From Erasmus student to International Student Coordinator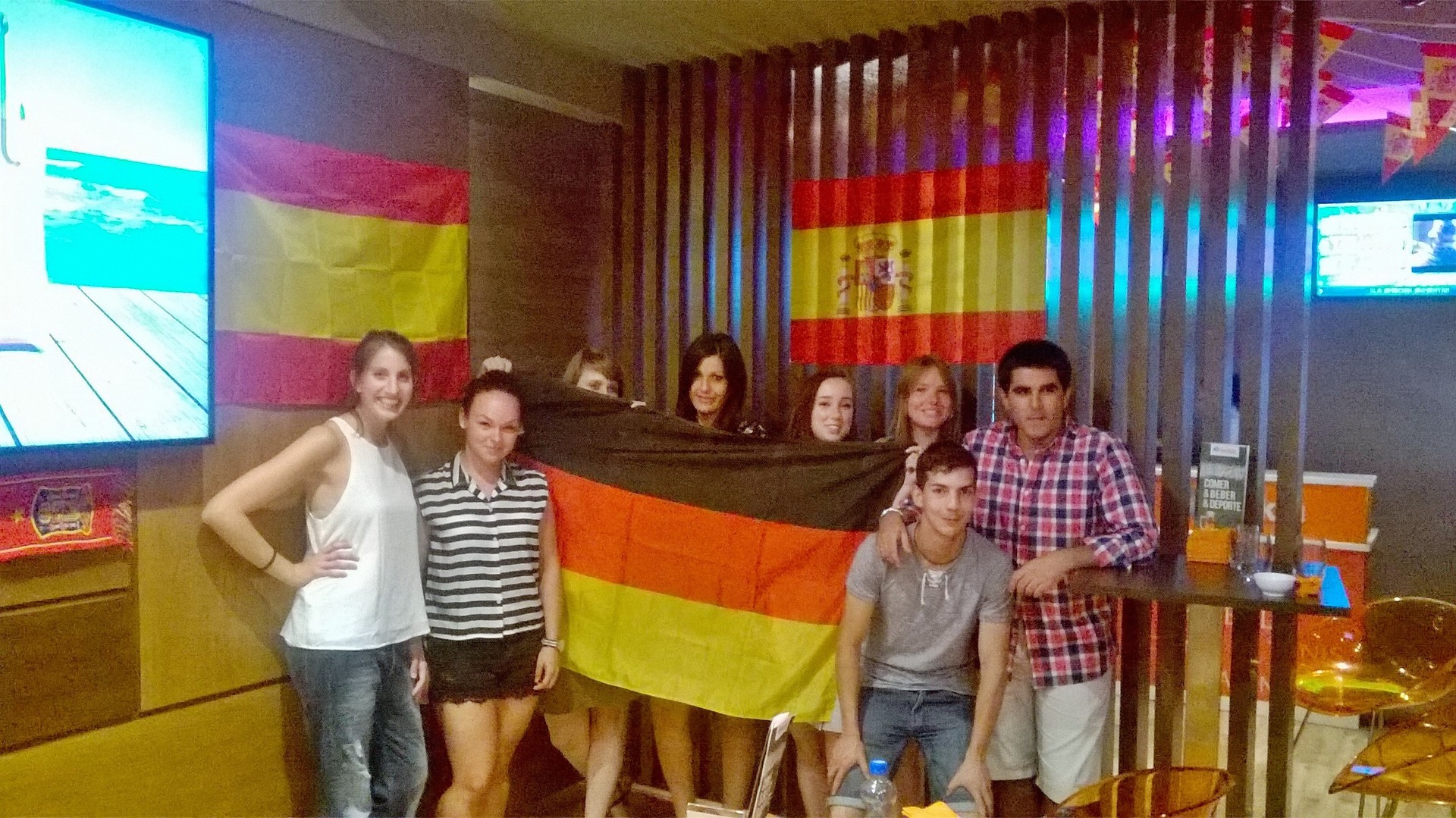 When I packed my bags for my semester abroad in Huelva, Spain, in September 2012, I would've never imagined that I would end up staying in Spain. Looking back, I guess it was just a series of very fortunate events: meeting the right people at the right time, and being given opportunities to continue to study in Spain, take Spanish classes and find work in Spain.
I combined my 5-month stay at the University of Huelva with an internship in the University's Foreign Language Service, and this is what I think made all the difference. Erasmus can sometimes be some kind of "bubble", a microcosm inside of the University community. Oftentimes, international exchange students don't really interact with locals, don't practice the language and don't get to know many places other than their classrooms (with mostly international classmates), their shared flats or dorms (with international roommates) and the typical Erasmus bars and clubs. But not for me: my internship obliged me to speak Spanish all day. I quickly had to answer the phone, reply to e-mails and advise Spanish students on language courses during the office hours. I had coffee with my colleagues and chatted with them over lunch. This was a shortcut into the Spanish culture that made me fall in love with it faster and harder than most "normal" Erasmus students. I also signed up for Pilates classes on campus, joined a local choir and taught private English classes, all of which furthered my integration into the Spanish culture and the local community. I strongly recommend doing any of these activities if you're an exchange student abroad.
When my semester abroad finished in February 2013, I was completely certain that this chapter of my life wasn't over yet. I wanted to return to Spain as soon as possible. After handing in my Bachelor's Thesis at my home university in Germany, I applied for an Erasmus Placement grant and got the opportunity to go back to Huelva for 3 months in the summer of 2013. It was then that I met my boyfriend and the rest is history...
Only that, unlike what most people think, it was not (only) my boyfriend who made me stay in Spain for good. I found a teaching position in Spain and worked at a language school for a year. While teaching is not really my life's calling, I discovered that I really enjoyed advising people on their plans to go abroad, preparing them for the experience (not only with the language) and helping them to find accommodation, apply for jobs abroad and plan their trip.
The following year I moved to Seville and started working at a language school which does precisely that: not "only" teach languages, but also prepare and support students during an international experience. At my school, we receive students from all over the world for a Spanish course in Seville or other language programs, study abroad experiences or internships in Spain. My job is to assist the international students with everything they need, from travel arrangements to accommodation, doctor's appointments, free time activities, formalities and, of course, language classes. It turns out to be the ideal job because it's really like my Erasmus never ended. Every day, I am in touch with people from all over Europe and the world, organize international parties and events and hear travel stories from the most interesting people.
I recommend everyone who is considering a semester in Seville to step out of their comfort zone and seek contact to locals. And, of course, you'll always be welcome to ask us for help with an internship in Spain or participate in our exchange activities and cultural meetings at Carlos V Language School in Seville.
Are you wondering whether you should do an internship abroad yourself? Read our recent post and find our what are the advantages and benefits of participating in an international internship programme!
---
Photo gallery

---
---
Content available in other languages
Want to have your own Erasmus blog?
If you are experiencing living abroad, you're an avid traveller or want to promote the city where you live... create your own blog and share your adventures!
I want to create my Erasmus blog! →