The beautiful floating islands of Uros, in Puno
Hello everybody! Today I would like to tell you about my amazing experience in Puno, the magical floating islands in particular! This is so that if any of you ever have the opportunity to go, don't think twice about it! You can not only venture out to see these islands, but you can also spend a night there too and feel the magic that I just described a second ago...
For those of you who don't know this part of the world, let me tell you that in my country we have the highest lake in the world. We share it with our neighbouring country Bolivia. It is right on this lake where we can find these islands that I have affectionately taken a photo of for you: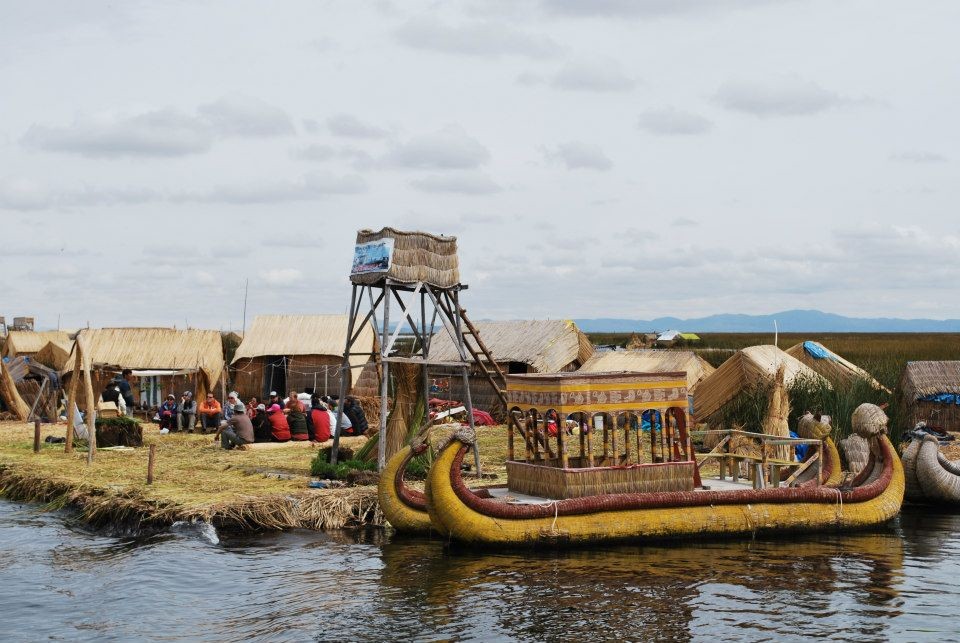 Lake Titicaca is 3, 812m high and is a place full of legends and mysteries. For example, one of these legends is that the Inca culture, the first inhabitants of this land, were born from this water. I'm referring to Manco Capac and Mama Ocllo, the ones who we are taught to love in schools and those who are part of this thousand-year-old culture. These people had connections, and with them they started to trek through Peru until they arrived in Cusco, where they decided to start the Inca Empire.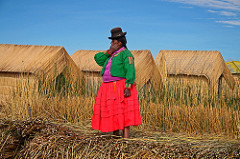 Let me tell you the rest of my experience... In that opportunity and after having seen so many beautiful pictures on the internet, I decided to adventure to Puno and see all the beauty for myself. By the way, it was perfect for me as I thought about going to Bolivia due to the advice of many of my friends that had done the same trip, but this is something I will tell you about in another article.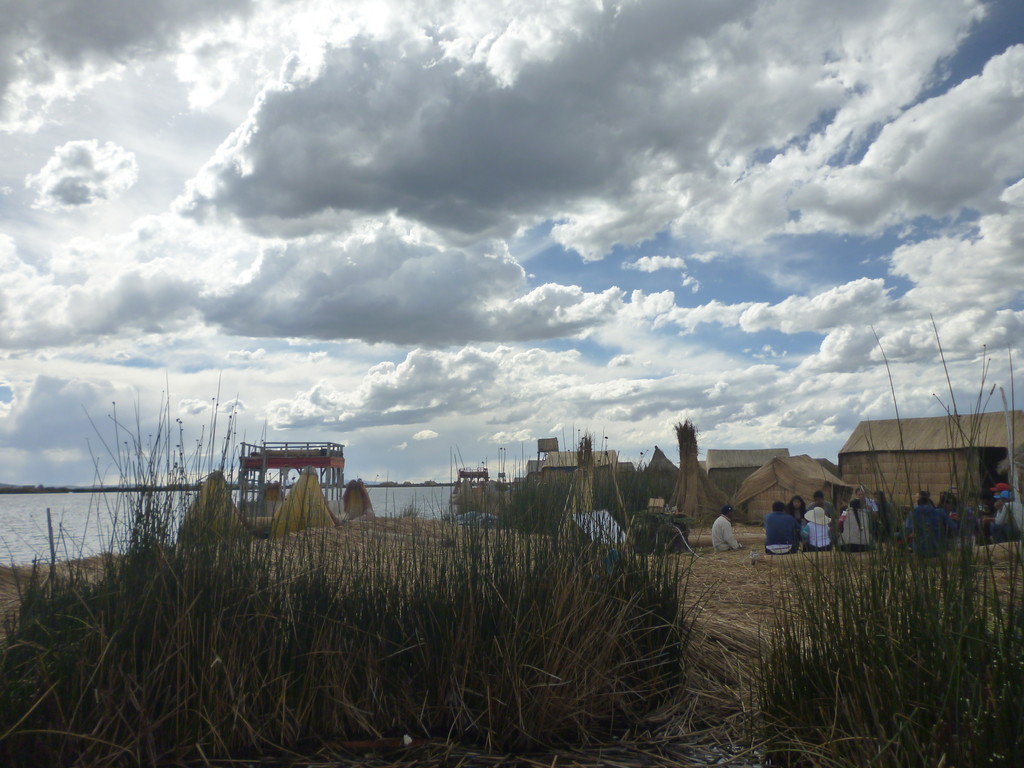 The arrival on the island and my contact with nature!
My trip took approximately 2 hours and 15 minutes by plane from Lima to Juliaca (you can also go by bus which would take approximately 22 hours). It's important to mention that the capital of Puno is also called Puno, but Juliaca is more of a commercial city and so the airport is located here. I arrived at approximately 12:00 pm and I took a bus (a medium-sized vehicle with more than 5 passengers that, for a modest price, can get you to your destination faster with no stop halfway through the journey). I arrived to the port where you leave to go towards the island in 30 minutes.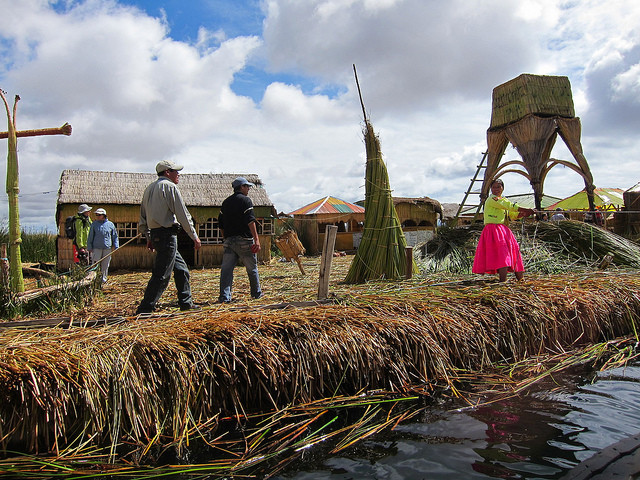 It's important to take into account that you need to pay 10 soles at the port to be able to take one of the collective boats to the different islands. The amount includes the outwards and return journey and you will only find them until 3 pm or 4 pm depending on the amount of passengers, but there are no more after this time. In the same way, you can find many travel agencies in the same port that can offer you tours to the different floating islands, it's a good option in case your are travelling alone and you don't want to stay on the island. A tour costs around 10 soles and they allow you to go to all of the islands, take photographs, interact with the inhabitants of the islands, participate in some of the chores, or what is better known as Cultural Tourism. However, many of the floating islands don't have sanitation facilities, so it's only recommended to do a short tour here.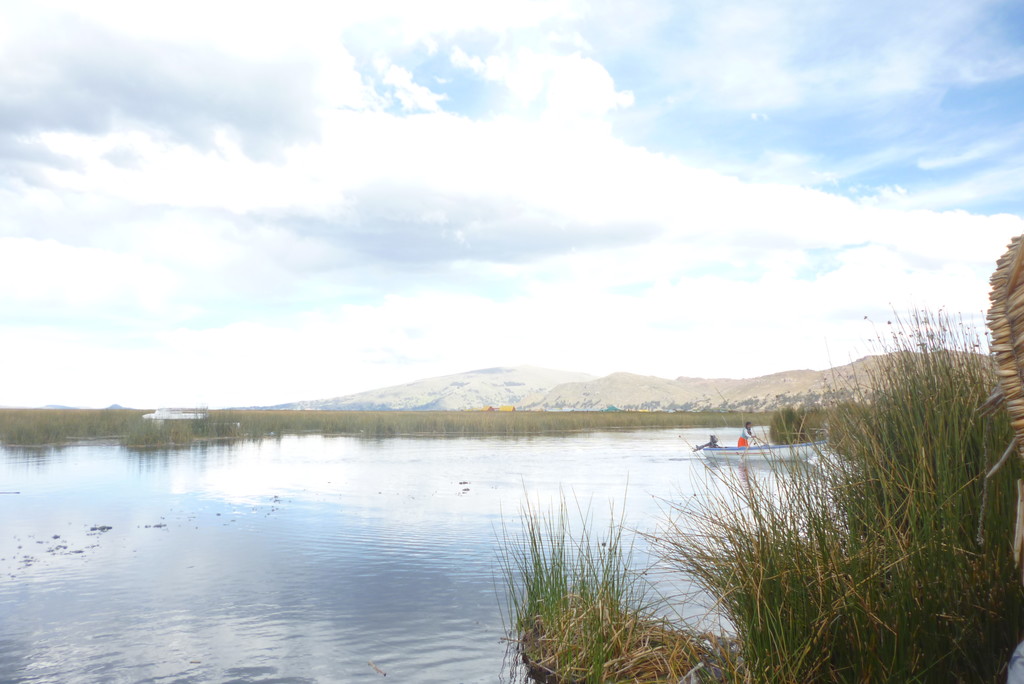 In the time that I was on the island, I was able to find out that there are only two lodgings with preparation for Cultural Tourism in all of the floating islands. These two lodgings have received training by the tourism promotion organisation, Pomperu, and one of these lodgings (the one I stayed in) is called Uros Aruma Uros. It is a very welcoming place run by a beautiful family of 6 members. Juan is the head of the family and is a very charismatic, friendly man always available to help. He is in charge of the transport in case you require it, and he will take you to do a series of cultural tourism activities such as fishing, weaving mantles, bonfire at night in the light of the stars, etc.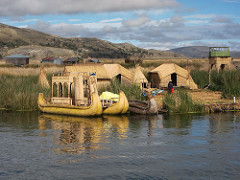 You will also meet Elsa, Juan's wife and a very warm woman who is always smiling. She gave us advice about cooking and taught us to make some typical dishes. Then there is Sara, she is the one who sends the informative emails. If I didn't mention, to get here you have to make a reservation which can be done from the Facebook page of the same name, or by booking, which is how I did it. Within 24 hours, Sara responds to the email about your stay, as well as how to get there, the transportation, the cost of the additional tours as well. You will find 3 beautiful children aged between 3 and 4 years who are in charge of cheering you up in the mornings and the evenings with their sweetness, they are called Zarai, Jahir and Angel, who are sons of Elsa and John.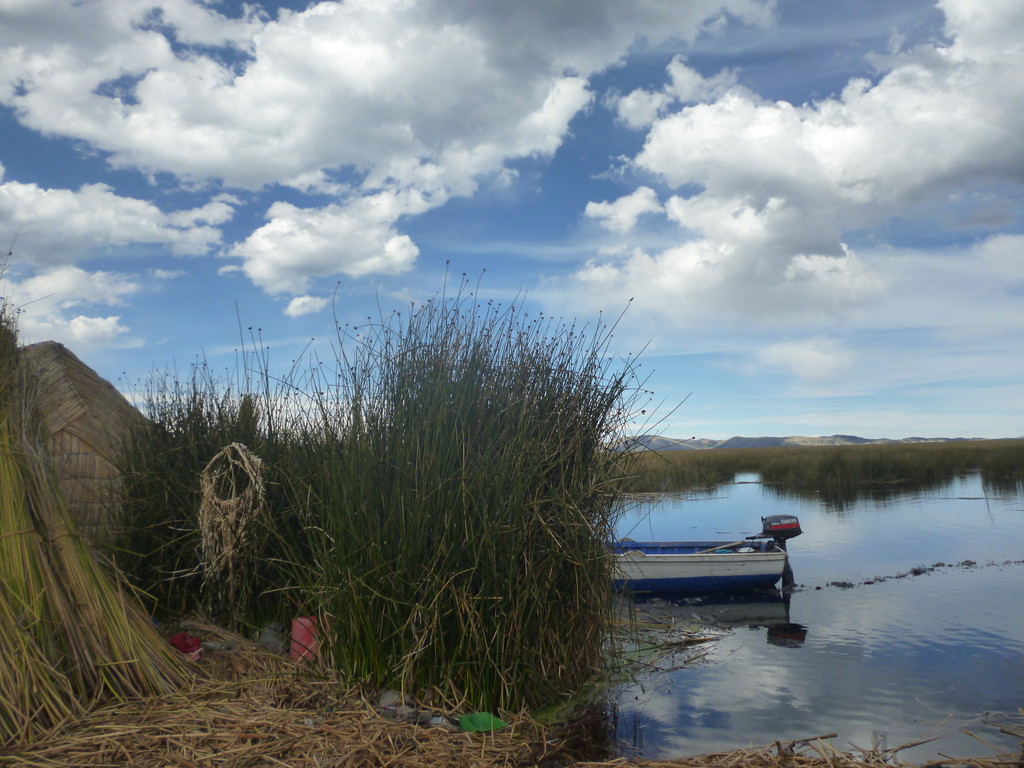 On your arrival to the island they will give you a warm welcome and they will show you all of the places you can go; the rooms, the restaurant, the toilets, etc. The toilets are private and they have hot water thanks to the solar panels on the island. They have a beautiful viewpoint where you can see the island in all of its majestic glory. Recreation areas and relaxing in hammocks.
In general, the majority of tourists usually only go to spend the day, but do yourself a favour and spend at least one night, the experience is incomparable. You will see the sky full of stars, as well the sunset is incredible and relaxing.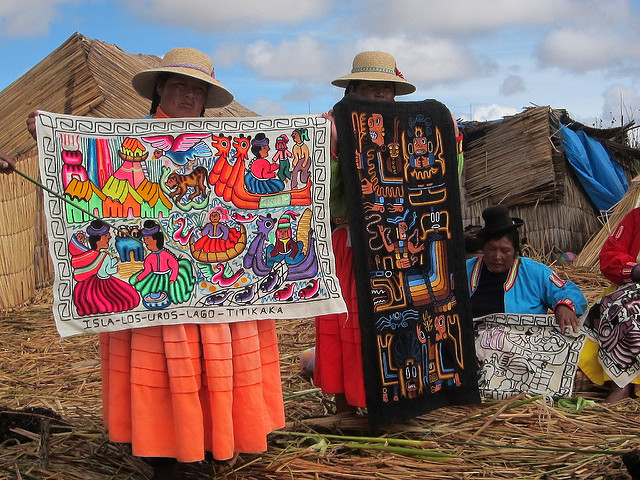 It's as if all this were conspired so that you can have a truly magical experience, along with the sound of herons and little birds at dawn, as well as the waters of the lake. Let's not forget that all of these islands are located on the beautiful and mysterious lake Titicaca, considered to be the highest navigable lake in the world. If you like taking photos, here you can take really beautiful ones with the blues of the lake and the blue of the sky by the yellow of the houses and the green of the reeds... There's a great variety of colours.
When I was there I asked how can those reeds support of weight of all of the people and still float on the lake? They explained to me that they cut and replace the reeds every 15 days so that they are still secure, and through a kind of anchorage they keep it afloat, apart from the fact that the reeds help a lot. This marvelous little plant that grows everywhere on the island is not only used for making their houses and boats, but also to aleviate stomach pains, as an infusion or as a heated compress on the forehead to reduce fever.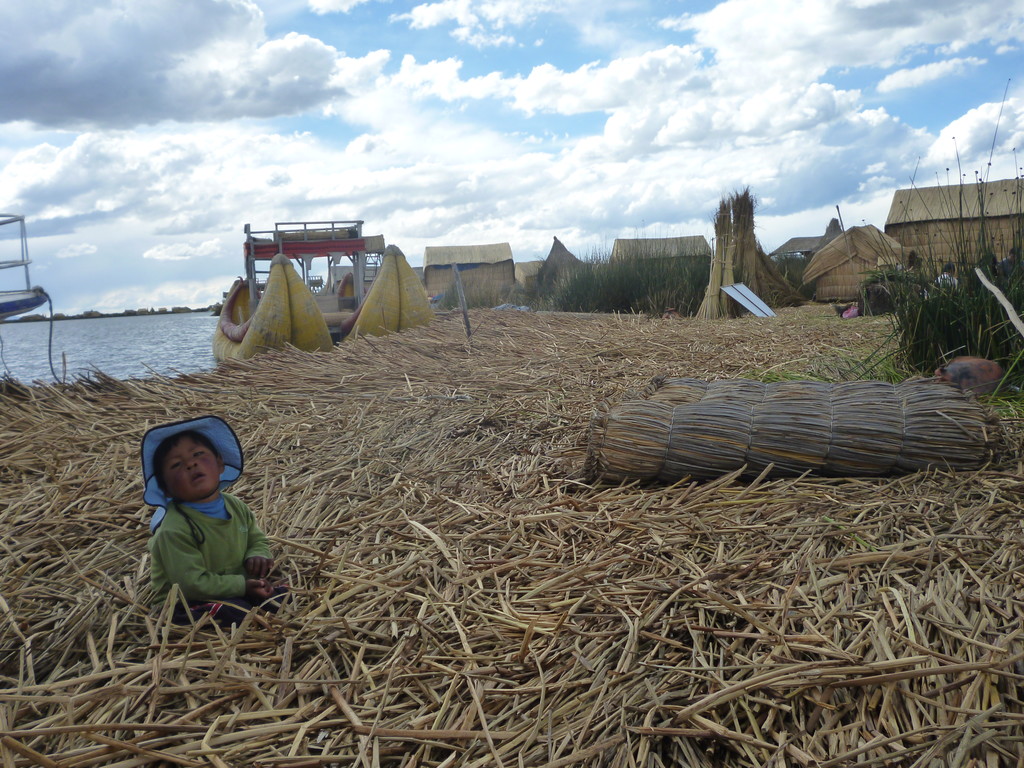 With respect to the cultural activities, they are optional, like fishing and weaving, each one has a cost and this information is given once you make your reservation, since it varies according to the season. The best time to travel there is between December and March because it is summer, although it is quite cold throughout the year, but not so much during these dates. I went in June and I arrived when it was icy cold and the cold is extreme... But I don't regret this beautiful experience that I hope that each and every one of you get to enjoy too at some point.
Thank you for reading about this incredible adventure! Until next time!
---
Photo gallery
---
---
Content available in other languages
Want to have your own Erasmus blog?
If you are experiencing living abroad, you're an avid traveller or want to promote the city where you live... create your own blog and share your adventures!
I want to create my Erasmus blog! →