House of Ballumbrosio
Hello everybody! I hope that each and every one of you is well. Let me tell you that once there was a man who made the earth tremble when he stomped his feet; this man was called Amador Ballumbrosio. He was a great musician and dancer, representing the Afro-Peruvian culture of Peru.
-Photograph of Don Amador Ballumbrosio with his large family-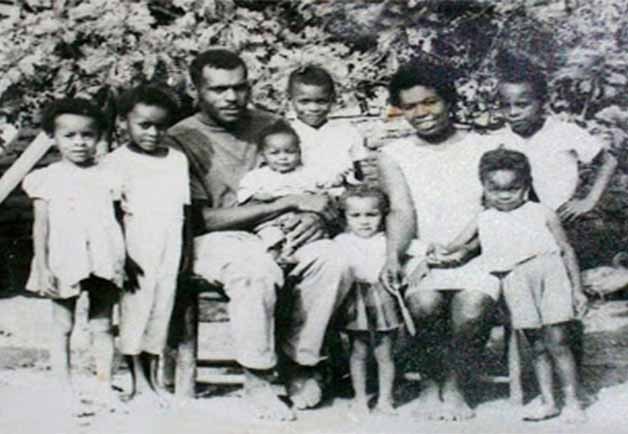 "El Carmen", the heart of the Ballumbrosio
His house is located in the El Carmen district of Chincha. With the passing of the years, his family has been conserving his tradition, turning this house into a must-see destination for those who decide to come to visit the area of Chincha.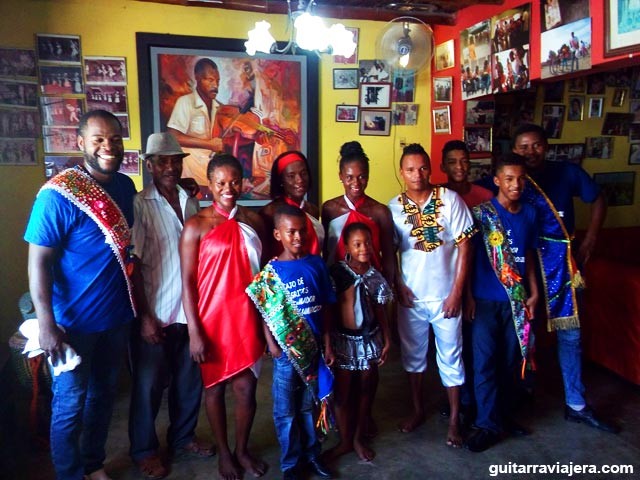 A place to see Afro-Peruvian dance
If you have never seen a proper dance by Black people, this is a good opportunity to connect with their music, tradition and art. The house of Ballumbrosio is small but has a very big heart; its walls are decorated with different photographs of the patriarch who died in the year 2009, along with different personalities who have visited him throughout his life.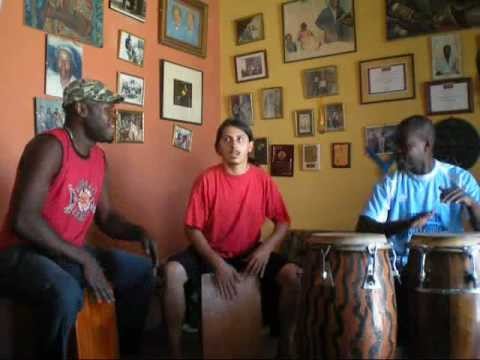 In force throughout the years
A man who let himself be carried away to the rhythm of the violin and cajón Mr. Amador Ballumbrosio Mosquera is a source of pride for the El Carmen area. His current family still maintains the tradition of music and dance, keeping alive the tradition of this exemplary man for Afro-Peruvian music and art.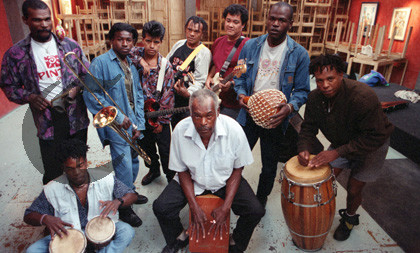 My experience
I had the privilege of meeting Don Amador when I came with one of my aunts from Chincha to meet him. When I went, he was already in a wheelchair but now that the years have passed, his legacy is still alive through his members. For example, here we have the "Navidades de los Negritos" where, every December, they begin to stomp to the rhythm of jaws of donkey, violins and guitars.
In addition to this, you can also get to know the Farm of San José very close by.
On some occasions, in the afternoons you can also see the Black people from El Carmen stomping their feet in the weapons square of the city, as long as you can give them a few soles tip for their art.
In this area of Chincha there is also a hamlet a few minutes away where there is a well-known cook called Mama Ine where you can taste the Creole dishes she made herself.
Finally, do not forget to taste the wines, sweets and of course the traditional dry Chicha soup. .
Thank you so much for reading this explanation! See you in the next article. Until next time, travellers of the world! Keep exploring each of the interesting areas in El Carmen and China, and as the popular saying goes: "¡Vamos pa Chincha familia! ", "Let's go Chincha family! "
---
Photo gallery
---
---
Content available in other languages
Want to have your own Erasmus blog?
If you are experiencing living abroad, you're an avid traveller or want to promote the city where you live... create your own blog and share your adventures!
I want to create my Erasmus blog! →