24 hours in Paris
Architecture and landscape

8 / 10 points

Entertainment

6 / 10 points

Culture and customs

10 / 10 points

Transport

4 / 10 points

Gastronomy

6 / 10 points

Prices

4 / 10 points

Party

6 / 10 points

Weather

6 / 10 points
---
France is a land of wonder and very saturated history. Is the most visited country in the world. The reason for this relies on many factors such as internationally renowned monuments, the food, fashion the way of life and many more. At the beginning of my Euro trip I had to drop off all my luggage in Paris for my University exchange, commencing a month after the beginning of my euro trip.
As soon as I dropped off my stuff early in the morning, I found myself with over 24 hours of free time on a very warm sunny Parisian day before my bus to Switzerland. With nothing but my trusty travel pack, a pair of shades and a hunger for adventure I decided to spend the day well.
First thing some may not fully comprehend is that Paris is big. Not just big, but BIG. A city filled with everything you would want to find on your holidays (minus a beach). Getting around by bus or car is something I quickly realized to be a tedious chore. You'll have to get around by one of many different train and metro lines.
Once underground you'll have access to practically every inch of Paris. So, what would be the first monument to check out? In my case I checked out the most internationally iconic representation of France: The Eiffel tower.
Eiffel Tower
Originally a radio tower that was about to be scrapped after its use declined, the government decided to maintain this iconic tower. When I first saw it, I was in awe.
The tower itself is an interesting structure with an elevator and mandatory long queues to reach the top for a view of Paris. When I started travelling I realized that to truly appreciate a monument and not be disappointed by its hype is avoid looking forward to being blown away by its 'majesty' and mainly focus on the history behind it. In this case I was imagining its creation, the Nazi takeover of Paris. The army parades made to instill fear in anybody who resisted the Third Reich.
Arc de Triomphe
After enjoying the view and taking some photos, I quickly decided to keep moving. I had the pleasure of walking through the Champ de Mars park on my way to the UNESCO headquarters of Paris. While they were quite a few crowds around, you can still find a sense of serenity with the weary locals and tourists alike lying on the grass. I also spent a healthy time checking out the Mur pour la Paix (Wall of Peace) and monument des droits de l'homme (Monument to Human Rights) which helps bring back the history and purpose of the French revolution with the idea of Liberty, Equality and Fraternity.
Call me crazy, but I usually make it a rule to avoid all forms of transport once I get to the starting point. (almost)No exceptions. So I decided to walk from the beautiful UNESCO building and its surroundings all the way to the Arc de Triomphe. The reason I do this is so I'm able to have a feel of what it would be like to walk in the streets of Paris on a regular day.
Needless to say, I got lost countless times and almost got run over. The driver didn't even utter a word. She gave me a soul-breaking stare then drove off. At that point I decided to grab some soul-food in the form of very rich French pastries. While Paris tends to be on the expensive side of things, the bakeries themselves aren't. Due to the high supply of baked goods, it is fairly easy to grab a good brekkie or sandwich with coffee for a surprisingly reasonable price. After a quick bite I kept on with my journey.
I have always imagined the Arc de Triomphe being beautiful in person. I was not prepared to see how intrinsically designed the sculptures and arc design was. It is truly an architectural work of art. To get a closer look you have to take an underground walkway as the Arc de Triomphe is in the middle of a roundabout. I was lucky to go at a time where not too many people had reached the Arc yet. I spent an embarrassing amount of time lazing about and reading the different names inscribed onto the arc. Imagining France at the pinnacle of its power, the renaissance, the revolution and the many philosophers, artists and great people produced by this nation alone.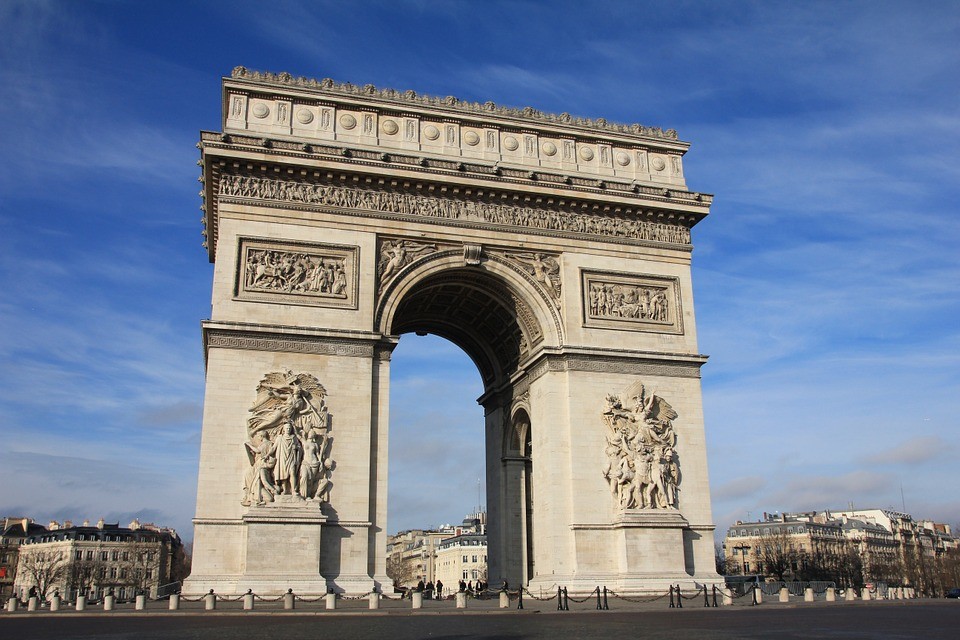 Champ Elysées
I then decided to take the famous Avenue des Champ Elysées to check out the Notre dame de Paris. While the walk was long and busy, it was also an eye opener. I had a better perspective of what the central bustling streets of Paris were like. From history rich architecture and buildings to post-World War II structures, if you ignored all the pamphlets and advertisement websites over-hyping Paris, you would claim that Paris really is an authentic city. Not a fairy tale medieval fortress nor a run-down city. It is a mixture of past and modern history. A reminder of how the Parisians and France triumphed, flourished, were subjugated and broken and the rise of this proud city again.
Paris has many hip bars, restaurants and shops to visit. It took me longer than it should getting to the Notre-Dame as I was exploring these places. Some of the interesting shops were Cognac and beer shops with many locally crafted beers. Another memorable shop was a two-floor art store. On the ground floor they would present many modern French artists work with their paintings proudly displayed. At the top you could find a room predominantly dedicated to impressionism, a genre born out of French creativity. Some of these pieces rocked prices upwards of several hundred euros.
You could also notice why France is known as one of the fashion capitals of the world with many big brands such as Dior, Chanel, Lacoste and many more peppering almost every corner with a substantial amount of tourist and local shoppers alike.
At the end of the Avenue des Champ Elysées there's the Jardin des Tuileries which extends all the way to the Louvre. This park was pretty, but I had not thought anything special about it until I talked to a couple of locals. There were a few tables set up for tourists to find out about the area. I quickly learned the significance of the park. A hotspot for the French revolution where a large mansion was burnt to the ground along with much of the park in revolt against King Louis XVI. I sat down next to the fountain and soaked up as much sun as possible after spending winter in Australia.
Louvre
After relaxing, I marched on to check out the current home of the Birth of Venus, La Mona Lisa and many more pieces of art and sculptures. By the time I reached the Louvre it was just after noon. The place was bustling with tourists of all nationalities. The first thing I noticed was the countless individuals hoisting themselves on rocks to take the perfect social media photo. Ignoring this I focused on the magnificent architecture around the Louvre. Another demonstration of architectural design from France's imperial days. The detail of the sculptures embedded on the exterior of the Louvre should be the envy of many.
While there was quite a few people around, I noticed that the lines to the Louvre were surprisingly short. Unfortunately I wasn't allowed to enter with my large travel pack due to security reasons. And of course. France is still in astate of emergency. This is evident with the multiple groups of heavily armed soldiers I witnessed patrolling the streets of the Louvre.
I took my fair share of photos and decided to take a break at one of the nearby cafe-restaurants. The atmosphere is noticeably different between a foreign restaurant and a french one. I recommend trying a proper croque-monsieur at a restaurant rather than the bakery versions for a fuller taste. After a meal I decided to change seats to one of the outdoor areas to enjoy a drink while watching tourists and the rest of the world passby.
After sufficient distractions. I decided to quickly make my way to my original destination.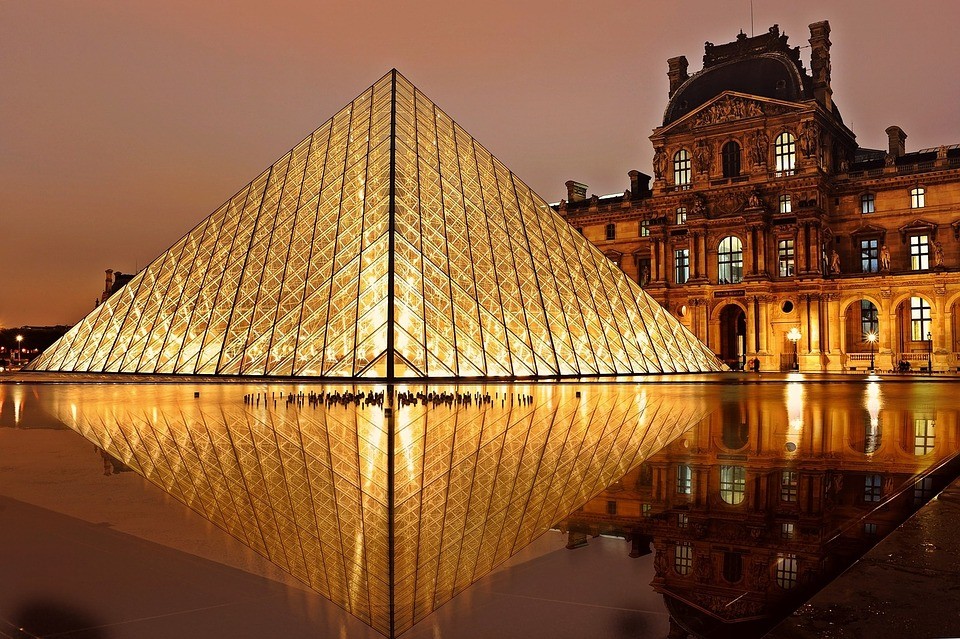 Le Notre Dame de Paris
I was a bit disheartened when I noticed the construction fences around some areas of the Île de la Cité. However that was washed away after spotting my first architecture wonder on the Ile, Place Dauphine. A beautiful structure with high rising pillars standing like guards to the Dauphine. The building shone beautifully against the blue skies and sun.
Reaching the yard of the Notre Dame de Paris I quickly realised that the area was absolute pandemonium. Large crowds chit chatting together, tour guides explaining to their followers the ins and outs of the area. Kids catching and throwing bread at pigeons, soldiers menacingly patrolling the area and the large crowd attracting busker screating the largest commotion.
The four street performers were blaring music from a large stereo system while break dancing for the curious onlookers. After managing to swim through all the bustle, I finally reached a full view of the Notre Dame. It was very beautiful. In all honesty, it did not seem particularly unique compared to the other Notre Dame except perhaps the history behind it.
The line was not particularly long and I had time to burn, so I decided to stick around so as to see the interior and the view of the area.
It was worth it. The design of the Notre dame is intrinsic on the outside as it is the inside. Once at the roof you can enjoy a beautiful view. In my case it was augmented by the fact that the weather was very cooperative.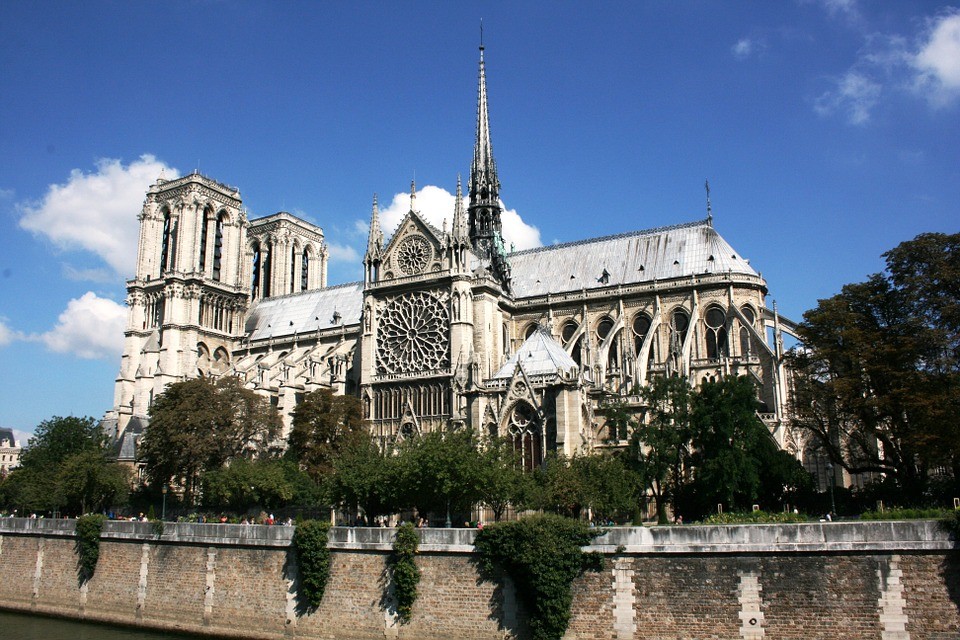 Night Out
I decided to spend the rest of my time walking around the area. One thing that will never stop amazing me is the amount of different cafes you can find at every corner. What's even more amazing is how filled to the brim these cafes are. It's a similar case for bars and restaurants where finding a seat is absolutely difficult, even on a tuesday night.
I decided to go to the food chain 'Flam's' to enjoy an early dinner. The place was bustling with activity, with almost all outdoor seating taken. Luckily I managed to grab a two seater table and sat down. The main event of this restaurant is the Flammekueches. They had many options of amazing Alsace style pizzas to choose from. It was hard deciding what to taste first as it was my first time trying and I wanted to enjoy an original taste. Luckily, I quickly found out that there is an unlimited Flammekueches option. For 15 euros you have full access to all types and could choose to have either unlimited entrees or desserts.
Naturally, I picked desserts. This was the best decision of the day. I had the original Flammekueche flavour with cheese, rustic ham and mushrooms. I then chose the Strasbourg produced Munster Flammekueches and ended the main meal phase with the potato and regional sausage. The thin dough allows the pizzas to provide as much flavour as possible without filling you too fast.
I had multiple options to choose from for dessert. I was genuinely stuck as I didn't have enough room in my stomach for more than one gourmet dessert. I shamelessly called over the waiter and asked for his experienced advice. His eyes lit up, and he started explaining each dessert and his personal preferences. I ended up grabbing a crumble pomme ou framboise.
That dessert had to be the best crumble I have ever tasted so far. I reckon by the end of the night I ate 35-40 euros worth of food for 15 euros. I highly recommend heading to this place to pig out.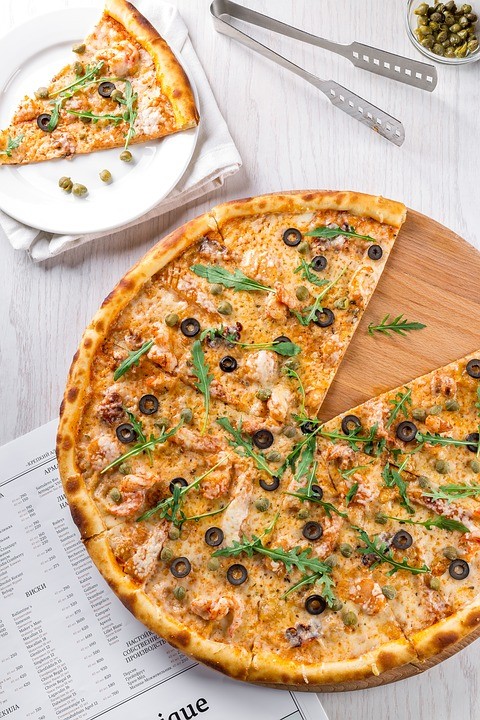 With the sun set down, I decided to head to walk around and soak in the nightlife (for the sake of digestion as well). The area where the Flam's is located is also a lively bar area with many small food venues and even a shisha lounge. I noticed an Australian themed bar with koalas and kangaroos enticing drinkers to continue their adventure here. Out of curiosity I entered this place. It pretty much looked like a regular pub but with a few Aussies decorations here and there.
I grabbed a Coopers Pale Ale and sat in the outside area to enjoy some fresh air on the warm night. I spent the rest about an hour reading a book before heading off to my hostel to retire for an early rise.
I decided to keep the rest of Paris, including the Louvre, museé d'Orsay and many other art museums during my student exchange stay. One thing I reckon I'll never get used to are the quality and affordability of bakeries in Paris. Paris is definitely a city were you can truly get lost in. So much to absorb, so many museums, art museums, even many of the stores offer a great culture introduction to new visitors.
I naturally, woke up relatively late, rushed to an empty bakery for a heavenly takeaway brekkie then grabbed the metro to my bus. The city, busy as usual, was packed with metro lines A. Very enjoyable 24 hours in Paris, and a great first leg of my euro trip.
---
Photo gallery
---
---
Content available in other languages
Share your Erasmus Experience in Paris!
If you know Paris as native, traveler or as exchange student... share your opinion on Paris! Rate different characteristics and share your experience.
Add experience →