5 Restaurants I Love in Madrid
Madrid is a very cosmopolitan city; it's full of life. As soon as the first ray of sunshine falls, the terraced bars fill up. I think that something that characterises all Spanish people is that we know how to enjoy and appreciate a good plate of food.
What do you have to eat when you come to our country? Tapas, no doubt about it. They will serve it in any bar. However, if you're staying for a while, here I have a list of my favourite restaurants that have a fusion of both culture and the Mediterranean diet, and the best of other cuisine's as well.
I recommend my list to young people due to the environments and the affordable prices of these restaurants. The prices vary between €20 per head without a bottle of wine.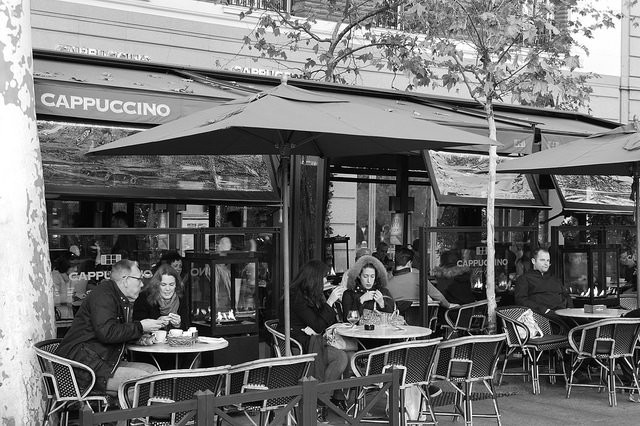 1. El Patio del Fisgón

This is one of my favorite restaurants, without a doubt. It's on Don Ramón de la Cruz 26. It's a very nice place with a good atmosphere and the waiters are super friendly. It has three areas: the first one with a bar which is ideal for having a glass of wine, and another two at the rear which are good for dinner, there's a deck and another outdoors. It is a very cosy place and the decoration is quite unique.

What should I order?

What I like the most is the tomato and burrata salad (€12. 90) and the sirloin Carpaccio (€11. 80). Although I've never tasted it, my friends have told me that the snoopy hamburger with potatoes is great, too. The house recommendations are in the top left part of the menu so, if you don't know what to ask, ask for that.

Desserts?

The cheesecake fusion! It is definitely worth the €6. 90 cost. 100% recommended.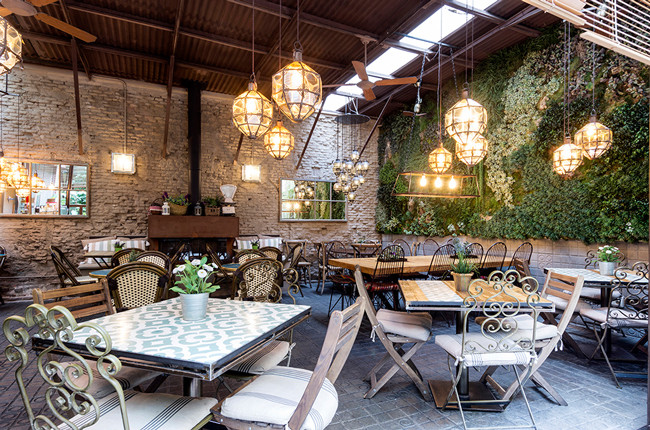 2. Bar Tomate

It's in Fernando el Santo 26. The street is perpendicular to Paseo de la Castellana. I recommend taking a walk around afterwards and looking at the façades of the buildings. The only downside I see is that it is a closed restaurant and has no terrace, but the food is great and the atmosphere is very good.

What should I order?

I've been many times but what I like best are the tuna sashimi pancakes with avocado and chipotle mayonnaise (9€) and the traditional four cheese pizza with walnuts (13€) but it never fails.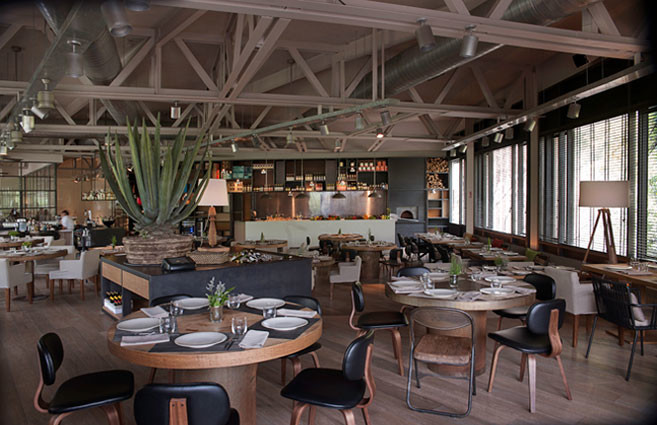 https://www.restaurantes.com/restaurante-bar-tomate
3. Wanda Café Optimista

It's in Maria de Molina 1. This restaurant does have a terrace, and in summer it is always full. If there is no room outside, the area inside is very cosy and the tables are large. The decoration is modern and has a thousand ideal details, look closely at the walls.

What should I order?

The menu is very varied, if you do not want to risk it, a pizza or a hamburger is never going to be a bad choice, but I always opt for the salmon tartar (€13. 60), I usually share it because it is very samey, but it is very good. I don't recommend Thai rolls if you don't like strong flavors, but for those who have colourful tastes.

Desserts?

Nutella Cheescake (6€) with oreo, whipped cream and hazelnuts, for sure a success.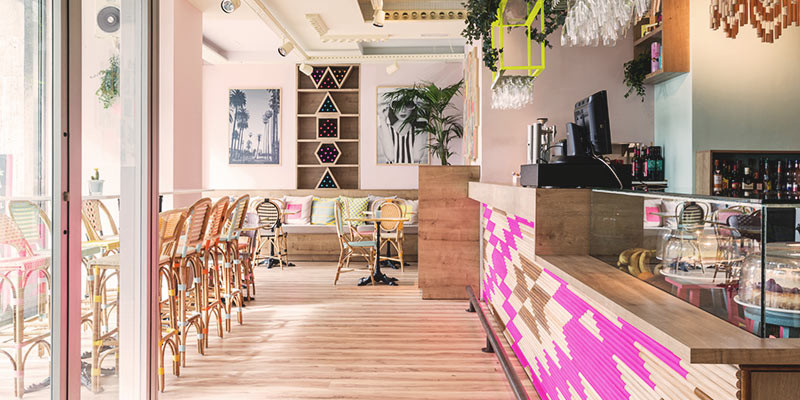 4. Boho Bar

It's in Calle Colmenares 13, it is quite difficult to park because it is in the centre, and the streets are very narrow and full of private roads, so it is best to walk or take public transport.

This place has history: it was born after the trip of two friends around the world. When they returned to Spain they opened this place, which is a fusion of the best and most exquisite gastronomies of each country they visited. Look at the decoration and the structure of the place.

I don't recommend it if you don't like spices, because their dishes have very characteristic flavours. Ask the waiter to tell you the history of the dish you're going to order and to explain all the ingredients it contains!

Watch out for the Phad Thai, it has quite a lot of basil and I didn't like it at all!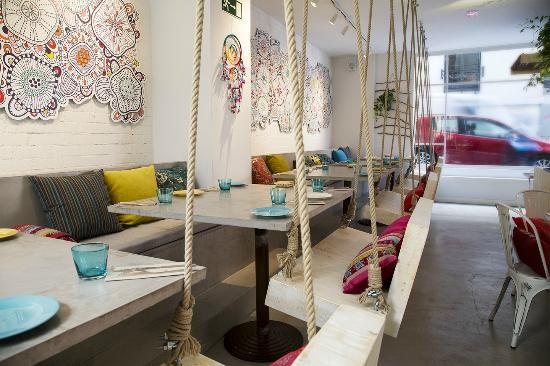 5. Pipa & Co.

This is a classic among young people. It is very well located, in Paseo de la Habbana 115. If you want to go out later you have a fun karaoke nightclub called La Cocina very close by.

All the times I've been there I've had dinner on the terrace, which is air-conditioned and can be used all year round.

My recommendations: Raviolis stuffed with pumpkin and port sauce (€14. 90) and Pipa hamburger. The best: the cookie cake Maria (€5. 90) which is seriously so good.

It belongs to the Larrumba group, which has other very cool and fashionable restaurants like: Habanera, Perrachica, Marieta and Frida among others.
I could lengthen this list more and more but these are my favourites. The Lala group has Habanera or Ten with Ten. If you want to eat fast and well, the typical: Lateral, which is in many areas of Madrid, and More than Pintxos. .
I hope it serves you well and that you enjoy Madrid!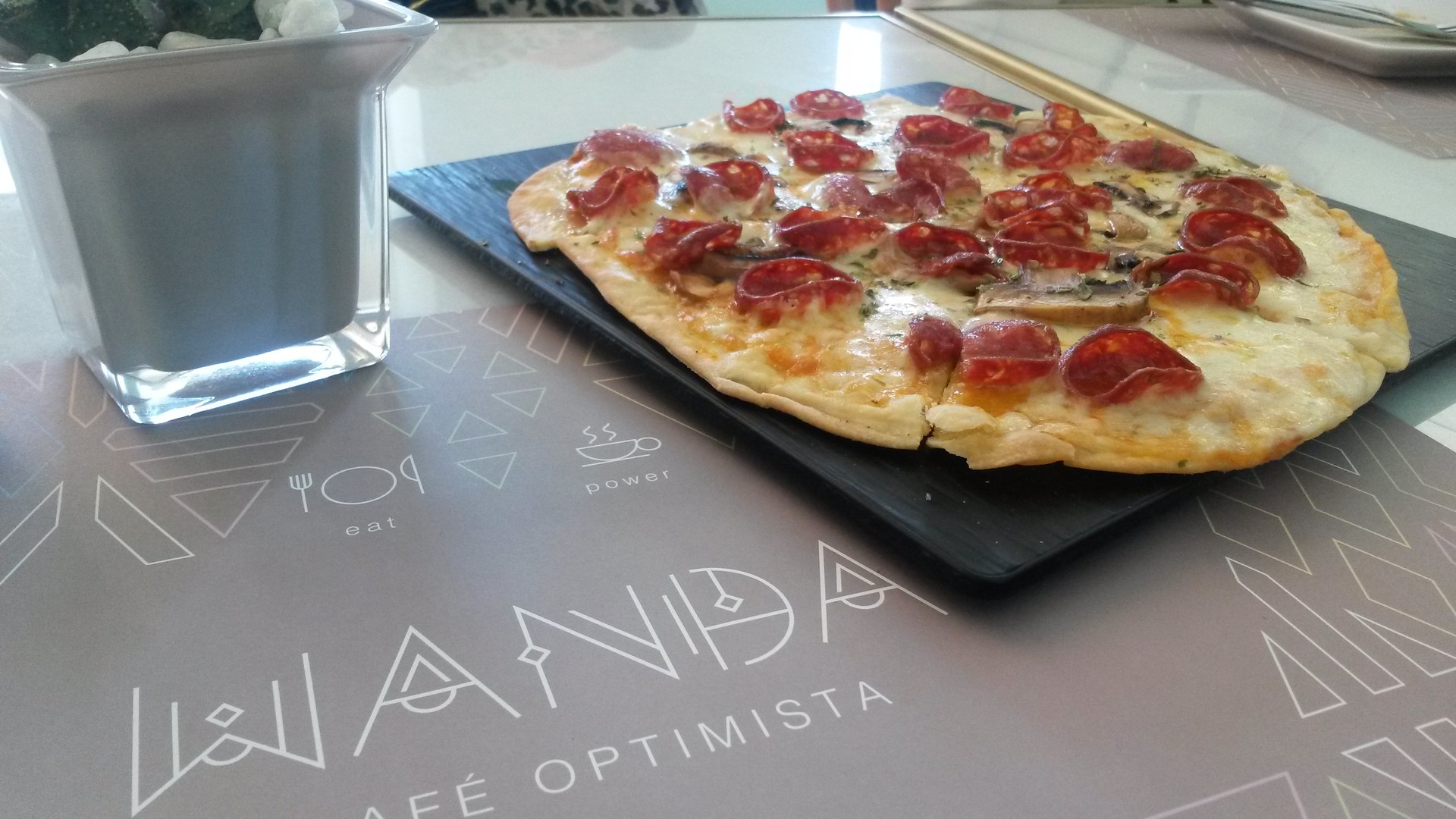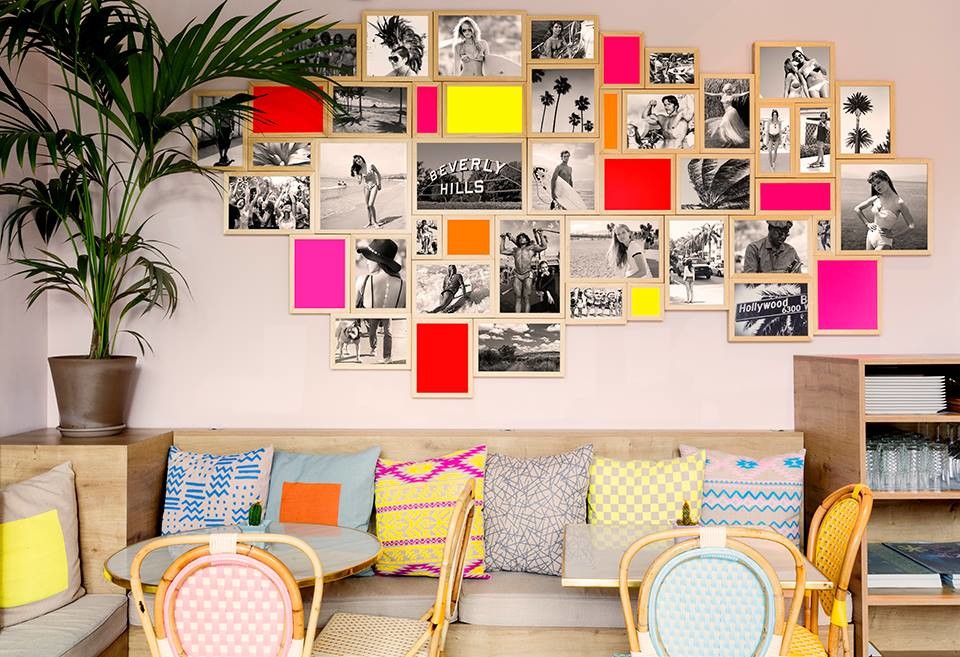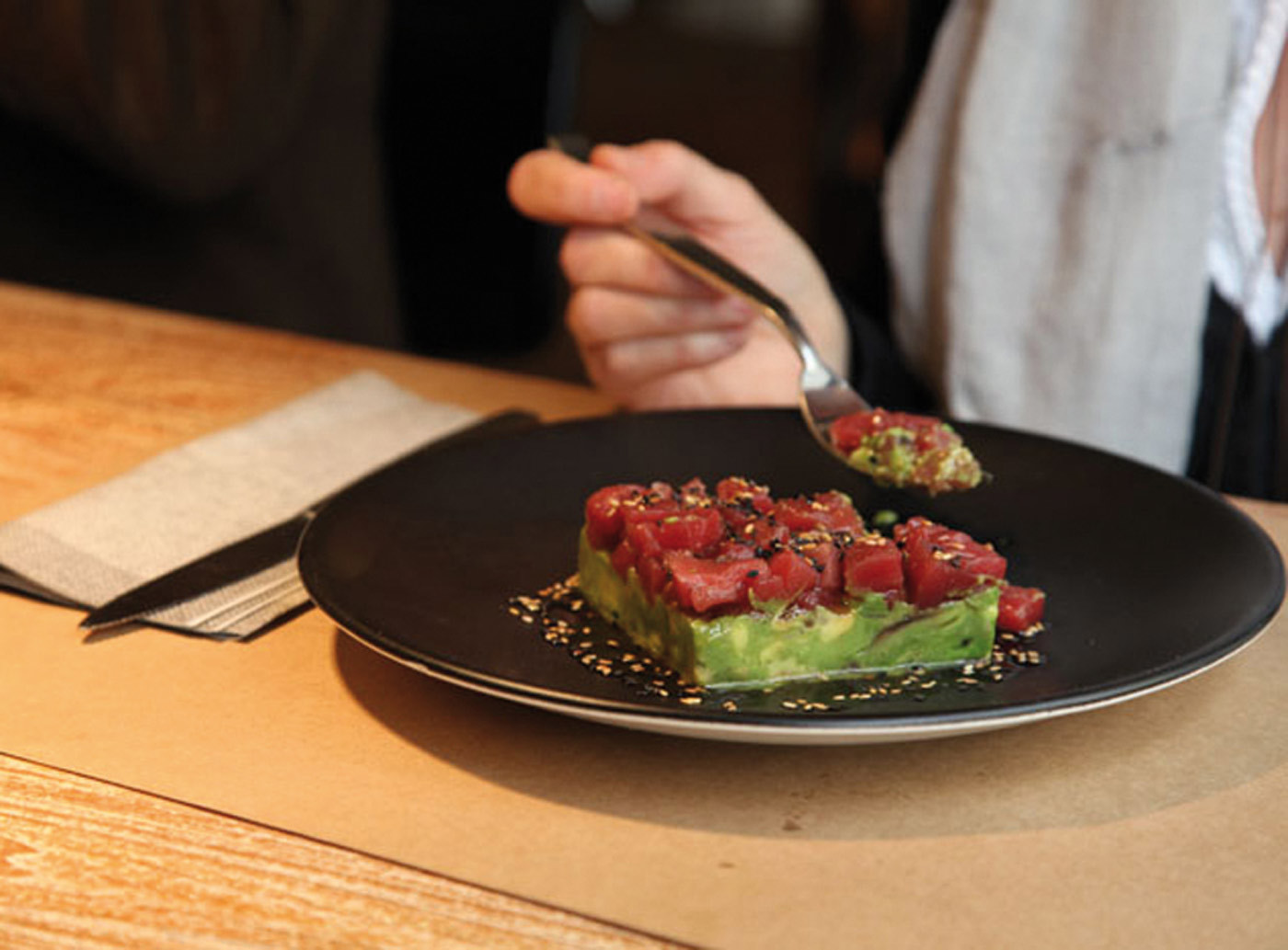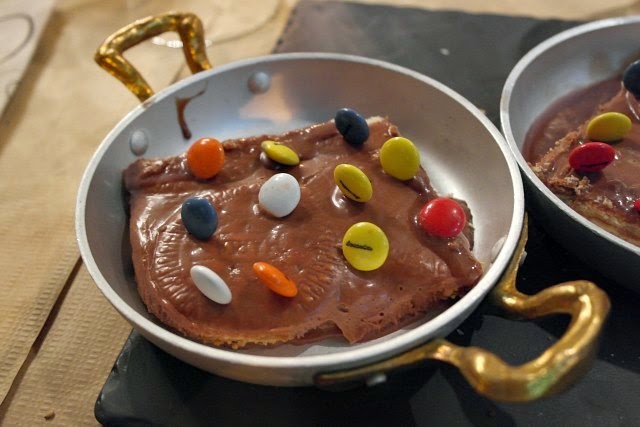 ---
Photo gallery
---
---
Content available in other languages
Want to have your own Erasmus blog?
If you are experiencing living abroad, you're an avid traveller or want to promote the city where you live... create your own blog and share your adventures!
I want to create my Erasmus blog! →