Erasmus experience in Lisbon, Portugal By Laura
Architecture and landscape

10 / 10 points

Entertainment

10 / 10 points

Culture and customs

8 / 10 points

Transport

8 / 10 points

Gastronomy

8 / 10 points

Prices

8 / 10 points

Party

10 / 10 points

Weather

10 / 10 points
---
Why did you choose to go to Lisbon, Portugal?
It was one of the destinations with which more subjects coincided with my career.
How long is the scholarship? How much money do you get as help?
My scholarship is 10 months, I'm in Lisbon until June-July.
As for the money, I received 80% of the state scholarship €1400 and 80% of the aid from the Junta de Andalucía €900. When I return to Spain I will be paid the remaining scholarships.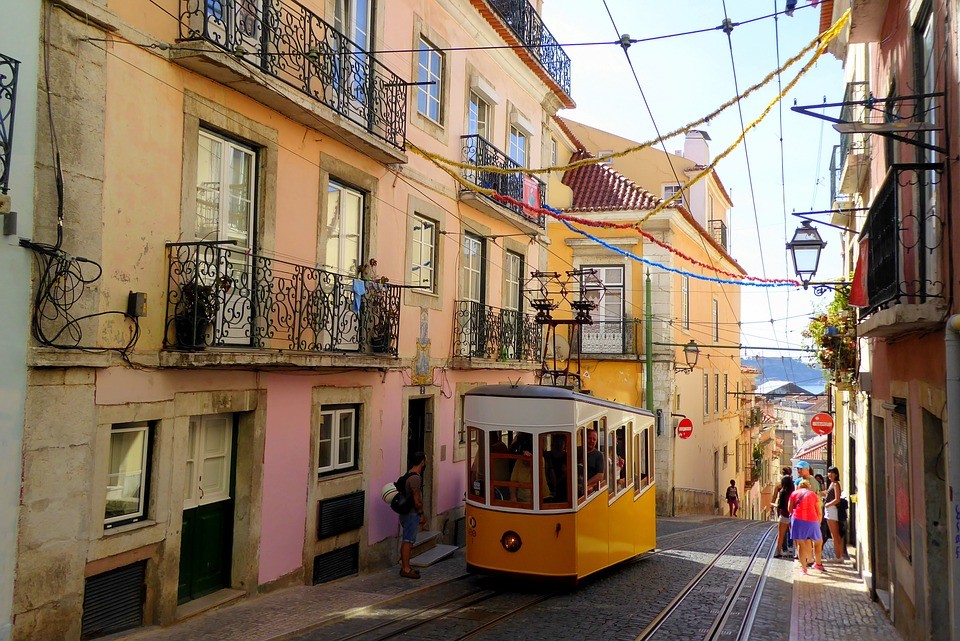 What is the student environment in Lisbon like?
Lisbon is full of students, there are many universities and no matter you go you will find students.
There is also a lot of Erasmus atmosphere. Spaniards, Italians and Germans are of abundance in Lisbon.
Would you recommend the city and the University of Lisbon to other students?
Although it was my second Erasmus option, I do not regret it at all. I think it's an incredibly beautiful and welcoming city. I think no one regrets spending their Erasmus here.
What is the country's food like?
The truth is that I have not eaten much typical Portuguese food. I have tried the cod prepared in several ways and it is very delicious also ate many sardines, the sardine paté is very typical here.
As for the desserts are the well-known Pasteis de Belem (cream pastries) and they are a DELIGHT. It is worth going to Belem to try them, but it must also be said that those of the Mantegaira pastry shop in Praça Luís de Camões have nothing to envy and are in the centre of Lisbon.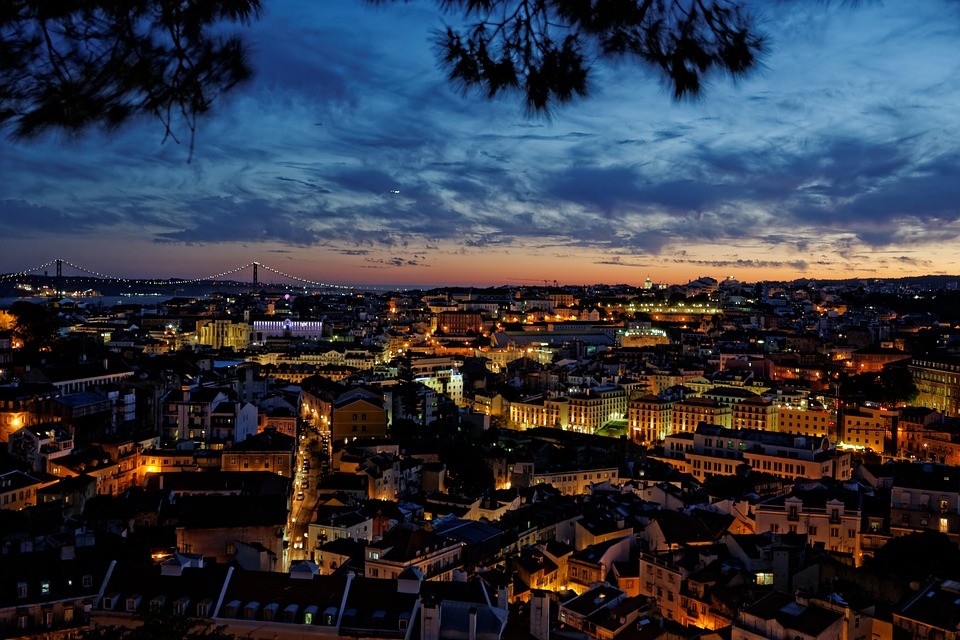 Was it difficult for you to find accommodation in Lisbon?
I found my apartment thanks to a girl who lived in the same building last year. Anyway, if you start looking in advance you will not have any problems. That is, do not expect precious flats, usually the houses of Lisbon are typically old.
How much does it cost to live in Lisbon?
The rent of my room is € 300 in a shared apartment of 4 people. The price of the rooms depends on the type of room.
Mine has a window, which is important because here they usually rent rooms that do not have a window, so you will need to be well informed about that, and a double bed. As I say everything depends on the type of room you want and the area.
How's your language? Did you take to a course at the University?
Everyone will tell you that the language is very similar to Spanish, but the first day you go to Pingo Doce (supermarket Mercadona style) and the cashier ask you if you want to contribute you will have the same face of what the fu** are you are saying? as I had. If they speak slowly you can understand something, but the Portuguese are people who always try to help you understand what they tell you and they will always try to speak to you slowly if you know you do not know Portuguese. However, most of them speak fluent English and many of them speak Spanish.
My classes are in English but anyway I signed up for a Portuguese course for level A2, I have already passed and now I am thinking of starting the course for B1.
What is the cheapest way to get to Lisbon from your city?
I am from a town in Murcia, I always take a train from my town to Madrid and then in Madrid a plane (at the moment always with easyJet, it is the cheapest). I prefer to go like this instead of going by bus, which from Murcia is 14 and a half hours....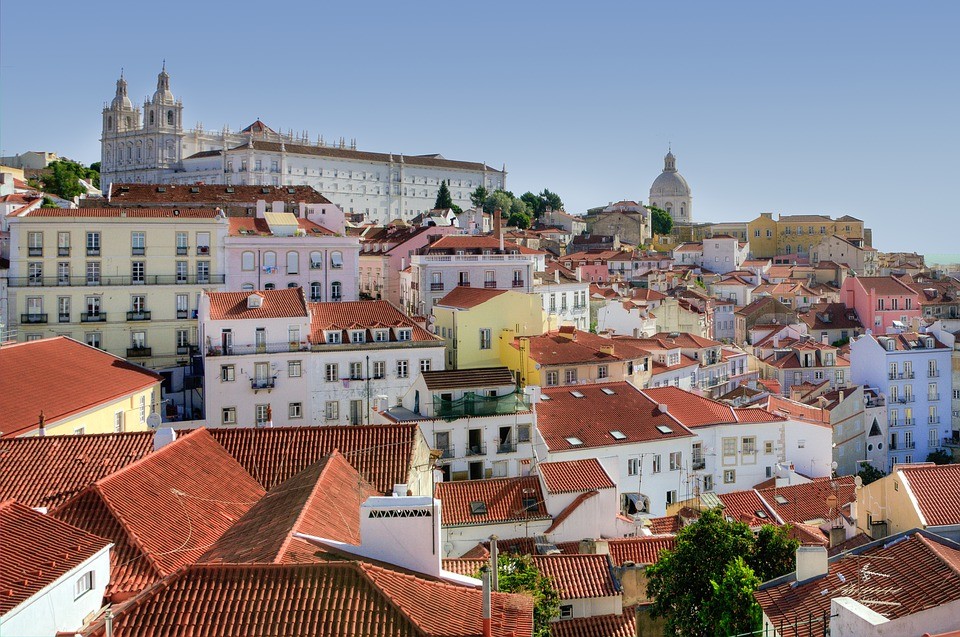 Where would you recommend to party in Lisbon?
1. Walk through Bairro Alto, meeting point of Erasmus.
the cheapest beer is at ERASMUS CORNER. The bars close at 3am. so when they close you have two options:
2. 1 If you want to go for more than a couple of pints I advise you Pink Street, it's in Cais do Sodré, they're pubs and the people there are usually Portuguese and older people. Near Cais do Sodré there is a pub called Irish Pub and usually play only reggaeton and it is very good.
2. 2 If you want to party, parties such as the mythical URBAN BEACH (with the ELL card there are days that you can enter for free, also the parties on Wednesdays are usually fine), LUST IN RIO, MAIN these are in Saints. Near Cais is PLACE, it's alright and with the ESN card there are days that you can enter for free. And finally, for techno lovers... LUX, they say it's one of the best nightclubs, I still have not gone but I will not be long.
And to eat in Lisbon? Can you tell us your favourite sites?
Breakfast / brunch / snack:
Nicolau lisboa
Garagem cafe
Lunch / dinner:
The market of ribeira, you have many options to eat.
If you want cheap sushi there is a sushi buffet in front of the viewpoint of San Pedro called Budah Sushi.
If you want better quality, the Sushi Come is very well priced and very good.
And cultural vising points?
Lisbon has many places to visit but in two days you see them all.
Any advice you want to give to future students in Lisbon?
My advice is that you enjoy Erasmus a lot, take advantage of the trips organized by ESN and ELL because they are worth it.
Meet many people and do not be embarrassed at all!
The Erasmus phrases are ONCE ERASMUS ALWAYS ERASMUS AND, ERASMUS IS NOT ONE YEAR IN YOUR LIFE BUT YOUR LIFE IN ONE YEAR!
---
Photo gallery
---
---
Content available in other languages
Share your Erasmus Experience in Lisbon!
If you know Lisbon as native, traveler or as exchange student... share your opinion on Lisbon! Rate different characteristics and share your experience.
Add experience →