My favourite places in Japan (1 of 2): Kyoto, Nikko, Hiroshima, Miyajima...
Hi guys! After my 23-day trip in Japan in the summer of 2018, I thought it would be a good idea to share all the places I loved the most with you. In this first part, I'm going to concentrate on my favourites being Kyoto, Nikko, Hiroshima and Miyajima. The next article will be on Tokyo and Kamakura!: Link
I have the best memories of my trip in these places. By the way, this country is so wonderful!
It's very diverse so I hope that you'll find something to add to your 'wishlist'.
Of course, these are on my personal wishlist, so I would completely understand if you don't agree with me or if you add a different place to yours. So, don't hesitate to contact me and to share your favourite places and experiences, because I see myself going back there in a few years when I do my world tour, without having to fly.
Happy reading!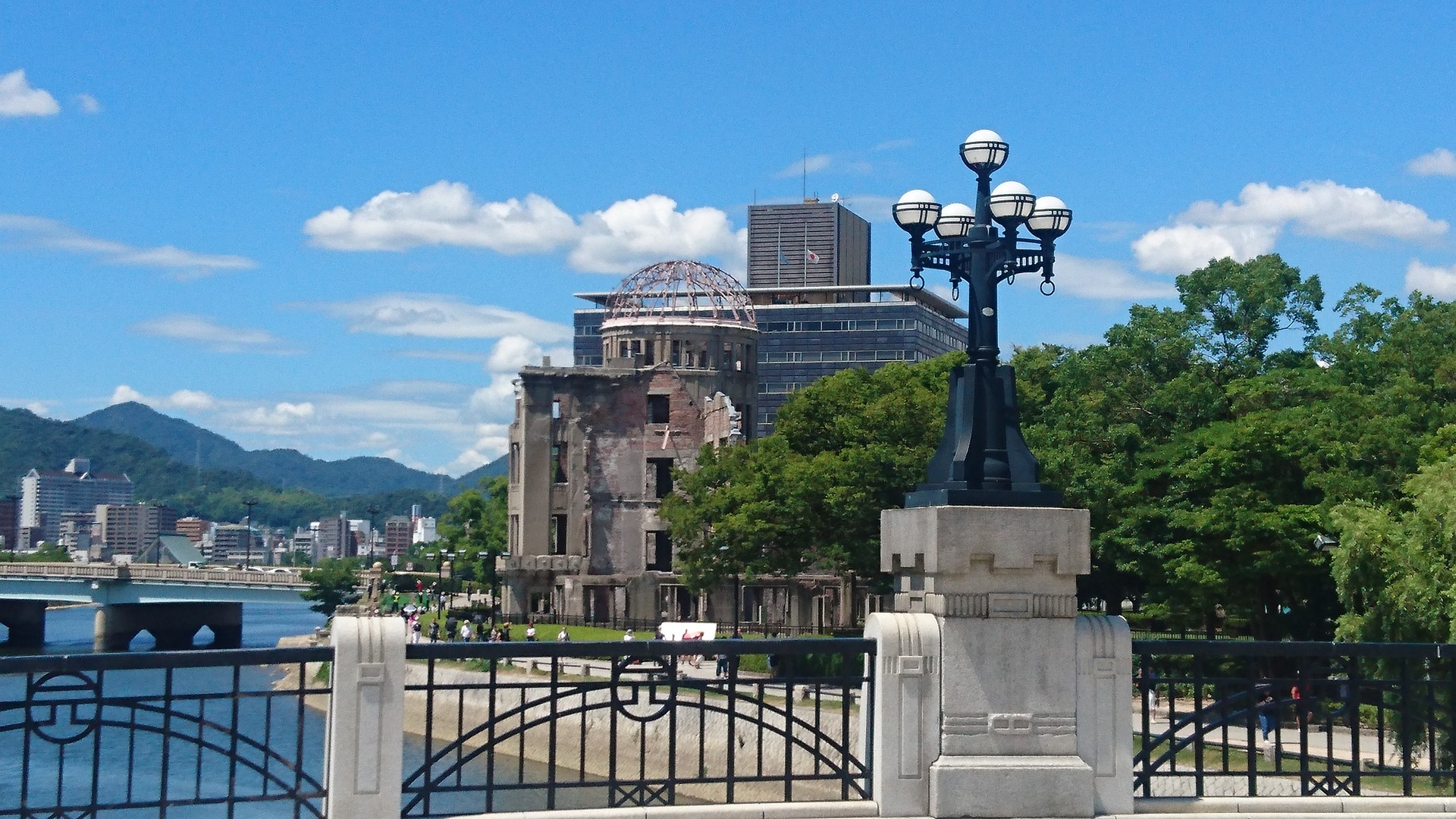 The 'Shukkei-en' Park in Hiroshima
I was on my way to visit Hiroshima Castle and I came across this park. I'm so glad I found it because it's one of my favourite parks of the whole trip! (And God knows I've visited so many parks).
It's a beautiful peaceful place, with a pretty little bridge, some fish and tortoises, a tea house and surrounded by magnificent nature. I would love to have stayed longer to feel more immersed in this beautiful place, but I was on a tight schedule.
The Peace Memorial Park in Hiroshima
This was one of the most moving parts of my trip. This park is overflowing with commemorative monuments which displays the cruelty of war and atomic bombs. You can read peace messages everywhere. I really loved the atmosphere.
Although this place takes you back to a cruel past, I was able to feel a message of hope which really moved me.
I highly recommend visiting the statue of a little girl called Sadako Sasaki. Her story is an example, amongst others, of the consequences of the bomb.
To quickly sum up, Sadako Sasaki was two years old when the bomb was dropped in 1945 a little more than a kilometre from her house. Fortunately, she survived the explosion.
Ten years later, she was diagnosed with leukaemia and had started to make thousands of little paper cranes with origami after having heard an old Japanese tale which said, those who fold 1000 cranes can make a wish.
Although her wish was to get better, she died three months after starting the project. But her legacy still lives in Japan with her well-known story! And the origami cranes have now become a peace symbol.
So, if you get the chance to go to this park, don't forget (like I did) to fold a crane before going, so you can leave it there, as there's nothing to use to make it when you're there.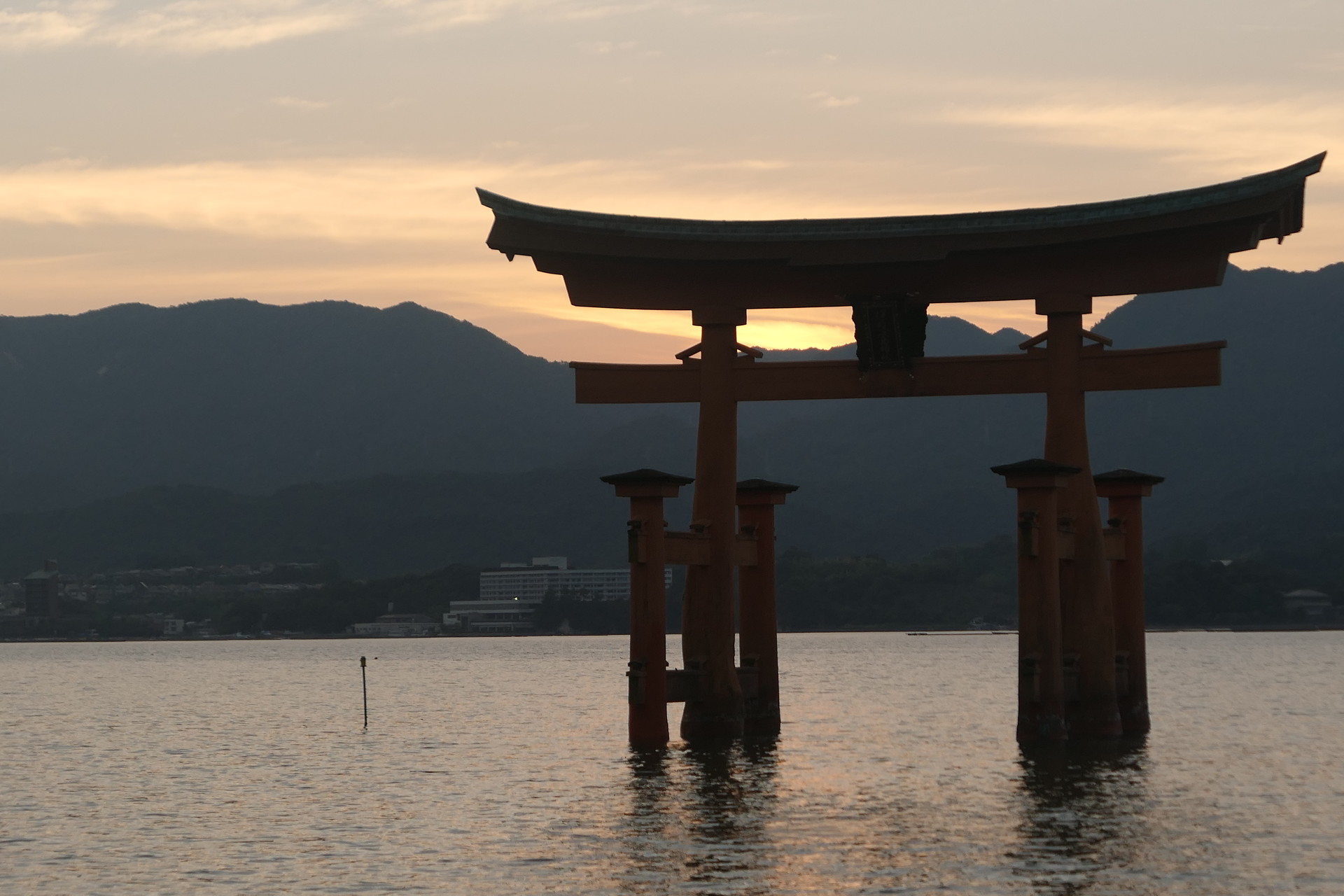 The 'Itsukushima' shrine in Miyajima
I went to this shrine twice: once when the tide was low and another time when the tide was high.
In order to make the most of it, I really recommend visiting it when the tide is high, the atmosphere is amazing! And it's a bonus if you get to see the sunset at the same time, as the landscape is guaranteed to be breath-taking.
The construction of the shrine, composed of two structures on pilings and pontoons, is attributable to the sacred status of the island. Visitors don't have the right to go to the island, they have to get there by boat, go through the 'torii' gate floating on the water and come alongside the pontoons.
The big 'tortii' gate floating on the Itsukushima shrine is one of the most popular tourist attractions in Japan. The view of the gate with the Misen mountain behind it is regarded as one of the three most famous sites in Japan.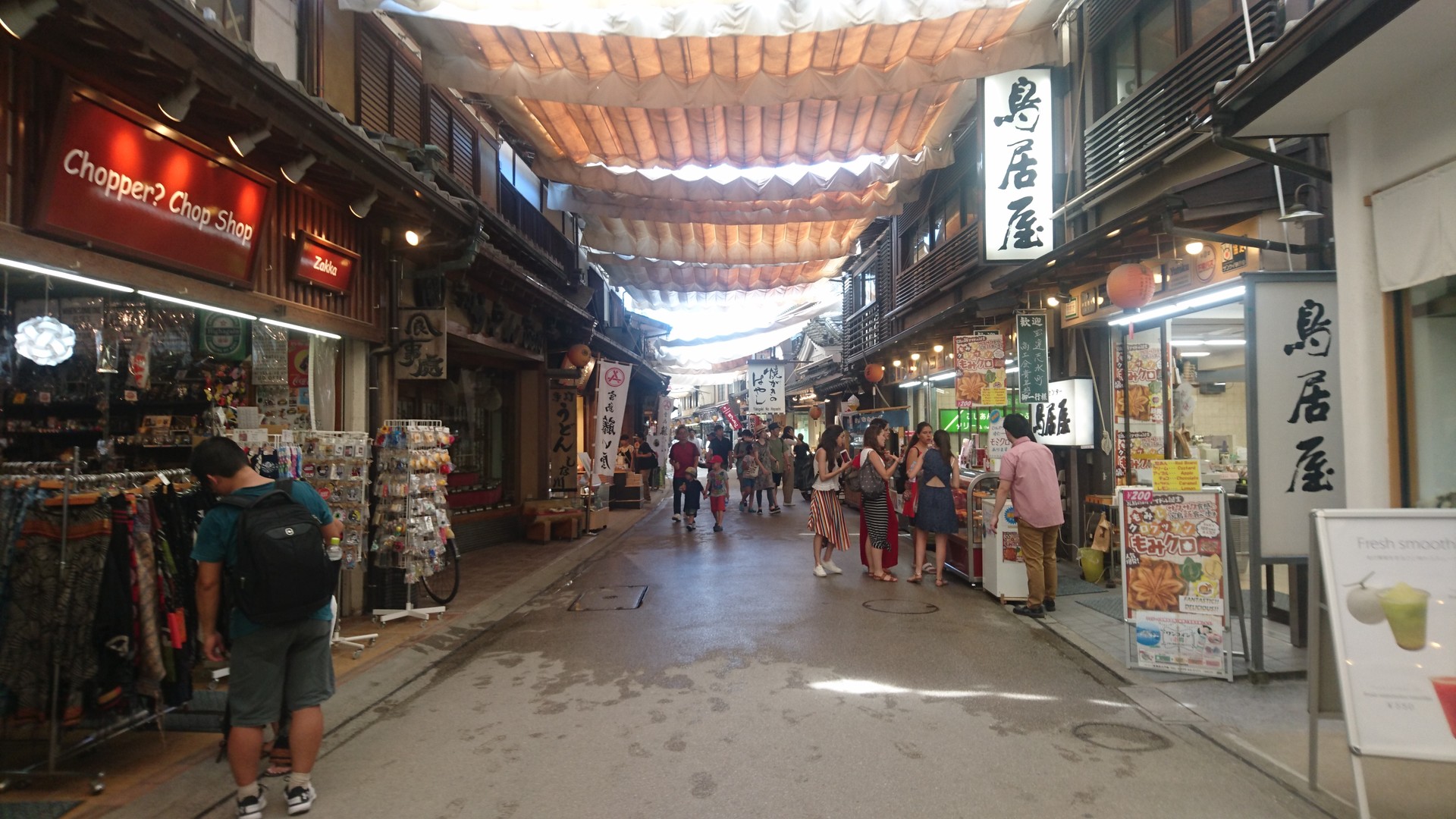 'Michiya' Street in Miyajima
'Michiya' street is the main shopping street in Miyajima. It has lots of souvenir shops and a restaurant, but I particularly like the gentle and retro atmosphere. Just a simple street which really gives you the impression that you've travelled back in time.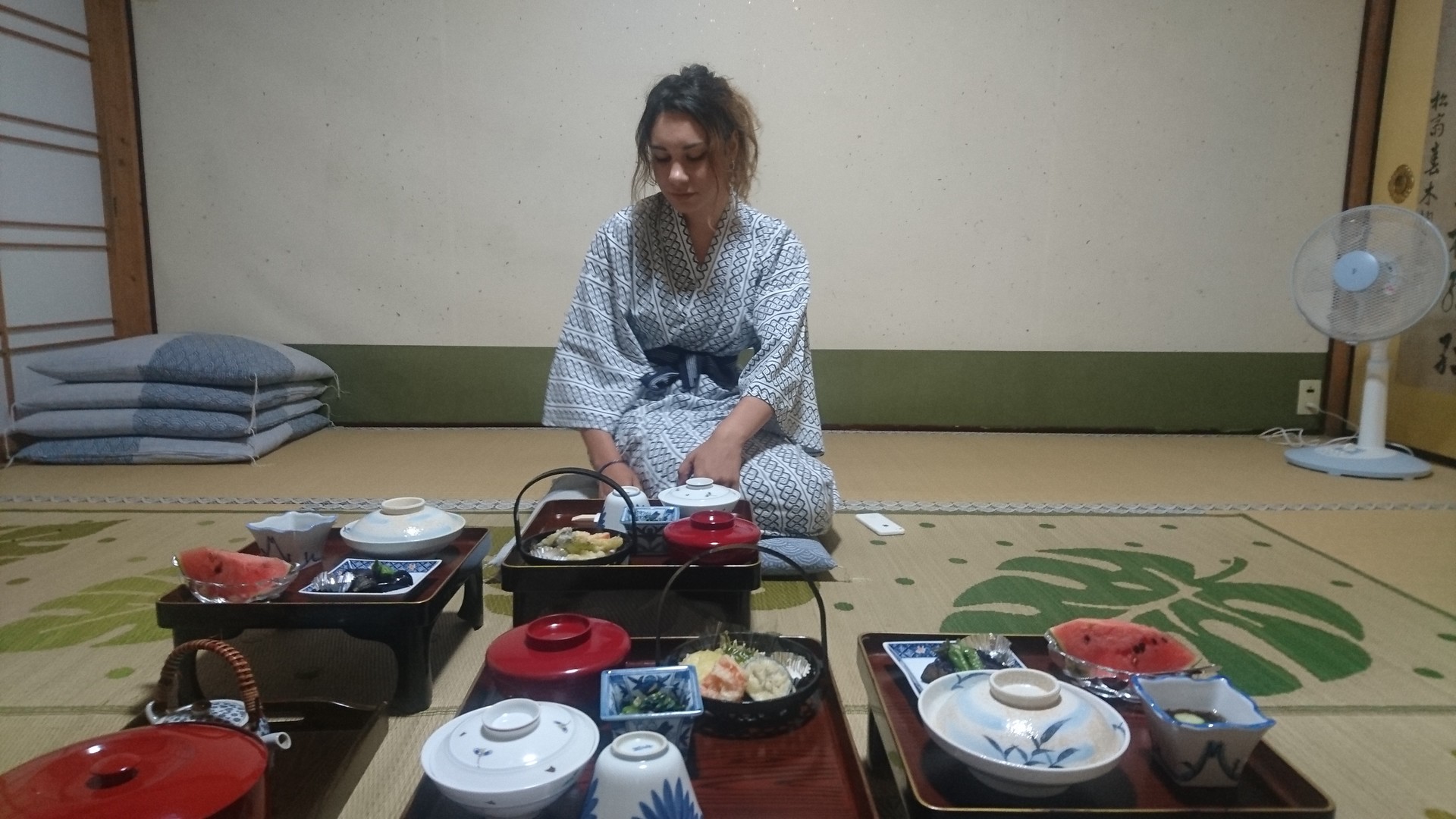 Mount Koya
My favourite place! Koya-san is a well-known Buddhist place of pilgrimage, where travellers normally go on a religious/spiritual retreat.
If you go there, I cannot emphasise how important it is to book a night in a temple. It's very expensive, but if you're interested in Buddhist culture, you'll never forget it!
'Shinkyo' Bridge in Nikko
I just find that the landscape is magnificent. You can pay if you want to go over the bridge, but I'm not really sure it's worth it. I mean, it's already beautiful just looking at it from a distance!
The 'Shinkyo' is a sacred bridge because it's the entrance to the 'Futarasan' shrine, a Shinto shrine which during the 'Edo' period, was only reserved for the 'shogun' (generals) and the messengers of the imperial court.
According to the 766 legend, Shōdō Shōnin (a Buddhist monk) came to spread Buddhism in the region around mount 'Nantai', but getting across the 'Daiya' river was impossible.
Stuck on the right bank of the river with his disciples, he started to call upon the gods.
The river God Jinja Daisho appeared with two giant snakes.
On the signal of their master, the two reptiles wound round each other, forming a bridge which connected the two banks of the river, and sedge started to develop on their slippery bodies. Shōdō and his disciples were able to cross to the left side of the river and continue their journey towards mount 'Nantai'. And now, the bridge is there!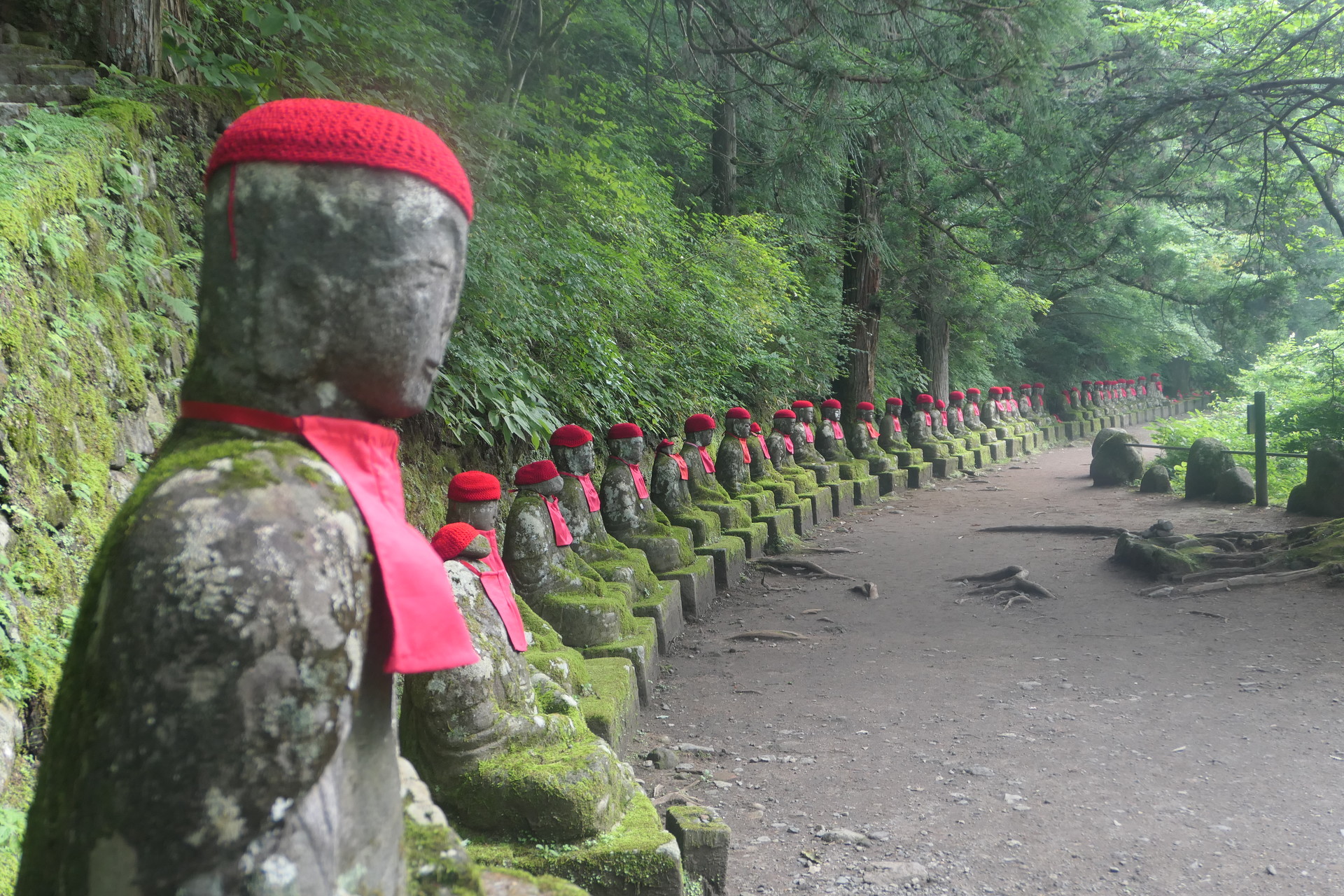 The 'Kanmangafuchi' Abyss in Nikko
Actually, my favourite place in Nikko isn't the bridge, but the Kanmangafuchi Abyss.
It's a long promenade along the river, and not at all packed, but very relaxing. I heard people say that the statues are called 'Bake Jizou', which means the ghost of Buddha.
Legend has it that if you try to count the statues, you will never count the same number on the way back.
Many people have confirmed that there are around seventy. They say that even the 'Buddhas' move place at night.
So, if you see yourself going there, don't forget to experience this walk, and let me know how many Buddhas there are!
Arashiyama in Kyoto
To tell you the truth, before arriving in Kyoto, I thought the city looked like Arashiyama (situated in the north-west of the city), but it wasn't at all like it!
In other words, Kyoto is a much more urbanised city than I thought.
But it wasn't any less pretty for that matter. I recommend visiting the 'Bamboo Grove' and the restaurant called 'Arashiyama-Kan', which serves traditional Japanese cuisine and even has its own family 'bento', created 1000 years ago! The chef decided to open it to the public 100 years ago. It's completely based on pants and it was one of the best dishes I've ever tasted in my life (and I'm not exaggerating!)
The portions are large, and the flavours are exceptional.
In addition, the owner will happily tell you the history of their 'bento'! I found it even more fascinating that I was eating exactly the same 'bento' with the same ingredients that a Japanese person would have used in 1018.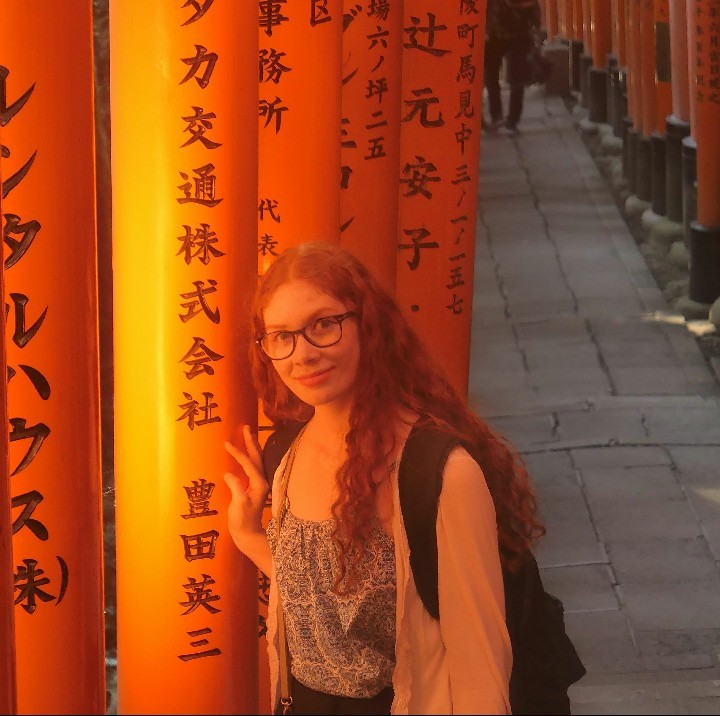 The Fushimi-Inari Taisha shrine in Kyoto
This is something you can't miss! It takes a lot of energy to go up all the steps, but it's totally worth it.
I strongly recommend going there during off-peak hours because otherwise you can't take good photos and make the most of the atmosphere.
Personally, I did it during the evening, at sunset and the colours were spectacular. It was an excellent idea because it allowed me to see the shrine at night and make the most of a completely new ambience.
'Fushimi Inari-Taisha' is a shrine, with other small shrines, in a dispersed complex in a mountain. The mountain is called 'Inari', and has an altitude of 233 metres. You can get to the peak in around two hours on foot by going on one of the paths which is around 4km.
'Kami Inari' represents the patron of cereals and more particularly, rice. Historically it's also associated with abundance and wealth. That could explain the presence of the thousands of 'Torii' (gates) put there by private sellers and Japanese companies.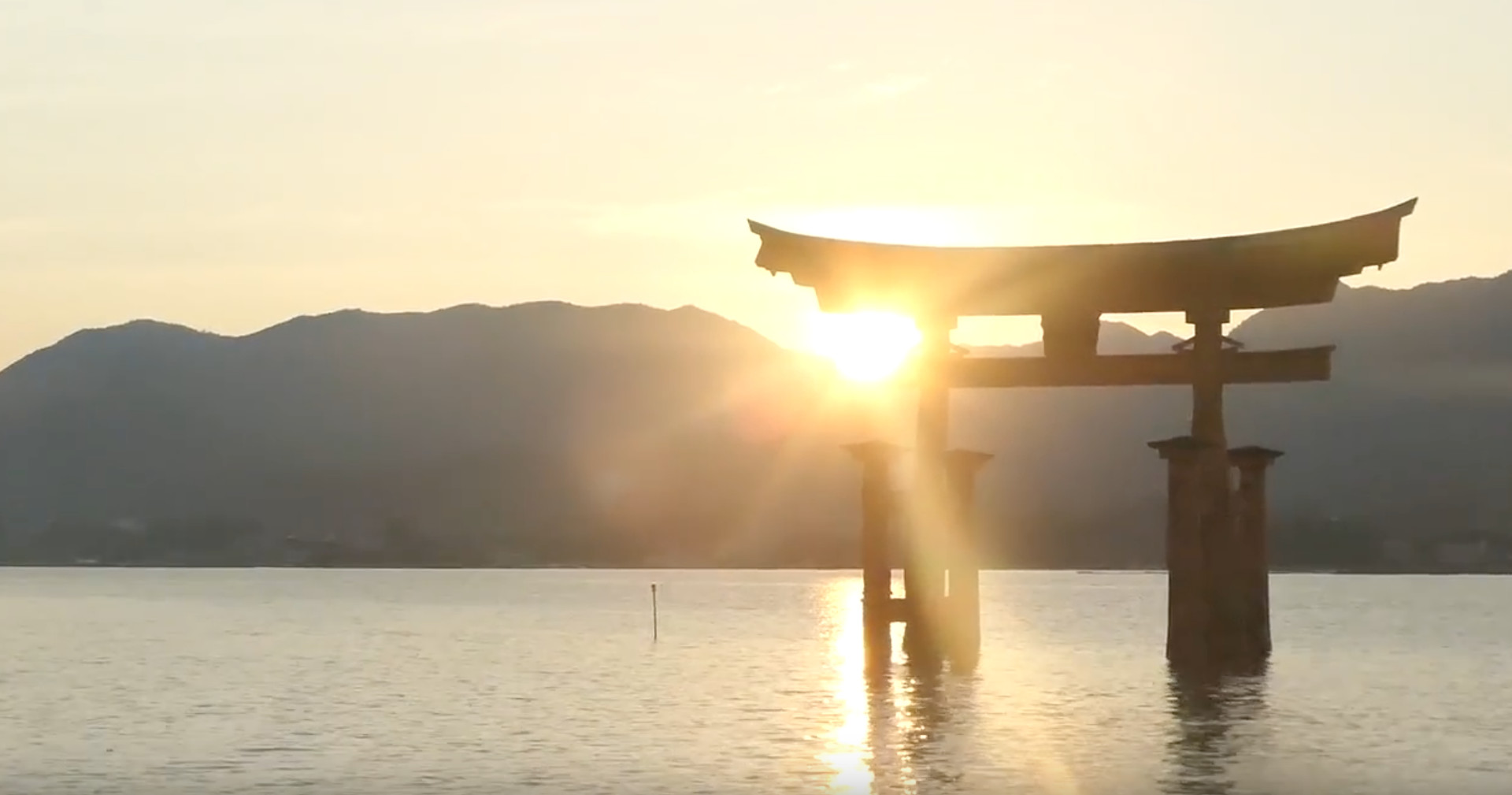 Voila, I hope this first part will have given you some ideas and inspiration of places to visit if you go to Japan one day!
Until next time, in the next part on Tokyo and Kamakura: Link!
Have a good day.
---
Photo gallery
---
---
Content available in other languages
Want to have your own Erasmus blog?
If you are experiencing living abroad, you're an avid traveller or want to promote the city where you live... create your own blog and share your adventures!
I want to create my Erasmus blog! →