Erasmus: once in a lifetime
Architecture and landscape

10 / 10 points

Entertainment

6 / 10 points

Culture and customs

6 / 10 points

Transport

4 / 10 points

Gastronomy

8 / 10 points

Prices

10 / 10 points

Party

10 / 10 points

Weather

10 / 10 points
---
Why did you decide to go to Granada, Spain?
At first I was unsure between Madrid or Granada. I did some research on the matter and I was lucky to have met two Spanish guys in my city L'Aquila where they were doing their Erasmus. They were from Granada; I made my choice and I have to say that this city gives me great satisfaction and I can say out loud that Granada is a fantastic Erasmus city.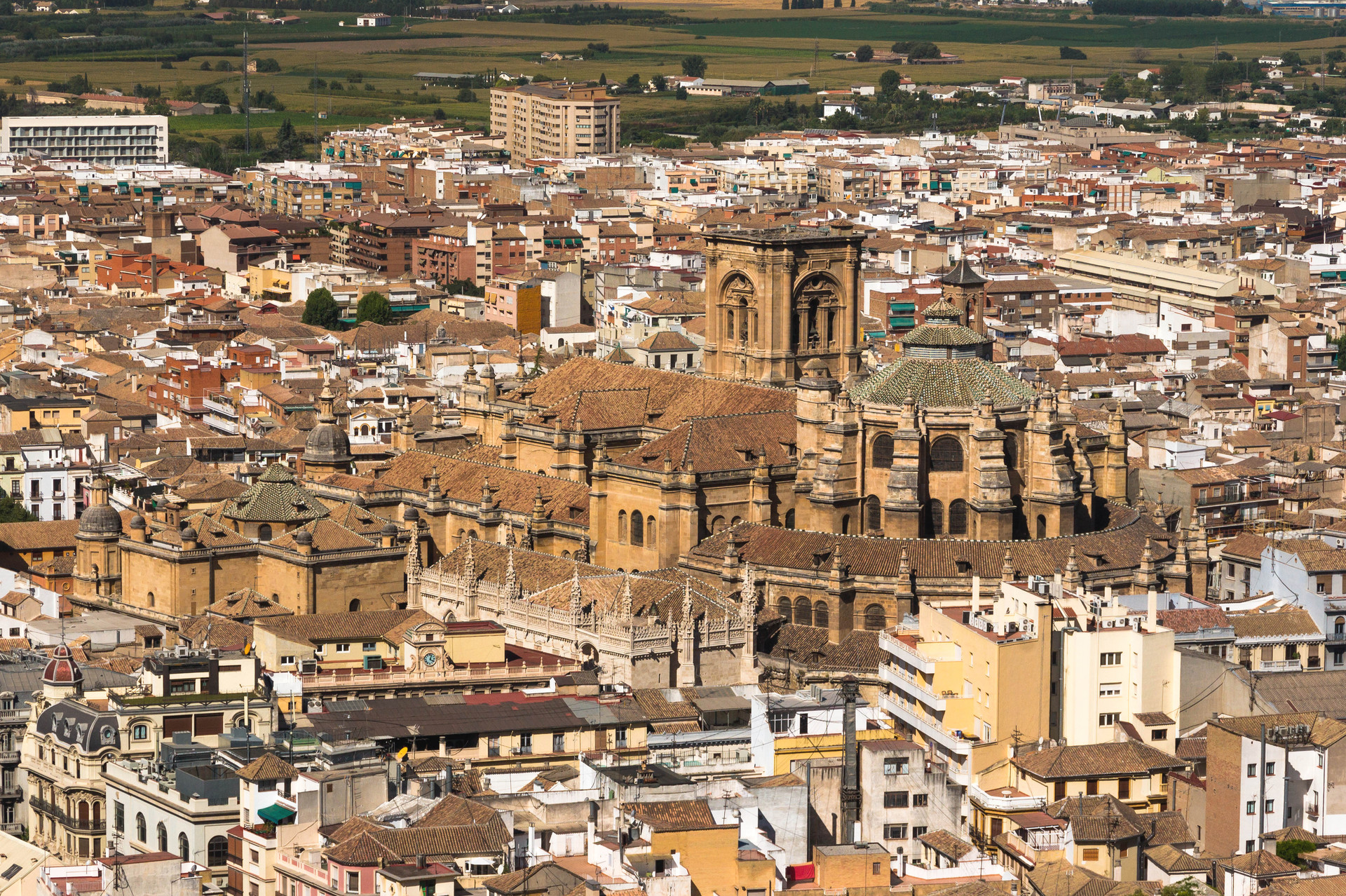 How long is the scholarship? How much money can you receive as help?
My scholarship lasts 9 months, I could have even chosen a semester but I preferred the whole academic year option in order to immerse myself in the culture.
When it comes to the amount of my scholarship I receive the European Union contribute, which is only 230€ per month. In my city it is impossible to ask more funds due to the earthquake we had, all the money is being invested in rebuilding the universities (we hope) but compared to the life style in Granada the sum is not so bad.
How is the student's life in Granada?
It's just amazing. This city is one of the most populated with a large number of students in Spain. Furthemore Granada is one of the most popular Eramus cities. It is full of life in every corner and in every moment of the day and night. :-). At the beginning I had some difficulties with the language but with some effort and commitment I learnt some Spanish and thanks to the warmth and kindness of the people I met I managed to fit me at the best way in the university and out. Nothing is missing here, you can do all sorts of sport, all kind of activity (cinema, music, etc. ), not to mention the night life which is great, there's a little something for everyone: rock concerts, disco (cheap! which is very important for an Erasmus student), flamenco shows, a Second Division football team which offers you a nice performance if you're interested, corrida, tapas. I just can't complain about it.
Would you recommend the city an the University of Granada to others?
Absolutely. I admit that at first I had had some doubts about Granada as an Erasmus destination, but as I said before with some goodwill everything will be ok. It's very important to highlight how easy it is to meet new people (first of all Erasmus) thanks to the big enthusiasm everyone has once they get here to make new friends and getting to know new cultures and way of life.
If I had to compare the local university to the Italian one (at least the University I attend) I think it's more organised and bureaucratically easier (especially this considering that in Italy it's a non-stop signing documents, to not talk about what I had to do to come here).
How is the local food?
What can I say? Nice! The Mediterranean cuisine is always the best :-). Of course, Spanish are not masters in lasagne and cannelloni, however, they have fantastic alternatives starting with paella, everyone likes it.
There are other mouth-watering dishes such as "torrilla de patata" which is not like the classic omelet, the gazpacho, (in spring is the best) and for me, as ham lover, in my opinion the jamón serrano is better than the Italian ham.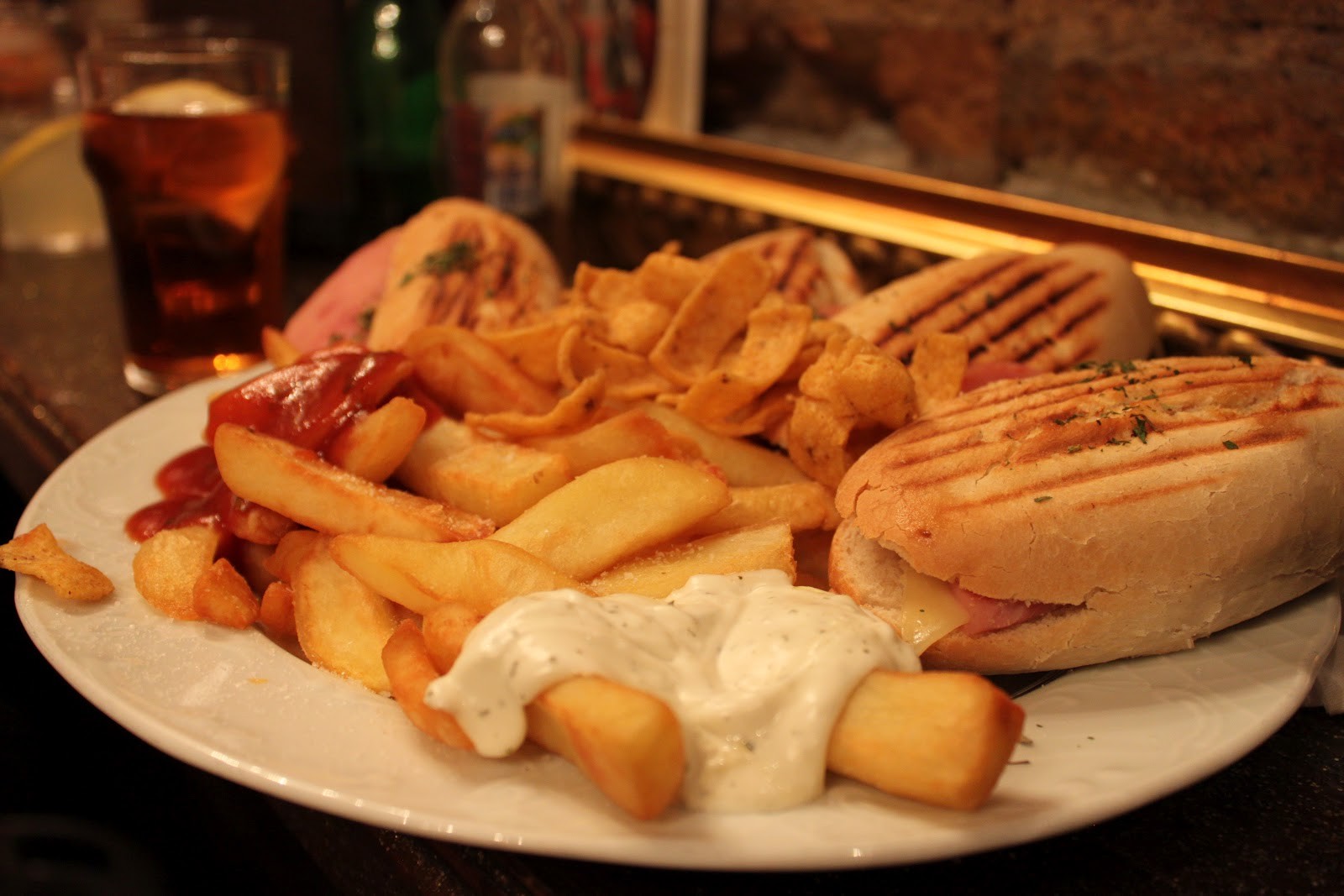 How did you find the accommodation?
From the beginning I knew the Oficina de Alojamiento in Granada which I found on the Internet. My bad luck was that when I got there it was closed for the next 4 days, so I did everything myself and actually I wasn't good, yes, I didn't speak the language very well but this doesn't mean anything.
I called a number I found on an advert and I talked to a guy who worked on the behalf of some landlords. He showed me three houses and then as every seller he started with the wordplay in order to rent me a room like "Well, it's late", "It is very hard to find house right now" and so on. In the end I had to leave the hostel in one or two days, so I decided to rent a room among the various he was offering to me.
Bad idea, poor quality, so expensive. The only benefit was that it was in the heart of the city, but it was not enough.
A month later I came back to the Oficina de Alojamiento where unfortunately I didn't come at the beginning and they were like angels because they offered me a nice apartment in the center, cheaper and more furnished. What I want to suggest to who will come after me is to address to this office, firstly, because they are there to help us and above all not to rush because you will find an apartment for sure, so take your time to find a room which can satisfy your needs.
How much is the rental price? What about the general costs?
Personally, my rental price is nice but I contacted the Oficina de Alojamiento and hardly anyone does that.
In general, the rent isn't very expensive here specially if you compare to Rome or Madrid, places where my sister studied and where she's studying right now. For this reason I know the room prices and I can say that Granada is not bad.
Of course, there are horrible and expensive houses anywhere (read about my first home), but in general the situation is ok.
Compared to my home country living cost, here the life is cheaper, which means you can afford many more things: well, I don't eat in the most expensive restaurant but at least I can go out whenever I want. It also depends on every single person: if you know some student places you will be able to have a good night out with friends without spending so much money, but if you go to some posh places you will take just a second to clear out your wallet.
If you are good with money, you'll get whatever you want.
What about the language? Did you attend any language course?
Mi español ahora mas o menos está bien, claro no lo hablo al 100% pero esta bien :-)
At the beginning it was hard but thanks to some local friends and having attended the language course at CLM (Modern Language Center) in the first semester, I improved my Spanish quite quickly, but I believe you never stop learning new things. It is important to say that my native language is very similar to Spanish and even if you start from scratch it is not impossible to learn. If you put some effort into it, you can start having a conversation, but for example for my Turkish friend it was harder. We started at the same time from the basic and I'm really ahead of him but this is because of the similarity between Spanish and Italian, whereas his language is totally different therefore it requires more time and effort. I would suggest everyone going to CLM. Before it was free, now you have to pay but it totally helped me and I had the pleasure to meet many friends from all around the world.
Which is the cheapest way to get in Granada from your city?
Now, thanks to the low-cost company Blu Panorama there is a direct flight from Rome to Granada and vice-versa and this is a great thing for me considering that this is the nearest airport to my place. Yeah, there is the Pescara one but it only offers flight to Sevilla and Malaga and the prices are not very cheap. I could have arrived in Granada from Bologna but it's not so close to my city; some time ago you could get to the hinterland of Sevilla or Malaga and I chose Rome-Sevilla as my first time in Granada and for Christmas to go back home I cheose Malaga-Rome. Now, luckily enough for me there is a direct flight Granada-Rome.
What places would you suggest to go out in the night in Granada?
Well, if you are an Erasmus student and you like going clubbing, you can't miss the Granada 10 and its popular Lady's Night on Wednesday and Friday and the Camborio on Saturday for the Resacon Night.
The first place I visited and the one I prefer is the Bottigliodromo where everyone come for drinks bought at the supermarket or in some Chinese shop (always open) for el botellon. I met there my first friends and those that still are.
I think that bottellon is the best way to socialize as people usually go to bars or clubs with their friends, instead with bottigliodromo you have still the chance to go with your friends but you get to know new people and I really like this.
By the way, there are many other places you can't underestimate: the Chupiteria 69, so popular among Erasmus guys, more than 100 different shot (just 1€) to taste, the Marisma where you can drink a pint of beer for 1. 50€, the Gavanna Pub where on Monday and Wednesday the Granada Esn staff's gives salsa lessons and sevillana. Then, Vogue, another place of worship where at the bottom you can listen rock'n'roll and upstairs minimal music, other than the El Tren room for the electronic music lovers and many others.
I think it isn't possible to know all of them.
What about food in Granada? Can you talk about your favorite places?
Because I'm an Erasmus student I have to say the truth, I don't go at the restaurant. As everyone I eat at home and the most typical thing here is to organize an international dinner where something typical is cooked by each one and, I mean, it's fantastic because I've never ate so many worldwide dishes in my life. For those who want, there is the classic Burger King in the center open till 12AM and in the night you can't miss the kebab where sometimes on Saturday night you can find a longer queue than the one you did to get at the disco. Here is very popular and I must say that before going home I alway have a kebab after a long night.
Lastly, I cannot mention the world-famous tapas! In a tapas bar or a 'taperia', call it whatever want, a huge portion of food is served with the beer or wine or something to drink at a low prices. Normally, the drinks costs 2€ and the tapas is free. If you go to the student places you can choose what kind of tapas you want to eat. They are usually some hamburgers. Some of them are : "La bella e la bestia"; "El Pescador"; "el Reventaero".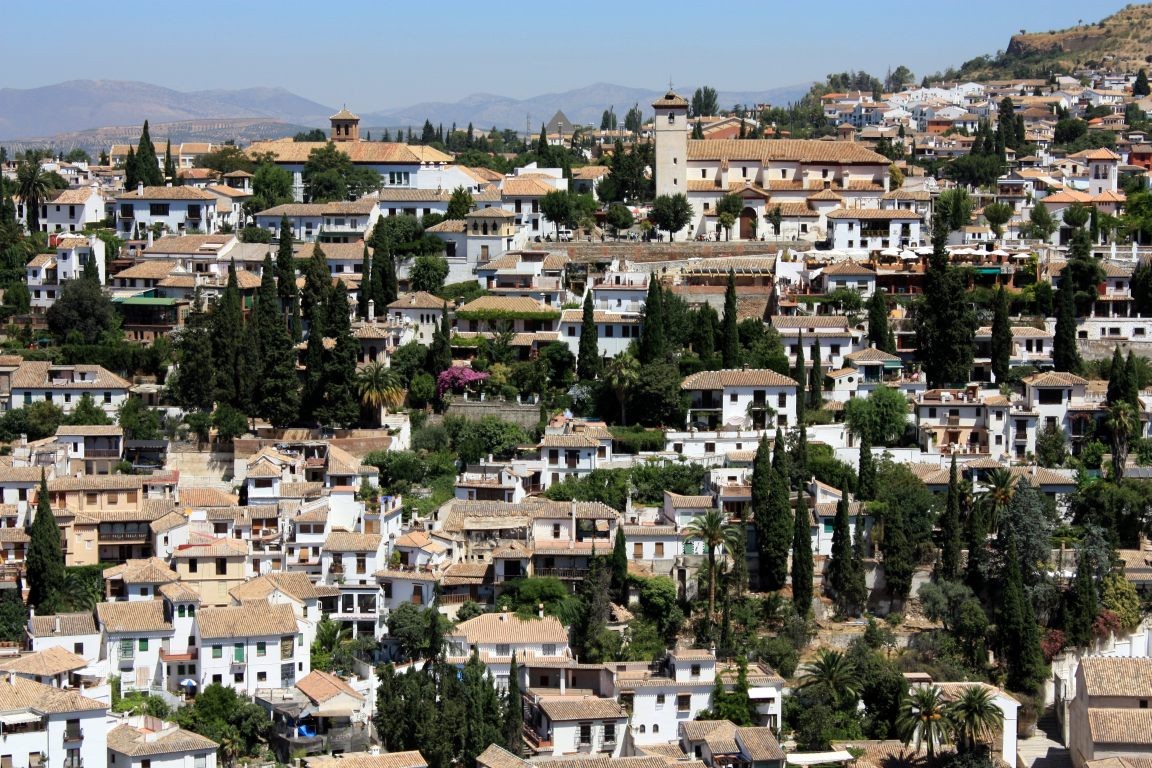 Would you like to suggest any cultural places to visit?
Granada is a small city but it has a lot to offer, to discover, to live. I think that every single spot of the city is nice, and the thing that just knocks me out is that if you move trough a different neighbourhood you'll have the impression to be in a different city. My favourite neighbourhood in beauty, is the Realejo where is situated the CLM the school I attended the whole semester and the popular Albaycin, the Arab quarter, where you can have a beautiful view of the city, the numerous teterias where you can drink some tea choosing (they have so many different flavours or smoking sisha with friends; in the centre around the cathedral where there are several squares, you can drink coffee (I suggest Cafè Roma in Plaza Bip Rambla for those who really love coffee), the Sacromonte where Spanish gypsies live, very typical and Alhambra, one of most visited places in the world, amazing, especially in spring when the huge Sultan gardens are flowering. A tip if you want to visit the Alhambra: book it in advance before you go. My sister went there during the Easter holidays and tickets were available for the Easter Day only at 8. 30 am and the all the tickets for the rest of the month were already all sold out.
What do want suggest to the future students in Granada?
Well, first of all I hope I delineated an idea of what it means experiencing your in Granada. Briefly, don't rush looking for accommodation, work hard to learn the language because it is important and useful, be friendly and not shy. Above all enjoy every single moment of its amazing experience because not everyone has the chance to live in Granada and bear in mind that Erasmus only happens once in a lifetime. Is it clear? Only one.
---
Photo gallery
---
---
Content available in other languages
Share your Erasmus Experience in Granada!
If you know Granada as native, traveler or as exchange student... share your opinion on Granada! Rate different characteristics and share your experience.
Add experience →