Weihnachten in Deutschland
It is Christmas time....
December is pretty cool month to be in Germany. It is not that cold, of course depending on which city you are, but I happened to live in Munich and Dresden and the temperature variations were not that big considering one is on south and the other on north of the country. There is no that much snow, but you can still feel the winter atmosphere and holidays' spirit. No matter where do you live or where do you go during December, every city, town and even village are decorated, Christmas markets are set up in the central areas of the place (sometimes you have it more depending on how big the city is, some are very popular and must see), you can see people drinking "Glühwein" which is the German word for mulled wine, enjoying gingerbread hearts, sugar-roasted almonds, crepes, cookies, stollen, cotton candy and other sweets. It is the month of good mood and family gathering.
"Adventskalender"
It all starts with first advent, which is the "preparation" of Christmas. There are four advent weeks, meaning twenty-eight days so you can buy yourself a "Adventskalender" which is more or less chocolate box with numbered windows, from one to twenty-four. Behind every window there is a small chocolate treat which you can eat only on that day, to honour the calendar tradition. I think I even read somewhere that Germans were inventors of this and that it was spread afterwards among many nations and different countries. However, in my early childhood we did not have it so I was interested and intrigued by it. So, here is me, reliving my kids age with the Mickey calendar. You have them, of course, in many different shapes, with variety of topics shown, for children and adults, with bigger and smaller chocolates inside, from very cheap which you can buy for few euros to very expensive, depending, of course, on the size, brand and taste.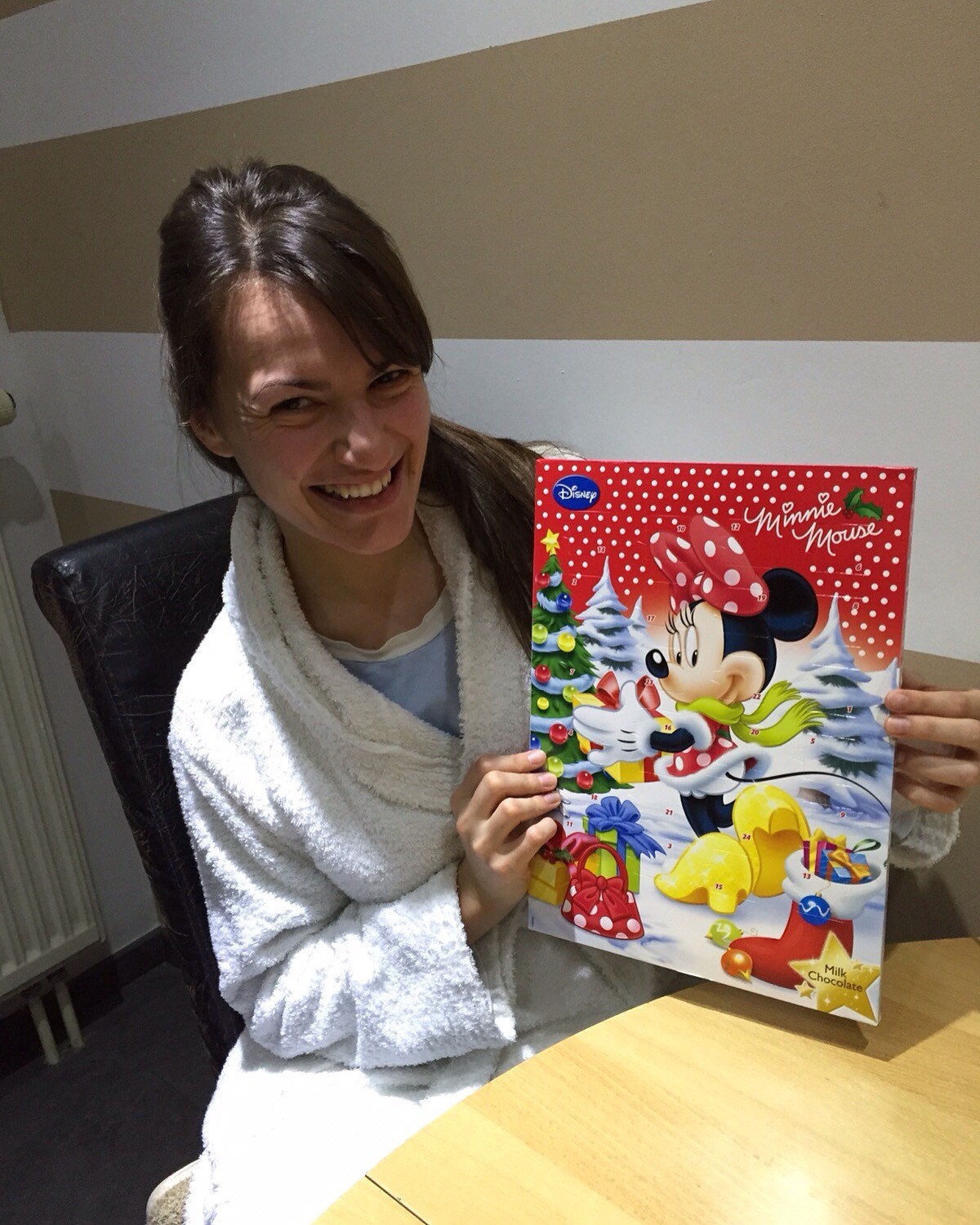 Sweets and drinks
Speaking of sweets, if you are one of these guys who cannot control when it comes to those small, nasty, smelly and absolutely gorgeous little things, double think before you go the Christmas market. It is like you are, literally surrounded with them, and even if you try to ignore them, the smell will attract you to buy something. In my case, I am not that big fan of sweets in general, but I had to try some stuff which, as I said, looked so yummy that I could not ignore it. Among others, I liked Ginger bread most mainly due to its spicy taste. In Germany, they are called Lebkuchen and as I heard, the best ones are those made in Nurnberg by local bakeries. I happened to have the chance to visit Nurnberg's Christmas market and try one of these and I may tell you they are really good. Of course, I tried those at Munich's market as well, and to be honest I have not find that they taste differently. Either they use the same receipt or I have not eaten enough to be competitive to judge this. Whatsoever, try them yourself if you like soft, but dense dough and sweet/spicy taste. What others liked was also Christmas stollen, a bread filled with dried fruits, nuts and spices, covered with powder or icing sugar. Exactly because of this sugar topping I did not liked it, but in general, it tastes really good if you clean the sugar or made it yourself without putting any. But enough with the sweets, I am sure all of you will find your favourites and experiment with some stuff you have not tried before.
And speaking of mulled wine, this is really a December tradition. You will hear the sentence 'Let us have a Glühwine' so often in Germany, during December, that you will get the impression that they exchanged the beer consumption in December for wine one. Indeed, this wine is very nice and goes well with the coldness outside. It warms your body and you do not feel frozen while standing outside. You can have it with or without alcohol, with cinnamon or cloves, raisins and orange, or some other spices and decorations. It is served hot in traditional Christmas mugs and it is also very sweet, so I was at the same time delighted with the taste but also could not have more than one. However, worth trying. Here is mine friends and me, enjoying punch.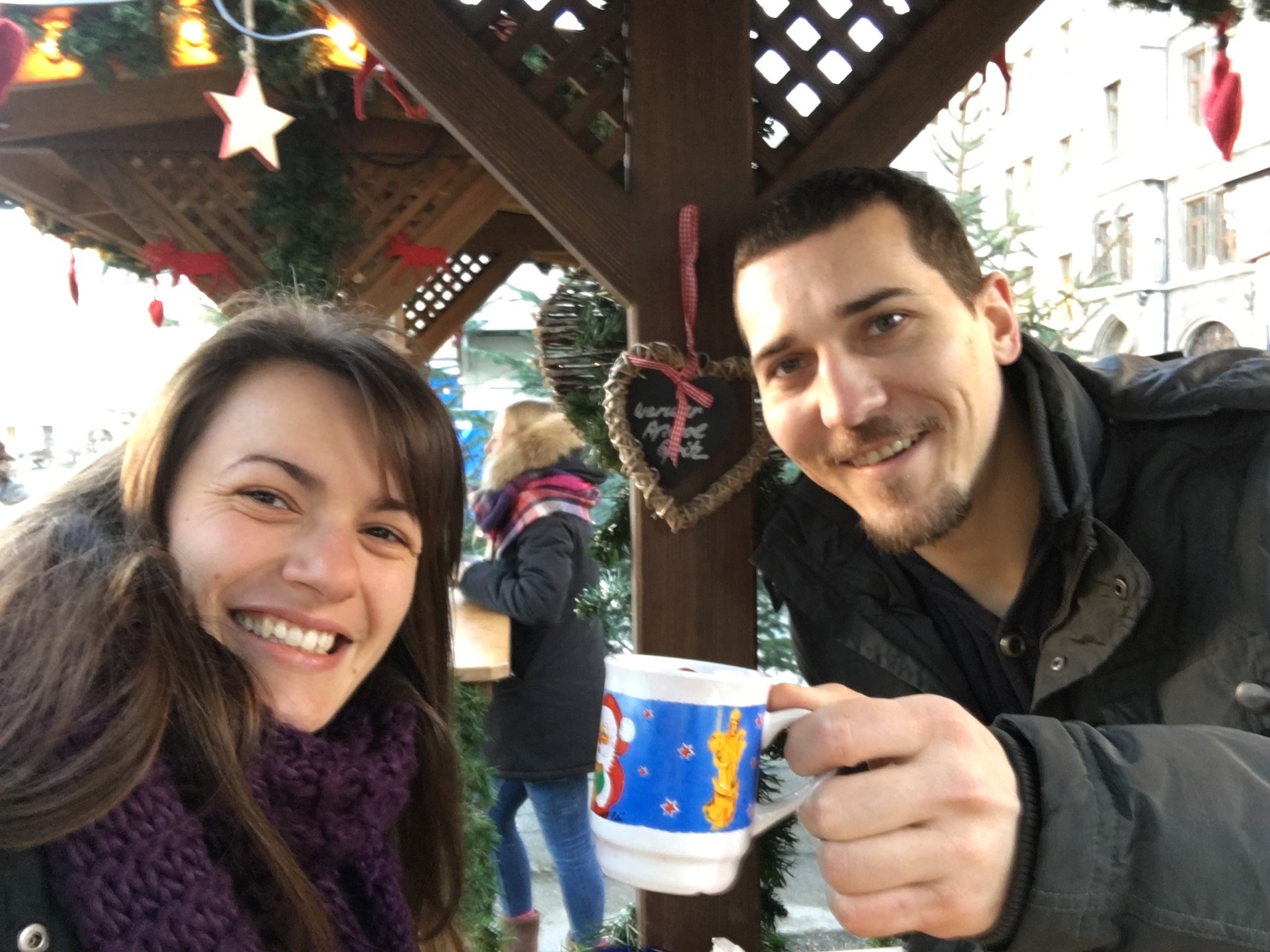 Christmas decorations
One more thing which is quite cool on these markets is the variety of handicraft toys they made and sell. For example, I have visited the Christmas market in a small town called Freiberg, around thirty kilometres west from Dresden and got impressed with the story locals told me about their town and Christmas habits. First what you will see in general in this part of the Germany, during Christmas time, are candle arches decorations natively called Schwibbogen / Lichterbogen. People put these on their windows usually and it is a symbol of miners of this area. Apparently, miners from the Ezgebirge area, which is the area in eastern Germany, federal state Saxony, had celebrated Christmas on a specific way. Long ago, they have been in a service even during holidays, as we know them today, and this was with the Christmas as well. So, they would gather to celebrate so called "Mettenschicht" which will be the last day of work prior to Christmas, if I understood correctly. Since they were in mines, they would hang their burning lamps on the wall in a half-circle shape which described the tunnel form in which they were. The tradition was kept until today and that is why people put it on their windows, or you can see them in stores and markets, bakeries, literally everywhere, I would say. It is indeed really nice, and you cannot pass by this area, during this time of the year and not notice it. Also, I heard that those made from wood and with a lots of carving details, small figures and real candles inside are really expensive, and there are several traditional manufacturers who produces them. Of course, there is always an alternative with the plastic and electric one which you can buy at any store pretty cheap, but I do not think that any Sachsonian would be ok with having these in his home.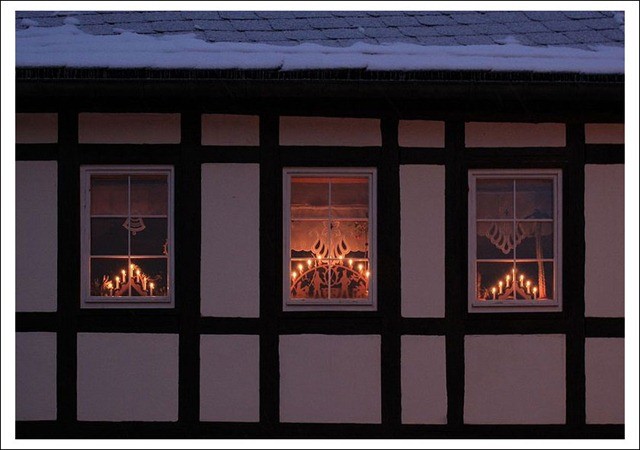 Photo credit: Rikki's Teleidoscope
Speaking of figures, I got one, out of this handmade ones, and was cute and fitted nice under my Christmas tree. It is snowman figure, called "Räuchermann", which you can open from the bottom and put in some incense cones which you together with this figure. The incense, once burned, produces smoke and it can have different aromas, it is very similar to those scent sticks which you can buy everywhere, but just in different shape. So, you close the bottom, before that lighten up the cone and very soon, you can see the smoke coming out this snowmen pipe or any other hole in case of different figures. Together with the smoke it comes the smell, so it is indeed nice decoration, pleasant for both eyes and nose. Here is my small figure, in the left side of the image, next to the angel with candles which also happens to be from Freiberg's Christmas market.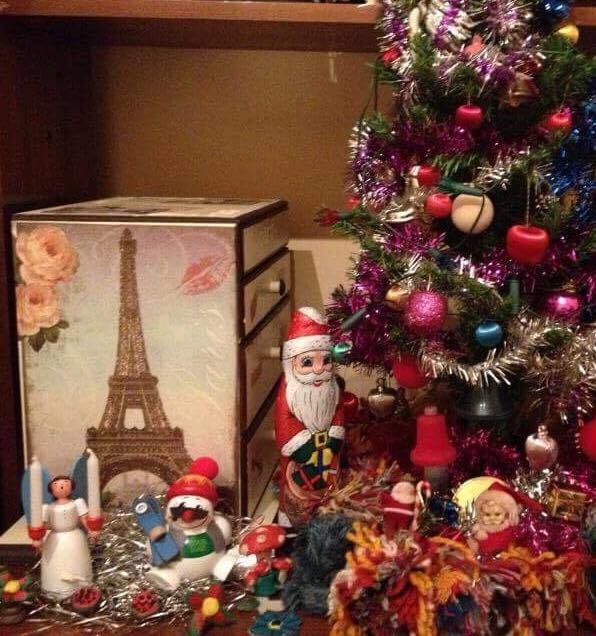 Hm, I think I will stop here. To be honest my first intention was to write about Christmas celebration which we had at our university, to introduce finally my study group and my friends and to show you all that delicious food that we got to try. We had a task to cook something which is specific for our home country. At the moment, I am stalking my friends to share all these delicious recipes with me so that I can add them, so hopefully I will collect them all soon. Until then, be sure to visit Christmas market in any city you end up eventually, try foods and drinks and interact with locals, especially in smaller cities, they always have interesting stories to share.
Cheers!
---
Photo gallery
---
---
Content available in other languages
Want to have your own Erasmus blog?
If you are experiencing living abroad, you're an avid traveller or want to promote the city where you live... create your own blog and share your adventures!
I want to create my Erasmus blog! →