Visitors in Germany - Erasmus is following you
The first days after my arrival back to Germany were quite stressful. I had to clean up my appartment and organise all the things I had brought back from France, it was a mess! My Dad and his girlfriend had been extremely kind when they had gone to my appartment and cleaned it up completely before I had arrived, that helped me a lot in my first week. Furthermore, I wanted to meet all my friends and my family and do sports.. short: I wanted to do everything in my first week. Of course, that didn't work out that good, so I told myself to relax a bit and start it slowly. I had about 6 weeks in Germany, and there was time for everyone, as I didn't have to go to university or do anything similar. I just had to write one exam, but it was an easy one and that wouldn't be a great issue. So I tried to focus on seeing all my friends.
Perfect Day with my best Friend
The first person I met was my best friend, we went to one of the many lakes around my hometown, where she was still living, and enjoyed the sunshine. For the beginning of June it was incredibly hot, most of the time 30 degrees or more! It was the perfect introduction for my time in Tenerife. We spent the whole day together; after the lake we went to the city centre to have some ice cream and to the supermarket to buy ingredients to cook something for dinner. After dinner we went to her room and watched a DVD, before we went outside a bit watching the sunset and smoking a shisha in her garden, next to the little lake. It was a perfect day, something that showed me how strong our friendship was - I had been away for five months, but the day I came back we could just continue as before, nothing had changed; that's what is real friendship like for me.
Time with the family
In the late evening I went to my Dad and his girlfriend to stay there for the night, because the next day I wanted to go shopping with them and in the evening we would have a barbecue with the hole family. Furthermore, my Dad wanted to have my car in order to see if it was still okay, to change some small broken things and to change the tires from winter to summer. So I would have to stay there the whole day until he finished, and after breakfast we went to the city centre to look for some nice summer clothes for me - I would definitely need them for my internship. The shopping trip was great, even if I didn't find a lot, but I loved to pass time with people I already know for longer. In the evening there were even more of them, the whole house was in the garden to have a large barbecue - something they were doing quite often. I loved the atmosphere in that large family, four generations in one single house, eating at one single table. Something very new and special for me, the only-child that has passed most of the time with Mum and Dad only. Everyone was asking me about my time in France, and I liked to talk about it, even if normally I didn't like when everyone is focusing on me. But this time I knew that I had experienced something very special, and I loved talking about it, because everyone was so "oh wow, you really did that? how was it? tell me more! " and that's something that usually doesn't happen to me, so I decided to enjoy it.
Distance problems
The fact that the first days back to Germany had been quite turbulent helped me a lot in regard to my boyfriend. Of course, I missed him already - simply the fact that it wasn't possible to get into my car and drive 10 minutes to see him made me sad, but it was only one week ago we had said goodbye, and obviously my letter and my present had touched him a lot more than I had expected before. That was a good sign for me, because now at least he knew what I was feeling for him and thinking about that difficult relationship. Furthermore, he had told me that he tried to visit me before I would leave to Tenerife, but he wasn't sure when exactly, because he had to finish his thesis until the end of July and there was still a lot to do. So I was excited but tried to make myself clear that it was possible that he didn't find time to come - something I didn't hope at all, it would be incredibly difficult to leave to Tenerife without having seen my boyfriend again. For me the fact if he would come and visit me was an important factor for the future of our relationship - when he would really come the 900 kilometres just to see me for one weekend, it would show me that he really loves me and wants to make it work, too. If not, it was still not a sign that he didn't care at all, but I would be disappointed and even more insecure for sure. But for the moment I couldn't change anything about that, so I started to do some sports, go swimming and running again and enjoy my freetime. The exam would be one week before I left to Tenerife, so I still had some time to relax. In the meanwhile I visited my grandparents, my Mum and my other friends from time to time and started to settle in my old life, even if I had changed a bit as I realized in some situations. I had become more relaxed, more confident and open to new situations. Before I always thought about everything for hours, but now I felt more spontaneous and confident. But one problem was still my body that had changed a bit during my semester in France and was carrying some pains au chocolat and croissants too much that I had to lose before Tenerife...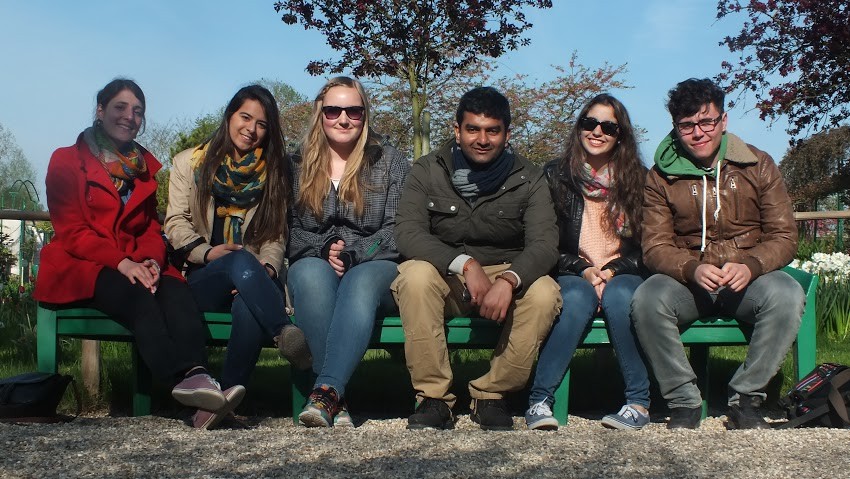 A Visitor from Amiens
One weekend in June there was a large party in the whole city where I was studying, and also living of course. The weather was great and in the whole city centre you would find booths selling food, drinks, cocktails, handmade stuff and stages with all different kinds of music everywhere. It was one of the largest events during the whole year and I had never really been there, because before I wasn't living in Ratisbon. This time I was still not sure if I would go there, because all my friends from Ratisbon were either at home (spread in whole Germany) or still in their semester abroad, so there was nobody to go there. I thought about walking around the city centre alone a bit, but that was it. But then I received a message from a friend I had got to know in Amiens, a guy from Sri Lanka who was participating in a Global Master Programme and who went to Ulm after his time in France, where he was still living in that moment. He had seen my participation confirmation in Facebook for the large event, and asked me if it was worth it coming there. I told him that it was really a large party, and that the city was already worth coming even without party. Obviously, I had convinced him and he asked me if it would be possible for him to stay at my place one or two nights. As I can use the two guest rooms in my floor of the house from time to time, I told him that it was possible, and he confirmed that he would come next Saturday afternoon. I was a bit excited about that - I didn't know him very well, but he had also been to the trip to Normandy with us, and I really liked him, he was funny and a very nice person. I was a bit proud of myself - 5 months before I would have never done something like that, and now I didn't even think about it! For saturday morning I had planned to go to Nurnberg to a fashion outlet with my best friend, but we would be back in the afternoon for sure, and he could visit the city on his own a bit, too, he was used to travelling alone and already 25 or 26 years old.
Highway Problems - Another Day with my best friend
So I had already prepared the bed in the guestroom when my best friend arrived to pick me up for our shopping trip. It was about one hour to arrive in the small city Herzogenaurach where almost all the important sports factorys have outlet stores where you can buy really cheap sports clothes when you are lucky. Most of the time it was the same thing as always - you think that you save money, but in the end you buy so much that there's not a lot of difference to normal shops where you would have bought less, but for the same money. But my best friend was a bit crazy about sports clothes (most of the time that was what she was wearing, in a positive way), and I wanted to do some more sports, too, so it was a good idea to go there. The way was simple, actually you only have to drive on the highway, leave it at the right exit and after 5 more minutes you arrive. But this time there was a problem - the highway was closed completely for that day, and we had to find another way to Herzogenaurach for the last 20 kilometres. Wouldn't have been a problem, but we didn't know another way, didn't know the region and my GPS didn't know that the highway was closed and the only thing it was telling us was to return to the highway. We were a bit desperated, because the mobiles didn't show us another way neither, so we just drove until Nurnberg - the largest city nearby, and asked our mobile phones again. Finally, after more than 40 minutes accumulation and looking for the right way we had found an alternative route to the outlet stores. I was already afraid of the way home, because the highway was closed in both directions, but for the moment I tried to focus on having fun with my best friend and find some really cheap clothes.
We entered the large shopping centre with Adidas, Nike, Puma etc. and passed the next 3 hours with shopping. It was exhausting, but it was also the best way of shopping, because everything is cheaper than normal. But you also have to be careful, because often the things have small mistakes or colour mistakes etc - there has to be a reason why they aren't sold for the normal price. But most of the time they are just from the season before and nobody had bought them in the stores. After we had finished our shopping trip and there was no money left for anything we started our way back. It was the hell - the highway was still blocked and of course, everyone else was taking the alternative route, too, and there were traffic jams everywhere. My friend had already arrived in Ratisbon and had written me a message, but I had to tell him that it would still take us some time until I would arrive in the city. He told me that he would leave his luggage at a friend's place (the other girl that had been in France with me) and would start to explore the city by himself - I would come to look for him when I had arrived.
Hello again - Talking about German culture
After more than 2, 5 hours we finally arrived at my place and I said goodbye to my best friend. She would go back to our hometown and I had to take the bus into the city centre. I called my friend and he explained me where he was - something difficult, because he didn't know the names of the buildings and places, so he could only tell me that he was at the end of a bridge and next to the river in the grass on a kind of island. Fortunately, there is only one place like that in Ratisbon and after having crossed half of the city centre, I found him in a beer garden at the Jahn-Island. He was happy to see me and told me everything about his first impressions of the city and the people. Of course, we also talked about the Germans in general, because he had already passed some weeks in his new home for the next months and found out some weird things about my culture. It was interesting to have another point of view of my own country, and as always he was incredibly funny while he was telling the facts he had found out. We stayed there and had a beer, and just enjoyed the atmosphere at that wonderful place, before we decided to get into the city centre and explore the rest of the party. We had something to eat and I showed him around a bit - it was difficult to show him buildings and other things, because there were so many people everywhere, but he really liked what he could see.
It was already late afternoon, and we would soon meet the other girl that had been in France with me. She had to work but she told us that she would come when she had finished, so we continued our tour and found a band that seemed to be quite good, right next to the castle of Thurn and Taxis. We stayed there, I wrote her a message that we would stay there until she came, and waited. She arrived soon, and we were all happy about our reunion. We had some more beer and enjoyed the music until the sun set and it became a bit colder. We decided to move and to go to a bar in the city centre, where we had a last cocktail before my friend and I took the last bus to my house which is situated a bit outside the city centre. I showed him everything, and he went to bed. After having taken a shower I went to bed, too. The next morning I would have to get up early, because my Mum and her boyfriend wanted to come and go to the party together with me. My friend had told me that it was okay, because he wanted to explore the city a bit on his own. We would meet in the afternoon to go to Walhalla - a beautiful building a bit outside my city which looks like Akropolis of Athens and offers you a great view over the region and Ratisbon.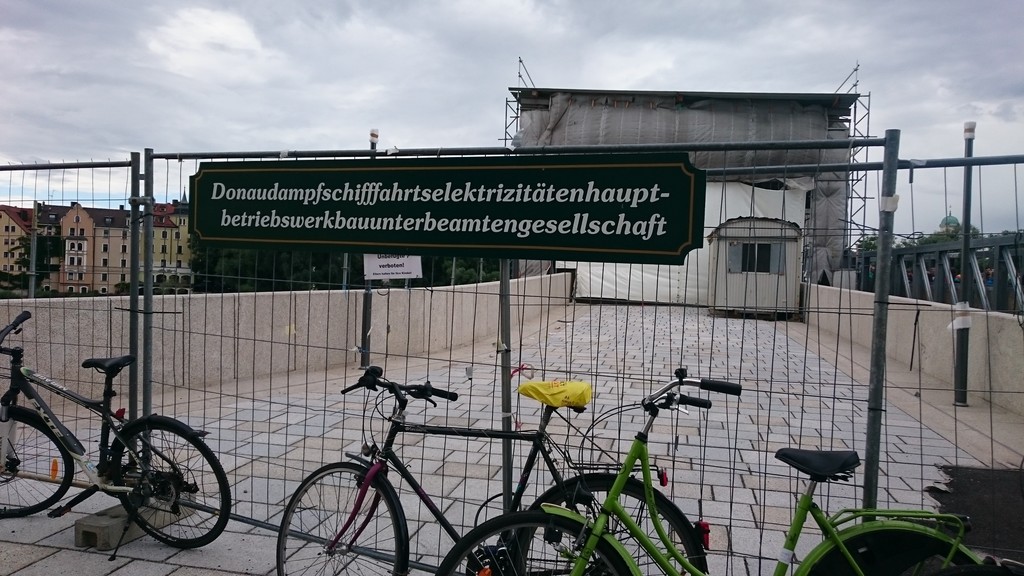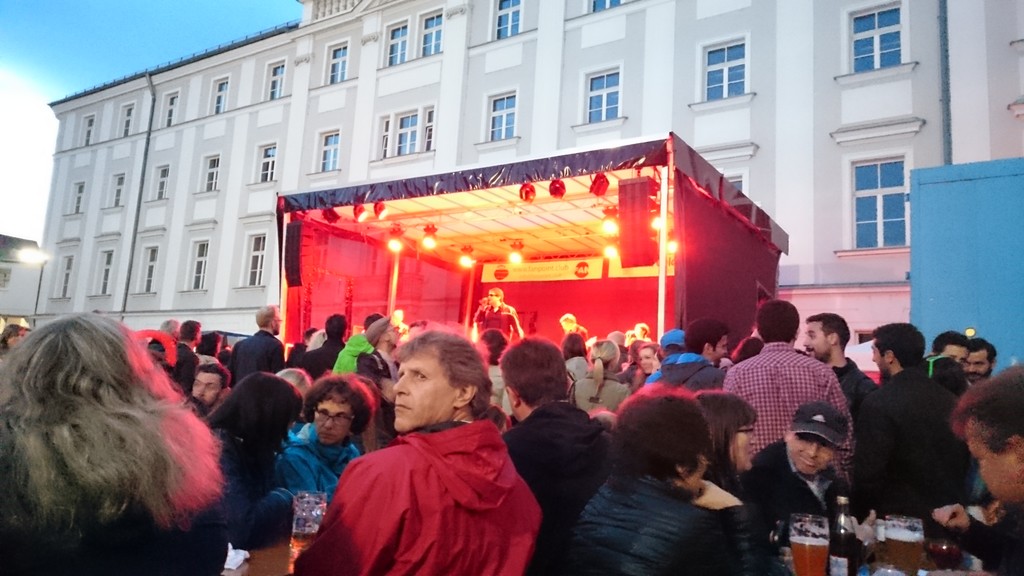 Visiting Walhalla - the German Akropolis
In the morning when I was still sleeping I could hear him taking a shower and leaving the house - I would have never thought that he would leave the house before me, but obviously he wanted to visit a lot. I got ready a bit later and waited for my Mum to arrive. They came by car and we took the bus into the city centre, because during that party it was almost impossible to find a parking. We walked through the city centre, looked at all the things that were sold, saw the decorated windows of the shops and enjoyed the view next to the river. After a while we looked for something to eat which was quite difficult, because there was so much to choose from! Furthermore, there were long queues because it was exactly lunch time, but we found something delicious where we didn't have to wait so long. And that was it - my Mum didn't want anymore, because she didn't like crowds so much and it was really full; it was Sunday and the weather was perfect. So I wrote a message to my friend if he had already finished, and I told him that I would get back to my appartment now and we could go to Walhalla whenever he wanted. He told me that he wasn't far from the bus station and we could take the same bus. So we went there and waited for him. He really arrived on time, and we took the bus together. My Mum and her boyfriend weren't too embarrassing fortunately, and after we had arrived they said goodbye and returned to their house.
We got into my car and went to Donaustauf, the small village next to the monument Walhalla. I knew the way almost by heart but because they had changed a round point it took us some more time to get there. We were a bit under time pressure because he had already chosen a train to return and it was in only 2 hours. But he had all his luggage in my car, so we just had to get to the train station by car afterwards, and I was sure that we could do that. We parked next to the Walhalla and walked up the stairs. He was really impressed by the building (as I was when I came there the first time) and started to take pictures (something he loved a lot). We surrounded the building and enjoyed the wonderful view up there. You could really see far - whole Ratisbon, the villages around and a lot of nature. Inside we looked at all the names and busts of famous German people. The sad fact about that is that he really knew more persons than I did, and he told me my own history. I decided to read more about the German history when I would find the time. When we had talked about almost every person in that large hall, we went outside again and sat down a bit. But soon it was time to leave and get to the train station, so we left and I tried to remember the way back. We arrived 20 minutes before the train would leave and he thanked me for the great weekend and left. For me it had been a great weekend, too - it was nice to see that Erasmus doesn't end when you leave your host country, it follows you. Something I had already seen when I fell in love with my boyfriend, but this time it was something else, and I had really enjoyed that experience. Now it was time that my boyfriend would come to visit me, too. I hoped nothing more than that it would work out before I had to leave to Tenerife.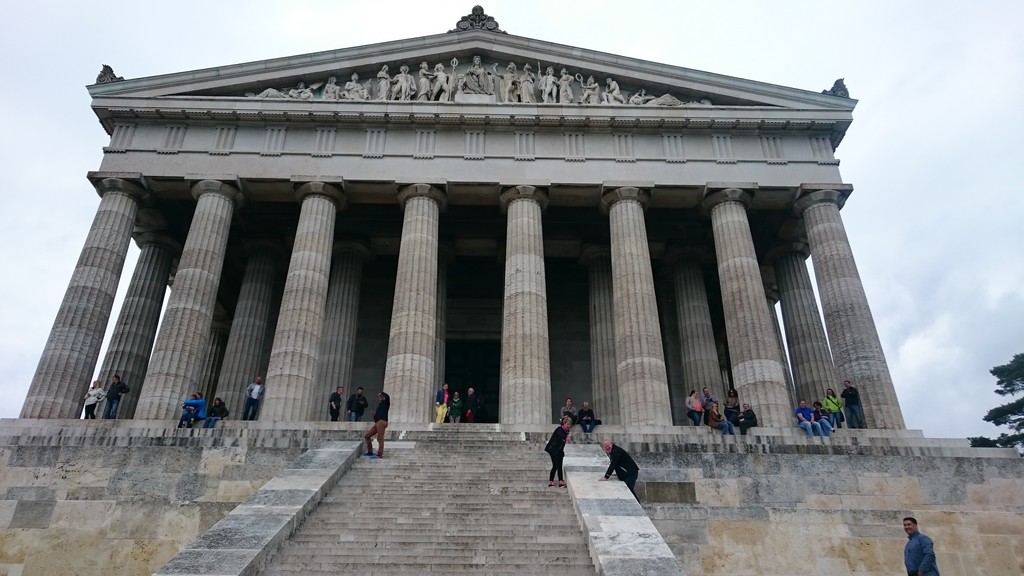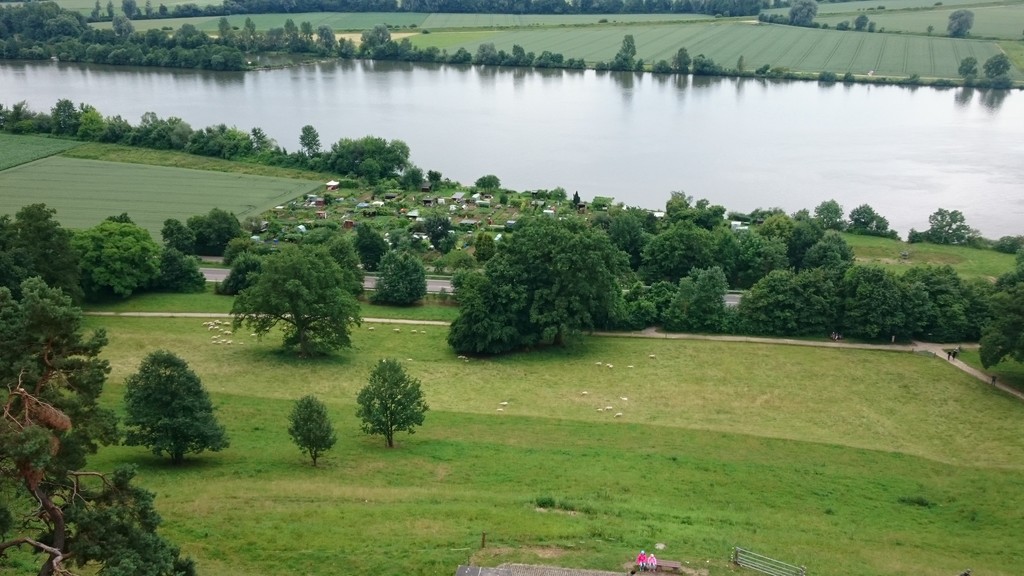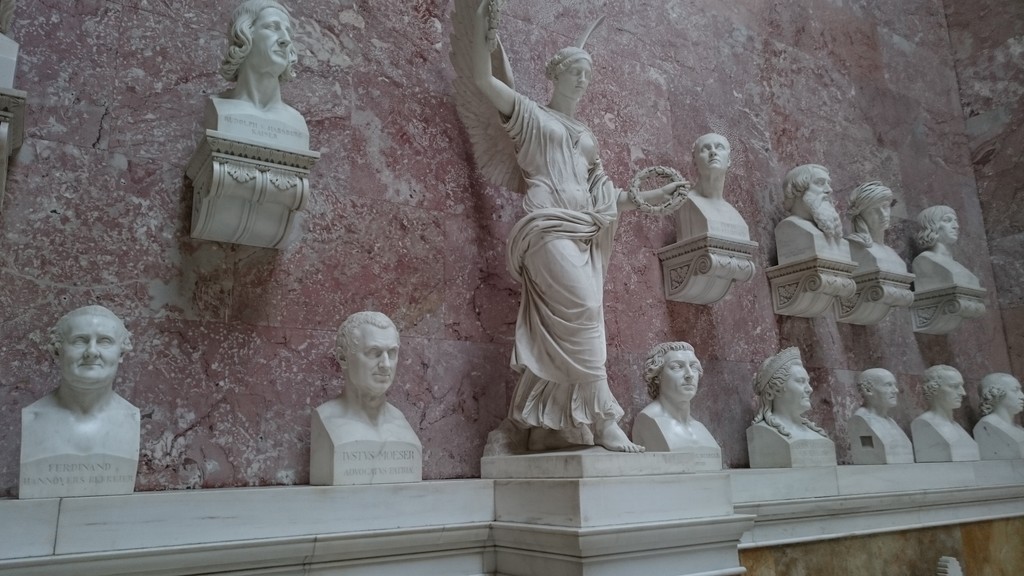 ---
Photo gallery
---
---
Content available in other languages
Want to have your own Erasmus blog?
If you are experiencing living abroad, you're an avid traveller or want to promote the city where you live... create your own blog and share your adventures!
I want to create my Erasmus blog! →