Reunion in Germany
Very good news
The turbulent weekend with my old friends and family had helped me a lot to forget how much I missed my boyfriend after only three weeks. But after it I looked at three weeks without anything to do, there were just two birthdays and my law exam - I was really afraid how it would be. The first birthday was the following weekend, the twins from my hometown became 21. I went to the city centre to buy a small present and went there by car the next day. It was a relaxing evening with only a few people, almost all from my old class in school. It was nice to see them again, but as one of the twins had to work the next day and we were only doing a barbecue, the evening ended before midnight. I was happy about that because I still had to return the 40 kilometres to Ratisbon. When I saw all my friends with their boyfriends at the party it was hard for me not to miss my boyfriend and I started to be sad a bit - why couldn't I just have a simple relationship like all the other people in my social environment? Why did I chose the most complicated solution possible and fell in love with somebody 900 kilometres away from me? Sometimes I really had doubts about all that, and I hated to think about how that would work out in the future.. either I had to study in France or he had to work in Germany, something that was quite difficult without English or German knowledge. But for the moment I had to concentrate on my internship in Tenerife and to hope that he would visit me and show me that our relationship might have a future.
The sign I had been waiting for in regard to our relationship came earlier than I had expected. I had been hoping the whole time in Germany that he would book a flight or a train or anything, but he didn't like to plan, so I had stopped to ask him about it. The day after the birthday he asked me if I had time the next weekend, because he was planning to visit me then. At first, I didn't really realize the content of the message but then it reached my brain - he would really come to visit me! Before I could start to think about all the problems that might come up I was just happy. He told me that he had found somebody via BlablaCar who was driving to Nuermberg and of course I would come to pick him up there. The only problem was that it was possible to reject people at BlablaCar, and that the trip would start at 7 in the morning - and my boyfriend wasn't the person who gets up early easily. I know that I should just have been happy and look forward to seeing him, but the problems stayed in my head the whole time before the day he would come to me. But beside all the possible problems, I also realized that a lot of pressure and tension had fallen off myself - now I knew that our relationship was important for him and that it had not only been to have something with a German girl for some months. That made me incredibly happy and optimistic about the future.
Reunion Day
Endless Waiting
Already the days before the Saturday he would arrive I was more than excited. I told everybody that my boyfriend would come to visit me and they were all happy for me, because secretly nobody believed in that relationship I assumed - but I wasn't angry because of that as I had doubts, too, and it was difficult for me to see the two of us together in the future. But I wanted to enjoy the moment and I already knew that I would love our two days together - time with him was always wonderful. So after a sleepless night and an alarm I had set at 7am because I wanted to see if he was really in that car (he was), I got up and prepared my appartment a bit. I knew that he didn't care how clean it was or something, but I did, so I tidied up a bit and decided to drive to Nuremberg earlier - I couldn't stay at home and wait until 3pm. I took a short shower and started my way to Nuremberg - it wasn't far, I drove not even one hour until I arrived at the train station. I let my car in the parking next to the station and as it was almost lunch time I entered the large shopping centre which was combined with the train station and looked for something to eat. Due to lack of possibilities I had lunch at McDonalds, but because of my excitment I only ate something small. I didn't really know what to do here the whole afternoon - I didn't want to go shopping and I didn't know the city very well. But the weather was great, so I went to the city centre that was just at the other side of the street. It was Saturday, so there was a lot going on: many people walking around and going shopping and a lot of busker and events like demonstrations or similar things.
I walked around, entered into some shops and had an ice cream. I sat down in the pedestrian zone and enjoyed the sunshine in my face while I was trying to forget the excitment that prohibited myself to calm down. My boyfriend sent me a message that he would arrive later than expected, at around 5pm. I was a bit disappointed about that, because that meant that I had to wait two more hours and I already didn't know what to do. I stayed a bit in the sunshine, but after the third person came towards me and tried to sell me a religious book or ask for money, I went back to the train station and started to explore the stores again. The time didn't pass and I waited and waited and waited. In the meanwhile I called my Dad who told me that they would return to Germany today after their Scandinavia trip that had lasted almost three weeks. I told him that my boyfriend would visit me this weekend and that I would come to visit them afterwards. As always, that weekend and the days afterwards were full of events - my boyfriend, the exam the day after he left and the day after that it was the birthday of my Mum, and she wanted to go to Munich with me. But better than being at home totally alone and thinking about my difficult long distance relationship.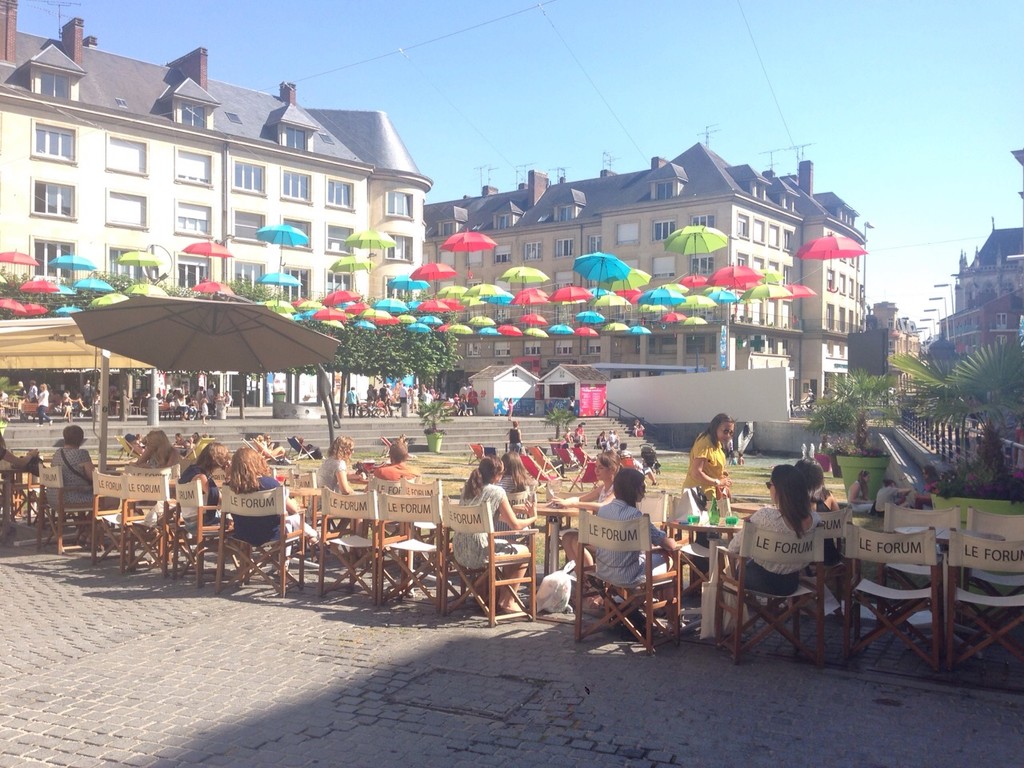 Finally there!
Finally it was almost 5pm and I received the most beautiful message of the day - my boyfriend told me that he had arrived and was waiting in front of the train station. I left the building and tried to find him what wasn't that easy because of all the people there. But I saw him, and it was very difficult not to start running in order to arrive faster next to him. He saw me a bit later, but he started to smile immediately and kissed me as hello. I don't know if I had ever been happier in my life - in that moment I could have hugged the whole world. We talked about his journey and what I had done during the whole day. As he didn't want to get into a car right after he had left one, so we crossed the street and walked around the city centre. As boring as the city had seemed to be before, as beautiful it was now. It was incredible how wonderful everything started to be when I was together with him. We had an ice cream, and it was very funny to observe him eating it - it was too warm outside and obviously he didn't eat it that often. We had so much fun sitting there next to the river, watching the people around us and I wished that time would stop right in that moment. But as always - it didn't. We continued our walk through Nuremberg, enjoyed the sunshine and talked about the Germans, Germany and a lot of other things. It was lovely to have him here, he was kind of a soulmate for me: we were having the same attitudes, laughing about the same things and could talk for hours. It would become the perfect weekend, even if it was only one day and two nights. I just hoped that he would enjoy it as much as I did.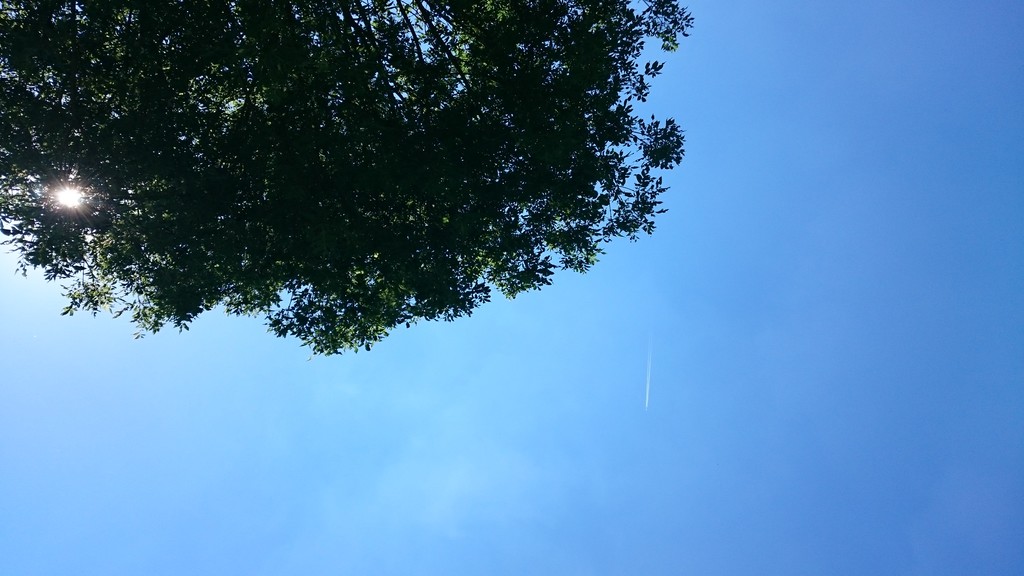 The first evening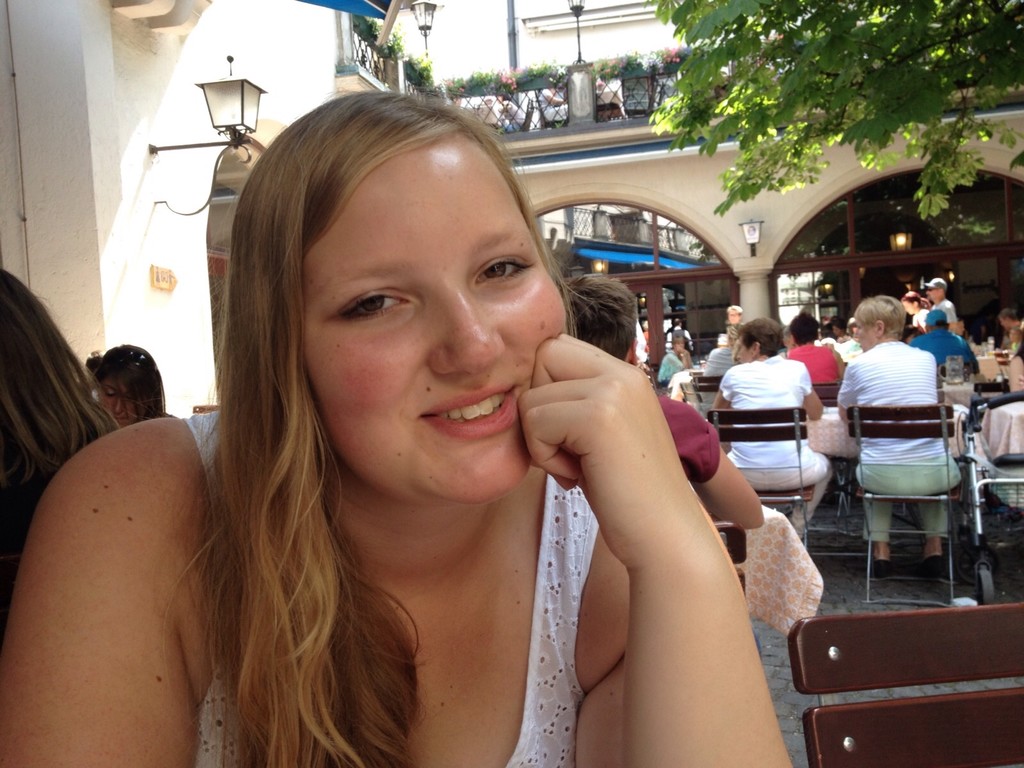 We continued our walk through the city and stopped at a small cute restaurant to have a beer - well, he had a beer because the German beer is the best, of course, and I just had a coke. We sat there for a while, made plans for the next day and talked about the city and the people passing by. I couldn't stop thinking about how happy I was to have him here in Germany, at my place and I was still afraid that I would wake up and recognize that it had just been a dream. When we were spending time together I was always sure that we could do that and that our relationship could really survive for a really long time. But then I realized that it could also be quite naive to believe that and started to protect myself by not thinking about the future and just enjoying the present. I didn't really know what to think and which attitude was the best, but I was sure that I would love that weekend. We paid and continued our tour - after a while I didn't even know where we were exactly. We went into some stores because he wanted to see the prices in Germany and walked and walked and walked. After a while we were tired and wanted to return to the train station and my car, but I didn't know the way. My boyfriend thought he knew the way (of course), but after a while we realized that we wouldn't arrive like that. I activated the GPS on my mobile phone and we found the way back to the train station. It took us almost half an hour, we had really walked a lot!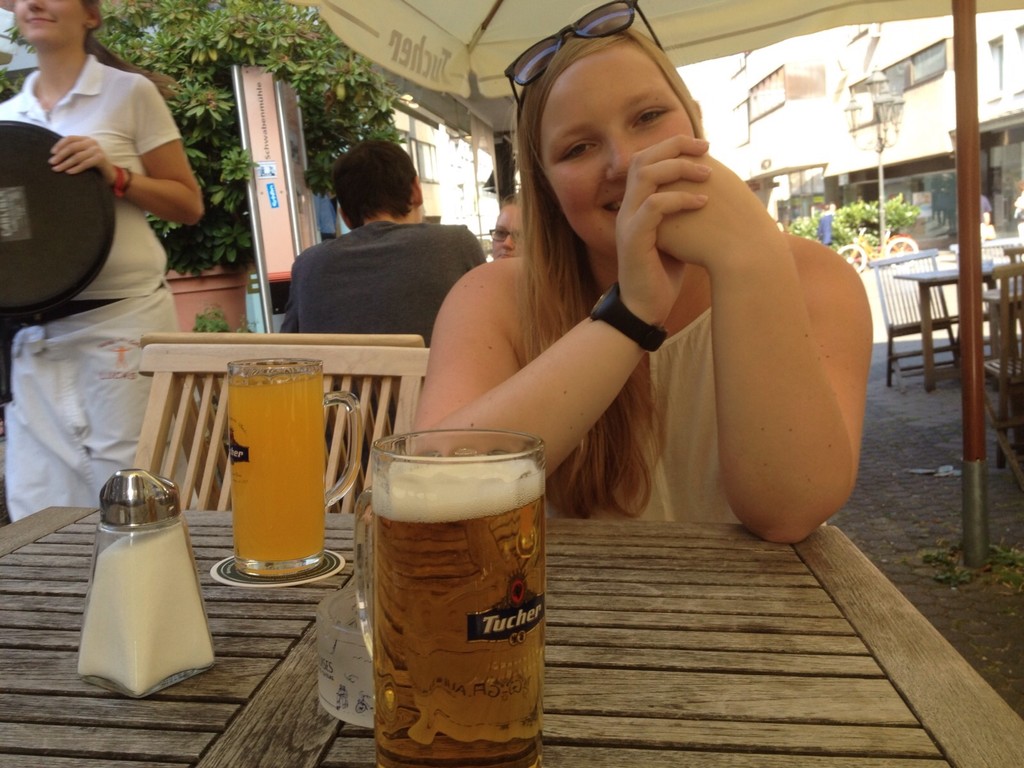 We decided to return to Ratisbon first, and go to a restaurant in the city centre there, because I didn't know something good in Nuremberg. It took us about one hour to return (the way from the train station to the highway was a bit complicated) and we went directly to the city centre. I was happy to have the possibility to show him my new hometown, and even if it was already dark, he seemed to like it. We went to my favourite Italian restaurant that was situated right in the city centre, so we had to walk a bit. Even if he was tired because of the journey and everything we laughed a lot and I tried to tell him the most important facts about the city and its history in French - something that wasn't easy at all, who knows vocabulary like that? He laughed a lot about me, because I used the wrong words or started to pantomime words I didn't know and I knew that it was exactly that what I had missed the last weeks. We had an amazing pizza in my favorite restaurant and he was convinced, too. Afterwards, I showed him around a bit more in the city, we went to the river and the large cathedral that was beautiful at night and I could see that he liked it. But after a while we were both incredibly tired, so we went back to the car and I could show him my home finally. I was looking forward to falling asleep next to him and waking up next to him the next day - something I had been dreaming of the whole time since my departure from France. We talked a bit about the next day, watched some German TV (the only thing he was doing was laughing about the strange German language) and fell asleep soon. I had never slept that great in my bed before - it was like magic...
---
Photo gallery
---
---
Content available in other languages
Want to have your own Erasmus blog?
If you are experiencing living abroad, you're an avid traveller or want to promote the city where you live... create your own blog and share your adventures!
I want to create my Erasmus blog! →