The ultimate guide to Florence
In the last few years, I've visited a huge number of cities across Italy. Each has been delightful in its own way, but none has ever quite measured up to my ultimate favourite: Florence. I first visited this place in 2014 with my mother, and a few weeks ago, I was lucky enough to go back again with my boyfriend. I was worried that, as quite often happens, the city would lose its magic the second time round, but if anything, I fell even more with the place: its stunning architecture, its beautiful public gardens, and its fantastic food scene. Today, I'm going to be running through everything you need to know if you're planning a trip to Florence any time soon. Grab a snack – it's going to be a long one!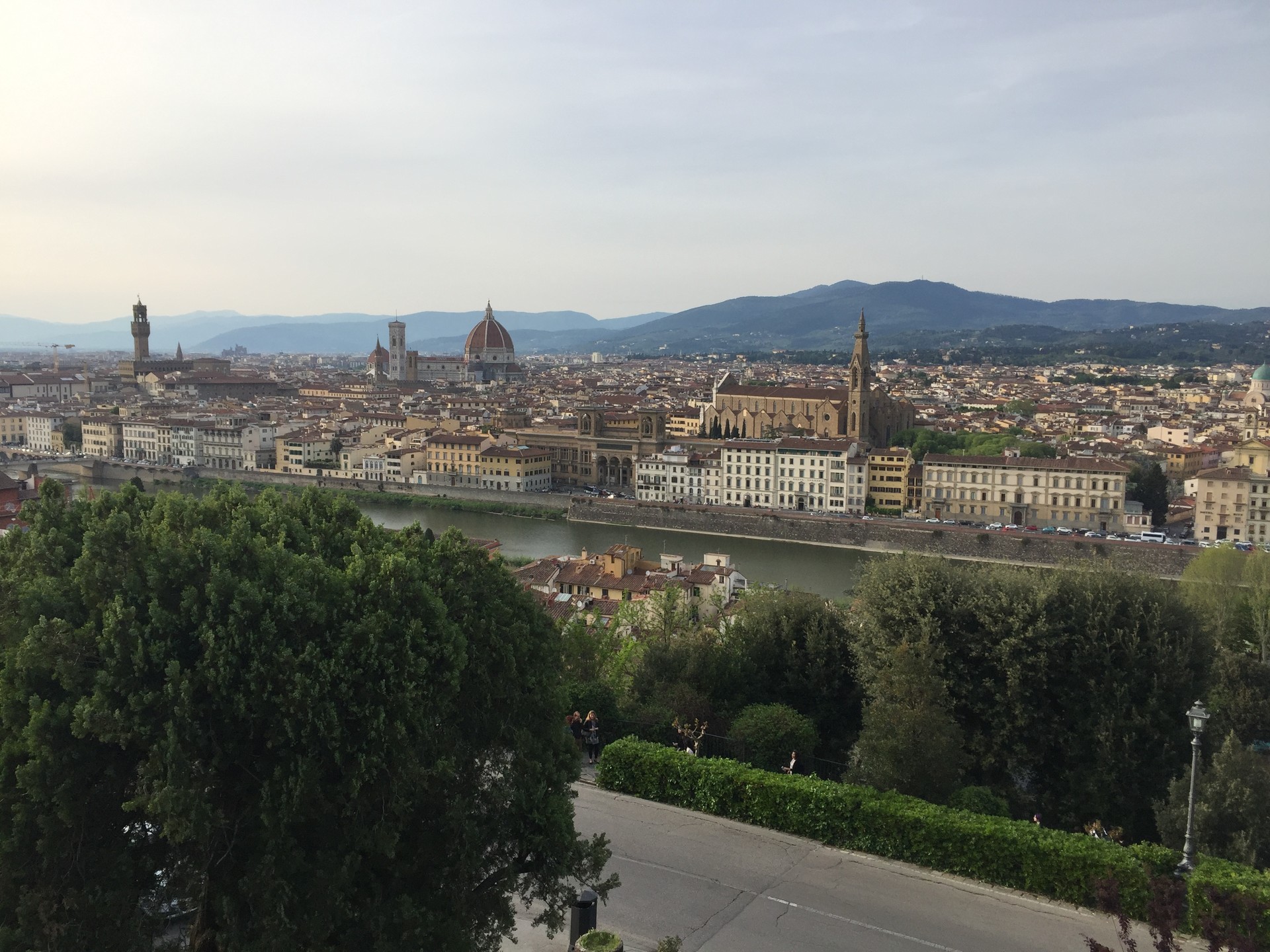 When to go
Any time from late autumn to early spring is best, according to a Florentine taxi driver we asked. I first visited the city in October, and it definitely did seem relatively quiet. From the best time of year to the worst: my boyfriend and I foolishly booked a trip during the Easter weekend. Not only did this mean that there were masses of other tourists about, but also half the sights were closed!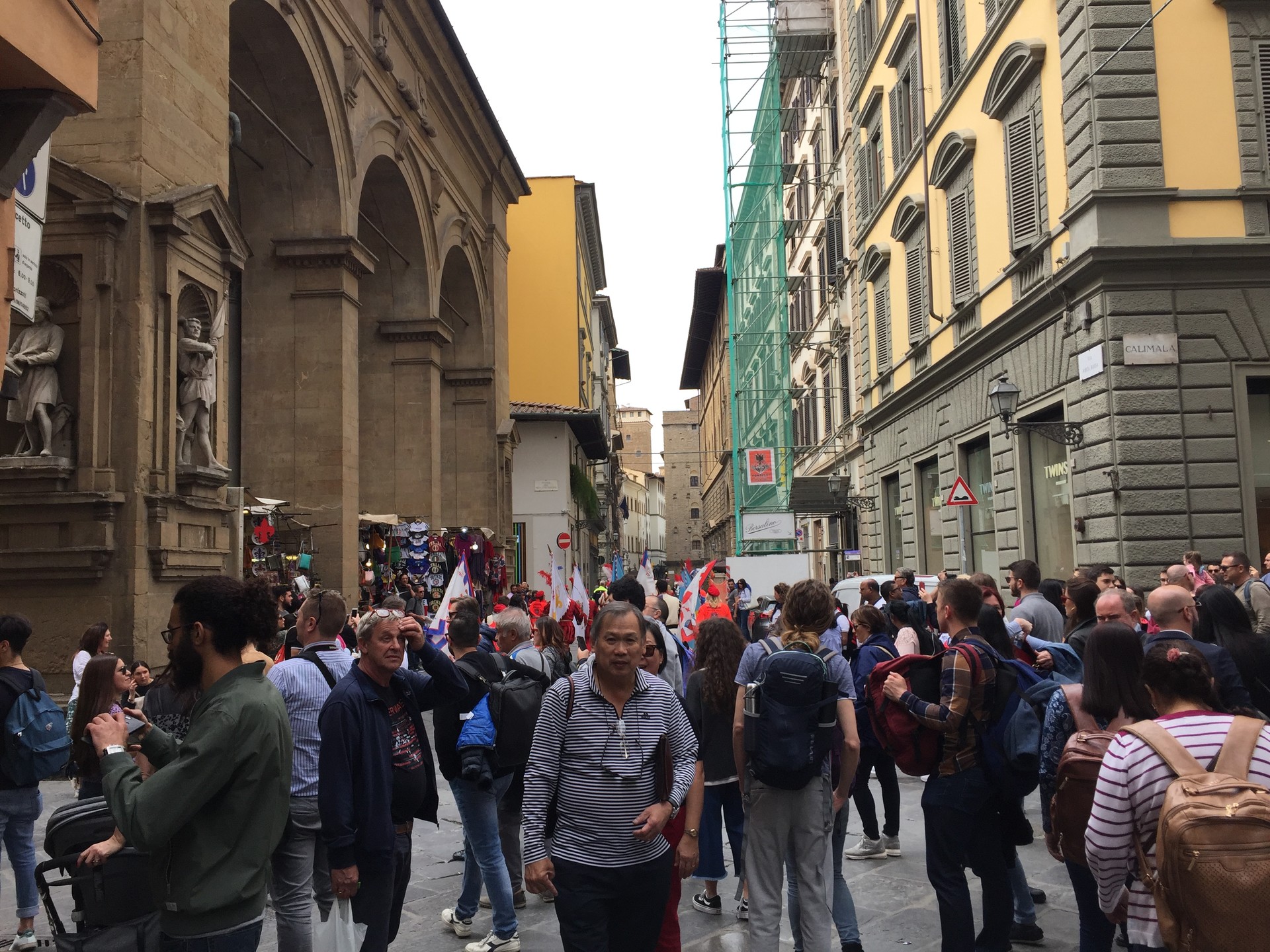 Where to stay
When you're picking accommodation in Florence, I'd recommend going as close to the centre as your budget will allow. My mother and I stayed in a lovely hotel on Via Camillo Cavour, and loved being within five minutes' walking distance of all the sights. My boyfriend and I, on the other hand, arranged our trip rather last minute, so had to stay somewhere a bit further out. Luckily, we were close to bus and tram stops, and the walk into the centre only took about twenty-five minutes.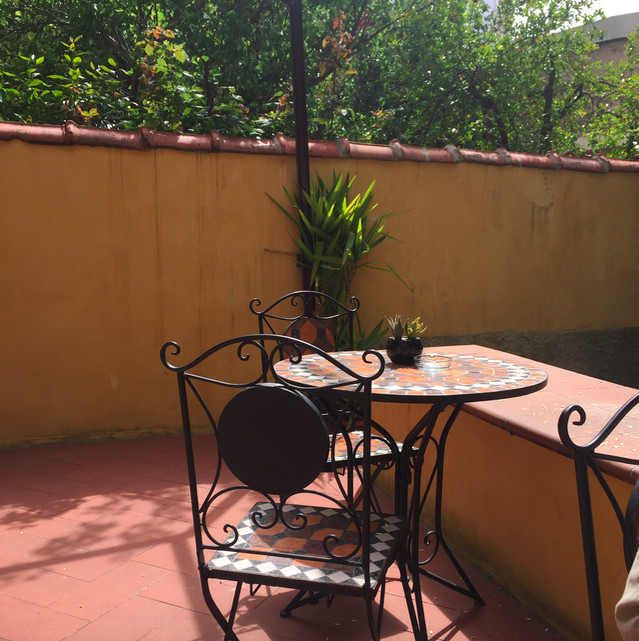 What to do
Visit the Duomo
Florence's Duomo is one of the most extraordinary cathedrals – and buildings, full stop – that I've ever laid my eyes on! The façade of this Gothic style structure is covered in beautiful red, white, and green patterns, and this, coupled with its frescoes and rose windows, makes for the most remarkable sight.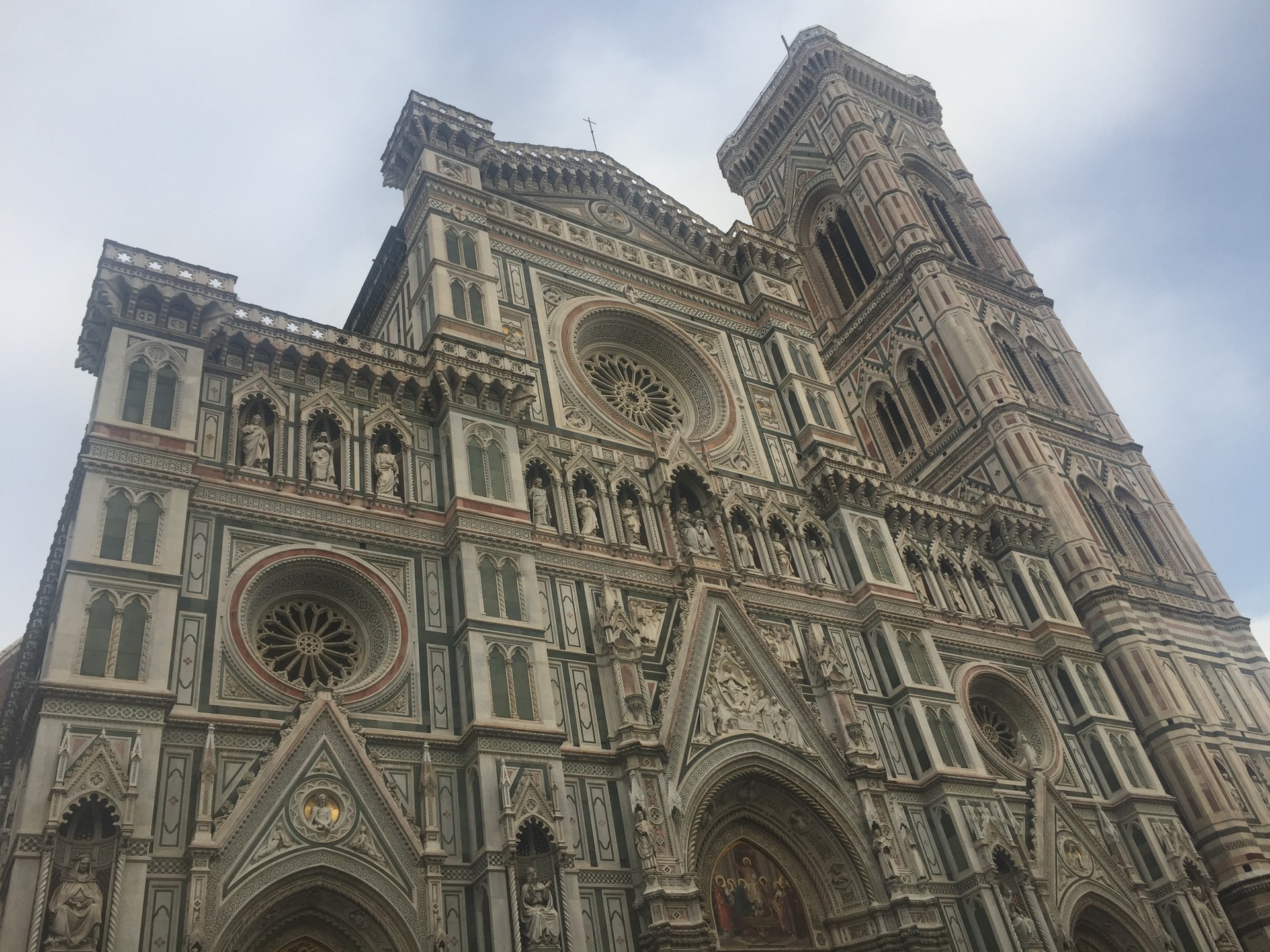 If you're prepared to splurge a little, I'd highly recommend climbing to the top of this house of worship. You'll get a close-up peek at Brunelleschi's amazing dome ceiling as you ascend, and once you're at the top, you'll be able to enjoy fantastic views over the surrounding area.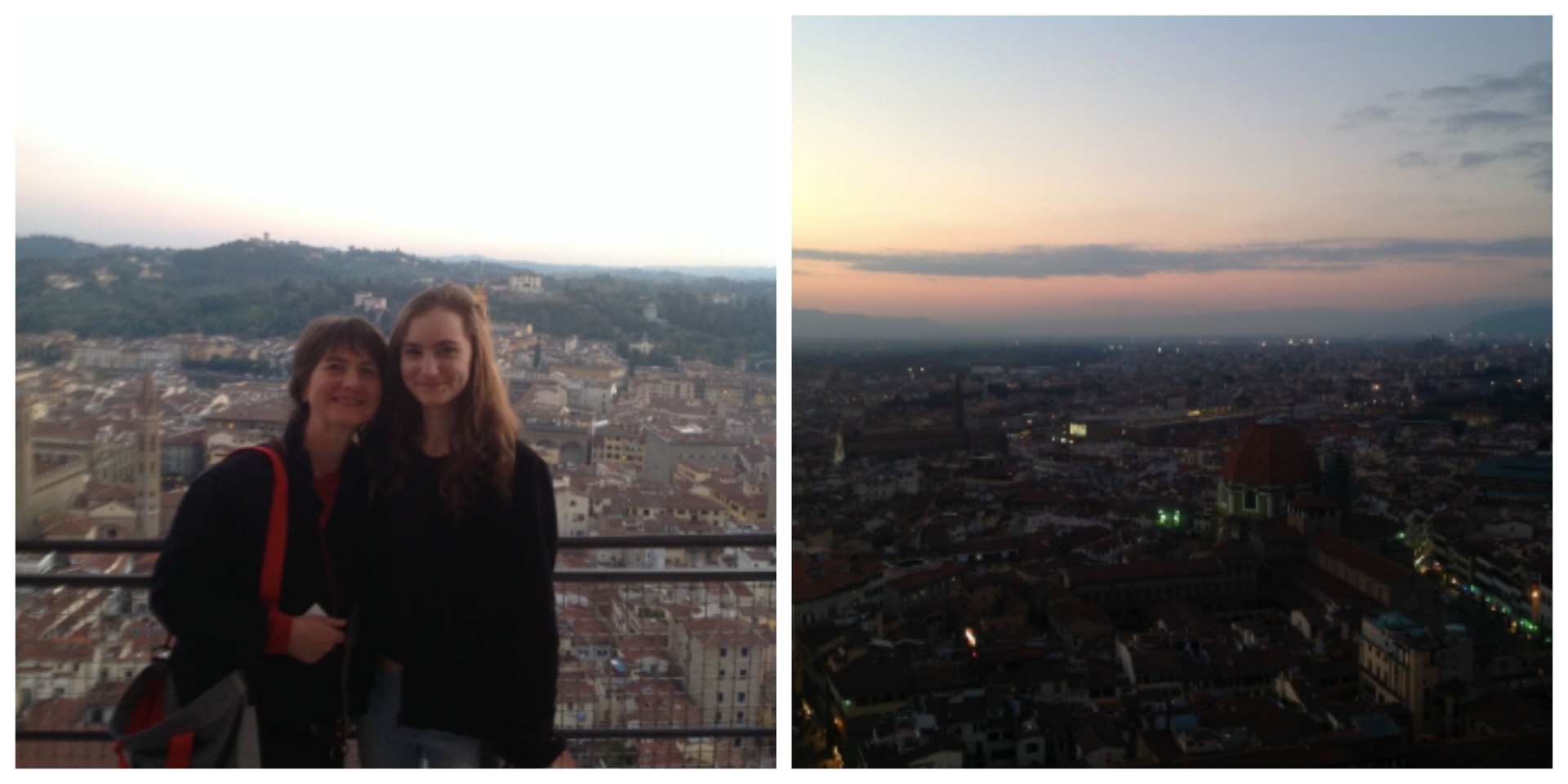 While you're at it, make sure also to visit Giotto's Bell Tower and the Baptistery of St. John. The ceiling of the second is truly incredible.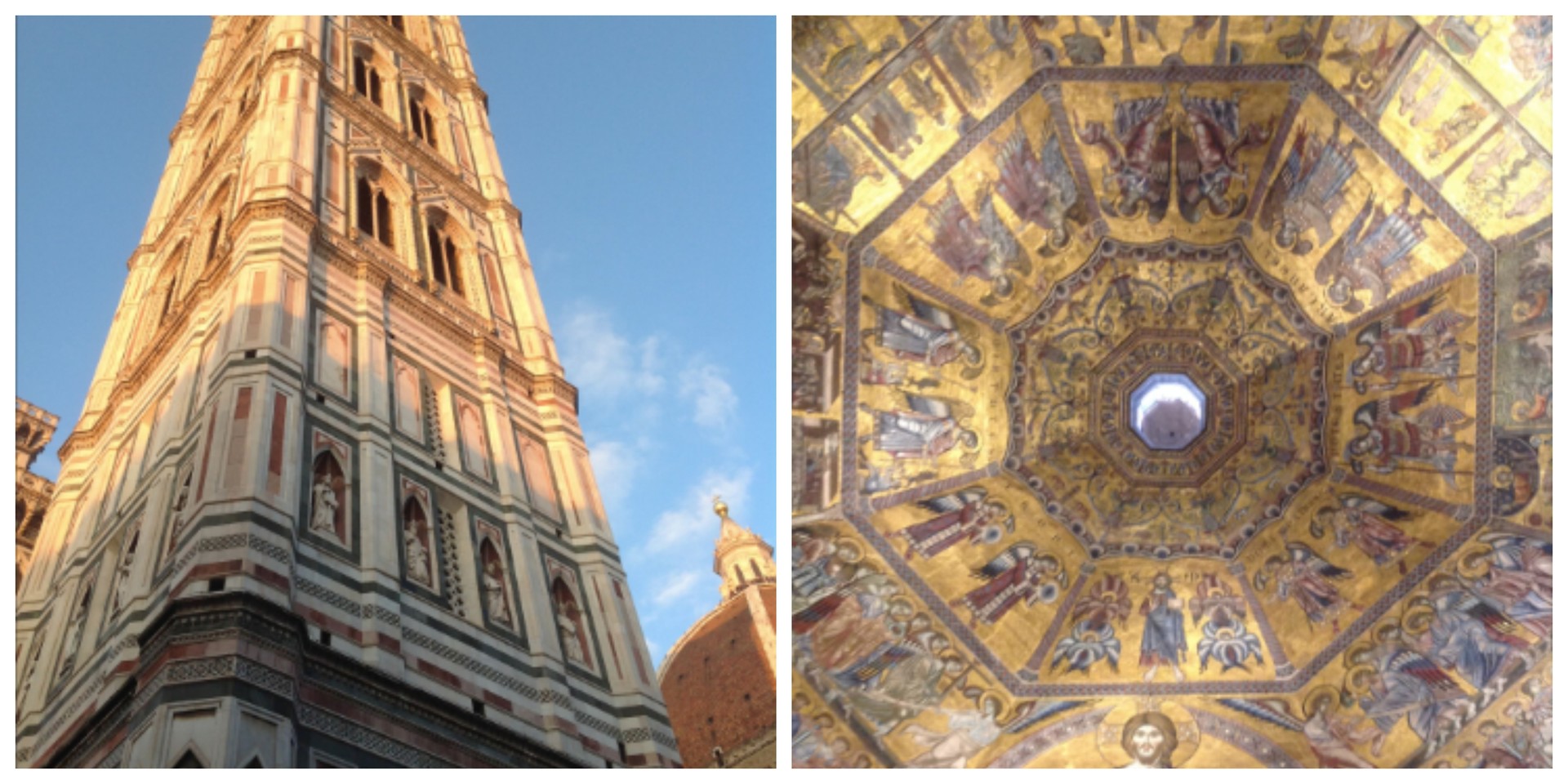 See some of Florence's other churches
The Duomo certainly isn't the only religious building in Florence worth visiting! Make sure also to pop into the Basilica of Santa Maria Novella, with its beautiful cloisters and impressive Tornabuoni Chapel, and the Basilica of Santa Croce, with its incredible Giotto frescoes, gorgeous Arnolfo's cloister and stunning main altar.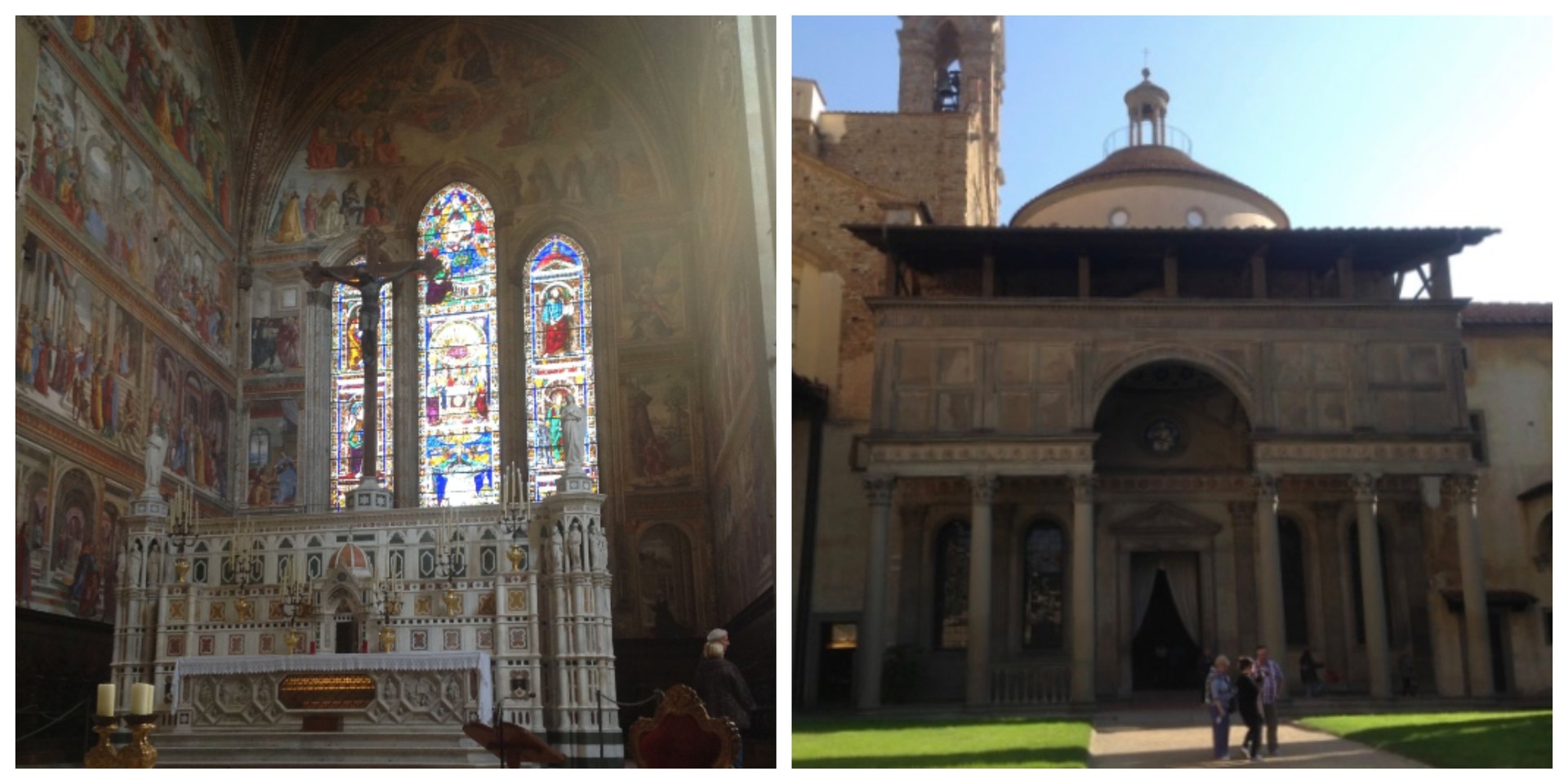 See some art
You cannot go to Florence without seeing some art! The obvious places to go if you want to see some absolute masterpieces are the Uffizi and Accademia Galleries. The first is home to world-famous works, including two by Botticelli: The Birth of Venus and Primavera. You'll be able to spot these immediately, thanks to the huge crowds that surround them 24/7. The Accademia Gallery, on the other hand, is best-known for its possession of Michelangelo's David, an extraordinary five-metre-tall statue. Queues for both these places can get extremely long, so make sure to book tickets in advance for fast-track entry.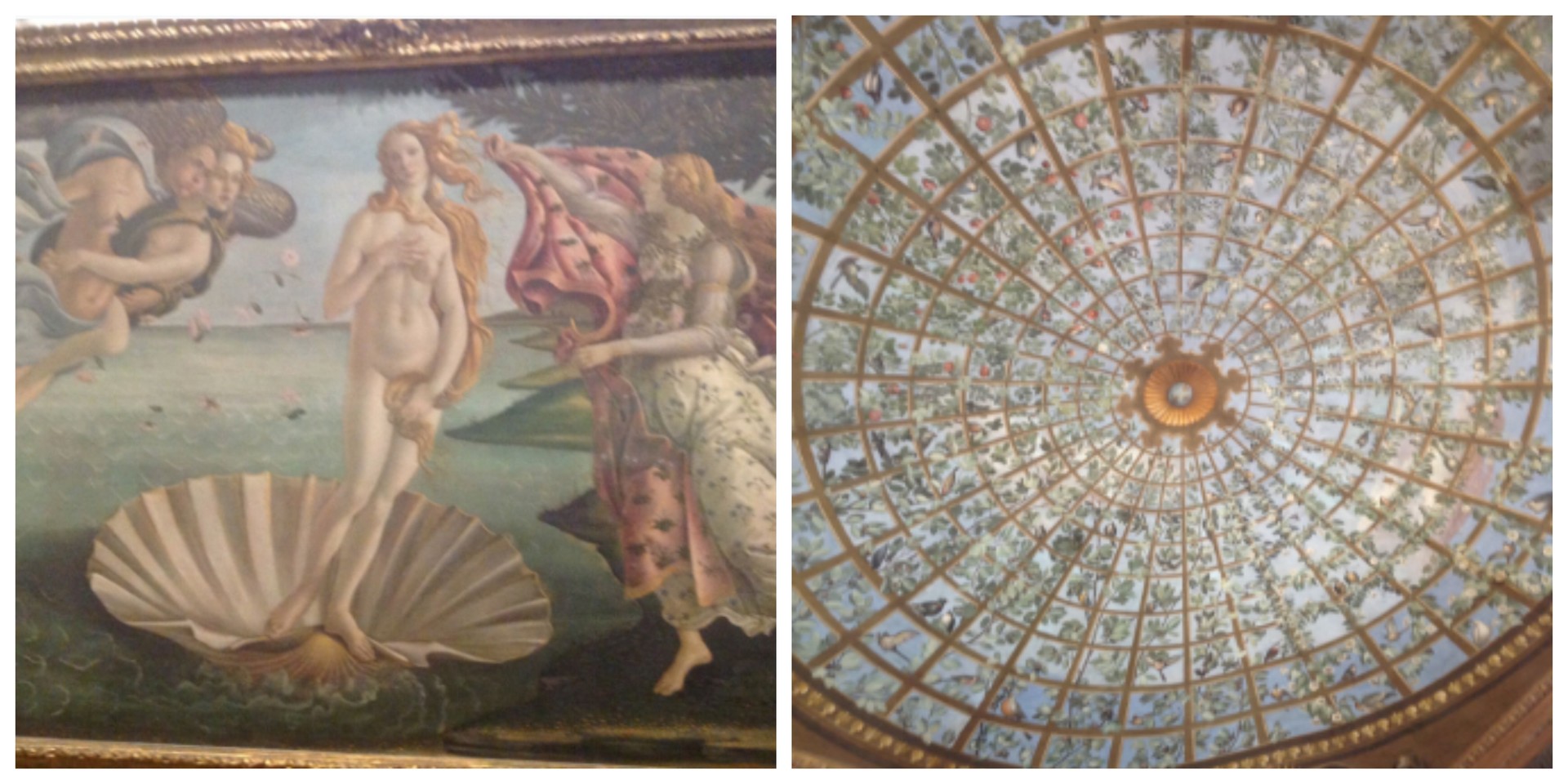 Don't fancy waiting around? You can see a replica of the David statue in the Piazza della Signoria, as well as the Loggia dei Lanzi, an open-air sculpture gallery! Alternatively, head to the fantastic – but still relatively unknown – Museum of San Marco, where you can see the incredible frescoes of fifteenth-century monk, Fra Angelico. The most famous work on site is his The Annuncation. Look it up on Google Images: you may well recognise it!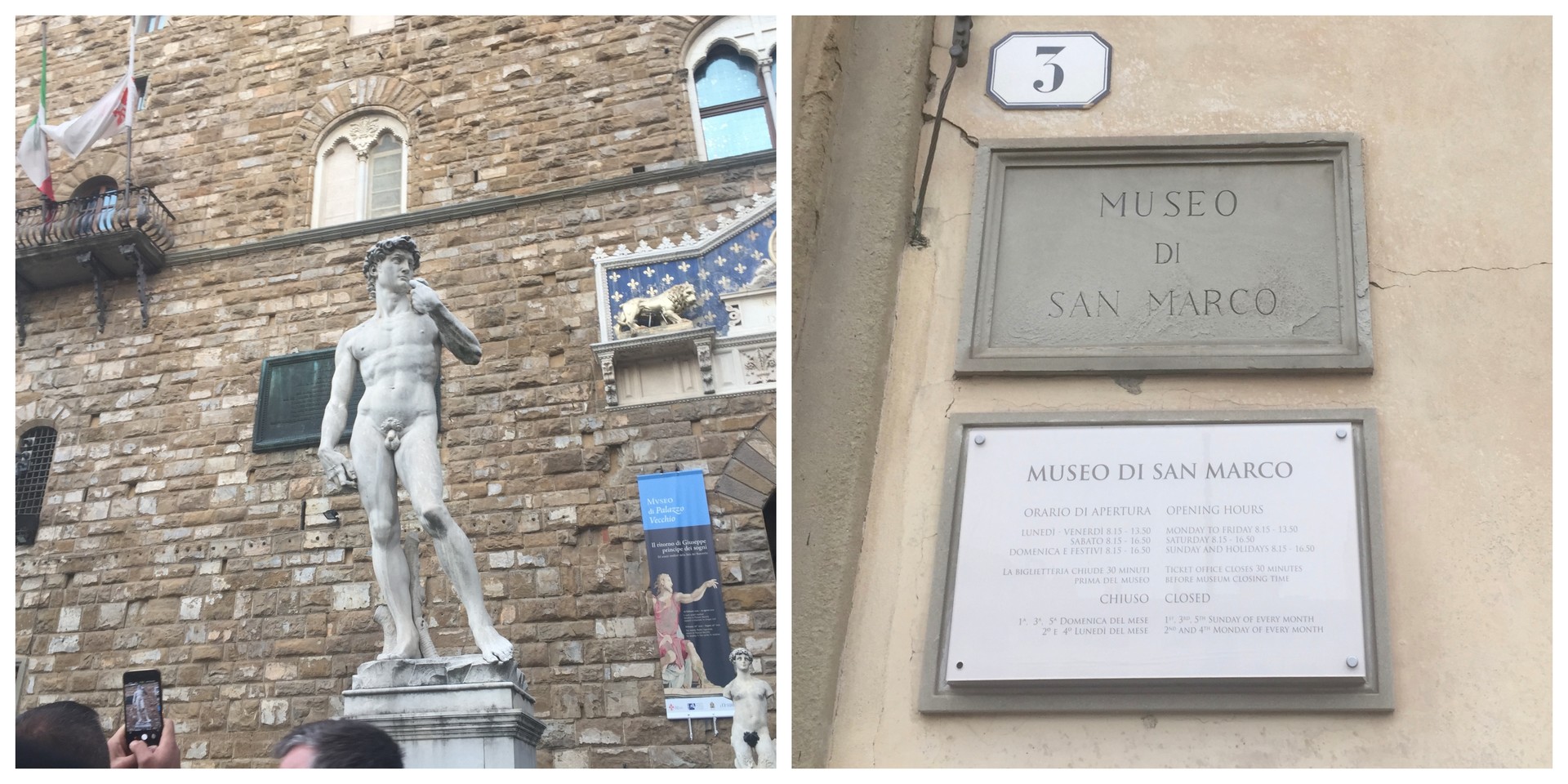 Cross the Ponte Vecchio
The Ponte Vecchio has got to be one of the most iconic monuments in Florence. This medieval bridge has shops built all along it, and – although always pretty crowded – is lovely to walk along. Cross to the other side of the river and check out the Oltrarno part of town, which is full of little art studios, clothing boutiques, and antique shops!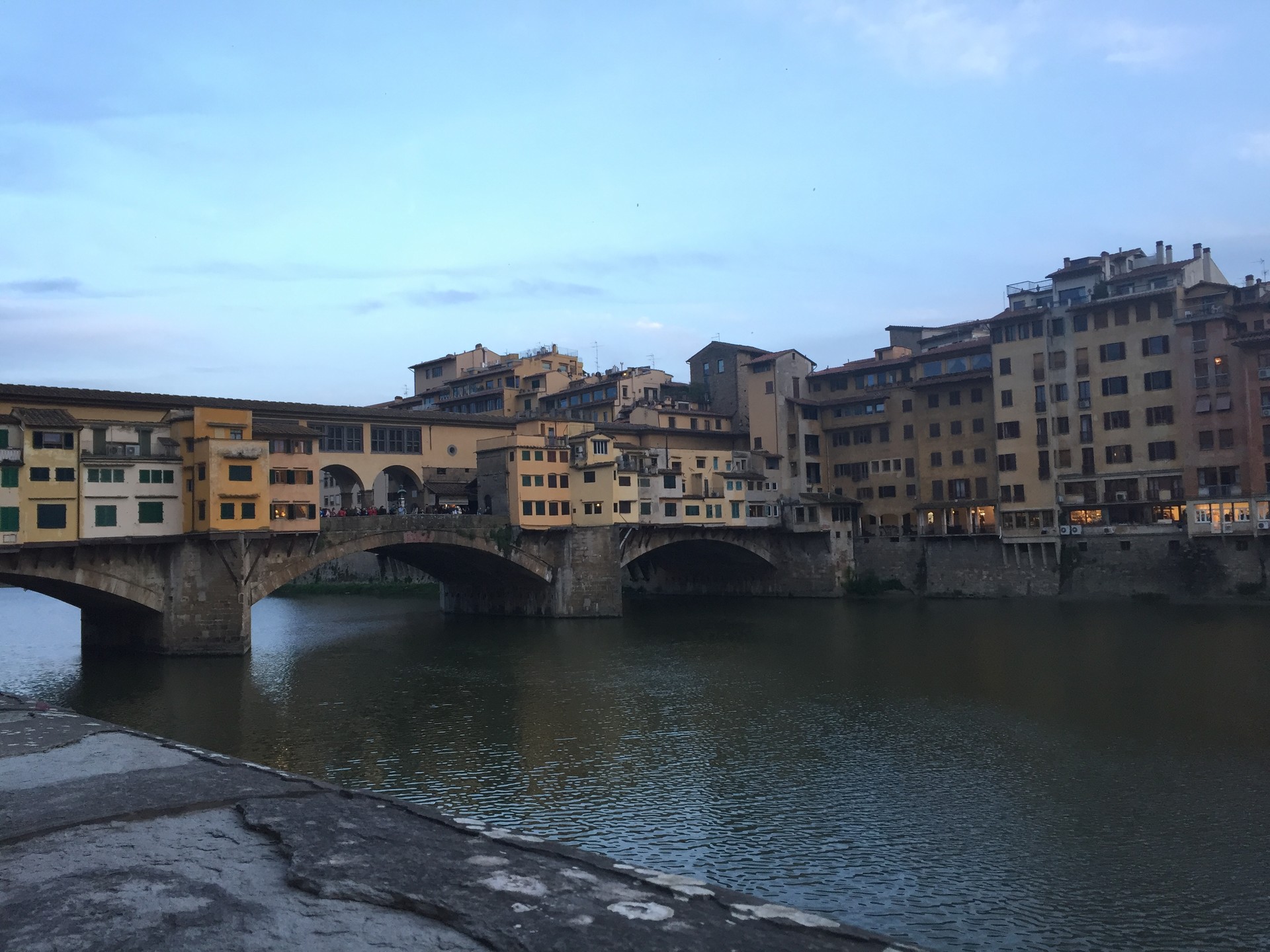 Visit Florence's town hall
The Palazzo Vecchio, Florence's town hall, is an extraordinary building: a bit like a castle in appearance and unmissable when you enter the Piazza della Signoria. Head just inside the entrance to see its medieval courtyard, which is full of beautiful frescoes and intricately carved columns. If you have time, pay a visit to the institution's museum: here, you'll be able to see some gorgeous chambers, and climb the palace's tower.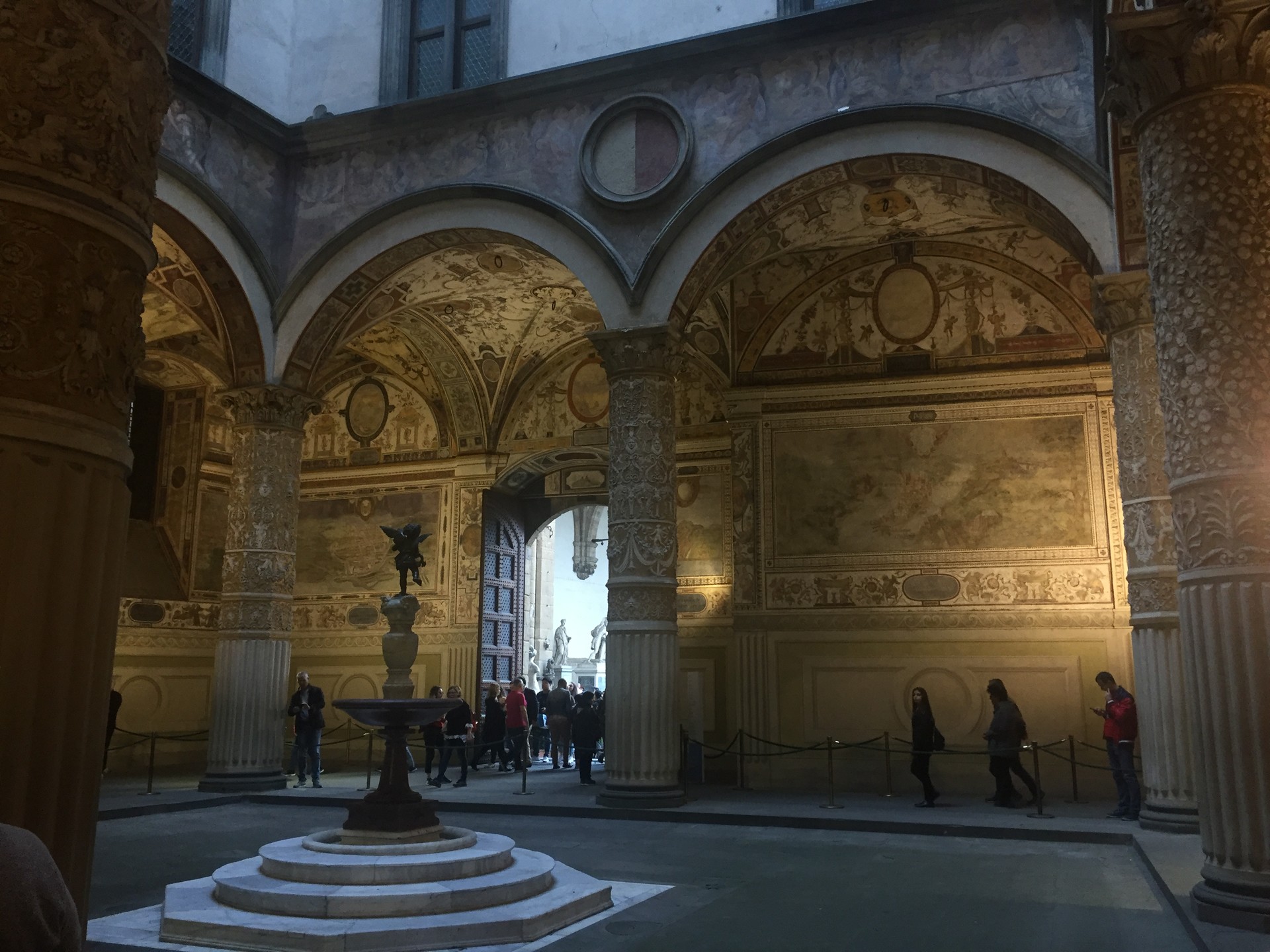 Visit Florence's gardens
One of the highlights of my recent trip to Florence was my visit to its two most famous gardens: the Giardini di Boboli and the Giardino Bardini. One ticket granted access to both green spaces, as well as free entry to the Porcelain Museum, located in the former park. I got mine very cheaply, because I am an EU citizen aged between 18 and 25.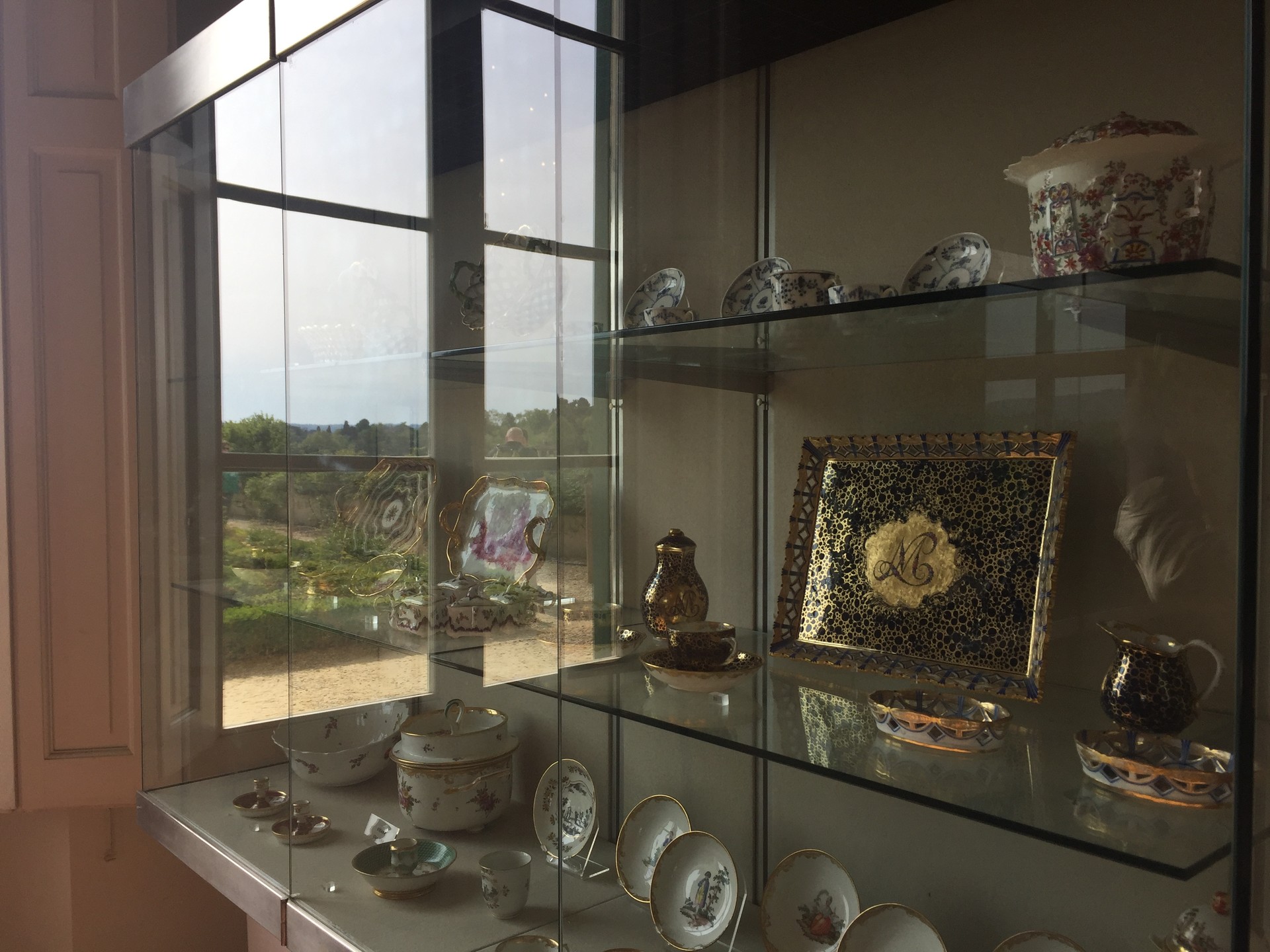 The Boboli Gardens are full of peaceful fountains, grassy lawns, and little secret passageways. If you get a chance to go, make sure to exit through the impressive courtyard of the Rennaissance Palazzo Pitti.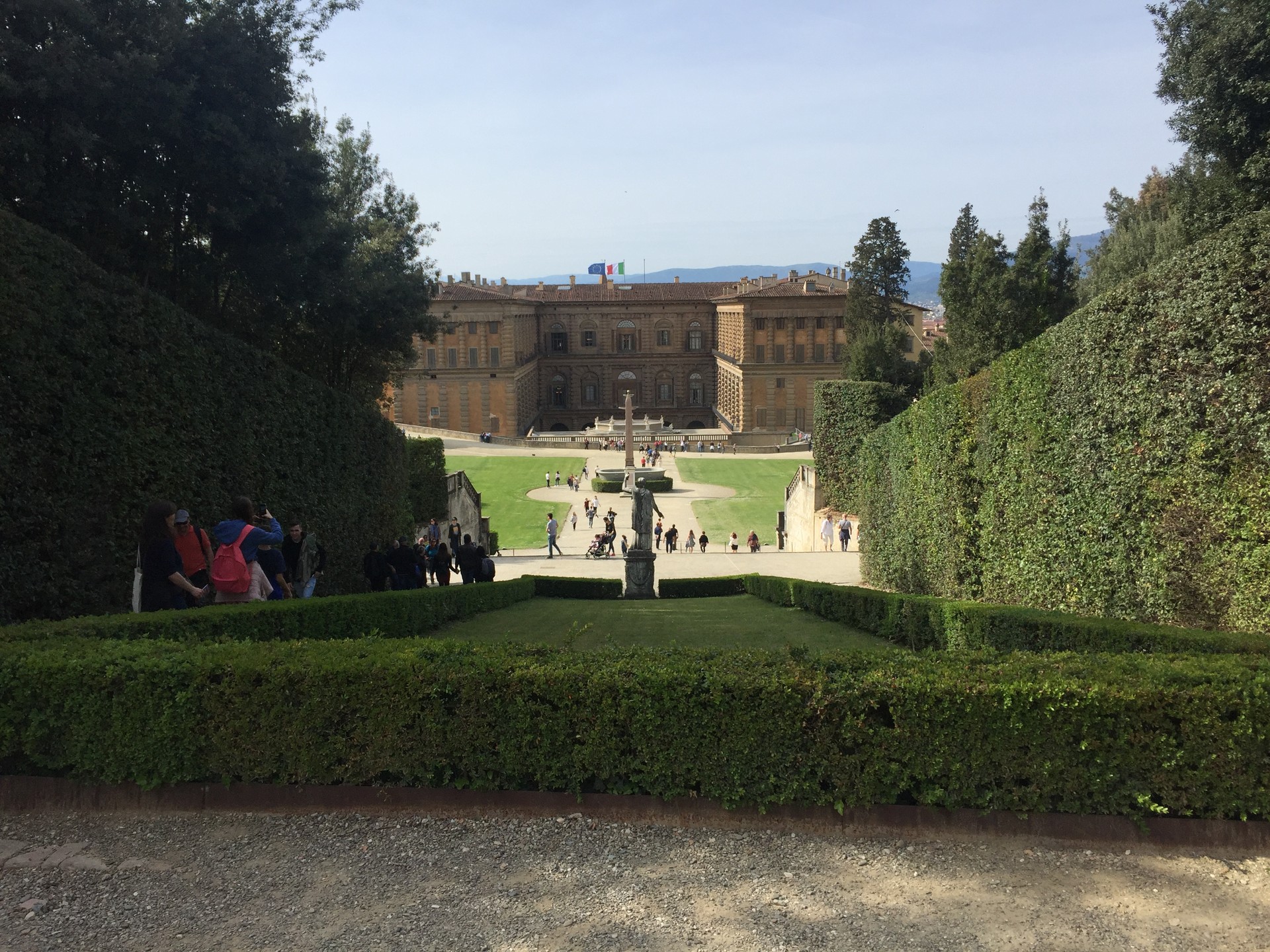 The Giardino Bardini was quite a lot smaller, but no less impressive. In fact, if anything, this park was my favourite of the two, because of its beautiful wisteria tunnel and numerous observation points.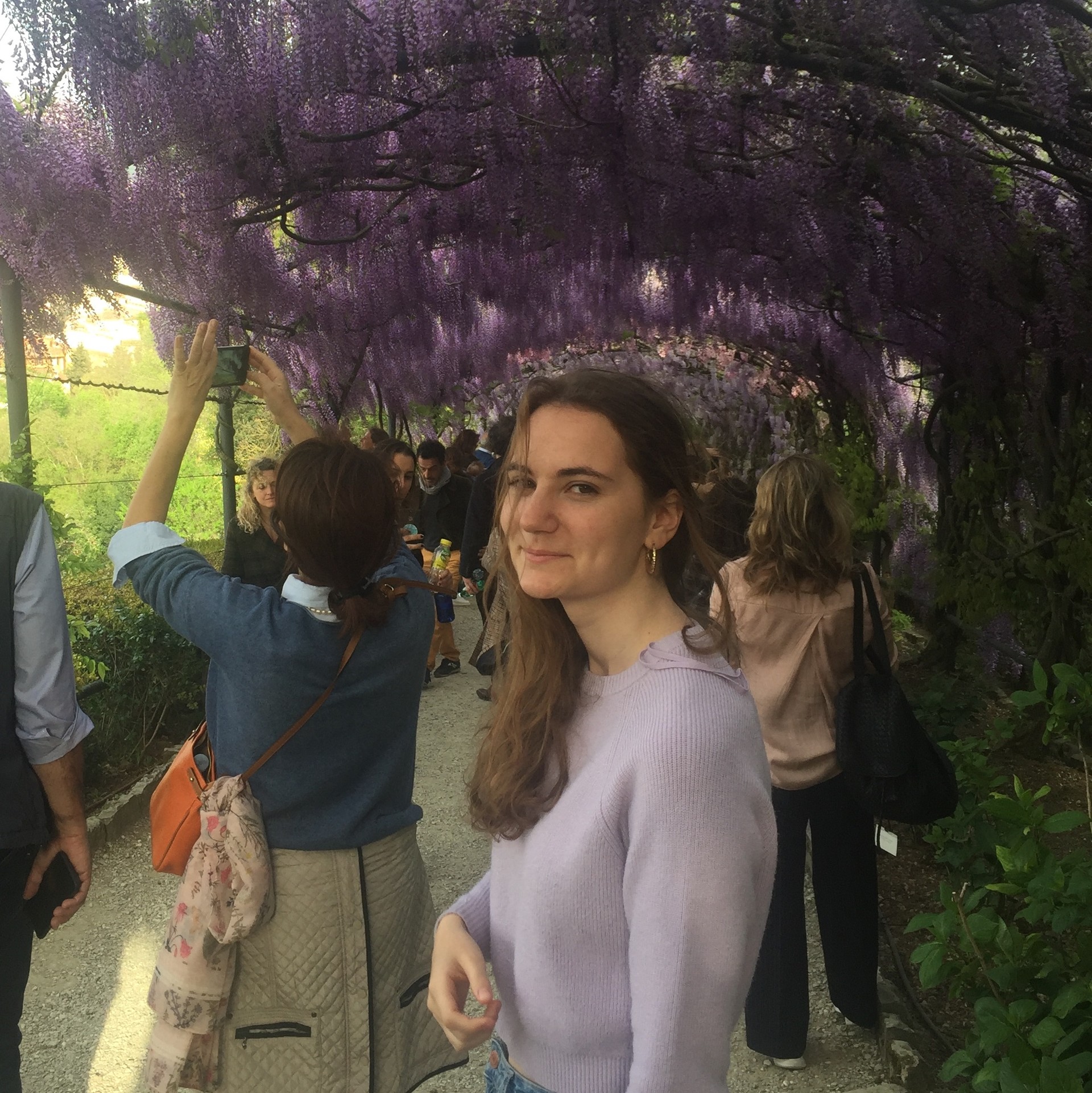 See the city from above
I've already named quite a few places which offer great views over Florence, but there are just a couple more that I cannot omit to mention. The first of these is the Piazza Michelangelo, a square built most of the way up a hill. It's a bit of a trek to get there, and once you've arrived, it's not always easy to find a free space, but my goodness is it still worth a trip!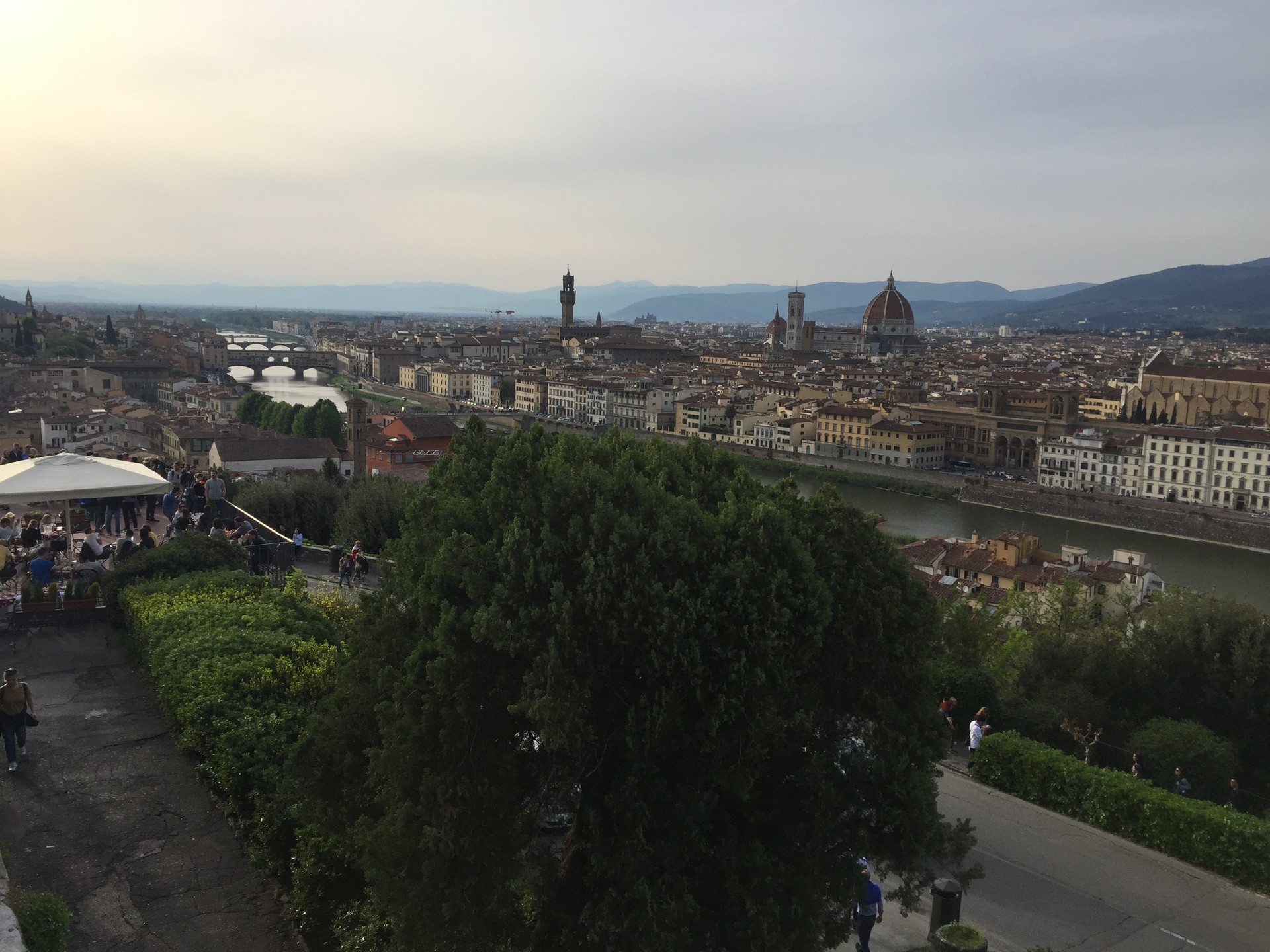 And, if you're prepared to climb a little further, the best panaromic views in the whole of Florence are those that can be enjoyed from the stunning San Miniato al Monte basilica. Aim to arrive a little before sunset, and pop your head round the door of this gorgeous church, before heading back outside to admire the evening sky as it envelops all the buildings below. I'd also recommend a quick trip into the gift shop, where you can find a whole of cosmetics and edible treats made on site.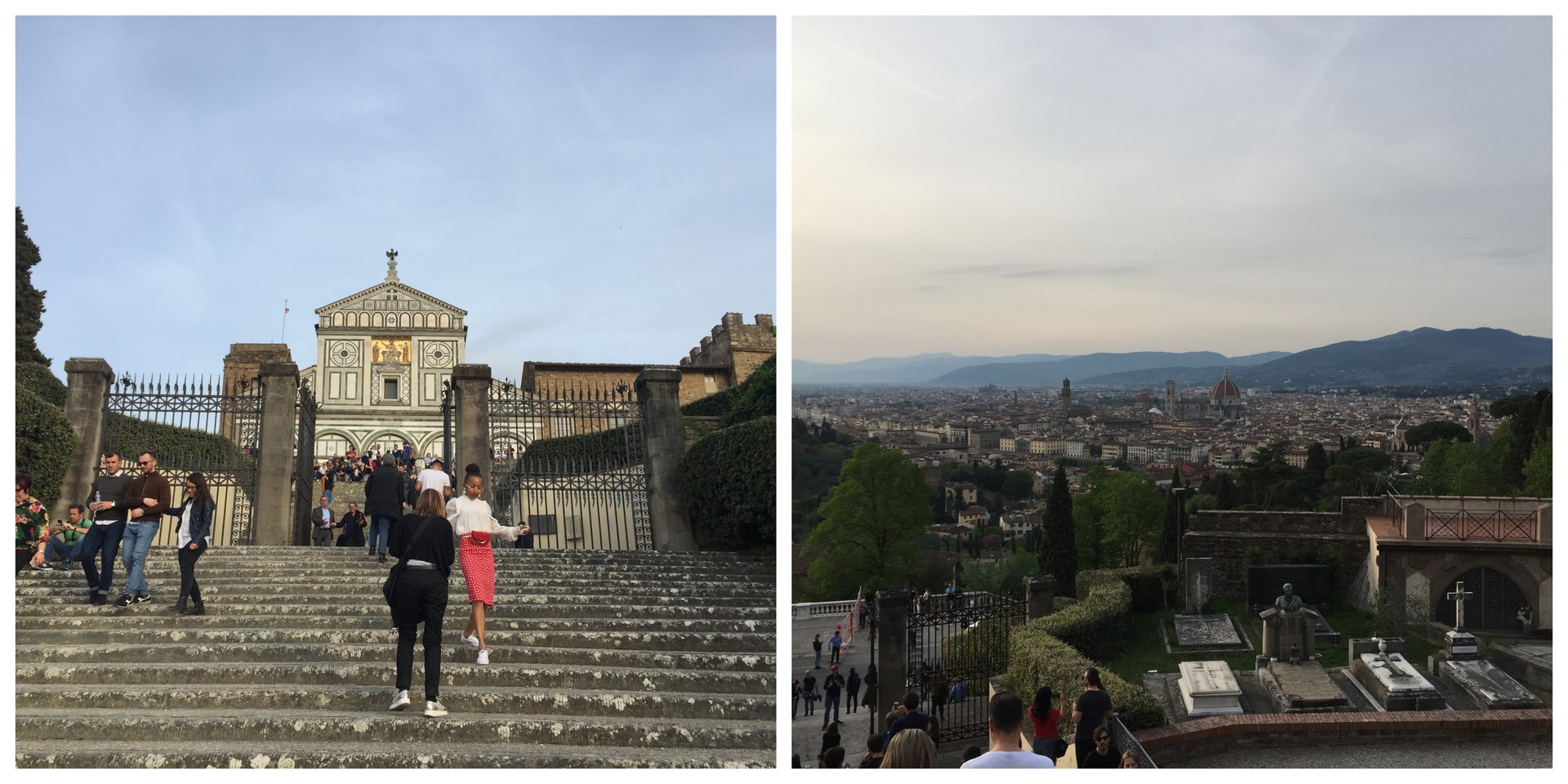 See Dante's house
If, like me, you're an Italian literature buff, you've got to pay a visit to the former house of the medieval poet, Dante Alighieri. The building has since been turned into a museum dedicated to the author (I didn't go inside, because it didn't have very good reviews), but is worth seeing even just from the outside. Make sure also to check out the nearby Santa Margherita de' Cerchi church, where Dante is said to have met the love of his life, Beatrice.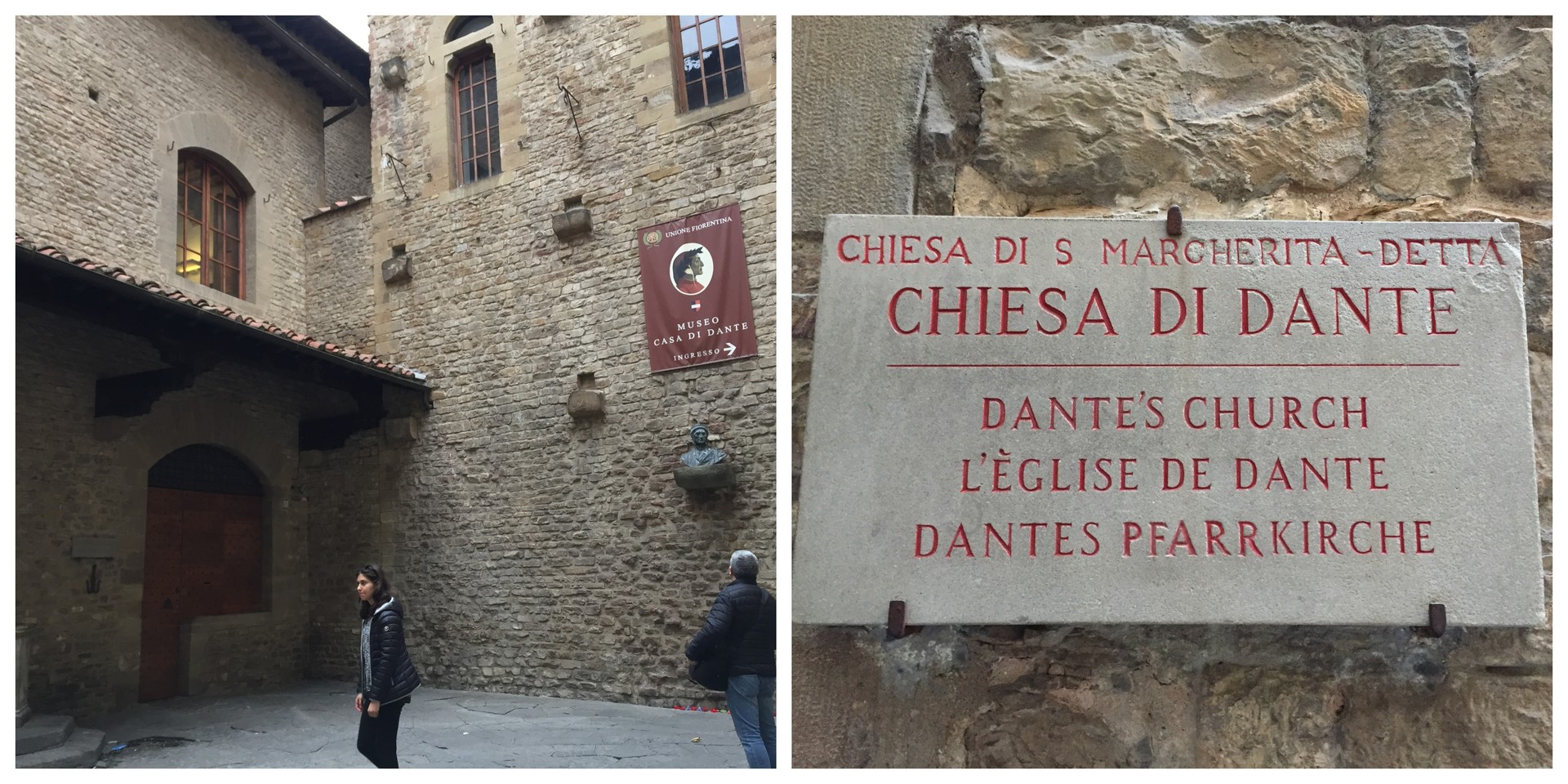 Visit the Santa Maria Novella Pharmacy
One of the places in Florence that I was most keen to go back to – after going there on my first trip – was the incredible Farmaceutica di Santa Maria Novella, one of the oldest and most opulent pharmacies in the world. It's worth popping your head in, even if you're not planning on making any purchases, just to see this shop's splendid interior, with its chandeliers and frescoes.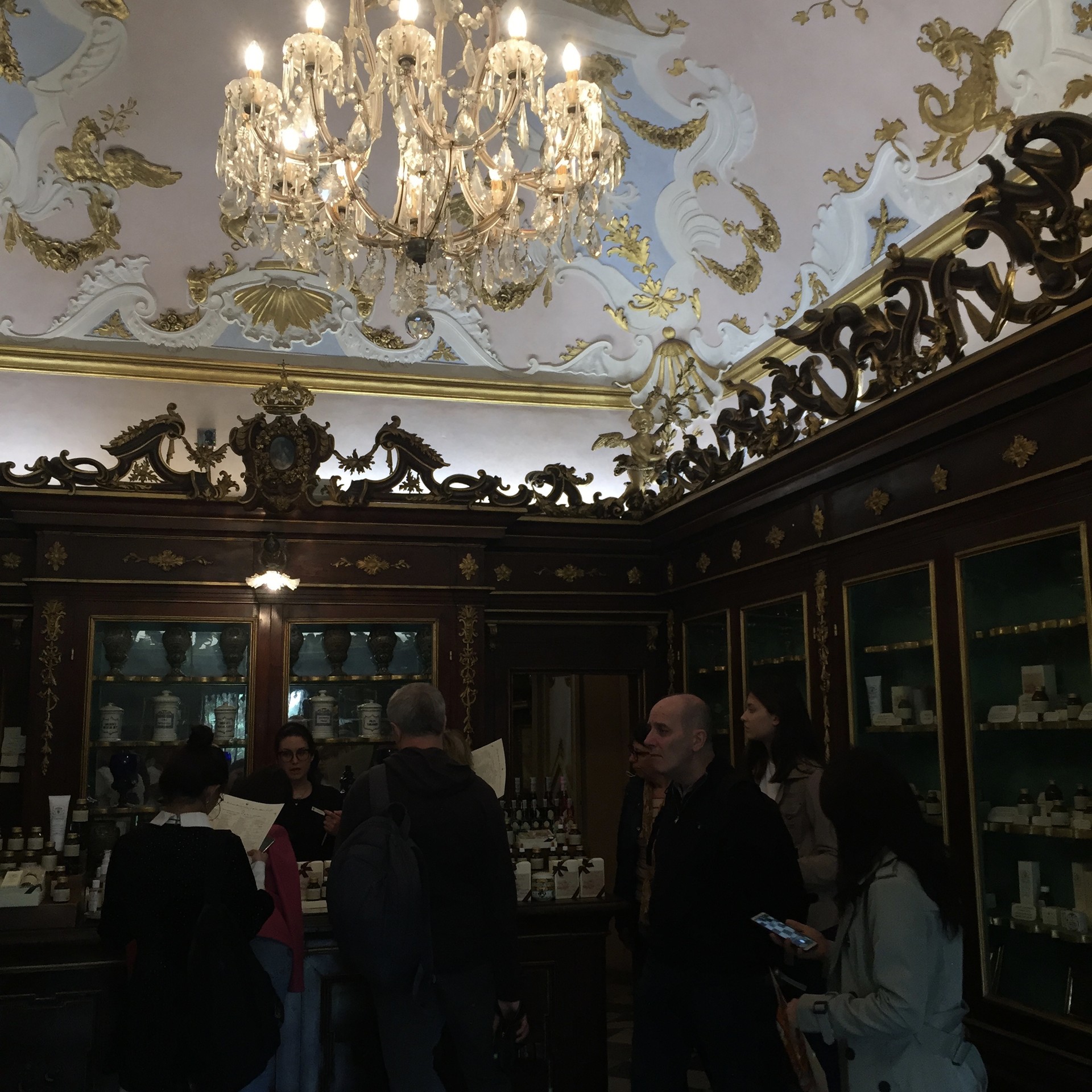 If you are willing to splash out a little, here you'll find medicine cabinets filled with mysterious dietary supplements (each with a label explaining its use), as well as soaps, perfumes, and candles of every scent. And, if you want to treat your pets back home, this store also sells a couple of products for cats and dogs!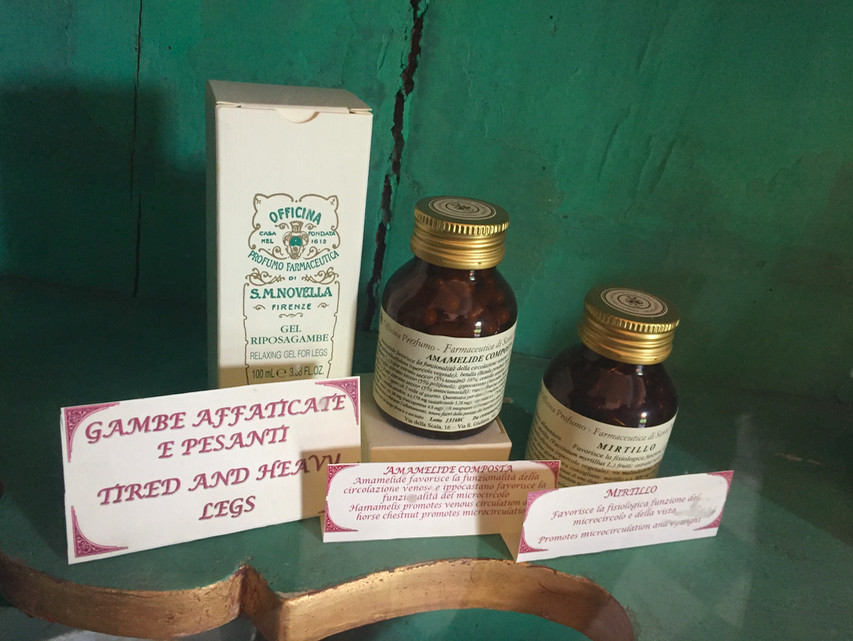 Where to eat
Trattoria Zà Zà
The best restaurant my boyfriend and I tried in Florence was Trattoria Zà Zà, a fairly central place with an impressively long menu. My boyfriend went for a traditional Florentine beef dish, while I had my favourite meal of all time: spaghetti alla carbonara, in this case covered in exquisite truffle oil. We enjoyed our dinner on the terrace outside, and were more impressed by the service here.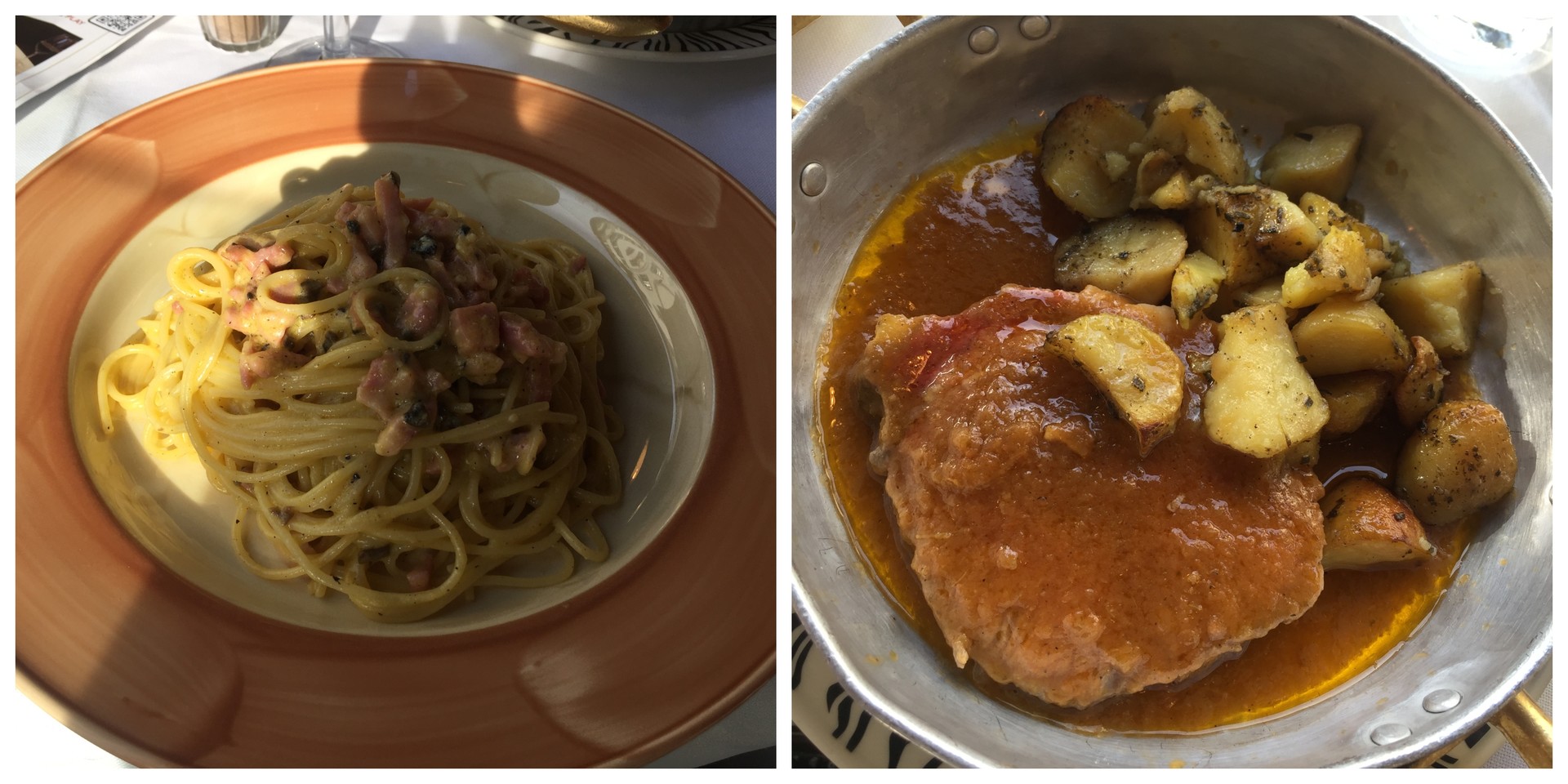 Antica Porchetteria Granieri 1916
Another great place we tried was the Antica Porchetteria Granieri 1916, a little hole in the wall just off the Piazza della Signoria, which sold a range of pulled pork sandwiches. I'm not usually a fan of this sort of thing, so I didn't order one, myself, but after trying some of my boyfriend's, I really regretted this decision! Not only was the meat full of flavour; it was also wonderfully moist and melt-in-the-mouth.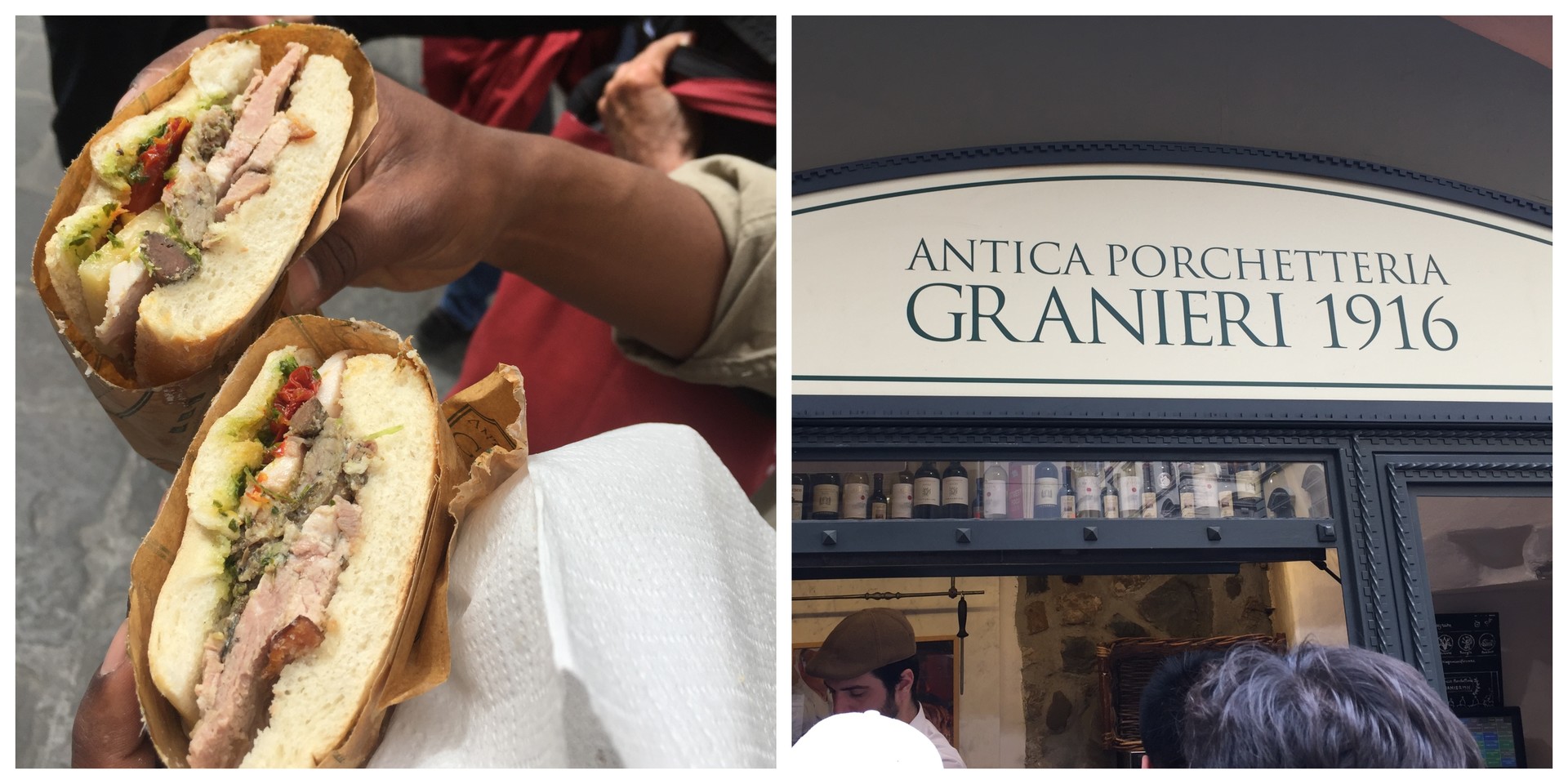 Calistro
While making our way back to the centre of town after a trip up to the San Miniato al Monte basilica, my boyfriend and I stumbled across Calistro. We were rather peckish, so decided to stop and have a quick snack there. The people behind the bar told us we had to try their speciality dish – tortelli alla lastra – and this was certainly good advice. I'm not exactly sure how I'd describe what we ate, but it had the texture of pita bread, and the taste of shepherd's pie: delicious, and just what we needed to curb our hunger!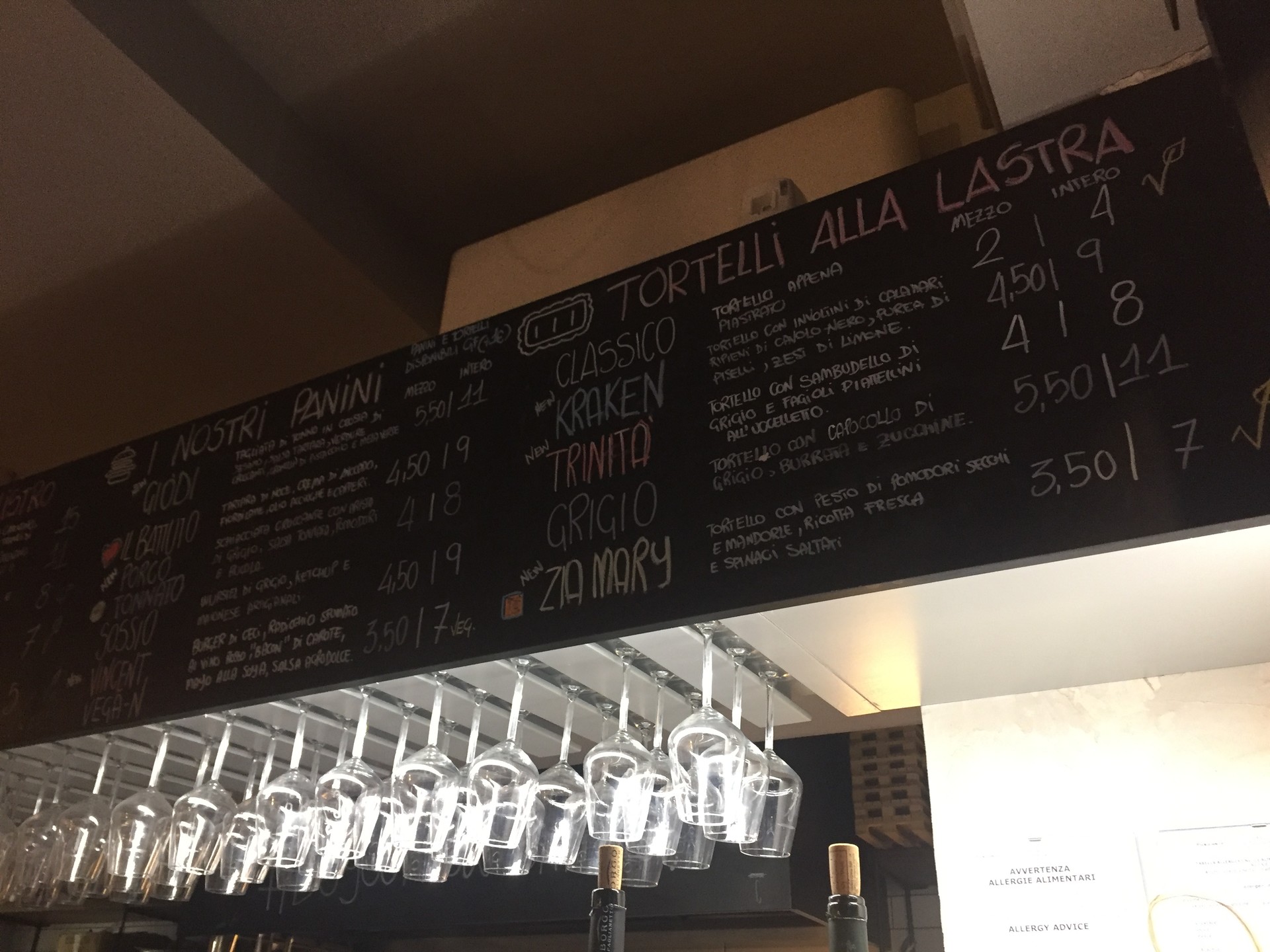 Il Pizzaiuolo
It would be a sin to visit Italy and not eat any pizza! My mother and I loved the ones we tried at Il Pizzaiuolo, a cosy little osteria that we'd heard was the best place in town for this delicacy. There was a long list of toppings to choose from – I went for the Napoli one – and the food we were served was all homemade and totally delicious.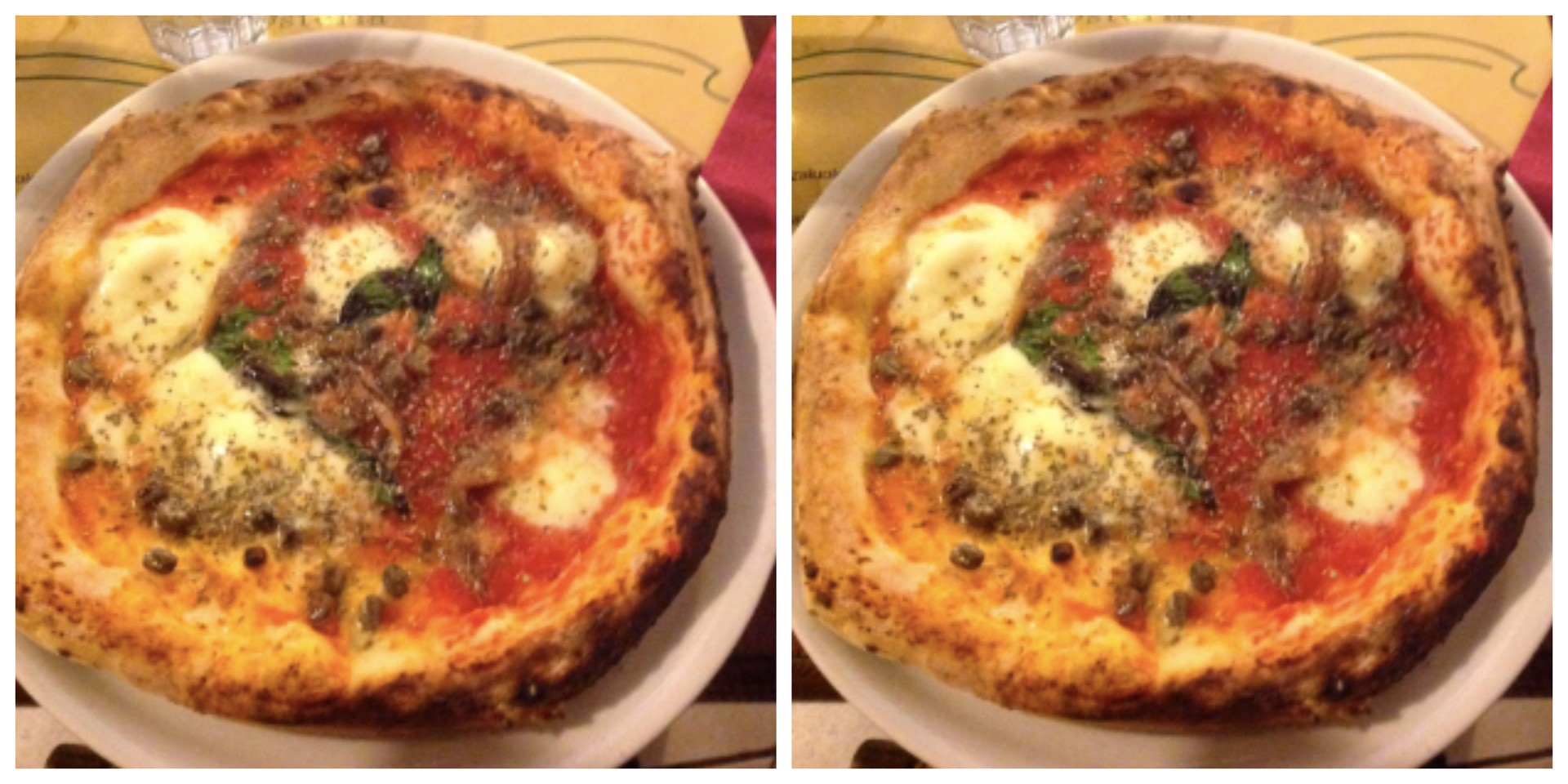 Shake Café
Need to catch a train, but want to get a quick bite to eat before your journey? Head to Shake Café, located just a few hundred metres from Florence's railway station. Here, you can find all sort of delicious healthy wraps and salads – my favourite was the Power Bowl – as well as homemade juices, smoothies, and hot drinks. Even better: if you don't have much time on your hands, you can take away your meal.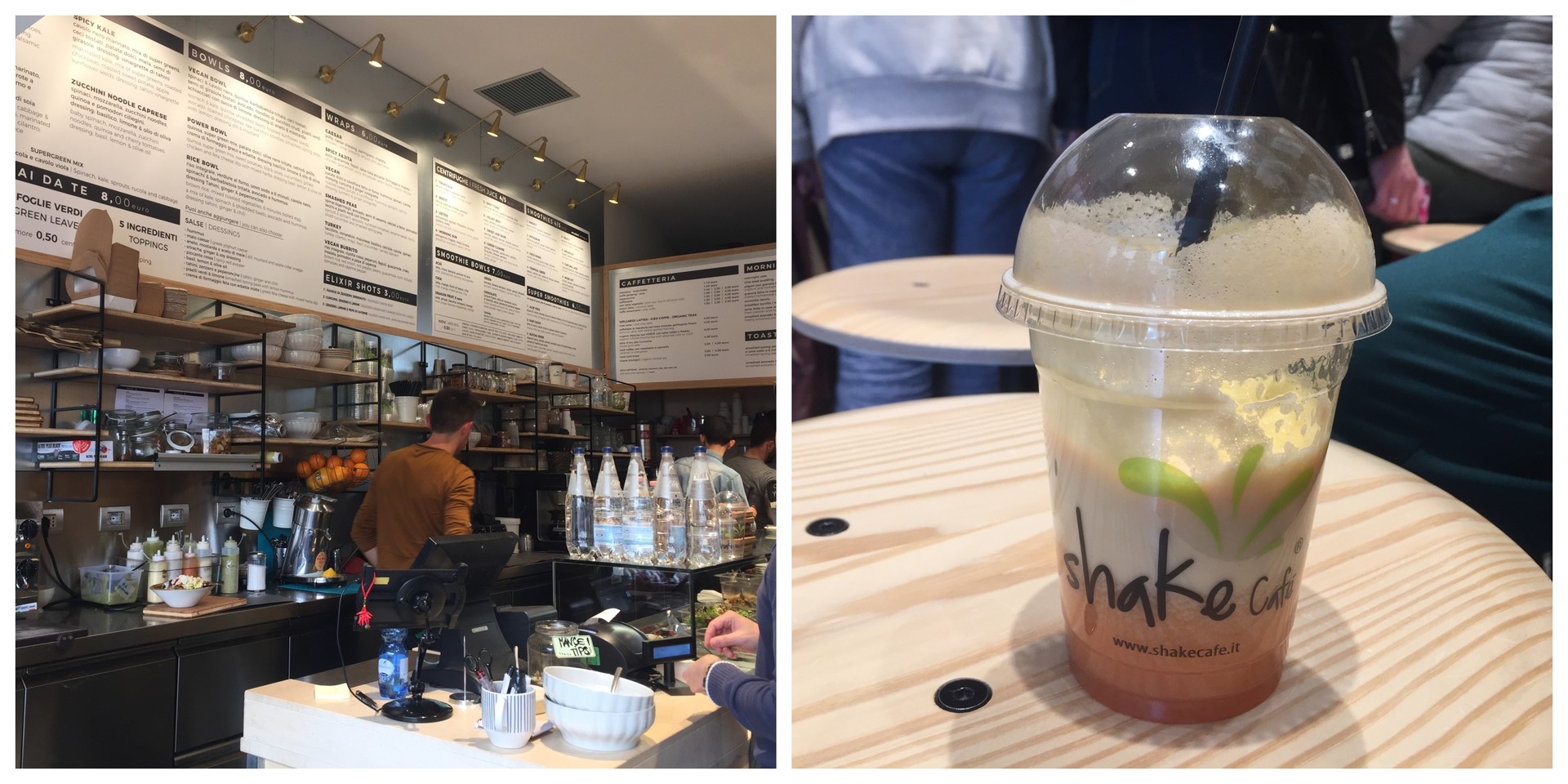 Mercato Centrale
If you want somewhere with a bit more variety, make sure to have a meal in the Mercato Centrale, an indoor food market with at least thirty different stalls. My boyfriend and I enjoyed some arancini from Arà: è Sicilia (get the squid ink one if there are any left!), and some burrata and tomato bruschetta from I Magnifici. Most places were selling traditional Italian dishes, but a couple of places also offered food from countries like Japan and China.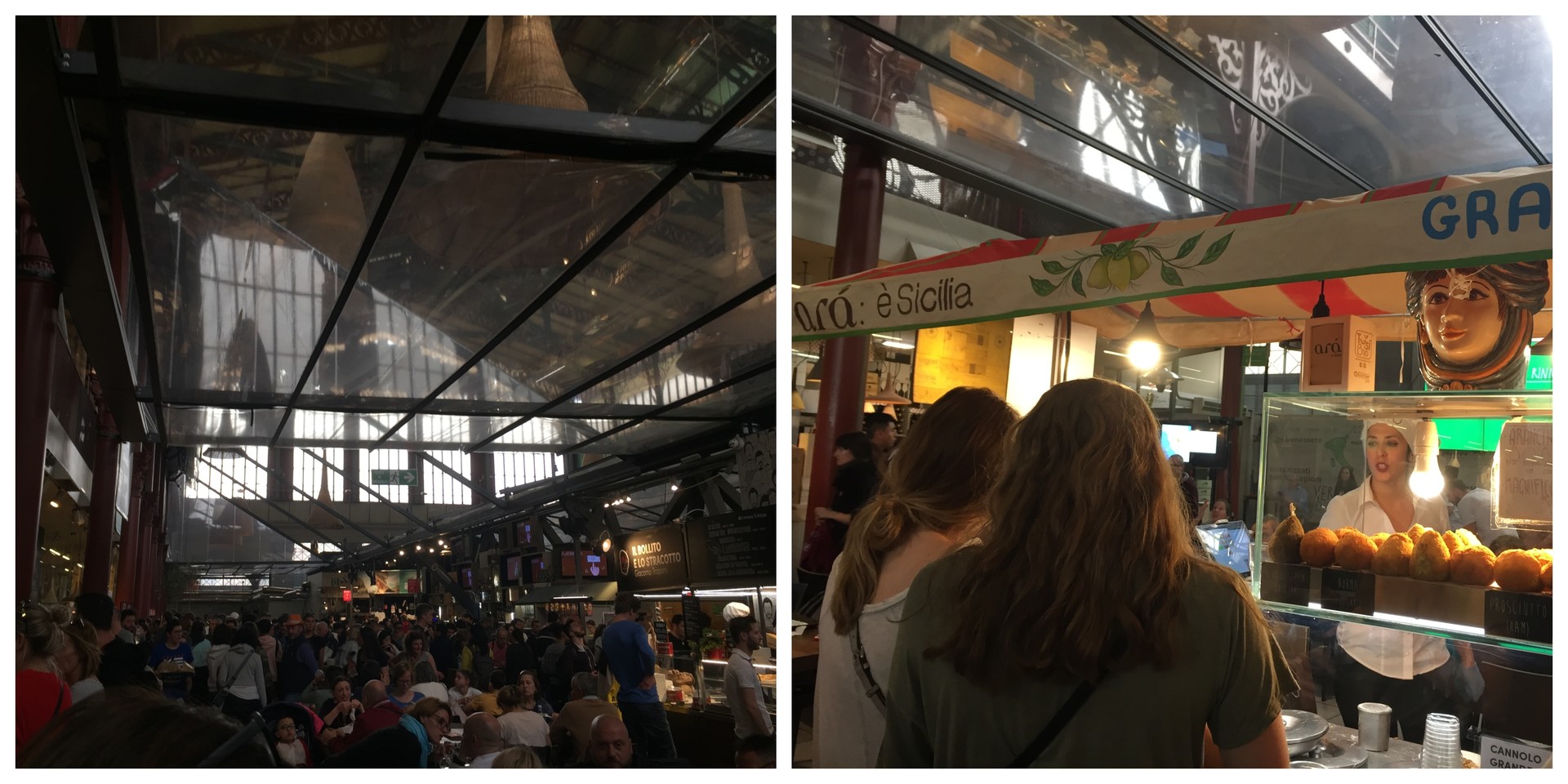 Gelateria Santa Trinita
Fancy some gelato? Head across the river, and grab a couple of scoops from Gelateria Santa Trinita! This shop offers a whole range of flavours – I'd recommend their fruit sorbets if you're struggling to pick – and is open every day until midnight, so perfect for those late-night cravings!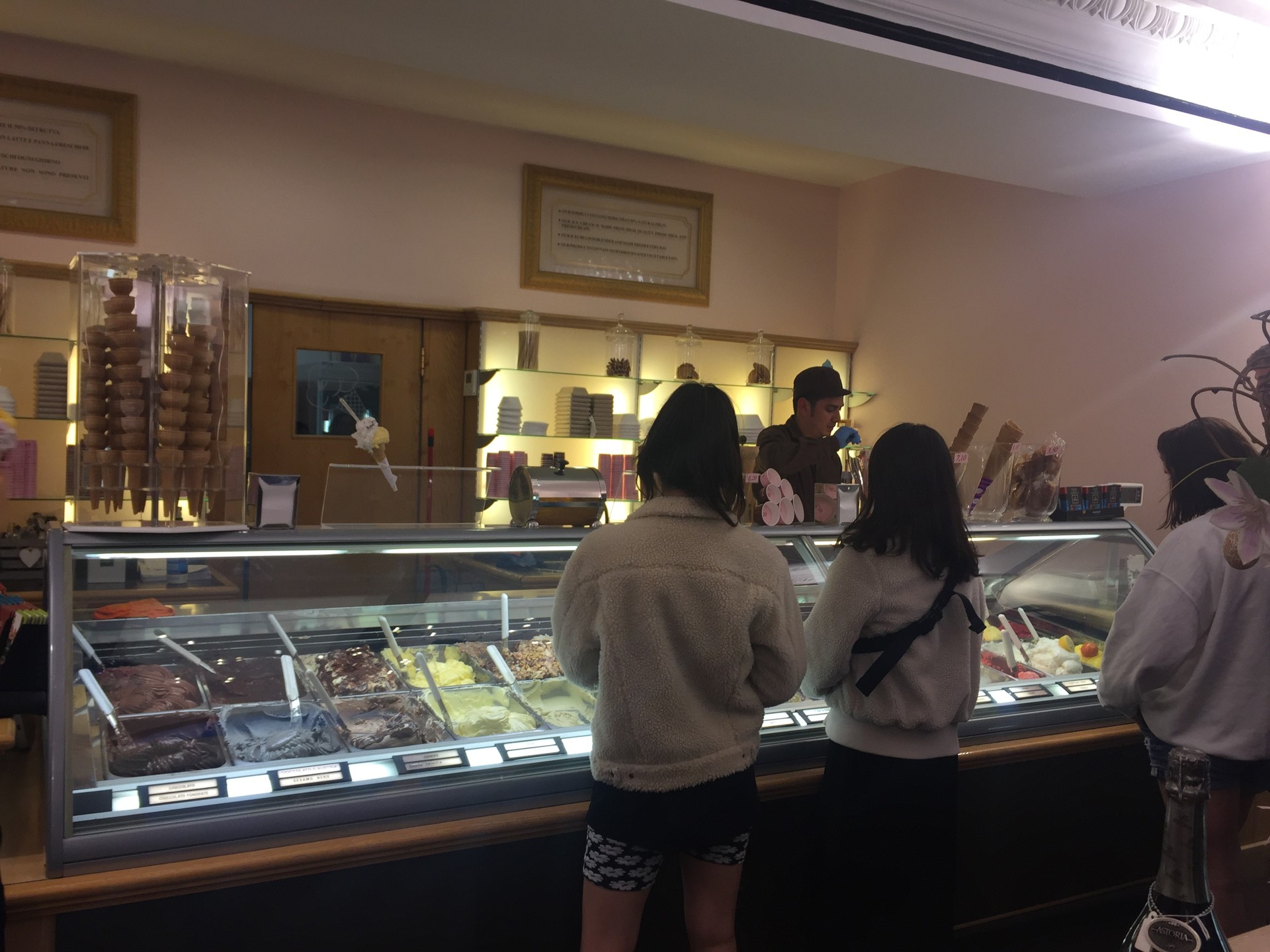 Rivoire
For some warmer sweet treats, make a trip to Rivoire, a bakery located in one corner of Piazza della Signoria. Here, you can try the best hot chocolate in the city – amazingly rich and creamy – as well as a whole array of delicious pastries. Take your order away, and enjoy it outside in the square: this way you'll save on the service charge, and be able to feast your eyes as well as your stomach!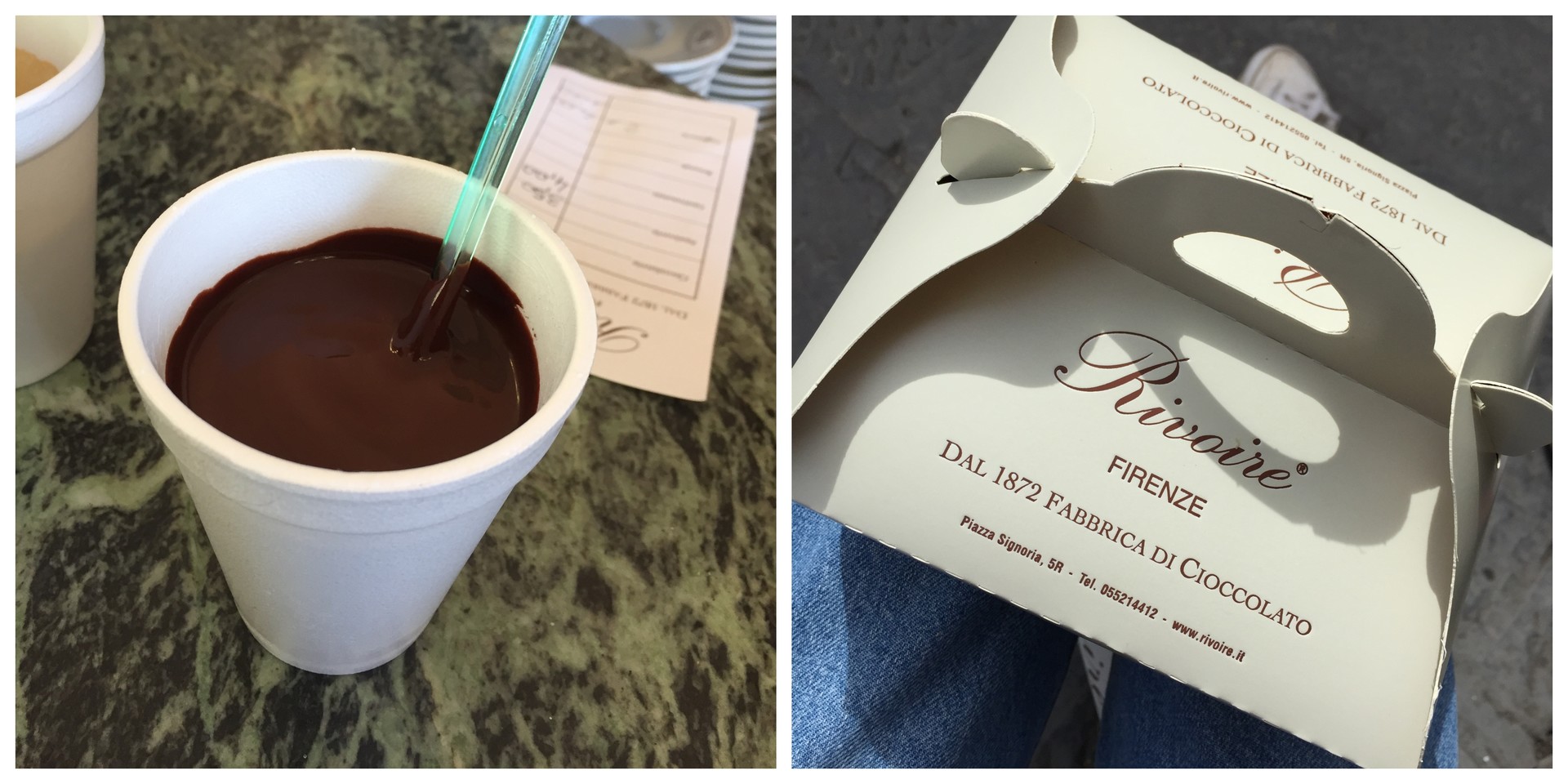 Getting around
Florence is a pretty walkable city, but if you need to make use of public transport at any point, there are bus and tram services available. Taxis aren't too expensive, considering the size of the place: in the evening, most have an initial charge of about 7€, but after this, the price doesn't climb up too quickly. If you're planning a day trip, Florence also has a railway station fairly close to the historical centre.
That's all, folks!
So there you have it: the ultimate guide to Florence! Have an amazing trip if you get to go there any time soon, and soak up as much of that art, architecture and food as you can!
---
Photo gallery
---
Want to have your own Erasmus blog?
If you are experiencing living abroad, you're an avid traveller or want to promote the city where you live... create your own blog and share your adventures!
I want to create my Erasmus blog! →