Coimbra - the eternal student city
Architecture and landscape

8 / 10 points

Entertainment

8 / 10 points

Culture and customs

8 / 10 points

Transport

6 / 10 points

Gastronomy

10 / 10 points

Prices

8 / 10 points

Party

10 / 10 points

Weather

6 / 10 points
---
Coimbra is a quintessential student city and has nearly 30 000 students nowadays. The University of Coimbra is the oldest one in Portugal and one of the oldest in Europe. I didn't study there, but every time I visit the city I feel like being on "Erasmus". It's a city that can make anyone fall in love with it, honestly.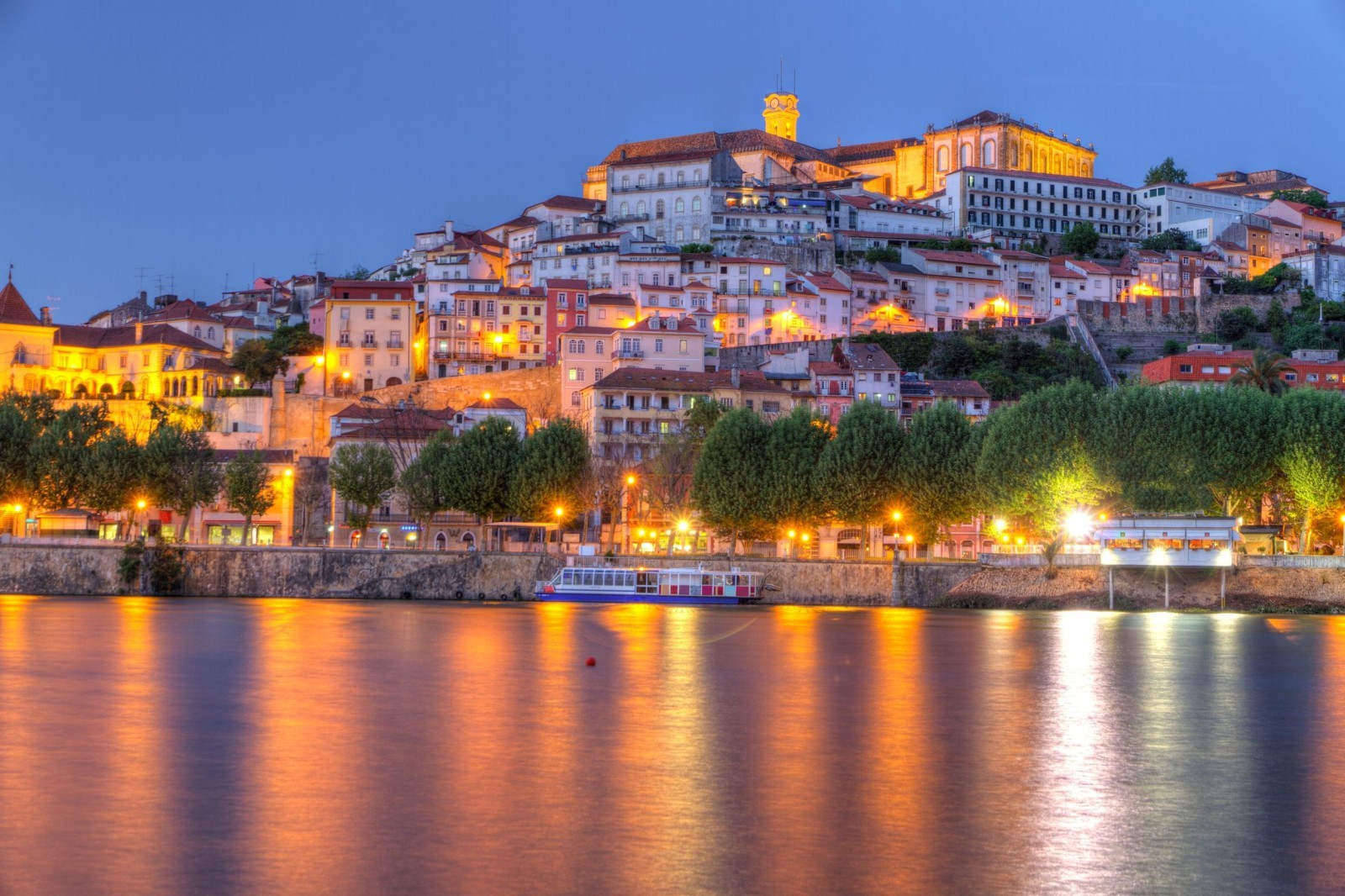 Transportation
To get there you can take the plane to Lisbon (Portela Airport) or to Porto (Francisco Sá Carneiro Airport), 208 km and 121 km away respectively. To get to the city you can take the train, as there are many that go there, but you need to get out of the train at the "Coimbra A" station, which is the exit for the city center. You can also go by bus if you prefer it; the station is 10 minutes away from the city center and it's also cheaper than a train.
The bus company in the city is SMTUC (http://www.smtuc.pt/index.php). According to some friends of mine studying there, the bus schedules aren't really followed strictly and the bus fleet is rather obsolete. One trip costs 1, 50€, but there are special 3-trip tickets that cost 2€ or 11-trip tickets for 6€. Still, for those planning to use the bus regularly it's better if you buy yourself a bus pass.
Prices
In Coimbra the prices aren't usually high: a cup of coffee costs about 0, 60€, a beer 1€ and a normal meal around 5€.
As for housing, I advise those of you that are just coming to visit Portuguese cities to get a hostel card and stay in Youth Hostels (http://juventude.gov.pt/). In Coimbra, during high season, a double room with a bathroom costs about 30€ a night.
Food
In Coimbra you can eat dishes like "Leitão à Bairrada" (Piglet a la "Bairrada"), one good serving of "Tibornada de polvo" (Octopus "Tibornada") or codfish with "batatas a murro" (potatoes cooked unpeeled). In the traditional sweets department, you can find wonderful "Pastéis de Tentúgal" (my favorites), the "Queijadas", the "Pastéis de Santa Clara", Coimbra's "Arrufadas", the "Barriga de Freira" and "Arroz doce". To get good snacks I advise you to go to "Rua Direita" that has loads of "tascas" (taverns).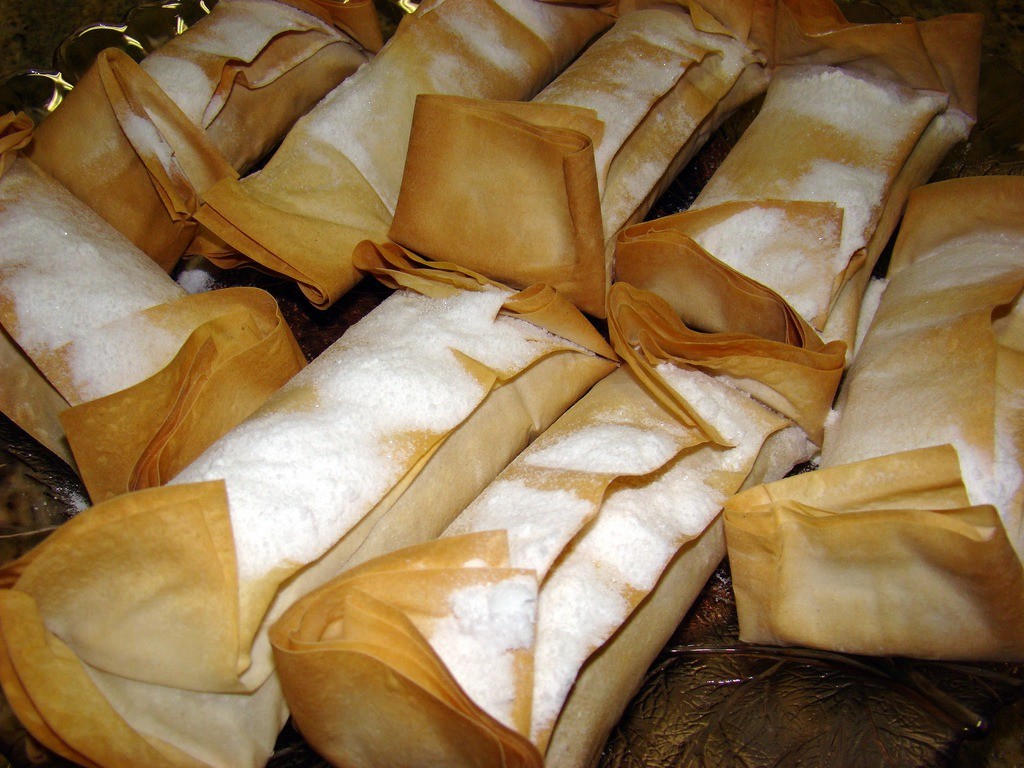 Climate
The weather is pleasant, being that in summer the thermometers go from around 25° to 30°C, and during winter from 3° to 10°C. It rains frequently during winter, so you should avoid coming during this season.
What to visit
Sé Velha - Roman temple from the 12th century. Something noteworthy there is an Arab inscription on one of its walls that states: "Escrevi isto como recordação permanente do meu sofrimento. A minha mão perecerá um dia, mas a grandeza ficará". Translated: "I have written this as a permanent record of my suffering. My hand will perish one day, but greatness shall remain".
Sé Nova - it took a whole century for the construction to be finished and it mixes the Classic style with the Baroque.
National Museum Machado de Castro - it's near Sé Nova and you can find there several paintings, sculptures, jewellery, ceramics and textile expositions.
"Basófias" Boat - a boat ride across the Mondego so you can experience the city from another perspective (6€).
Portugal dos Pequenitos - it was especially designed to be a space for kids, to show them aspects of the architecture and history of the Portuguese Empire. The price of the normal tickets is 8, 75€, but it's definitely worth it, just to see the greatest monuments of the country minimized in this "mini-city".
Quinta das Lágrimas - it is said that this was the set for the forbidden love between prince D. Pedro (the future Pedro I of Portugal) and Inês de Castro, that was assassinated by the command of the king as a result. As it was a forbidden love that was eventually put to an end, people say that the fountain water represents the tears ("lágrimas") of Inês (both the "Fonte dos Amores" and "Fonte das Lágrimas"). You can have quite a romantic walk in this park, so you better take your significant other along!
University - the University also has some unusual places.. In the "Paço das Escolas" you can see the "Joaninha" Library, St. Miguel's Chapel, the academic jail, the "Sala dos Capelos" and the Science Museum. To visit these places, you need to pay 9€, but if you're an Erasmus student at the Coimbra university you get in for free!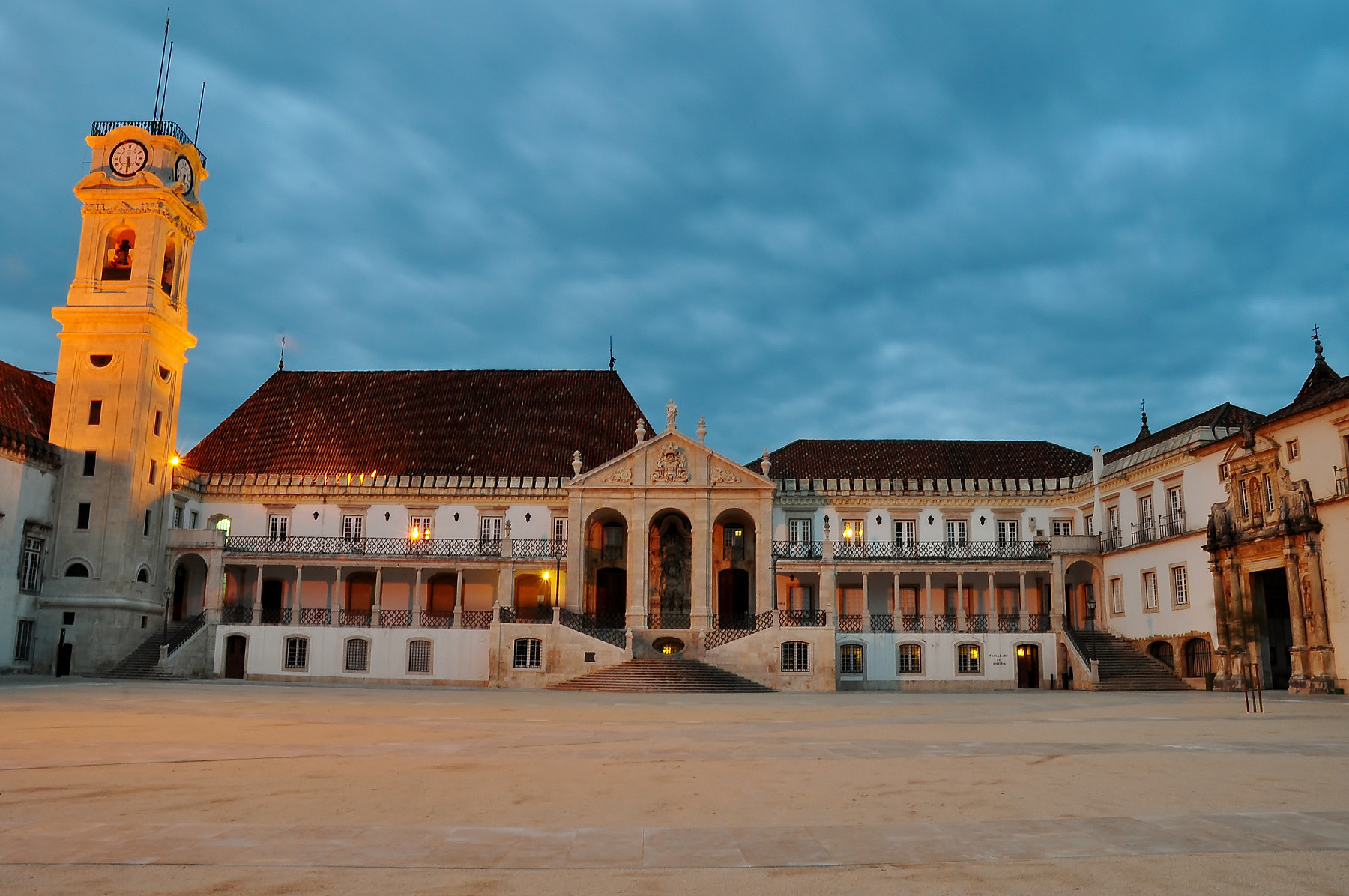 Gardens and parks
The Botanic Garden of the University of Coimbra was created in 1772 and boasts an area of 13, 5 hectares nowadays; "Penedo da Saudade" is a park and a viewpoint of the city, and besides the beautiful view, it has poems of students engraved in marble... it's wonderful; "Parque Verde do Mondego" is an ideal spot to have nice walks and it also has a 4km bicycle path along the Mondego river; "Jardim da Sereia" is definitely worth visiting even if only to behold the several kinds of exotic trees and plants it has.
Ruins of Conímbriga - although it's 16km from Coimbra, in the "Museu Monográfico de Conímbriga" you can see the ruins of a Roman city. Entrance costs 4€. And also, this is one of the biggest Roman settlements found in our country.
Shopping
For those of you that enjoy shopping, the best place for that is downtown Coimbra. For those that prefer malls you have three to choose from: Dolce Vita, Fórum Coimbra (go up to the last floor and enjoy the view of the city down below! ) or CoimbraShopping.
Culture and Customs
Coimbra is well known for it's parties and academic traditions, of which the most popular ones are:
"Latada" or "Festa das Latas" - it's the welcoming party for all the freshmen. As the name implies ("Latas" meaning cans), all students march around the streets of Coimbra with noisy objects, especially cans. During the parade, the freshmen wear clothes colored according to their school and put up banners and posters that criticize university politics or even national politics. At the end of the parade, the new students are baptised in the Mondego river with the following Latin sentence: "Ego te baptizo in nomine solemnissima praxis" (I hereby baptize you in the name of our most solemn "praxe").
"Queima das fitas" - it happens at the beginning of May, starting on a Thursday evening with the "Monumental Serenata" (Monumental Serenade) at the stairs of the Sé Velha. It's the biggest student festival in whole Europe, lasting a whole 9 days, each one dedicated to the university's faculties. During the week there are several activities, concerts, parties and lots of alcohol, being that during these 9 days the city doesn't rest. And to top it off, during that week there are no classes! The "cortejo académico" (academic possession) is one of the traditions that you can't miss, still staying strong after 88 years have passed since it's creation. About 87 cars representing each course parade in this event, and find their destruction in the other margin of the river. Although there are some other parties of the same type in other university cities, the "Queima das Fitas" has its origins in Coimbra in 1899, which makes it the best in the country, as far as I see it. I strongly advise you to experiment this special week, as it is totally unique!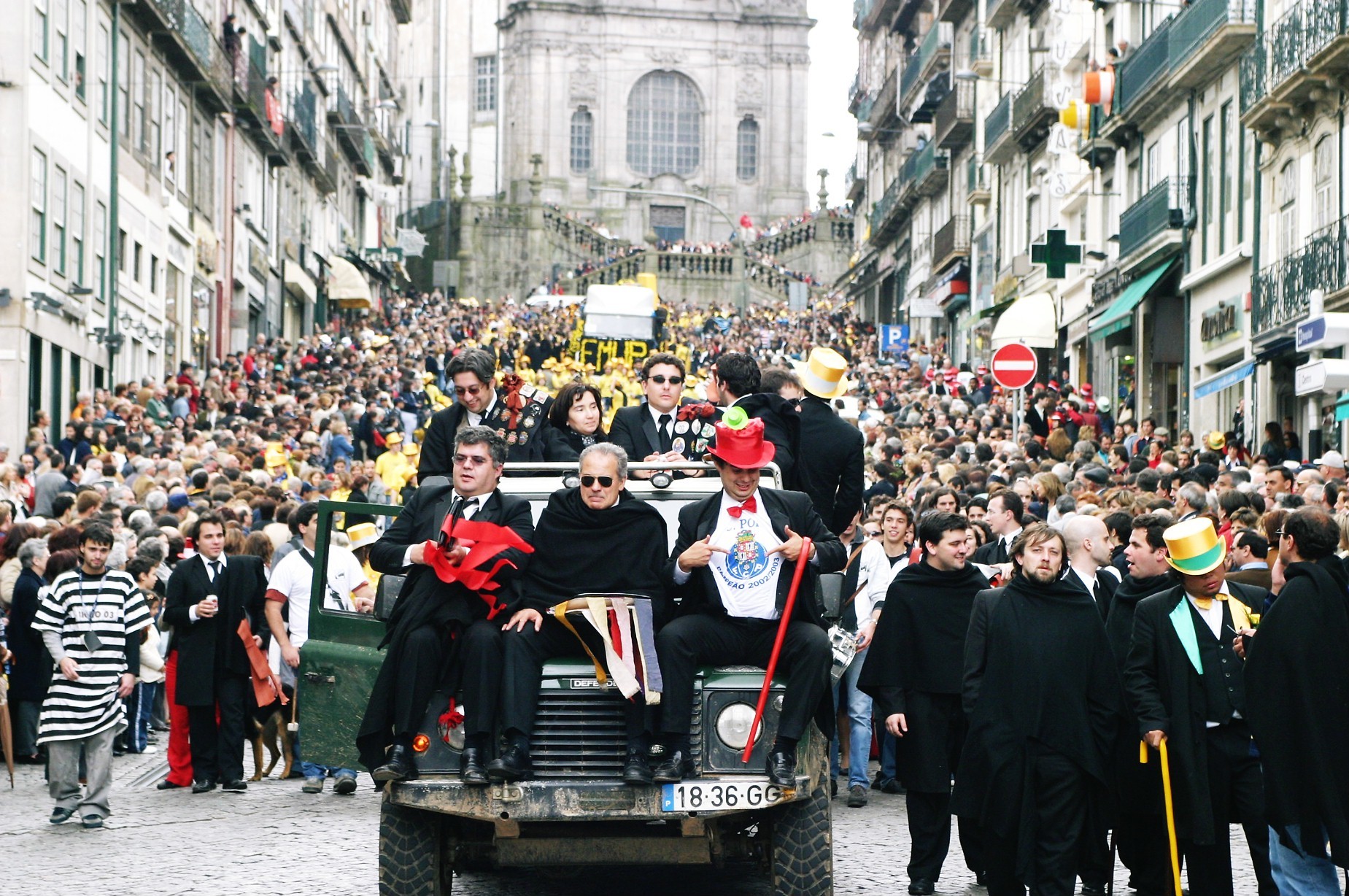 Night
Coimbra has plenty to offer in terms of places to go out at night. The best days to go out are Thursdays (for that university environment), Fridays and Saturdays. I recommend the following spots:
A Capela - this bar is literally integrated in a chapel ("Nossa Senhora da Vitória" chapel - 14th century) and it is simply unique! It has live music and on the 2nd floor there's a balcony with a beautiful view over the city. You can also have Coimbra fado concerts there.
Bar Académico de Coimbra or "BA" (Coimbra's Academic Bar) is also a good space for you to have fun and get to know lots of students. Also, at the "Jardins da Associação" (Association's Garden) outdoors there is a bar and several stalls that support the Bar Académico.
Bigorna Bar, where most Erasmus students go to, has over 70 types of shots for 1€.
Other known places: Tapas Bar, Shot's Bar, Shmoo, Moelas (typical "tasca" or tavern next to Sé Velha), Insónias (has karaoke), among others.
In terms of clubs, you can go to Via Latina (Tuesdays and Thursdays is students night and Wednesday nights are Kizomba nights), Vinyl (a little more chic) and NB, which is getting a lot of people nowadays because it's recent.
Overall it's not a dangerous city, but you should still avoid walking around downtown alone, over at the market area or the university area.
I leave you with a couple of videos that I found about Coimbra, that I think show exactly what you're missing out on!
---
Photo gallery
---
---
Content available in other languages
Share your Erasmus Experience in Coimbra!
If you know Coimbra as native, traveler or as exchange student... share your opinion on Coimbra! Rate different characteristics and share your experience.
Add experience →