Something new every day in Coimbra
Architecture and landscape

8 / 10 points

Entertainment

8 / 10 points

Culture and customs

10 / 10 points

Transport

8 / 10 points

Gastronomy

10 / 10 points

Prices

10 / 10 points

Party

10 / 10 points

Weather

4 / 10 points
---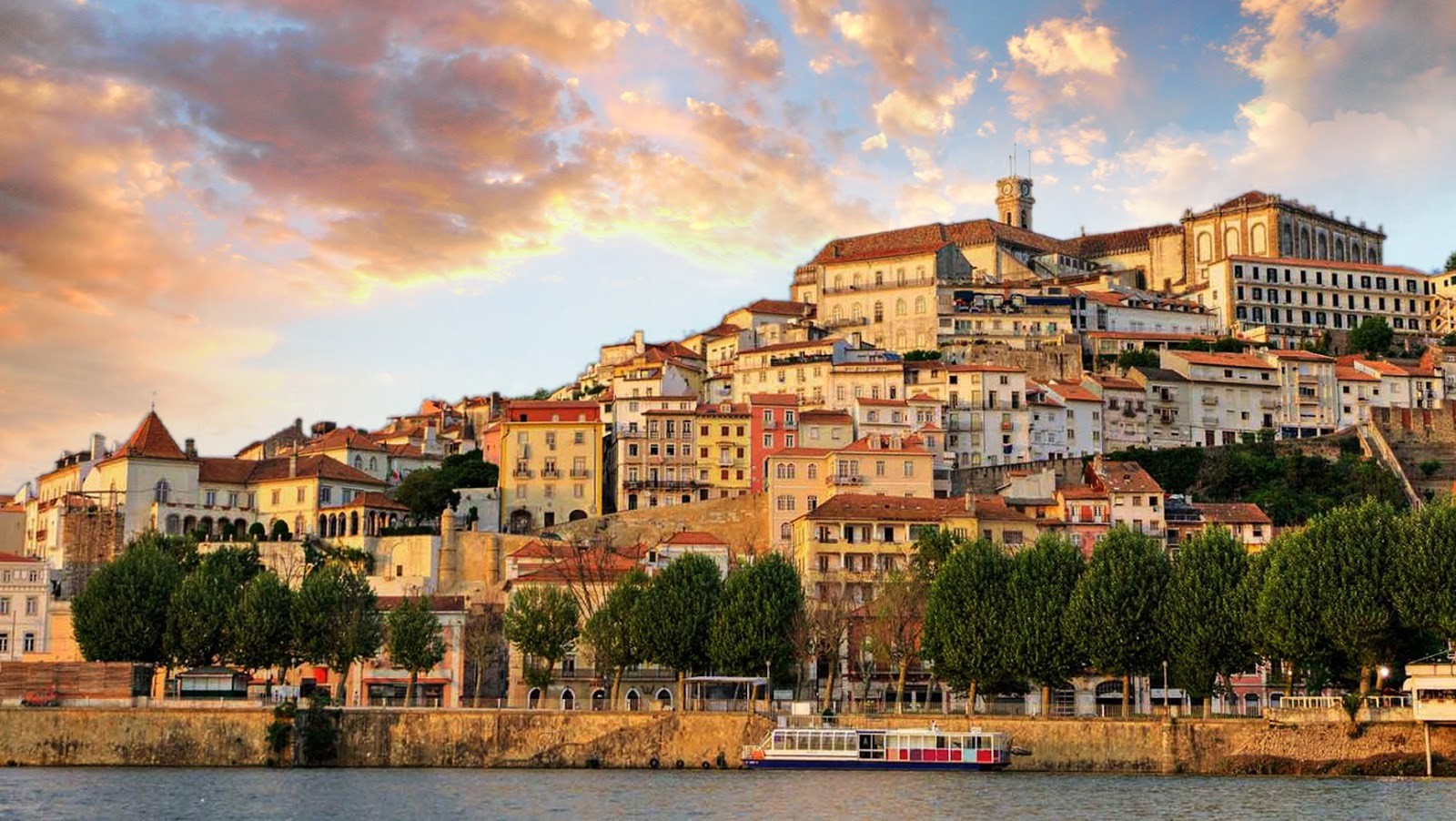 Now is the time that I share my fantastic experience in Coimbra with you. I have put it in my profile as I had not seen this section. When I arrived in Coimbra my reservation in the residence (Polo III) was for two days later but I was lucky and I could stay, so be sure to confirm the day of your arrival so that it corresponds with your booking.
"The adventure of the Driic" (University of Coimbra)
At the beginning, I freaked out because there was a line of about 40 people, since they only attended people from 1:00 pm. to 3:30 pm (I think). They are in the offices in the morning, but they do not serve the public and only serve 30 people per day (doing the registration process). When it is your first day they receive you, even if it's full of people, because they explain what you have to do, which is the following:
Pay a few academic taxes of 5 euros (if I remember the figure correctly).
They give you the curriculum plan sheet (so you can look for your tutor and fill it in with him).
And they tell you where the "Loja da Cidade" is, so that you can register as a resident of Coimbra (but they recommend that you do it when you have found a flat since you have to pay around 12 euros or so, and it is best to put your definitive address as far as possible) so I did.
So when you have passed the tests of finding your Coimbra tutor, meet with him, do the paperwork, find a flat, go to the Loja... you will be ready to do your registration, but do not be overwhelmed as you have 1 month from when you sign the arrival certificate to make the registration. By the way, take the arrival certificate to be stamped on the first day, they send it by fax to your respective universities.
The Driic
In San Jeronimo school (find the statue of D. Dinis (Polo I), a huge one that is in front of the Math Faculty in the middle of that square... well look at its back in the direction of the monumental stairs, because to the left is the San Jeronimo school) you enter and go up two floors where you will see indicative posters of the Driic.
Do not worry about the language. If you speak Spanish slowly and you do not understand it for the first few days, be repetitious and speak slowly because they will make it very clear that Portuguese is another language!
Searching for a flat
In the academy, which is the association of students of the uni that you will find in the Praça da República, there is a book with a lot of room offers (you have to pay one euro for this book... ). When I arrived they were all already taken, but I looked until the end of September, so I had to stay a whole month in the dorms. But I found the flat after 10 days of being there. I was not given a room until November but I as I told you, I was late and wanted to live in the centre. It was a t1 (as they call the studio rooms) and I shared it with an Italian. I lived in the living room that was like a room and I paid 200 euros for everything (internet, electricity, water... ) but I lived in the Praça da República and shared it with only one other person. The apartment was fine even though it was small... but as soon as your share and you move away from the centre, the prices will change to around 120 to 200 euros. It also depends on the time that you arrive as it will be easier to find something good at the end of August and the beginning of September. The typical houses are large mansions with a lot of rooms and the living room is usually used as another room to make the most of the house...
You will have heard about the republics, they are like communes with their own rules that tend to be against "los prax" if I'm not misinformed. The "prax" are students who wear the Harry Potter uniform and do pranks to the novices. Some people do not like this practice; I limit myself to inform myself by curiosity and to respect it. You will see a lot of them, especially at the beginning of the course until the academic party.
It's good to live in a republic, you have to be invited to a dinner, meet the members and a series of rules that I do not know exactly because I limit myself to going to the parties they did there without staying to live, but if you are very interested in it they will tell you, I know it is very cheap to live there.
Student parties
The most famous parties during the academic week are in November and the city is filled with festivity throughout the streets. On one day, there is a kind of carnival that has the most crazy costumes (there were some disguised as shits! Super wacky, you would not believe) and ask for money to give dinner to others... The fact is that they have a great time and you with them, also during the whole week there is a concert poster, there is a weekly voucher (of 35 euros) or one per day. I only went to see James Morrison and I paid 12 euros, it is clear that if you go more days it makes up for it if you to buy the weekly one...
And the great, "Queima das Fitas", is the party where the students who finish their career sign "las fitas", that is, the tapes that their best friend, boyfriend/girlfriend, uni friend and the best teacher sign them and then they burn them. Besides being a very special party for the students who are there, they also feel a great affection for the city where they have spent part of their youth, they do a parade with cars where they distribute free alcohol (I think it is not necessary to say anything else... ).
Shopping places: "El Pingo Doce" will be your great ally, it is a Portuguese supermarket. The truth is that there are not many food stores in the centre (luckily I had my car, but you can walk quietly everywhere). There are several. There is also one called "mini price" and it is next to the station Comboios, Coimbra. There is another Pingo near Rua Sofia, address is at the bus station (but long before reaching the station, so you can get an idea). In addition there are two large shopping centres: "Dolce Vita" and "Forum" (in the maps they give you in the tourist information offices it is marked, you can go by bus or take a long walk if you feel like walking, I know who has been walking... ).
Canteens: it will give you the impression of social dining rooms if you are a little special, I loved them for the 2, 15 euro meals if it didn't fail (rice, salad and some type of meat). There are several canteens: the yellow ones, the blue, the hospitals, the grilled... you will end up trying them all and see which you like more or never go.
Transport: to get here from Porto (if you take the plane there), you can get around very well by train (ask for student discount, youth or university card... You can see the discount). In Coimbra there are two stations: B (which is to take... That's where all the trains leave you) and the A (in the centre). There are trains from the b to the a for free.
What to visit in Coimbra: it is a wonderful city, you can breathe the university atmosphere, not only is there a good party scene, you will find a lot of interesting cultural things on offer. Plays are also advertised throughout the city, I recommend the theatre of San Bernardo, where they do various activities of different nature. You will also find different music festivals of all kinds (from African, Brazilian to reggae... ) I was amazed by the number of Africans of the old Portuguese colonies who study there, of Mozambique, Cape Verde,... and therefore you can also learn about their culture, as well as Fado de Coimbra! You have to listen to it just for the simple fact of being in Coimbra! You will see that there will be different places. I listened live in "Capella", a church that is a restaurant and where there are sometimes super parties. You do not know how it changes when you hear fado when they do a macro party... The entrance can cost up to 10 euros for the Fado party, there were 3...
But I also saw another free group at the cafe in Praça 8 de Maio, at a beautiful cafe! That also has the structure of a church and you have to go there to have tea! At least, it is very luxurious, but even if they see you as a student they treat you well... And it's not particularly expensive. I think it's called Cafe Santa Cruz or something like that... I can't remember.
I can think of a lot of bars: Feito Conçeito, "a huge bar house" where you can have from chocolate with cream to Fino (sherry), Krist in the Plaza de la República, also Casa bar (I think these two are only open at night and the first is parallel to the Republic, ask as everyone knows). Well, as I am inevitably getting to the party I will now do the section that interests you most.
Party
The longest night in Europe. I want to say that I went for dinner with my friends at 8 in any restaurant and we paid 8 euros and scored high. It is very cheap to eat out with drinks included, already from the dinner happy salts... There is a place that is a mandatory stop:"Moelhas". I think there are about 600 different shots. See who is the brave one who tries them all during your Erasmus stay! Haha (this bar is in Velha). From there, you can go to the Bigornia or the Piano Nero that is next to Velha. Bars that are known by all the Erasmus, which are more for less than one euro...
You can continue in Praça República, from the academy (modern pop music... ) to the Tropical (alternative bar with music of all kinds, which changes according to each day... ). There you can choose the bar "Welcome Erasmus" that, at least this year, was there in the republic. Then, continue the "noites longas" in someone's house in a republic or wherever you want. But you will not be short of options and you will end up buying the bread so that and will you arrive at your house at 8 in the morning (is this not the longest night in Europe? ) I know about other countries and not even Spain starts so early…(it stops if we finish at the same time)... the liveliest days are Tuesdays and Thursdays (Thursday is called the academic noite).
Ahhmm one thing against the weekend is the fact that Coimbra dies, a friend called it "la morte nera " and all those students who give it so much life disappear, so I recommend that you take advantage of this to travel...
Monuments, gardens etc
Compulsory visit is "Penedo da Saudade". Saudade is like nostalgia, the homesickness of the Galicians, and it is a precious hidden place where the old students dedicate commemorative plaques to the city. If you have heard well, this is the feeling that is born in the students for their city of studies... Don't you not think it's fantastic? Coimbra does not leave anyone indifferent. You also have to go to the Mondego Park, which is the entire side of the river, where there are bars and the bridge of Dª Inés de Castro and King Pedro I. The width that is in the middle of the bridge symbolises the union of love of this couple that was separated by his father.
Go to Se Velha's "old cathedral". At the beginning of the year the students there also play some songs, very cool..
Also, visit the monastery of Santa Clara on the riverbank of the other side (university students do not pay entrance to any museum, in Santa Clara I do not know, but on Sunday mornings it is free until 2pm for sure)
There are a lot of parks, compulsory botanical garden but go in October or spring. The colours of the leaves are mixed and it is beautiful and, above all, walk around the city. There are parts of Coimbra to be discovered every day. Every day you will see a new street that will surprise you that you have not seen it before, it will seem that every day you see it with different eyes.
The faculty of psychology is beautiful; an incredible playground in the streets of the high zone, you lose yourself in them. You will pass under millenary bridges, you will see a panoramic view of the city that you will fall in love with and, of course, visit the law school and the Jonanina library (one of the most important in Europe).
Have you noticed that I study tourism? Hahaha what I want is that you do not stay alone with the sherry "cañas" (small glasses) of 80 cents. I want you to get to know the city and live it as I did, and for you to know how I was open to meet any kind of person. I have not kept this only to the Spanish clan, all these things that I share with you, you can learn alone but I was taught by people from there who loved it and made me live it to the fullest.
I would still tell you a lot more things but I think I'm getting past the point! I've been writing for two hours! Also, I do not know if someone is going to read this! That's why I leave this first comment and if you want to continue to pass on information, say so.
And to Patri: Darling I hope you enjoy Coimbra a lot more than I did (which is already a lot) I wish you the best, my friend... I get excited just remembering everything I've told you!
The Erasmus experience is amazing, it's worth a lot!
---
Photo gallery

---
---
Content available in other languages
Share your Erasmus Experience in Coimbra!
If you know Coimbra as native, traveler or as exchange student... share your opinion on Coimbra! Rate different characteristics and share your experience.
Add experience →