My Erasmus Exchange in Cluj-Napoca, Romania - by Laura
Architecture and landscape

10 / 10 points

Entertainment

10 / 10 points

Culture and customs

10 / 10 points

Transport

10 / 10 points

Gastronomy

10 / 10 points

Prices

10 / 10 points

Party

10 / 10 points

Weather

6 / 10 points
---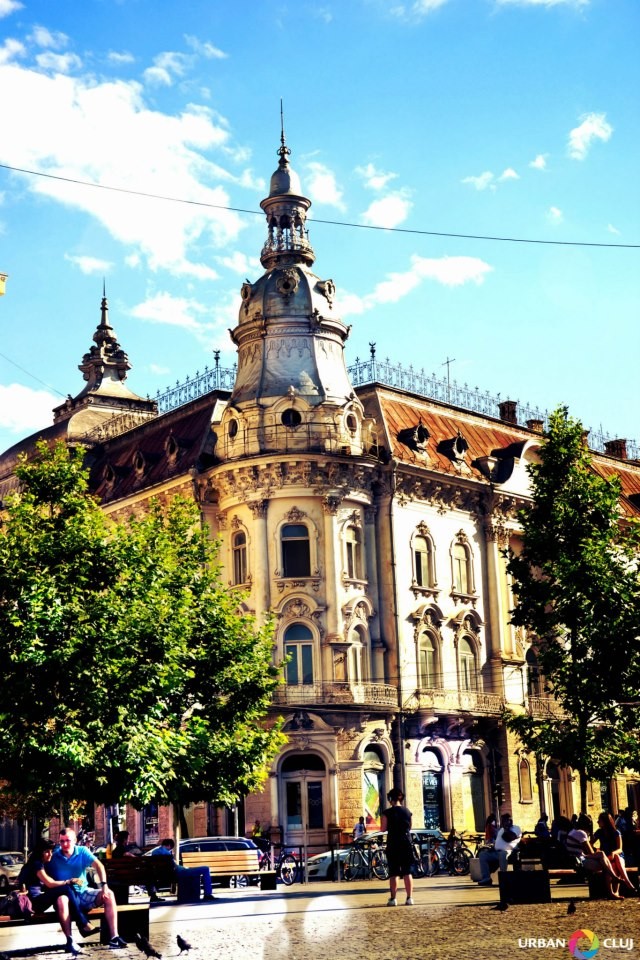 Why did you choose to go to Cluj-Napoca, Romania?
In my faculty, nobody could choose their Erasmus destination, and I'd been interested in this area of Europe for years. It wasn't my first choice, so everything that happened between me finding out my destination and the end of the exchange was a wonderful surprise.
It's in a great location for travelling, as Romania borders the Ukraine, Hungary, the Maldives, Bulgaria and Serbia.
You can communicate in the native language easily with a bit of effort and independent study. Romanians are great people, very hospitable and interested in Spanish culture. Lots of people here speak Spanish, probably because they've lived in Spain at some point or because they watch Spanish soaps on tv.
Of course, the cost of living here was also attractive to me, since it allowed me to enjoy myself and travel more than I would have been able to had I been allocated a different destination.
How long did your scholarship last? How much were you paid?
In my case, from September to June. I received my grant in three installments: two installments three or four months apart, and one at the end of my stay. For my year group, the grant was 180 euros a month.
What's the student life like in Cluj-Napoca?
The main characteristic of Cluj-Napoca is its reputation as a student city, meaning that there are bars open at all times of the day, every day, concerts on, and a great atmosphere on the city streets.
You'll meet people from all over the world, since aside from Erasmus, there are loads of students in this city who come there to study Pharmacy or Medicine.
You can go out partying any day of the week, there's always something to do.
Once months of good weather arrive, loads of outdoor activities are organised, such as concerts, and in June there's quite a famous film festival - the TIFF - which transforms the city.
It's strange to see how much the Piata Unirii changes for just a few weeks. At Christmas, there's an ice-skating rink and a little Christmas market, and during the film festival, an outdoor cinema opens...
There's a street next to where the student halls of residence are located (Strada Piezisa) full of bars and restaurants, and everyone will tell you that it's a typical street from the Spanish coastline, with a similar kind of atmosphere.
Would you recommend the city and the University of Cluj-Napoca to other students?
Definitely. I think that Romania and especially the region of Transylvania is the least-known place in Europe.
The university is quite famous within the country, and offers courses taught in German, English and French. The professors are usually very reachable and enjoy helping students.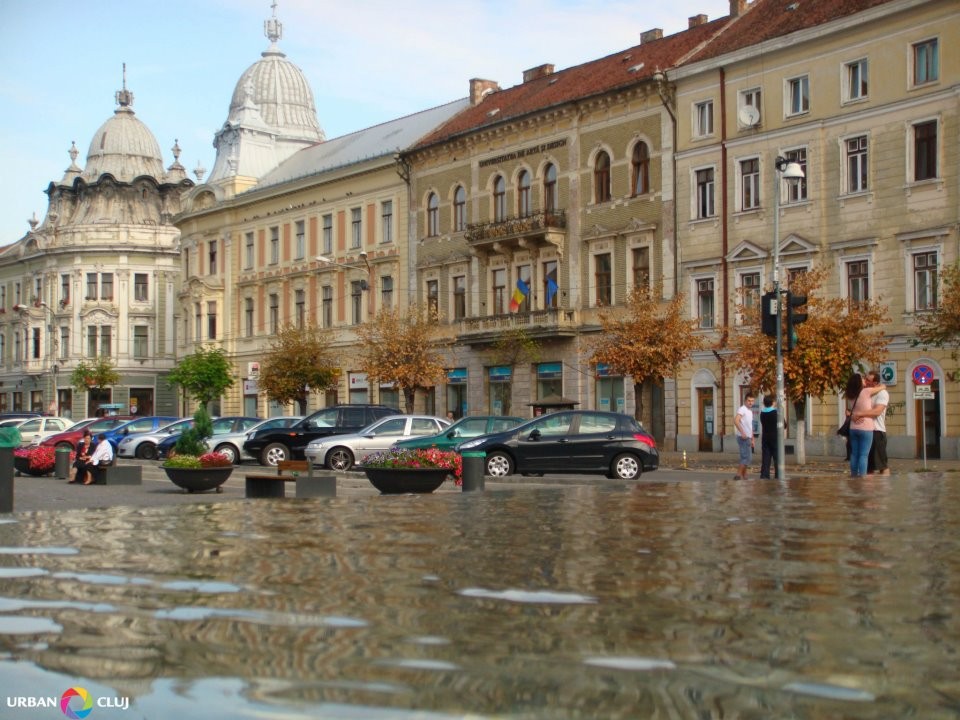 What's Romanian food like?
Traditional food is based around soups, the most typical being: ciorba di burta, ciorba di pui (chicken soup), ciorba de fasole (bean soup)...
There's also some meat rolls called micii which they eat at barbecues with mustard.
Lots of dishes are served with mamaliga, a type of cornflour. I always ate dishes with sarmale, which are meat rolled in cabbage leaves.
You'll find kiosks selling sweets and savoury snacks all around the city (with chocolate, nuts, etc. ).
In restaurants, you'll find cuisine from all over the world. In my opinion, the pizzas here are the best, they make them really tasty and are just as good as they are in Italy.
Did you find it hard to find somewhere to live in Cluj-Napoca?
The host university provides you with accommodation when you've submitted all your paperwork. There are different residences according to what you study. Students from Babes-Bolyai University are usually in Hasdeu and pay 35 euros a month (yes, you read that right, hehe). They're two person rooms, with a bathroom, terrace and a pantry with a small fridge; there's a kitchen on the same floor.
Students studying Medicine and Veterinary Science are allocated to another hall of residence, and pay no more than 90 euros a month.
For those who would prefer to live in a flat, they're not hard to find. My advice is to get a Romanian to give you some advice, as they usually try and rip off foreigners. You can easily find a flat for a minimum of 100 euros a month. There's a periodical called Piata A-Z where you'll find adverts for flats to rent, and second hand items for sale, such as refrigerators and furniture.
How expensive is living in Cluj-Napoca?
In my opinion, the thing you spend the most money on is food, since the prices in the supermarkets are the same as they are in Spain. However, the faculty canteens are a good option from Monday to Friday and are cheaper than buying food and cooking it for yourself. You can get the menu of the day for 3. 5 euros in the canteen.
Everything else depends on what kind of lifestyle you have. To give you an idea, half a pint of cider costs one euro, eating out in a restaurant which would cost 25 euros in Spain costs 10 euros instead, and taxis are incredibly cheap from Hasdeu airport - to give you an idea, the journey takes 30 minutes and only costs 5 euros.
How are you finding the language? Have you signed up to a language class at the university?
Though Romanian is a romance language, it's still got its difficult points. I found it a little easier to understand and speak it than I did to write it.
The university organises a two-week Romanian class before classes start, and I totally recommend going, as it helps you get to know your Erasmus coursemates.
During the academic year, other Romanian courses are also available.
The courses are free and if you pass them, they give you a certificate.
What's the cheapest way of getting to Cluj-Napoca from your home city?
The airline Wizzair (low cost) flies to Cluj-Napoca from Madrid, Barcelona, Valencia and Zaragoza.
What are the best places for partying in Cluj-Napoca?
The year I spent there, we spent a lot of time in a bar called Janis on Piata Unirii. You could get beer and pizza there...it had two floors, the top being a bar and the bottom a club.
There was also a club in a factory called Boiler. The fancy dress parties there were fantastic.
On Thursdays, we usually went to a bar called Agronomia where Erasmus parties were held.
La Gazete was another pub which we quite liked. It was very hipster and hosted pretty cool rap battles and DJ sessions.
On the top floor of a building, there was a football-themed club which you had to pay to enter, though only 3 euros. There was also a salsa club in the same building, and you could enjoy a beautiful panoramic view of the city from its terrace. There was also After Eight pub.
I personally liked going for drinks in flat bars, which was kind of weird as every room in the flat had tables and sofas as if it were someone's house. Insomnia was the most famous one of these on Strada Universitatii. There was another on Strada Memorandumului called Shto College Bar.
TIFF House was right next door, which had a lovely terrace and outdoor cinema.
When the good weather arrives, Piata Muzeului fills with terraces and there's a great atmosphere there.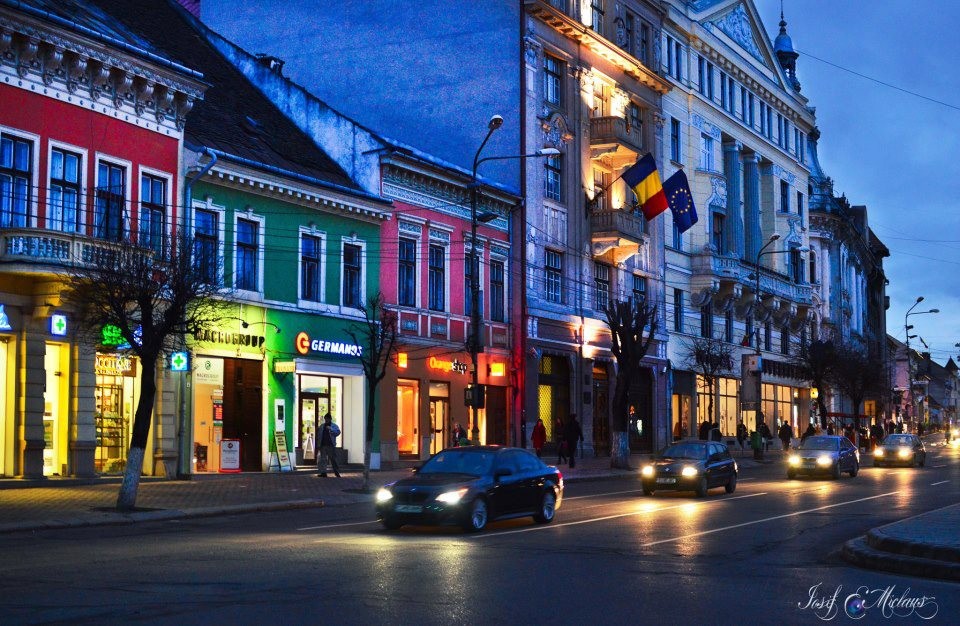 What about eating out in Cluj-Napoca? What are your favourite places?
There are loads of places to get fast food in the city.
I usually went to a homemade place where the menu of the day cost no more than 4 euros on Bulevardul Eroilor, next to some cinemas.
On Piata Unirii again there was one which had amazing hamburgers, called Toulouse (http://toulouse.ro).
There was also an Italian pizzeria called '4 amicii' in the city centre, with a great price quality ratio (http://www.4amici.ro).
On Bulevardul 21 Decembrie I used to go to a restaurant where they served typical Hungarian food: the daily menu cost 4 euros. It was called Culina Nostra (http://culinanostra.ro/index.php/ro/).
What does Cluj-Napoca have to offer in terms of culture?
Cluj-Napoca is very pretty on the whole - it has a botanic garden, its streets are still full of houses from the Austro-Hungarian Empire, and at the same time from the Ceaucescu era.
I don't know whether this counts as cultural or not, but I found the Flea Market at Oser (not sure if you spell it that way) interesting. They sold animals there (ducks, cats, hens... ), antiques, used clothing...it was a good place to find a cheap bike.
One of the most notable things were the huge cables on every street, which though seem ugly at first, bit by bit become more charming.
It's odd that the cemetery is inside of the city - you can see it from several different places.
There are some salt mines very near to Cluj-Naoca called Turda.
In mid-October, the Negrenii market takes places in a town near Cluj-Napoca, which lasts for one weekend and is very interesting to see. It's similar to the Oser market, but at the same time different... you'll definitely find anything you're looking for there!
The region of Transylvania is amazing, in particular Alba-Iulia and Sibiu.
Overall, Romania itself is beautiful. The Mara Mures region is very authentic and traditional, the Brasoz area has some amazing forests and castles, Bucovina and its famous monasteries are worth a visit, as is the Danube delta...
Do you have any advice for future students coming to Cluj-Napoca?
My advice is to get to know the Romanian culture, it'll really surprise you. Also, try to get to know as many students from other countries as possible.
Don't worry at the start if it's already the end of October (or even November) and you still don't have your timetable or know what professors you have. The universities aren't that used to receiving Erasmus students, so if you tell a professor that that's what you are, they'll probably look at you like you're from another planet! I finally got in contact with a professor around Christmas time...
They love paperwork there, and you have to fill out mountains of the stuff just to get something simple sorted. You'll hate it at first but eventually get used to it and end up living by the philosophy of 'no stress'. Everything will work out fine in the end, and you'll remember everything as a anecdote afterwards.
Also, enjoy the country and travel as much as you can. If you can hire a car for 20 euros a day and visit beautiful areas in all the different regions.
Above all, make the most of your time and try to get involved in activities around the city and with locals.
Good luck and happy Erasmusing! :)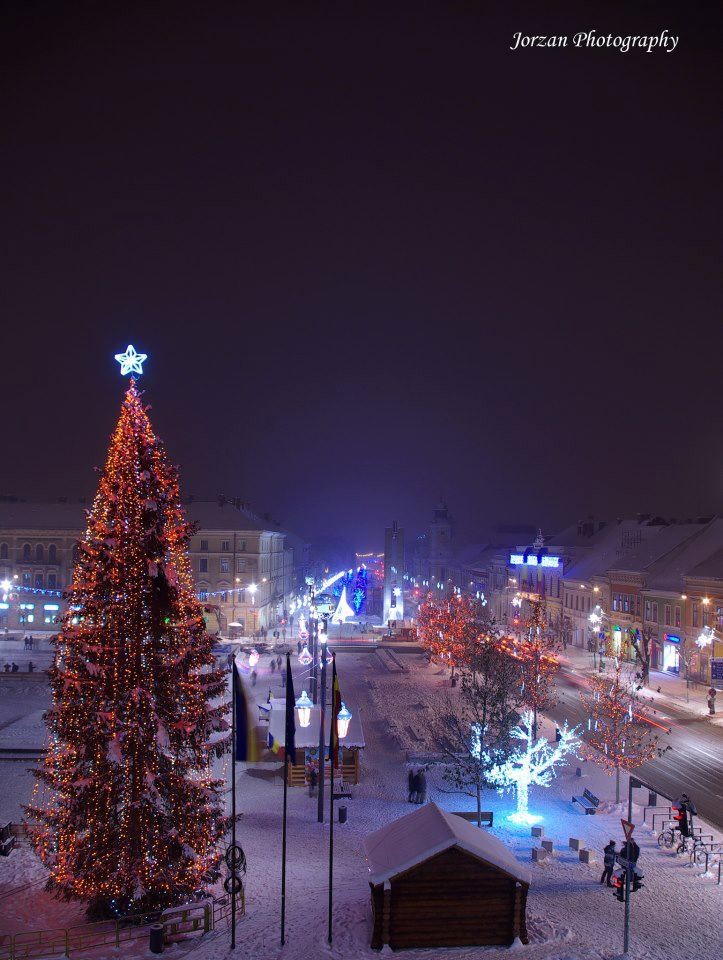 ---
Photo gallery
---
---
Content available in other languages
Share your Erasmus Experience in Cluj-Napoca!
If you know Cluj-Napoca as native, traveler or as exchange student... share your opinion on Cluj-Napoca! Rate different characteristics and share your experience.
Add experience →