Experience in Budapest, Hungary by Nora
Architecture and landscape

10 / 10 points

Entertainment

10 / 10 points

Culture and customs

8 / 10 points

Transport

8 / 10 points

Gastronomy

8 / 10 points

Prices

10 / 10 points

Party

8 / 10 points

Weather

8 / 10 points
---
How do you like Budapest? Would you recommend it? What's it like?
I was born here, so maybe I'm not completely objective, but for me, Budapest will always be my favourite city. The various parts of this city are so different that it's impossible to get bored. There's Buda with many hills in the vast green parts and there's Pest, which was voted the 'Paris of Central Europe'. The Danube river runs between the two.
People abroad often write that in Hungary it's not politically free or democratic... These are massive exaggerations! The only thing that's true is that cigarettes are only sold in designated tobacco shops, not in supermarkets. So don't worry, we live absolutely freely.
What is the student life like in Budapest?
Almost all of the big universities are in the city centre, so the city is full of students, who give an excellent atmosphere to the city.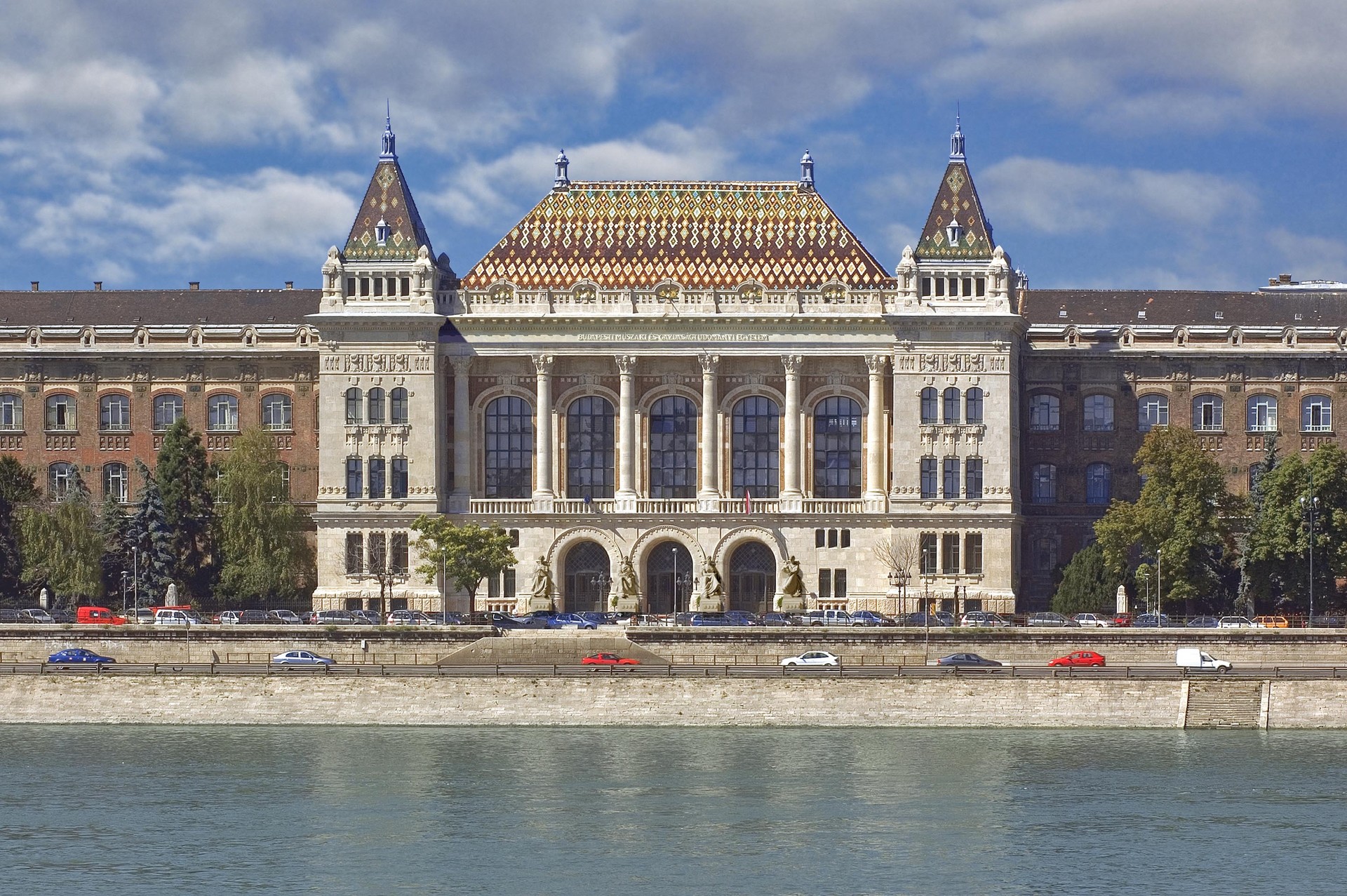 How much does it cost to live in Budapest?
The minimum amount that is needed each month, is 100, 000 forints which is around 250 GBP and 275 euros. Rent in a single bed along with all other expenses costs around 150 euros, although transport is quite expensive compared to other expenses, just as it is in Italy (a season ticket for students is 17 euros. However, leisure activities are much cheaper (a pint of beer only costs 2 euros), club entry can cost around 2-3 euros but most of the time it's free.
Is it hard to find accommodation in Budapest? Can you offer any advice?
It's the same in any city. The easiest way of finding somewhere is by searching on the internet or looking at the ads on the university wall.
What's the food like there? What are your favourite dishes?
So we eat a lot of meat with lots of spice. A typical Hungarian eats some kind of meat at least once a day, but usually more often. We don't eat that many carbohydrates, except for bread.
The typical daily menu:
Breakfast: bread with butter and jam/honey/prosciutto/cured meats...coffee/cocoa/milk (milk is needed everyday!).
Lunch: any type of soup, then meat with rice/ potatoes/vegetables.
Dinner: similar to breakfast, but without milk.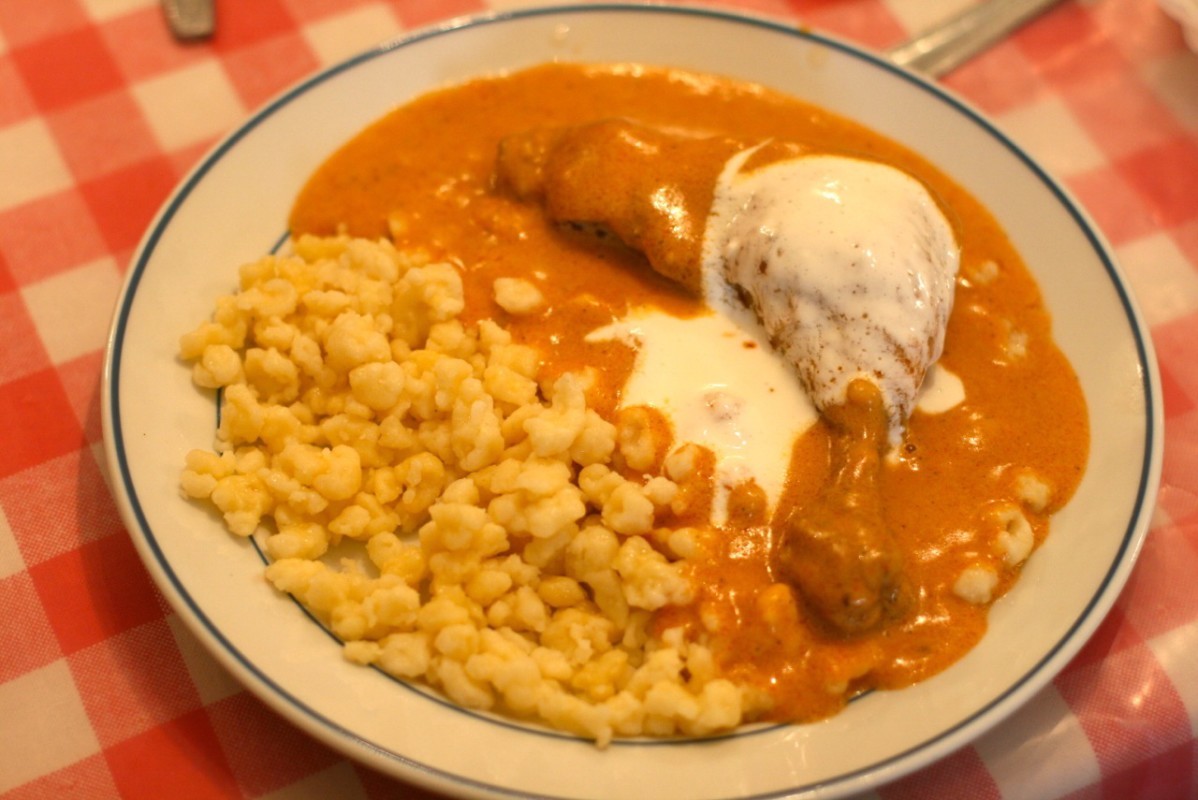 Some foods and typical spices:
Paprika.
Tejföl - (sour cream) similar to cream, but a more intense flavour.
We havegood sausages, and we use lots of onions.
Gulyás (gulash) - a soup with meat, potato, carrots, pepper and paprika.
Paprikás csirke - a chicken ragu with paprika and sour cream. It's eaten with rice or gnocchi.
Palacsinta - similar to crepes.
Túró Rudi - something similar to ricotta covered in chocolate. It's sold as a chocolate.
Wine - we have some excellent wines which are also very famous. They're more 'serious' than Italian wine.
Pálinka - an alcoholic drink as strong as vodka, but it's made of fruit, which preserves the flavour. It's drunk as a shot, not with mixer.
In your opinion, what are the best places to visit in Budapest?
Parliament (the largest in Europe), Buda Castle, Heroes' Square, Vörösmarty Square (just before Christmas!), The Trail of Artificial Toys (this is a monument and has an incredible view which you can enjoy whilst you exercise), Széchenyi Thermal Bath
---
Photo gallery
---
---
Content available in other languages
Share your Erasmus Experience in Budapest!
If you know Budapest as native, traveler or as exchange student... share your opinion on Budapest! Rate different characteristics and share your experience.
Add experience →