Experience in Budapest, Hungary by Dóra
Architecture and landscape

10 / 10 points

Entertainment

10 / 10 points

Culture and customs

10 / 10 points

Transport

8 / 10 points

Gastronomy

10 / 10 points

Prices

10 / 10 points

Party

10 / 10 points

Weather

10 / 10 points
---
What is it like to live in Budapest? Would You recommend it? What is the city like?
Hello all! I've spent four years in the Hungarian capital city, and I think that there's no better city in the World for students. Budapest has an ancient fever, it's an elegant, old, classical city, but innovative, creative, full of opportunities and new ideas too. Budapest is compatible with any kind of people between ages 16 and 70, it has old-school and trendy parts as well. Everyone finds his/her places of interests in this city. Everyone can choose the proper domain of activity, activities and advantages of the city which best fit his/her personality. Budapest has 1000 faces.
What interests us the most about Budapest is the student life and night-life. I would recommend Budapest to people who love adventures, challenges, noise, parties, multiculturalism, variety, new impulses and are opened to meet new people and situations. Other people could find Budapest too loud and too diverse. For someone who spends his days mostly indoor, and it's not so excited about trying-out new things, maybe a small and simple average European city is more suitable. Budapest is ideal for those who live life at its fullest, for travelers, for courageous people not afraid of the unknown. If You want to live the time of Your life, and gain some memorable experiences as students, than choose Budapest.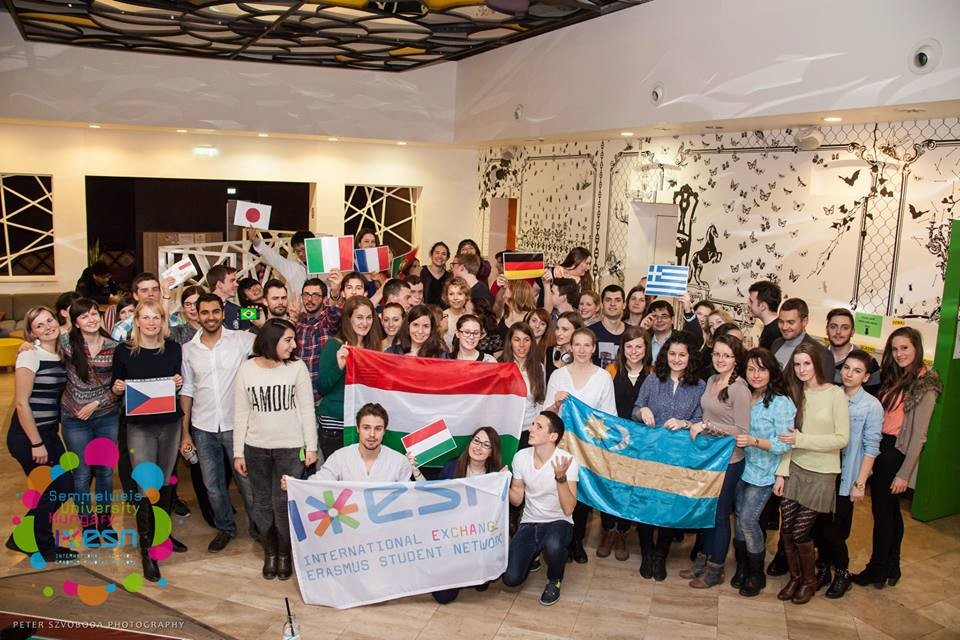 Interestingly, even if I lived for 4 years in Budapest, I faced new impulses during the whole time. Till the very last day I still could find new impulses, new faces. And funnily I can say that there are still places left to visit, I can't claim that I know the city 100 % completely. I've been in several other European cities, where days or weeks were enough to discover the most things, but for a full Budapest experience one needs at least 4-6 months. No one can ever get bored of Budapest!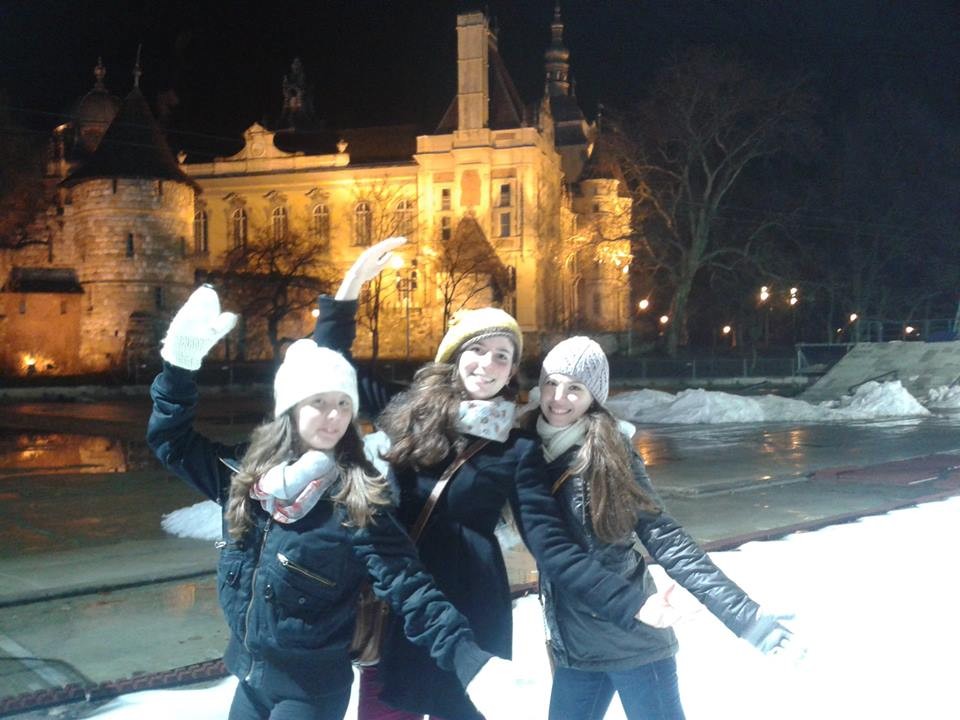 Describing with some key-words, Budapest is cheap, colourful and lively. Theatre, folk music, folk dance, sightseeing buses, boat-trips, concerts on ships, hiking, breath-taking panoramas, ruin-pubs, rent-a-bike, running on Margaret island, bridges, open-air yoga, street-food, vegan, Sziget Festival, live music, Erasmus Student Network, Parliament, ice-skating at Városliget, thermal baths... these are the first words which come to my mind if I think about Budapest.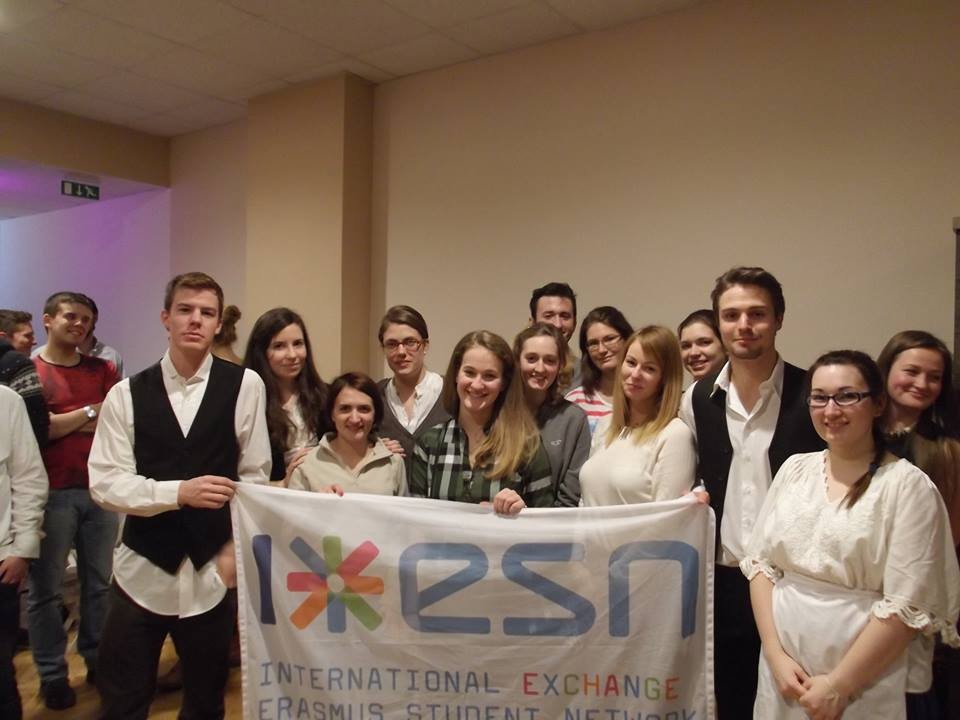 What is the student lifestyle like in Budapest?
I was studying at med school, so my student lifestyle was no average, because learning took a lot of time (approximately 70% learning - 30 % student life), but in general if someone finds the equilibrum, this proportion can be 50-50%. Technical University, ELTE, Corvinus, CEU and Semmelweis University are the most popular and biggest ones, but Óbudai Egyetem, Szent István, Károli, Pázmány are good and famous too. Unfortunately, I can't tell You anything about how is studying in English or German for Erasmus students, because I was studying on my mother language, with Hungarian students, living the same life as them.
But on the other hand, I do have a lot of experience about leisure time and the other half of student-life, called: F-U-N. Learning and passing every exam is quite hard in the Hungarian capital, because the city has a lot of charm, and it's irresistible. I mean, several Erasmus students fall in the 'trap' of spending too much time exploring, discovering and enjoying the surroundings, and thus they don't have enough time for studying. It's hard to stay in the house and learn, in such an inviting, attractive and seductive city.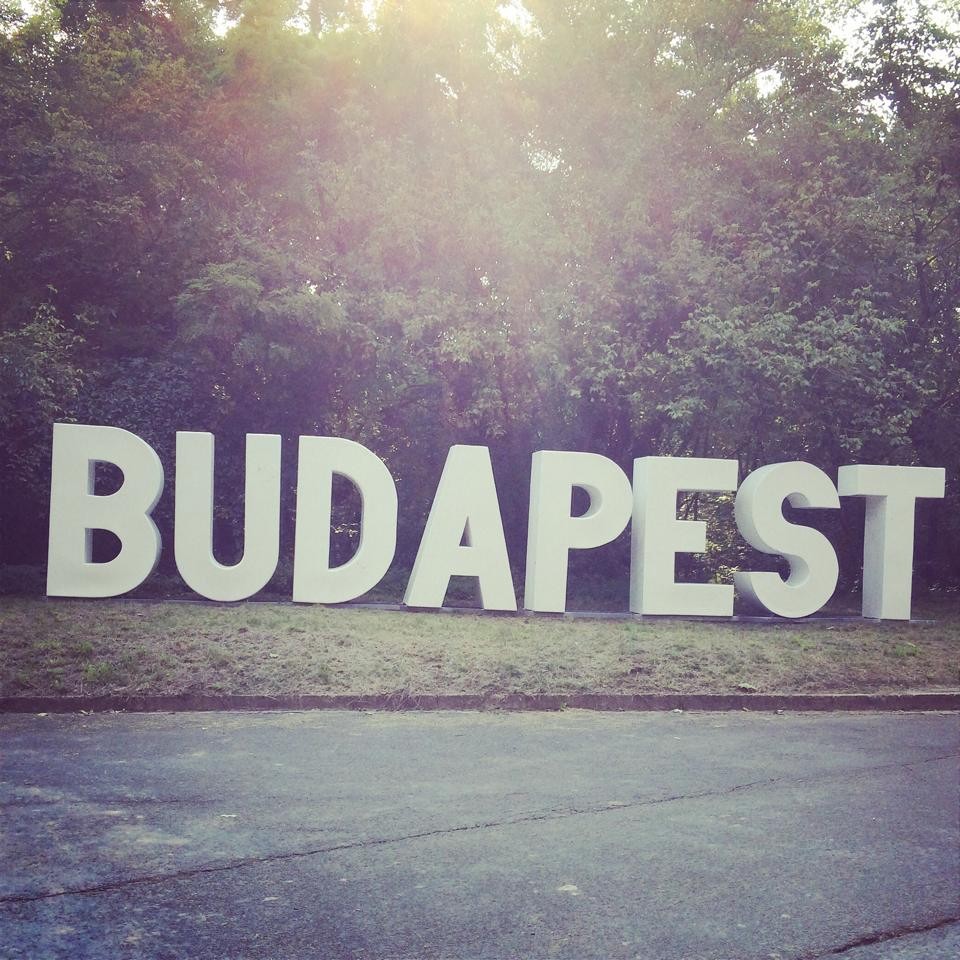 The average student lifestyle in Budapest looks like: having little sleep, waking up, drinking coffee, being late from university, eating good quality-food with friends near the university after classes are over, and waiting for the weekends! when freedom arrives. Exception: med students at Mikszáth library: I don't deny that they don't go to party, but next day (Saturday or Sunday) they can be seen at the library from the very early hours.
How much does it cost to live in Budapest?
It depends on where do You live (which district), how much do You have to travel to Your uni or workplace, if You're renting an apartment, or living in a dorm, if You are living alone or sharing a room with flatmates or room-mates, if You're eating any kind of food, or You have food allergies or intolerance, what Your hobbies are, how much do You afford to spend on culture, entertainment, parties etc. But I will do a short calculation below.
If You don't mind how much money do You spend in a month, and You don't need to save money during Your ERASMUS, but enjoying life at it's fullest, than Your costs of living can reach 1000-1500 EUR (that means 450-500 EUR/month for a high-style flat in one of the central districts of the city, more 400-500 EUR for eating, and some more for having fun, going to gym, theatre, cinema, parties, etc). If You are curious, what's the cheapest way's price... I can tell You my personal story, because I've always been precautious with money. The sum is half of the previously mentioned, somewhere between 500-650 EUR/month. In a simple two/three bedded student dorm room (without big expectations, with common bathroom and kitchen at the end of the corridor in the peripheria of Budapest), eating cheap food from the supermarket (close to expiration day, or buying more quantity for less money), entering the parties before midnight for free (just to save some money), and many other useful tricks You can save money. It's Your decision.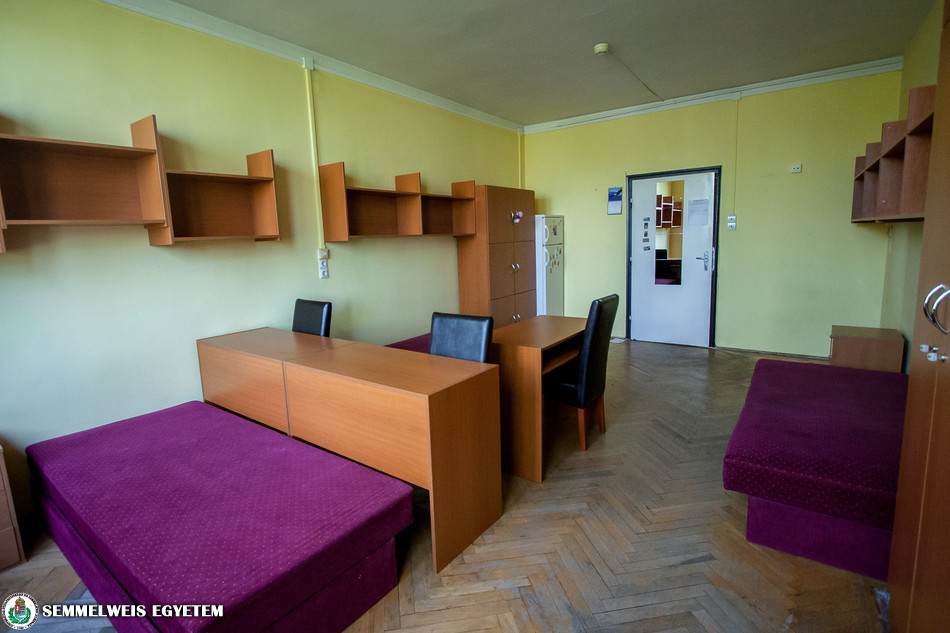 For example my dorm costs 50 EUR/month, transportation monthcard costs 10-15 EUR/month, cheaper food is somewhere between 200-250 EUR/month, and for fun and leisure You need more 150-200 EUR/month. But this is just approximately. So the truth is somewhere between these two poles.
Plus 1 advice: If You choose to do some part-time english job by Your studies there are a lot of so-called Student-Associations, which give opportunities for student work. On certain (Jófogás, Eudiakok, Mads, Ydiak, Minddiak, Prohuman, etc. ) sites if You're lucky You'll find english jobs, babysitting opportunities as well. So that can be source of profit.
But enough... I don't want to break your adventurousness, and hedonism, if you feel okay, than live a high-quality life, and allow yourself everything without looking at the money. If I had money, I would do the same and enjoy Budapest freely, without counting my budget daily. I just wrote some useful tips for those, who are more thoughtful about money.
Is it difficult to find accommodation in Budapest? Is there any advice you can give?
There are a lot of hostels, university dorms and rentable apartments as well. Couchsurfing can also be an option for a few days. The only advice I can give, is to search for Facebook groups in the topic of accommodation, because there are more opportunities, and easier to establish contact with other people: Albérlet Budapest, BUDAPEST ALBÉRLET, lakótárs-szoba-szobatárs kereső, etc. Facebook groups are for Your disposal about flats, rentable apartments. And some English groups: Budapest flats, Budapest flats and apartments for rent, and certain Erasmus groups can help You. Renting an apartment has the advantage of being 100 % free, on your own, peaceful life, and you can do whatever you want. The disadvantage is that You're isolated from other people. And of course it costs ten times more than a dorm.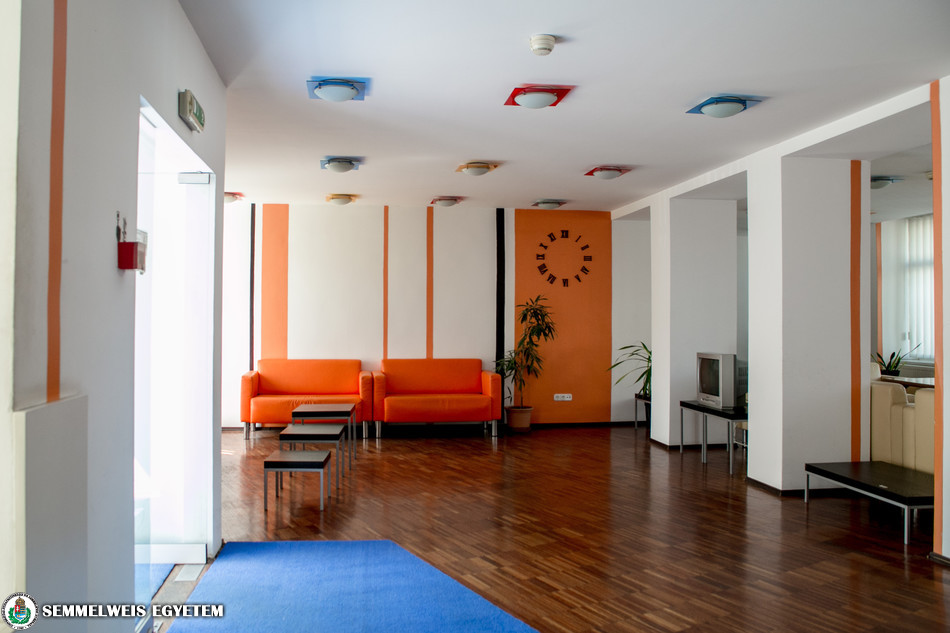 If You're studying at Semmelweis University, You can choose between the following dorms: Balassa János, Kátai Gábor, Bókay János, Korányi Frigyes, Markusovszky Lajos, Selye János dorms
For Corvinus University there's : Földes Ferenc, Tarkaréti dorm, Kinizsi dorm and for BME (Technical University): Schönherz Zoltán, Martos Flóra, Vásárhelyi Pál, Baross Gábor, Kármán Tódor, Wigner Jenő, Nagytétényi úti dorms
ELTE brings the following ones: Kőrösi Csoma Sándor dorm, Damjanich Street, Kerekes street, Ajtósi Dürer street, Vezér street, Nagytétényi street, Nándorfejérvári street dorms
And if You are studying at Óbudai University, search for: Bánki Donát dorm, and Kiss Árpád dorm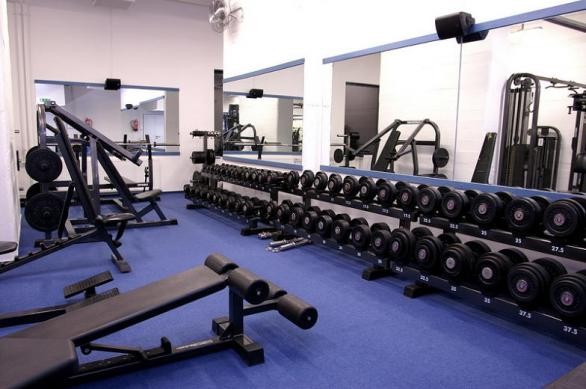 Living in a dorm has the advantage of being in centre of attention, getting to know other people, new cultures, you can receive help, if you have a problem. The price for a month in a dorm is much more less than a flat. There are 3, 4 bedded, 2 bedded and also single rooms as well, so if you have lucky and Your roomate(s) are good guys, you won't have many difficulties. Many dorms have fitness rooms, saunas, sport fields, gardens, so this is another advantage. But living in a dorm gives negative points as well: You always have to adapt to others, maybe wait some minutes till the oven it's free and the previous resident finished baking his food and so on. But there's higher community fever. ATTENTION! The application period for dorms is at the end of Spring beginning of Summer!
If You're spending just a few days at Budapest, I can advise You to try Couchsurfing, or Casa de la Musica Hostel in the city centre. Fair prices and good staff.
What is the food like? What are your favourite dishes?
Food is various. Arabian, Oriental, Chinese, Japonese, Vegan, Raw food, Traditional Hungarian food, Italian, Mexican, Vietnamese and Peruvian food. Mc Donalds, KFC, Burger King, Subway for fast-food lovers. Bakeries, Low-Carb bars, BIO-shops, pastry shops, Souper Pasta and many more. For gourmets and for students in a hurry. There's a wide range of possibilities.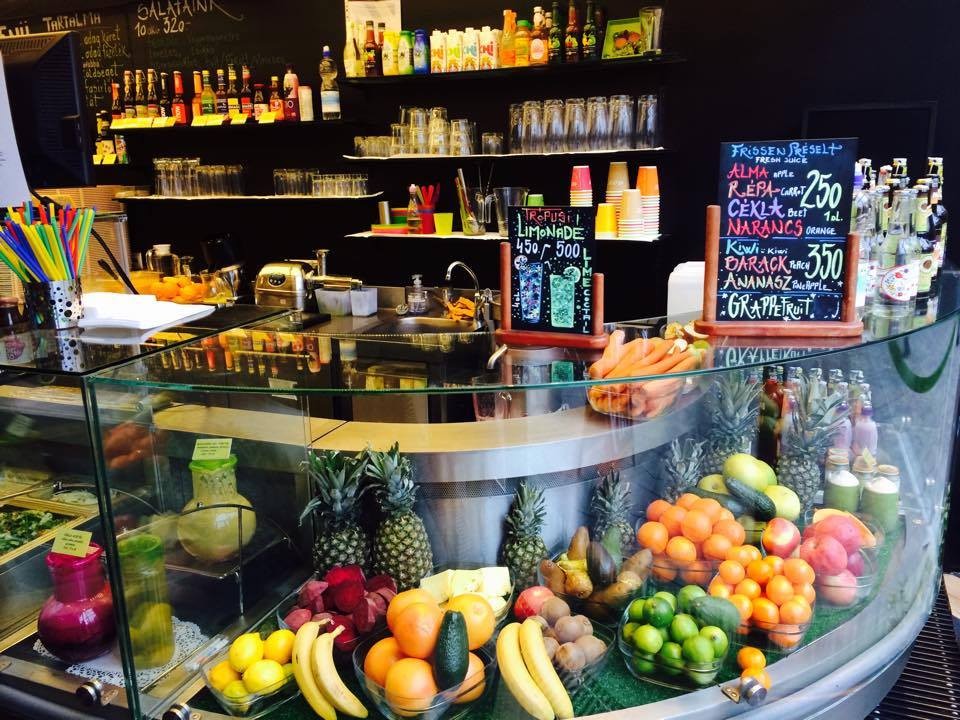 Food is generally cheap. In market halls You can buy fresh and natural meat, dairy-products, fruits and vegetables. In the supermarket You can buy Hungarian products and imported products as well. Supermarkets always give great sales and offers, so shopping is a cake-walk.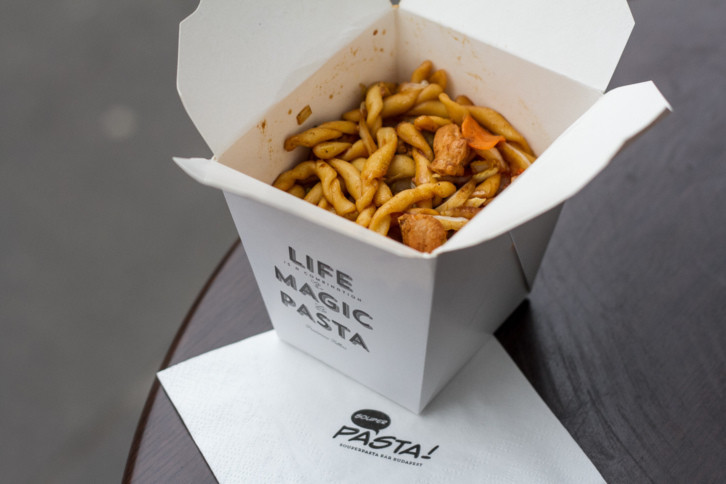 What places would you recommend visiting in Budapest?
Before I start listing the places which are worth visiting in Budapest, I'd like to recommend You to rent MOL Bubi bikes while taking a city-tour.
Citadella
St. Gellért-square and mountain
St. Gellért bath
Buda Castle
Margaret Island
Kopaszi dam
Synagogue
Heroes square
Operahouse
Parlamento
Vajdahunyad Castle
National Museum
Várkert Bazar
Széchenyi bath

Városliget
Budapest Zoo
Great Market Hall (Fővám square)
Római part (Roman bank of the Danube)
Gül Baba street
The Houses of Parliament
Deák Ferenc square- Budapest Eye
Andrássy street
St. Stephen Bazilica
Normafa (hiking place)
Csodák palotája (palace of miracles)
Zoo Café
Cat Café
Szimpla Kert
Kuplung
Doboz
Rudas bath
Dagály bath
Corvinus University
Technical University
Further good activities/leisure time programs: shopping in the malls (WestEnd, Arena Plaza, Köki Mall, Allee, Mom park, Mammut), experiencing Bikram Yoga at Astoria, going to wall climbing, visiting Aqua World Resort Budapest- water amusement park, visiting contemporary dance and ballet workshops, going to Hajós Alfréd and Császár-Komjádi Uszoda swimming pools to swim and enjoy sauna, attending street-food festivals, design-weeks, wine-days at Buda, museum's night, book's night, researchers' night, theather's night, ice-cream's day, and national Hungarian traditional days and events like August 20, national day.
Is it good to eat out in Budapest? Can you tell us your favourite spots?
My favourite places in the heart of Budapest near Kálvin square:
Vega City - vegan and vegetarian food
Noir chocobar - chocolate specialities
TAO - chinese food
Nagyi palacsintázója - pancakes
Halkakas - fish dishes
Icebar Budapest - great icy drinks
Levendula - icecream
Dallas Burger - rustic home-made burgers
Papírtigris - sushi bar
Belgian waffle bar
Black Cab burger
SUGAR! - cakes, desserts
Pho - vietnamese food
Flórián tér subway - lángos
PASTA Gringos Amigos - Mexican restaurant
And many more... + 1 info: cheap, warm, home-made foods are available in the surroundings of bigger universities. Mensa food given at the university's cantine is also very good, healthy and traditional Hungarian. I ate a lot of times in the cantine of Semmelweis University Faculty of Health Sciences, and the quality of food was exceptional. + 1 (more) info: if You access Lakasetterembudapest, here You'll find the unique opportunity to eat home-made food in a special environment: at people's, families' own houses or apartments. Don't be afraid to try it, it has a special feeling.
Is the nightlife good in Budapest? Where is good to go?
Nightlife is very colourful in Budapest, from indie-pubs, to depeche mode style club, to stylish and fancy places, ruin-pubs, in conclusion many different styles mix together. You will definitely find the one which fits best Your personality.
Ruin pubs: Kuplung, Doboz, Szimpla, Instant, Kőleves Kert, Gozsdu

Extravagant places (dress code required): Hellobaby bar, Tesla Budapest
Typical party places with more different styles of music: Morrison's, Instant
Hip-hop, R&B: Peaches and Cream
Live Concerts: A38 ship, Aquarium Pub, Barba Negra pub, Budapest Park

For folk lovers: Fonó
Cheapest cocktails: pay 1 - get 2: Corvinus Café Nyugati
Other: Akácfa söröző, 4-es 6-os söröző, Buborék...
P. s. : Sorry for the quality of the pictures, I'm not a professional photographer.
Thanks for reading, Dora (If You're interested about more writings of mine, click here: Dóra)
---
Photo gallery
---
---
Content available in other languages
Share your Erasmus Experience in Budapest!
If you know Budapest as native, traveler or as exchange student... share your opinion on Budapest! Rate different characteristics and share your experience.
Add experience →