Travelling around Andalusia
During my year in Seville, I had the chance to travel a bit around Andalusia. Every weekend, the Erasmus society organised excursions. I didn't just take part in one excursion with the group, I went on other trips with small groups, family and good friends.
Gibraltar, a small English territory lost under the Andalusian sun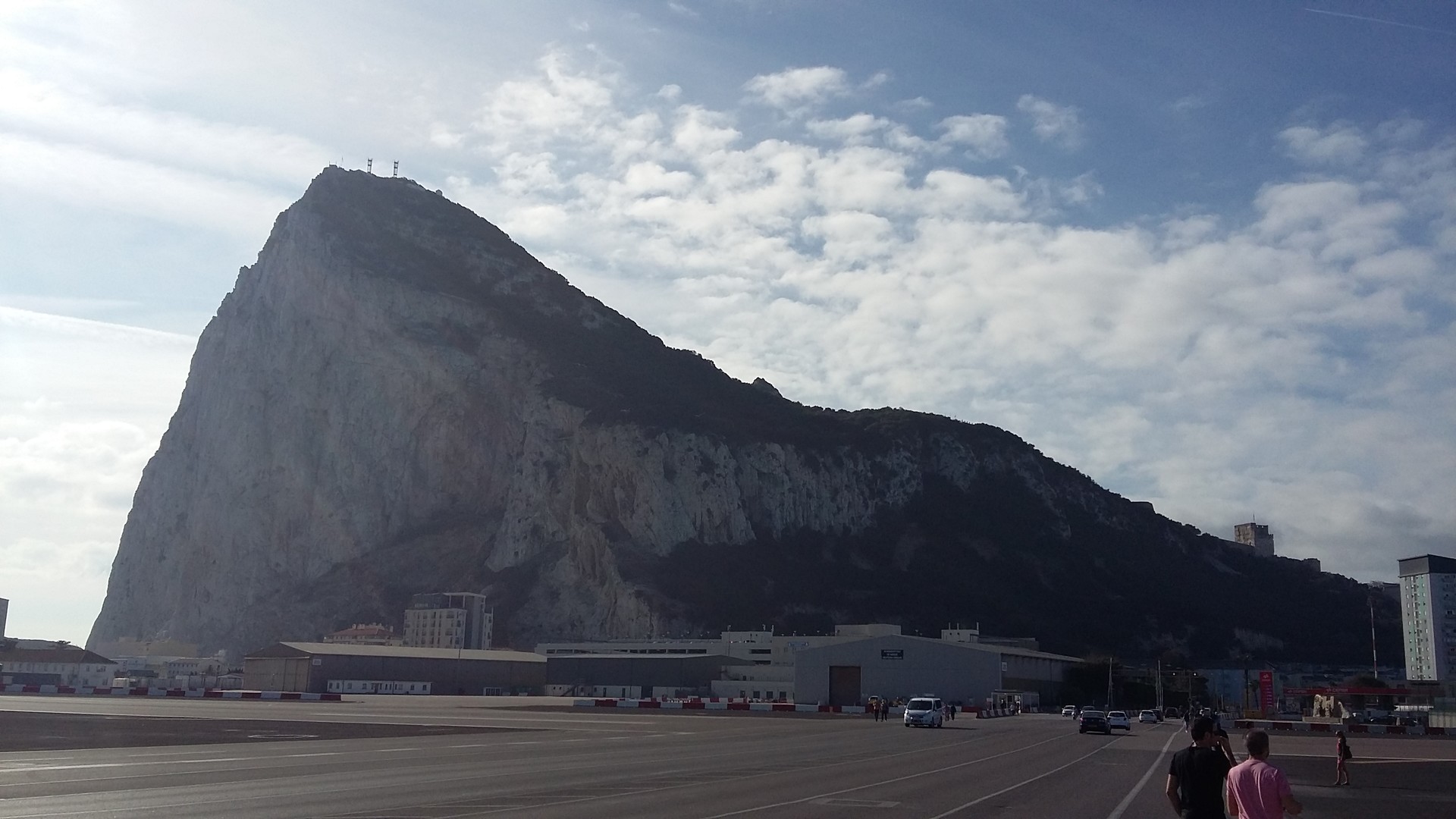 It's the first place I visited during my Erasmus year abroad. It was part of a day trip organised by the Erasmus society. This land is situated on the tip of Andalusia, it's opposite Africa, and from its coasts you can just about make out the African coasts. Despite its geographical location, they don't speak Spanish there, they speak English as it's an English territory. When you walk along the streets, you get the feeling that you're in England, with the sun and heat being an added bonus.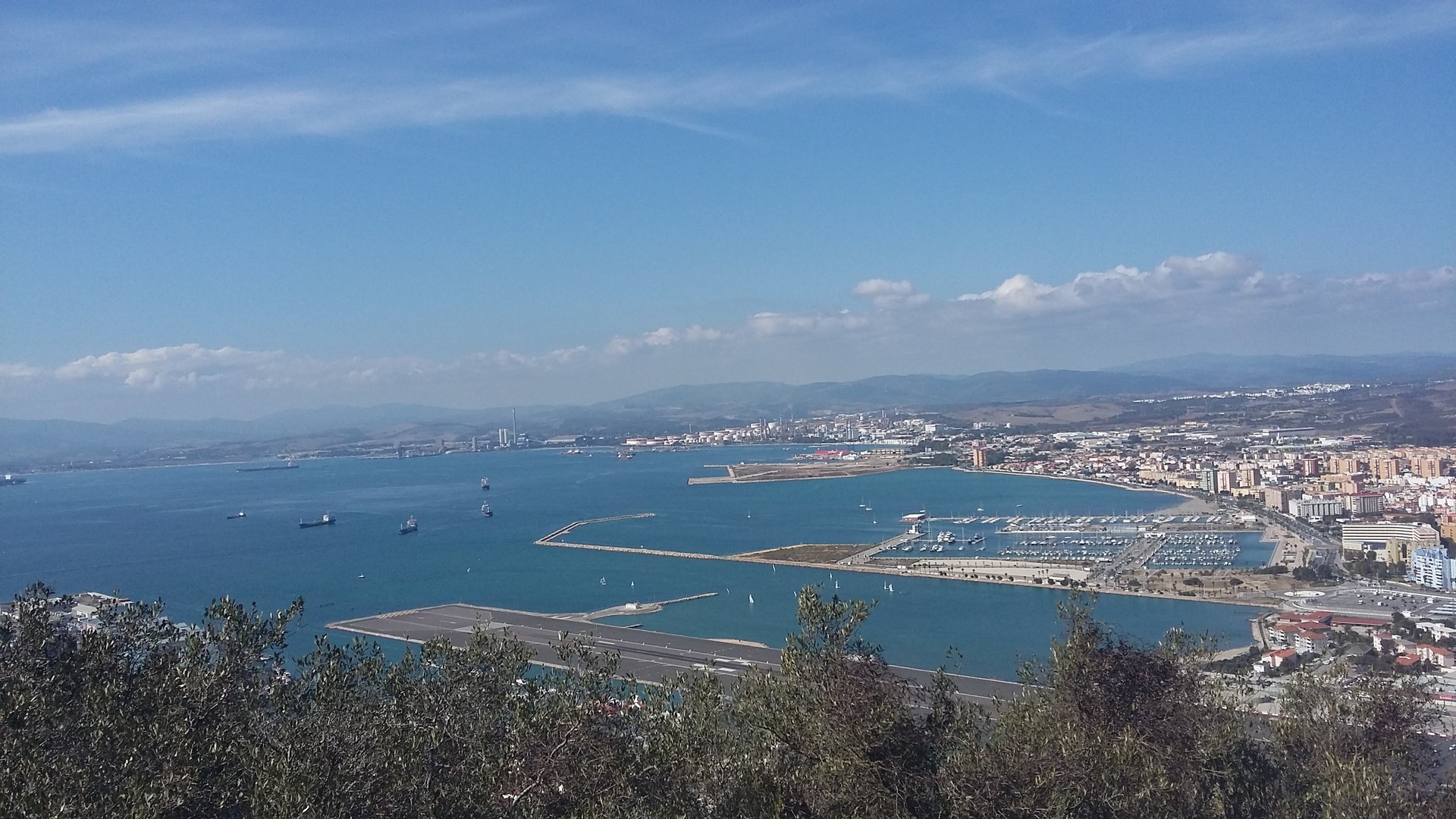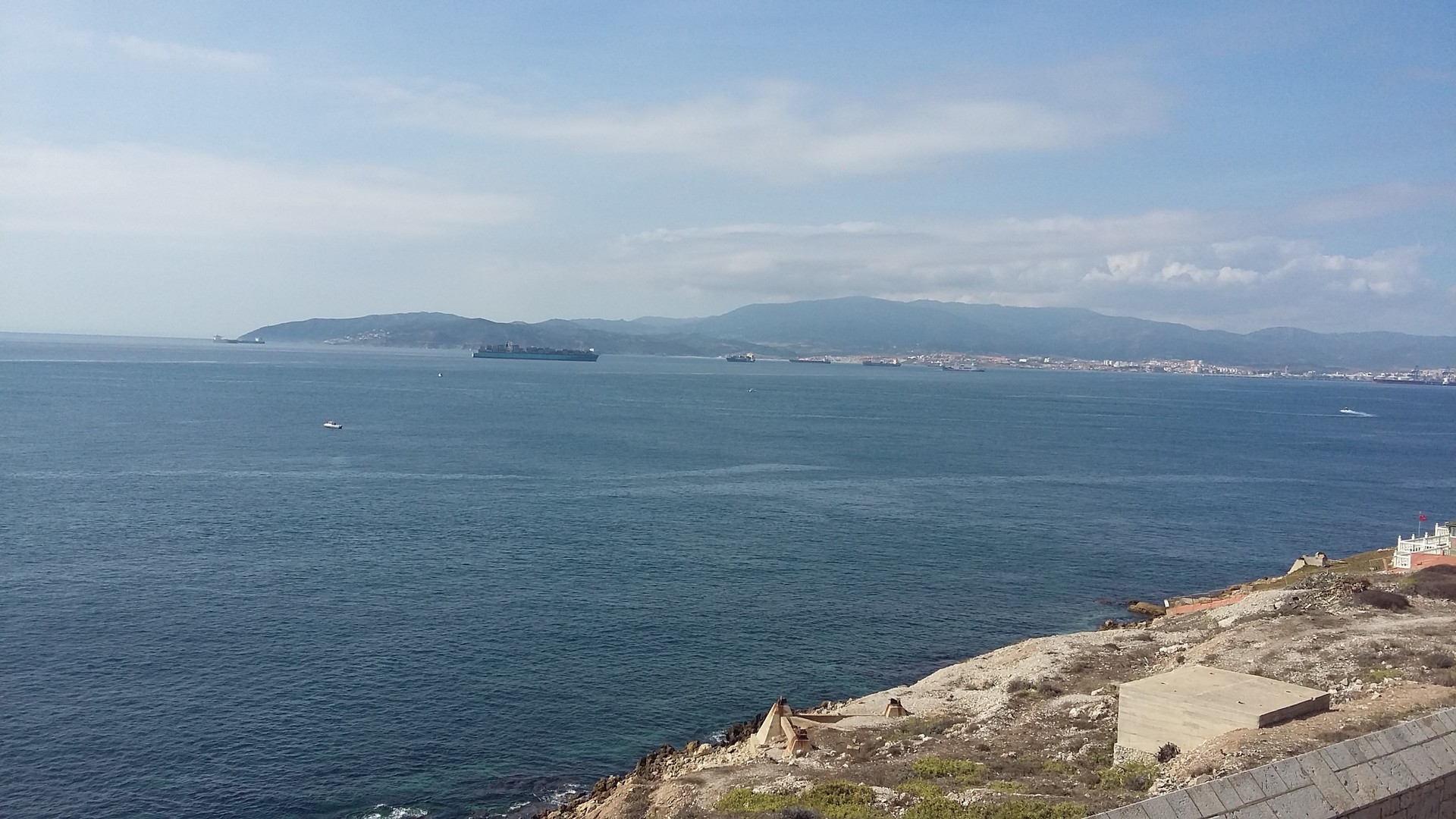 That day I went with a friend from the faculty and two of my housemates. You can see all of Gibraltar fairly quickly, spending one day there is enough. In fact, it's a really small place. In the morning, you can walk through the town centre and along its shopping streets. In the shops there are plenty of English souvenirs, like little flags. At lunchtime, you can order the famous fish & chips or eat typical English food. With regard to the local money, they use pounds sterling but most of the shops and restaurants accept euros too. Nonetheless, in euros everything is a little more expensive so the easiest option is to change up some money before you go.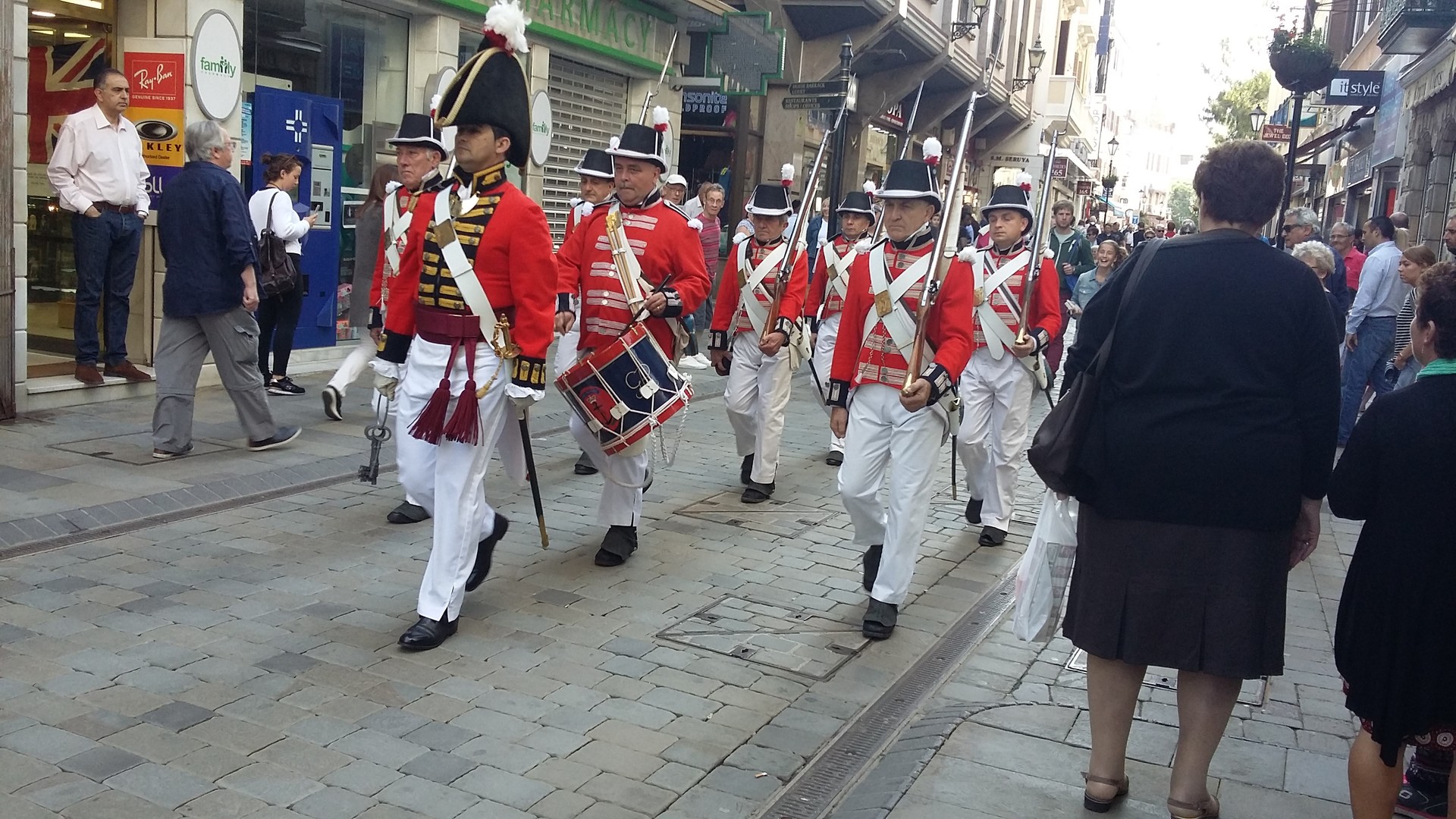 In the afternoon, you can go to the Rock of Gibraltar: the home to wild monkeys. Before getting up-close and personal with the monkeys, you should visit the place where they live, the mountains. There's a small shuttle bus which takes you there, but choosing to go on foot isn't too bad. After going up a little higher, you will finally see them, the little wild monkeys. They are used to the presence of people so you can easily go up to them. Still be careful though. Our guide read out some rules to follow: don't give them any food, and don't approach them too quickly. They are beautiful, not very big and used to people being around them, but they can sometimes become aggressive and violent.
My friends and I obviously had our photos taken with them, still being a bit cautious.
That first excursion was so good, Gibraltar is definitely a place to go to in Andalusia, it's an unusual small plot of land but very sweet to visit.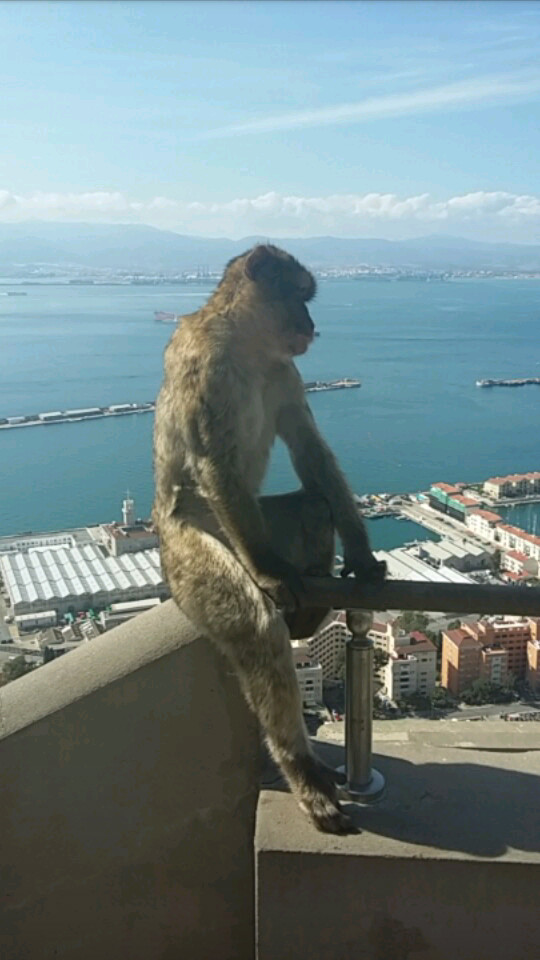 Granada, a weekend in the heart of Muslim culture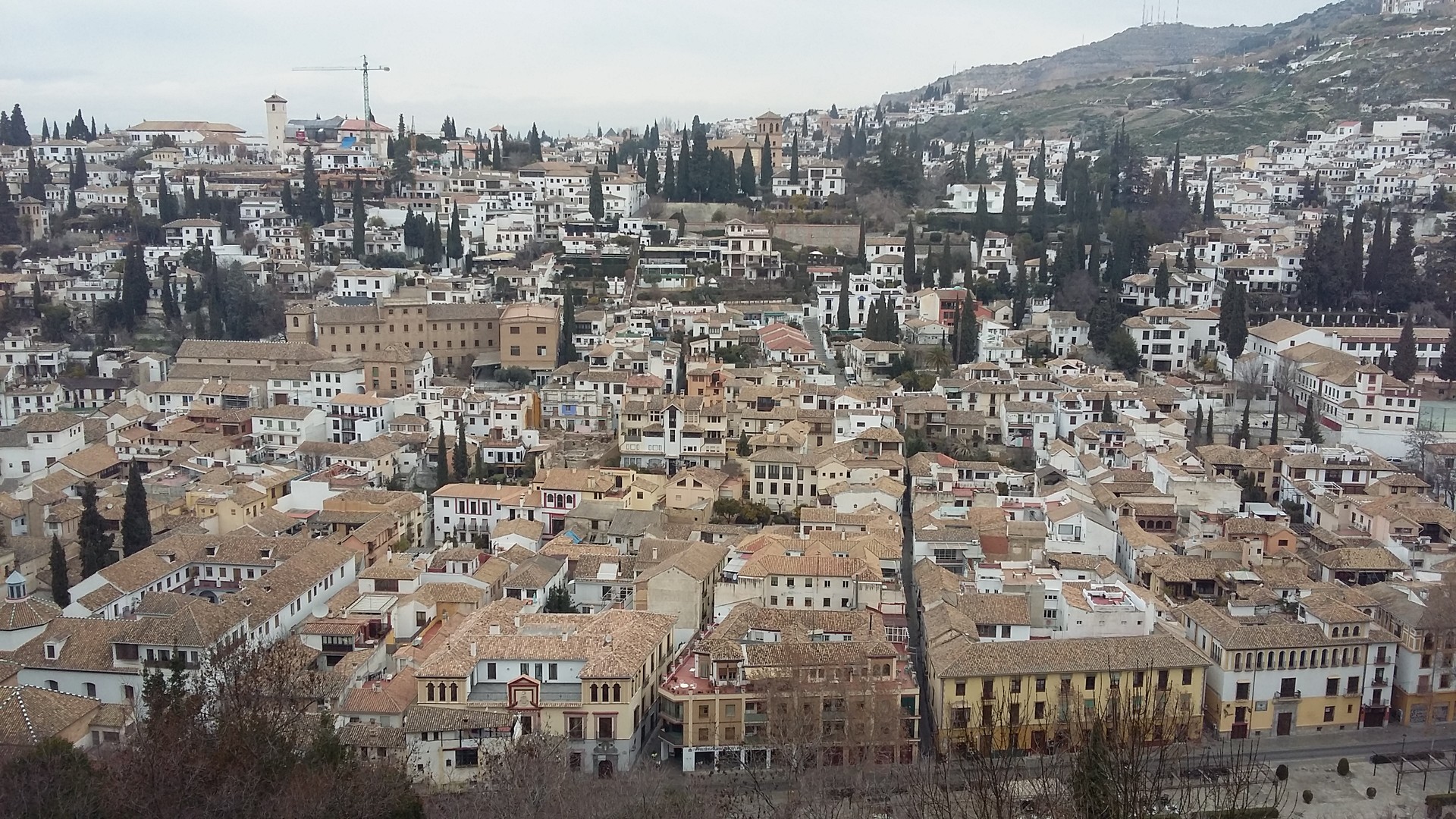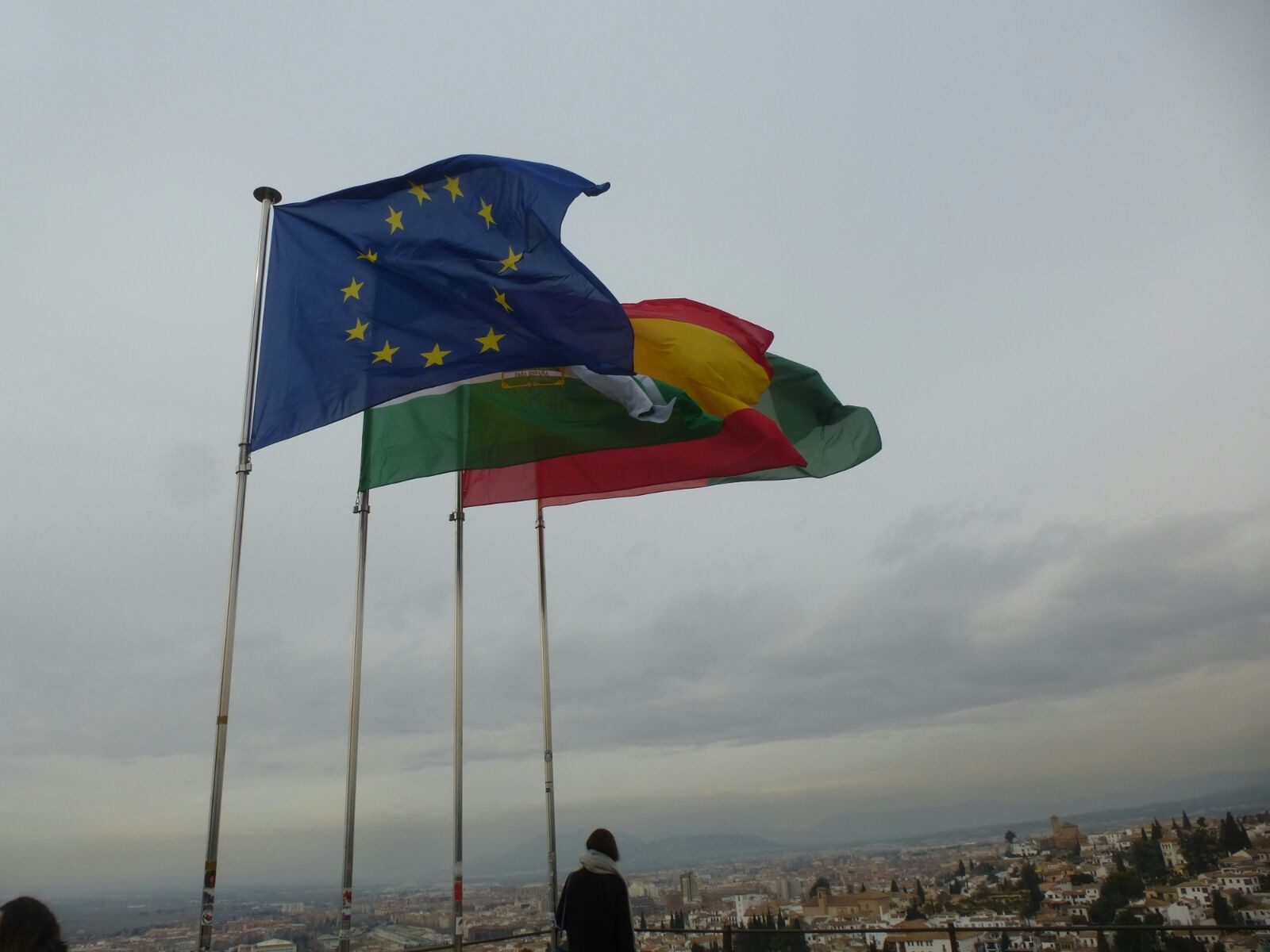 My three best friends and I decided to spend three days in Granada, a city you really must see. We went there from Seville in Blablacar, a really cheap and practical solution. For our accommodation, we rented an Airbnb.
Granada is a really nice small city, full of narrow cobbled streets. Meandering around the streets is such a pleasant feeling, even if sometimes you're out of breath. Actually, the climb isn't too bad!
In Granada you can clearly see that it was once ruled by the Muslim occupation, and it becomes more apparent in the city's architecture just as in the restaurants and shops. We were able to dive into the Muslim culture walking around the Granada souk, eating this delicious couscous in a really cosy Arab restaurant. The waiter was adorable, he offered us little cakes to go with our wonderful tea. Finally, something you must do if you go to Granada is visit the Alhambra! Perched on top of the hills in the city, it's an ancient palace which was controlled by the Muslim presence in Spain. The different monuments which make up the palace, such as the gardens, are magnificent. Also, the view from up there overlooks the whole city. Many people from all over the world come to visit the Alhambra, so don't forget to reserve your tickets in advance.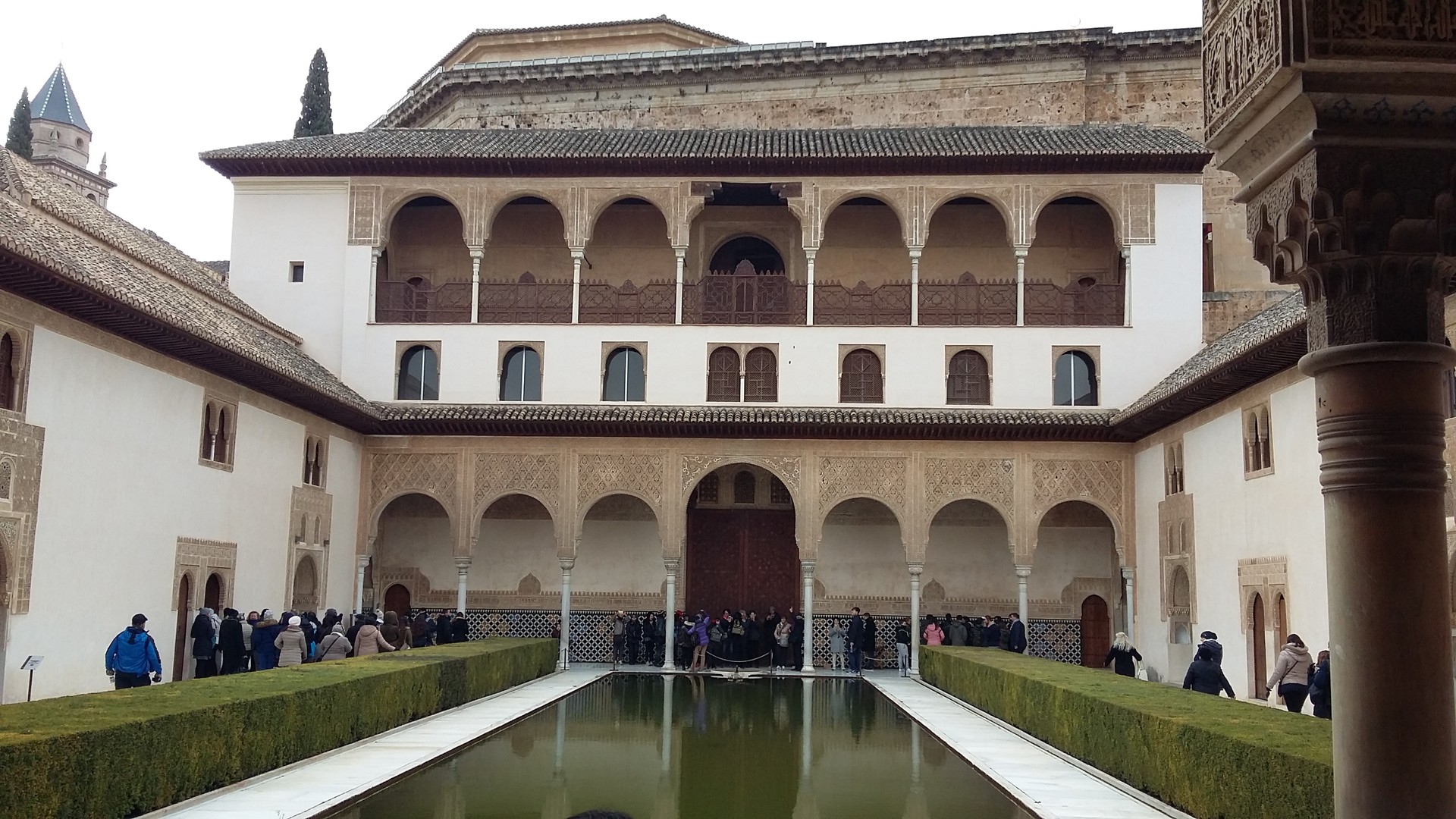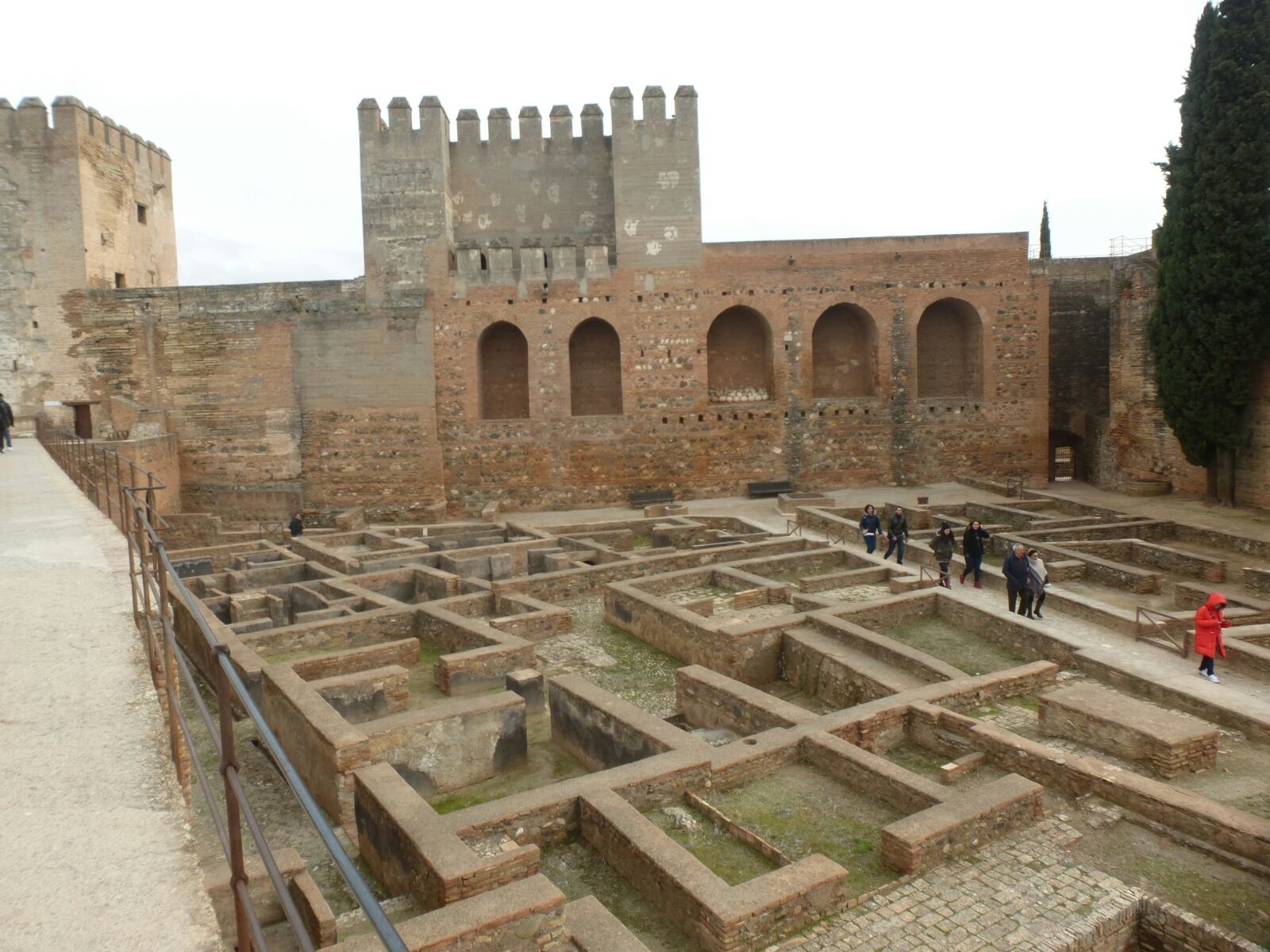 Three days in Granada is all you need if you want to take your time when visiting this city. The trip was such a great experience. We had a lot of fun. Walking around Granada was truly relaxing, when you get out of the centre, after having gone up into the hills, a calm atmosphere fills the streets. You will enjoy a superb mountainous landscape, and the white houses, well sometimes blue. During our trip, we came across some street sellers, such as a little old lady sat in front of her house or even a little museum of old photographs taken on the edge of the mountain.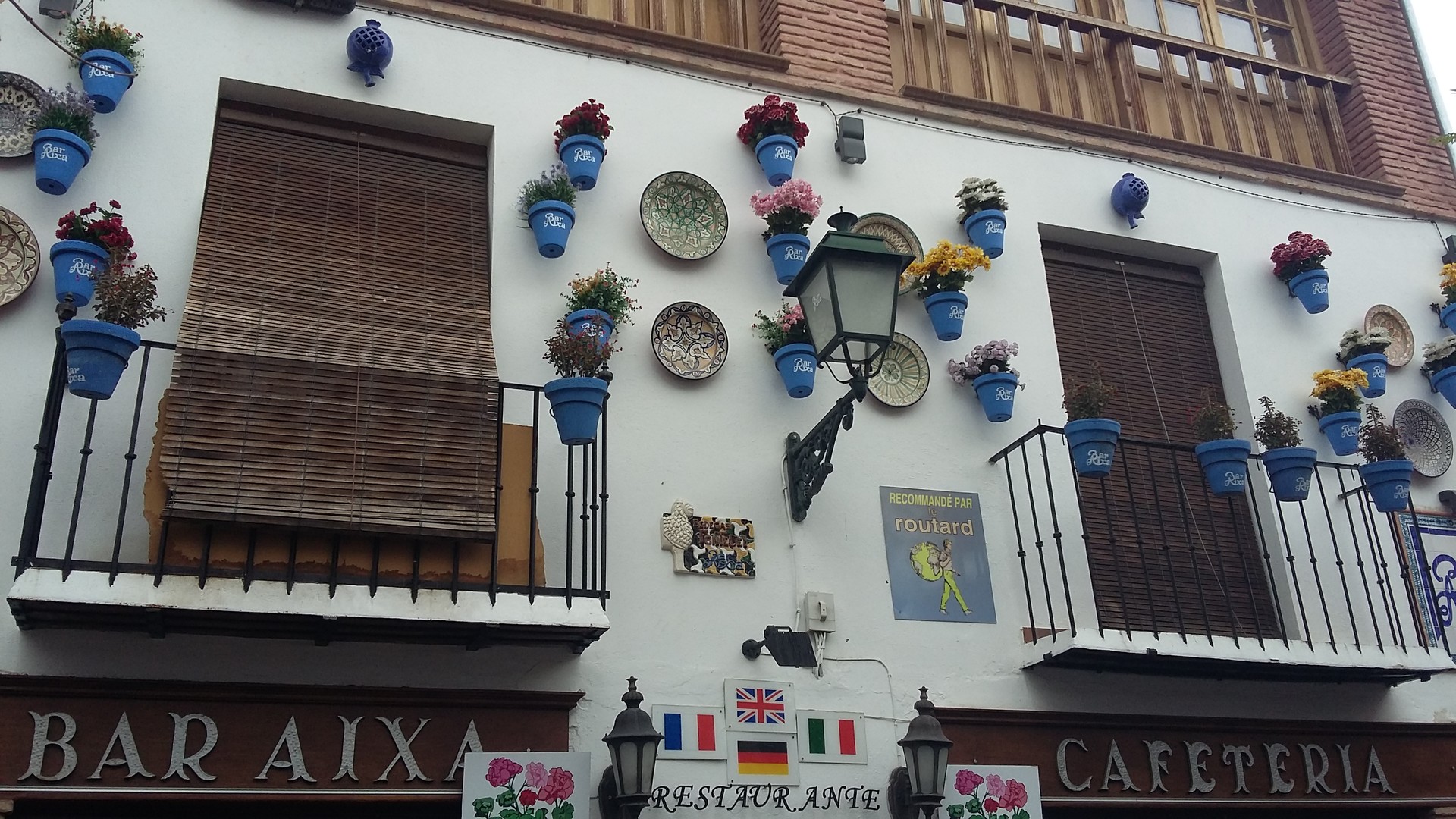 Conclusion: a good excursion with friends!
Ronda and its bullring, one of the most beautiful in the world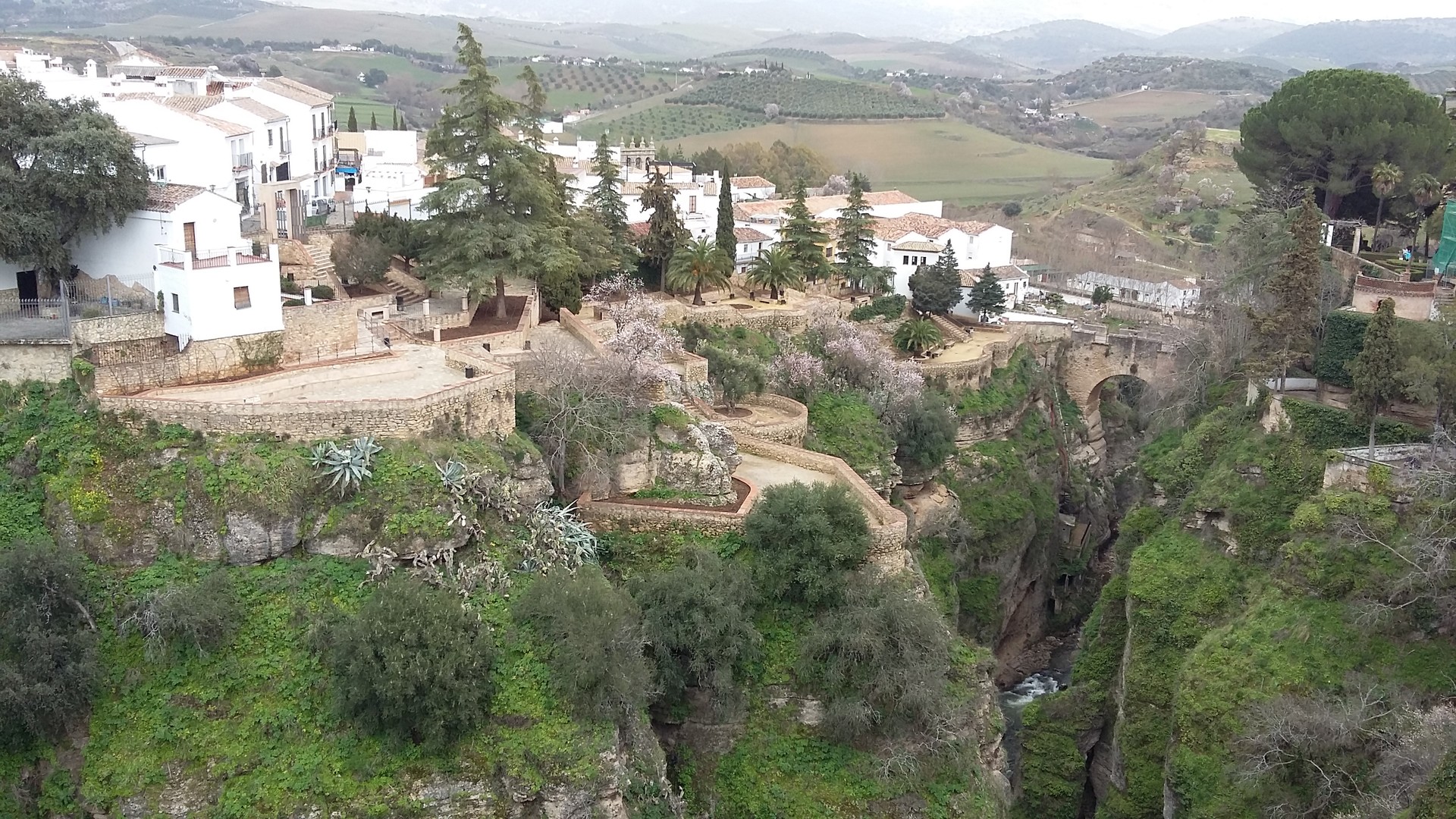 When my family came to visit, we took advantage of being able to hire a car to explore other neighbouring cities.
Therefore we made a stop in Ronda, a little Andalusian village. We made the most of striding along the streets in the old town and the streets which run along the cliff where the view from the New Bridge is absolutely breathtaking, as well as the valleys underneath. The view is honestly superb, astonishing. Some views in particular are stunning. It's one of the cities which I appreciate the most in terms of its landscape. Ronda is really pretty and tranquil.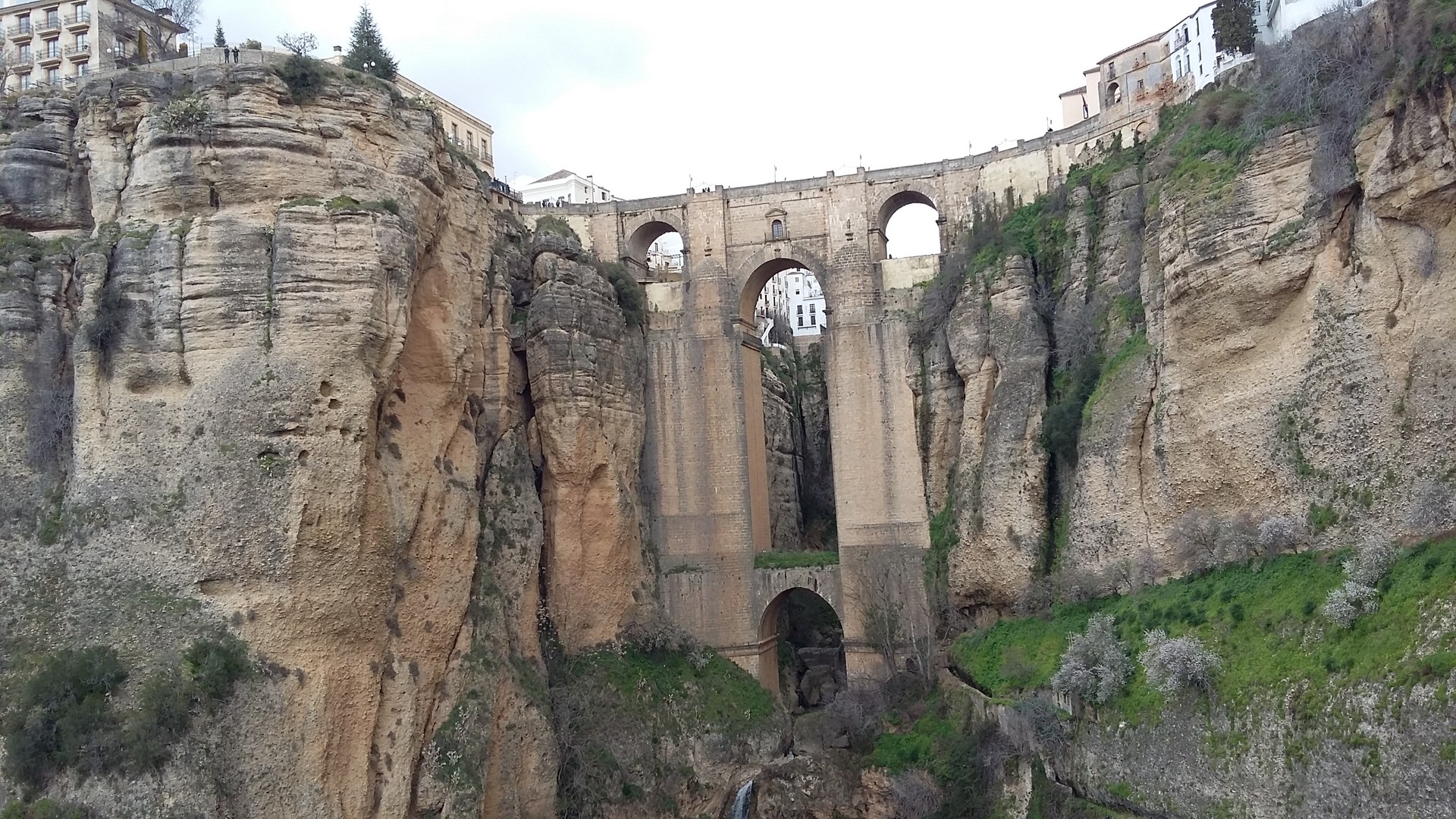 I also really liked visiting the bullring. It's huge, one of the biggest I believe. I have always been against bullfights; I think it's a barbaric event. However, being in Spain and wanting to form my own opinion, I decided to go to one of the shows. And I can finally say that I understand why the Spanish love this tradition. A bullfight is above all a show with the bull itself, symbols and a history behind it. It's all just staged. The best option would be to go to a bullfight with someone who really knows about it so that they can explain what you're seeing whilst it's going on. Of course, it's a sad and emotional moment, they still end up slaughtering a bull right in front of your eyes, so I understand that being a witness to such an event is upsetting. Therefore, I'm neither for nor against it, but I respect this tradition.

Cordoba and its mosque
We also stopped off in Cordoba, another Andalusian city where you can see Catholic and Muslim cultures coexisting. And there, thanks to our visit to la Mezquita (the Mosque), we were really able to experience the coexistence of the two religions. Along with the Roman Bridge, la Mezquita is the most famous landmark. It's unique. Once you've gone inside, you're immediately inside a cathedral and seconds later, you're inside a mosque. It's only made up of one building but the two religions are mixed together.
A dim light, low curved ceilings, archways, the Arabic style that we start to recognise and then suddenly, you keep going and you're in the middle of a beautiful cathedral: bright lights, really high ceilings and white walls. The difference between the two styles is unsettling but majestic.
Malaga, a unique experience
This was the best trip I went on. The heat in Seville was becoming unbearable you couldn't go out during the day, and hardly even at night. It was so hot that one of my best friends and I decided on the spur of the moment to spend two days in Malaga, to be able to make the most of the beach.
It was the end of the school year, last June, we didn't have that much money left so we decided to have a low cost trip. Malaga is about two and a half hours from Seville, and we decided to get there by hitchhiking. It was the first time doing it, my friend had already hitchhiked and since there were two of us, I wasn't worried. In the end, in twos, hitchhiking is really good. Holding our sign saying "Malaga", we set up on the side of a busy road and waited for someone to stop.
In Spain, hitchhiking isn't that common, many of you would make signs to say that we shouldn't be doing it or that it isn't right, but hitchhiking isn't illegal at all. The cops went past several times and none of them said anything to us.
Finally, we were picked up very quickly that time, in less than 15 minutes. However, no one was going directly to Malaga so we advanced a bit, and then we had to find another car to take us further. We got into a car belonging to very nice old man, a Dutch couple who came on holiday to Spain and lastly a Spanish couple. Everyone was lovely. From that moment I learnt that if there are two of you and you're a bit cautious, hitchhiking is a practical way to travel around. It lets you meet people, talk to them, learn about different places and about the country. Trying this experience with my friend was really fun.
We arrived in the early afternoon, and took advantage of this to go directly to the beach. Malaga is a really nice seaside city.
It has everything you could wish for, beautiful parks, the sea and a beautiful old town. During our stay, we didn't go to any of the cultural sites or monuments in the city, we simply wanted to make the most of the beach before going back to the heat in Seville.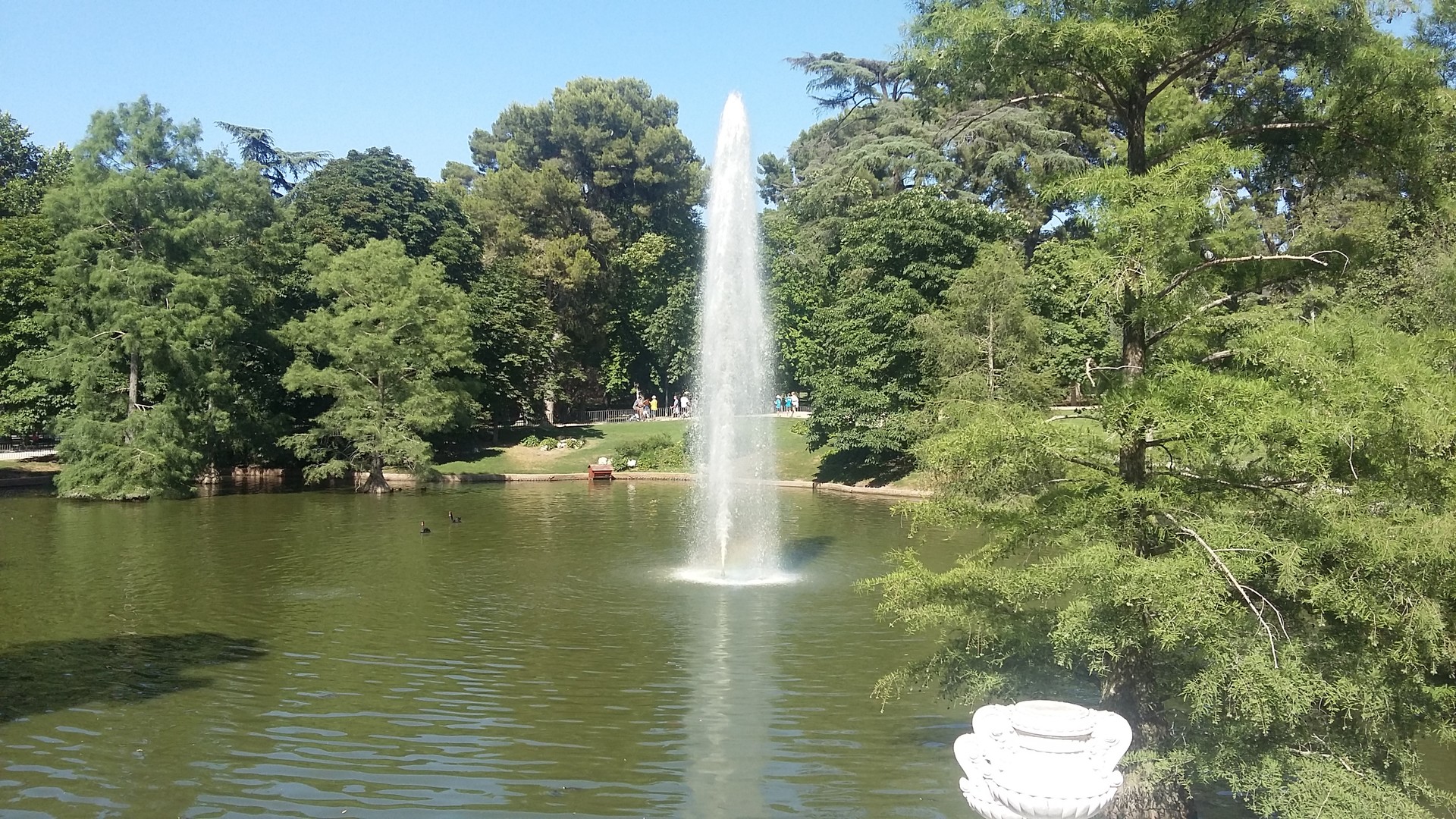 In the evening we met up with our host from the website Couchsurfing. It's a really interesting site to use when you go on a trip and don't know the city. The principle is simple, you enter the name of the city you're going to, how many nights you want to stay, how many people you're travelling with and click search. On the website, profiles of the people who are available during that period will appear and you can choose the one you like most and send a message. If the person accepts your request, you can stay at theirs which is free! And yeah, that's the aim of the website, to stay with people for free, a good way to meet people and get to know the city.
That night, our host was a 41-year-old man. We spent two nights with him and it was the most amazing encounter for us! He was kind and considerate. He came to meet us at the beach when he left work, to take us back to his place. My friend and I had a room to ourselves. He told us that if we needed anything, whatever it may be, just to ask him.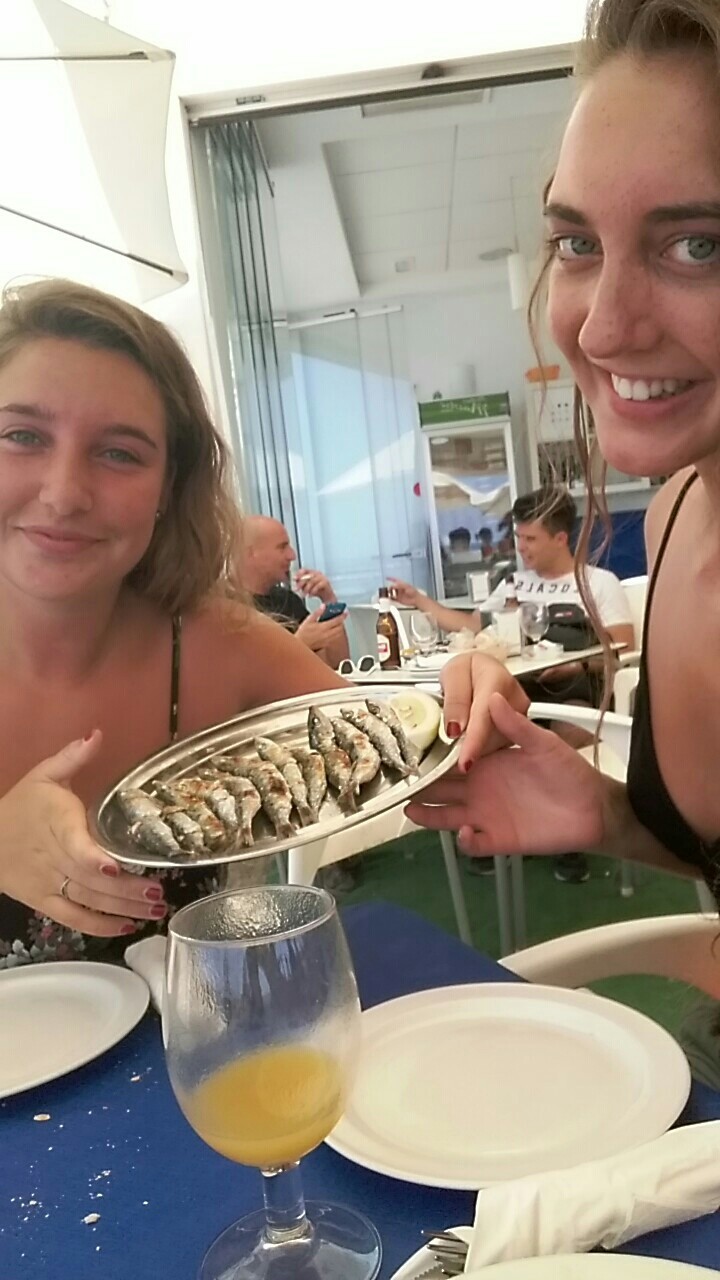 My friend and I wanted to go and eat in the city centre, so we asked him if he wanted to come with us, to get to know him a little better. He said yes and took us to a really good restaurant. He was a fan of music, we spent a night at his, singing and playing the guitar and the drums.
Sometimes, you meet really unique and amazing people who you will never forget. We shared some moments together then suddenly it was already time to leave. Life is full of beautiful encounters, the best moments are always the shortest, but the most intense.
Madrid, the Spanish capital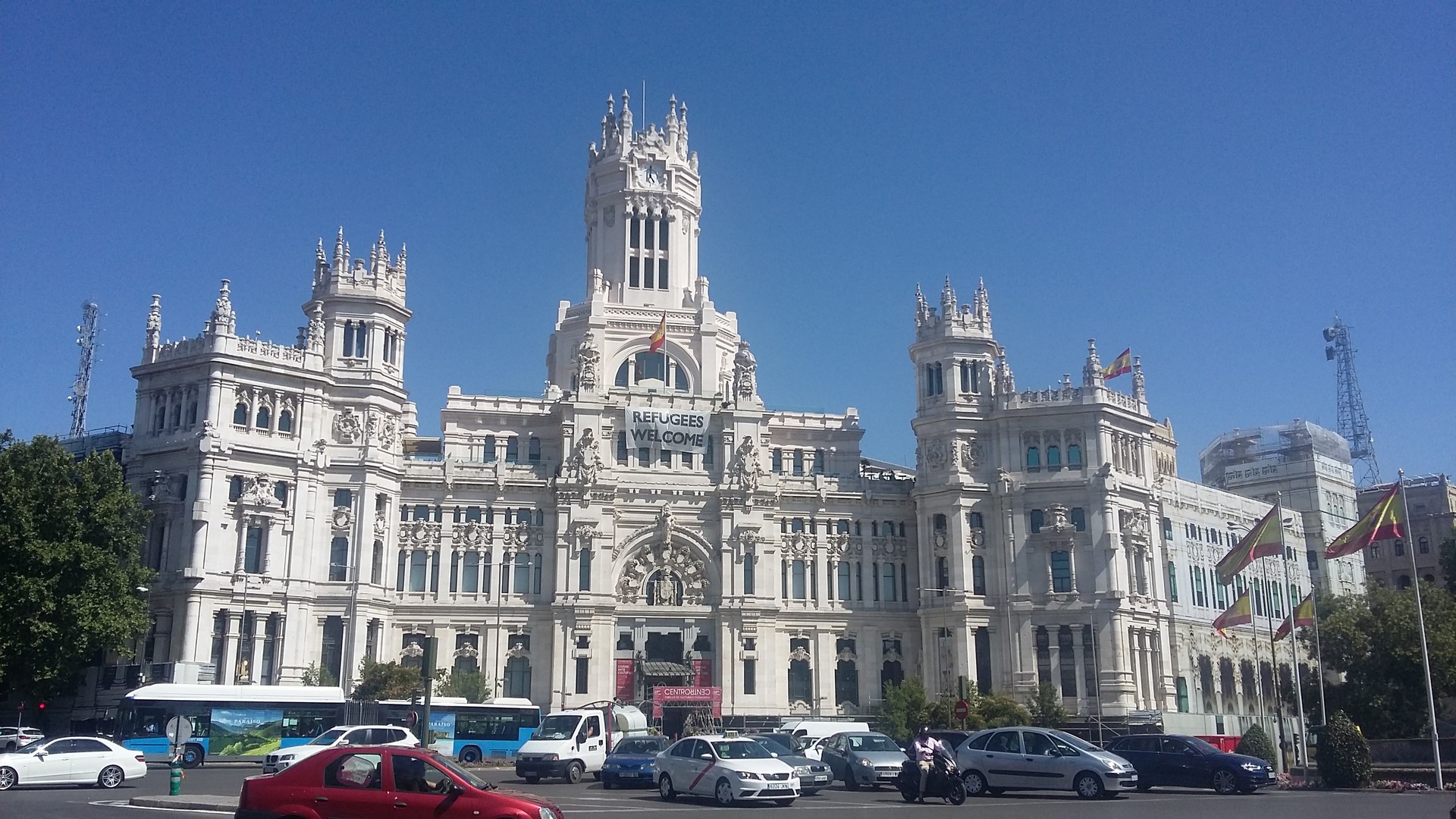 This was my last trip as an Erasmus student. I spent three days there with my housemate. We went there during gay pride. We also chose the option of couchsurfing to find somewhere to stay. Once again, the host was really lovely to us, he had a beautiful apartment and he gave us some good tips for visiting the city. We mostly visited museums during those three days. That made us revisit the culture, and it was amazing to see the pictures and paintings we had studied in class in real life. We also went to see the crystal palace, the Retiro park, and the Alcalá gate.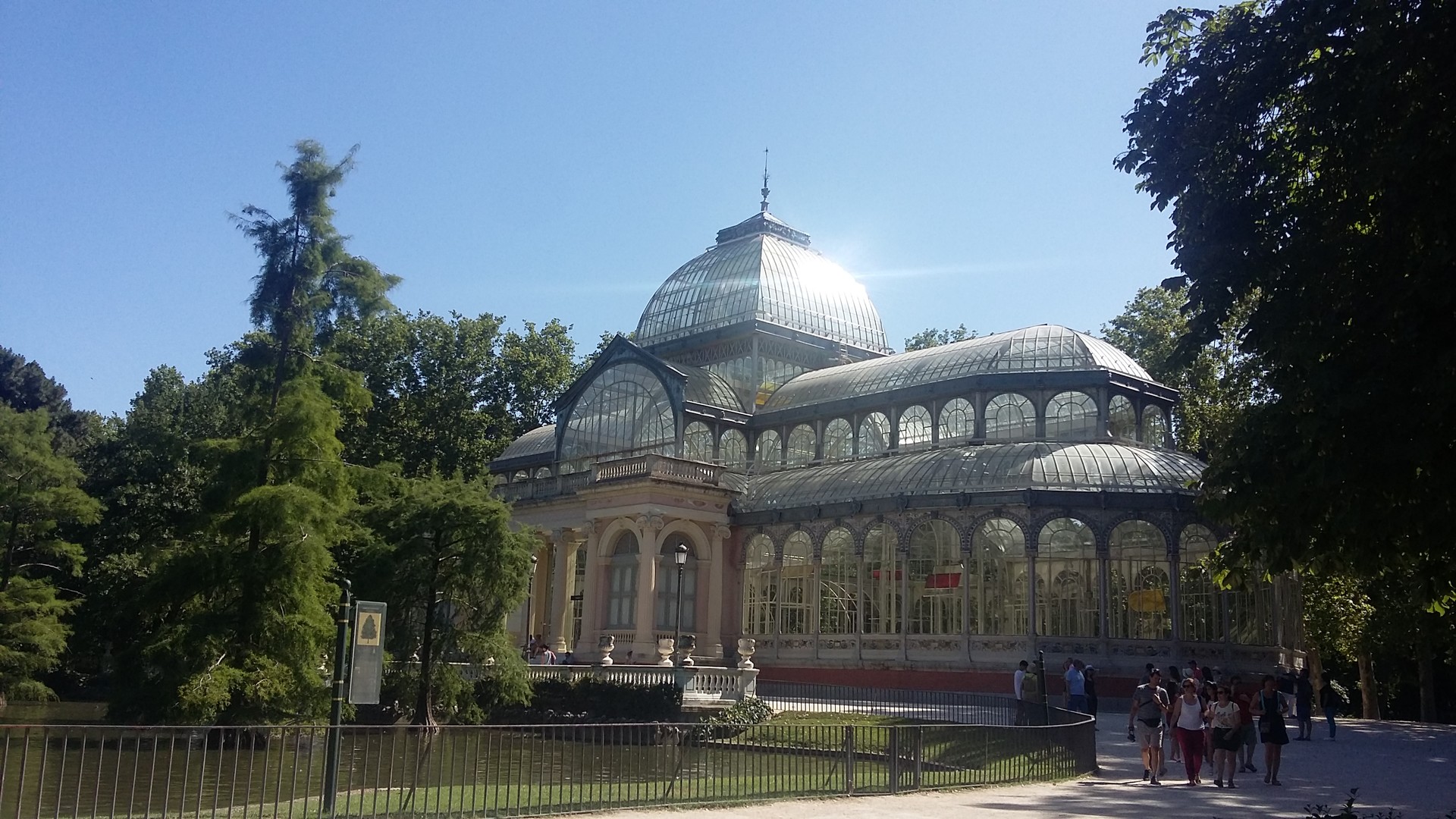 Despite the fact that it's the capital, it's still a lovely city to visit, and you can get around it easily by bike. It was also a good trip to bring our Erasmus year to an end.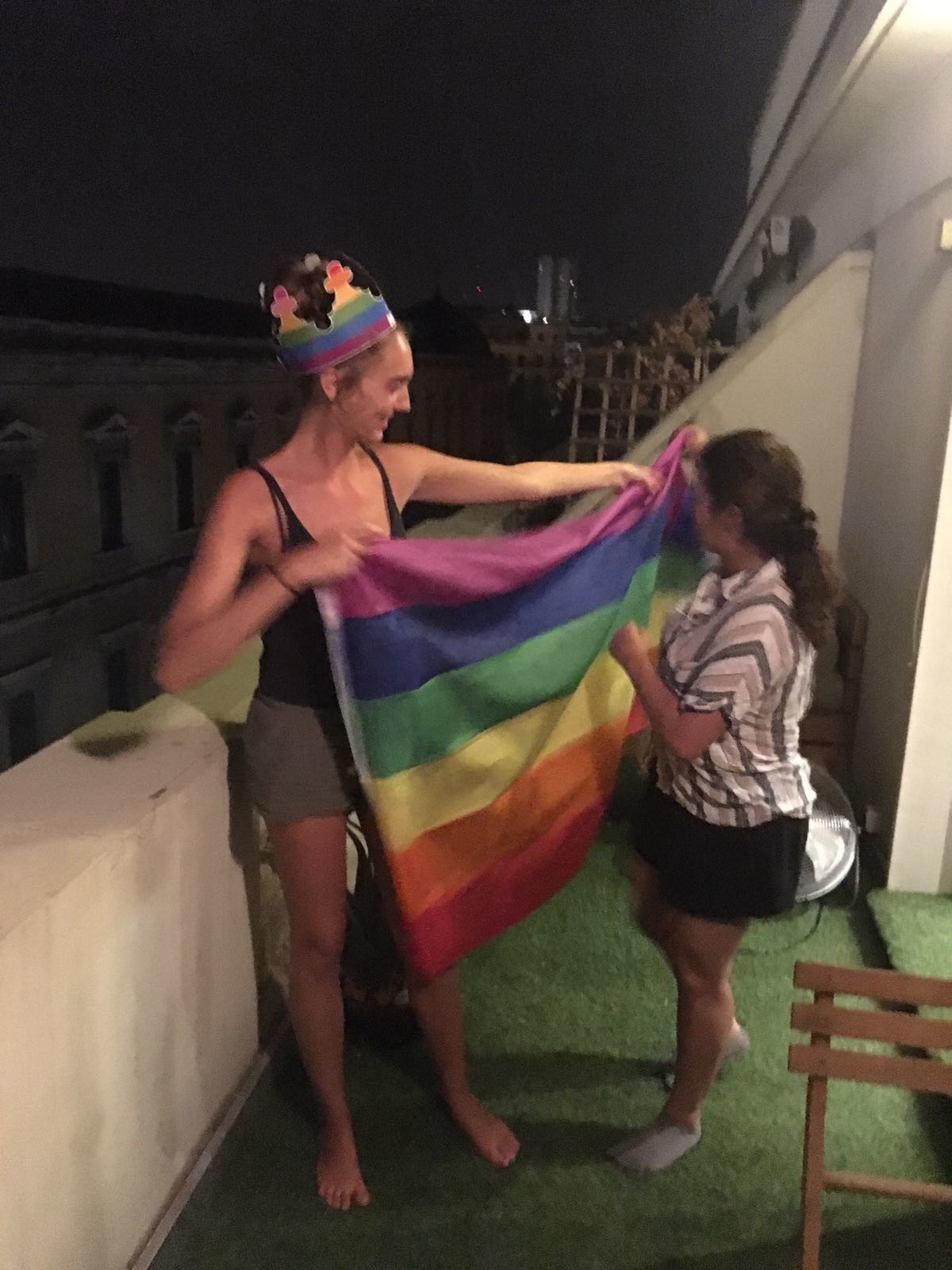 ---
Photo gallery
---
---
Content available in other languages
Want to have your own Erasmus blog?
If you are experiencing living abroad, you're an avid traveller or want to promote the city where you live... create your own blog and share your adventures!
I want to create my Erasmus blog! →