10 drinks to try in Italy!
I've been living in Italy for the past couple of months, and during my time here, I've had the opportunity to try loads of amazing new foods and drinks! Today, I'm going to be focussing on the latter category, and going through ten beverages I believe anyone visiting the country should try during their trip. From soft, to caffeinated, to alcoholic drinks, there's something on this list for everyone!
Soft drinks
Succo di albicocca
Starting off mild: one of my favourite Italian drinks, which I enjoy a glass of each morning, is succo di albicocca (apricot juice). I know you can buy it pretty much anywhere in Europe, but what I particularly love about the beverage here is that, more often than not, it's made with fruit grown in the country. It always tastes super fresh, and has a lovely velvety texture.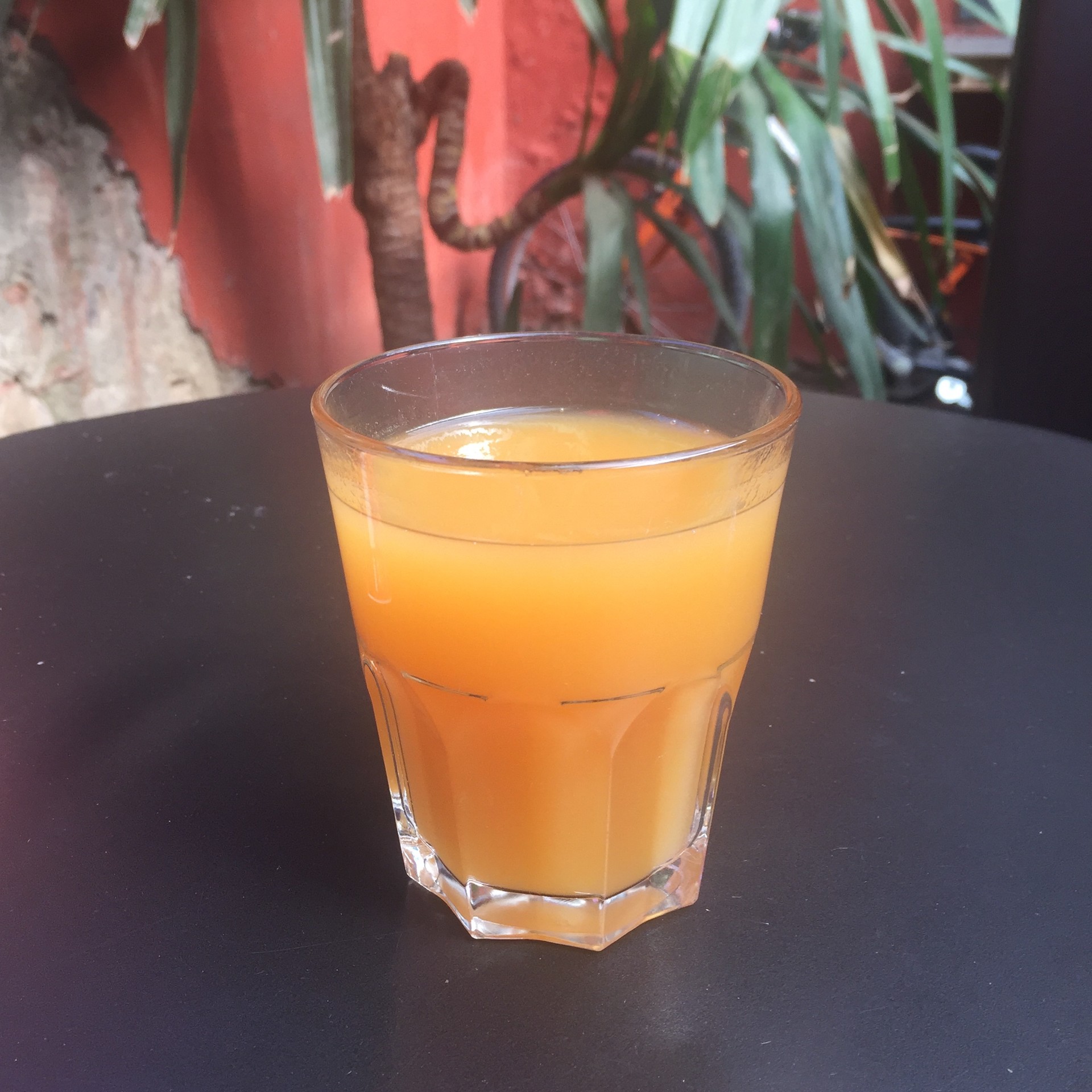 Granita
If you're looking for something to cool you down on a hot day, order a granita! This drink – a bit like a slush puppy, but from Sicily – is made of flavoured ice, and is wonderfully refreshing. Beware that it can be a bit sickly sweet, and that some definitely taste better than others. Yesterday, for example, I ordered a glass with half mint, and half lemon flavour: the former was uncannily similar to mouthwash and was almost undrinkable, while the latter was completely delicious!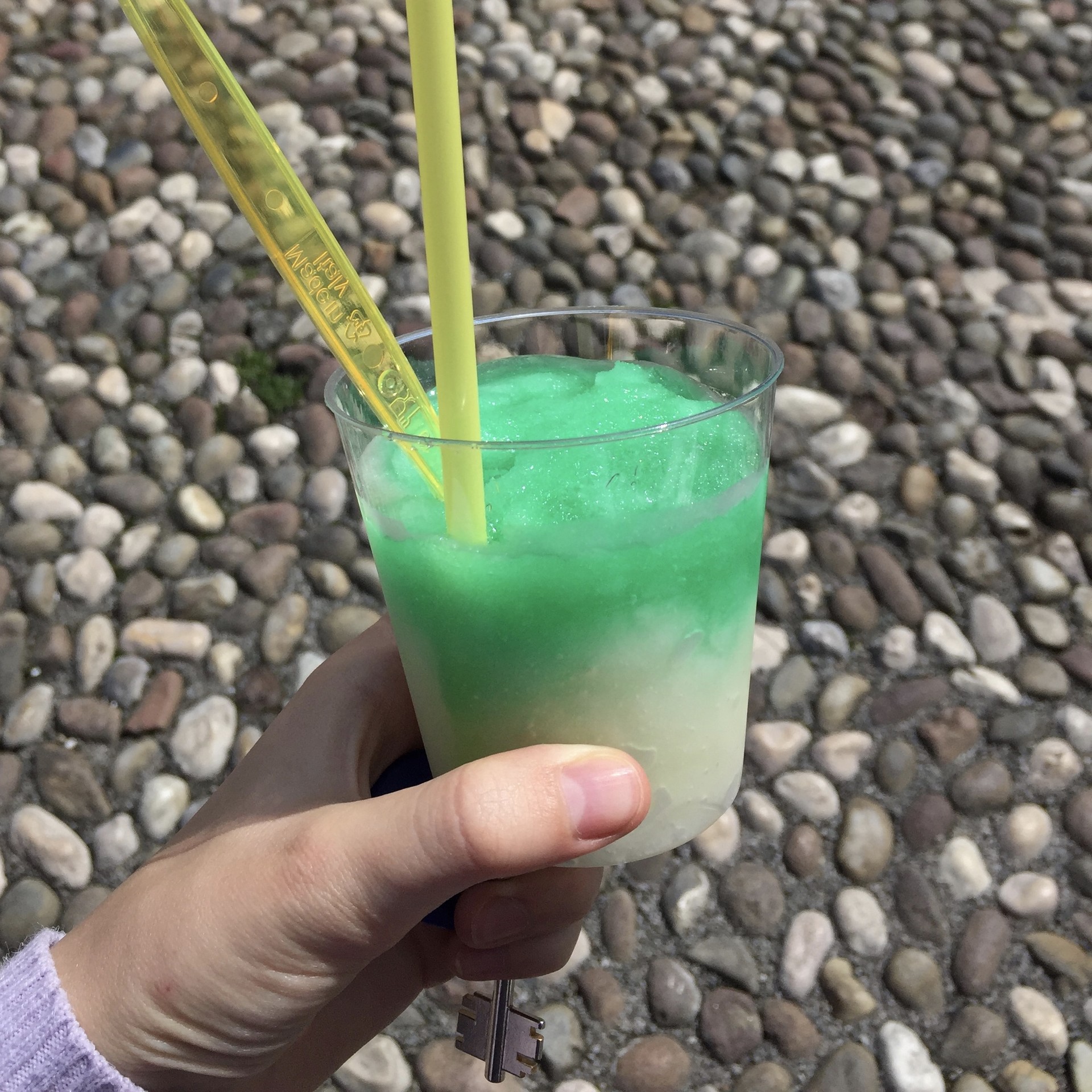 Succo di bergamotto
If you're feeling brave, have a glass of succo di bergamotto (a juice made from Bergamot oranges). It's got a pretty distinctive, bitter taste – and even just a few sips will be overwhelming for first-time triers – but my host family told me that it gets easier over time, and that drinking a bit each day has a lot of health benefits.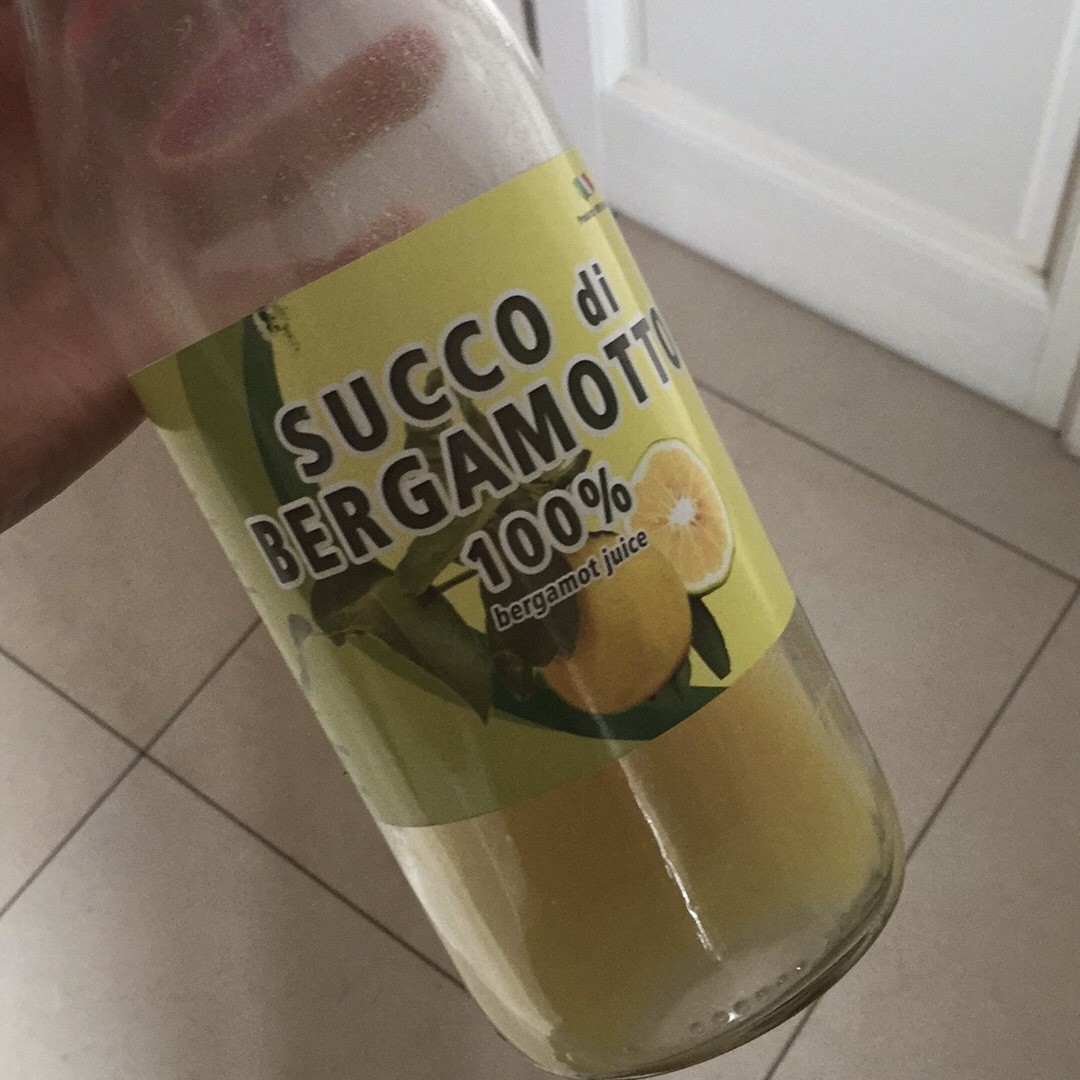 Hot drinks
Caffè
You'll know, if you've read some of my other blog posts, that I am not a fan of coffee (or 'caffè', as it's called here), but the Italians are so proud of theirs that I couldn't possibly leave it off the list! Besides, loads of my friends and relatives are addicted to the stuff, so I know, thanks to them, what's on offer here. If you're looking for something warm, I've been told that caffè macchiato (coffee with a little bit of milk), espresso, and caffè alla nocciola (coffee flavoured with hazelnut) are all worth trying! Creds to my boyfriend for the photo below, which shows the third of these variations.
If, on the other hand, you want something colder – sorry: I know this section is supposed to be about hot drinks only! – order either a shakerato (espresso with ice) or an affogato (espresso with a scoop of vanilla ice cream).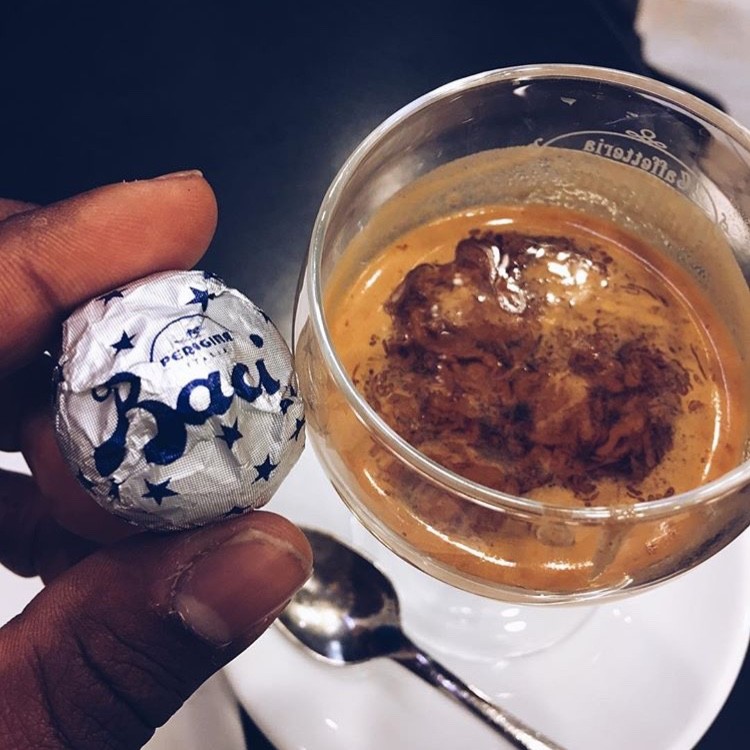 Cioccolata calda
If you've got a bit more a sweet tooth, make sure to try some authentic Italian cioccolata calda (hot chocolate)! It tends to be pretty rich – sometimes it's actually more solid than liquid! – so you may be surprised at first if you're used to the Nesquik mix, but goodness me is it delicious. If you happen to be in Turin, make sure to try bicerin, a variation on the drink with espresso in it.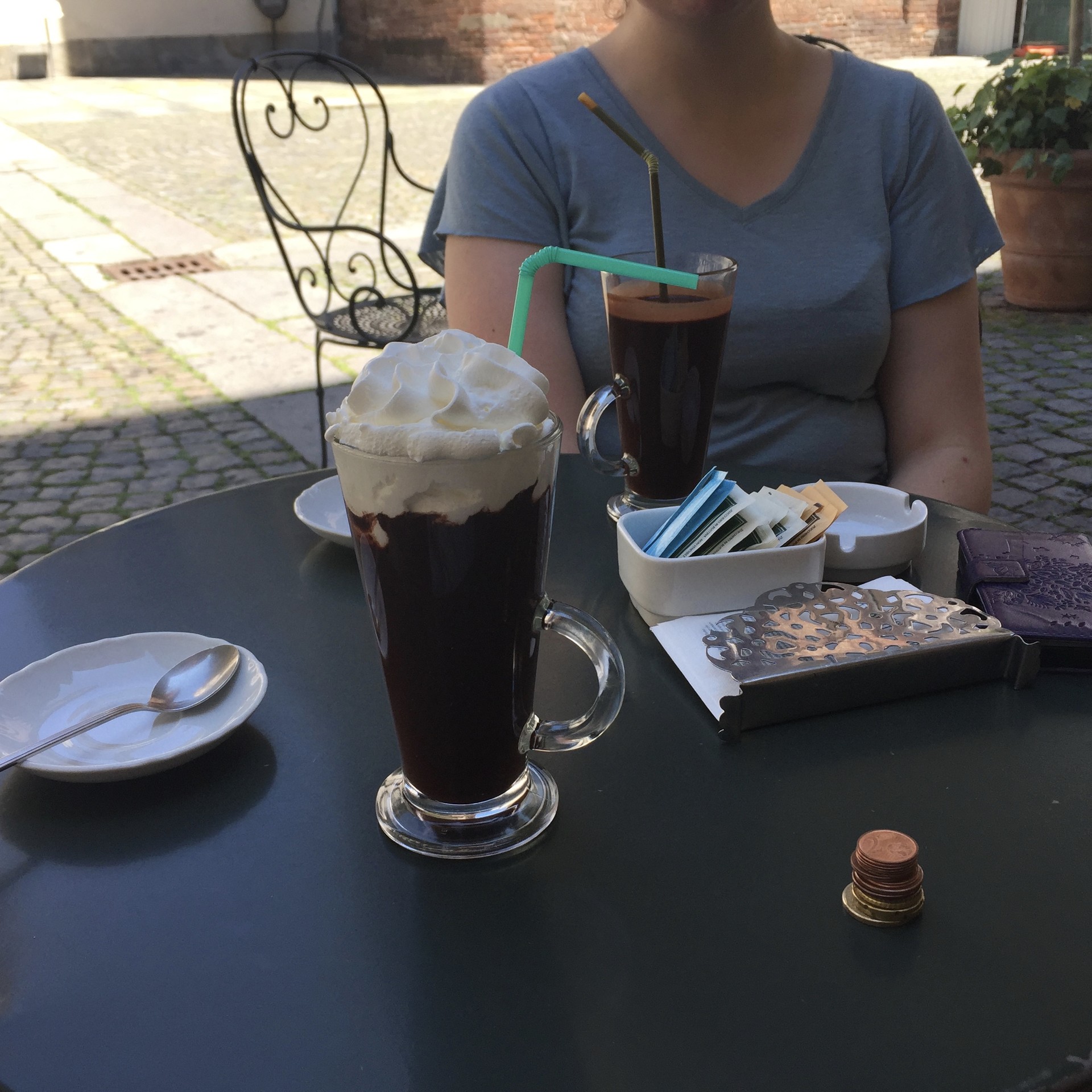 Alcoholic drinks
Alcohol is so cheap in Italy – at least compared with that sold in England – and usually comes with free food. No wonder this is the longest section of the article!
Aperol Spritz
This wine-based cocktail (left in the photo) has got to be one of the most popular alcoholic beverages in Northern Italy, and it's no surprise! The taste is a little difficult to describe, but the most suitable two words would be 'bitter' and 'orangey'. Again, you may find it a little strange when you first try it, but I promise it will soon become of your go-to orders.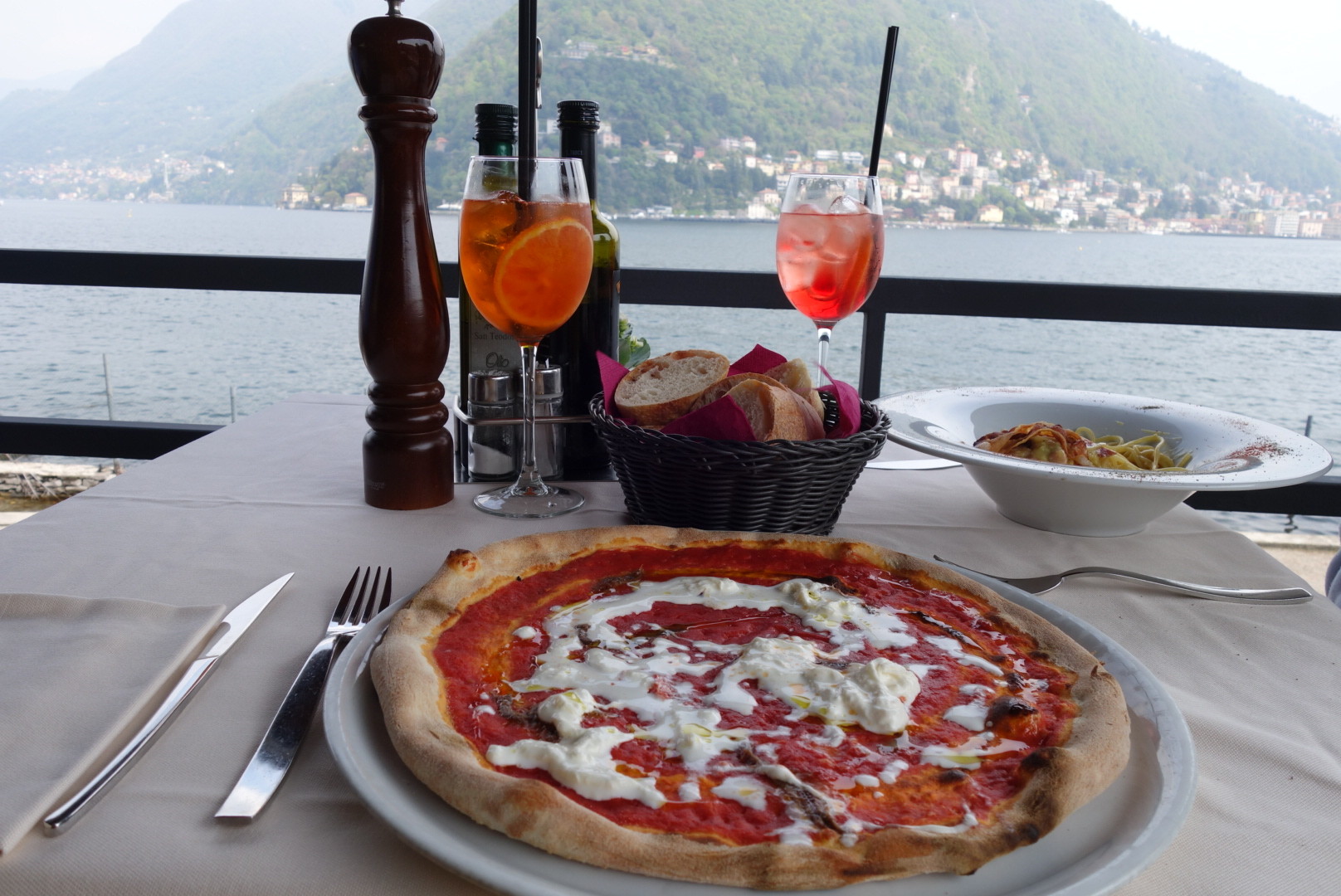 Campari Spritz
Want to take it one step further? Try the Campari Spritz, which is essentially the same as an Aperol Spritz, only more bitter and significantly more alcoholic. If you're planning on having a wild night, this is definitely the drink to go for: just one glass and I'm merry for the rest of the evening!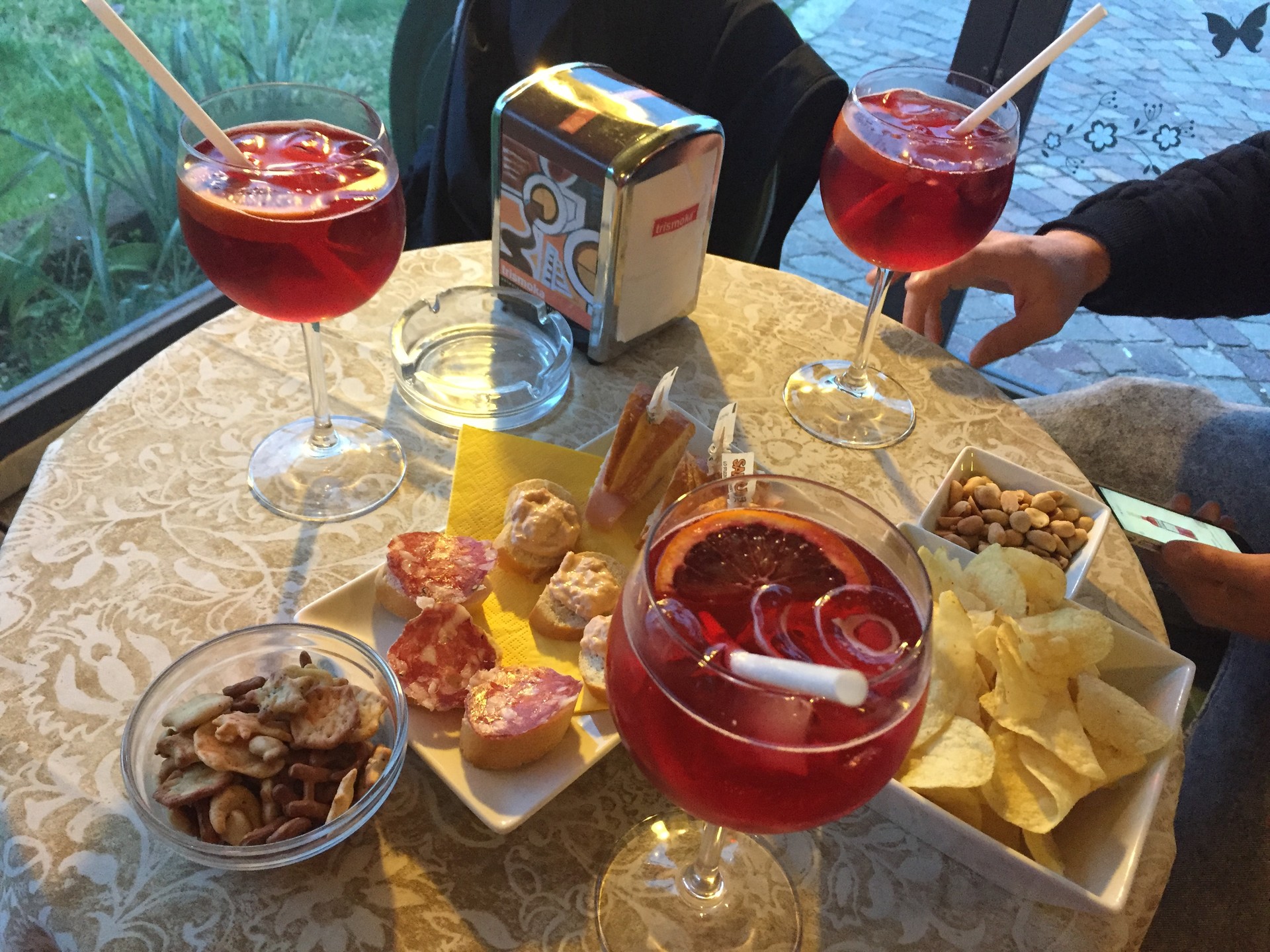 Prosecco
For those evenings where you're feeling a little more fancy, prosecco is the way to go! This sparkling white wine is the perfect drink to enjoy with friends, and you'll be pleasantly surprised by the price of it. The glass I'm holding in this photo cost just 2€! Even better: you can buy multipacks with mini bottles of the stuff, so you can enjoy it even when you're on the go. My friend and I had one final drink at Milano Centrale train station, just before heading to the airport!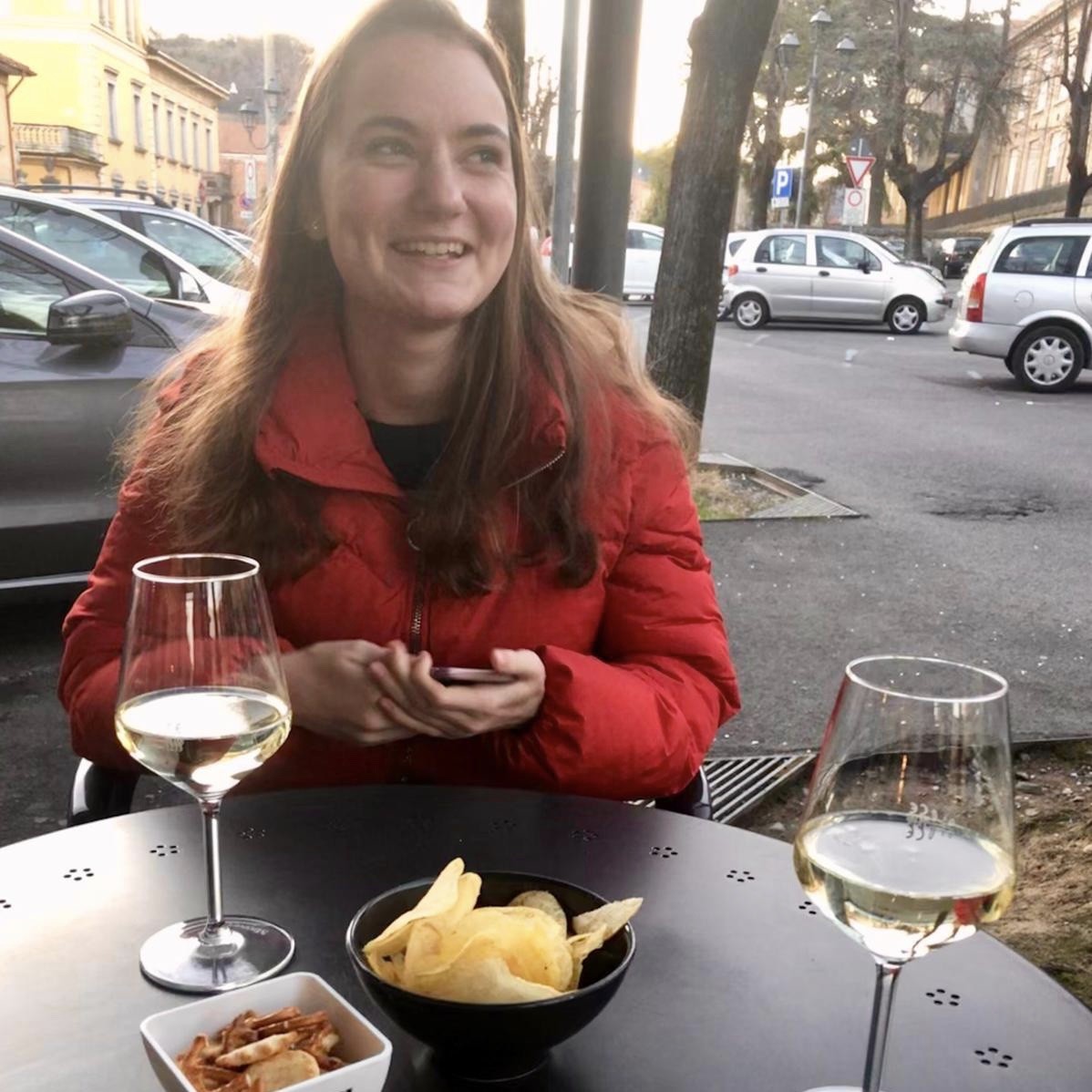 Limoncello
If you're anywhere in Italy – but especially in the south – make sure to sample some Limoncello. This lemon-flavoured liqueur is typically served after meals as a digestivo, and is a lot sweeter than a lot of other drinks of the same genre. If you go to places like Sorrento, you'll find whole shops filled with bottles of the stuff!
Grappa
And last but not least, if you want a slightly more hardcore spirit, order a glass of grappa! I've tried this liquor twice – once flavoured with pine leaves, and once straight – and let me tell you, if it doesn't have anything mixed into it, it is very, very strong!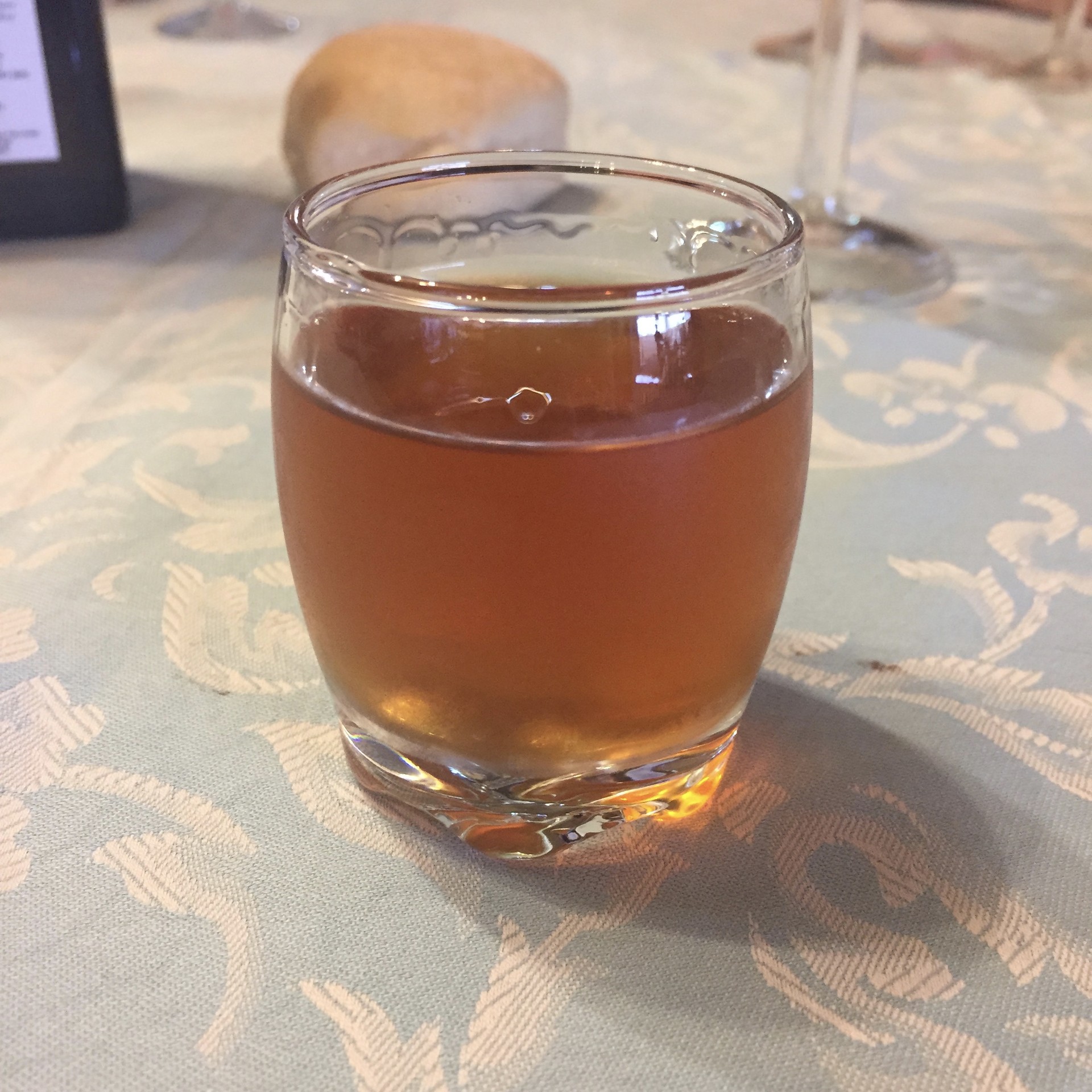 That's all, folks!
So there we have it: ten drinks you've got to try while in Italy! Have a fabulous time if you get to visit this country any time soon, and, if you do get to sample any of the beverages above, don't forget to salute your companions with a 'chin-chin'!
---
Photo gallery
---
Want to have your own Erasmus blog?
If you are experiencing living abroad, you're an avid traveller or want to promote the city where you live... create your own blog and share your adventures!
I want to create my Erasmus blog! →