Sustainable tourism: Tips for responsible travel
If you feel discouraged after reading the IPCC 2021 report that states all the consequences that climate change will bring and want to contribute to making the world a better place, or if you are going to start making plans to travel during your Erasmus, you are in luck! In this post we wanted to share everything you need to know about sustainable tourism and the best tips for travelling more responsibly. Save the post because we're sure you'll need it!
What is sustainable tourism?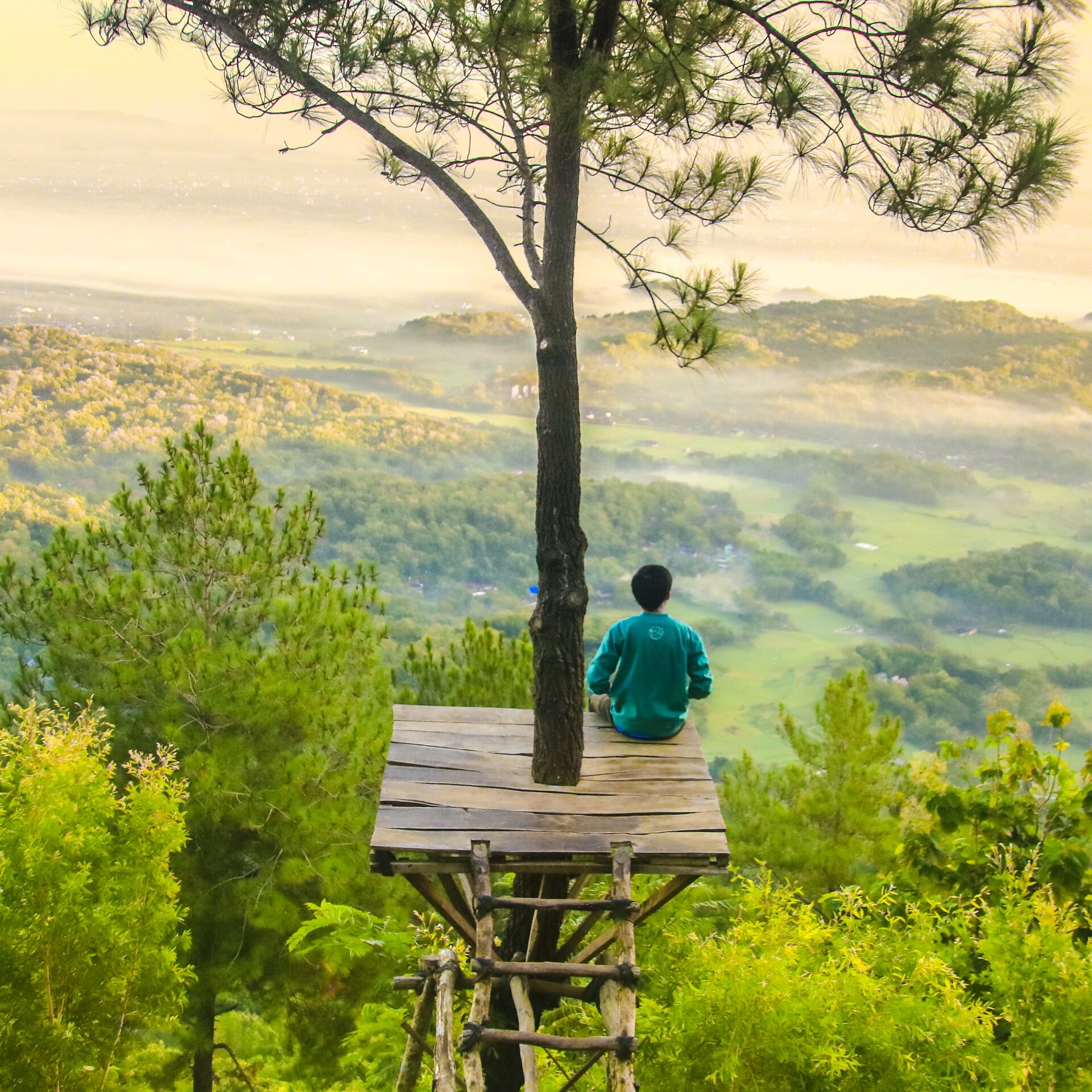 First things first, what is sustainable tourism? According to the World Tourism Organization (UNWTO), sustainable tourism development "takes full account of current and future economic, social and environmental impacts to meet the needs of the visitors, the industry, the environment and the host communities".
When we travel, we want our experience to be the best, often forgetting the impact we can make. For this reason, you must be aware that, while travelling, you will leave a mark that will have an impact on the destination. It's up to you that your footprint is as respectful as possible for the region you visit!
Now that you know the UNWTO definition of sustainable tourism, read on to learn how to travel sustainably with these tips!
1. Plan your trip in mid or low season
The first advice we have for you is something that we can't always fulfill, but we should prioritize when possible. Travelling in high season means, in addition to much higher prices, a massification of tourist destinations that will generate much more pollution and an unsustainable environment for people living in those cities, as has been happening for decades in cities such as Venice and Barcelona. If you travel in medium and low seasons, the prices will better suit your budget and you will contribute to a model of responsible and sustainable tourism.
2. Travel in less polluting means of transport and/or offset your carbon footprint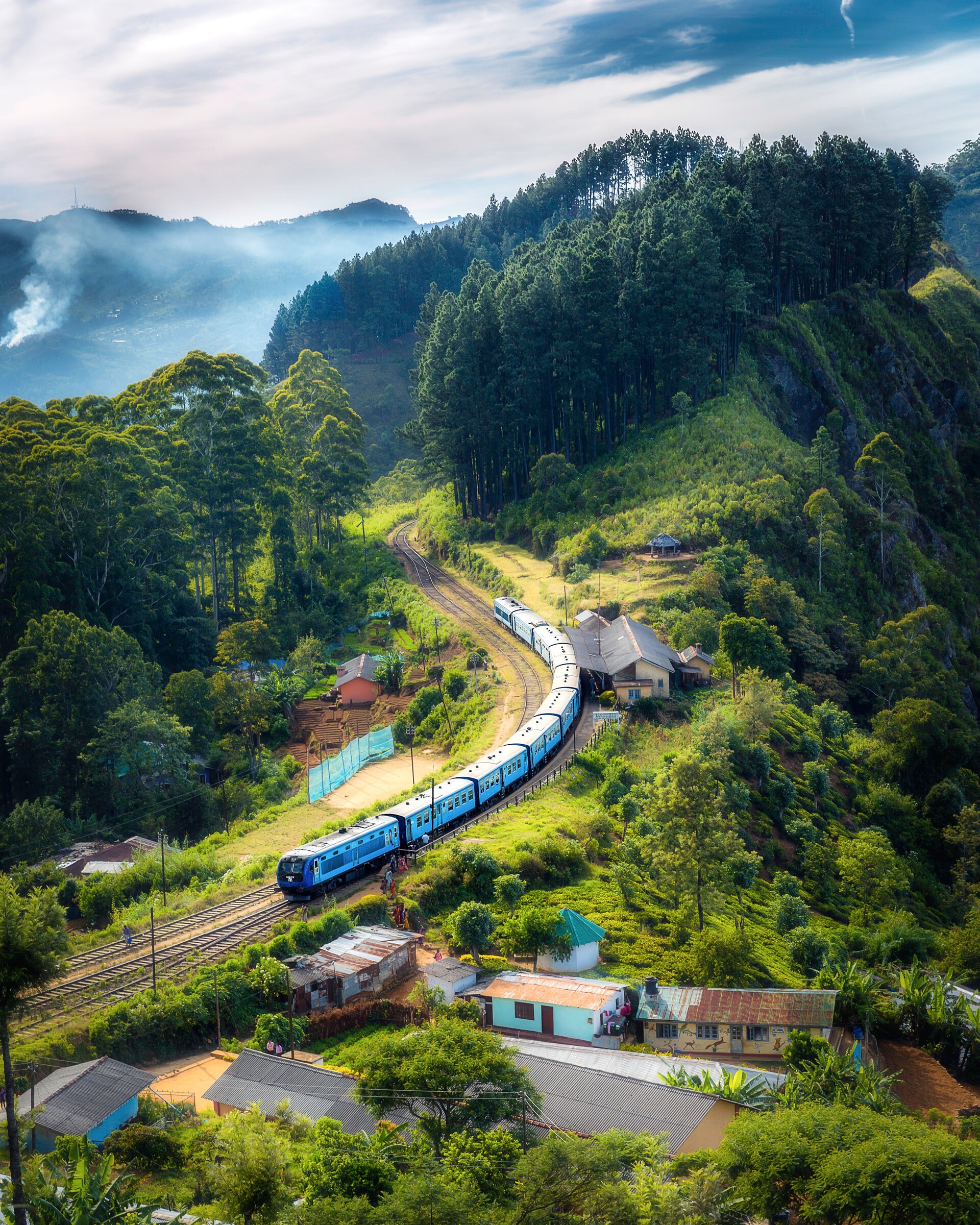 Whenever you can, prioritise transports that generate less CO2, such as the train. Interrail is always a very good option to travel a country or several in Europe, depending on the time you can spend on your trip. In our article on how Interrail works you have all the information you need to start preparing your train trip in Europe.
If you have no choice but to travel by other transports such as the plane, you can now offset your carbon footprint when booking your flight. Many companies already offer this option when buying flights, so go ahead and try it! For a ridiculously low amount you will do your bit and offset the emissions of your trip.
3. Travel light
If you travel often (or you used to, before this pandemic changed all our plans... ), you will know that with luggage, and with almost everything in this life, less is more. Travelling with the essentials will not only mean less weight to carry, but it will also give you peace of mind by not having an endless list of objects to remember, and you will also save some money. How? Nowadays, many airlines, especially low-cost airlines, allow you to carry with you only a small bag or backpack in the cabin by default within the price of the flight. If you need to take more luggage with you, you will have to pay for it during the booking process. Otherwise, be prepared to pay a much higher surcharge at the boarding gate! Definitely, travelling with little weight it's worth it and your pocket will appreciate it.
Don't know how to pack? Check out this post on 20 ways to pack more efficiently.
4. Support local businesses and respect local culture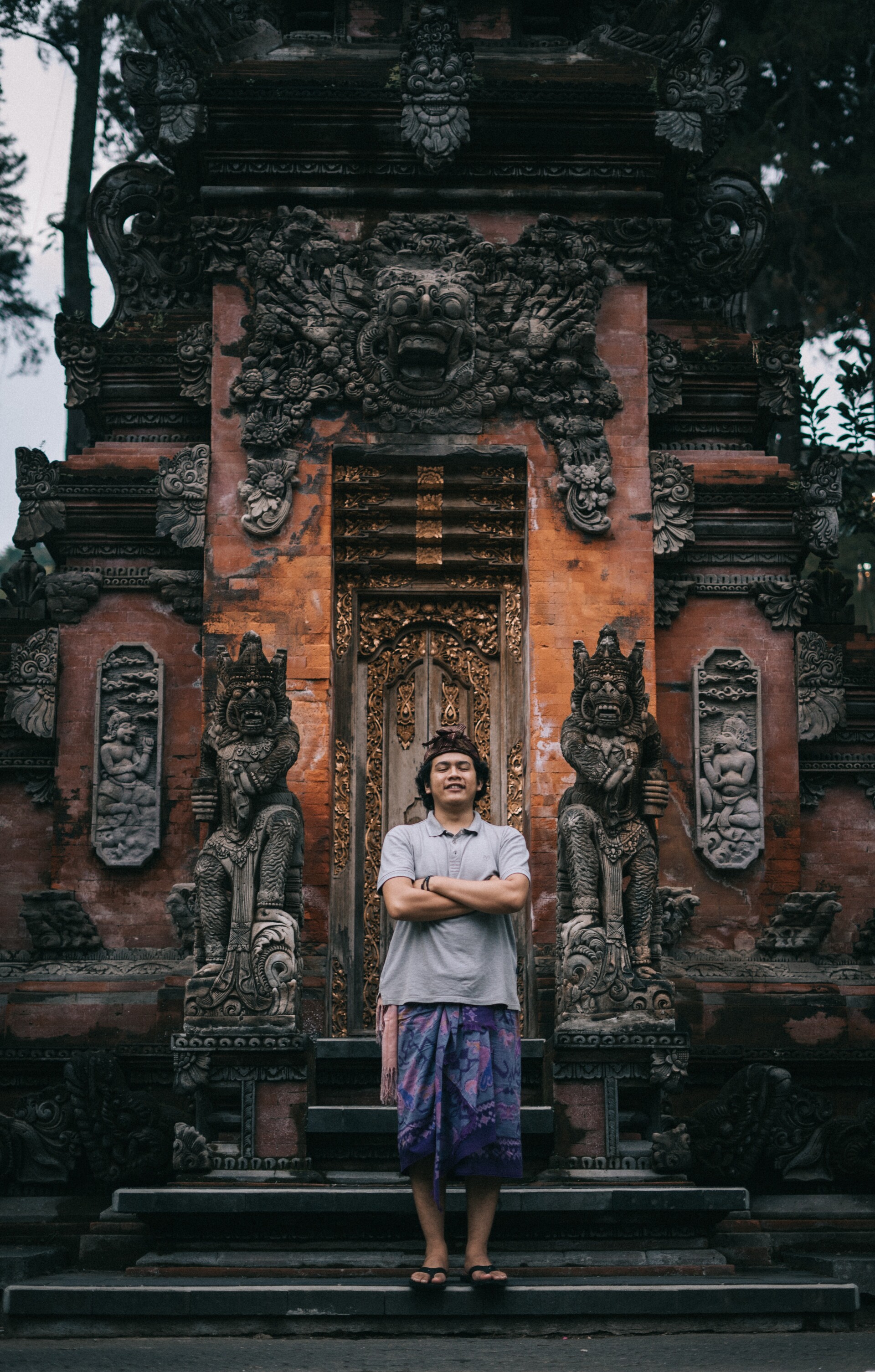 When we travel, we usually do it to discover new places and meet other cultures, but many times leaving the comfort zone is not something that appeals to everyone. Therefore, many travellers choose to go to restaurant chains or buy in international stores that already exist in their own countries, as a result of globalisation. However, this harms local businesses trying to survive, especially in those regions that live off tourism. What if instead of going to that well-known fast food chain you try that local restaurant that has such good reviews? Don't you prefer to have something unique and exclusive from that place you travel to instead of buying that piece of clothing you could get in your city? What if you hire that activity through the local business and not on the website of that large international company?
Of course, nobody is perfect and the world won't end soon if you go to one of these places, but if you prioritise local businesses, you will be supporting the economy of that region and you will take with you a much more authentic travel experience. Surely you will always remember that experience you lived and you will be looking forward to coming back!
Also, remember the saying of "when in Rome, do what the Romans do", which tells us that it is always important to respect the culture of the place and adapt to local times and customs. This also includes not disturbing people who already live in these places with the only aim of taking thousands of photos for Instagram; yes, we know you do! Without respecting all this matters, sustainable tourism could not exist!
5. Don't support animal tourism
When we talk about sustainable tourism we always relate it to the environment, but we tend to forget about the ones most harmed by our actions: animals. Starting from the idea that we believe that animals belong to us by nature and that they should be at our service only because they exist, we make the great mistake of using and exploiting them in several ways. You may never have thought about it but, when we travel, sometimes we contribute to that exploitation without being aware of it. From going to zoos, aquariums or shows with marine animals to horse-drawn carriage rides or camel rides, there are endless activities that involve a lifetime of physical and psychological abuse for these animals.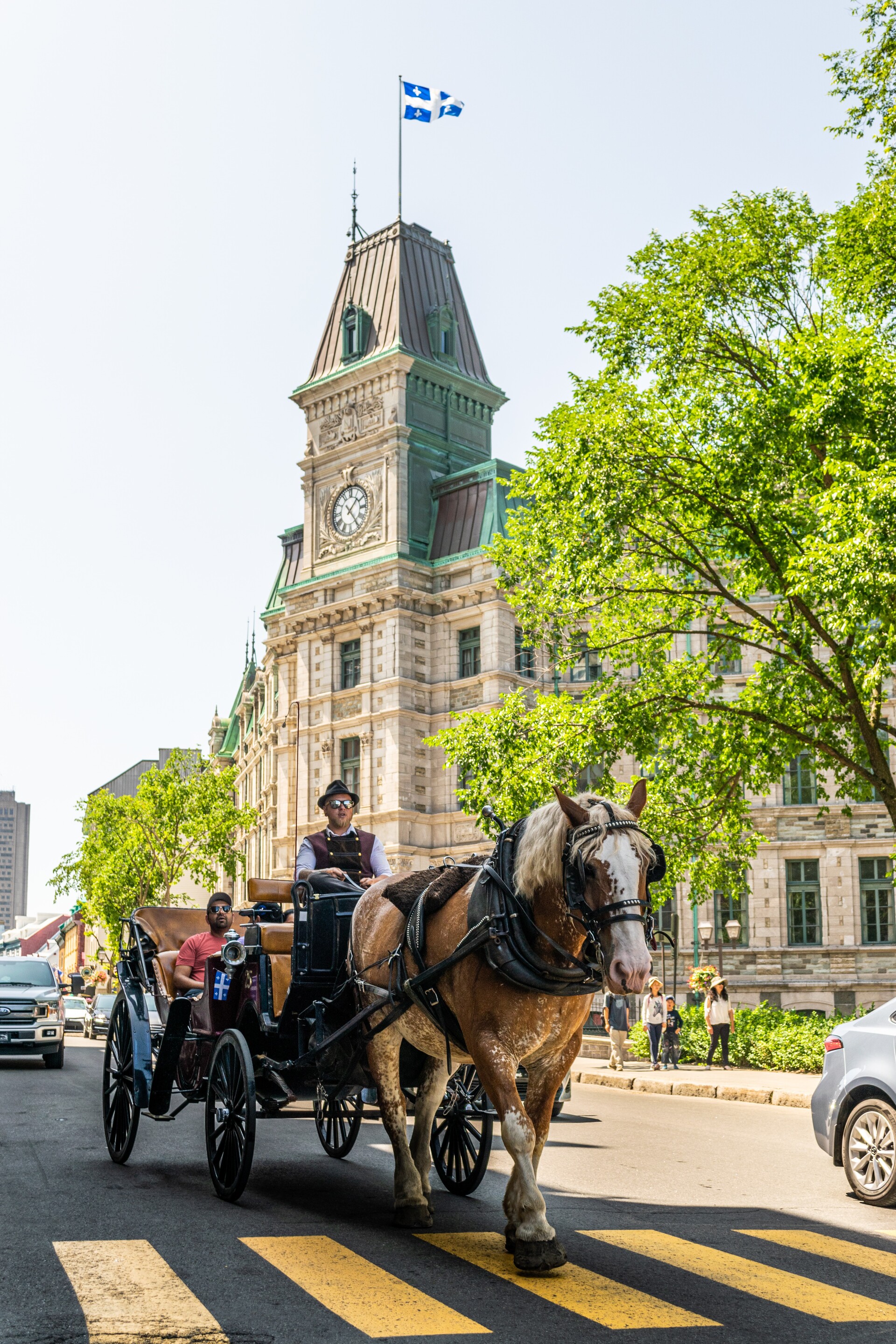 What can you do to make these activities cease to exist? First, read about the implications they have, for example, on the web of Responsible Tourism Towards Animals by FAADA (Foundation for Advice and Action in Defense of Animals). The second and most important thing, avoid all those tourist attractions, shows and entertainment with animals.
Remember that we should not only avoid these activities: it would also be necessary to avoid contact with animals in natural areas, especially those that are protected, since we could cause stress and damage the fauna and all the activities that are part of the welfare of the ecosystem.
6. Reduce or eliminate your consumption of meat and animal products
This is something that we already know for some time thanks to numerous studies such as that of the Food and Agriculture Organization of the United Nations (FAO): the cattle industry contributes more to climate change than the entire transport sector worldwide. Not only does it cause more greenhouse gas emissions, it is also responsible for water pollution and biodiversity loss around the world.
If you want to contribute to a more responsible tourism in the area to which you travel, always prioritise the consumption of plant-based food and reduce or eliminate that of animal origin. You will be supporting local agriculture and, in addition, the animals, the planet and your health will thank you without a doubt.
Don't know where to start reducing or eliminating your meat intake? In our post Tips for your Vegan Erasmus Trip: the ultimate guide 2021 we have prepared for you a complete guide!
7. Reduce consumerism to avoid generating excessive waste
As for shopping, we follow the same principle as with luggage: less is more! We know that sometimes a souvenir of the place doesn't hurt, but do you really need all those magnets for the fridge from every city you visit? Your uncle won't be mad if you don't bring him something from your trip, really! If you still want to buy something, reduce the amount and try to prioritise and choose a souvenir that is useful and that you know will be used.
As for other purchases, try to buy only what you need and implement changes in the way you travel, such as carrying a bottle and reusable cutlery with you to avoid generating plastic waste. Great achievements start with small changes!
8. Leave everything as you found it (or even better!)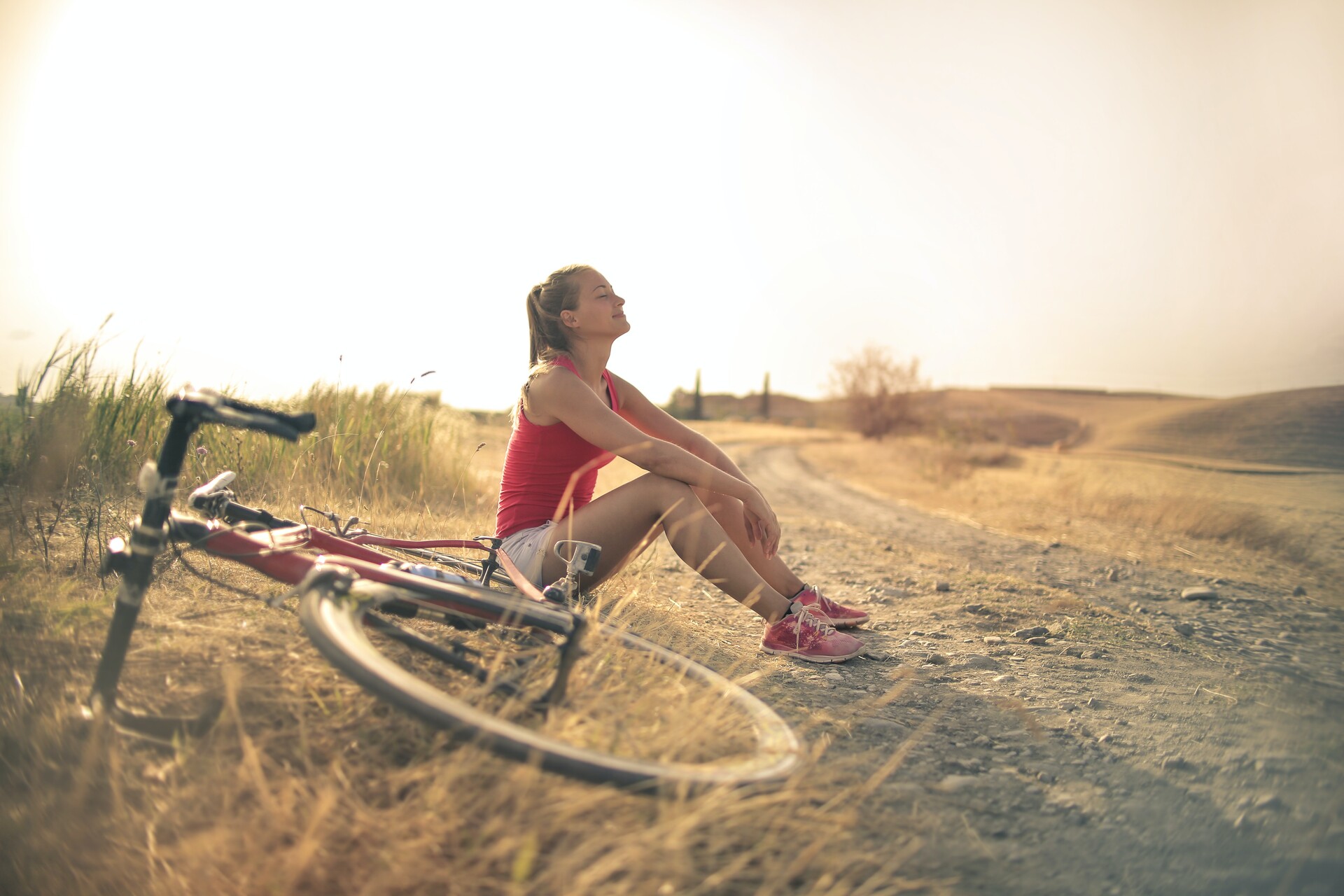 Needless to say, when we visit a place, we should leave it as if we hadn't been there. We mean to collect any waste that we generate, but also to not take anything from the place with us, including shells, plants, small rocks and everything that contributes to the deterioration of the place. If we want to travel in a more sustainable way, we must leave the environment as we would like to find it: without garbage and with its biodiversity and environment intact.
As we always say, no one is perfect, so try to meet these goals as much as possible. There are many benefits of sustainable tourism, but without a doubt, the greatest reward is to return home with a camera full of memories, clear conscience and the satisfaction of having contributed to making the world a better place, don't you think?
Sustainable tourism in Spain and Europe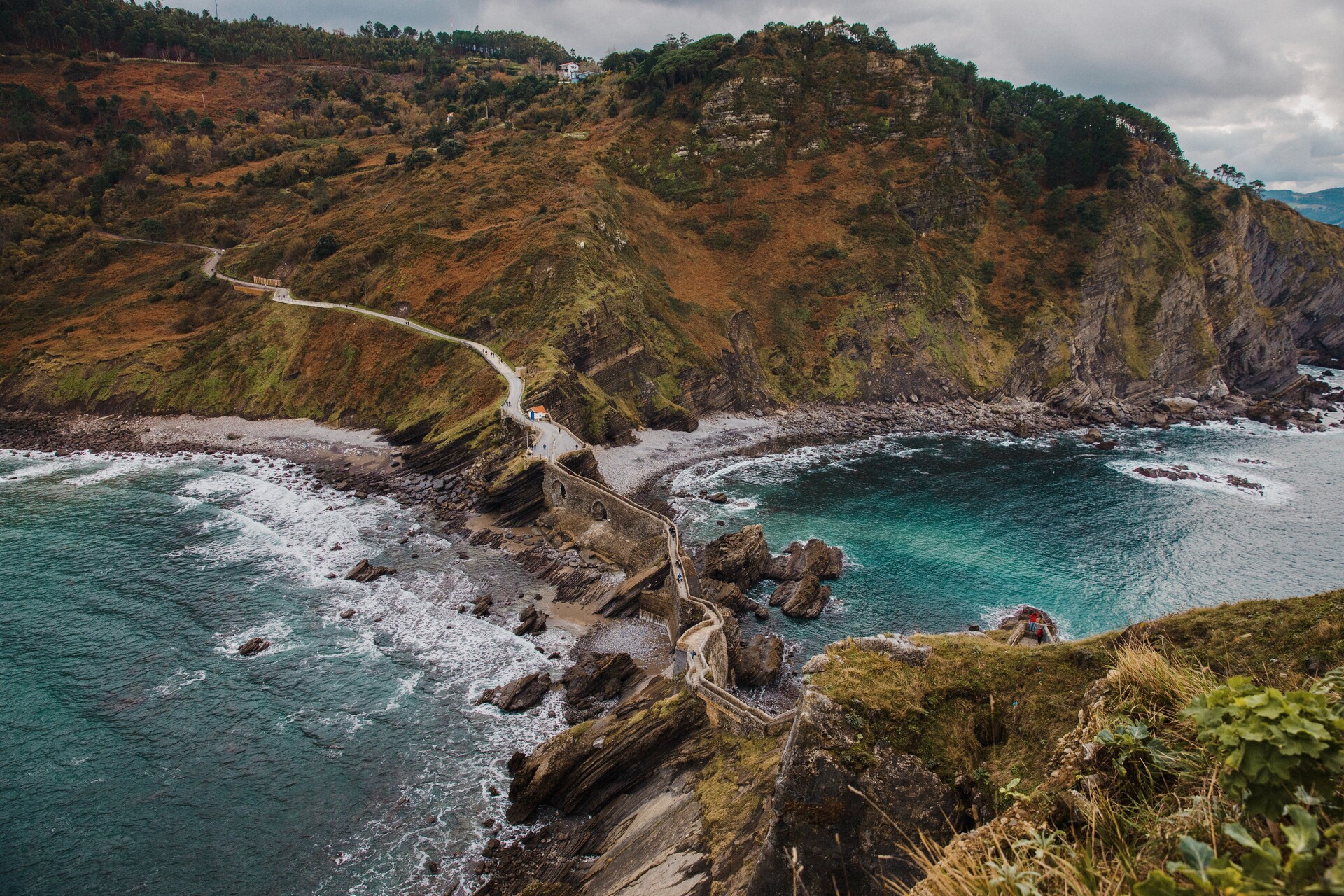 In Spain we still have a pending agenda to achieve a common goal for sustainable tourism to be a reality throughout the territory. For example, many citizens in Catalonia dream of having sustainable tourism in Barcelona but, unfortunately, the massification in large cities along with sun and beach tourism are two of the weak points to achieve this goal. The Government of Spain has already launched initiatives such as the Sustainable Tourism Strategy of Spain 2030 but, will it be enough?
If we want to preserve the historical and natural heritage and change to a sustainable development of tourism, it is necessary that both the central and regional governments and companies (especially the large groups of the country) get to work so that our cities and natural places are examples of sustainable tourism in Spain.
The non-profit organisation Green Destinations has been working for 7 years to make visible and reward the good practices carried out by several regions of the world in terms of sustainable tourism. In its well-known ranking TOP 100 Green Destinations appear the best sustainable tourism destinations of the year and, although the 2021 edition will have place very soon (October 2021), you can check the 2020 edition already. Do you want to know which regions are awarded in Spain and Europe? Well, here you have them!
Best sustainable tourism destinations in Spain
Baiona (Galicia)
El Berguedà (Catalonia)
Pallars Jussà (Catalonia)
Noja (Cantabria)
Terres de l'Ebre (Catalonia)
Torroella de Montgrí-L'Estartit (Catalonia)
Best sustainable tourism destinations in Europe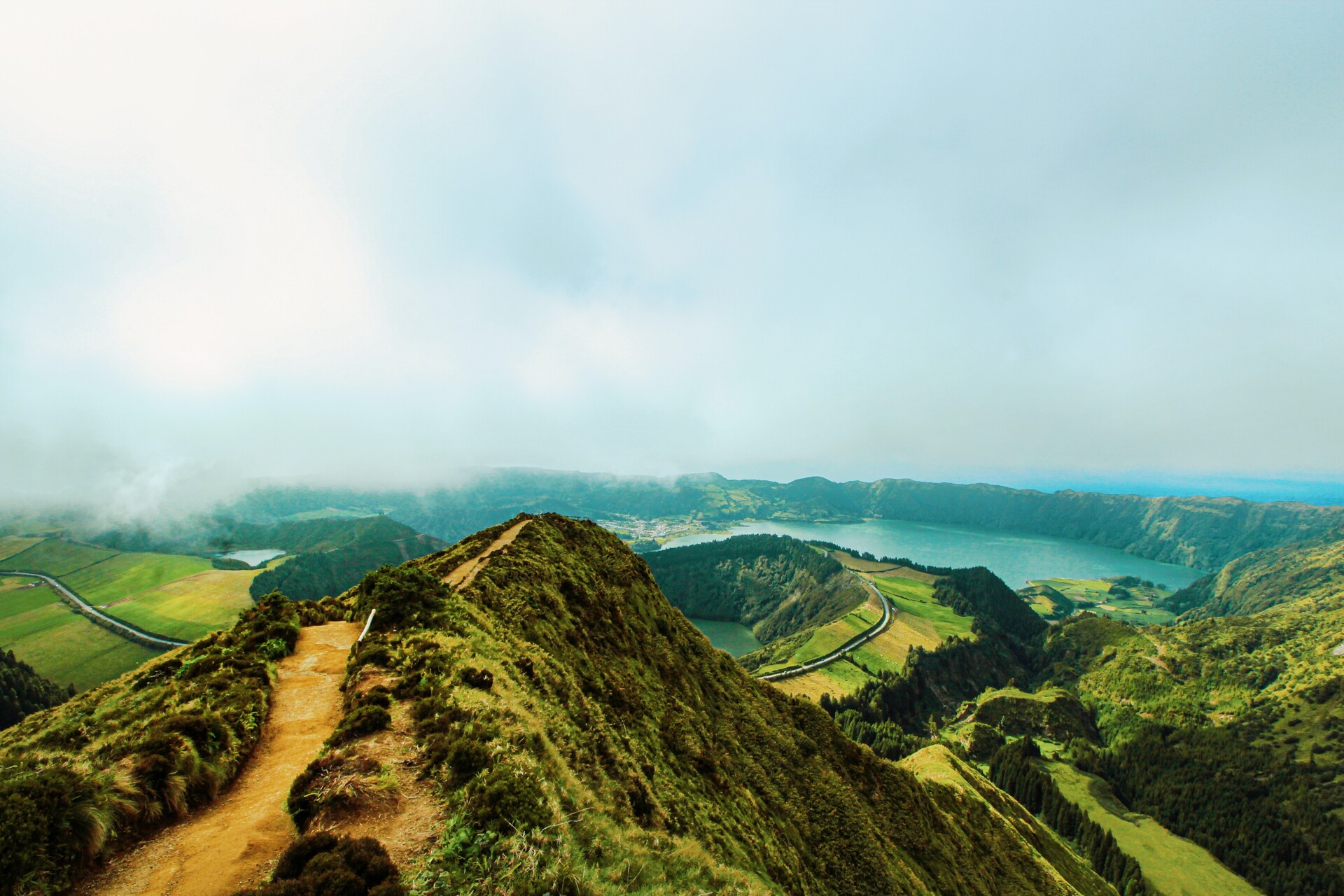 Águeda, Arouca, Azores Islands, Cascais, Dark Sky® Alqueva, Lagos, Serras do Socorro and Archeira, Sintra, Torres Vedras, Alto Minho Region and Western Region.
Ameland, Berg en Dal, Goeree-Overflakkee, Hoek van Holland, Katwijk, Meerssen, Nijmegen, Noordwijk, Schouwen-Duiveland, Veere, Westvoorne.
Bled, Brda, Dolina Soče, Kočevsko, Ljubljana, Logarska Dolina (Solčavsko), Miren Kras, Podčetrtek, Rogaška Slatina.
Hiiumaa, Järvamaa, Lahemaa, Pärnu, Rakvere, Saaremaa, Tartu.
Protected Areas in Europe: European Charter for Sustainable Tourism
As we have already mentioned, all our actions at the individual level count, but action by governments and organisations is also necessary. At a European level, one of the measures that we can find is the European Charter for Sustainable Tourism, an initiative of the EUROPARC Federation that aims to promote the development of sustainable tourism in European natural areas.
This Sustainable Tourism Charter is mainly aimed at the agents responsible for managing these protected areas and the companies involved in their tourism development, and consists of three phases:
Phase I: Accreditation of protected areas and natural parks;
Phase II: Participation of the companies involved in its development;
Phase III: Accession of travel agencies specialised in sustainable tourism.
To learn more about this initiative, you can take a look at the EUROPARC website.
Sustainable tourism in the world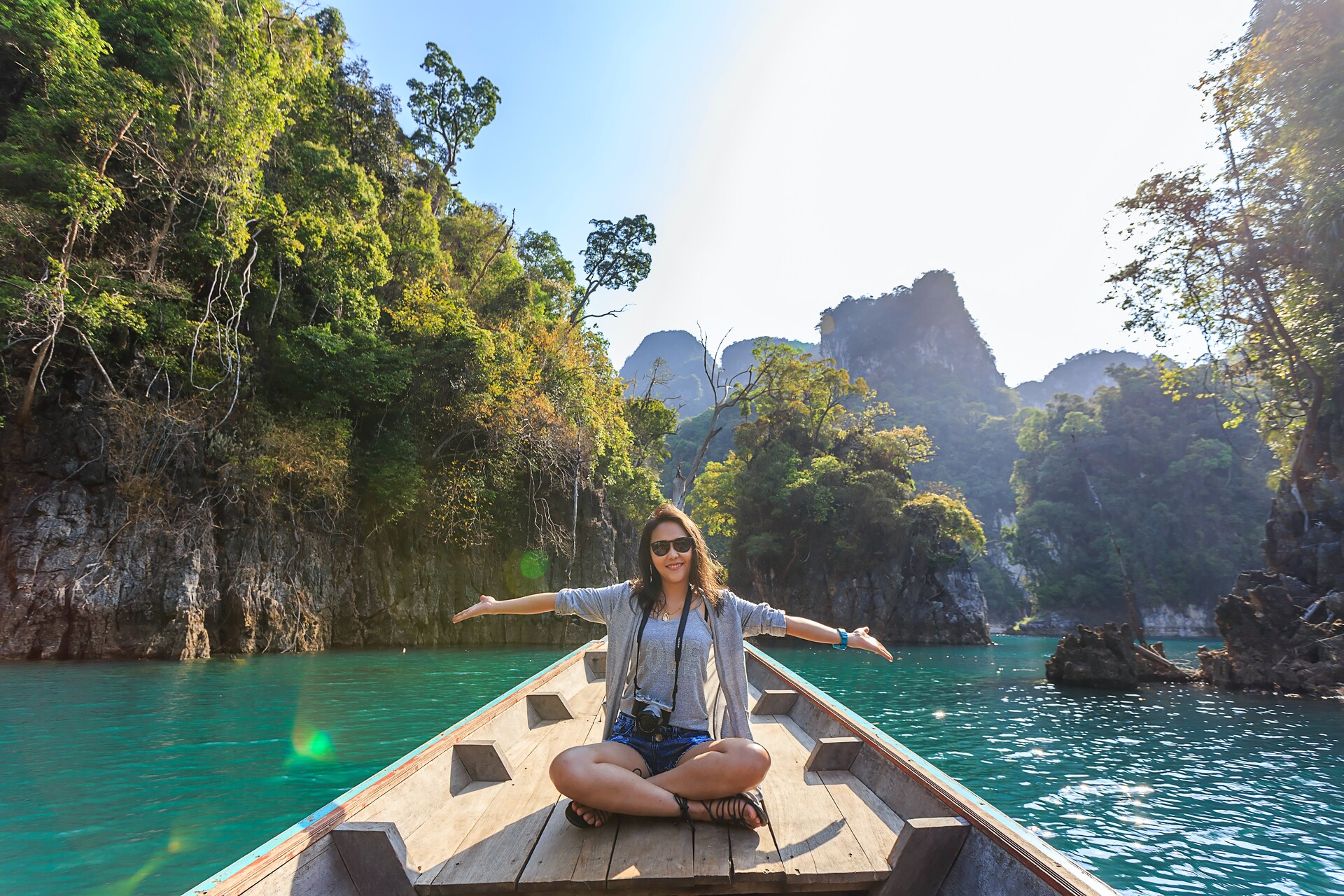 Worldwide, there are many regions that are seeing the importance of legislating and making decisions that lead us and the next generations to enjoy the planet as it is today. The World Charter for Sustainable Tourism +20 of 2015 held in Vitoria-Gasteiz and supported by various agencies involved in world tourism such as UNESCO or UNWTO, already represented an advance with respect to the previous declaration of 1995. For this reason, the organisation Green Destinations also awards worldwide all those regions that work to promote sustainable and responsible tourism in their own territory.
At Erasmusu we have collected the complete list of the best countries for sustainable tourism (not including Europe) with the highest number of destinations in the last edition of the TOP 100 Destinations list. Remember that you can check the European destinations above!
Brazil
Canguçu
Forquilhinha
Gaspar
Parnamirim
Rio Negrinho
Rolante
Schroeder
São Miguel de Gostoso
Tibau do Sul - Praia da Pipa
Japan
Kamaishi
Kyoto (city)
Miura Peninsula
Niseko
Okinawa
Shirakawa
Australia
Douglas Shire
Lord Howe Island
Townsville
Chile
Special mention have other regions that obtained awards in other editions and/or that carry sustainable tourism as a hallmark, among them the Galapagos Islands (Ecuador), previously awarded for their natural landscapes and unique biodiversity, and Costa Rica. This country is known for its rainforests, beaches and biodiversity, which for citizens are treasures to be protected at all costs. That is why sustainable tourism in Costa Rica is, more than a source of income, a lifestyle, since without a responsible model this unique environment could disappear.
If you liked this article, don't forget to follow us on Facebook, Twitter and Instagram to find out all!
Are you looking for a master in sustainable tourism? We can help you!
If you want to be part of the solution and lead the change of the tourism model, do not hesitate to take a look at our offer of Masters and Bachelors in Tourism. The tourism industry needs future professionals like you, do not wait any longer and find the best master's degree or course in sustainable tourism!
If you also need accommodation, you are in the right place!
At Erasmusu we help you to make the preparations for your stay abroad a little less chaotic. We are experts in student housing, so here you can find a variety of accommodations from rooms in shared flats, through studios, up to university dorms. Our agents help you throughout the process so you don't have to worry about anything. Take a look and book your accommodation now!
---
Photo gallery
---
---
Content available in other languages
Want to have your own Erasmus blog?
If you are experiencing living abroad, you're an avid traveller or want to promote the city where you live... create your own blog and share your adventures!
I want to create my Erasmus blog! →