My "Work and Travel" experience in Aspen (United States)
Hi all! I hope you are doing well. Today I will tell you about my first experience abroad, when I did a Work and Travel for three months in 2008 in Aspen, Colorado (United States). In those days, I didn't know how to speak English very well, and I my only work experience was as a housekeeper, so I was hired for three months at a ski resort where I saw snow for the first time and made friends that I still keep in touch with.
Departure:
I left from my beautiful hometown of Lima on December 8, 2008. From Lima I travelled to Houston, and then to Denver, an airport that I remember fondly. What I most liked about that airport is that they had free Wi-Fi in addition to their ceiling decorations that resembled the mountains in that part of the United States, the Rockys. After leaving the airport, I had to get a move on, and after approximately three and a half hours I had arrived at Snowmass Village.
I believe that my life can be divided into before and after my trip to the United States, because I matured a great deal and learned many things (well, I'm still learning), but I should highlight that going on this trip as a young person helped me understand that there is more than one reality, and that in Peru there are some good things, and some not so good - for example, the traffic. When I came to Aspen, I felt the tranquillity of being in a place that is far from the noise and bustle of Lima. Nonetheless, I can't avoid saying that I love my city with all my heart, and I wouldn't change it for anything in the world.
I still remember the sensation I felt all through my body when I touched snow for the first time, and it's something that I would like to experience again. (As I write these lines, an intermittent rain just began to fall in Rimini, and it made me remember Aspen. )
Here I will show you the photo of the area known as "the commons, " which is the place where I lived. Within these houses, I had many great experiences and I began to see from a new point of view.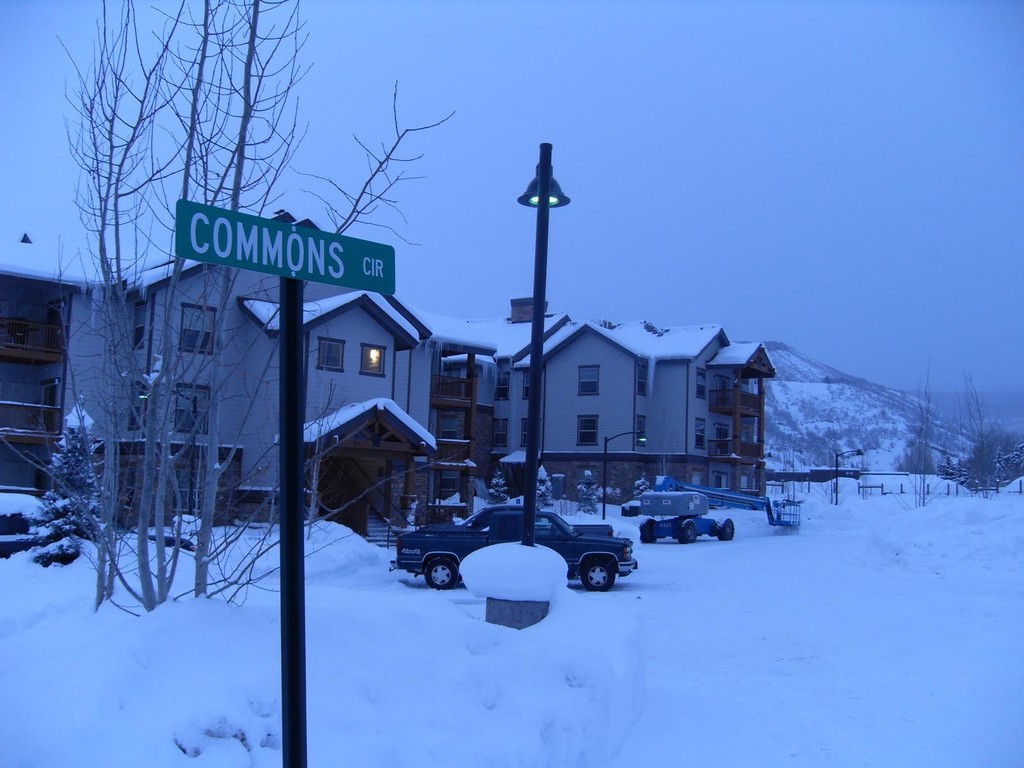 Aspen and Snowmass Village, a beautiful place to live
I will tell you that Aspen is one of the best ski destinations in the world and a place where many famous people from the United States have their homes. So as not to bore you with Aspen's history, I'll simply tell you that at one time it was a mining town, and then it transformed little by little into an important tourist destination for winter sports.
Here is one of my photos from the New Year celebration in Aspen, with fireworks: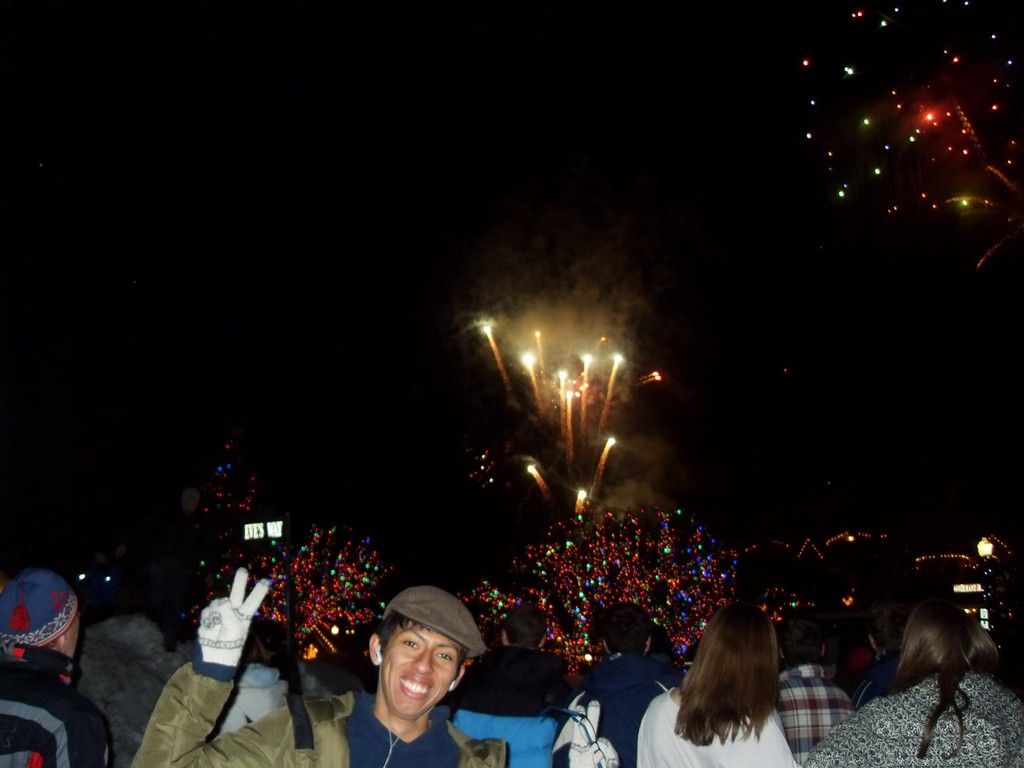 How much was my fee?
Back then, the fee that I paid to be able to apply for the program was $4, 500. But don't worry if this sounds like a lot of money, because I can assure you that in spite of going to the United States during a time of financial crisis, I was able to earn back my money working almost five days a week. I also had extra earnings, with which I was able to buy some gifts for my family and myself.
Through my job I made new friends with whom I still keep in touch. I had a lot of luck in that the area I came to had plenty of work. I even ended up working extra hours, and there they pay you 50% more for every hour of overtime, so I was happy. :) In addition to working as a cleaner, I was able to take all the food that guests left behind after they checked out, and once I came in to find four large bags full of different things to eat. Unbelievable!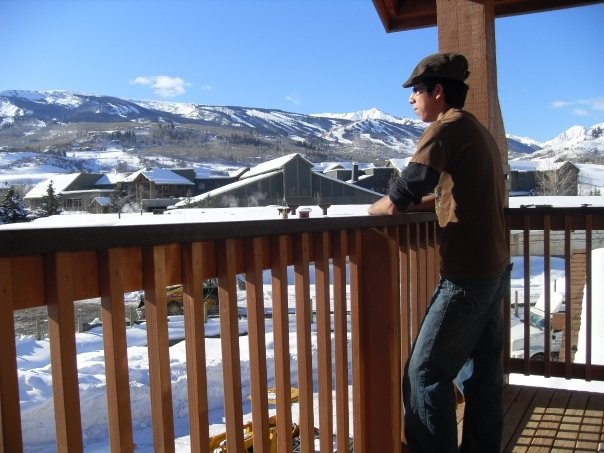 The perfect place to ski:
I felt very privileged to be able to live in this beautiful area, where I learned how to ski, which was one of the most spectacular things I've done in my entire life.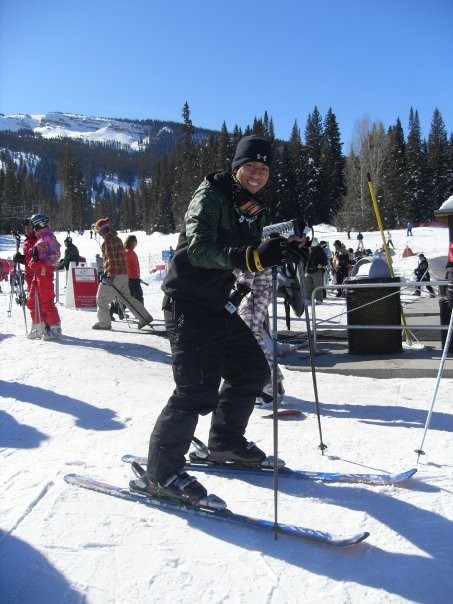 Renting a room cost me around $575, and we were four people living in a house right next to my workplace. To save money, we took in two other people, and even though we were charged for four we split the rent between six - but this didn't last very long. This is the photo of the apartment where I lived. I had a terrace from which I could see the mountains and my workplace. :)
When I arrived in Aspen, I was very surprised when they gave me a hamburger on a plate for lunch in the department of Human Resources (it was nothing like a home-cooked meal). But little by little I became accustomed to the bad, new style of food. Even though there were other things to eat, there is still no comparison to Peruvian food.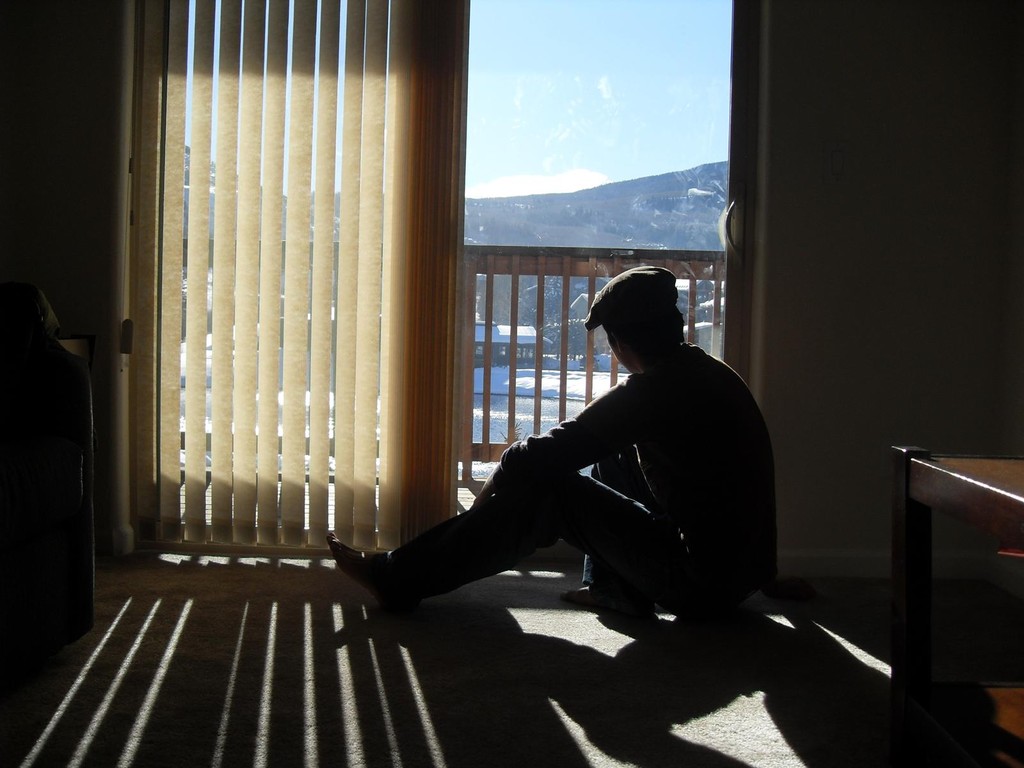 The best thing that happened to me during this experience is that, since I worked at the mountain, my job gave every employee a free ski pass to go up the mountain whenever we wanted, without paying a cent. And so I took advantage of my chance to play winter sports.
I'm not a great athlete (I confess), but in that short time skiing became one of my most important hobbies. In Aspen there are different levels of slope: there are green levels for beginners, blue for intermediates, and black diamond for the most advanced. Which one will you try? :)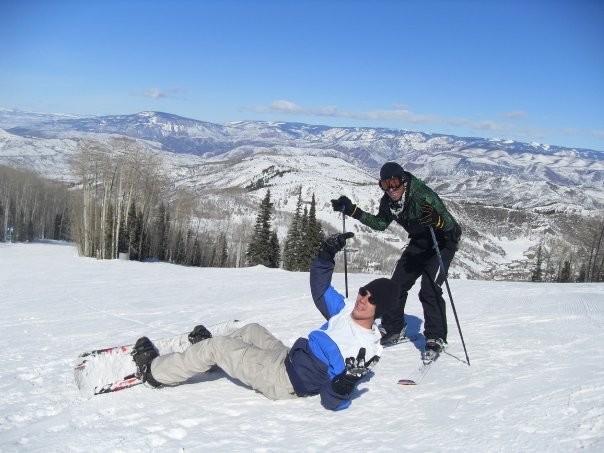 I remember that when I was skiing, I listened to the music of Saint Seiya, and I felt happy and free. It was something phenomenal, that in my country Peru I had never done before.
There are different agencies that look for university students to go on holiday from their university to work in the United States. The visa they offer is the J1 which in addition will give you a month to travel the country after you finish working. As you can see, it's an opportunity that all university students should take advantage of.
Here I will show you a photo of me and my good friend Robert from Chile, near the bus stop.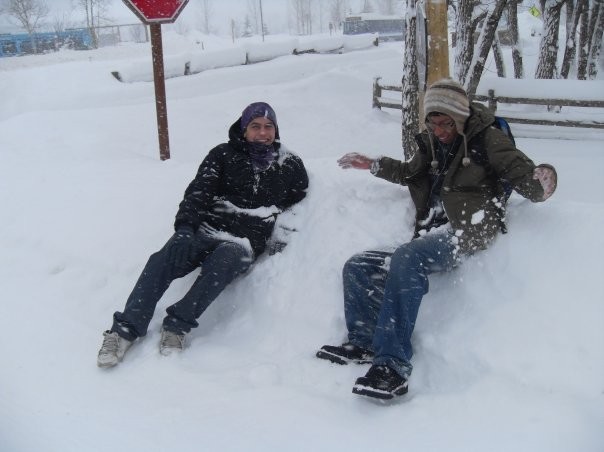 In my job, which was called "Snowmass Village, " they paid me $12 an hour, and I had off one day a week. (Usually you work five days a week, with two days off, but in my season a Brazilian girl went back to her country, and because of that there were more hours for everyone who remained. ) In addition to the hours I worked, they also paid me for the guests' meals, and I received a check every two weeks.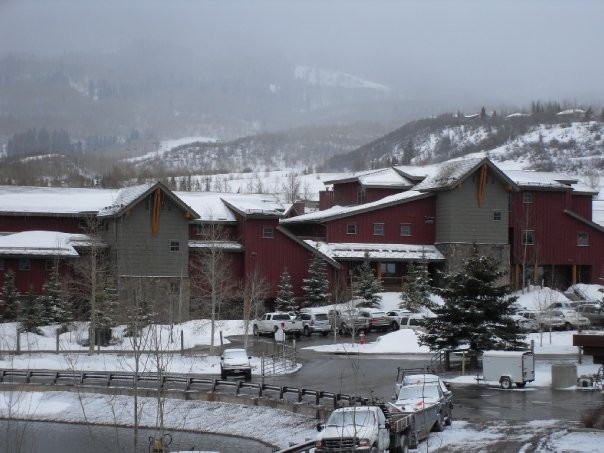 I applied with an agency in Peru that no longer exists, but if you're interested in applying, search Work and Travel USA and the city or country in which you live, and you will find other options. You will start to see the experiences of different people who travel and save money and gather experiences, and who live a good time of their lives. I highly recommend it.
Here I will show you a photo of one of the best friends I've ever known, my friend Pilar. If I'm not mistaken, that was the day that I lost my passport in the city, and a kind soul called my job to return it to me. Things would not have happened that way in Peru... or maybe things are changing. :)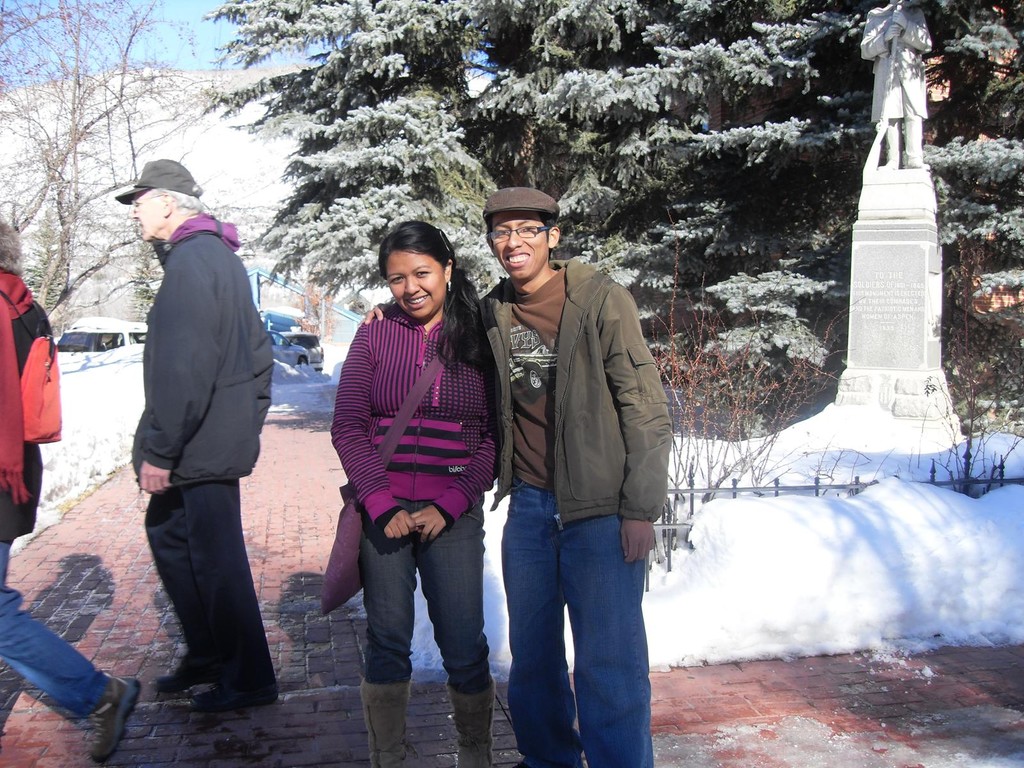 Now, going back to my experience, I will tell you that Aspen is a small town that seems to be taken out of a fairytale. True, it's an expensive city, but I was working, and I ate almost all of my meals at home or in work.
There are towns close to Aspen that have famous malls, and you can go there to buy clothes, perfume, and souvenirs at very low prices. Also, there is a transit company called "RAFTA" that will take you to every one of these sites, and my job gave me a transit pass so that I could give a voucher to the driver every time I got on.
Why would I recommend this?
I recommend doing a Work and Travel because, same as doing an Erasmus year, you will become more independent and meet many people from different parts of the world. In Aspen, for example, there were Argentinians, Chileans, Brazilians, Mexicans, and people from all over Latin America.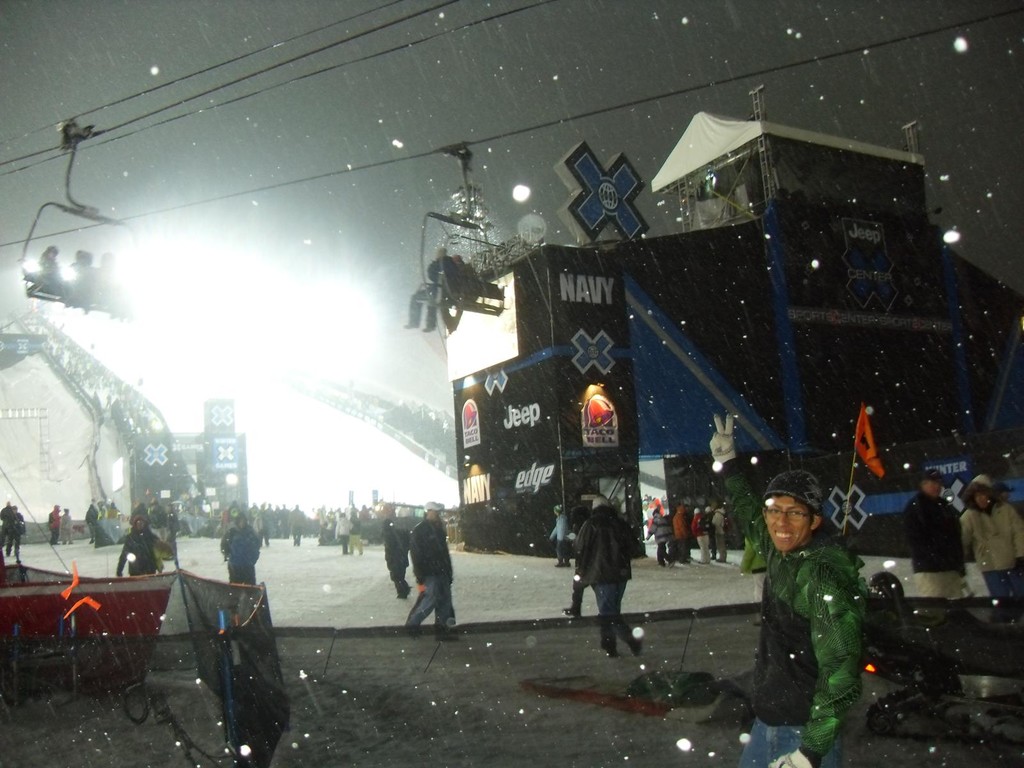 One date I remember from Aspen was that of the famous "X GAMES, " winter games they hold in the United States, where you can see acrobatics by the different athletes. On a side note, if you want to work there, you can also enrol in the games as long as you do it with anticipation. :)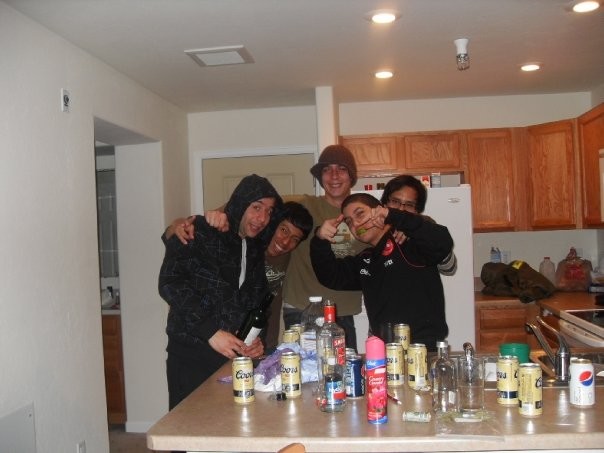 Don't think twice - take heart and live this experience. Take the leap and travel, see the world that is so beautiful and will make you free. :) I would stay here longer and write more, but I think it could go on for a while. I hope that you have enjoyed my advice. :)
---
Photo gallery
---
---
Content available in other languages
Want to have your own Erasmus blog?
If you are experiencing living abroad, you're an avid traveller or want to promote the city where you live... create your own blog and share your adventures!
I want to create my Erasmus blog! →