My second Erasmus, the Erasmus work placement
After doing my Erasmus year (2011/2012), for no other reason than love (pretty common for people that go, so for those going in the future, you already know what could happen, and remember it happens much more often than you might think) I decided to spend just the summer in Spain, to get everything sorted so I'd be able to return to my beloved Slovenia for the following year, but of course at this moment I had to deal with the worst part of it all, looking for a way to be able to afford going back and as well, when starting a new life abroad it always helps to find some sort of help or grant.
I went for the Erasmus Work Placement Abroad, and luckily it pays better than the grant they give you for studying. Also, they give you 80% of the money within a week of you sorting out all the Erasmus documents with the place hiring you and the remaining 20% after sorting out all the documents at the end of the placement. It's worth pointing out that you need to find somewhere to do the placement all by yourself.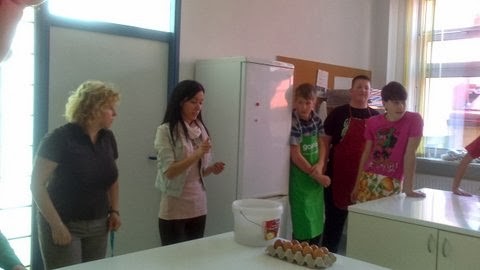 The most complicated thing is actually finding a place to work as you obviously won't know about many companies in your chosen country, you don't even know who to ask to get information about that sort of thing. Even so, you're likely to find a place in the end, as you aren't going to cost them anything (if they want they can give you a monthly cash amount, or provide food etc... but it's not obligatory) you're just someone working for free pretty much.
My advice is to look around firstly on social networks and try to find someone that's been living in the country as they might have been in the same position or know someone that might be able to help you. Also, talk to the organisations that provide grants for this sort of thing, Comenius in Slovenia is the main provider of these grants, there's also Leonardo da Vinci, Erasmus, Comenius, Grundtvig, Erasmus Mundus... and they are all usually in contact with loads of companies who ask them to look for people looking for work placements abroad, they can be a helpful middle man. For Slovenia, the site is : http://www.cmepius.si/en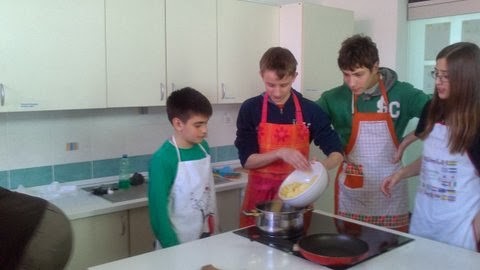 You can also speak to AIESEC, but the only downside to using this organisation is that you have to pay 100 euros before they add you to their pool of candidates for any placement offers they receive and before they send you any of these offers.
I opted for Comenius in the end, I sent them my CV, explained my situation and luckily enough I got the reply I was hoping for. There were loads of different schools pretty close to Ljubljana (where I'm staying) that were all interested in having someone on a work placement, so they gave me the contact information for the schools and I chose the ones that suited me best.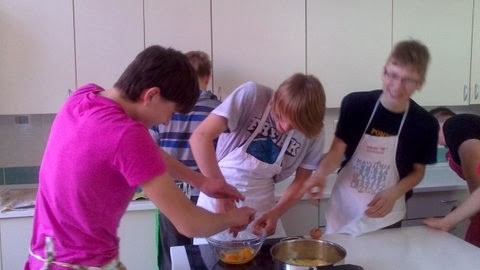 Finally, I opted for the Jozeta Krajca school, in Rakek, a small village in the Cerknica region, about 43km from the capital, Ljubljana. The only problem was that I had to drive, the three days that I worked, 43km there and 43km back, so I ended up spending a lot of money on petrol and the snow in winter was a massive pain in the backside, but in general I must say the experience was perfect.
Like at any job, there were the more boring days, and the more fun ones. I was there for 9 months, being both an assistant English teacher and independent Spanish teacher, as well as doing a couple of extra curricular things and helping other teachers in class (I loved going to tec classes and making boats, bridges, etc with the students). I also went around the classes teaching the students about Spanish culture, history and food... typical Spanish food. In fact, one of the extra activites was to teach the teachers, as well as the students, how to make tortilla de patata. The children are very clever, and they knew that although my Slovenian wasn't really bad, it wasn't really good either, so they liked speaking to me in Slovenian in a way that meant I couldn't understand a thing, it was quite funny and I always got on well with them, the teachers too.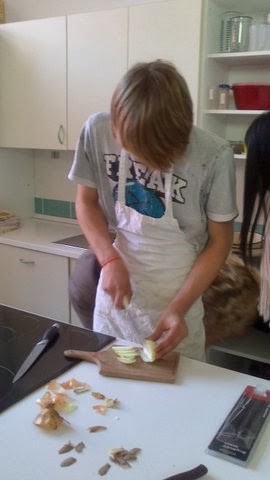 I didn't focus solely on being in class and teaching, they also invited me on trips, and other events the school organised. Wherever I could be of help they tried to involve me and they were all really keen to know more about Spain.
I've got to say, the experience as a whole was amazing, the 9 months flew by and although I study Business Science and Economics, I don't regret having been a teacher for all the time I spent there.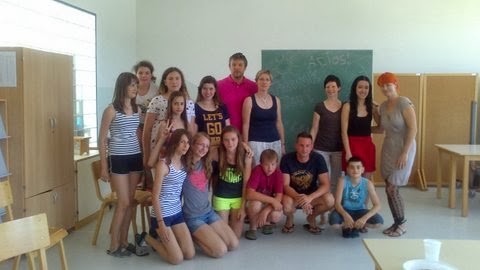 The last photo is of the surprise party they threw me on my last day at the school and the other photos are of the cooking workshop we did.
---
Photo gallery
---
---
Content available in other languages
Want to have your own Erasmus blog?
If you are experiencing living abroad, you're an avid traveller or want to promote the city where you live... create your own blog and share your adventures!
I want to create my Erasmus blog! →