Lentils and Tuna
Intro
This one a bit of an interesting one and a recent discussion. Often when you go travellingyou would have to make the choice between splurging or having a huge budget trip. Now, it is quite easy to do the former, but the latter is more of a challenge as it needs quite a bit of self-control and it also gets in the way of a tasty time. That is an opinion some would think but I disagree. Budget meals also do not need to lack in nutrients which is often the case if you buy instant-cup noodles and all the sorts.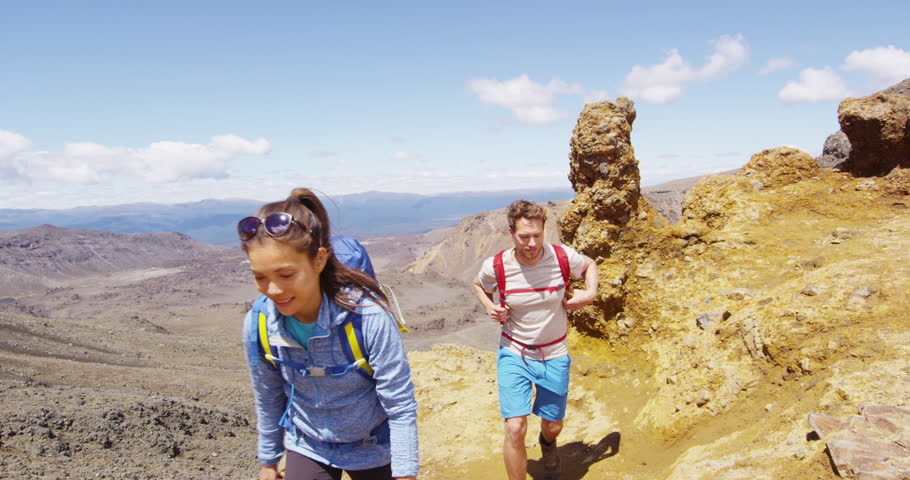 (Source:https://www.shutterstock.com/video/clip-8379238-stock-footage-group-of-friends-hiking-eating-break-on-mountain-during-hike-multiracial-group-of-young-people.html)
Rather, you can have a fully nutritional meal without having to compromise your budget. This one recipe was actually introduced to me by a man from the Netherlands. Him, myself and a couple of others were travelling in the outback and were actually on a hiking trail. We had split our budget shopping between the two of us, so we had to share the different foods we bought.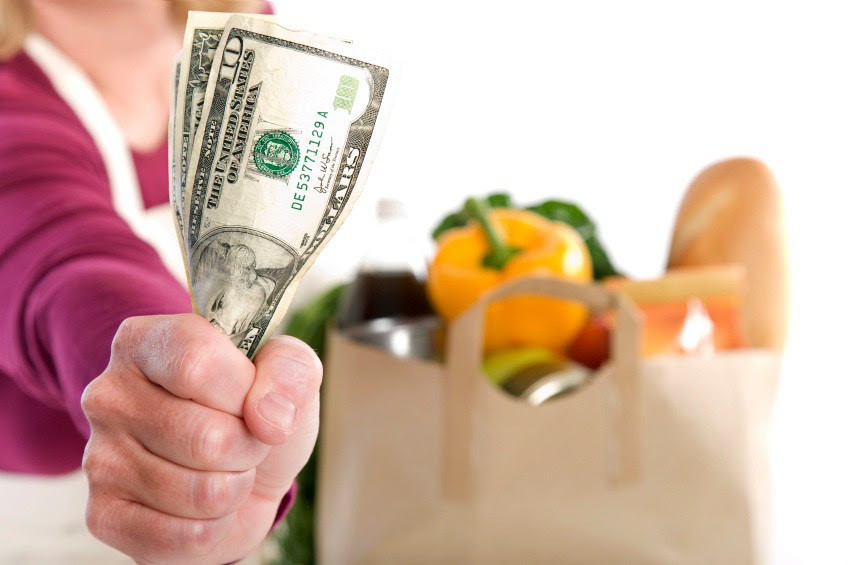 (Source: https://www.agendang.com/points-for-eating-healthy-on-a-budget/)
The ingredients list is mainly based on solely two ingredients:
A can of lentils
A tin of olive oil Tuna (preferably John West)
Here comes the meal
At one point of a trek we were doing we sat down for lunch. We looked at the different options we had on offer. From there, we decided that it seems our options were limited on something good to eat. So, my mate does the craziest thing. It all looked normal at first as he drains the lentils and eats a bit from the top. He then proceeds to drain a whole can of olive oil tuna straight into the tin of lentils. He mixes it in and his eyes light up after he tries it. It was a moment where an abomination had been created. A tasty and budget friendly abomination. It was not too bad that the lentils were cold since the weather was scorching hot at the time.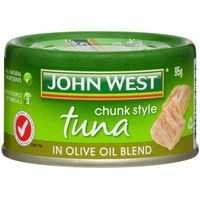 (Source:https://www.mouthsofmums.com.au/rate-it/international-health-food-pantry-staples/canned-tuna/john-west-tuna-olive-oil-blend/)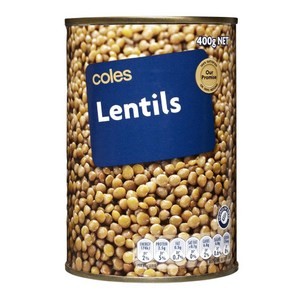 (Source: https://lowerspendings.com/products/yfApnJvtfIS/Lentils)
These ingredients are pretty easy to get a hold of. Every supermarket worth calling itself a supermarket must have one of these somewhere. Even some convenience stores have them. The place we were staying at was part of a resort in the middle of nowhere. They served both of these two foods. They are also very compact and light to carry around without taking too much space from your campervan or car. I have tried this recipe twice since then (while travelling) and realised that it wasn't a fluke and it's a wholly acceptable meal that doesn't taste bad. I wouldn't exactly recommend it to Gordon Ramsay for inspection but it gets the job done and is much healthier than instant-noodles. If both are on discount it should cost roughly two dollars for this meal. If the Tuna is not on discount it could cost up to three dollars which is still incredibly cheap. Its better to have this along with some form of carbohydrates. It is chock-full of fiber and proteins which is perfect for muscle regeneration after treks and hikes. Happy adventuring and good eating!
---
Photo gallery
---
Want to have your own Erasmus blog?
If you are experiencing living abroad, you're an avid traveller or want to promote the city where you live... create your own blog and share your adventures!
I want to create my Erasmus blog! →