Experience in Ankara, Turkey by Sidika
Architecture and landscape

8 / 10 points

Entertainment

8 / 10 points

Culture and customs

8 / 10 points

Transport

6 / 10 points

Gastronomy

4 / 10 points

Prices

6 / 10 points

Party

6 / 10 points

Weather

6 / 10 points
---
What is it like to live in Ankara? Would you recommend it? What is the city like?
Firstly, Ankara is capital city of Turkey although many people think that İstanbul is the capital city. So as capital city there are many ministry buildings and while you are walking or using transportation, you will meet many officers which makes us to say that Ankara is city of officers.. But also, besides many streets which make you feel enjoy and have fun, there are some areas special for young people and students which you will like to spend time in it.
Although Turkey have many cities with seesides, unfortunately Ankara is not one of them but you will find many natural parks and some lakes.
Due to its location Ankara has soo cold whether in winter which requires being carefull about it.
Since Ankara have many different areas, I m sure everyone can find a suitable place of it for them and we will be glad to welcome to Ankara as well as any city of TURKEY.
What is the student lifestyle like in Ankara?
Students in Ankara like stay mostly in Bahçelievler and Kızılay. Kızılay is center of the city that also you can find transportation to anywhere you want in Ankara. And it has many small shopping places for anything you need and cafes to sit and also there are some nightclups. Bahçelievler is my favourite place to do shopping(just dresses) and to sit in cafe because it is much more quite than Kızılay and people are more elegant moreover streets are so suitable for peaceful walking in daytime.. In night also bahçelievler will be full of young people who want to have fun and enjoy,,,it is allll day for youngs,,, In bahçelievler the most famous streets are 3rd and 7th and both of them so near to different subways..
As transportation students(mot matter the age) have student card and you can fill it as much you want and for each use you will pay 1.75 Turkish Liras from this card when you read this card to the machine.. In case of in 1 hour you needed to use it again, you will pay just 0.25 Turkish Liras.
We are using same card for busses and subways but we have also private transportation as minibus and bus which you will give cash money to someone responsible from this inside the bus.
Students like natural parks also.. they spend time there with friends to play cards and to drink something and sometimes just to lay their body on grass.
Hamamönü also one of favoruite place for students and for taking photos.. it is like historical place and has old type houses and Ankara castle and many nice cafes but it is not suitable for night life besides it is perfect daytime.
How much does it cost to live in Ankara?
Governmental dormitories: 150-300 Turkish Liras monthly, with breakfast (6 AM-1 PM) and lunch (4 PM- 11PM) Last enterence to governmental dorms is 11 PM.
University students home: 300-600 Turkish Liras monthly,,, without meal
Private Accomadation(Dorm): 700-1500 Turkish liras monthly
Houses : 600-1500 monthly
All of them take deposit also equal to month rent
There is no room shared appartments.
Transportation : 1.75 turkish liras for each use

Eating : As avarage for normal student living,, 500-600 Turkish liras monthly,,, but it depends on person!!!
Is it difficult to find accommodation in Ankara? Is there any advice you can give?
No,, there are many dormitories in Ankara since it has maaany universities. besides you can rent a flat. Dormitories are seperately as girls and boys. University students houses can be mixed or seperately. Just contact to university which you are gonna study in it for student houses early.
What is the food like? What are your favourite dishes?
You can find many meat meals, especially red meat and chicken almost in each cafe besides many pizza centers.. and fish restaurants. You should try;
Et İskender,
Fish
Kaujun
Kayseri Mantısı
Beyti
Kebap
Saç Kavurma
What places would you recommend visiting in Ankara?
Tunalı Hilmi
Tunus Caddesi
Bahçelievler 3rd and 7th street
Belpa in Bahçelievler for skiing
Beypazarı ( Will take 1 day)
Ankara Kalesi and Hamamönü
Ulucanlar Cezaevi Müzesi
Anadolu Medeniyetleri Müzesi
Anıtkabir ( near bahçelievler)
Old councils (In ulus)
Eymir Gölü ( should be wide time for riding bycycle and walking )
Dikmen vadisi
Segmenler Parkı ( to play cards and drink something , camping)
Altındağ Açık Hava Müzesi
Estergon Kalesi
AnkaMall
I strongly recommend you to visit Eskişehir city which is near ankara just 3 hours by bus and 1.5 hours by trein, it is students city and perfect for night life and it has many nice places to visit.
Is it good to eat out in Ankara? Can you tell us your favourite spots?
I dont like to eat outside actually but in case I need to eat outside I prefer either bahçelievler cafes or

The Bigos ( Perfectttt for young people)
Masabaşı restaurant( elit and delicious but abit expensive)
Köfteci Yusuf ( Delicious and cheap )
Is the nightlife good in Ankara? Where is good to go?
So so..

6:45
IF Performance Hall
Bahçelievler
Tunalı Hilmi
What advice would you give future students heading to Ankara?
Be aware of traffic because people driving badly in Ankara.
Be aware of ULUS and dont go to it if it is not necessary.
Be aware of Pavyon night clups! Dont visit them never since they are not suitable for students and especially for girls.
Dont go to Hamamönü and Ulus in night.
Fist ask price than talk about another things and be aware of cheating of people.
---
This content has been entered in the Erasmus Travellers Competition and have earned 556 points.
5499 chars (549 points)
2 views (6 points)
This competition was made possible by: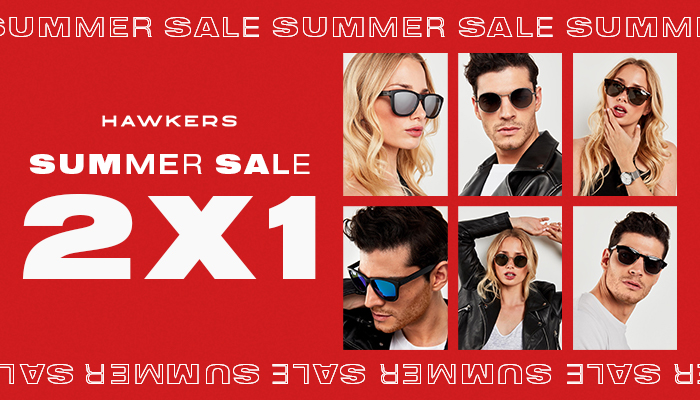 ---
Share your Erasmus Experience in Ankara!
If you know Ankara as native, traveler or as exchange student... share your opinion on Ankara! Rate different characteristics and share your experience.
Add experience →