Erasmus in Wrocław
Architecture and landscape

8 / 10 points

Entertainment

10 / 10 points

Culture and customs

6 / 10 points

Transport

10 / 10 points

Gastronomy

6 / 10 points

Prices

10 / 10 points

Party

10 / 10 points

Weather

6 / 10 points
---
Wrocław, for those who haven't had the privilege of getting to know it, is the student city par excellence in Poland, and the European capital of culture of 2016. Personally, living in Wrocław as an Erasmus student has been one of the best experiences, if not the best, of my life. I will start by resolving any issues or basic questions you may have before starting your adventure.
Why did you choose to go to Wrocław?
Firstly I would like to clarify that the correct pronunciation of the city is BROTSUAF. Yes, it is only made up of two vowels and one consonant, but this is how it is pronounced. So, now you can save yourself from having Polish people looking at you with a strange expression on their face in the first couple of days.
In terms of why I chose Wrocław, it was more because of the good press that Poland has as an Erasmus destination: good parties, cheap country, easy to pass. Well, it's the perfect student cocktail for an Erasmus placement. However, my decision to choose Wrocław was because of a very close friend of mine did their Erasmus in this city the year before I did, and he had nothing else to say except how wonderful the city is. So, I didn't think twice about it.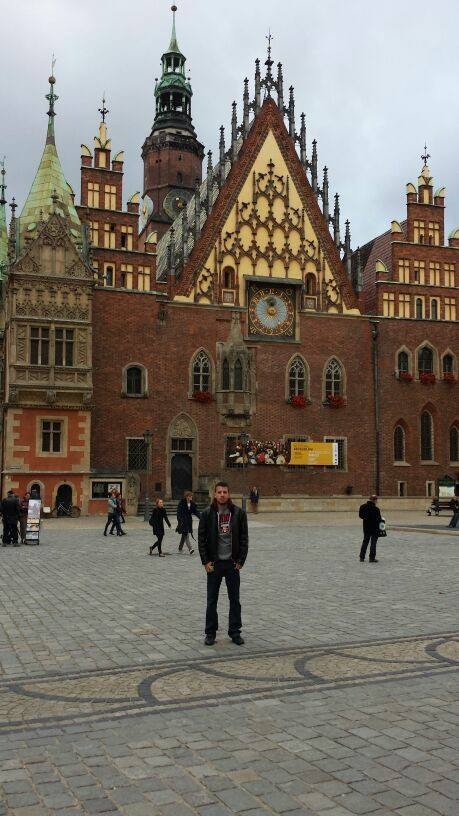 What is the most affordable way of getting to Wrocław from your city?
The truth is that it is much easier to get to Wrocław from Las Palmas de Gran Canaria now. The year that I went (2013-2014), there weren't any direct flights between Poland and the island, so the cheapest option for me was: Las Palmas - Madrid, Madrid - Prague, and then from Prague get the Polskibus (I'll speak more about this later), or a train. They both take about 4 hours to get to Wrocław. We are looking at a total journey of about 24 hours.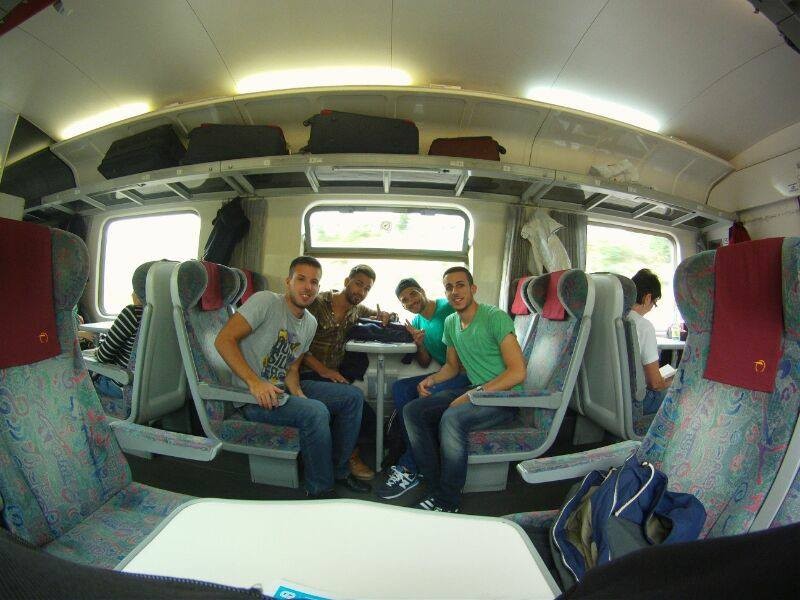 There are actually direct flights from Gran Canaria to Warsaw or Krakow with RyanAir now. Warsaw is located about 6 hours from Wrocław, while Krakow is only 3 hours away, so it is best to choose the second option. Once you have arrived at either of these two cities, you only need to buy a ticket for the Polskibus that I mentioned before. It is the most famous bus company in Poland in relation to price and quality. From Krakow, you can go to Wrocław for only 12 zloties (approx €3) and they give you drinks, snacks and free wifi!
How long did the grant last? How much money did you receive as help?
In my case, it was for 5 months to begin with, but my friends and I could lengthen it to 9 months. In this academic year I received a payment of €900 from the council of Gran Canaria on top of €1, 700 from the Erasmus grant.
This quantity is actually the biggest, as they pay you according to the distance between your destination and your home city. In the case of Las Palmas, it would be €540 for a ticket to Wrocław, and Poland in general.
What's the climate like in Wrocław?
The climate in Wrocław is extreme, it's very cold in winter and very hot in summer, i. e. a continental climate.
In winter it can reach -15 degrees, but in summer it can reach 40 degrees. You go from going out on the street like an Eskimo in January and February, to bathing in the street fountains and going out in sandals at night from the end of May.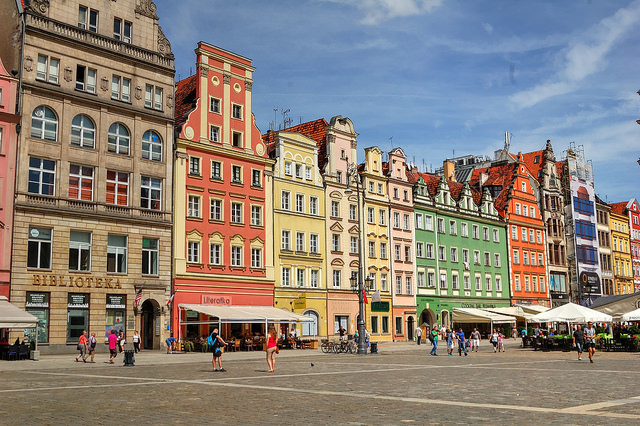 What is the student lifestyle like in Wrocław?
The university lifestyle is amazing, both at night and during the daytime. During the day there are lots of activities to do: you can go out to eat practically every day of the week due to how cheap it is, go shopping, go to the water park, activities with the ESN, canoeing on the river, walking quietly in the parks etc. Although of course, most of these activities are recommended to be done in spring or summer.
You can also travel to a lot of places for very cheap prices: Norway for €10 per trip, for example.
And when it comes to parties, wow, you can go out Monday to Monday if you want. There is an infinity of places to go out: Eter, Melanz, Mundo, Daytona, Cherry, Alibi etc. The last one is the best nightclub for Mondays.
For those who go to the public university of Wrocław, you will stay, and I also recommend this as well, in the Olowek and Kredka residences. They are by far the best residences in the city. €112 for a double room and €180 for a single room per month, with a kitchen and a private bathroom per room. There are two towers next to each other, one with 20 floors (Kredka) and the other with 16 (Olowek) all full of students, so you can get an idea of what the atmosphere is like. Not to mention, you have everything close by: supermarket, shopping mall, disco for Mondays (Alibi), McDonald's 24 hours (I put on 11 kilos on my Erasmus placement thanks to this, so be careful). The center of the city is 10 min away by tram, as well as the university. The views at sunset are incredible.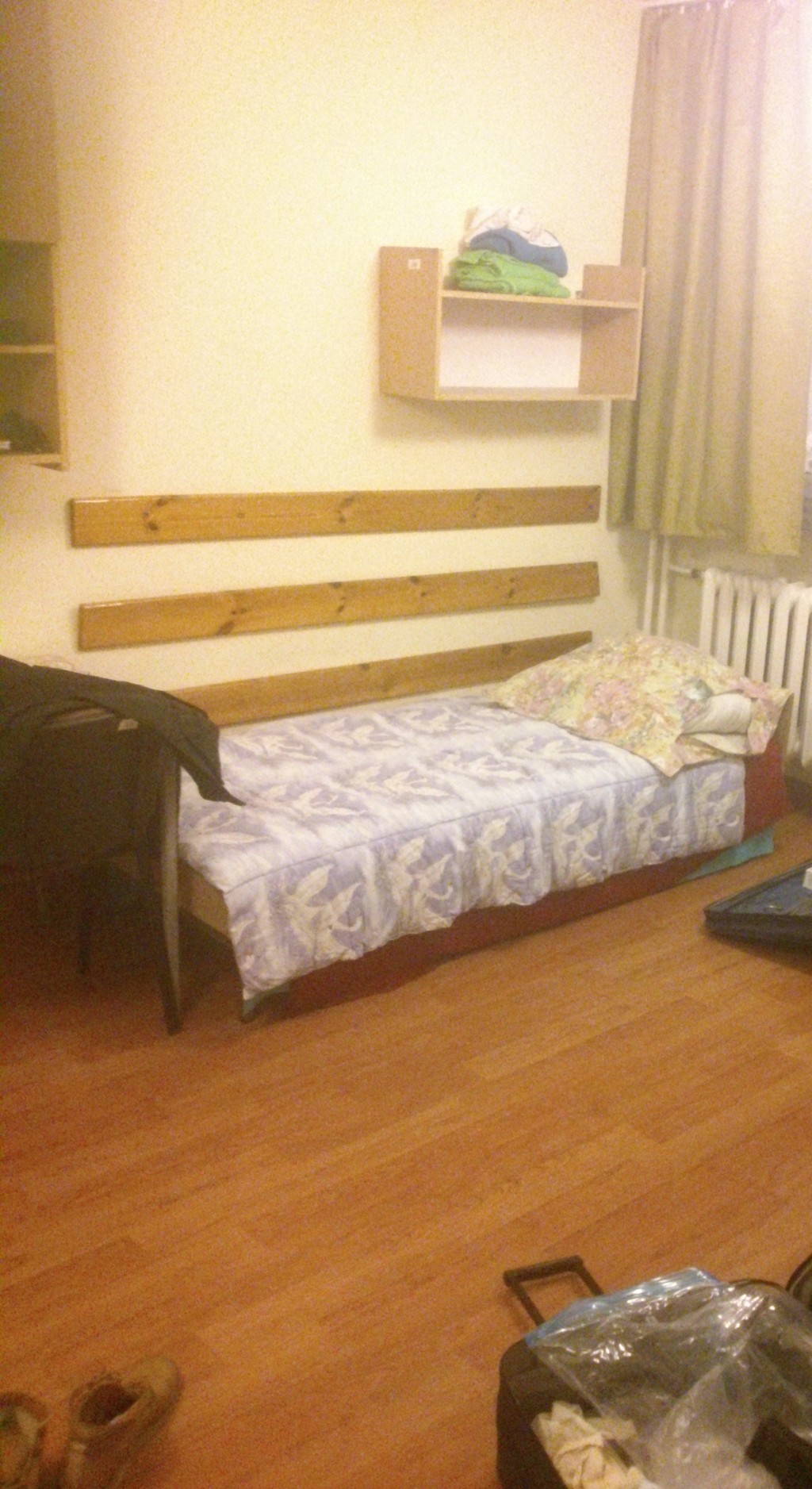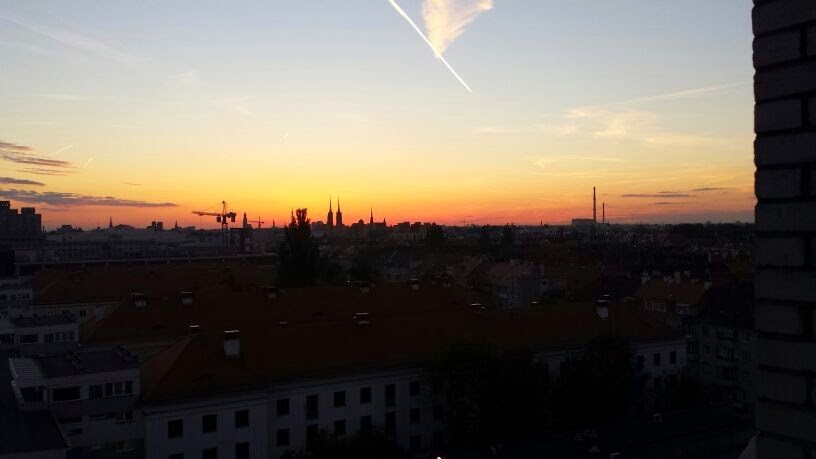 How do you get around the city?
Getting around the city is quite simple. Wrocław, not being a big city, does not have a metro, but it is very well connected to tram networks. With the tram you can move all over the city, paying 25 cents per trip. There is also the possibility of buying a monthly voucher that costs about €30. With this voucher we are free to take the trams and buses whenever we want during the month.
The other option is the taxi, which is also quite cheap. A journey to the airport from the centre (approximately 50 km) costs €10 (40 zloties).
The tram schedule is until 12 pm, starting up again at 5 am. The buses however have some lines that are on for 24 hours.
What is the food like of your country?
Polish gastronomy is a little different from what we are used to in Spain. Here I have to admit that it's not as good as the one we have at home, but hey, it's not bad either.
The most famous thing in Poland is the soups that come tucked into a loaf of bread.
There are also pierogis. They are like baked pasties that can be filled with different ingredients: meat, chicken, potatoes, cheese... and there are even sweet ones with chocolate and syrup! I personally loved them.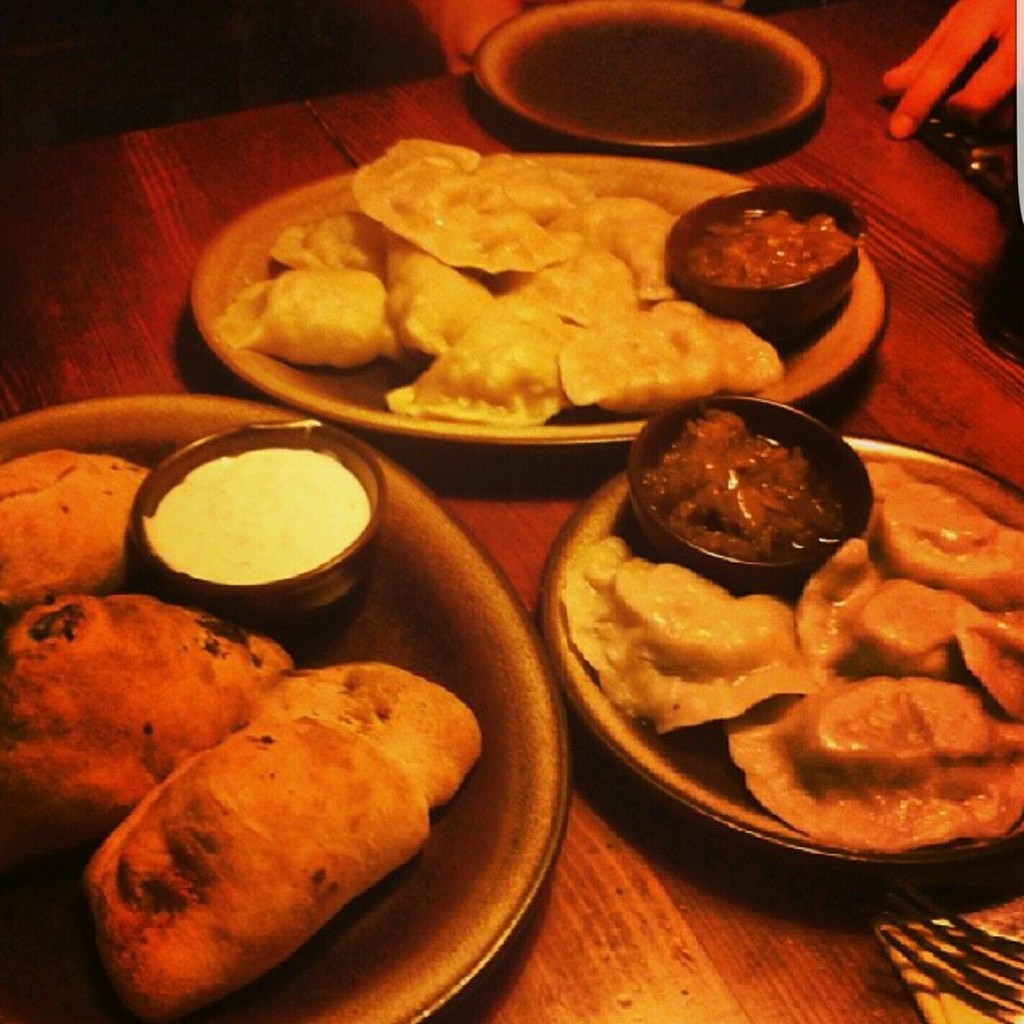 What's the language like? Did you take a course at the university?
Polish is one of the most difficult languages in the world, in the year that I was there I only learned to say 8 words: Hello, good morning, good night, thank you... and some other basic words.
The university does offer a course at the beginning of each semester, I think I remember that the duration was 1 month. But let's face it, I didn't even bother to do it, since it wasn't enough time to learn the language, and the classes there were taught in English.
What are the prices of accommodation? And the prices in general?
As I mentioned before, I chose to stay in the residence provided by the university (Olowek). It was practically the best in the city, along with Kredka, paying €112 for the double room, and about €180 for the single room. The prices of the rest of the residences were around €80 per month, but of course, the conditions were not so good: shared kitchens and bathrooms, lack of hygiene etc. So, in that case, most students opted for a flat.
The rent for the flats was also quite affordable, being able to get a room for about €200-250 per month. Some with interior jacuzzi.
In general living in Poland is quite cheap. The scholarship practically covers all of your monthly expenses and you even have plenty left over. A monthly budget can be about €400-600 per month, depending on whether you live in a residence, flat, how much you travel per month, how much you go out, and other factors.
I lived in Olowek in a shared room (€112 per month), I didn't spend more than €500 per month. Spending about €80-100 on food, going out for about 4 days a week on average and making one trip a month.
As you know, Poland is not in the euro, with its national currency being the Zlotie (one euro is approximately 4 zloties, depending on how the exchange rate is at that time).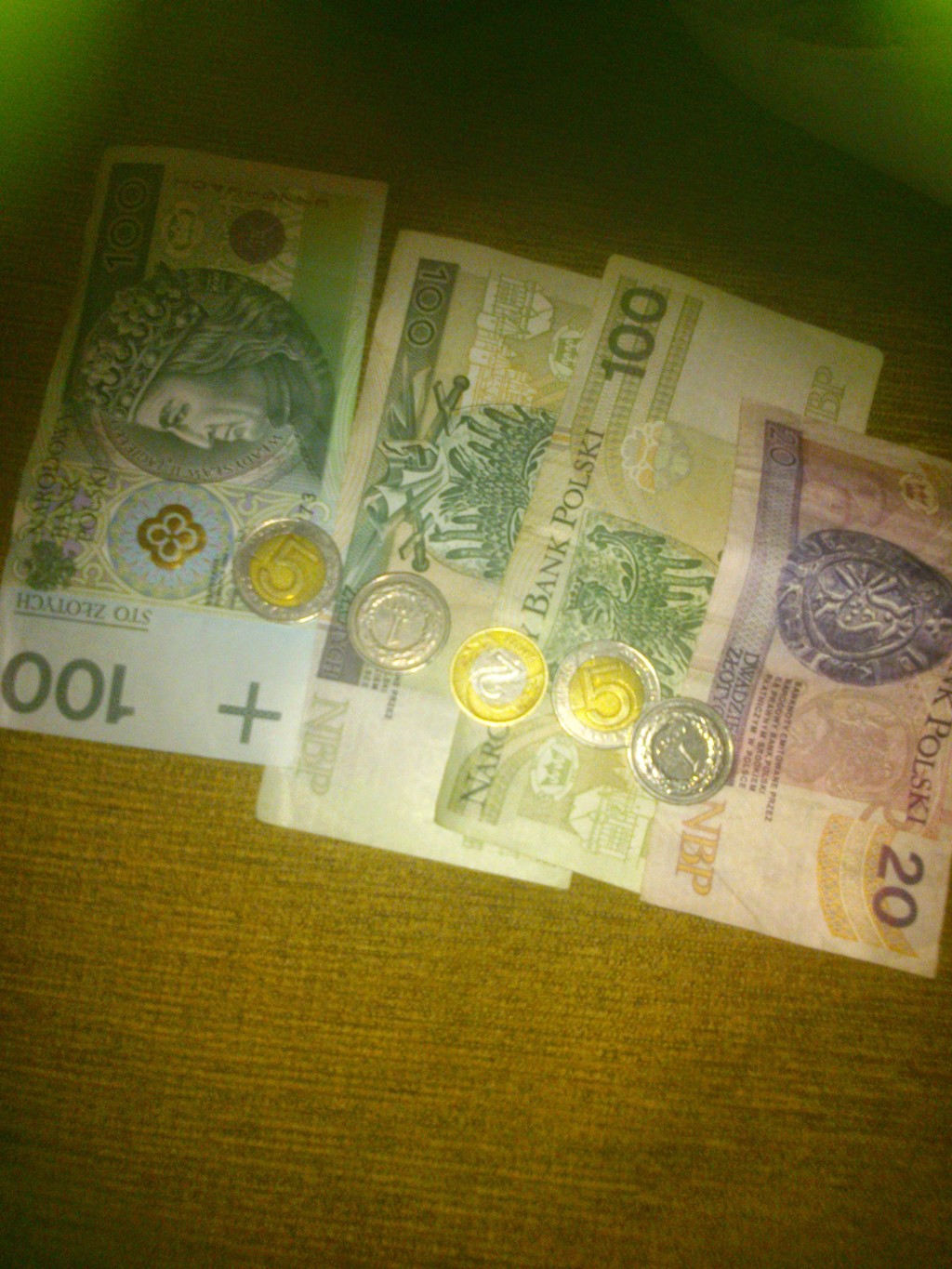 Trips
Erasmus in Wrocław is a real luxury, and not only because of the parties, how easy it is to pass the course, how cheap it is... but also because of its location in Europe. This allows us to have a high number of options when choosing destinations to travel.
Here I will tell you some of my experiences, as well as some advice on the trips you can make.
If you want to save money, but you don't mind spending four or more hours travelling, the most recommended is the bus. The most famous Polish bus company is, as I mentioned before, the Polskibus. This company offers both national and international routes at very affordable prices. For example, one of the options is Prague, where the ticket per trip costs about €15, with a duration of about four hours. This city is a must if you are an Erasmus student in Wrocław, as it is one of the most beautiful cities in Europe. If you want to make a longer trip, you have the option to go to the bus station in Prague and buy a ticket to Vienna, the capital of Austria. Spend a few days there and continue to Bratislava, capital of Slovakia, and finally to Budapest, capital of Hungary. Ideally you should spend about 2-3 days in each city, except in Bratislava, one or two days is enough. To return to Wrocław, you can take a plane from Budapest to Milan, which are very well priced. Once you have seen Milan, you can return by plane to Wrocław, where there are also many very affordable offers.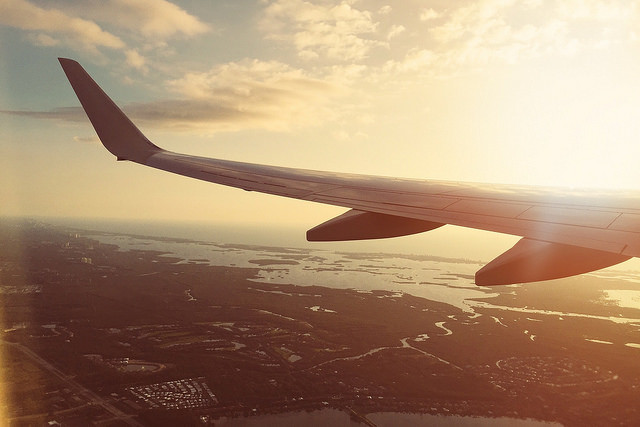 There's a similar route to this one that you can do, but to the north. Take the Polskibus to the Polish capital, Warsaw. After having visited the city, you can take a bus to Lithuania, Vilnius, which lasts about 6 hours. From Lithuania it will be easy to go to Latvia and Estonia as well, where later, you have the option to travel to the Norwegian capital, Oslo. For this last country, go well prepared, as it is one of the most expensive in Europe. We took food from home so we could spend as little as possible, since in one weekend you can spend €300 between accommodations and food. From Norway, you can return to Wrocław the plane, where we paid €10 for the ticket.
Another highly recommended option is to rent a car. You have some very cheap companies to rent cars at in the airport. The advantage of this option is that you can set the rules of the trip: what time to leave, how long to spend in each place, where make stops along the way, improvise routes etc. But be careful with speed limits and driving when you're tired, take turns if necessary every couple of hours.
Where do you recommend going out in Wrocław?
There is a variety of places to go out to party in Wrocław. Personally, my favourites were Alibi, World, Melanz, Insomnia and Eter. Alibi was the Monday nightclub par excellence, a good Erasmus hotspot and it was right underneath our residence. The other nightclubs were located in the center of the city, Rynek. Another advantage of the city is that all the clubs are close to each other, so if you don't like the atmosphere of one on a particular day, you just have to go out and take 2 steps and you already have another club.
In spring you can not miss the Juwernalia, in the month of May. An open-air festival during the day, where people go in fancy dress.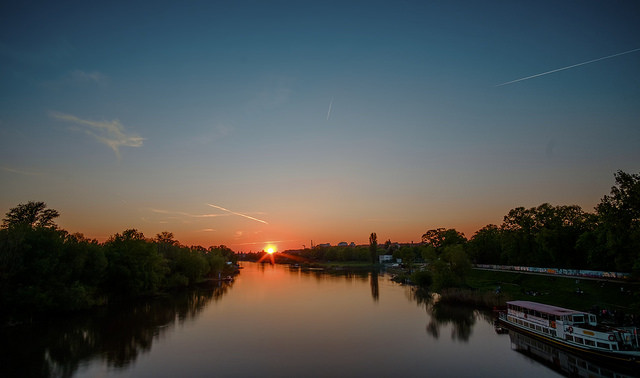 Advice to survive Poland
Don't get into trouble, and by that I mean don't go looking for trouble in the clubs. The bad temper Poles have with foreigners is true, and boxing is a national sport there. The club security guards are allowed to use pepper spray, tasers (devices that electrocute you) and other techniques to leave you KO'd on the floor. And if things get ugly, you'll spend a couple of nights in a cell like a couple of my friends did. So enjoy yourselves, but in moderation.
Try to travel or leave the country at Easter. In Poland they are very religious, so most places, even clubs, will be closed during the Easter holidays. A ghost country in its own right.
Although the country is cheap, zloties are not monopoly bills, so don't start wasting them like an Arab sheikh, especially at the beginning of your Erasmus placement, as you might be surprised when you see your bank account.
Would you recommend the city and the University of Wrocław to other students?
Without a doubt, it's a unique experience to live. And I particularly recommend Wroclaw 100%. A quiet city with a very good student atmosphere, and good connections to travel around Europe.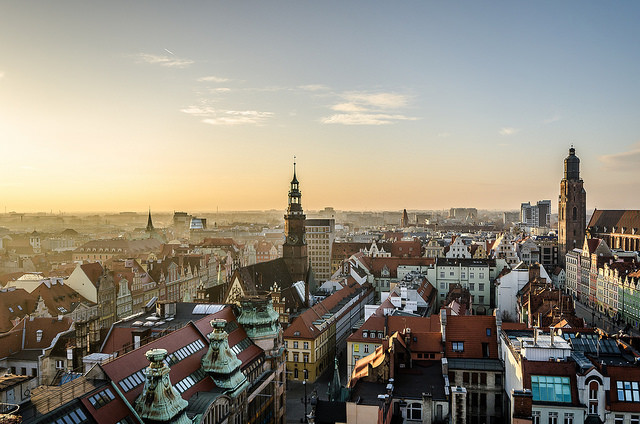 ---
Photo gallery
---
---
Content available in other languages
Share your Erasmus Experience in Wroclaw!
If you know Wroclaw as native, traveler or as exchange student... share your opinion on Wroclaw! Rate different characteristics and share your experience.
Add experience →