Erasmus Experience in Wroclaw, Poland by Arzu
Architecture and landscape

10 / 10 points

Entertainment

10 / 10 points

Culture and customs

8 / 10 points

Transport

10 / 10 points

Gastronomy

2 / 10 points

Prices

10 / 10 points

Party

10 / 10 points

Weather

2 / 10 points
---
Why did you choose to go to Wroclaw, Poland?
My department in my own university has an agreement only with Portugal and Poland, as a Turkish, I thought that Portugal is a mediterranean country as Turkey but Poland is totally different and it has a different political & historical and cultural background than turkey. Besides economically, zloty (polish money) is cheaper than Turkish money and also Euro. Even if I had to take several courses because of Polish ects system I choose Poland and I still do not regret that. Because Poland is in the middle of Europe, transportation is cheap and easy. The other and important reason why I choose Poland is because before my Erasmus I had a lot of Polish people in my university and we had great time and such a warm contact with them, so I thought that choosing Poland will be great for me.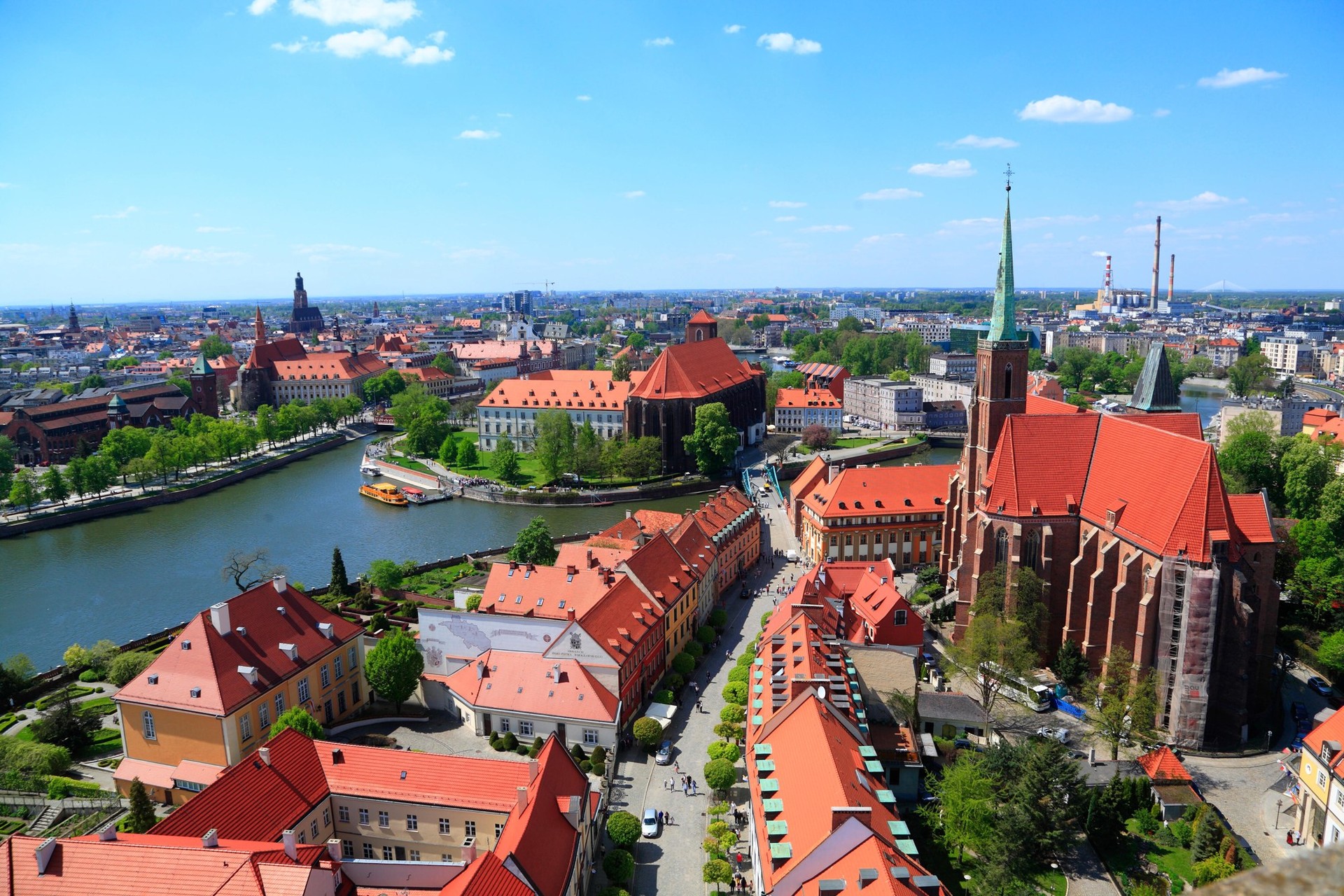 How long is the scholarship? How much money do you receive to help you with living costs?
I stayed 6 months. As far as I remember for each month I received 403 euro. But unluckly I lost 1000 zloty it was almost 250 euro, in my first days. I was penniless. But somehow I survived, I stayed in dormitory it was awesome! and cheap. It is true poland is really cheap but the problem, sometimes you need something familiar to you, and you are willingful to pay everything for it, but you cant find it in Poland.
Maybe it is because of Erasmus!
What is the student lifestyle like in Wroclaw?
I dont know about other cities of Poland but Wroclaw is amazing there are a lot of young people, and in the city almost everything is made for students. It is totally true and I can say that Wroclaw is a real student city. With its atmosphere, night life, international students and dormitories. But some Polish teachers really suck, they dont care if you are an Erasmus or not, they are not tolerant (especially the erasmus coordinator)
Would you recommend the city and the University of Wroclaw to other students?
Of course! I stongly recommend it, and I am thinking to go back to same city as a master erasmus student, currently I am working on it. Because my master department is different from my bachelor department, so this time I will be more experienced and I wont meet with my intolerance erasmus coordinator. But to be honest the other teachers were amazing and everything was very sophisticated! and especially the dormitories Olowek and Kredka! I would do everything to go back and spend some time with amazing international students.
What is the food like?
I am sorry but to be honest there is no good food in Poland. They dont have rich food heritage or traditional meals. So If you come from mediterranean countries and like the fodd there, you will be disappointed.
How much did you pay for accommodation in Wroclaw?
I was paying 100 euro for each month for my room and we were 2 people in room and we were 4 people in our flat.
How much does it cost to live in Wroclaw?
Depends on your needs, cheap alcohol, transportation, clothes especially fashionable clothes... but the foods which I love was so expensive. I already told that it's because Poland is very different for me but that is also why I chose it.
Is the language easy to get to grips with? Are there language courses available at the University?
Of course! We took Polish language course for 15 days it was great!
And later we took it as course, but I quit it because I had to take 10 courses because of the coordinator, so they would not count Polish courses in the ects so I had to quit.
What's the easiest or most economical way to travel to Wroclaw from your city?
My city is İzmir, I took flight to Berlin, than I use train from Berlin to Wroclaw, it is easy and cheap! But in Germany train tickets is expensive when you buy them on the last day. Dont forget it!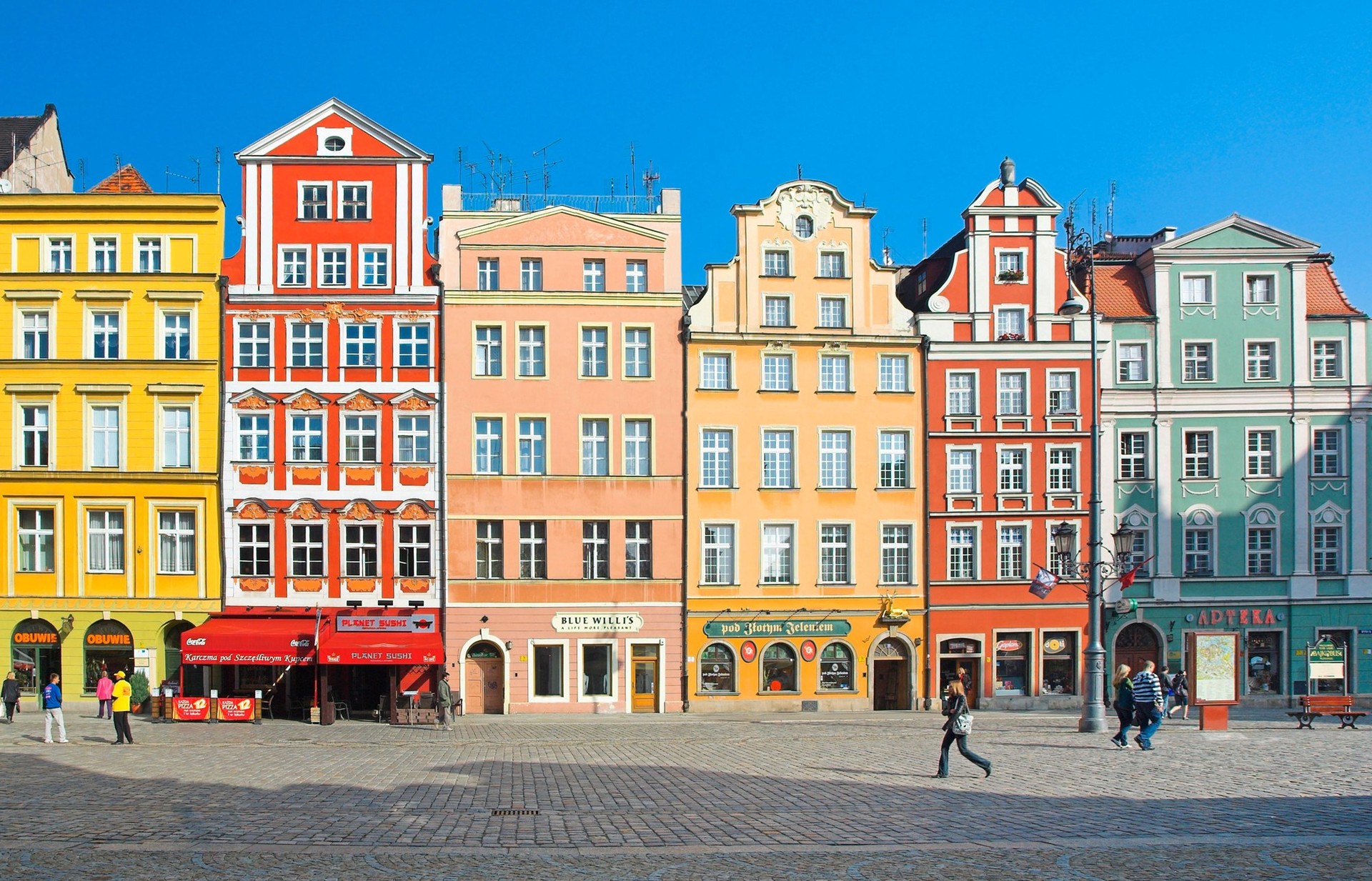 Where would you recommend to go on a night out in Wroclaw?
Oh great question!
Grawitacja
Domówka
Antidotum
Synergia
Czarny kot
Felicita
Dont worry about that you can have fun with warm Polish people whenever you go! Sure!
And for eating? Can you recommend some good restaurants in Wroclaw?
Hard question, maybe I can say salad story and the shop where we can buy food by kilo, but now I dont remember its name, and there are some traditional restaurants where you can find interesting and cheap foods. AND dont afraid to discover!
What good cultural sites are there to visit?
This question make me sad. Indeed I did not visit a lot because I had to attend all my classes : it was compulsory for me.
I visited Gdansk! It was on november and so cold! But I loved this city.
Is there any other advice that you could give to students going to Wroclaw in the future?
If you are philology student dont go to Wroclaw, because its coordinator sucks! But if you are student in international relations, journalism or political sciences do not hesitate to go, because you will be free and happy and you can receive good grades from lovely teachers.
---
Photo gallery
---
---
Content available in other languages
Share your Erasmus Experience in Wroclaw!
If you know Wroclaw as native, traveler or as exchange student... share your opinion on Wroclaw! Rate different characteristics and share your experience.
Add experience →