Erasmus Experience in Warsaw, Poland by Zakariya
Architecture and landscape

10 / 10 points

Entertainment

6 / 10 points

Culture and customs

8 / 10 points

Transport

10 / 10 points

Gastronomy

10 / 10 points

Prices

8 / 10 points

Party

8 / 10 points

Weather

6 / 10 points
---
Why did you choose to go to Warsaw, Poland?
Basically I got only one choice to study as Erasmus student in Poland because my department have partnership in Poland's Univerities, about 3 or 5 Universities such as WSGE, Warsaw university, University of Economy in Bydgoszcz that's the only once I remember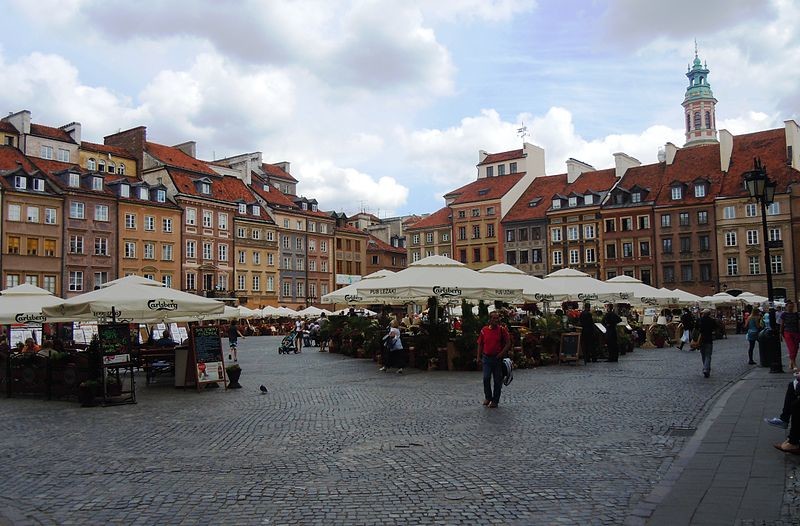 How long is the scholarship? How much money do you receive to help you with living costs?
Erasmus scholarship in Poland is 300£ but it can be sufficient also depend where you have accommodation. In the college hostel, with this amount it can be enough.
But if you are living in an appartement or private hostel with this amount it can not cover all the expensive.
What is the student lifestyle like in Warsaw?
Students lifestyle depend on individuals personality or hobies or addiction. In Warsaw everything you need or looking for, you will probably get it.
Would you recommend the city and the University of Warsaw to other students?
Of causes in WSGE, jozefow Poland is good for research students because you will find many books in the library and also condusive for studies.
But the University's environment many students are from India and Nepal they have classes or we have classes from Monday to Thursday, Indians and Nepalese are the majority students who study here. Indians are the most majority follows by Nepalese and others minor number from Tajikistan. And few Erasmus students like me. That is why the college environment look totally different to me because there is majority from specific areas. Friday and Saturday are for Polish students.
What is the food like?
Almost every types of foods are present mostly non vegetarian foods are common. There are some restaurants which you might be familiar with, Because there are some cataring industry which are worldwide like McDonald.
Did it cost you to find your accommodation in Warsaw?
Not really but when I arrived at Jozefow I met a student from Nepal in the campus who directed me to jazz pool hostel where I am living now.
How much does it cost to live in Warsaw?
Like I earlier said depend on your way of life. But I can assume alest 600£ can meet up with your monthly expenses if you're not very extravagant.
Is the language easy to get to grips with? Are there language courses available at the University?
Polish language is available in the college. I think is easy to learn if it's part of your study program. Also learning languages depend on interest how you program your brain to learn the language.
For me, I am just for my academic subjects polish language is not obligatory, but I like it the polish lecturers are very friendly, and is helpful to students to learn the language.
What's the easiest or most economical way to travel to Warsaw from your city?
By train. 35 minutes to the city centre. Jozefow is a municipality just close to Warsaw. S1 tren and R7 tren regular on the tracks.
Where would you recommend to go on a night out in Warsaw?
Specifically at the centrum there is everything you can imagine such as night clubs, casinos and hotels with shopping centres.
And for eating? Can you recommend some good restaurants in Warsaw?
I don't have some in mind. But there are some kebab shops which are run by Turkish. I am saying this because, I considered source and types of foods. I eat from Halal food. I once also ate at Dominium and the service and hospitality was amazing. Dominium is my first recommendation because there's also discount for students. McDonald is a good choice too.
What good cultural sites are there to visit?
There's the old town, which is the historical place in Warsaw closed to the central city, palace of culture and science is also fascinating, royal castle of Warsaw and many others.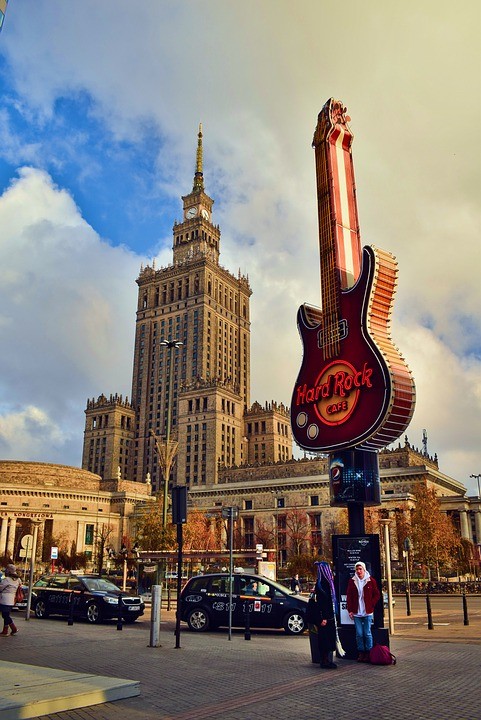 Is there any other advice that you could give to students going to Warsaw in the future?
Before going to any City for your first time have a contact of some body who is already living there. Be sure of your accommodation and who will receive you at the airport.
This is my great experience I travel to many foreign countries without having such difficulties until I arrived Poland. No one received me at the airport I have to make it myself right at the University.
Well! I blamed no one but myself. I thought it was going to be easy.
---
Photo gallery
---
---
Content available in other languages
Share your Erasmus Experience in Warsaw!
If you know Warsaw as native, traveler or as exchange student... share your opinion on Warsaw! Rate different characteristics and share your experience.
Add experience →