Vienna part 1
Architecture and landscape

10 / 10 points

Entertainment

10 / 10 points

Culture and customs

10 / 10 points

Transport

10 / 10 points

Gastronomy

10 / 10 points

Prices

6 / 10 points

Party

10 / 10 points

Weather

8 / 10 points
---
The distance between Vienna and Maribor is about two hundred and fifty km. It is not far, but if you are not lucky, you might need to pay a lot to get to Vienna. If you want to go by train, you have to go to the near city of Graz and then to Vienna again by train. I was lucky though, and I found a very useful site about car-share trips. People who go from one place to another post their destinations along with a phone number or e-mail and you can contact them. It is the best way to travel in Slovenia: it is cheaper than the trains and the buses, it is faster, and it is more comfortable. The name of the site is prevoz.org.  
I arrived at Maribor's train station where I  was supposed to meet the driver of the car in which I was going to travel. He was a nice young  Slovene, who had studied Music and Conducting. He was still studying in Vienna actually. We had another  two "travel" mates: one girl from Romania, a student in Vienna and a German artist,  also living in Vienna. It is always interesting meeting people who live like that. I mean, people who like to travel and  who had lived in different places. Those people are open minded and easy to  talk to. They could enrich your world. The German artist told me what exhibitions to see in Vienna. I love  art and I was interested in the museums, as boring as it sounds.
We travelled for two and a half  hours.  I did not even see the crossing of the border. There is no border actually. I arrived in the center of Vienna. I was supposed to stay with two friends, a couple, who live in Vienna. I called them and it turned out  they had gone out to a birthday party. I had to find their apartment and ring the bell. Another fried of theirs was waiting for me. I had a hard time finding the apartment. I do not know whether if  it was my fault or my friends' explanation :D. Anyhow I found the apartment and I was very happy because it was already dark and cold outside.  The girl who was waiting for me turned out to be a newly arrived student in the Viennese university.  She was nineteen years old and extremely talkative.  In the first twenty minutes after  our first meeting, she had told me  all about her family, her two younger sisters,  her mother and father,  and the third flat mate who was living in the apartment I was a guest  at. The third flat mate was a German girl, working in  Vienna. She was very nice and calm. I do not know how she communicated with my new talkative friend. I am going to call her Sasha. She had just recovered from some nasty fever. She was also about to participate in a drawing contest. Her picture was a very nice one.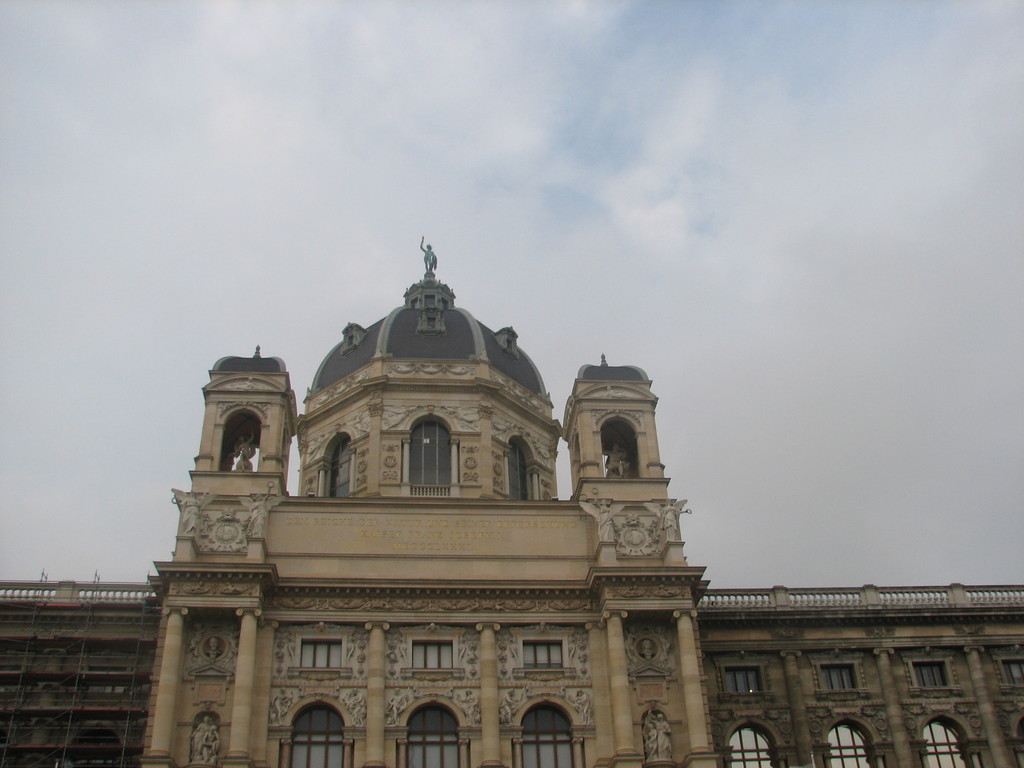 My friends came back from their birthday party two or three hours later. They were very positive, but that is natural after being to a party. Sasha had cooked dinner for me and  I was happy as well. We talked for maybe another three or four hours. I guess it must have been around two a.m. when we went to bed. My bed was in the living room. My friends have a big apartment with large rooms, a kitchen, and a bathroom, of course. They had also put a beautiful lamp, which projected light in different colors. The lamp would change the color of its light with different speed. The speed itself was determined by a remote control. Cool, huh?
The next morning I heard my friends wake up. The boy had lived in Vienna for many many  years. He had a job there. The girl, his girlfriend, had just moved to Vienna.  She was looking for a job, but was still unemployed.
They went out somewhere and later the girl came back. They have a beautiful dog, which lives with them in Vienna part of the time, and back in Bulgaria the rest of the time. The dog  has to go out two times a day for a walk. It seems like fun, but it is not really.  First of all, you are not supposed to let the dog run freely. It has to be on a leash.  You can only let it run in special dog parks. Second of all, it was very cold and there was no sun in Vienna at that time of the year. All you want to do is stay home and drink warm tea or hot chocolate.
To be continued…
---
Photo gallery

---
Share your Erasmus Experience in Vienna!
If you know Vienna as native, traveler or as exchange student... share your opinion on Vienna! Rate different characteristics and share your experience.
Add experience →