Experience in Vienna, Austria by Boriana
Architecture and landscape

10 / 10 points

Entertainment

8 / 10 points

Culture and customs

10 / 10 points

Transport

10 / 10 points

Gastronomy

10 / 10 points

Prices

6 / 10 points

Party

8 / 10 points

Weather

8 / 10 points
---
What is it like to live in Vienna? Would you recommend it? What is the city like?
I have never lived in Vienna but I have friends who live there. The city is nice a bit cold in the winter and early spring/ late autumn. Vienna has amazing historical sites and it is worth visiting. As far as I know, there are some reasonable student dormitories, so there are good options for the students in Vienna. Flats tend to be a bit expensive and the same applies to food but the city is nice, full of life during the day and sometimes during the night as well.
What is the student lifestyle like in Vienna?
I could try to make a comparison between the Spanish and the Austrian lifestyles. People in Spain (and Portugal and Italy) like to go out, even if it is just for one drink after work. The streets of Madrid, for example, are full of people even at three in the morning. The Austrian lifestyle seems to me a bit calmer. People do not go out that much during the week and prefer to drink something on the weekend. I was lucky enough to go to Vienna just before Christmas when the famous weihnachtsmarkt has already opened its doors. There are many weihnachtsmarkt´s like this aroud Vienna. Weihnachtsmarkt means "Christmas Market" and it is full of all sorts of warm drinks, different types of food, Christmas decoration, etc. There are many people who go to the weihnachtsmarkt. The drink warm wine and chat with friends. It is a really cool experience.
What is the food like? What are your favourite dishes?
I do not eat meat so I cannot comment on the famous wursts. I guess they must be good. I am a great fan of the Austrian warm wines and similar drinks. There are some interesting tastes and they really warm you up when it is cold.
What places would you recommend visiting in Vienna?
All of Vienna´s center is amazing. There are old buildings, full of history. I am a fan of Sisi museum. It is dedicated to the enigmatic and very beautiful empress Elizabeth, called Sisi by her relatives and loved ones. Go to Danube tower. It is a high tower and you can see the entire city from up above.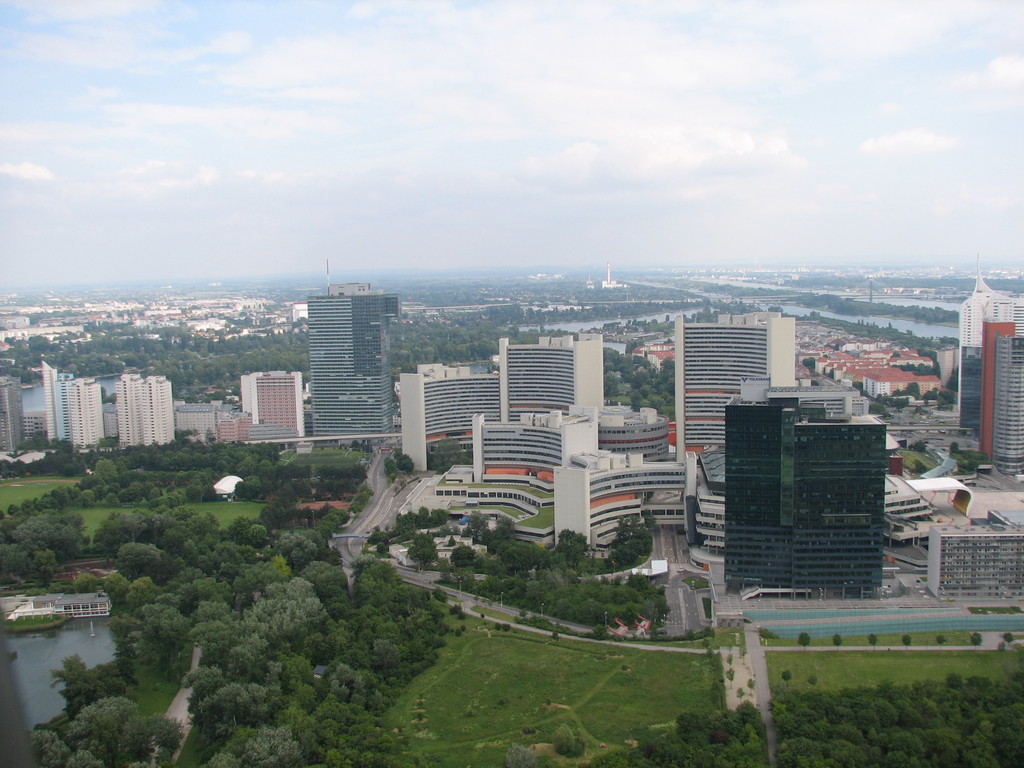 Is it good to eat out in Vienna? Can you tell us your favourite spots?
I have been to two restaurants and non of them was typically Austrian. I would recommend Vapiano, which is an Italian restaurant. You enter and they give you a card at the entrance. You then go to the different bars there are inside and you choose the type of pasta you want to eat. You then choose the sauce and something to drink and the cooks prepare quickly your pasta in front of you. It is very cool. They mark your card and you pay after you leave. They have a cool desserts bar as well.
---
Photo gallery

---
Share your Erasmus Experience in Vienna!
If you know Vienna as native, traveler or as exchange student... share your opinion on Vienna! Rate different characteristics and share your experience.
Add experience →