What's winter like in Verona?
If you're going to Verona from a warm country, such as Portugal, it's best that you forgot temperatures around 20 degrees in mid-November.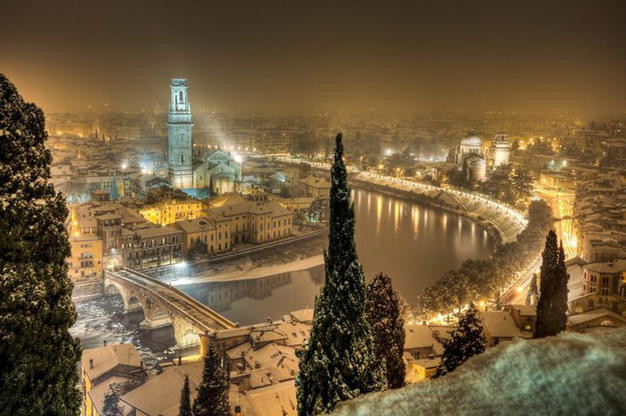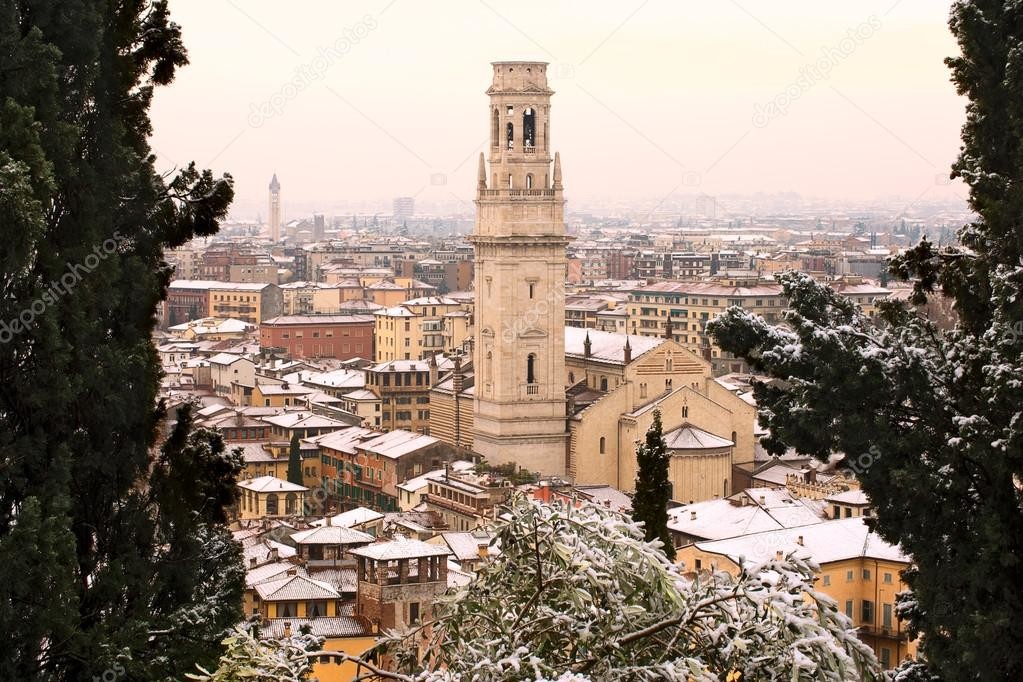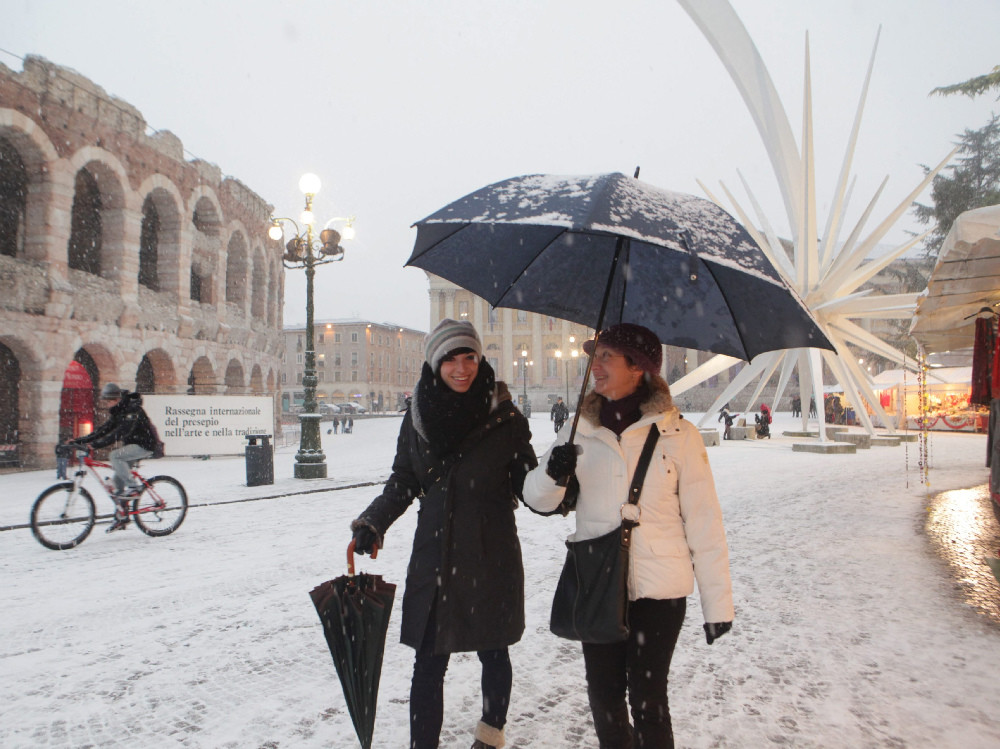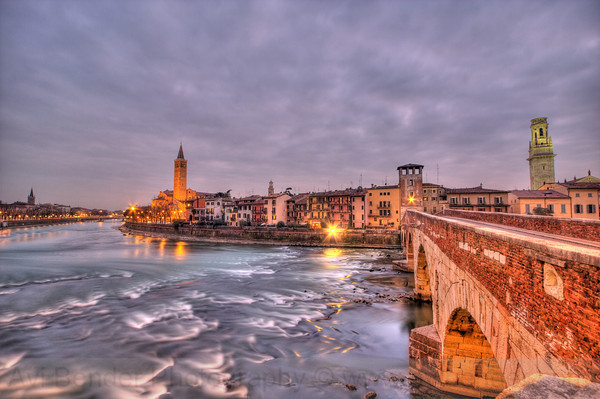 Temperatures in Verona, in the north of Italy in general, can be quite different to those seen in Portugal, especially during the winter. That's why it's better to pack your suitcase as if you were going to Stockholm. Okay, it's not as bad as that. But really, take care.
Winter temperatures in Portugal are high, that's well known. For instance, the lowest temperature once recorded in Braga - IN ALL OF ITS HISTORY - was a miserable minus six degrees. For Verona, this is not a real winter. The average tempterature - yes, the average every year - hits a minus temperature in December and January. Just to give you an idea, the lowest temperature once recorded in Verona was a searing hot minus eighteen degrees. Comparing this with the minus six degrees in Braga helps to put this issue into perspective.
If you want to go to Verona during the winter and do some Autumn modules there, the best thing would be to invest in a Winter wardrobe. A jacket will come to be your best friend; gloves will become essential, I was forced to buy a pair. If you are thinking about walking in a shirt, dress or skirt... Well, it's your decision, but I strongly disagree. If, on the other hand, you like having a good flu, then I support you without a problem.
However, it's isn't just cold in Verona. And it's here where I can give you good news. It rains much more in Braga, for example, than in Verona. The average rainfall ends up about 4 times less than in Portugal. To give you a more solid idea, on average it rains for about six days a month during winter. Comparing this with Portugal, Portugal seems like a tearful country. In summary, you will be colder but less wet in Verona.
Blanket fog is also a normal sight in the north of Italy. However, it's just a morning fog, it won't stick around for much longer than this. It normally disappears once the clock hits midday.
One thing left: the snow. It's more than likely that you will see snow during your winter stay in the city of Verona. It may not form a large, white blanket, but almost certainly you will see it snow. According the stories I've heard, it's enough to throw a few snow balls and make a typical snowman too.
The combination of cold, preferably without rain, and the strong likelihood of seeing some snow will, almost certainly, make your Christmas. Father Christmas will, finally, need all that clothing! And your winter will be even more charming.
---
Photo gallery
---
---
Content available in other languages
Want to have your own Erasmus blog?
If you are experiencing living abroad, you're an avid traveller or want to promote the city where you live... create your own blog and share your adventures!
I want to create my Erasmus blog! →