Living in Valladolid
How is it living in Valladolid? Would you reccommend it? What is it like?
For me, Valladolid is "the city". I think that it is a city that has everything and it also has many other advantages. For example, it is geographically well situated, being halfway between the North and the capital of Spain, Madrid. It is a city of a medium size, it has not come to be a large European city but it is not a small capital, such as Segovia or Ávila, which are cities that I also know. There are cinemas, a theatre, life on the streets, a great offer of sports, a good university, bars, restaurants, an airport (although it remains a little behind in flight offers), AVE, connections by bus with nearly all of Spain and even Europe, parks, good public services such as the urban bus... I think it would be a city where I would like to live just as much as if I were a student as if I were looking for work.
To future students that were thinking of spending a year abroad or even to Spanish students that have not made a clear decision, I would recommend it. I have been lucky in meeting so many Erasmus students that have come to Valladolid and I have not found one person who regrets coming to Valladolid to study. The tone has been the same within my friends and class mates and, in general, people are content with studying in this city and at the University of Valladolid.
Valladolid is a city full of life. Wherever you go there are people on the streets, the terraces when the weather is good, and the pavements are full of people. Above all, it is full of young people. Maybe it doesn't have big, recognizable monuments like other cities do (the Alhambra in Granada, the Guggenheim in Balbao... ) but I think that as a whole, it is a very beautiful city, with lots of history and, above all, a future. It is quite modern, not only in technical advances or in the sense that it is more or a less a "smart city", but more so in terms of its way of being and thinking by young people. I have always said that it is a very traditional city and that the character of people from Valladolid is closed and stuff, but I think that it is changing and that, slowly but surely, the city is going to have some more personality, "progressive", in the best sense of the word. If you compare the Valladolid in which I live now with the one that I knew five years ago, I think that it has changed for the better. It is becoming quite "cool", hahaha.
What is student life like in Valladolid?
In terms of student atmosphere, you must know that the University of Valladolid had lots of students and an important part that makes up those students is exchange students. However, there are also lots of young people of higher cycles, modules, etc, although it is also true that little by little some parties that have been in the city for a few years have been spoiling it. They were purely for university students, like for example the "Champanada" or the botellones (drinking on the streets) on the university campus, and every time the freshers celebration is being restricted more, than controversial to part, it was one of the best celebrations that there was at the level of university students.
Anyway, the young people continue going out partying and the bars continue opening late, so things are not so bad. However, what is certain is that the way in which people go out partying has been changing and every time people fill the bars more and do keggers or free bars organised by students of the faculties. On Thursdays people continue going out and I know it first hand, not because of what I do but because I live in a street where a lot of people go out to party on Thursday nights and it shows.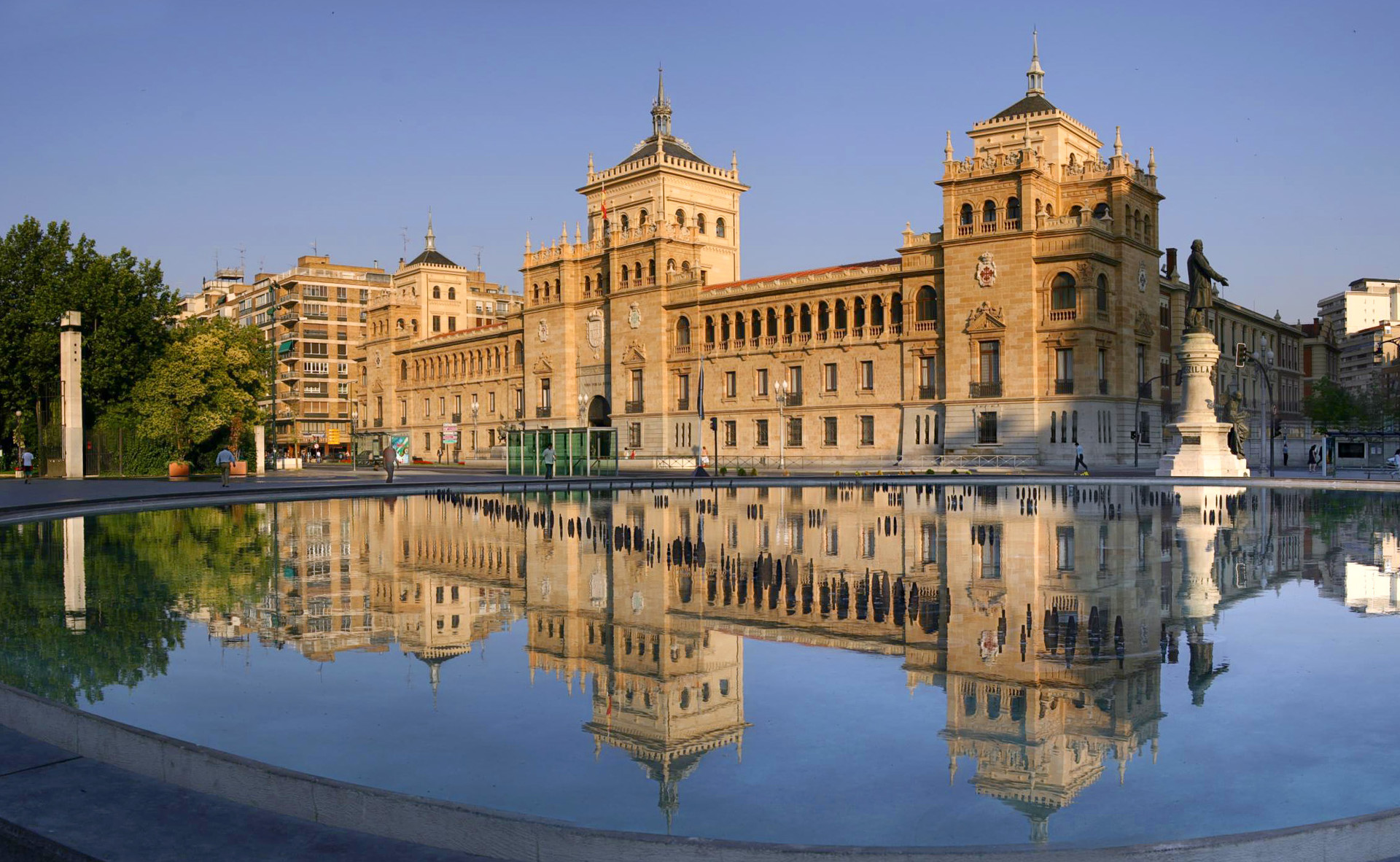 How much does it cost to live in Valladolid?
Living in Valladolid does not seem very expensive to me. You can find flats to share between three or four people for which you pay between 140 and 180 euros. That does not include bills for water, light, internet, heating... The last one might be the biggest bill you will face, especially during the cold winter months in Castilla. The difference between what you are charged in the cold months and the hotter months is very big, however, I imagine that in other, hotter areas of Spain it would be the other way around and they would have to pay a big bill for the use of air conditioning.
On the other hand, filling your shopping basket can come to between 20 or 30 euros per week without any big impulse buys... so basic spendings will be about 300 euros per month. Other bills, such as internet, will be 10 euros a month (at least in my case and taking into account that we split the service between three people), depending how much you use the bus it will more or less rise (it costs less than 50 cent every journey if you have the young persons card), it also depends on if you like to go out partying... That is every thing that I spend and know how to save, but if you want to compare it with other big cities in Spain such as Madrid, Barcelona, Valencia or cities in the Basque country, it is definitely cheaper.
Was it difficult to find accommodation in Valladolid? Can you offer any advice?
Finding a flat in Valladolid is very easy since there is a lot on offer (empty flats). The thing that is perhaps difficult is finding flats with central heating, which in the long run are more economical, but in general it is easy to find flats at a good price, particularly in the university areas, the Hospital Clínico Universitario or the cathedral. Prices go up the closer you go to the centre and further from the university. I, for example, have always lived in flats that were more or less between the centre and the faculties, to have everything at hand.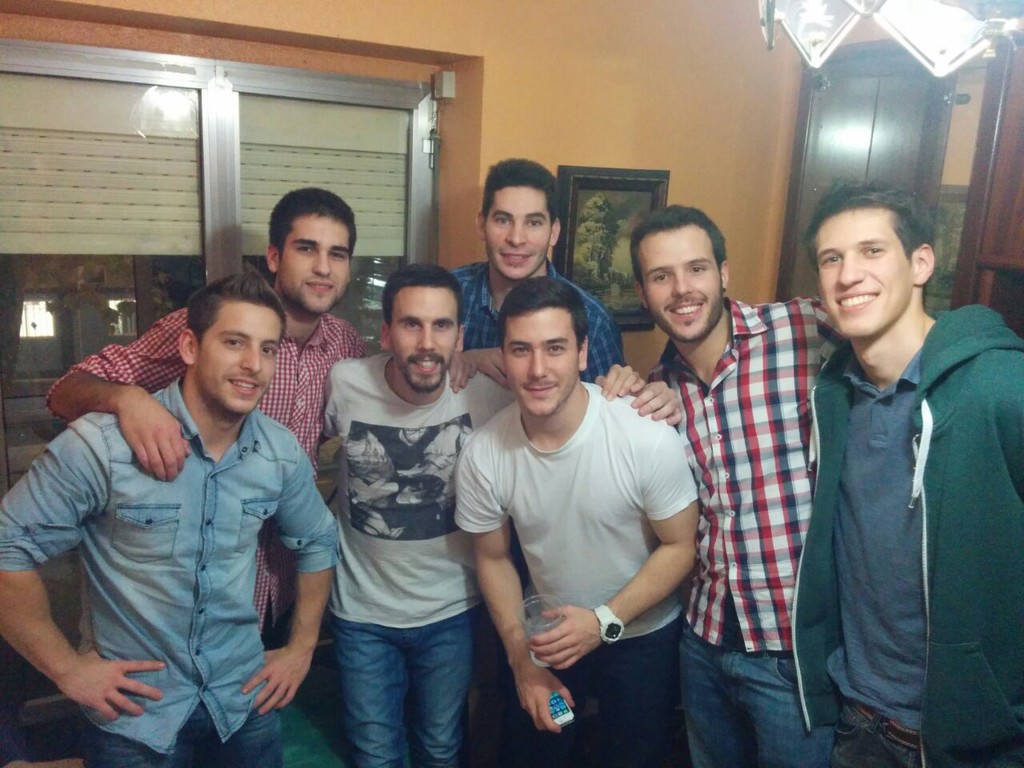 I think the University of Valladolid itself has a page with lots of flat offers for Erasmus to share with Spanish students, as well as to share with Erasmus students, so finding a flat should not be difficult. A small (big) piece of advice is that if you are looking for flats yourself and contacting individuals, if you sign a contract through an agency you are going to have to pay more in the first month, the deposit like everywhere but also you would have to pay an equal fee of your monthly rent to the flat renting agency, so you are going to have to pay quite a bit more. Another piece of advice that I am going to give you is that you should try to rent from one year to another, with this I mean that if you go to live there in September, have the contract already signed in June or July at the latest to remain in good stead and so that you have the power to choose the one you really like.
How is the food in Spain? What are your favourite dishes?
What I can say is that Spanish food... after having tried the French, English, German, Portuguese and Chinese gastronomy.. I would without a doubt stick with the Spanish. Also, in Valladolid you eat very well, or at least it has the reputation of being that way, so I don't think that exchange students will have any type of problem in this sense. In some of my posts, I have already talked about the tapas in Valladolid and I have thought about speaking about some restaurants in the city, so if you would like to know more, visit my blog.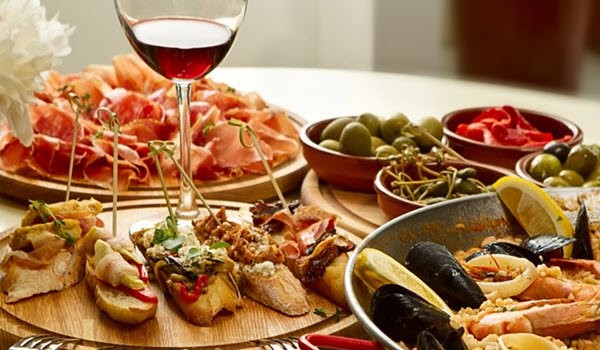 Without a doubt I stick to with a very Spanish dish like the potato tortilla (which I have definitely written about the cooking recipe in my blog), and of course, with products from our land, such as Iberian ham or chorizo. Another Spanish gastronomy dish that I love and that you can eat in Valladolid is roast lamb. But there are many other delicious dishes that I love.
Which places do you recommend visiting in Valladolid?
There are many corners to visit in this city but perhaps the most touristy is the Cathedral, San Pablo church, La Antigua church, Plaza Mayor... I would recommend the Pasaje Gutiérrez and Plaza de la Universidad, which I love or simply lose yourself in the streets in the centre. In terms of museums, I think that the most striking is the Museo Oriental. A good time to visit the city is during the Semana Santa (Holy Week), which is a festivity that is celebrated a lot throughout the city.
What about eating in Valladolid? Can you list your favourite places?
There are lots of restaurants to eat at in Valladolid, with very different levels in terms of prices. To eat dinner with your friends, I think that I would recommend New York Hells or Brooks. To go with your partner, El Niza would be good or the Eh Voila crepería. And if you want to go for something authentic homage or if your parents come to visit and you want to eat very well but there are many places with a lot of names, I would choose Suit 22 or the Jero restaurant.
Which places do you recommend for going out in Valladolid?
My tastes have changed over the years and although San Miguel seemed like the best area before, I think that I am inclined by Plaza Coca more and more each time. But if you come to study, I am sure that you will end up getting to know all of the bars and party areas of the city. For those that go more for the rock scene or like to go out in a jumper and trainers, I think that the best area or the one that you would like more is Cantarranas in Plaza Cantarranillas and its surrounding area. If you are going to go out to something more arranged, you consider yourselves more "hipster" or you simply like electronic music more, I think San Miguel will work best for you. Although, it is true that there are some bars where they play lots of reggaeton and Latin music. Or if you prefer the posh scene, going out in a shirt and stuff, I think that the Plaza Coca area is for you. Anyway, there are usually students in all of these areas, especially on Thursdays, which is student night. The most likely thing is that if you join some part of a student organisation for Erasmus like ESN, they are going to take you to bars like Juanita Calamidad in your first few days there, which has a clear Erasmus atmosphere.
Any advice that you would like to give to future students in Valladolid?
Valladolid is a big city and, firstly, I advise you to select it as your Erasmus destination. As students, I would advise you that you are going to meet Spanish students and that you try to make the most of the year and learn the language (or at least try to). The university offers lots of courses for exchange students and I know from first hand that they are not cheap. If I were an exchange student and I came to study for a year in Valladolid, as well as learning the language, I would make the most of travelling in Castilla y León, Segovia, Salamanca, Burgos, Palencia, Ávila... all of the beautiful cities that you can visit. Also, of course, you must visit Madrid and some other cities of that type such as Pamplona, Logroño, Bilbao, Toledo, taking advantage of the fact that they are located relatively near. And above all, that you enjoy this unique experience of going on Erasmus. Bye!
---
Photo gallery
---
---
Content available in other languages
Want to have your own Erasmus blog?
If you are experiencing living abroad, you're an avid traveller or want to promote the city where you live... create your own blog and share your adventures!
I want to create my Erasmus blog! →