10 things to do in Aldeburgh
With its charming pastel-coloured houses, long pebbled beach, and thriving food scene, Aldeburgh is one of the most enchanting towns on the Suffolk coast. Packed with things to do and sights to see, it's a holiday destination loved by children and adults alike, and as home of the UK's best fish 'n' chips, well… it can't really be faulted. Want to find out more about this place? Read on and discover my ten favourite things to do there.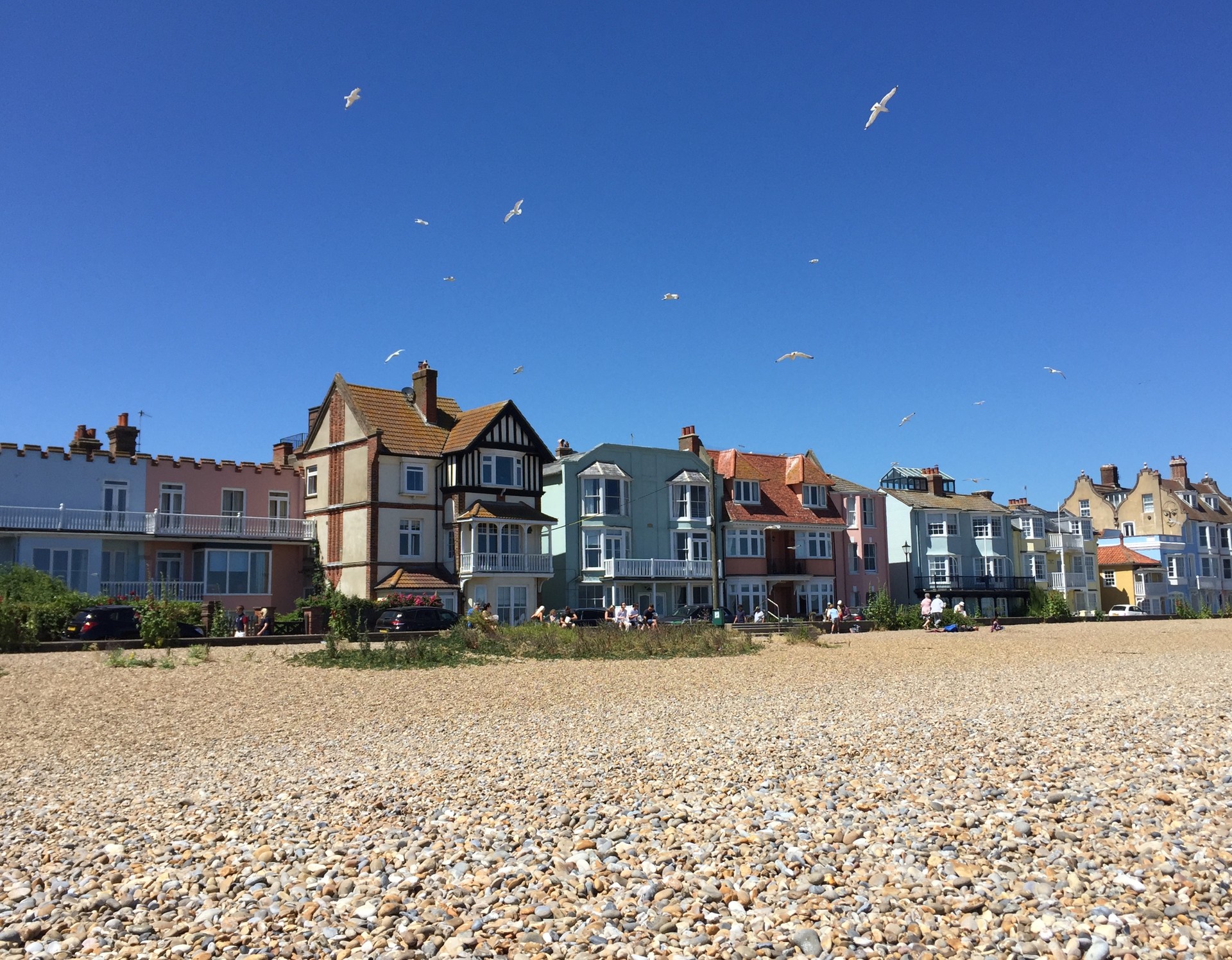 Swim in the sea
Aldeburgh is a seaside town, so if you're a bit of a water baby, make sure to get out there and ride some waves on Aldeburgh Beach. It can be pretty nippy, even in the height of summer, so remember to pack a wetsuit, or bring a thick jumper to warm up in after your dip!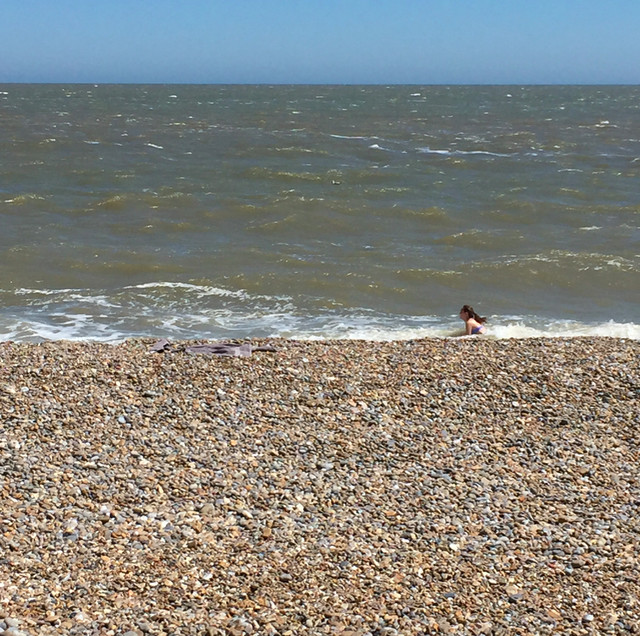 See the Scallop statue
While you're on Aldeburgh Beach, make sure to go and see the Scallop, an iconic steel statue, made up of two interlinking shells. Created by local artist, Maggi Hambling, it is a tribute to the late composer, Benjamin Britten, who spent a significant chunk of his life in this town. Read the striking lyrics from one of his operas – 'I hear those voices that will not be drowned' – which are carved into the top of the structure, and be sure to snap some arty photos of this sight, with the choppy sea in the background.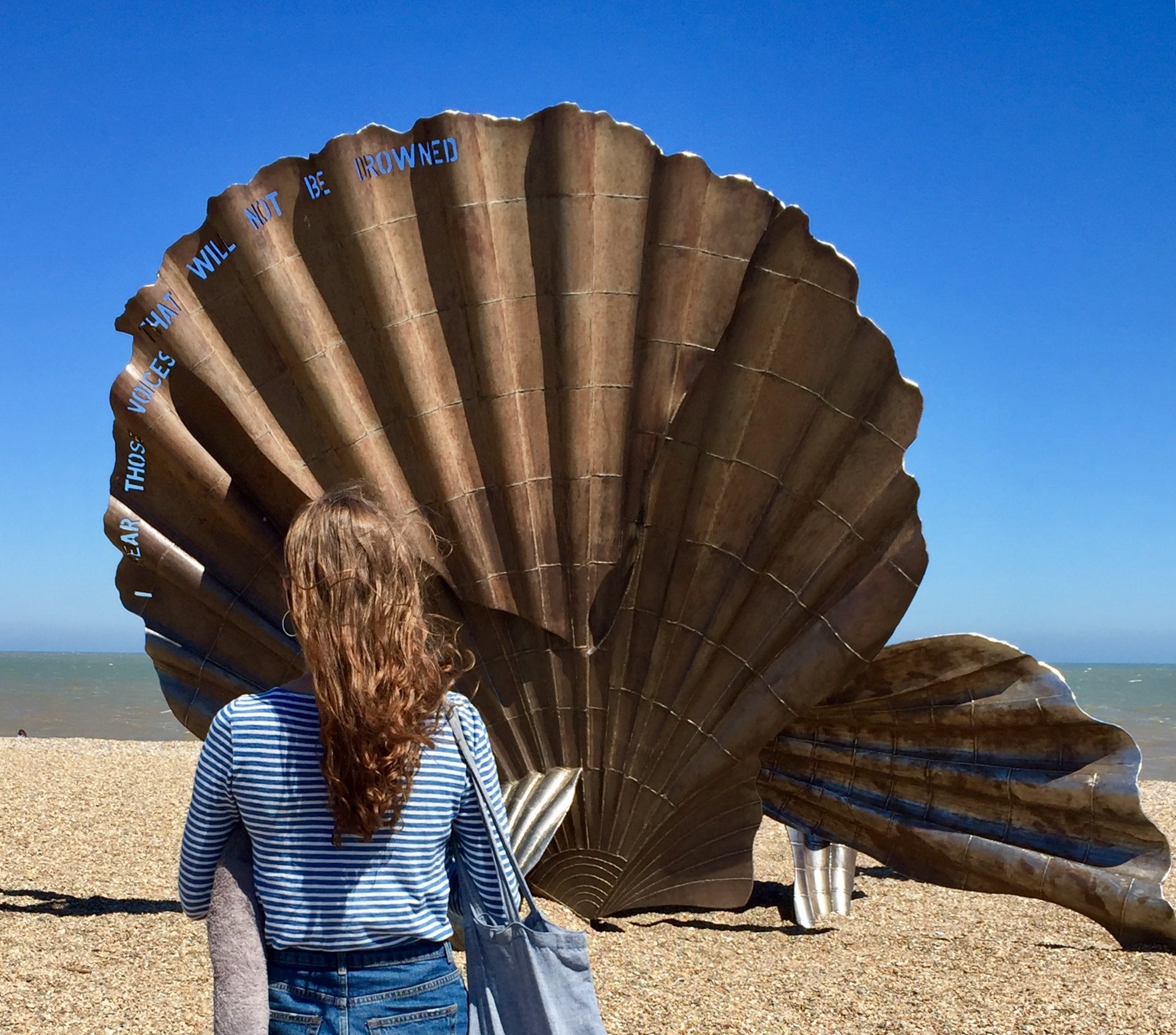 Visit the Martello Tower
At the opposite end of the beach, find the Martello Tower, a fort built in the early nineteenth century to protect the town (and entire country) against a possible invasion from Napoleon. The inside of the building is unfortunately not open to the public – that is, unless you're willing to stay there. Yes, folks: the tower has now been turned into a Landmark Trust holiday apartment, and if you're prepared to splash the cash, you'll have the finest living quarters in town!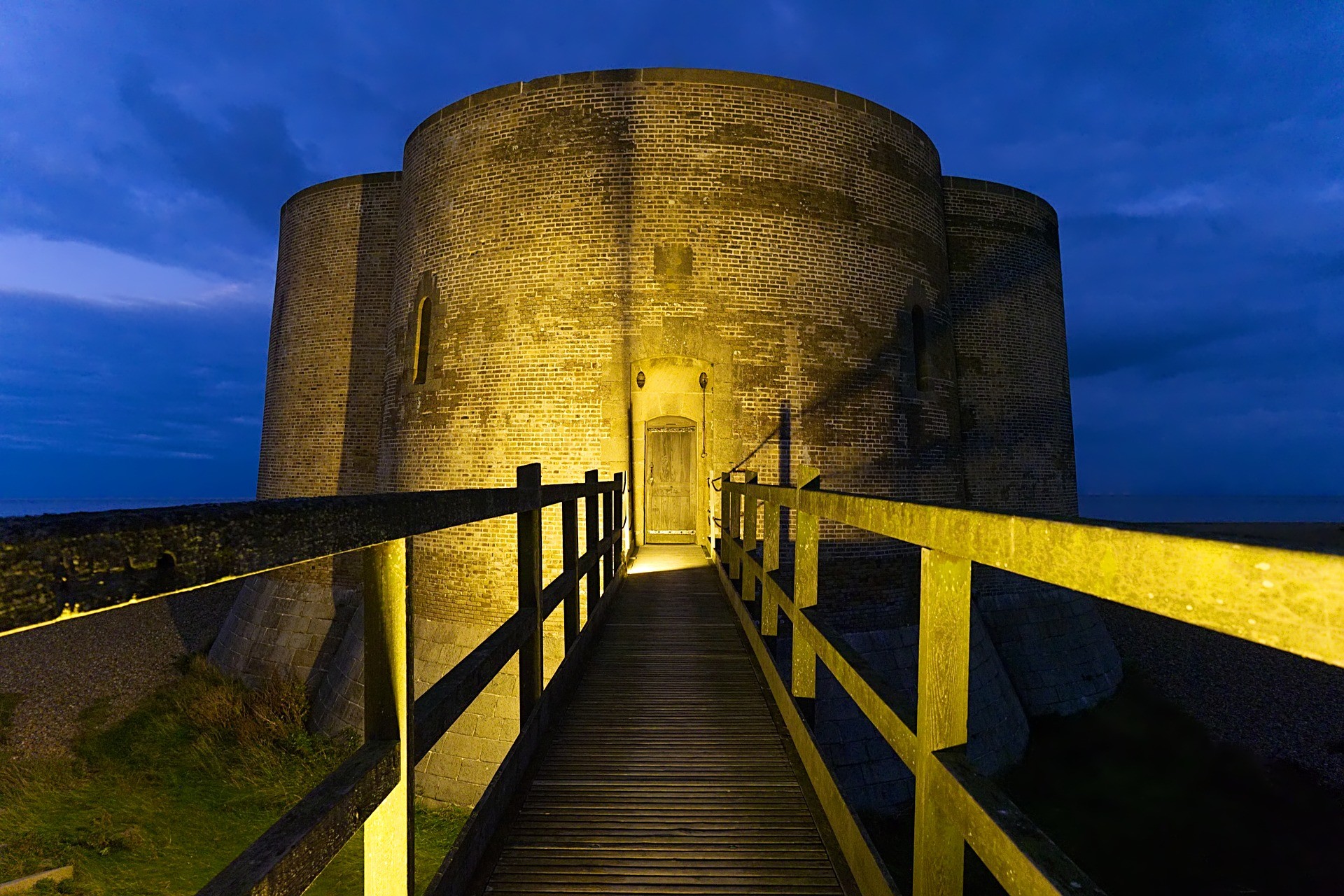 See the House in the Clouds
Speaking of iconic buildings, another must-see landmark is the House in the Clouds, a former water tower in nearby Thorpeness, which is also now available to rent. You'll be able to see this structure from afar, owing to its great height, and, if you do end up staying there, will doubtlessly be able to enjoy fantastic views over the surrounding area.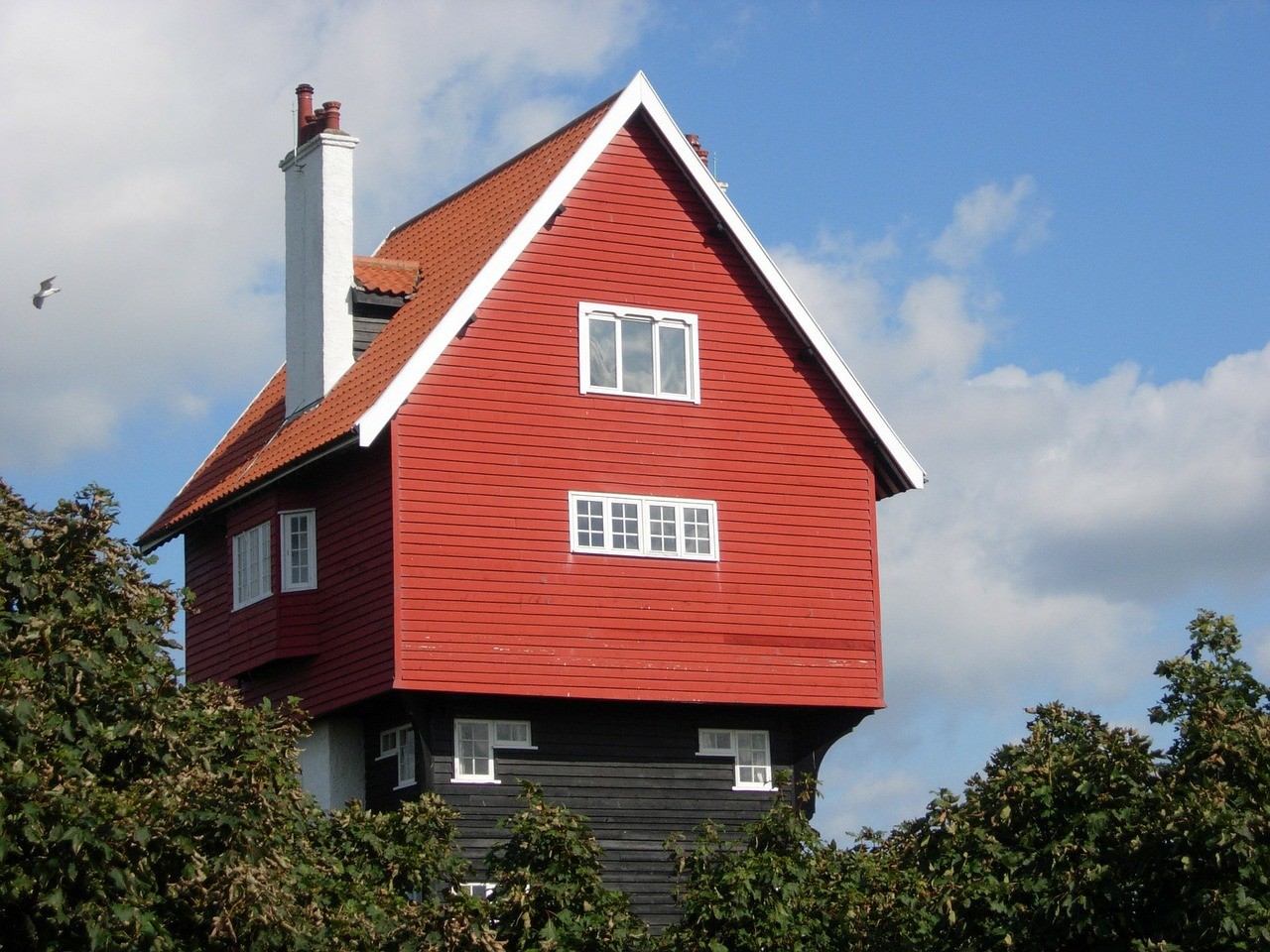 Go boating on the Thorpeness Meare
While you're in Thorpeness, be sure to visit the lake – or 'meare', as it's known by locals – and enjoy an afternoon of kayaking or rowing. You'll come across all sorts of interesting wildlife (mind out for the swans!), as well as a number of Peter Pan themed islands, where you can pull over and disembark. Peckish after your boating expedition? Stop for a quick snack or full-on afternoon tea at the Meare Shop and Tearooms.
Go on a picturesque walk
If you'd prefer to stay on land, there are also a number of great walks you can do in and around Aldeburgh. A simple stroll along the coast – either to the Martello Tower or to Thorpeness – can be very pleasant, although I can't promise you won't arrive at your destination looking a little windswept! (Enjoy the vintage photo below...)
Want a bit more of a secret location for your airing? Enjoy a circular walk around the Aldringham Fens (starting from Fen Cottage). You'll really feel at one with nature as you wander along paths through forests, tracks surrounded by ferns, and boardwalks built over marshes.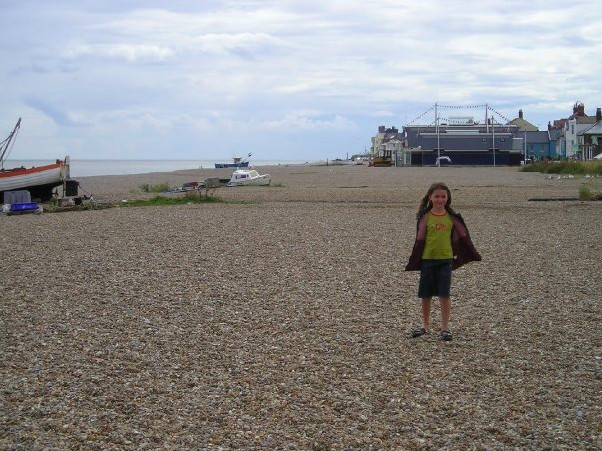 Watch a film at the Aldeburgh Cinema
If movies are more up your street, book a ticket to see a film at the Aldeburgh Cinema Ltd, one of the oldest, continuously running picture houses in Britain. Here you'll be able to enjoy all the latest releases, and – if you time your trip for early November – attend the annual Aldeburgh Documentary Festival.
Visit Snape Maltings
Consider yourself a music enthusiast? Attend a concert at Snape Maltings, a nearby music venue where the Aldeburgh Festival and Snape Proms – not to mention countless other performances – take place each year. While you're there, make sure to check out all the tasteful art galleries and boutiques (more on these below).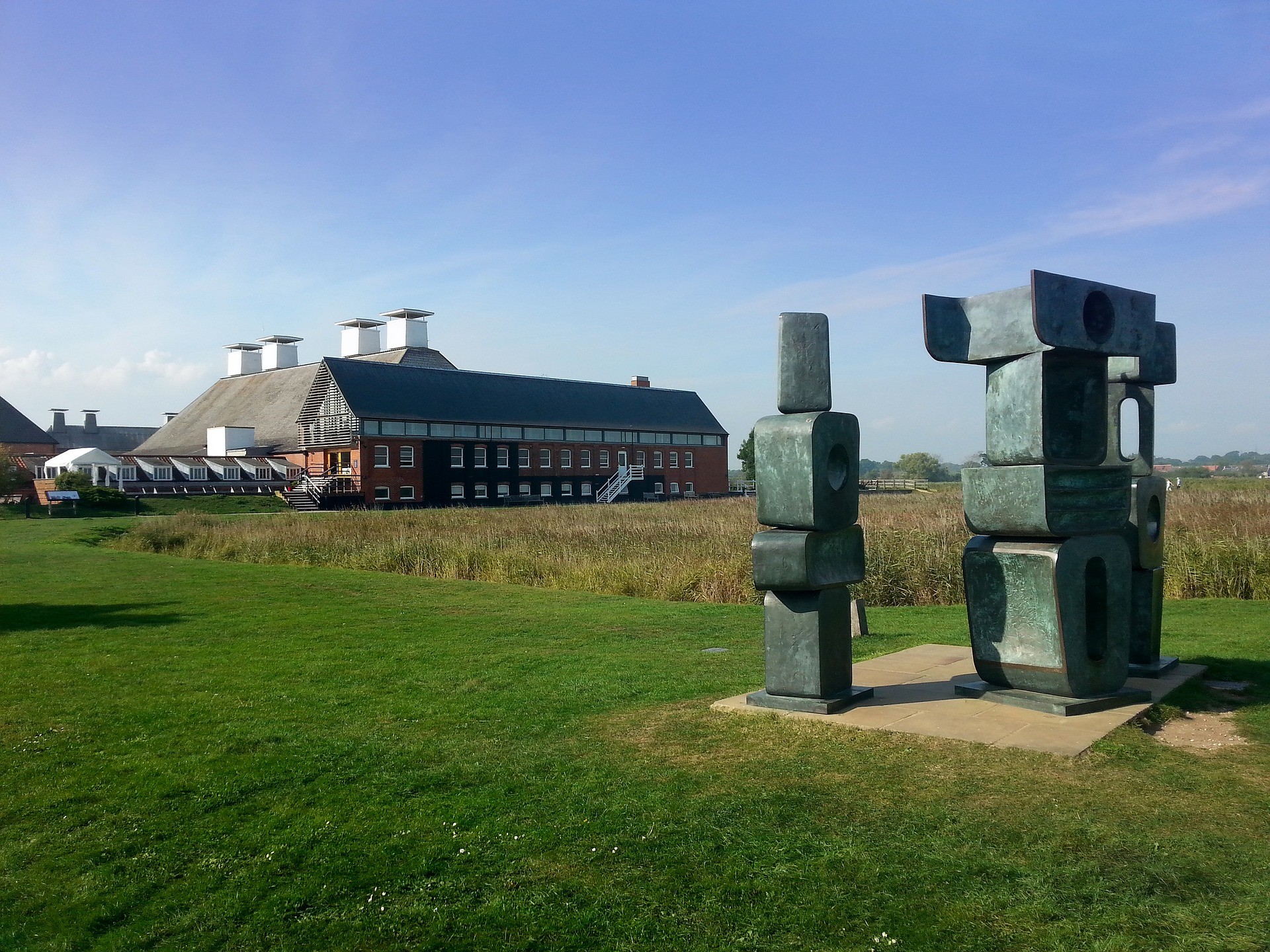 Eat, drink, and be merry
You'll be spoiled for choice when it comes to dining spots in Aldeburgh, but there's one place you absolutely can't miss: the pre-eminent Aldeburgh Fish & Chips. Enjoy your food on the beach, making sure not to attract too many hungry seagulls. (Who can blame them for trying? This food is world class!)
If you'd prefer to have a sit-down meal, Aldeburgh Munchies, Regatta Restaurant, and The Lighthouse are all great options. The first – and most affordable of the three – is the best place to go if you're craving toasties, salads or soups, while the second and third are more seafood-oriented.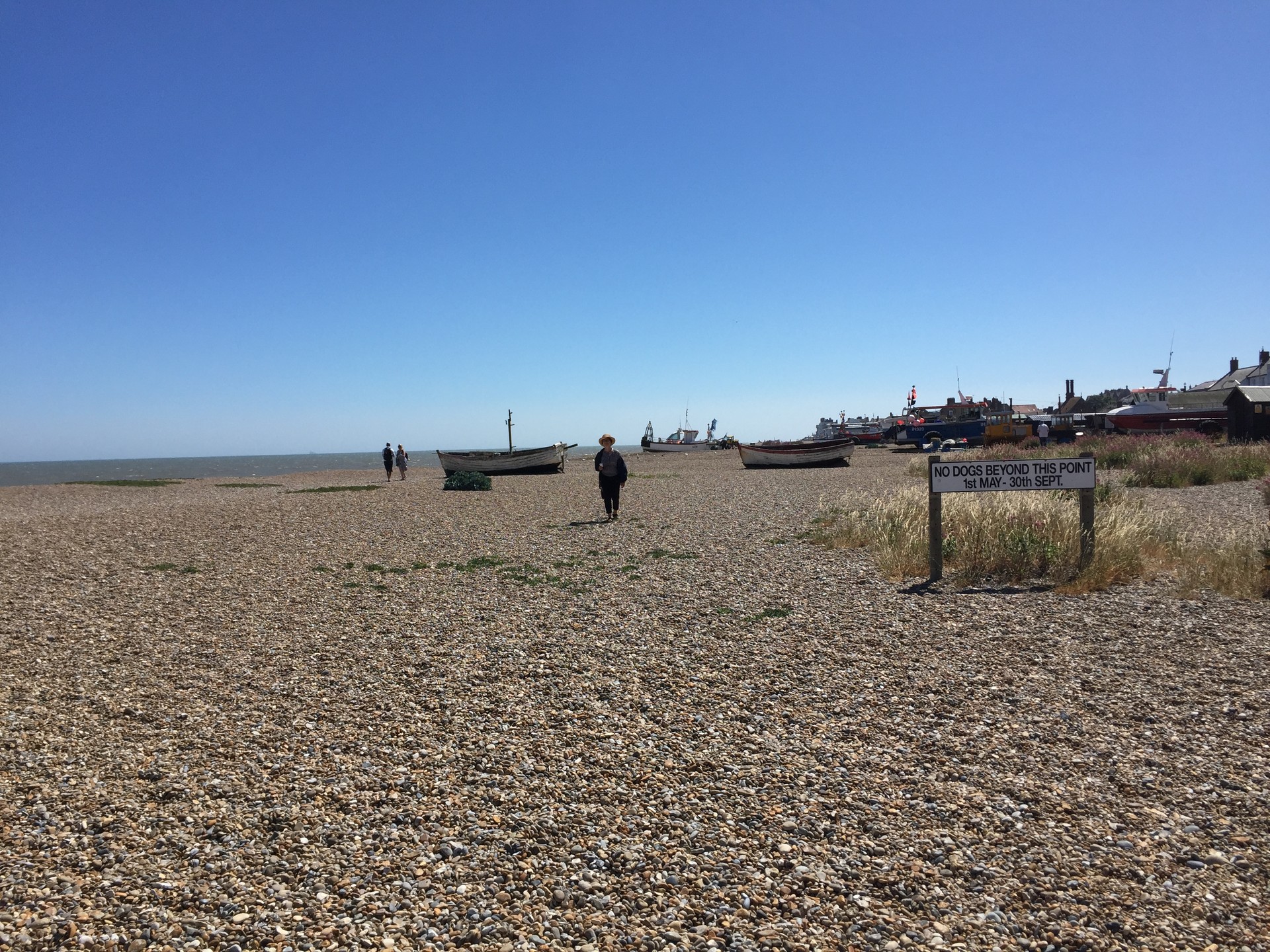 Finally, if you want to enjoy some local produce from the comfort of your own home, head to one of Aldeburgh's delis or independent food shops. The absolute best of the best has got to be Slate Cheese, but other fantastic vendors include the Food Hall & Fresh Food Pantry at Snape Maltings, and the Ash Smoked Fishes beach hut.
Be sure also to attend the annual Aldeburgh Food & Drink Festival (usually held in late September), where over a hundred food producers from across Suffolk come together to celebrate the county's thriving gastronomic and drinks scene. Speaking of which, if you get thirsty during your stay, the White Hart Inn, conveniently located right next to the fish 'n' chips shop, is the best place to find cheap and affordable beverages.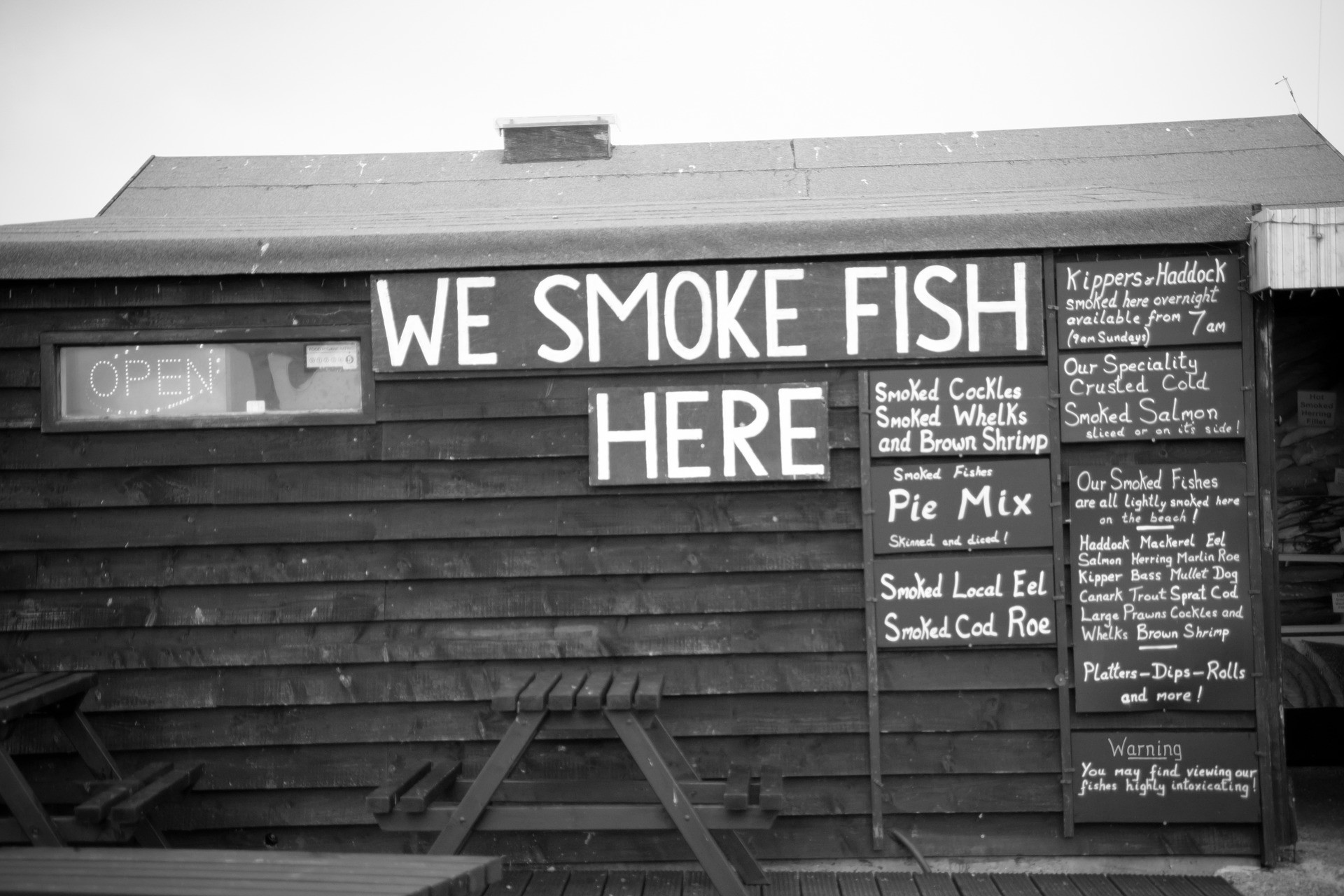 Shop till you drop
One of the nicest things about Aldeburgh is the abundance of independent shops that can be found in its high street. Some of my favourites include The Pug and the Pussycat, and Alde River – two lovely gift shops – the cosy Aldeburgh Bookshop, and the quaint One Five Seven Antiques & Interiors.
For more upmarket goods, head to Snape Maltings, and browse the collections of Craft Shop – another brilliant place to find presents for loved ones – and Samphire, an elegant ladies' clothing store.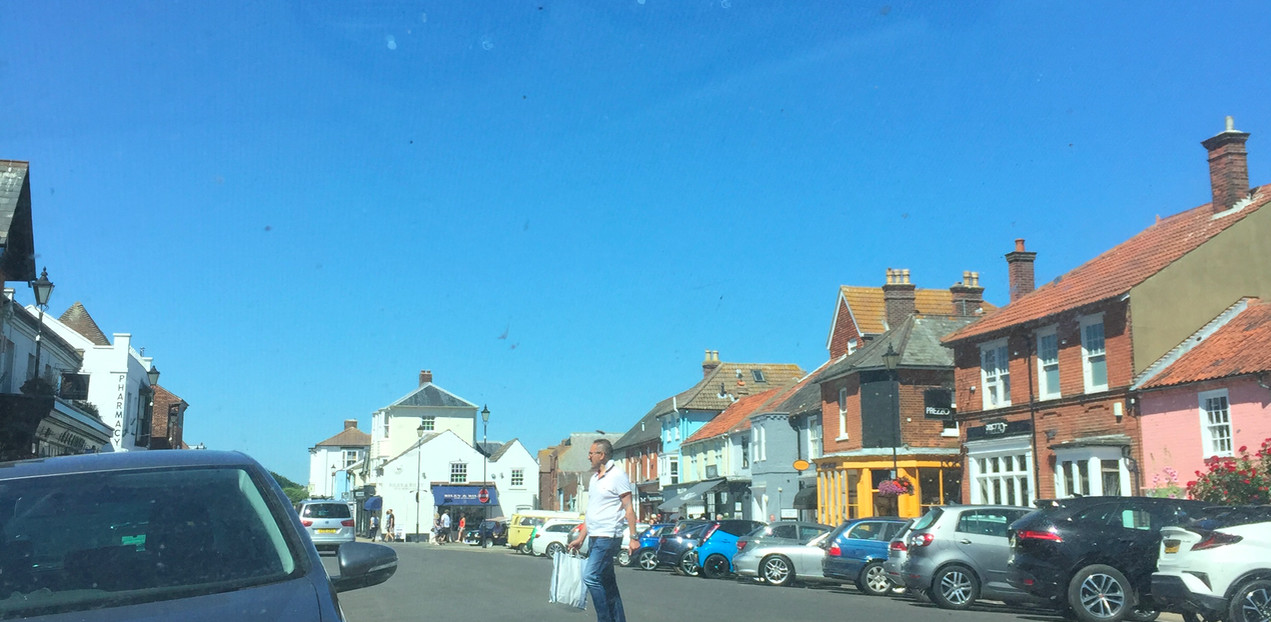 Book your tickets today!
So there we have it: ten things to do in the delightful seaside town of Aldeburgh. Be sure to visit if you ever find yourself on or near the Suffolk coast, and don't, whatever you do, forget to try those fish 'n' chips!
---
This content has been entered in the Erasmus Travellers Competition and have earned 683 points.
6249 chars (624 points)
3 views (9 points)
10 photos (50 points)
This competition was made possible by: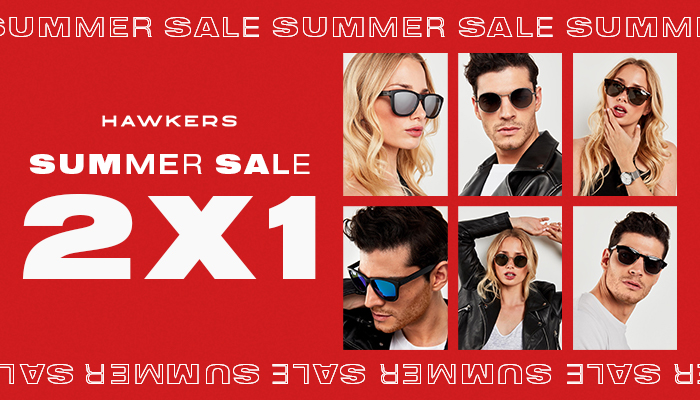 ---
Photo gallery
---
Want to have your own Erasmus blog?
If you are experiencing living abroad, you're an avid traveller or want to promote the city where you live... create your own blog and share your adventures!
I want to create my Erasmus blog! →