Trip to Trieste
On our way back to Milan from Slovenia (you can read about this trip in my previous post, or by clicking here), you made a stop in the city of Trieste, which is located in Italy, but also very close to the border with Slovenia. In fact, we left from Koper, Slovenia by bus and less than 30 minutes after the departure, we arrived in Trieste. This city is located by the sea, and that's actually one of the reasons we chose to stop there rather than in another Italian city on the way. Living in Milan, we do not see the sea so much because it is quite far away on both sides of Italy, and I have to admit that we really miss it.                                                                                                                                                                                                                                
I had not really planned to go to Trieste specifically during my Erasmus but since it was on our way to come back from our previous trip, stopping there seemed like a good idea. We didn't spend much time there, only 4 hours because of our bus times, but we could still visit a little bit of this city.                                                                                          
We arrived in Trieste at 17.30. For once, I thought that the bus station was not so far from the city center compared to some other cities that I have been to before, so that was a good point. We walked for around 10-15 minutes along the seaside before getting to the center. This walk was really not bad because we had the sea right next to us. We first saw a canal, that also servs as a harbor for some small boats. There were bars also all along the canal and many people, mostly young adults, sitting on the terraces since the weather was good, which must be really relaxing.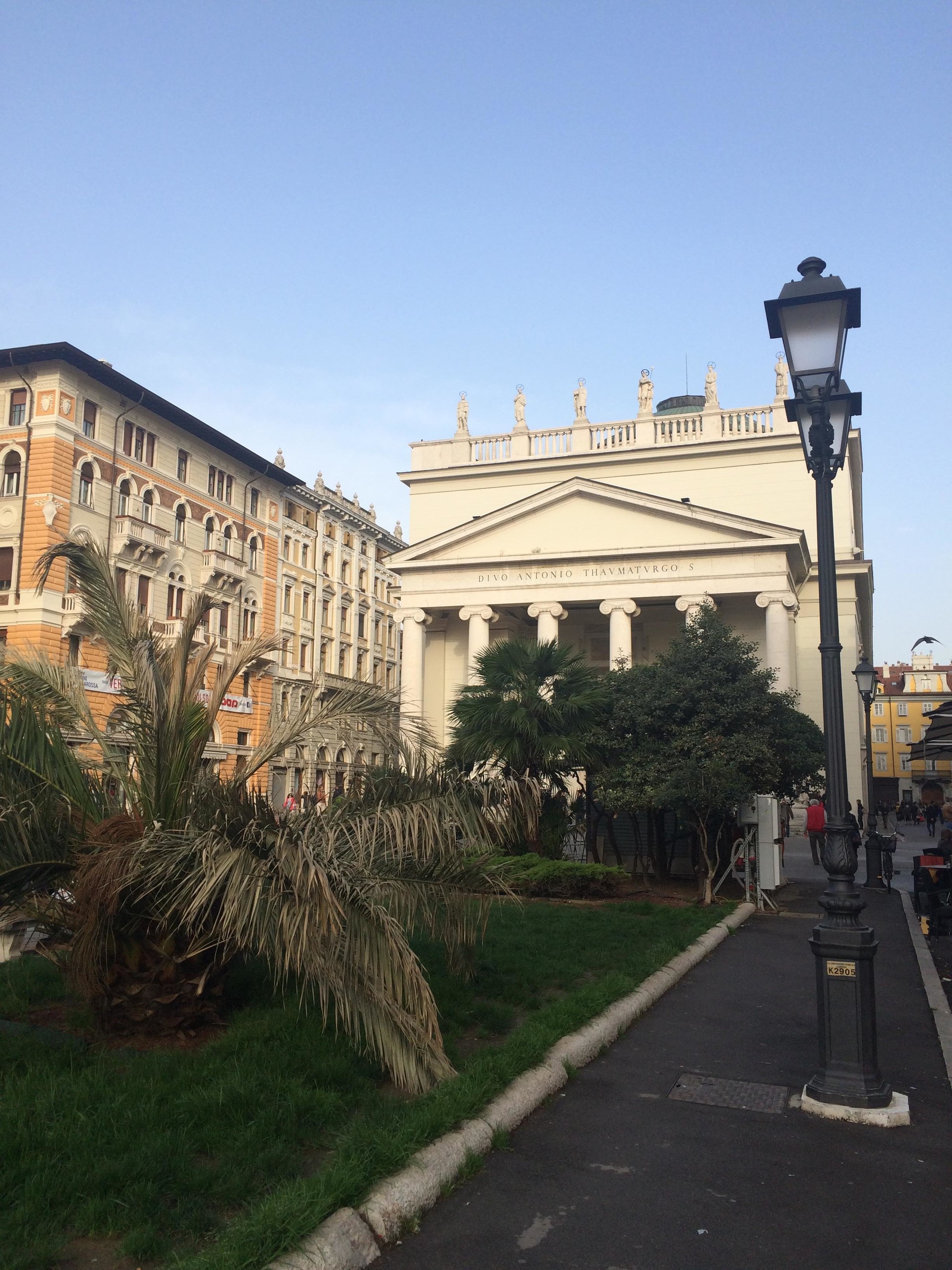 We continued walking and at some point, we arrived to what I believe is the main square of Trieste, the Piazza Unità d'Italia. This space felt really big because it was a huge square, with imposing buildings surrounding it on three sides, and the last side opened, and by that I mean with no building, with a view over the sea. These buildings were very big and the most impressive of them was the town hall. It was a very long building, it had the same length as the square. All of these buildings also had a lot of details on them, whether it was with the overall sculpture of the walls and windows or some paintings on the façades. I really liked this square because of the impression of hugeness it gave and because of that one side opened to the sea. As we stayed there sitting on a fountain for a few minutes, we really took the time to appreciate this place.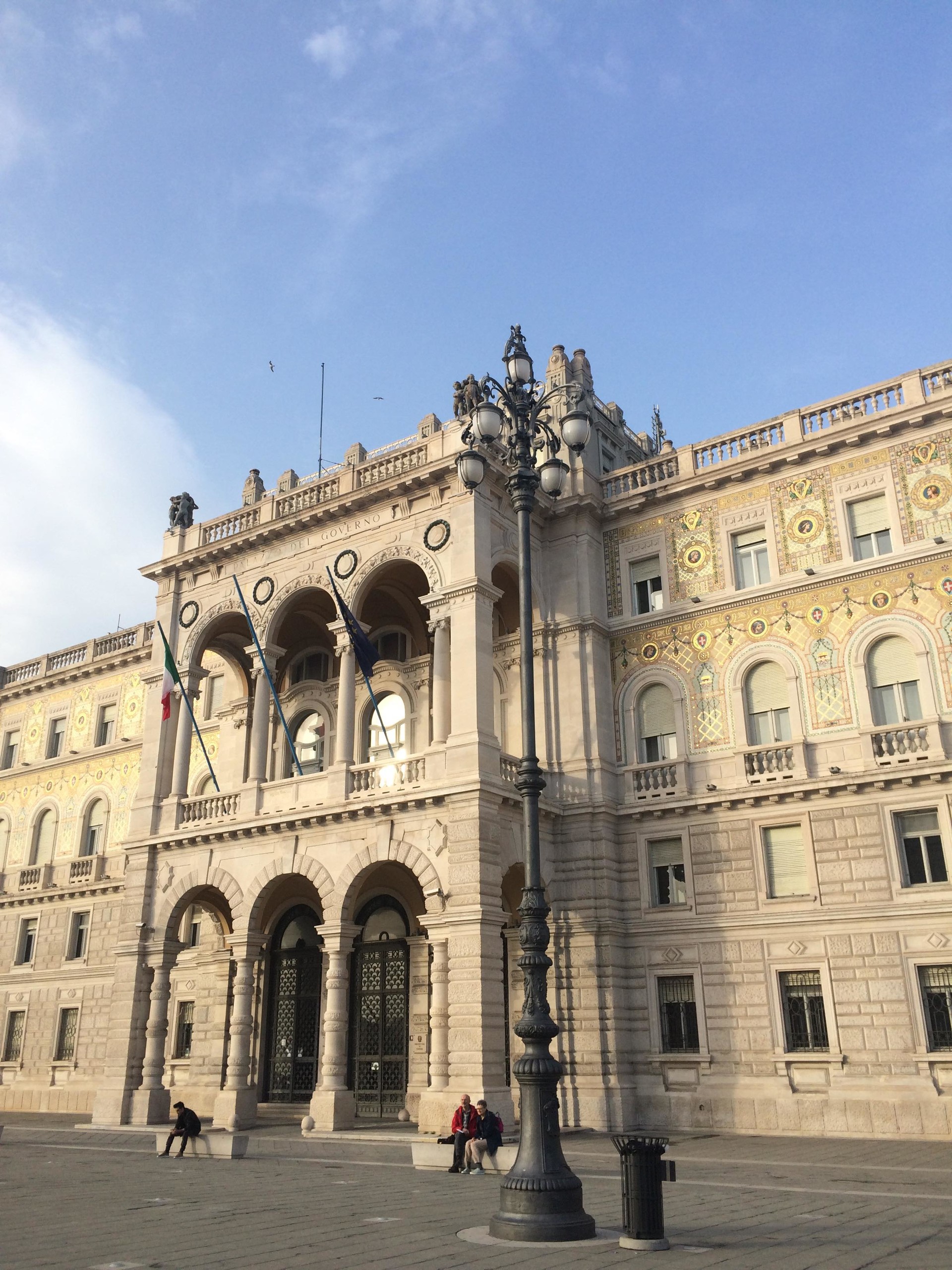 After that, as we wanted to make the most of our time there and enjoy the proximity of the sea as much as possible, we headed towards the pier to have a walk all the way until the end of it. When we arrived there, we sat there to just look at the sea while listening to the sound of the water, and that was just great. From there, we had a nice view on both the sea and a part of the city of Trieste.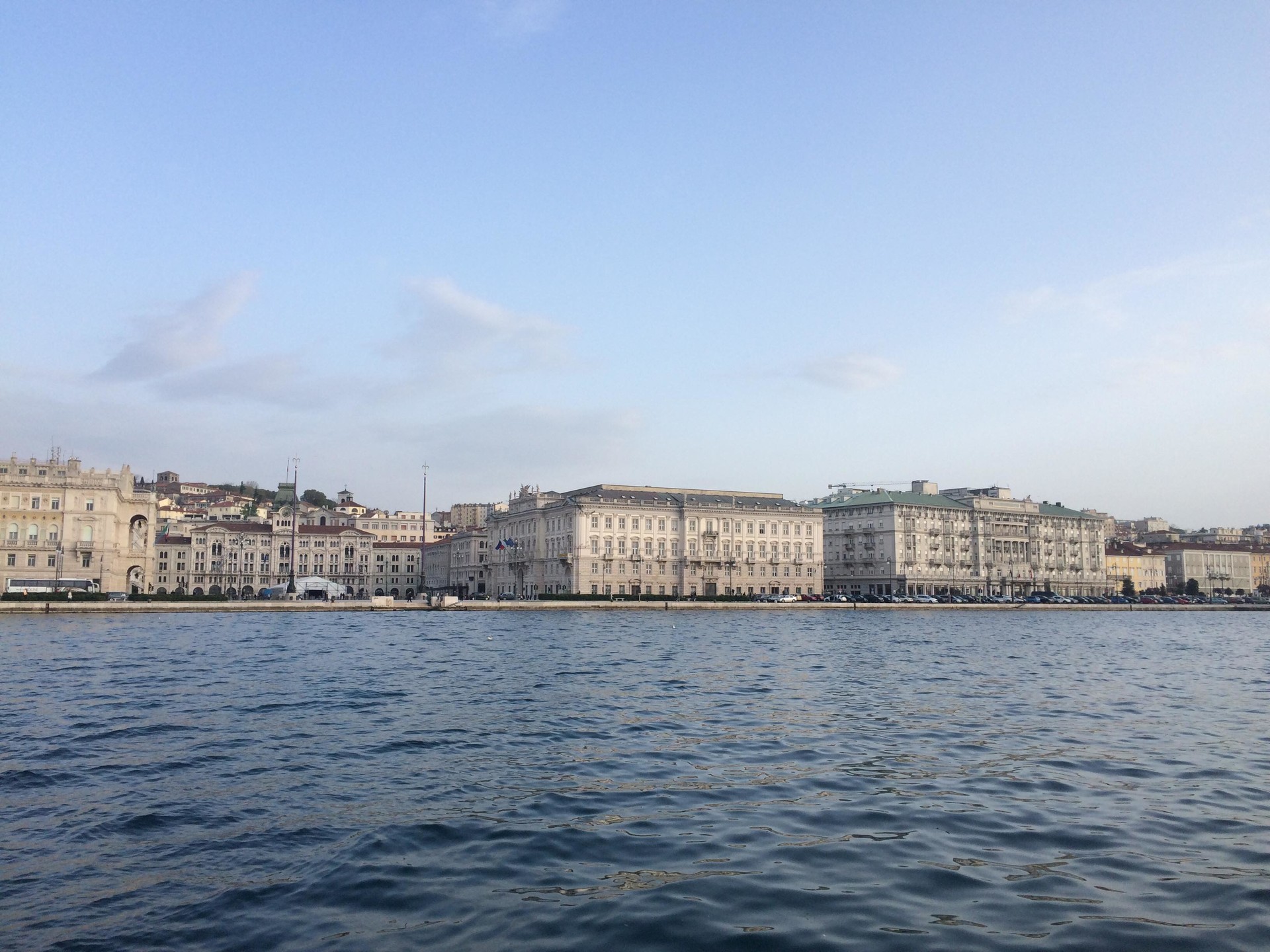 We spent a little bit of time there and then we went back to the city to see a little more of it. We had read on the Internet that there were some remains from the Roman time somewhere in the city and we started looking for it. It didn't take us so much time to find them: they are literally in the middle of the city, and you can't miss such a historical monument standing in a street right in front of buildings. The ruins are quite well preserved, and even though the site is not so big, it just makes you realize that this city has been here for a while. I think it is great that they kept it the way it is and did not remove and chose to preserve everything when they built the city.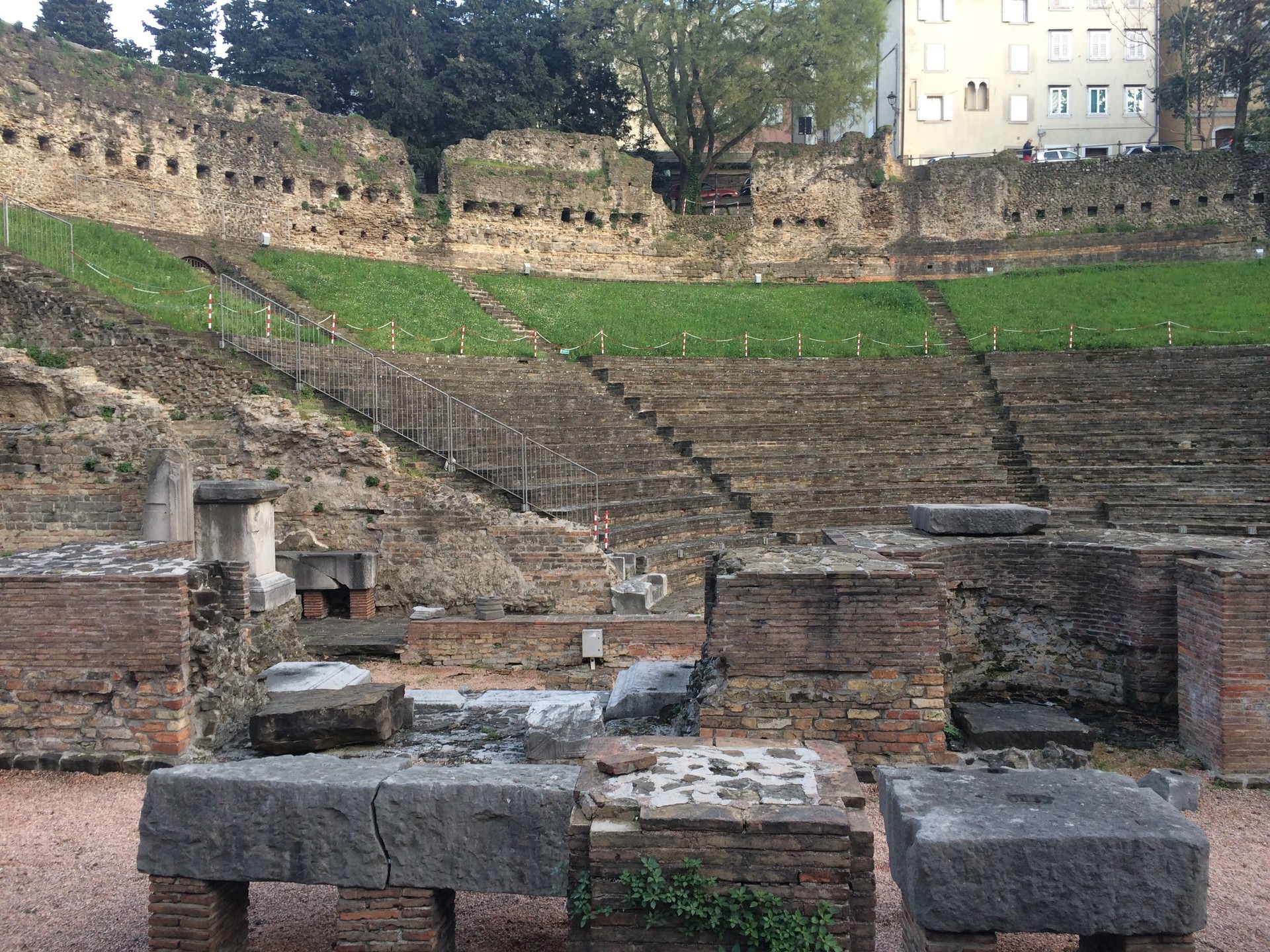 After seeing this, we walked a little more through the streets of Trieste, specifically the pedestrian areas of the city. There are quite a lot of them and I think it's great because you can walk around and do not need to worry about cars, it's usually more pleasant that way. We then started to head back to the bus station, and for that we walked on the street along the sea to see it one last time. (You can tell how much we miss the sea in Milan). The bus ride to go back to Milan took us about 8 hours (it was a night bus), as we made several stops in different cities of Italy along the way.                                                                                         
Trieste was a nice city, even though we did not stay there for a long time and could not see everything. I know there is also a castle a little up on the hill that offers a view over Trieste, but we didn't visit it as we didn't have enough time. Apparently, from this castle you get a really nice view of the city and the sea, so if you're planning to go to Trieste, you should probably plan to visit this! I know you can access it either by walking or by bus, depending on how motivated you are to hike the hill. I don't think Trieste is a must-see city of Italy, but if you ever happen to be around, you should make a stop there!                                                       
---
Photo gallery
---
---
Content available in other languages
Want to have your own Erasmus blog?
If you are experiencing living abroad, you're an avid traveller or want to promote the city where you live... create your own blog and share your adventures!
I want to create my Erasmus blog! →