The Trieste Diaries: Day 1
Hi, everyone! If you've read my most recent post, you'll know that I am currently on holiday with my friend in Trieste, an Italian city close to the Slovenian and Croatian borders. It is a place quite unlike any other, and today I'm going to be sharing our experiences of it so far, in the form of journal entries!
9:00
We're up! Our train got to Trieste rather late last night, but miraculously we've managed to resist the temptation of a lie-in, and are just about to set out. Our Airbnb apartment is lovely! It's a little way out from the centre, but in a very safe area, and beautifully decorated inside. More soon!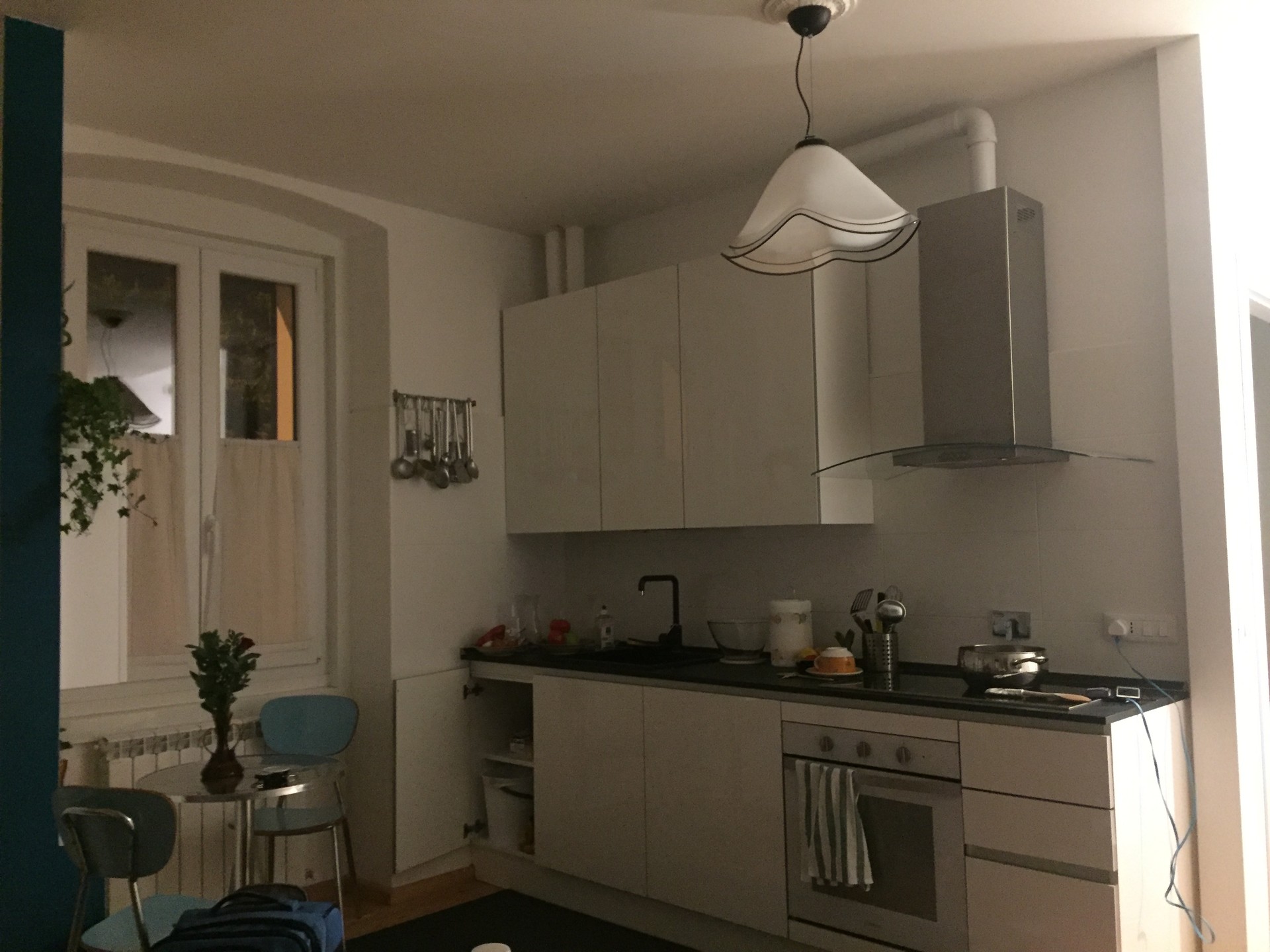 12:45
It's much later now, but I haven't a free moment to write since this morning! Our day started off less than ideally, since we took a much longer route than necessary to get into the centre of town. It wasn't all bad, though: we got to see an adorable dog park, and some interesting glass buildings along the way.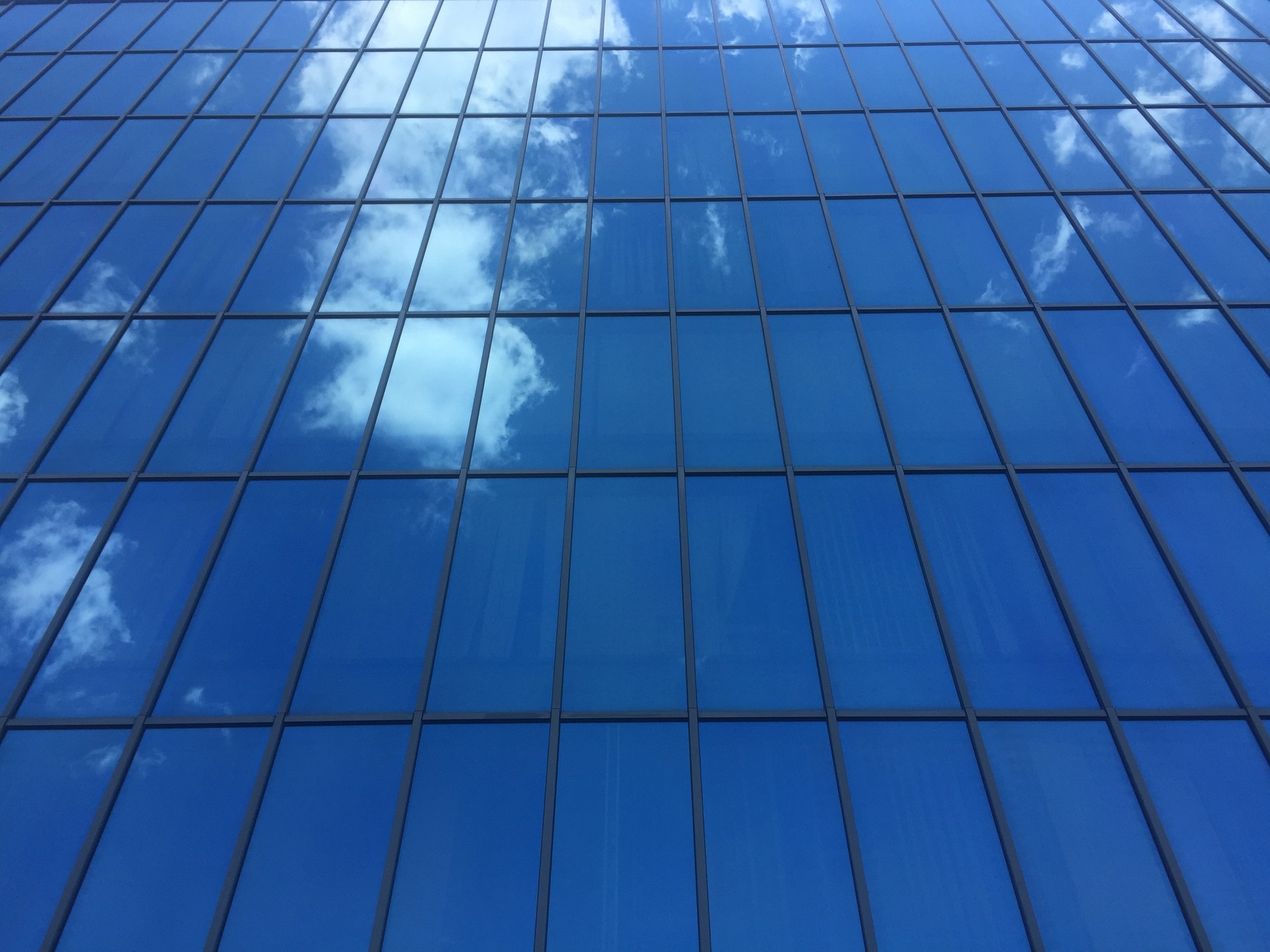 Anyway, we eventually made it, and have had a great time so far! We began by looking round the Piazza Attilio Hortis, a gorgeous leafy square whose only downside was a rat we saw scampering across it! It was surrounded by coloured houses, and was full of people soaking up the sun. Just round the corner, we found a little Sunday market, with stalls selling everything from toy cars to antique lamps. I definitely would have bought something if I hadn't got Ryanair's luggage weight allowance holding me back.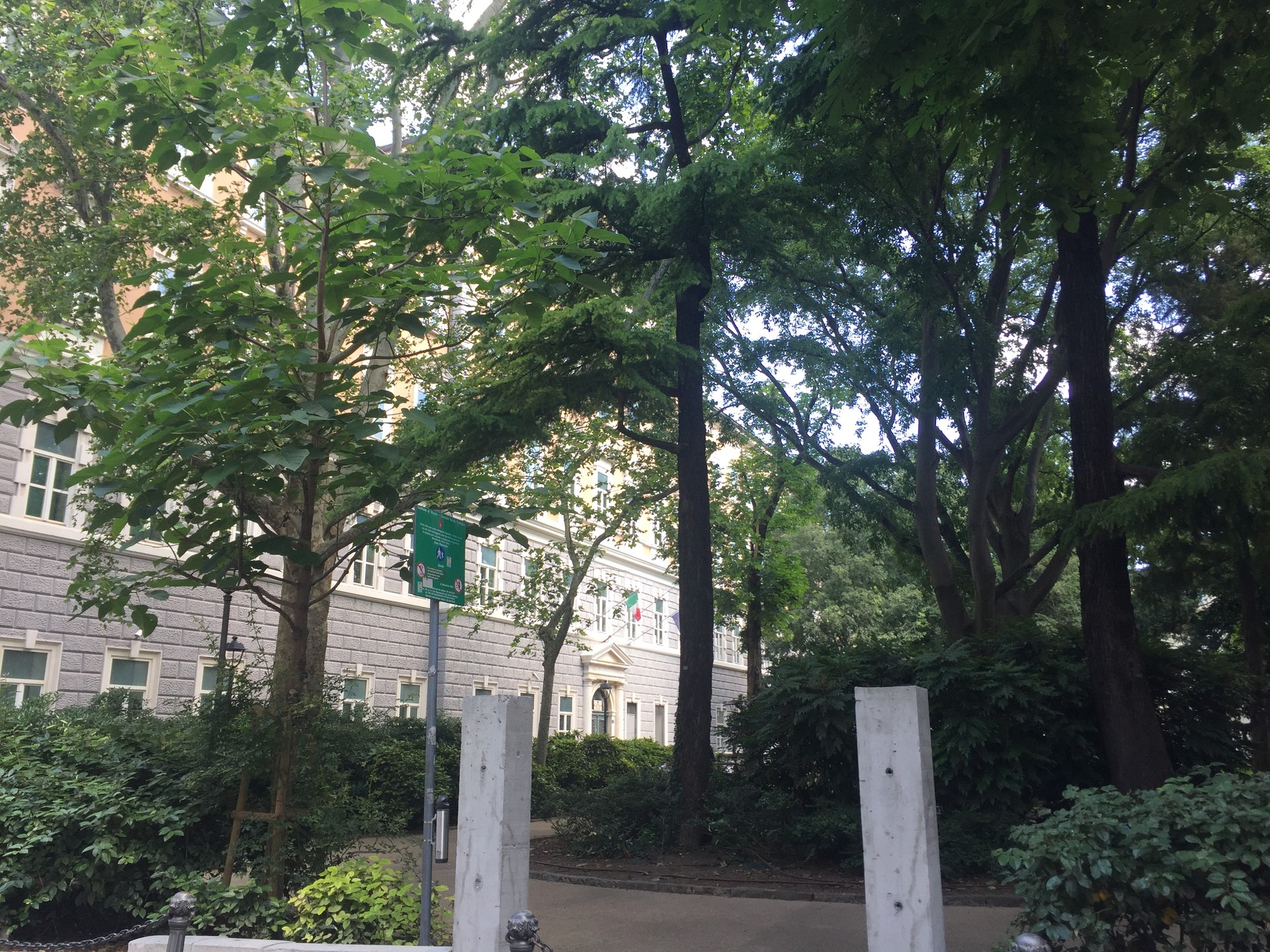 After wandering next to the sea for a bit, admiring all the yachts lined up in the harbour, we decided to pay a trip to Trieste's aquarium. We were pleasantly surprised to discover that since it was the first Sunday of the month, our tickets were completely free! We made our way through the various rooms, admiring sea creatures on the ground floor, and reptiles and amphibians – as well as some ornaments made from sea shells – on the first. This was all very well, until my friend reminded me of the snake scene in 'Harry Potter'.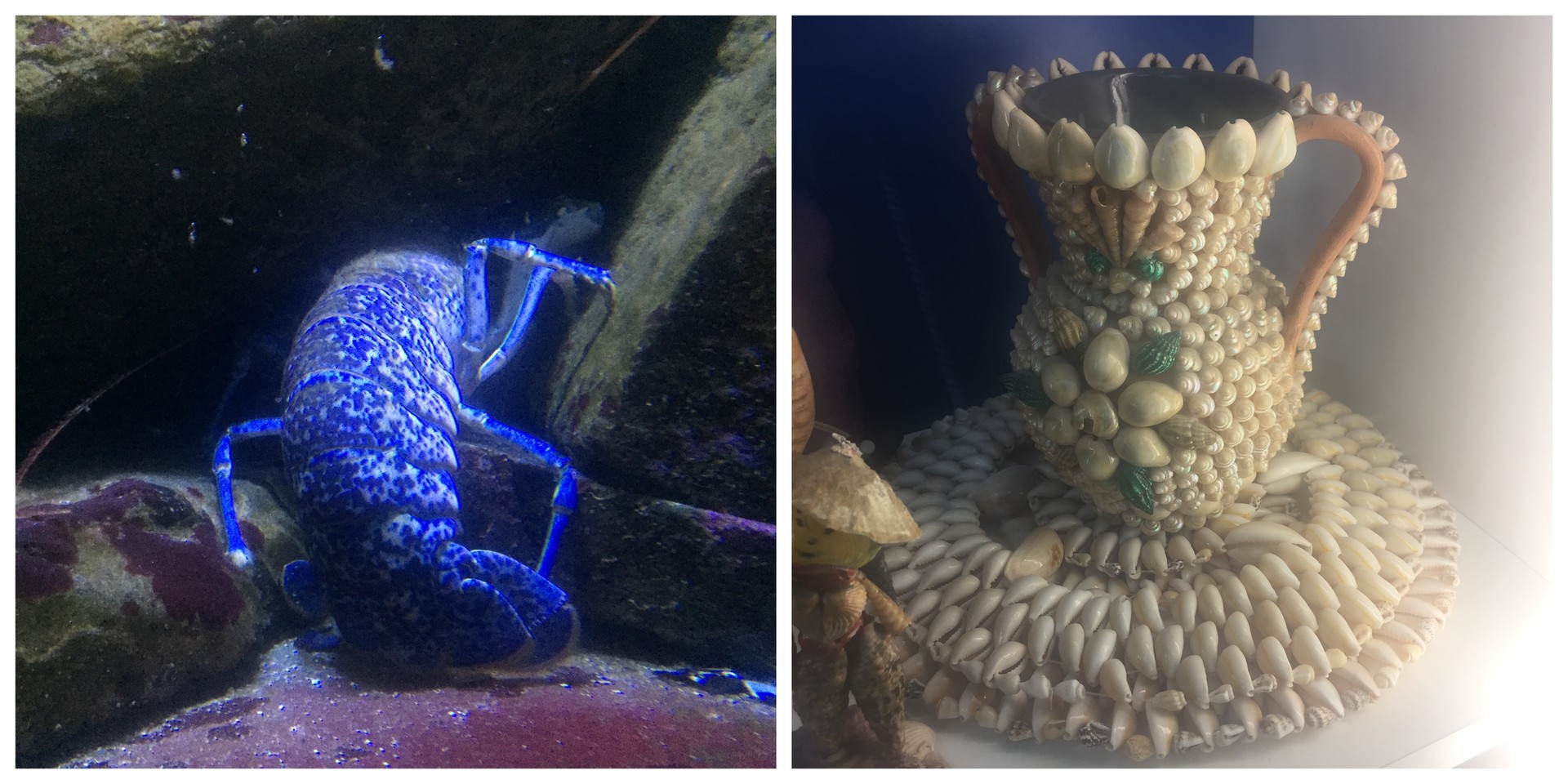 We're now just sitting waiting for our food to arrived in (drum roll, please)… a Chinese restaurant (Grande Shanghai)! I know it is an absolute sin to eat any cuisine other than Italian while you're in this country, but we just couldn't resist. I'll check in once we've finished our meal to let you know whether it was worth transgressing in this way! In the meantime, look at the lovely view we have of the neighbouring park.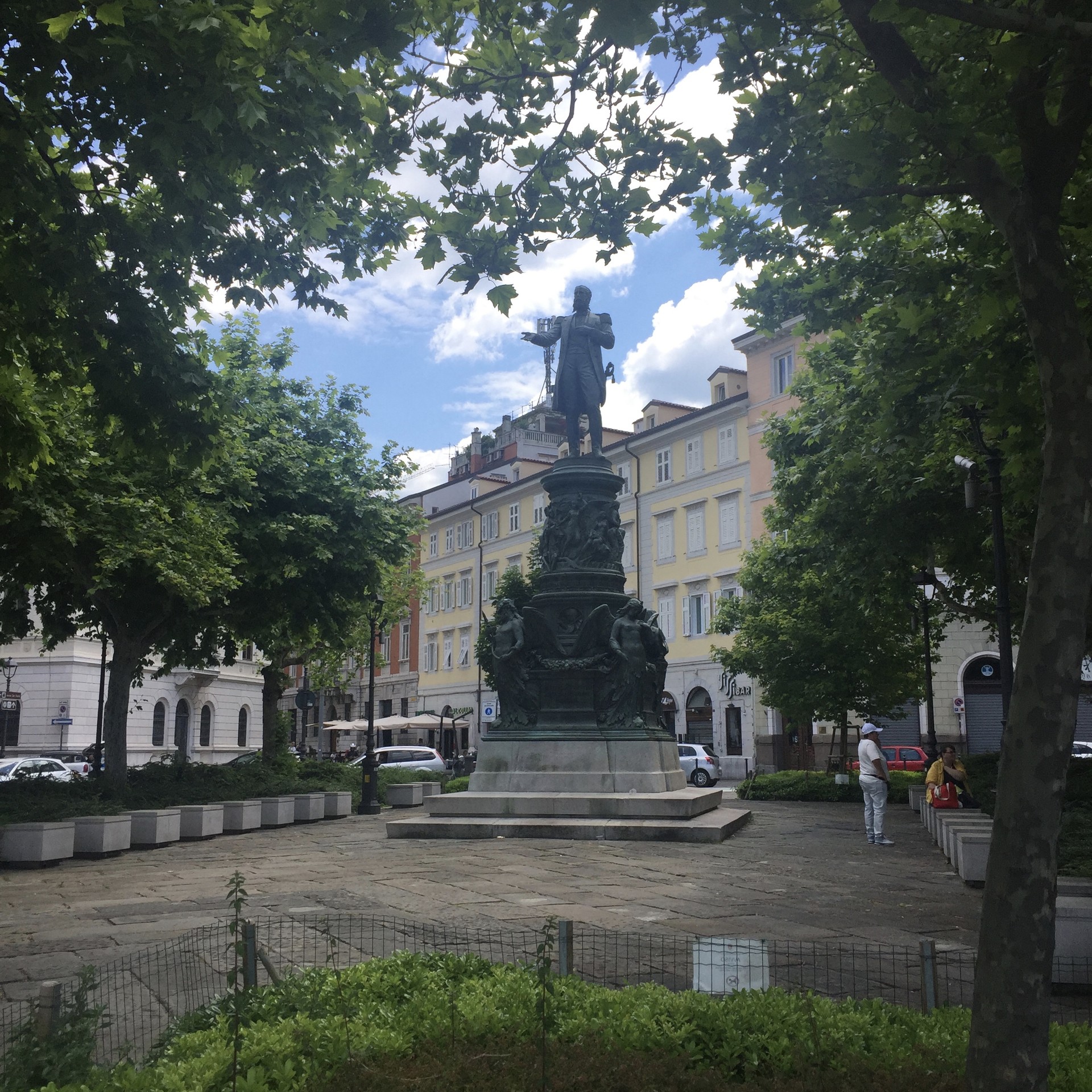 13:30
Lunch was fantastic! Between us, we ordered battered shrimps, shrimps cooked in green tea, beef and vegetable noodles, and noodles with seafood. We're now stuffed, but luckily our next destination is only a couple hundred metres away.
15:10
We've just spent a fantastic hour and a bit at Trieste's main modern art museum, the Museo Rivoltella. We saw a whole range of different exhibits – from paintings to sculptures – all placed around the palace's splendid chambers. I'll certainly be taking some interior design inspiration from them if I ever become rich and famous! At the end of our visit, we also enjoyed a walk along their outside staircase, which offered splendid views of the city below.

And now, despite the glorious sunshine from earlier today, it's started chucking it down! We've taken shelter in the doorway of the museum, but we'll have to make a dash for it eventually. I'll let you know when we do!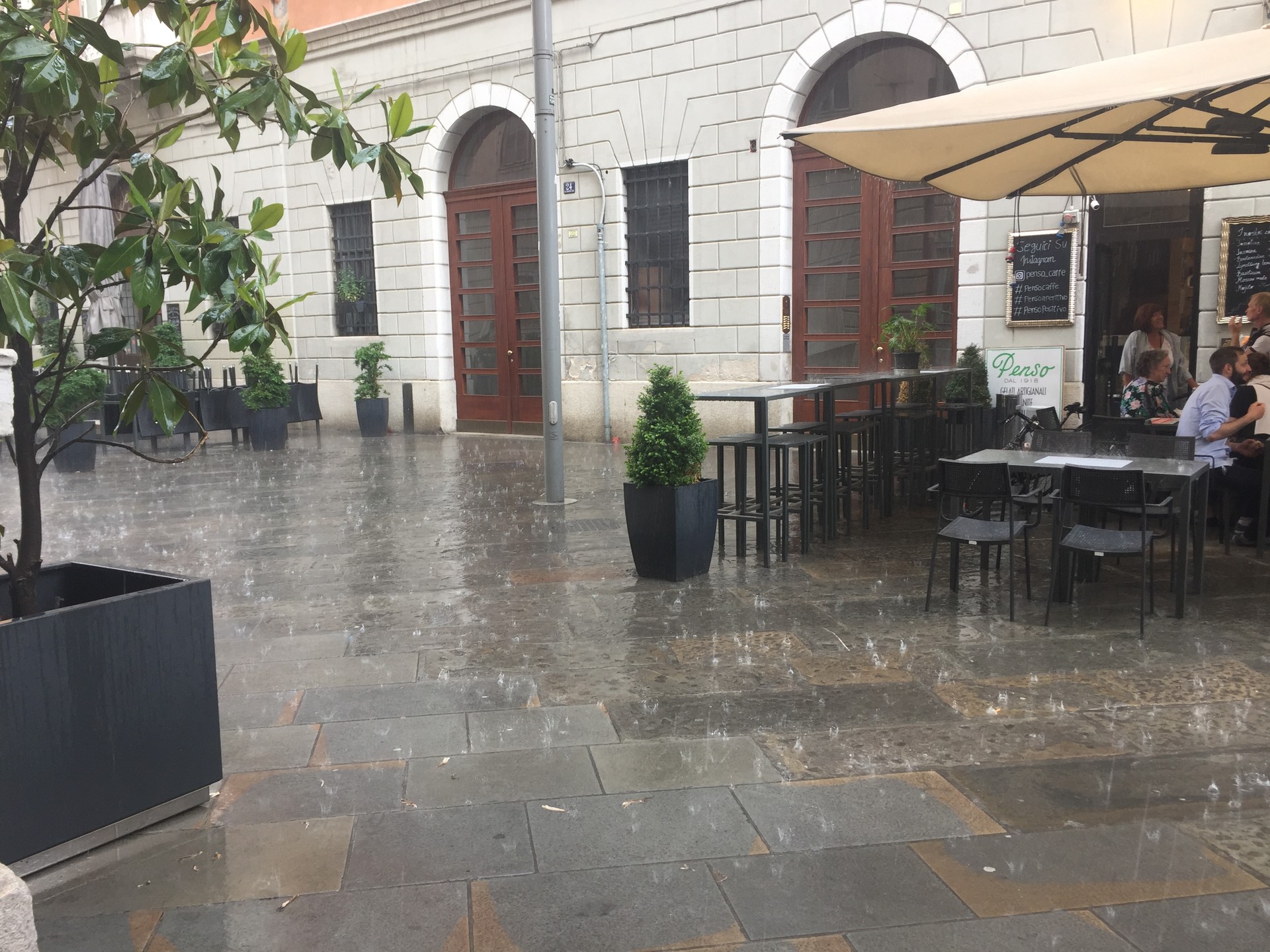 15:20
Well folks, we ended only being brave enough to walk about five metres through the rain to a bar across the road from the museum: Penso Caffè e Gelateria. My friend very kindly bought me an Aperol spritz to celebrate my finishing an important university essay. I sure will miss these when I move back to England in a few days. Congratulatory drinks will be on me tomorrow: my friend just found out she passed all her end-of-year exams!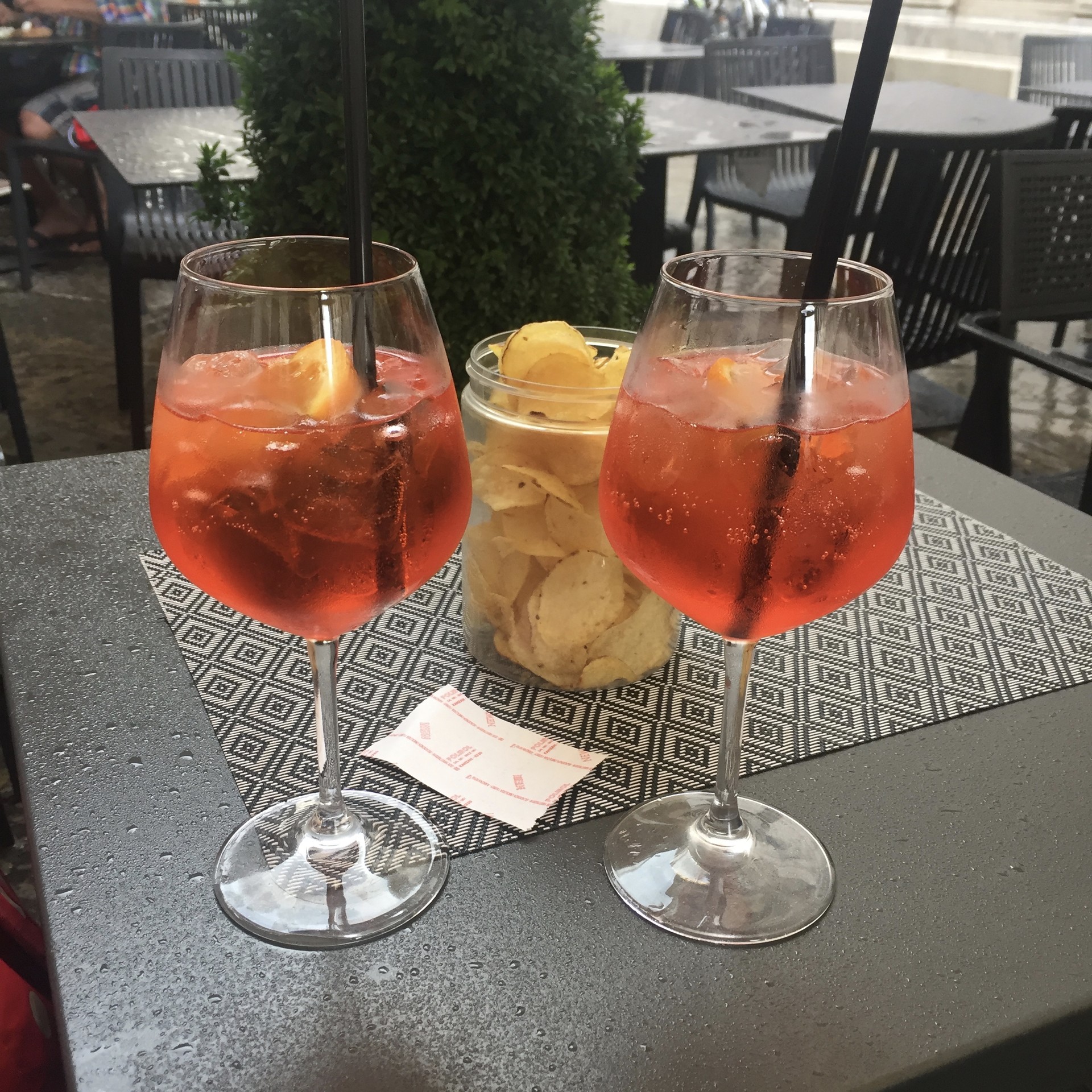 19:30
It's a lot later now, and we're back at the flat, about to cook dinner. Here's what we did with the rest of our day!
Once the rain had cleared up a bit, we decided to go and see Trieste's main square, the Piazza dell'Unità. We were very impressed by the grandiosity of the buildings, as well as a huge Italian flag which had been erected to celebrate Republic Day (a national holiday held on 2nd June).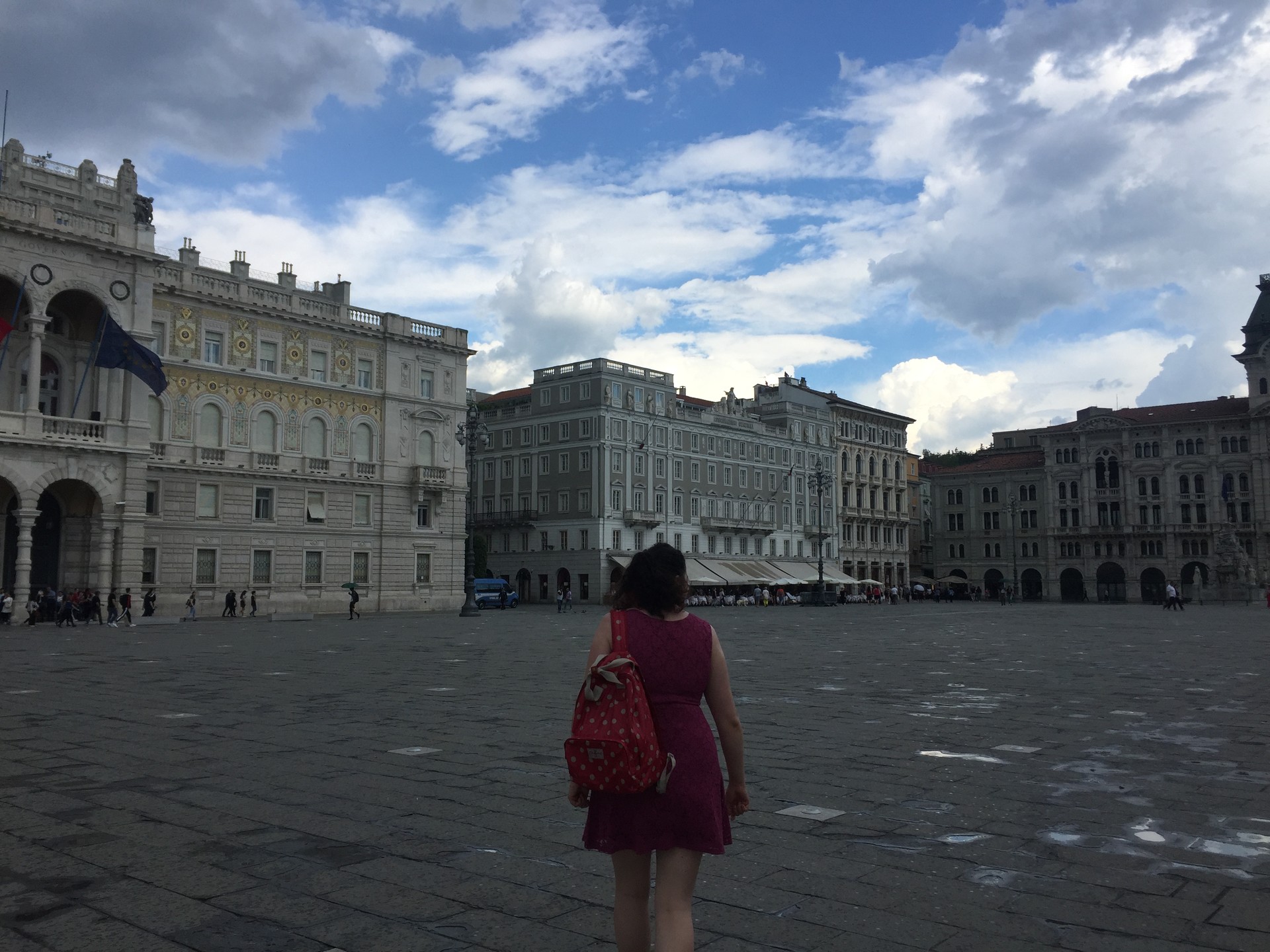 We then walked a couple of blocks to see the famous Gran Canal. This waterway is what you might describe as 'the face of the city': we'd seen it in just about every travel guide we'd read through before our trip. The sight was no less extraordinary in real life, and we were particularly impressed by the Saint Spiridione Taumaturgo church at the east end, with its grand columns.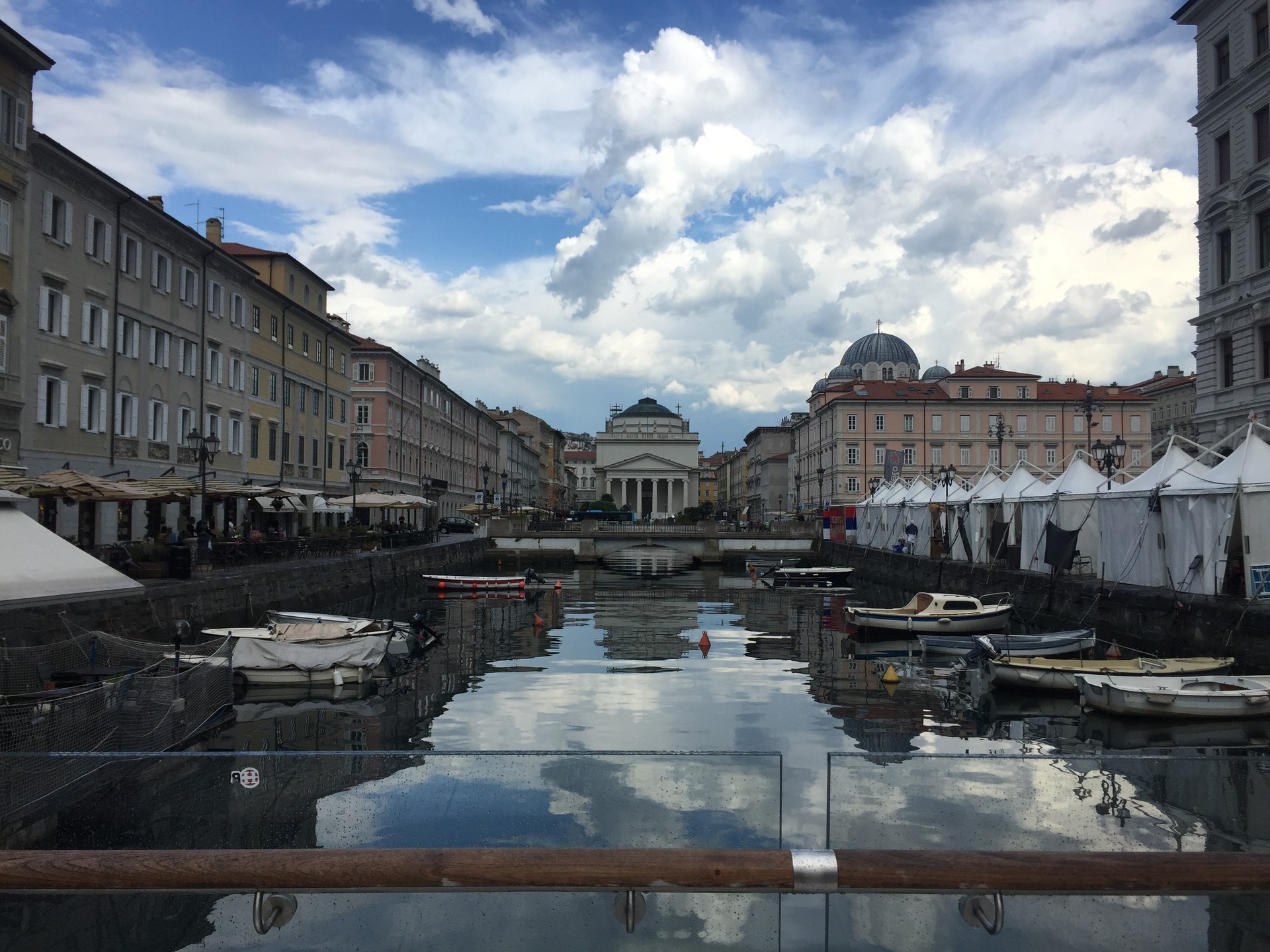 After this, we crossed the main road running along the waterfront of the city, and walked to the end of the Mole Audace, a concrete pier with fantastic views over the coast and ocean. In the short time that we were there, the sky changed rather dramatically from a gloomy grey to a bright blue, so we were lucky enough to have two very different perspectives in one trip. Perhaps the funniest moment of our time there was when we watched a cunning seagull open a packet of crisps and take a couple out for his afternoon snack. He was clearly a regular visitor!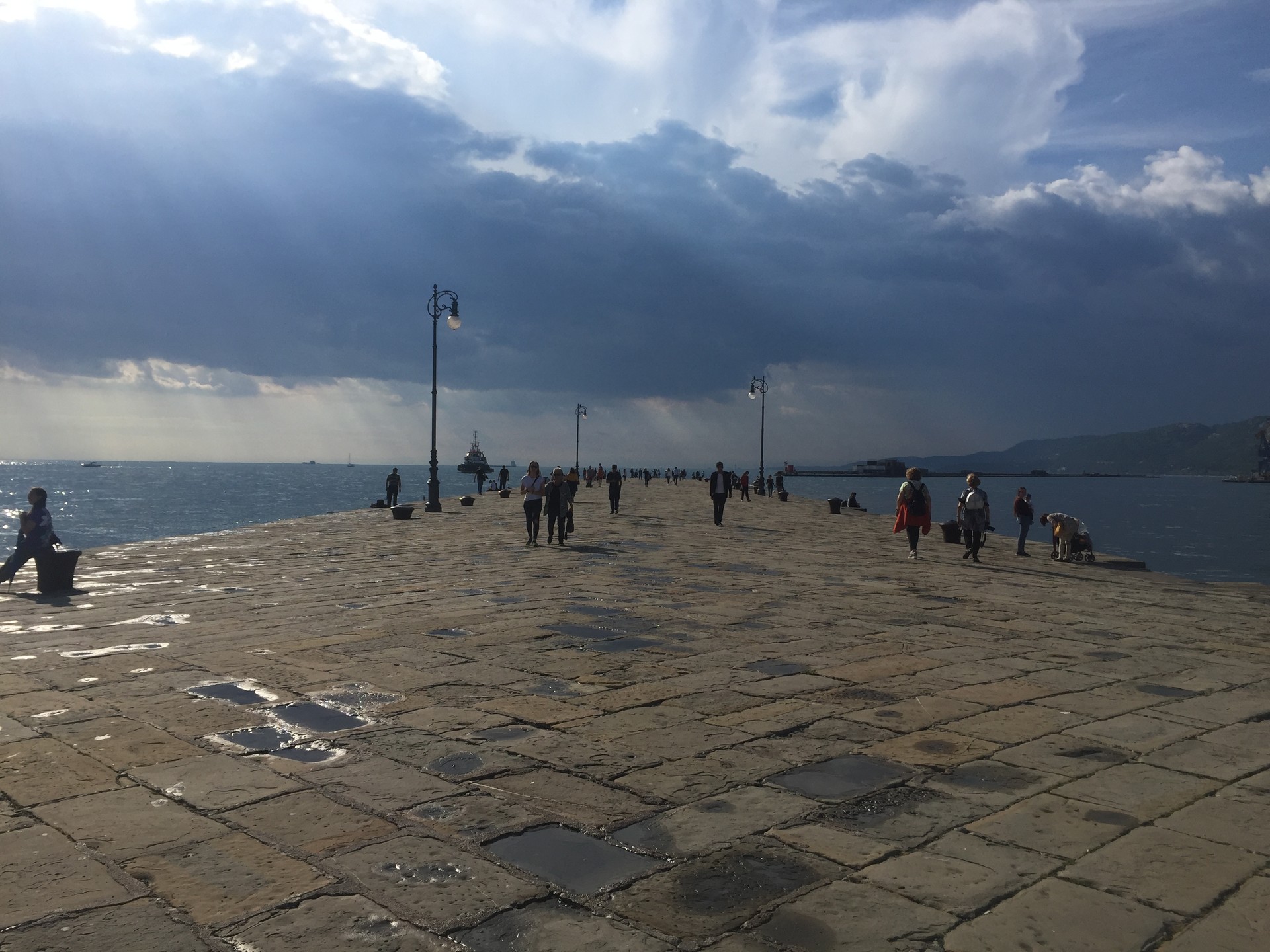 From rippling water to ancient ruins, our next stop was the Teatro Romano, an old Roman amphitheatre, located on one side of a busy street. Unfortunately, we couldn't go onto the site, but it was amazing to see it even from a distance, and we were impressed by how well preserved it was.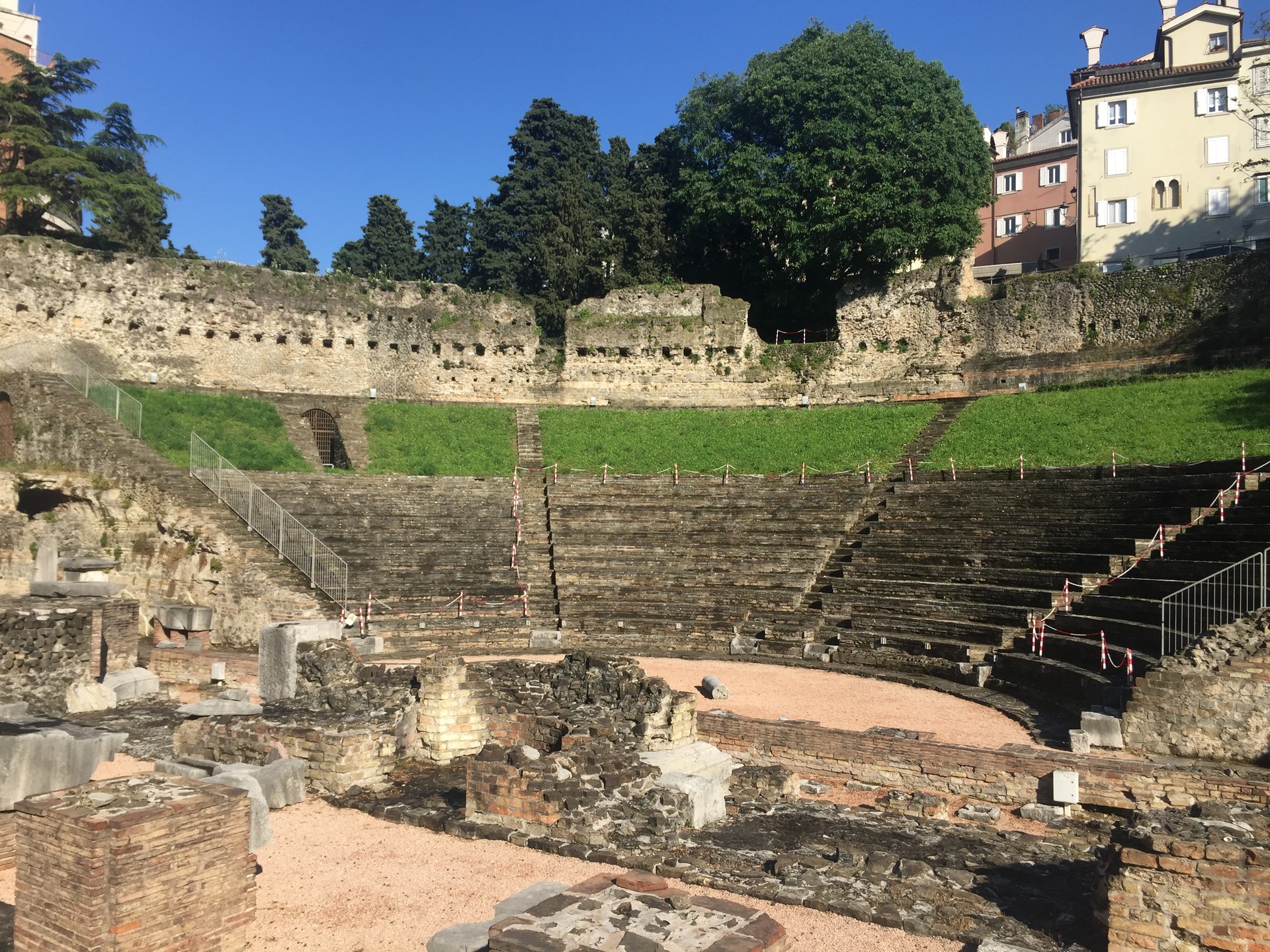 This sight was at the bottom of a hill, the summit of which was the location of Trieste's cathedral (the Basilica Cattedrale di San Guisto Martire), and its corresponding castle (the Castle of San Giusto). We were pretty exhausted by this point, but we decided that since we were in the right part of the city, we might as well make the trek then and there. Up we climbed, panting all the way, but sure that what awaited us was worth the trouble. Indeed, the basilica was quite extraordinary: rather plain from the outside, but home to some incredible mosaics, which glistened in the evening sunlight. It was also here that I saw possibly the prettiest font in existence!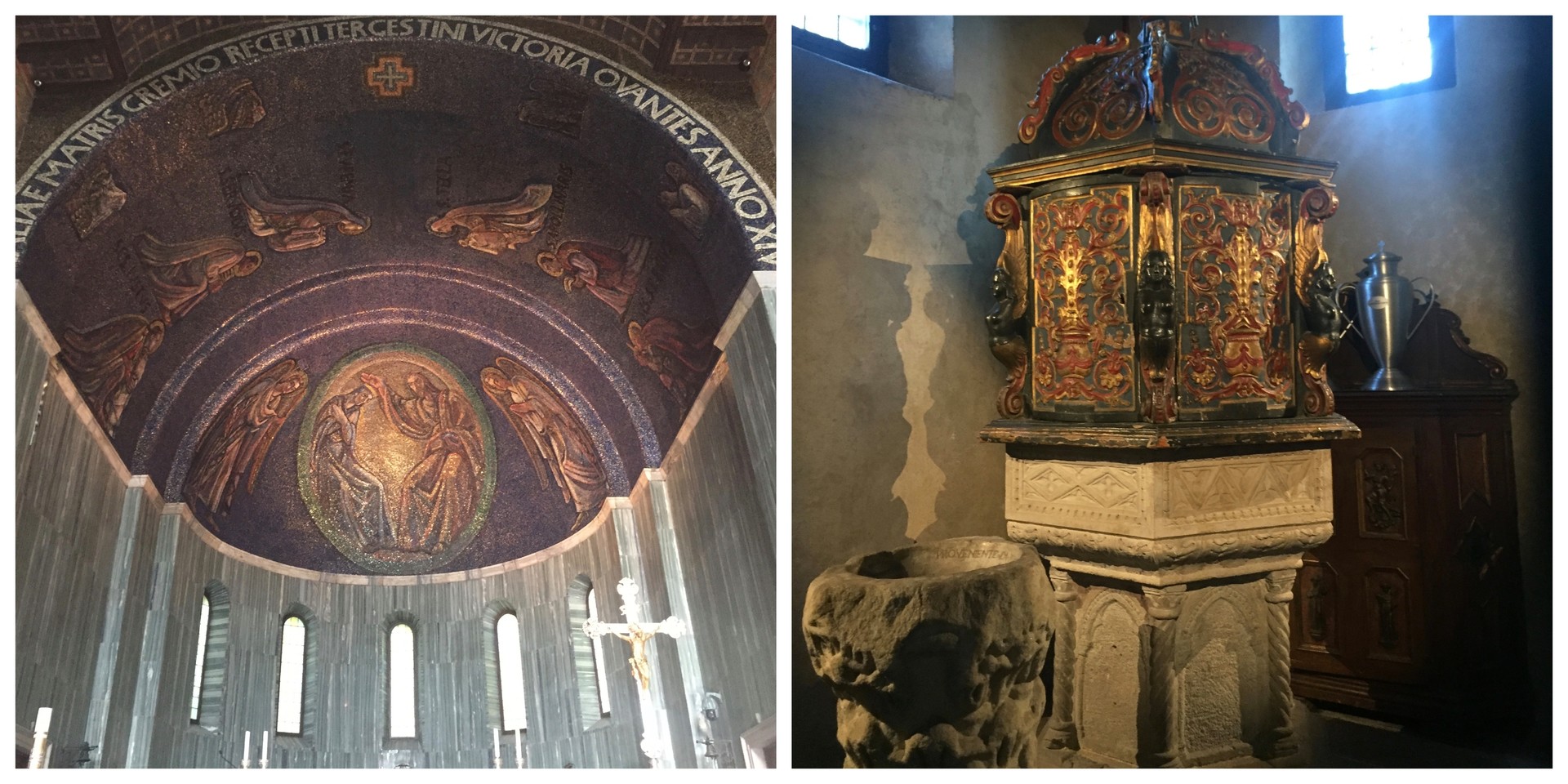 We decided not to visit the castle – I think it was closed by that time anyway – but we did have a quick wander around its impressive exterior, and through the park just beside it. Before heading back downhill, we had a brief glimpse of the city below. This was probably the best angle we saw it from all day.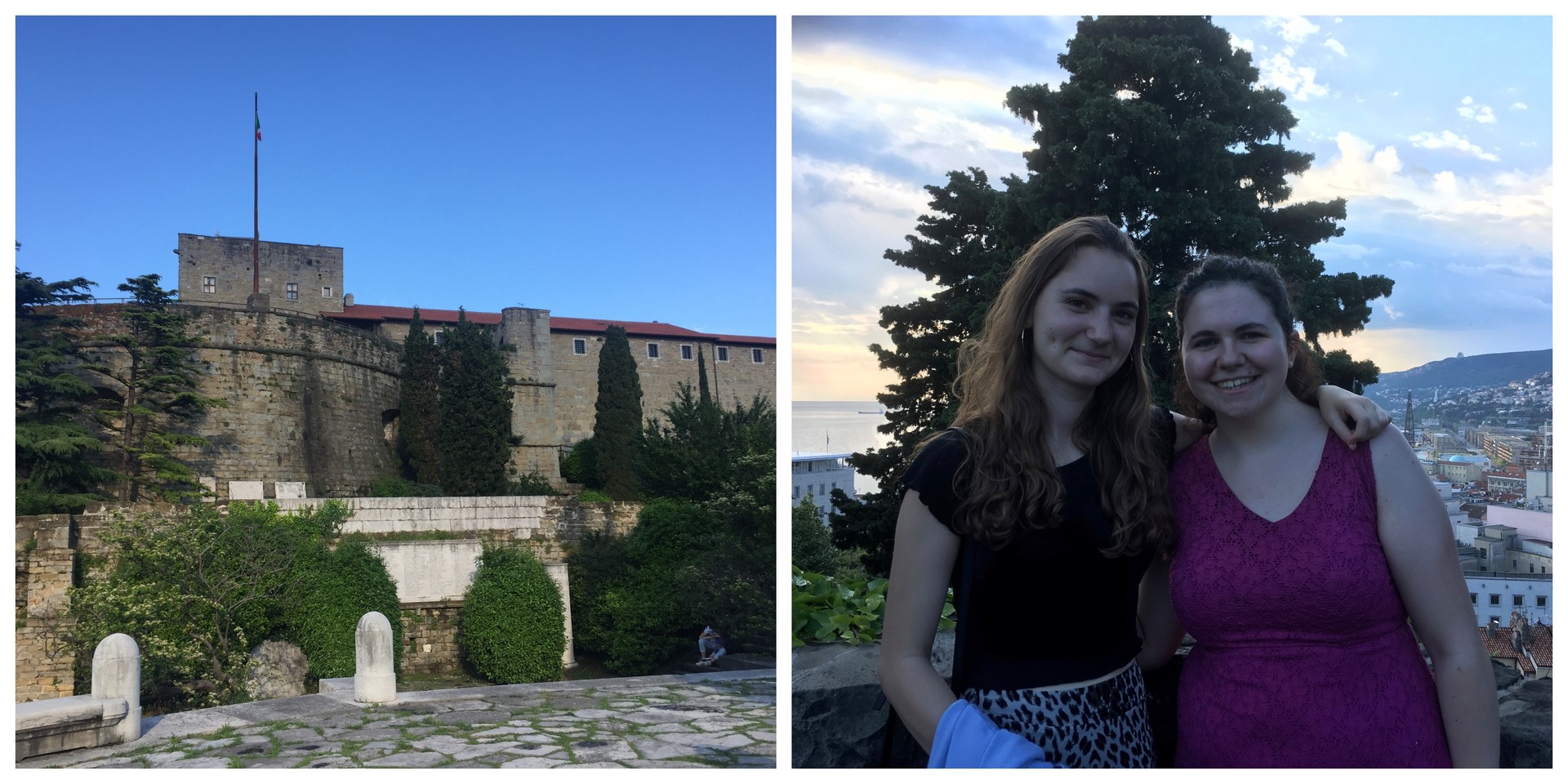 On our way back home, we walked past a number of rather lovely places and monuments. The first of these was the Giardino di Via San Michele, a leafy park with multiple floors. The terrace just next to the top entrance gate was a particularly great observation point.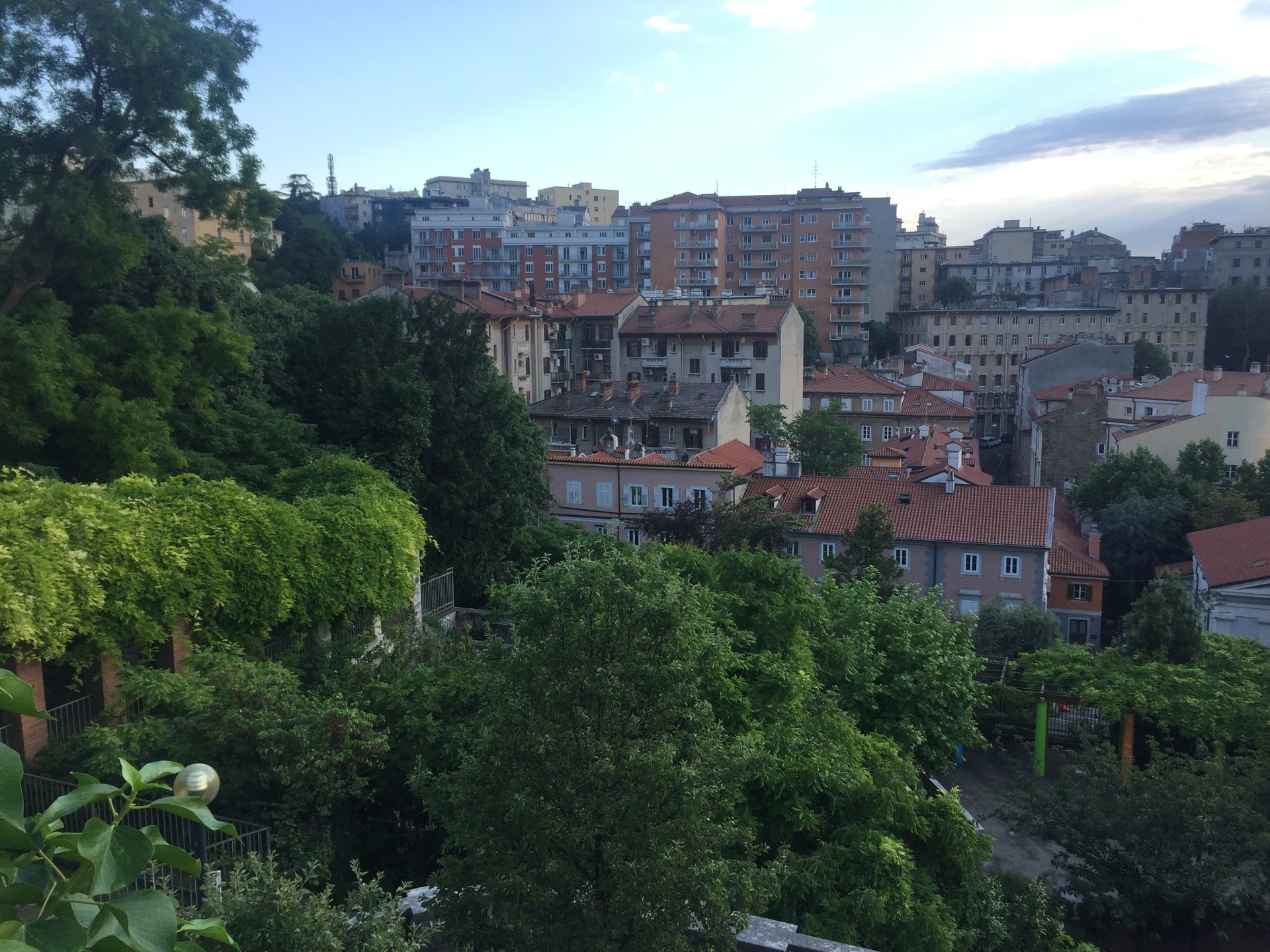 We also saw the Arco di Riccardo, an ancient arch which is thought to have been a Roman city gate. It was amazing to see this millennia-old structure surrounded by far more modern houses, but I suppose when you're in Italy, you can't expect anything less!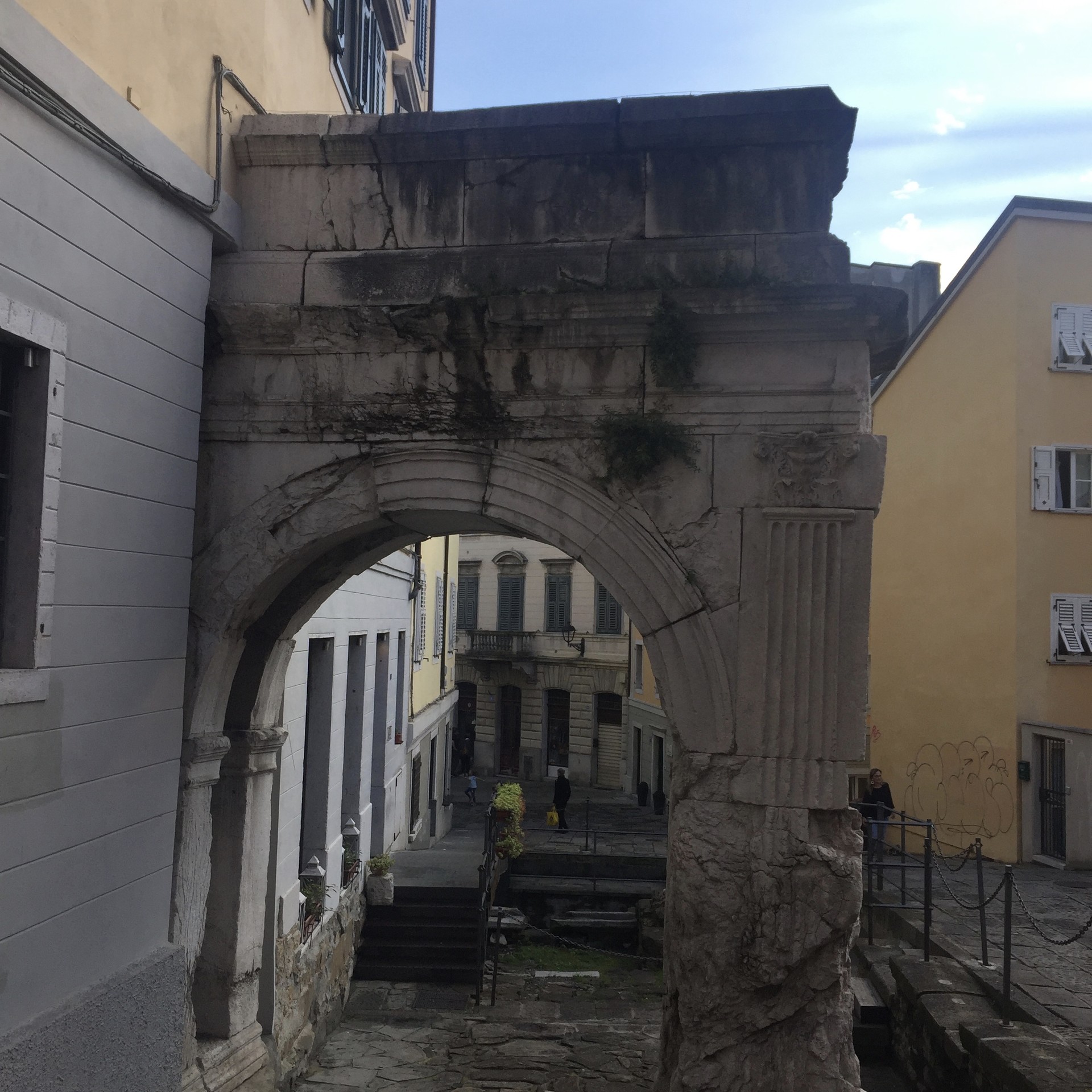 One final thing worth mentioning was the Parco della Rimembranza, a park on top of the San Giusto hill, created to commemorate all the soldiers who fell during the two world wars. The hike up to the top was pretty arduous – yes, we got lost, and essentially climbed the same hill twice – but it was either this, or walking through the dark tunnel underneath it, which was filled with noisy traffic. I'm glad we chose the more tiring option: this green space – and especially its various memorial statues – felt like an important place to visit.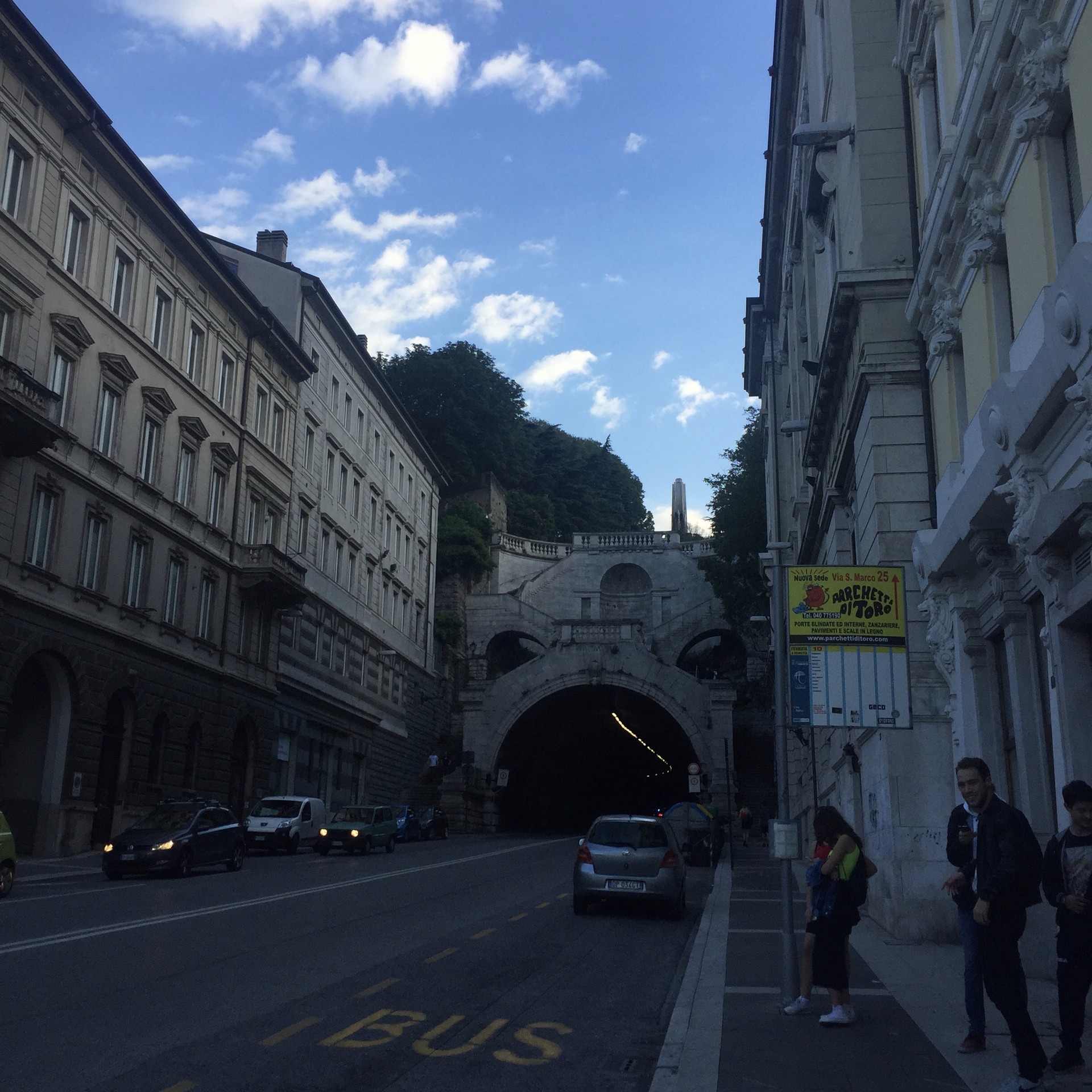 And now, almost twenty thousand steps later, we're back in our apartment! I can't wait to explore the city some more tomorrow. Stay tuned to find out what we get up to then!
---
Photo gallery
---
---
Content available in other languages
Want to have your own Erasmus blog?
If you are experiencing living abroad, you're an avid traveller or want to promote the city where you live... create your own blog and share your adventures!
I want to create my Erasmus blog! →