Experience in Thessaloniki, Greece by Maria
Architecture and landscape

10 / 10 points

Entertainment

10 / 10 points

Culture and customs

10 / 10 points

Transport

8 / 10 points

Gastronomy

10 / 10 points

Prices

8 / 10 points

Party

10 / 10 points

Weather

8 / 10 points
---
What is it like to live in Thessaloniki? Would you recommend it? What is the city like?
Thessaloniki is a city that gives you the option to do whatever you like. There many entertaining options, such as restaurants from different countries, bars and coffee shops with different styles. I think it's a city where you can't get bored living in. I would definitely recommend it
What is the student lifestyle like in Thessaloniki?
There are 3 big Universities, each one offering really great studying programmes. Besides that, the student nightlife is full of things to experience
How much does it cost to live in Thessaloniki?
The renting in Thessaloniki isn't too expensive, regarding other cities (smaller than Thessaloniki) I've lived. The universities offer also student houses, as well as students' restaurant (Leschi)
Is it difficult to find accommodation in Thessaloniki? Is there any advice you can give?
It's not really difficult to find accommodation in Thessaloniki, there are many sites or groups on Facebook to search for accommodation. Though, should anyone come to live here, it may be better to search for a place many months before, so you can be sure you'll find a place since it's a big city with many students
What is the food like? What are your favourite dishes?
You will find many types of restaurants (either the cheap and good ones either the more expensive and elegant), like Indian, Tailandese, Turkish, Italian, Mexican, Chinese and many more. Of course, it is full of Greek street food (like gyros) and taverns. I find my favorite of them taverns, because the atmosphere is really amazing, especially going with friends and listening to live music. I also like Indian and Italian very much
What places would you recommend visiting in Thessaloniki?
Well the first thing to see is The White Tower, the statue of Alexander the Great, the Umbrellas, walk along the seafront, sit on the benches in front of the port with a view at Thermaikos bay, take a walk on Aristotelous street and square, Egnatia and Tsimiski streets (that's where you can go shopping, as well as Agia Sofia street and Mitripoleos street. There is also the place ''Kastra'' where you can walk around and have a great view of Thessaloniki
Is it good to eat out in Thessaloniki? Can you tell us your favourite spots?
There are really many options for eating out in Thessaloniki. A good place is ''Athonos'', full of taverns, but it is considered to be a touristic place so it might be a little more expensive than expected. On Aristotelous square there three good places, cheaper, called ''22 souvlakia'', right next there is ''Savvikos'' and on the other part of the square there is ''Solomonidis fillet''.
Is the nightlife good in Thessaloniki? Where is good to go?
The nightlife in Thessaloniki is really good. Most of the bars are open from the morning till after midnight. A few good bars are ''Malt'n'Jazz'', which offer live music at nights with alternative bands, ''Tribecca'', with a sea view, ''Aiglh'', with a really nice garden to enjoy your drink and even have a Narghile. Iktinou street has many good bars, too and if you want a view of Aristotelous square, you should go to the Electra Palace, a hotel that on its last floor has a bar-restaurant. There are so many places I cant' even outnumber, so it would be better walking around the city and explore them!
What advice would you give future students heading to Thessaloniki?
Just enjoy your stay in this amazing city and do as many things you can. I am sure you will love every last minute of your stay here!
---
This content has been entered in the Erasmus Travellers Competition and have earned 400 points.
3559 chars (355 points)
15 views (45 points)
This competition was made possible by: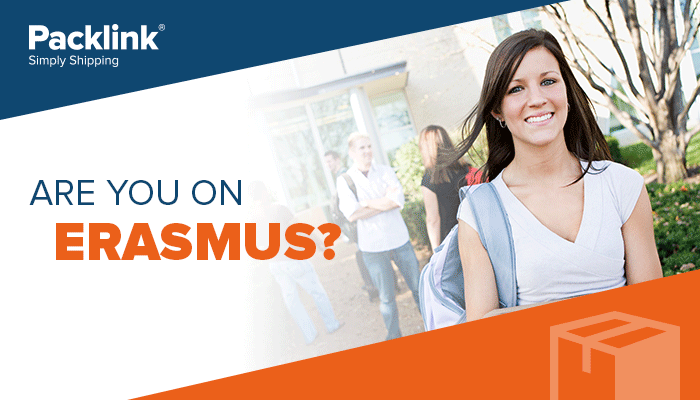 ---
Share your Erasmus Experience in Thessaloniki!
If you know Thessaloniki as native, traveler or as exchange student... share your opinion on Thessaloniki! Rate different characteristics and share your experience.
Add experience →