Experience in Thessaloniki, Greece by Ευαγγελία
Architecture and landscape

8 / 10 points

Entertainment

10 / 10 points

Culture and customs

8 / 10 points

Transport

6 / 10 points

Gastronomy

10 / 10 points

Prices

4 / 10 points

Party

10 / 10 points

Weather

10 / 10 points
---
What is it like to live in Thessaloniki? Would you recommend it? What is the city like?
Thessaloniki is thought to be one of the most beautiful cities in Greece, even better than Athens, that is the capital city. This city offers everything in a small distance. I would definitely recommend it, especially if someone wants to combine beauty and harmony with the characteristics of a large city. The uniqueness of this city is mainly found near the city centre and especially along the coastal road.
The city has hundreds of archeological attractions, with the most important of all: the White Tower and the Roman structures.
Orthodox churches are all over the city, giving their Byzantine print. Shopping is one of the best things to do in Thessaloniki, with thousands of shops and malls in the centre but also in the surrounding areas and suburbs.
Nightlife is passionate, with the presence of clubs, bars and cafe's in the most beautiful places of the city. Tavernas with the most delicious, local and traditional food can be discovered literally in every corner.
What is the student lifestyle like in Thessaloniki?
Student life is absolutely excellent. Apart from night life, students can make alternative choices and do every kind of sports or hobbys, even knitting! You can find student clubs with very special themes, apart from the academic of course, and gain life experiences.
How much does it cost to live in Thessaloniki?
Living costs in Thessaloniki is relatively low. The rent (outside student halls) fluctuate from 200-300 Euro per month. Utility costs can be up to 150 Euro extra. I would say that a student with lots of "living requirements" should spend no more than 700 Euro per month.
Is it difficult to find accommodation in Thessaloniki? Is there any advice you can give?
It is not difficult to find accommodation in Thessaloniki. I would suggest that a future student in Thessaloniki should visit the local Universities (University of Macedonia and Aristotle University) and search for advertisements in the notice boards. It is certain that this would help.
I would not recommend student halls as they are not in good condition. Internet websites with letting agencies are a good choice, too. The best advice is to search for a house that is close to University (to avoid public transport that is extremely crowded during rush hours) and is as modern as possible, meaning that the flat/house is recently constructed and there are no housing problems that can bother you after a few months of residence.
What is the food like? What are your favourite dishes?
I would say the best food I have tasted in my life! Definitely try gyros, moussaka, pastitsio, ouzo with meze, local wines and all traditional sweets you can find!
What places would you recommend visiting in Thessaloniki?
All archeological attractions of course! Find a tourist guide and follow it step to step! Everything is worth-visiting...
Don't forget the coastal suburbs around Thessaloniki, like Iraklia, Asprovalta... and if you can hold a bit more driving, visit Chalkidiki, especially during summer! You can find excellent beaches and resorts. Don't worry, coaches connect with all the interesting places, so you don't have to own a car.
Is the nightlife good in Thessaloniki? Where is good to go?
Nightlife is excellent!
Visit all bars along the basic Coastal Road. Don't forget "Markiz" and "Bedroom" bars, two of the best. If you are more... "hardcore", you can find very nice clubs close to the city Centre, like "W" and "Versus". Lots of cheaper choices are in Valaoritou Street, where you can find very cheap "night-owl"'s food.
If you want something more traditional, go to Ladadika, where you can choose from a wide range of Tavernas with live Greek music. Mpouzoukia, as Greeks call live music from famous singers, is a definite choice. You can search online or just ask someone (everyone is very friendly! ) which singer performs in Thessaloniki and in which nightclub... That would be something very new for you but a bit more expensive.
During summer, you can see -bar-ships just in front of the White Tower. You can have a small tour around Thermaikos basin, while enjoying your drink.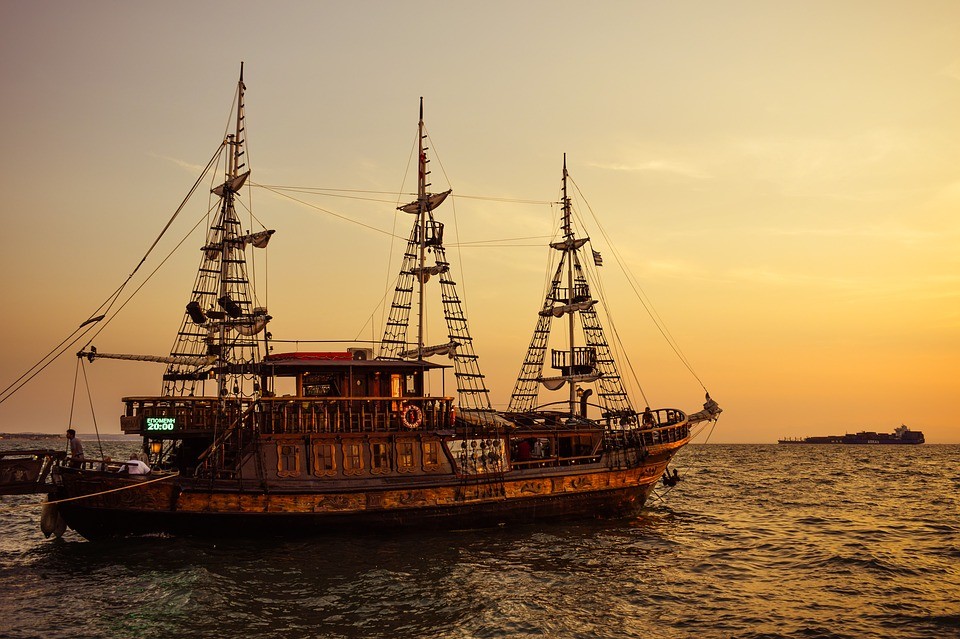 If you prefer more classical entertainment, you can visit the theatres of the city centre, like the Royal Theatre or the Opera House.
What advice would you give future students heading to Thessaloniki?
You will have a very good time in Thessaloniki, apart from the academic part. You will be supported by Greeks at any time of your difficulties, so don't worry if being away from home. Hospitality is one of the basic characteristic of Greece.
My advice is to be aware of the increasing criminality of the city, as immigrants and some political fanatists can be very dangerous. Stay close to your friends and don't hesitate to report anything suspicious to the local authorities.
---
Photo gallery

---
---
Content available in other languages
Share your Erasmus Experience in Thessaloniki!
If you know Thessaloniki as native, traveler or as exchange student... share your opinion on Thessaloniki! Rate different characteristics and share your experience.
Add experience →