Strasblog Part Twelve: Back in England!
Morning all!
You may have been wondering where my last two Strasblogs have gone... well, it's quite a simple excuse really. Put simply, apart from two or three events my last two weeks in Strasbourg before Christmas were not especially exciting. I could have bored you with terrific tales of the hours spent at my desk, the gripping accounts of my early nights and the tantalising stories of my lunches. But I didn't. I'm nice.
The reason why I didn't do a lot is down to two things, one being a Geography exam to revise for and the other being an essay to write for Contemporary History. Doing these pieces of Uni work took up the majority of my time; I didn't play football, I hardly went out and in truth I barely left my desk!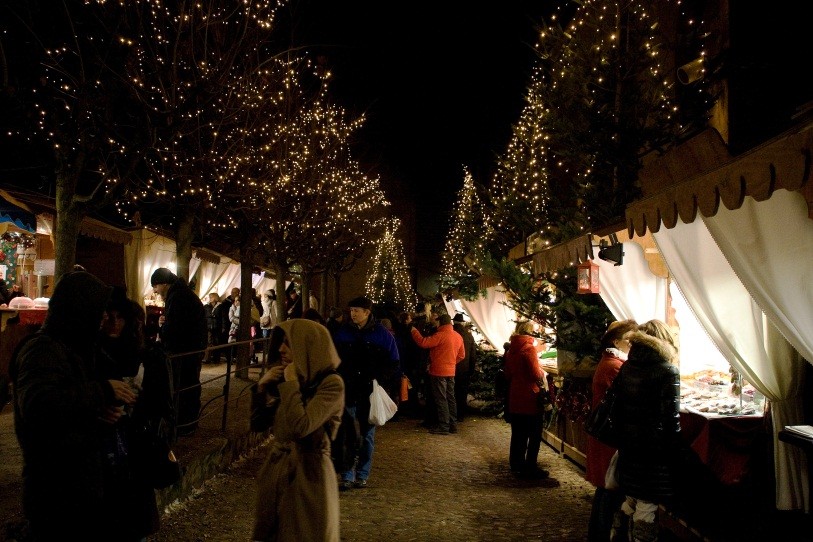 But, I think the dedication to work for just two weeks did pay off! The Geography exam didn't go too badly, one of those that could have gone worse yet also could have gone better. The essay, discussing the Saverne Affair according to a Scottish newspaper, was also something I finished in relatively high spirits. Despite my tutor's choice to link Scotland with a tiny village in Alsace, which as you can guess gave a very minimal amount to compare, I managed to write over 2000 words in French. I hope Monsieur Grandhomme appreciates the effort that took me!
One of the more exciting events of the two weeks was a trip to the Christmas markets surrounding Strasbourg. We visited three places but unfortunately I can only remember the name of the final place, Kaysersberg. Being from the fens, I liked the idea of being back in the countryside! Each little town, each beautifully built into the mountainous surroundings, brought a unique style to the Alsatian Christmas market. The medieval style housing, the scrummy delicacies on offer and the overall vibe of happiness in each town left my Christmas spirit levels on a real high. Or it could have been the very strong hot wine... probably.
The only other real event that took place over these two weeks was the visit of my friends from England. Arriving on Saturday, we hit the pub almost straight away and set the tone for the remaining days that they would be in Strasbourg. I ate too much, drank way to many beers with percentage levels that even an alcoholic would question and in an interesting turn of fate, probably spoke the most French I have in a while. This was mainly because my friends could not speak a word of French, summarised by the interesting attempt at saying white chocolate (which basically came out as chocolate said in an English accent and the word "black". I demoted this friend so that he could never speak the language again). Overall it was a great weekend and a lovely chance to see some old faces, as well as give those old faces an experience of the wonderful city of Strasbourg!
So I'm back in England now! Another early start for The Channel crossing was in order, but unlike back in September this crossing went without a single hitch. I've got two weeks back at Arnhem Way and I intend to make the most of every single minute!
All that's left for me to say now is have a lovely Christmas and a terrific New Year... à plus tard les amis!
---
Photo gallery

---
---
Content available in other languages
Want to have your own Erasmus blog?
If you are experiencing living abroad, you're an avid traveller or want to promote the city where you live... create your own blog and share your adventures!
I want to create my Erasmus blog! →