The lakes of , a gem of nature
The lakes of Slovenia, a gem of nature
It's known as the green heart of Europe, as more than half of its territory is pure nature. I'm talking about Slovenia. Lakes, rivers, waterfalls, caves, mountains. Today I'll be talking about the first time I visited this country and it definitely hasn't left me indifferent towards it. I saw so many photos of Lake Bled, with it's characteristic island in the middle and finally, in April 2018 I was finally able to see the astounding nature in person. From living in Spain, Slovenia wasn't a destination I particularly had in mind. But now, from living in Slovakia, if life presents you with the opportunity to visit a new country for the first time, it's impossible to say no.
On the day we went to Lake Bled, I woke up in Ljubljana. We had a huge breakfast and we went in the direction of the most visited attraction in the whole country. It only took us a little under an hour to get super close to it by car from the capital. If you don't have a car, you could also go by train or buy a ticket to go by bus. Being quite a famous place, there are a lot of ways to get there, timetables and different tours.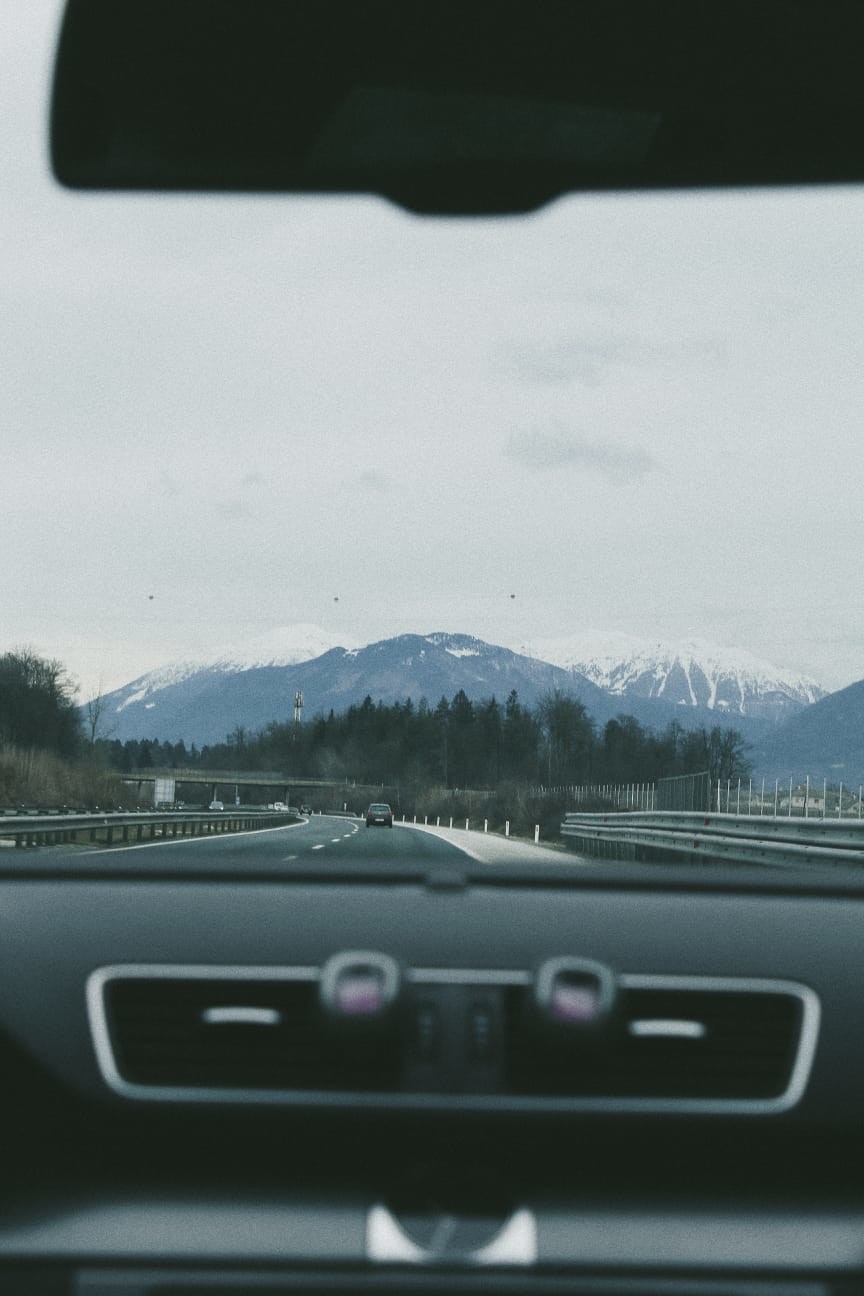 When we arrived, we had to pay to park our car. The majority of the car parks are private so don't drive yourself crazy (literally! ) trying to find a free parking space, because you won't find one. I'm guessing that the only way to find a free parking spot would be to park on the outskirts and that means that you'd have to walk a long old trek to get to the lake. We weren't interested in that option because we didn't give ourselves enough time to visit everything that we wanted to see, so we had to take advantage of every minute.
Lake Bled, its island and castle
It leaves an impression, that's for sure. For me, the best thing is just to walk around the lake, on the wooden boardwalk that borders it. All around the banks of the lake, there are loads of benches where you can sit and relax, enjoying these dreamlike views. It's very big so we didn't have enough time to walk around the whole thing, but we devoted the hours we were there to strolling over the mountain to get the following view of the lake from the highest point where you can admire it in all its glory. The walk up was pretty hard, the land was very steep and sometimes slippery. But, as I always say: it's worth it. It's from up there where you can see the island in the middle of Lake Bled perfectly, which is actually the only island in Slovenia. Incredible, hm? When you find out that fact you'll appreciate what's right in front of you so much more, and the fact that this island is in a lake and not the sea makes it even more special. Therefore, I would recommend that you do this trip with a lot of energy to be able to go to up to one of the viewpoints and see everything together: the lake, the trees, the snowy Alps in the background. A postcard-worthy landscape.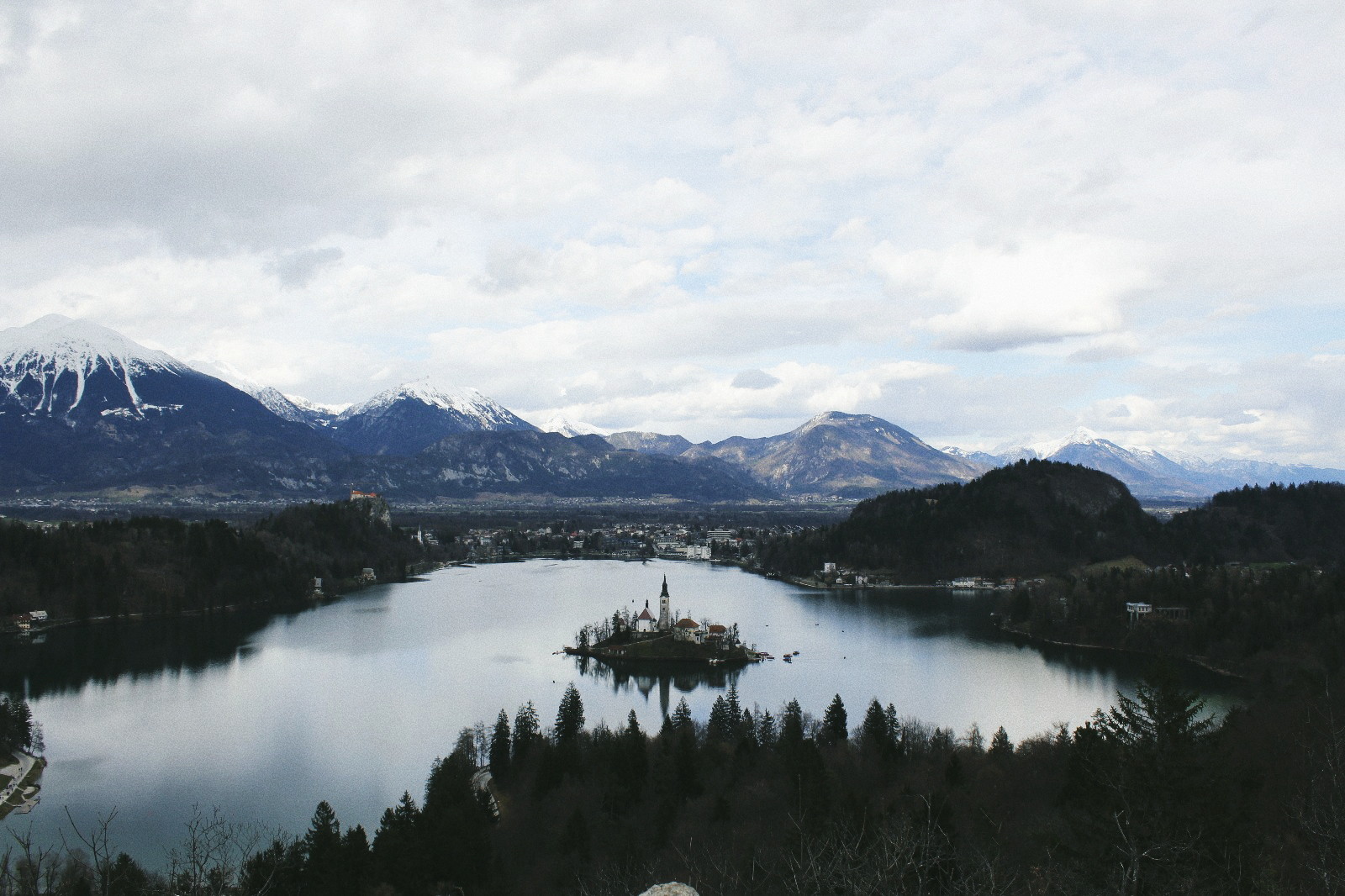 Besides walking around the vicinity of the lake, you can rent a small boat and row across its waters. This way, you can get onto the island and visit it. If the little island catches your eye, it's because there is a tiny white church right in the middle of it. It contrasts with the dark green and blue colours that surround it.
Another unmissable feature is the lake's castle. It calls your attention because it's built on the edge of a ridiculously high cliff, above some gigantic rocks. It looks like it'll fall at any moment. We had the intention of going inside the castle, but it was full of tourists and we thought that the ticket was quite expensive. So, we decided not to do it. The castle itself really reminds me of other castles that you can see in Slovenia or Austria. We saw a lot of them on our road trip and they were all quite similar: the same structure, size and colour. At the end of the day, what surprised me most about the castle is where it's situated, not the architecture itself.
Something that you can do to see the castle, lake and the island all at the same time, is to walk around the lake and go to the other side where you'll find the castle. There are great viewpoints and you can see these three elements at the same time from them, and that is truly stunning. The whole country looks like a locus amoenus. A place from a fairytale or any fantasy novel, where magic creatures are the protagonists. We were lucky enough to have spend an amazing day here. The sun was shining and the temperature was pleasant. Perfect for walking.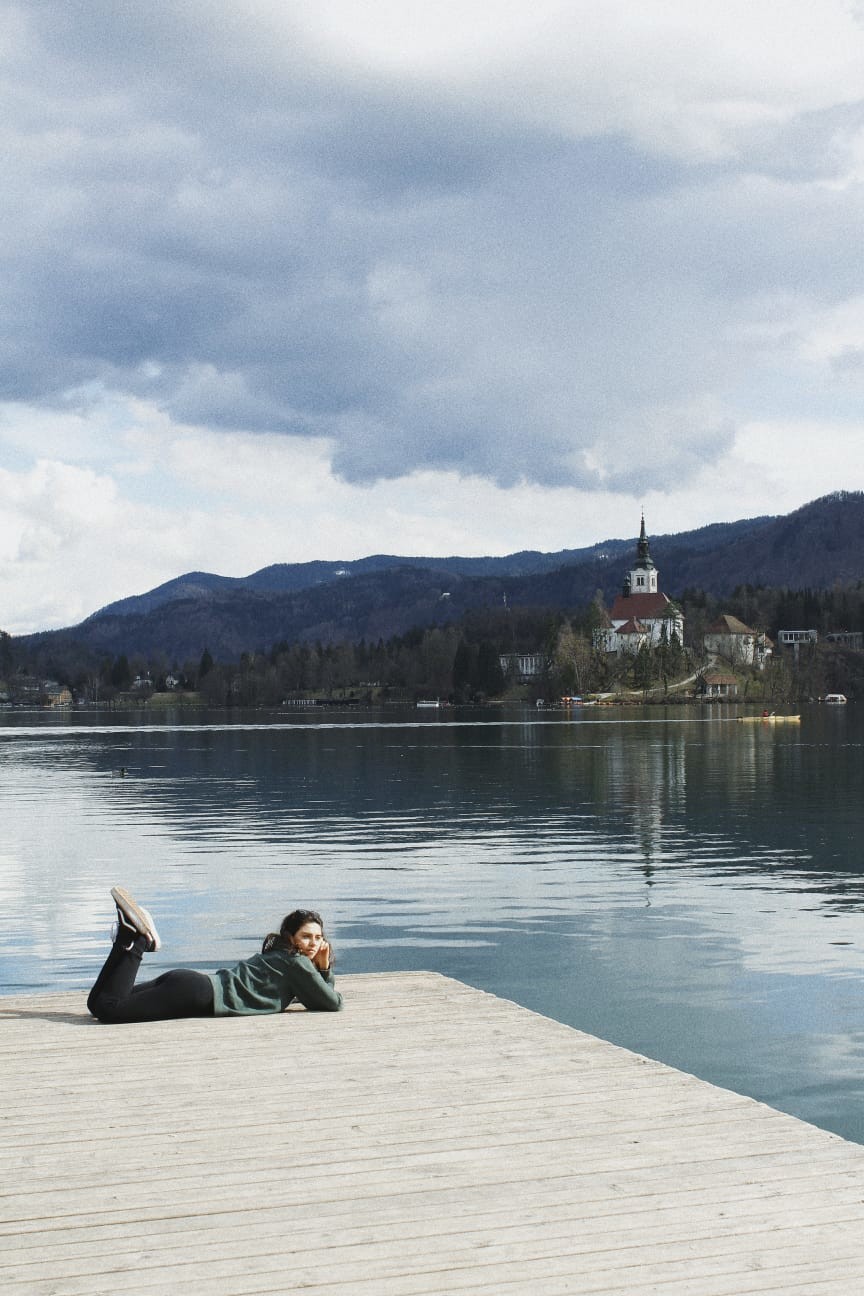 The touristic area is right at the opening of the lake. This is where you'll find the hotels, restaurants and the boats to rent. This area is where most people gather, so it's not my favourite spot. Right here, is the well known heart of Lake Bled. It's a sculpture in the shape of a red heart, and normally couples, families and friends take photos here. We went in April and it seemed like there were a lot of people were queueing, so I don't even want to imagine how crowded the lake must being during peak season. Even so, I think that coming to the lake during the summer would be a great experience because you could go swimming, which is always a plus.
Lake Bohinj
As well as the world famous Lake Bled, very close to it is another lake which is called Lake Bohinj (we learnt how to pronounce it correctly thanks to our friend Serbia, who speaks Croatian so also understands Slovenian). And, important fact, it's the biggest lake in the whole of Slovenia. It's only 30 minutes from there and the good thing is that there's free parking here! The car park is very close to the lake so we don't have to walk much to get there. This lake has the same sort of touristic impact as Lake Bled: rowing boats, restaurants on the banks of the lake, small apartments so people can stay there, etc.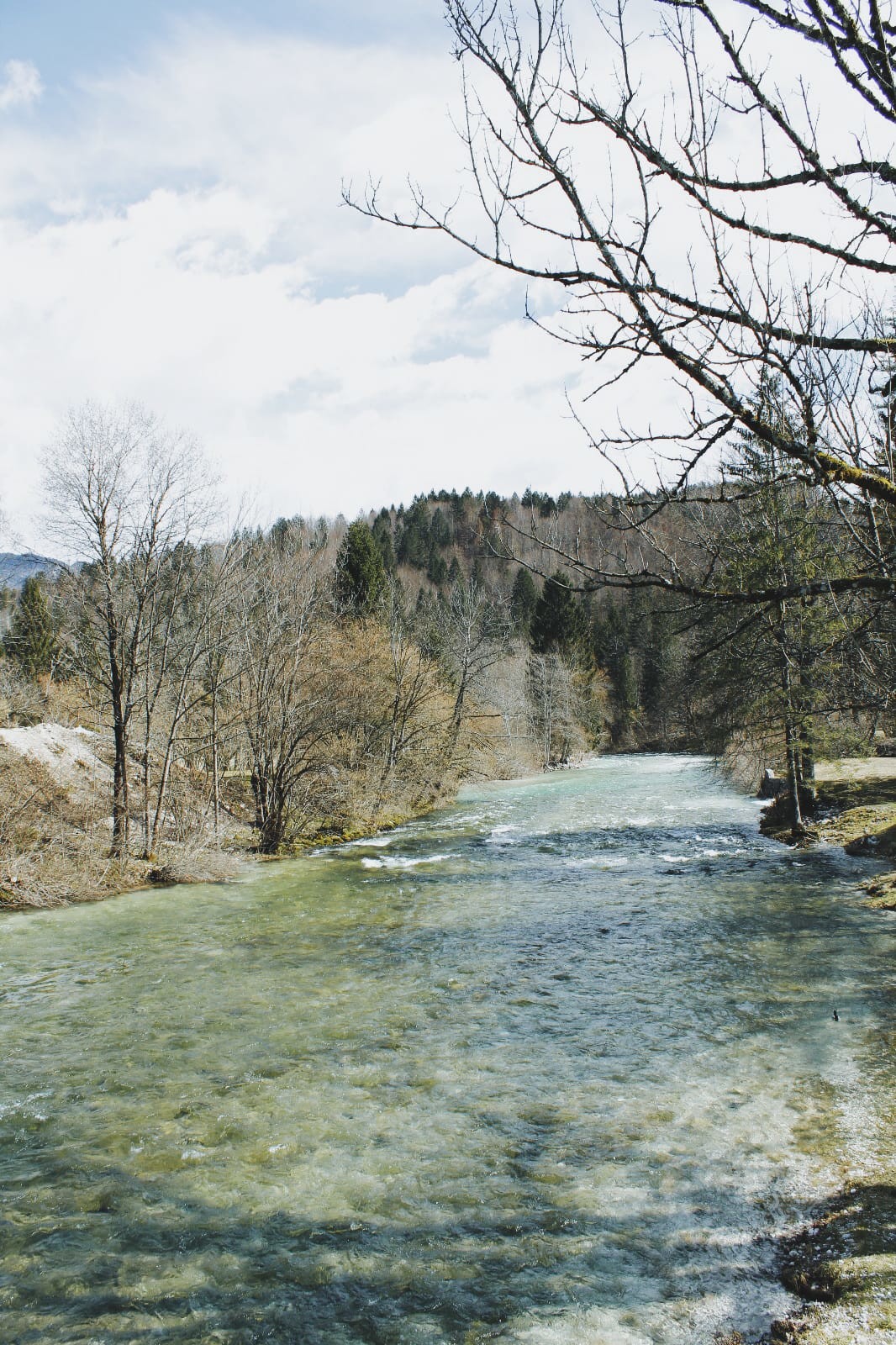 Right next to the lake, you'll find this river and the water is crystal clear and super clean. It might sound strange, but I liked this lake more than Lake Bled. It's more peaceful, less touristic, but on top of that the water is a lot clearer and the colour is a mixture of blue and green. The ducks were swimming near us and you can see the snow-covered Alps. It was an enchanting view. Near here as well there's a waterfall that only exists after continuous rainfall. We can say it's a "ghost" waterfall.
Slovenia is a country that is rich in fauna, and just at Lake Bohinj there are 10 different species of fish and among this 10, you can find "the lake trout" which is currently on the brink of extinction.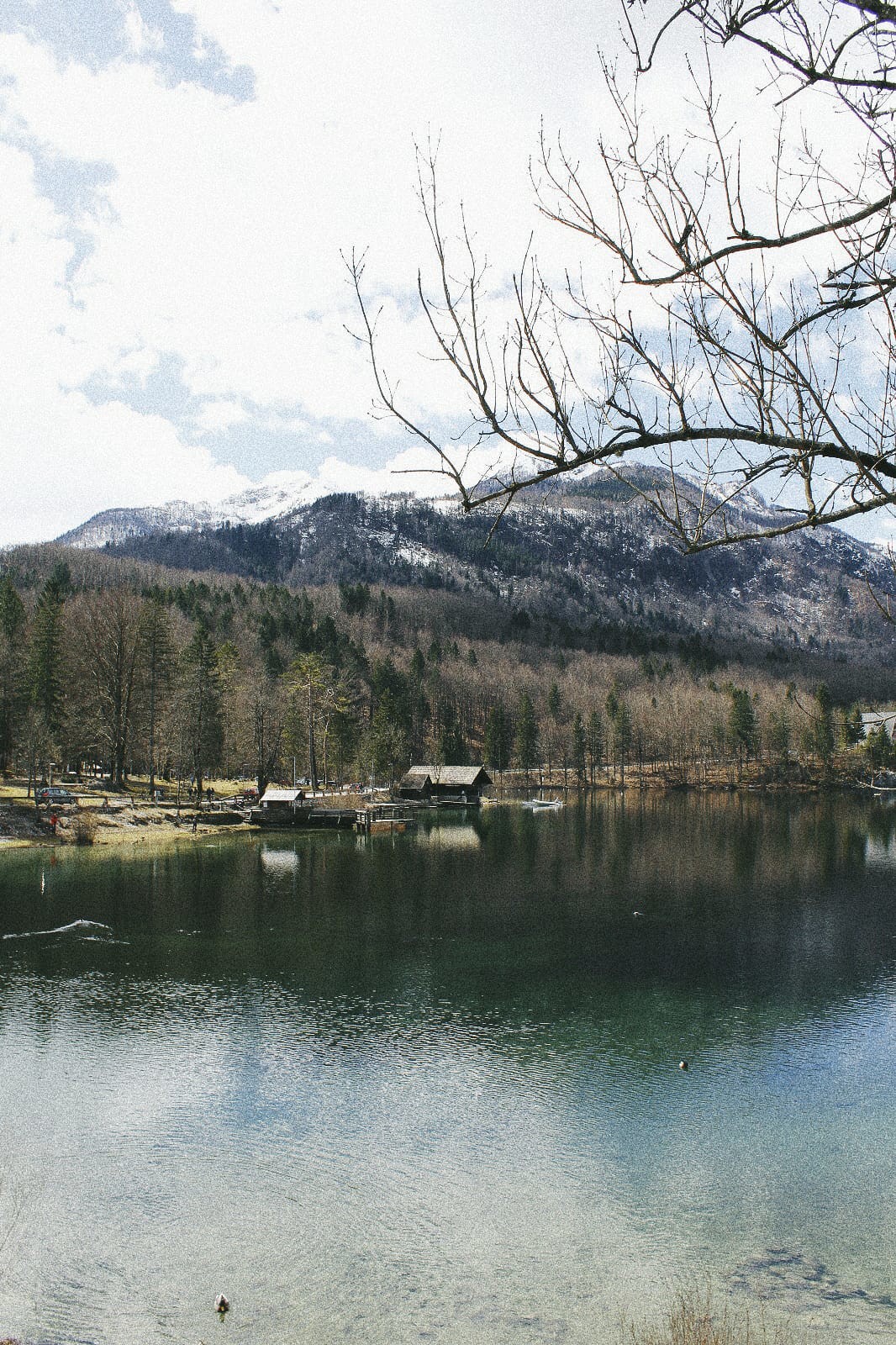 There was an old bridge there where we took some photos and could admire the beauty of Slovenian nature. It's a lot more tranquil here than at Lake Bled, with different hiking routes to take, and viewpoints that will tire you out walking to. I would have liked to go during the summer to swim in these transparent and clean waters, although maybe when I touch the water I might flinch as it's probably freezing. Who knows! I'll be there next summer to try it. Also, they've told me that you can practise water sports here like paddle boarding or renting a kayak. I'll leave you some photos that we took. They don't do it justice, but they can at least give you an idea.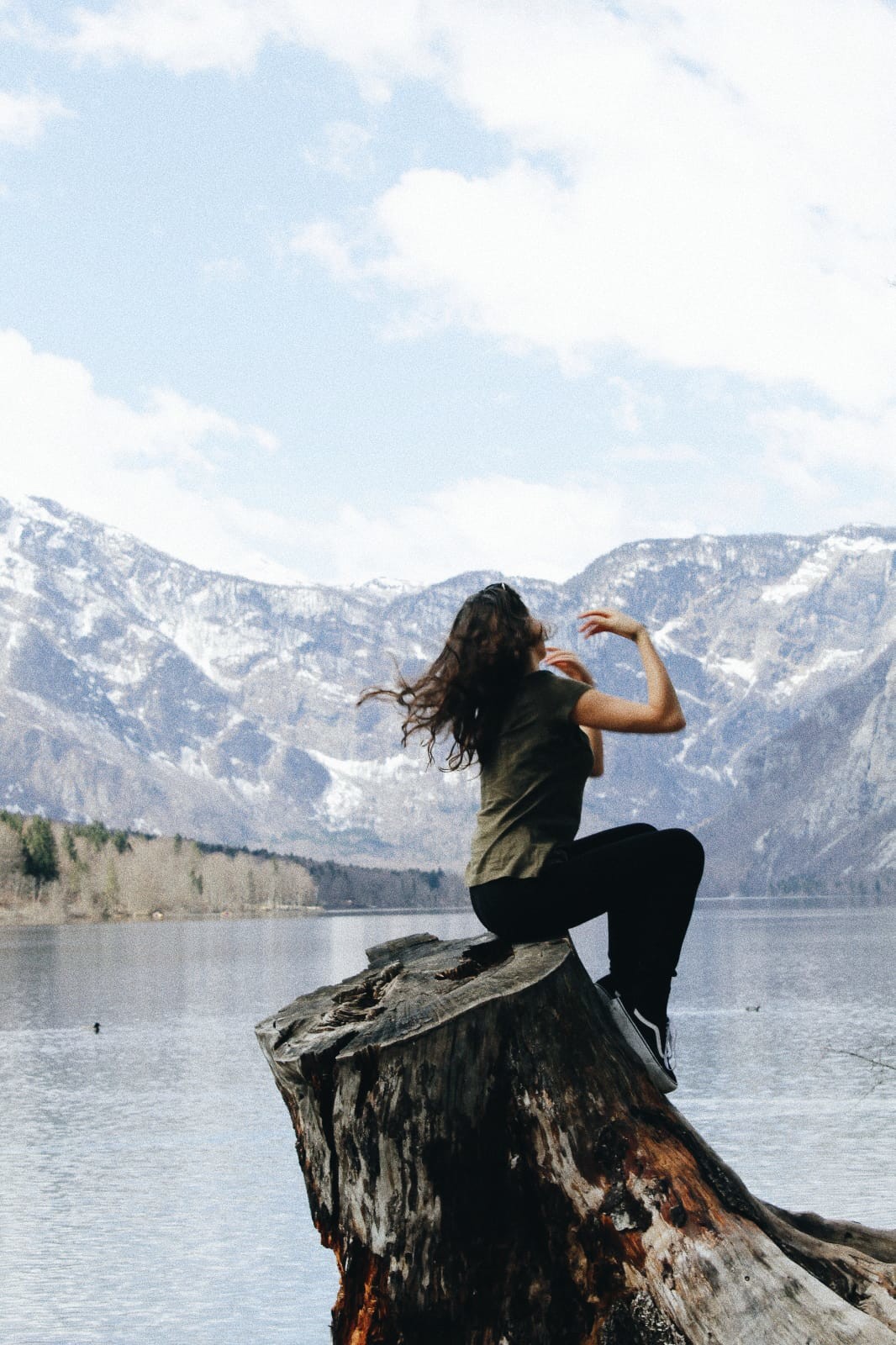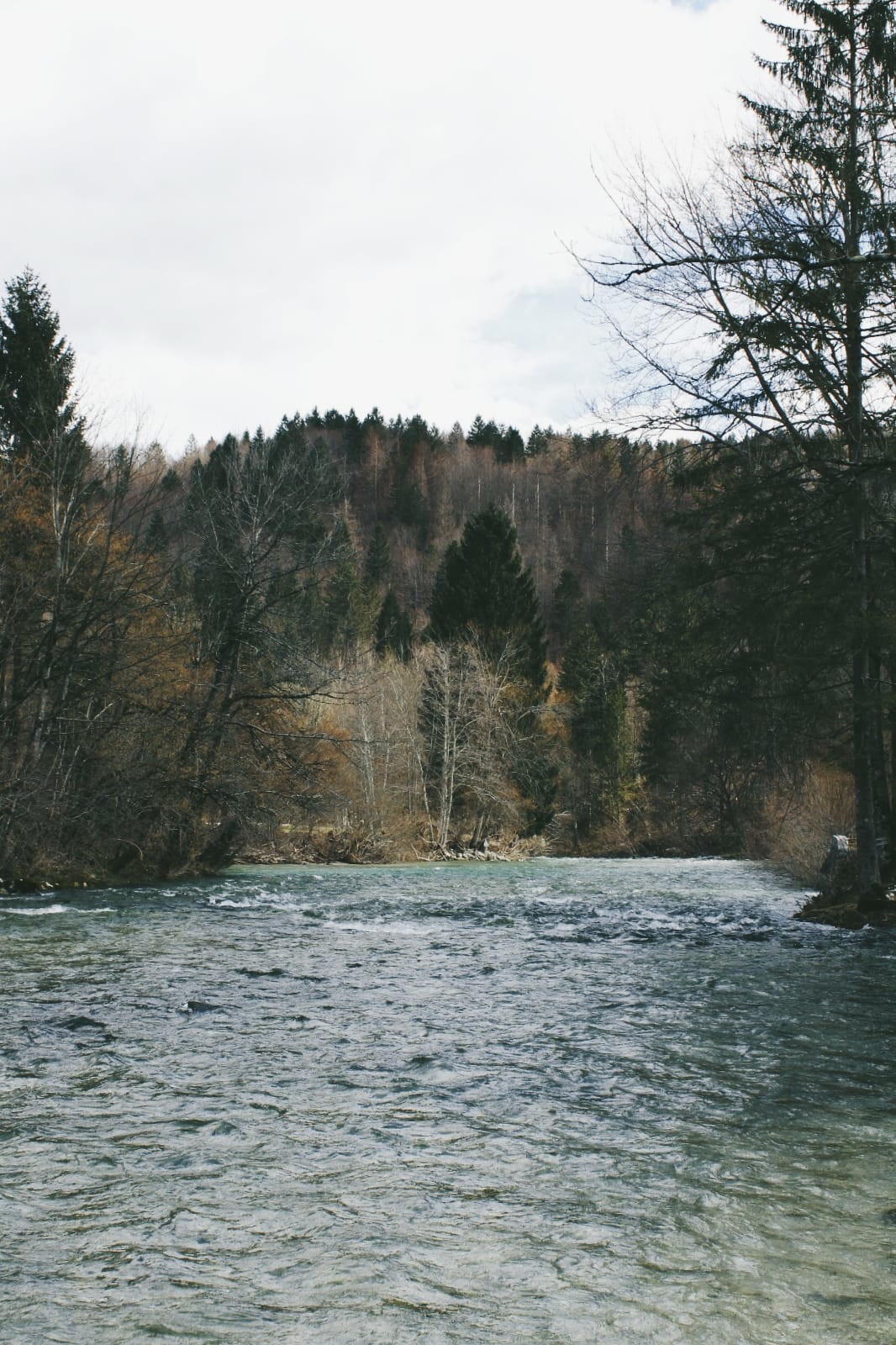 In short, it's really worth a trip and it was one of the best things that we've been able to do. I consider Lake Bohinj to be an obligatory stop.
Vintgar Gorge
And finally, the Vintgar gorges, which are near Lake Bled. I really liked it despite not being able to tell you much about it. It was the place that I was most excited to go to throughout the whole trip and in the end we couldn't go. It was closed for some works. We tried to sneak in and climb over the fence, and we walked a little through the gorges going upwards, but in the end the path was completely cut off, so we couldn't go any further. Now, during the autumn, it should be open. Without a doubt I have to come back because the photos look incredible: the river running, the mountain in the background with the intense blue water beneath.
And that is all from today's post. There's no doubt that Slovenia's nature will leave its mark on every visitor. Right now, I'm anxiously awaiting the day I get in the car, zoom down the road and return to this paradise. And that's it for today. I hope you've liked it and that it makes you want to go and explore the world. Thanks for reading, and see you in my next post!
---
Photo gallery
---
---
Content available in other languages
Want to have your own Erasmus blog?
If you are experiencing living abroad, you're an avid traveller or want to promote the city where you live... create your own blog and share your adventures!
I want to create my Erasmus blog! →