4 days in Slovenia part 1
Hi, everyone!
Today I am going to talk to you about a relatively unknown place which will most definitely surprise you. At least for me, it has been one of my best discoveries this year, in fact, I have already gone back there several times because there are always new things to see; I even love going back to see the sites which I have seen before.
The truth is that I kind of visited Slovenia by chance. Last year I did my Erasmus in Pula (Croatia), so Slovenia was barely only a couple of hours away by car, so we didn't hesitate in organising our first Erasmus trip together to this incredible country. But it is true that maybe in other circumstances, if I wasn't as close by, I wouldn't have ended up having the intention to travel there.
As it is quite a small country and you can get around it really easily, we only dedicated 4 days to go around it, but that was enough time to see the most important things. However, Slovenia is a country with an infinity of surprises; once you start investigating you realise that there are lots of things to see and, as I said before, I am sure that you will also end up wanting to visit it, or if you have already been there, you will want to return.
As this post is quite long, I have decided to split it into two parts. In this first part I will give you some advice about travelling through Slovenia and I will also talk to you about the first stop of our trip, the capital of Slovenia, Ljubljana.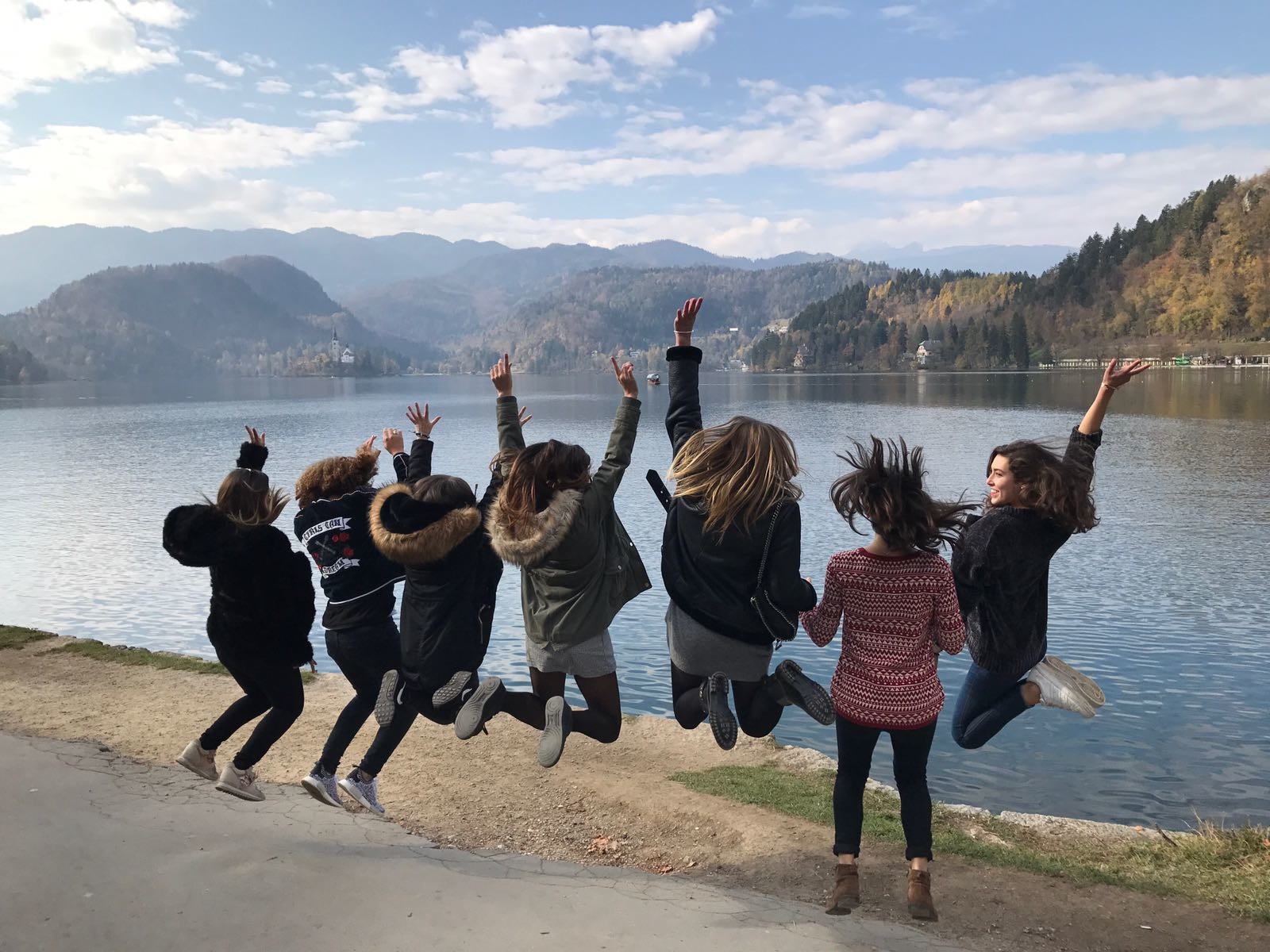 First of all, some pieces of advice that everyone should bear in mind if they want to travel to Slovenia.
- I definitely recommend renting a car to get around Slovenia since you will waste a lot of time getting around by bus from one place to another. In fact, the buses to certain places such as Vintgar Gorge (which I will talk to you about in the next post) only operate in high season. Therefore, as I said, renting a car is essential to make the most of your time and travel with the most freedom. Also, in our case, we rented it in Croatia, since as I said we went from Pula, and it wasn't at all expensive. The prices in Slovenia are quite similar to those in Croatia, so it works out affordable. Petrol isn't expensive either, it is cheaper than it is in Spain.
- Important! To drive through Slovenia on motorways and roads you have to buy a toll pass. Normally you can find one easily right after passing the border in any shop or petrol station. The price is around 10 euros for 10 days, if I remember rightly. But I think I remember that they also sold tolls for just a day, a month, etc. I recommend buying it because it is really difficult to avoid motorways and the mantra "maybe I won't get caught" isn't an option. In our case, once we had gone through Italy, we simply had to cross the border of Slovenia and we thought that as the journey was really short they wouldn't fine us, but they caught us and we had to pay a 50 euro fine. So it is better not to risk it!
- To enter Slovenia, for people coming from any European country, for people coming from any European country, you don't need to bring your passport, just showing your DNI is enough. I have been several times as I have told you, by bus and by car, and I have never had to wait for an excessive amount of time at the border. The worst thing is when you travel by bus since, in general, all of the passengers have to get off of the bus so that they can check each person's documentation one by one.
As I said, we went to Slovenia kind of by chance and not with too many expectations since none of us knew the country too well, but the truth is that from the photos that I had seen, it looked incredible. Maybe it was in part because of the fact that I had not gone with super high expectations, that I fell in love with it instantly.
Slovenia is an incredible country, full of nature in its purest state and small cities with lots of charm. After my visit, I would even consider it an ideal place to live in the future. If you are one of these people who like nature, you will love it as much as I do.
On this four day getaway, we undertook this tour:
First stop: Ljubljana
The first day we decided to go to the capital, Ljubljana. In fact, for three nights we stayed in the same hotel because we thought that it was the most convenient, because it didn't take too long to get to the other places from there that we were hoping to visit, and sometimes and it a bit inconvenient to change accommodation day in day out.
Ljubljana is a pretty and welcoming city, with the soul of a town. In 2016 it was declared the Green capital of Europe.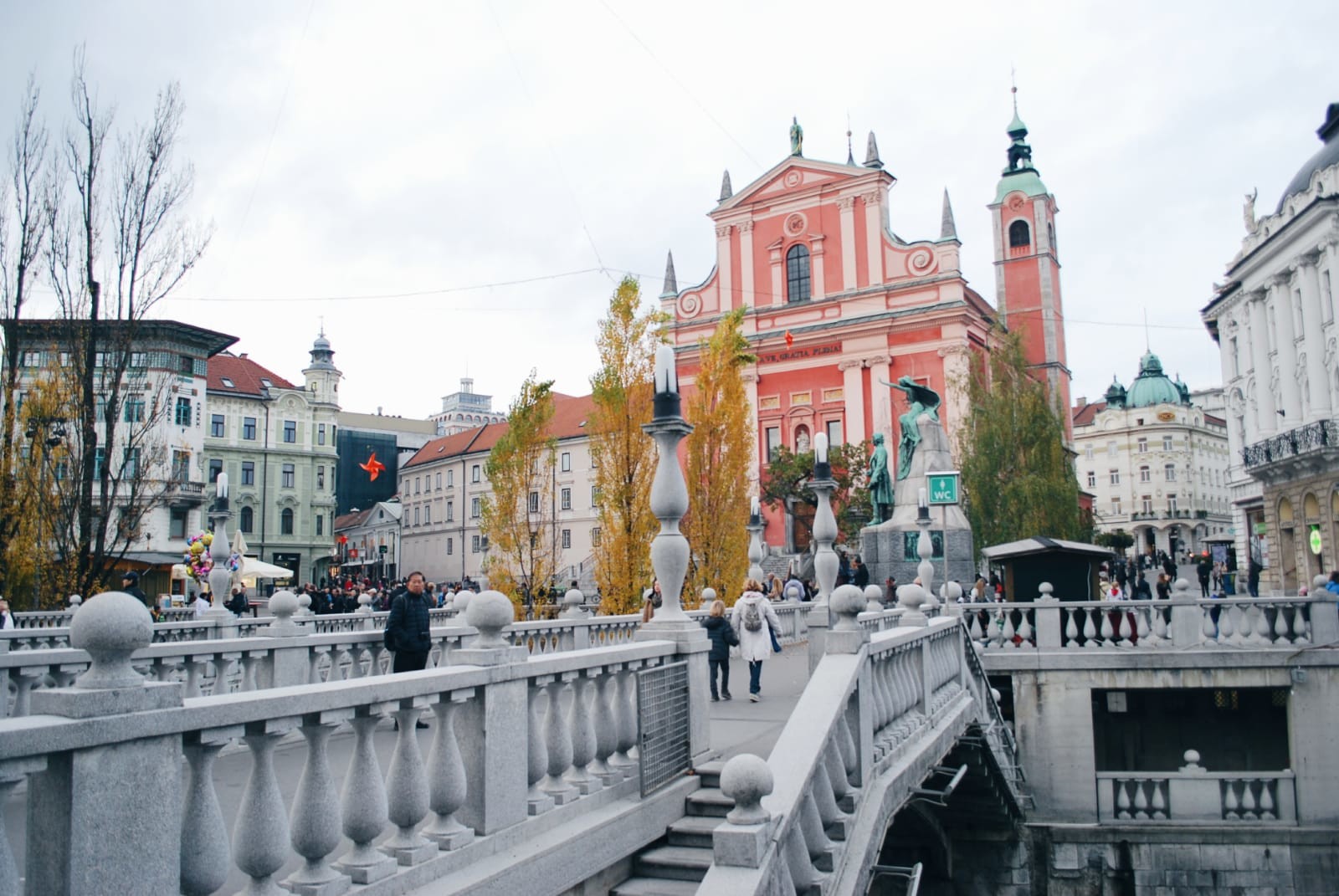 This city is the perfect stop to escape from the crowded destinations since, even though it is quite frequented, and if you go in high season you will especially come across quite a lot of tourists; the city does not have a stressful pace of life and continues to give off tranquillity. The pace of life is a lot more relaxed, there is no rush.
This is probably a lot to do with the fact that cars can't travel around the city centre, only people on foot or on bikes, something which I have always liked about cities. Ljubljana is worth visiting for its vibe and because even though it is small, as I said before, you will love it.
In our case we were only in the city for a day, so we only saw the basics. However, I am sure that one day more wouldn't be bad to be able to enjoy the city more in depth, since we were left with more things that we wanted to see.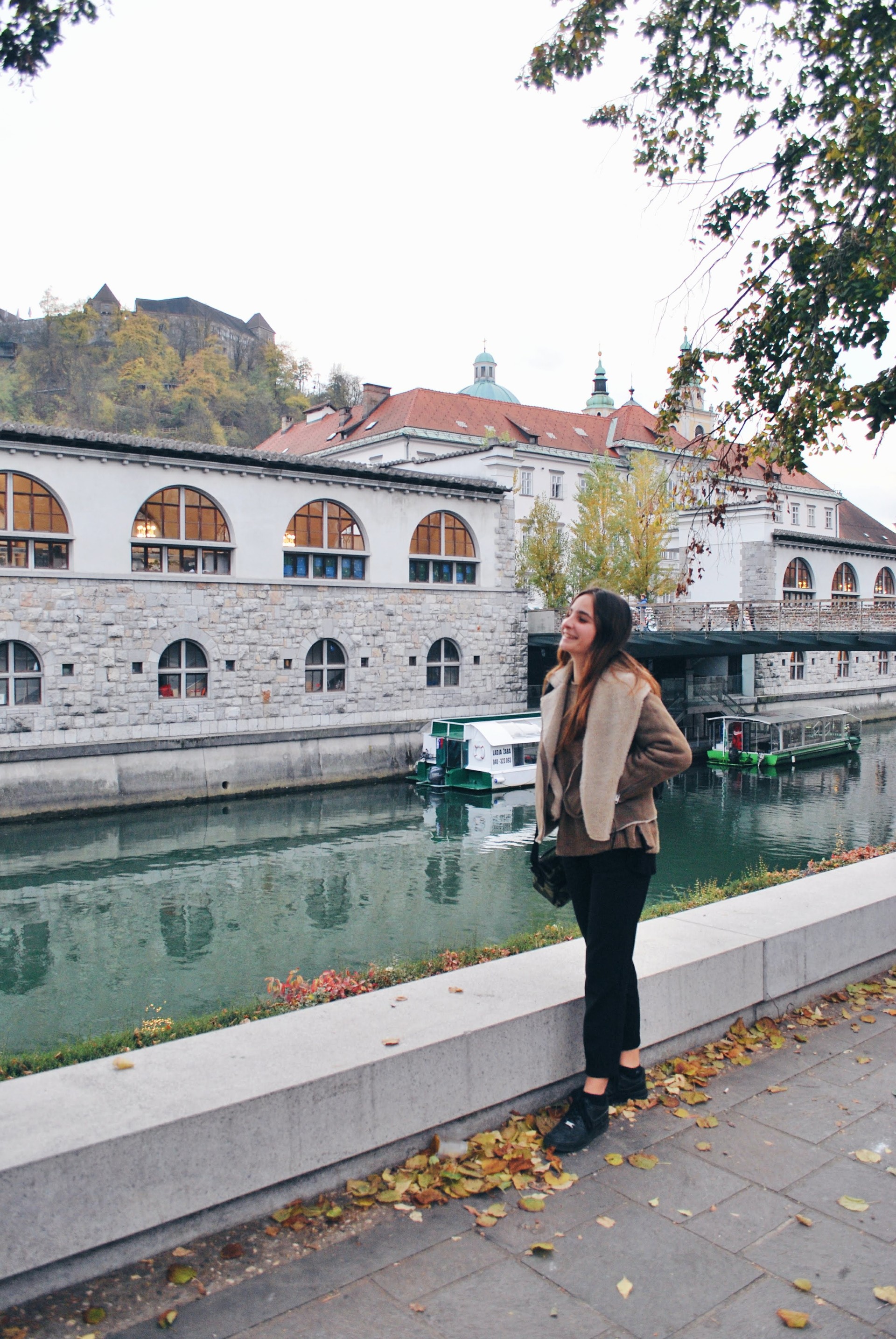 The first thing that we saw when walking through the city was the famous dragon bridge (Zmajski Most) which crosses the Ljubljanica river.
There is a legend related to the dragons in Ljubljana since, if you pay attention, you can see the shape of a dragon on one of the most famous squares in the city; as well as on this bridge which I am talking to you about now. The legend says that in the past the capital was terrorised by a dragon and the population lived in fear of leaving its walls. But one day, Jason, one of the most well-known people in Greek mythology, with the intention of getting the treasure that the dragon guarded, confronted it and defeated it. But it was thanks to this dragon that the treasure had been kept safe for all that time, so they also say that it is a form of honouring this dragon.
We headed towards the left and we walked by the river, where you will find lots of bars and restaurants. We also came across several bridges on the journey, one of which was full of locks.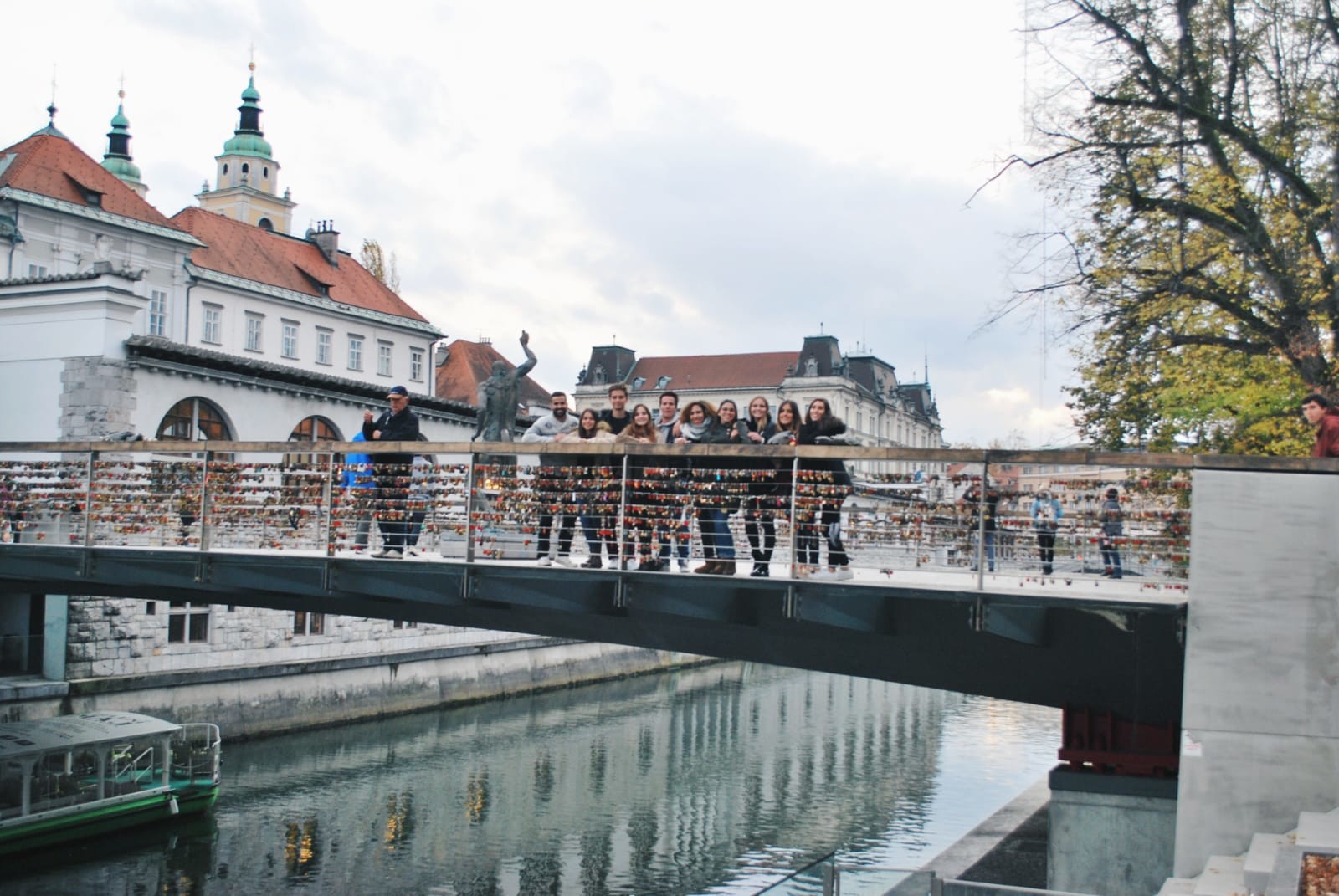 Without having to walk too far, we came across the front of the most famous and most frequented square in the city, Preseren Square.
What catches your attention the most in this square is the pink coloured church, the Franciscan Church of the Annunciation. Another stand out detail is also its statue, where Preseren is represented, who is far from being a king or something similar like we had imagined, he is actually the first poet who wrote in Slovenian. Here is where you can get one of the prettiest photos of the city, and one of the most typical ones.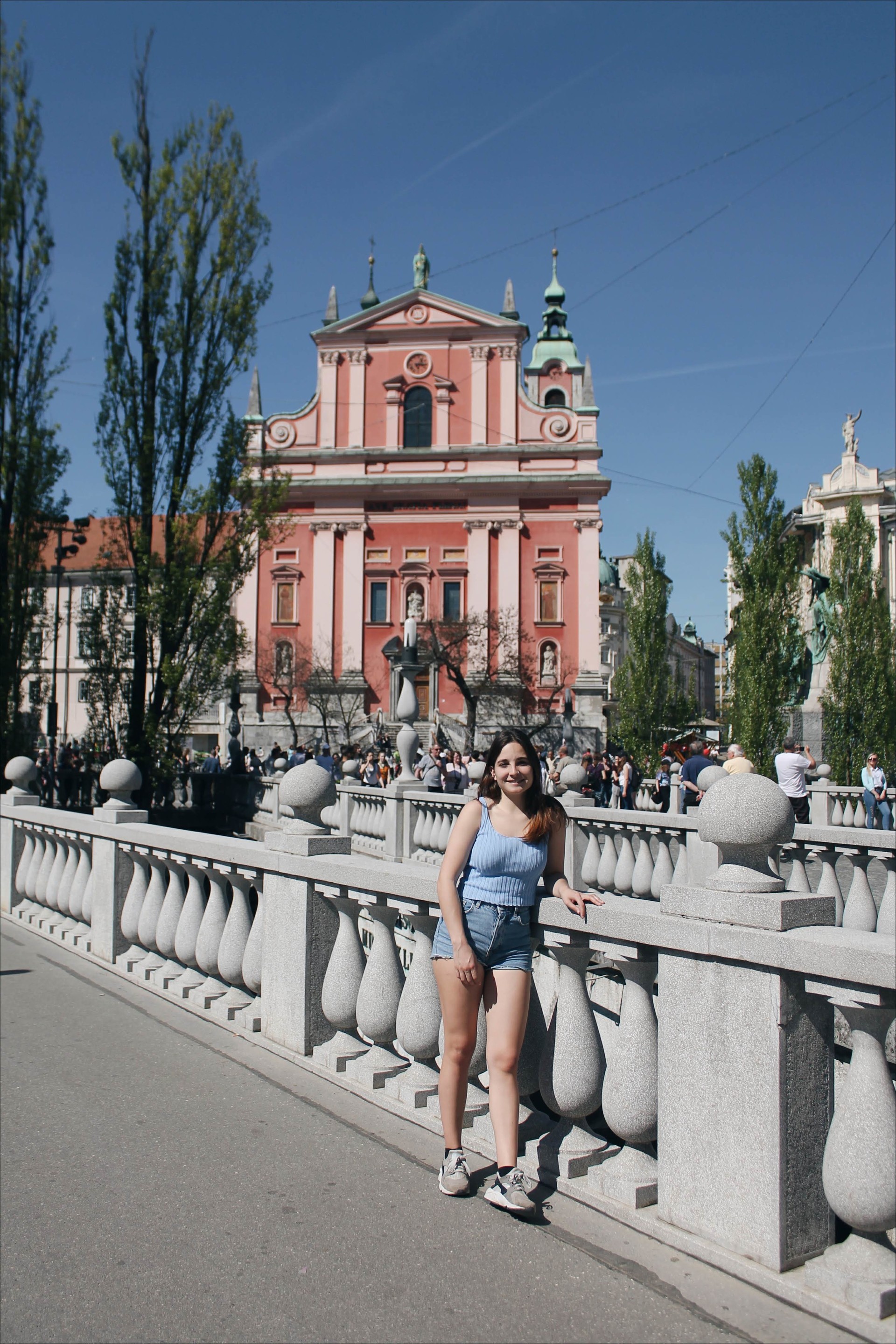 Another one of the most important squares is the Mestni Trg one, which after the 12th century was one of the main points of the city. It especially stands out because here there is the Town Hall, the famous Robba fountain in the centre and the beautiful Renaissance and Baroque buildings.
But without a doubt, a must visit place is the castle of the city. You can get to it by foot or even by the cable car which connects the historic quarter with the castle hill. The exit station of the cable car is located in Krekov square. From the Castle Tower you can admire a perfect panoramic view of the city. Also, you don't have to pay to enter it.
Other must-visit places in the city are the Saint Nicholas Cathedral, the town hall of the Tivoli park.
One of the things that we did not have time to visit in the city was Metelkova, a kind of independent neighbourhood in the city centre which I had heard really good things about.
Where to sleep
We personally rented an apartment through Booking for three nights. It had two floors. On the first floor, there was a kitchen, a shared bathroom and a living room with sofas and a big table. On the second and third floor, there were rooms. The good this is that we were travelling as a group of 14 people and we were lucky enough to basically have the apartment to ourselves.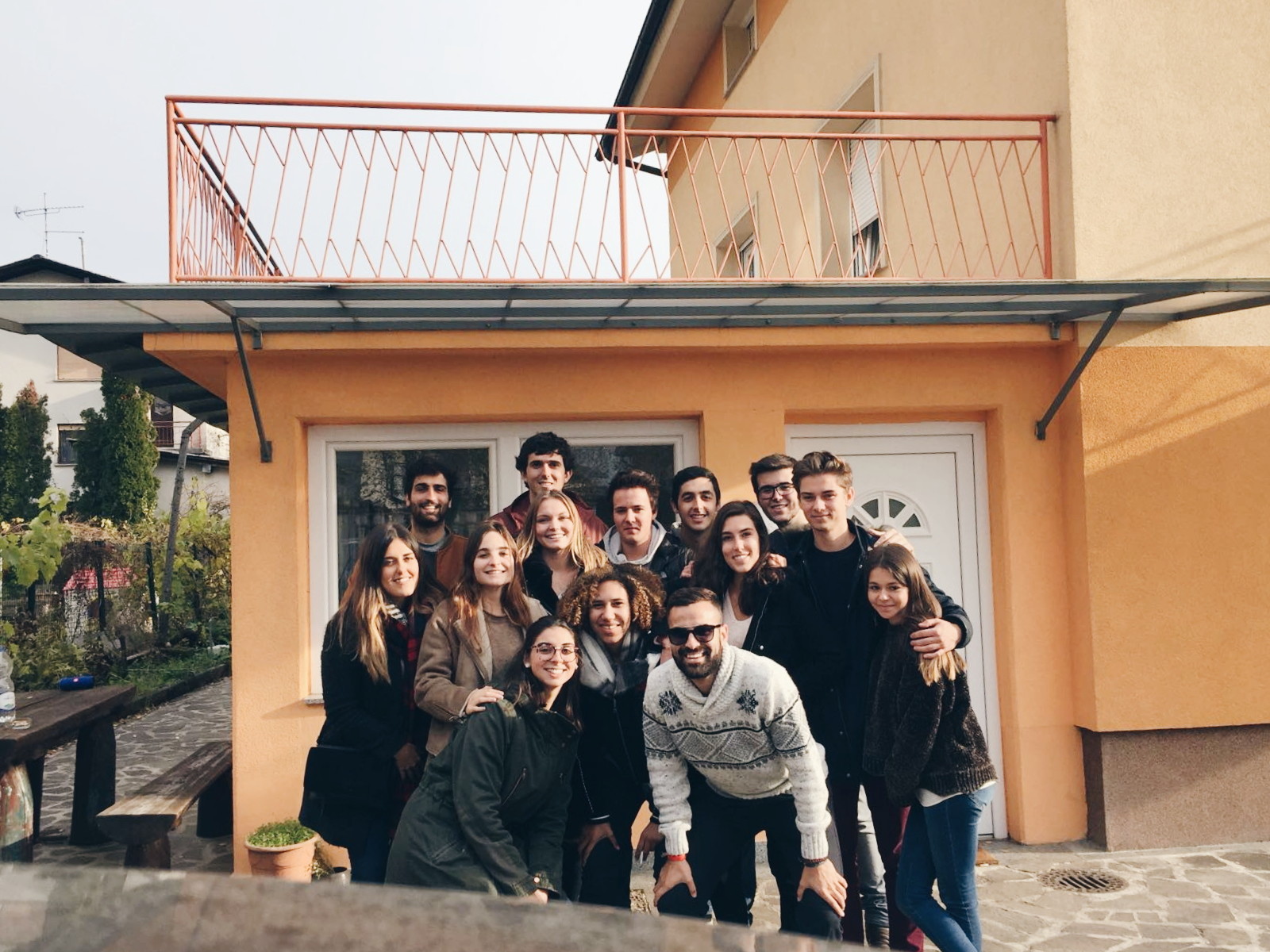 As for the price it was super cheap, this is the plus of travelling with so many people, it ended up costing us around 30 euros per head for three nights, roughly. It doesn't work out as cheap if you travel in a couple, alone, etc, but anyway, all the prices for accommodation in general in Slovenia are really reasonable.
The only negative was that it wasn't completely central, but as we were only in the city for a day and we would be travelling by car to the rest of the destinations, it wasn't too inconvenient.
There are city buses which take you to the centre, but we went there by car and parked really close to the Dragon Bridge. It was a blue zone and we had to pay but it wasn't too expensive, even less so splitting it between the 5 people who were in each car.
Anyway, it is not at all difficult to find accommodation in the centre and for a good price. What happened to us was that we had fewer options because there were so many of us and it isn't as easy to find accommodation with space for 14 people.
And that's it for today. Soon I will tell you about the second part of this trip to Slovenia. Thank you for reading!
---
Photo gallery
---
---
Content available in other languages
Want to have your own Erasmus blog?
If you are experiencing living abroad, you're an avid traveller or want to promote the city where you live... create your own blog and share your adventures!
I want to create my Erasmus blog! →