Seoul - South Korea
What to say about Seoul? Nothing other than the fact that it's probably the best place that I have visited!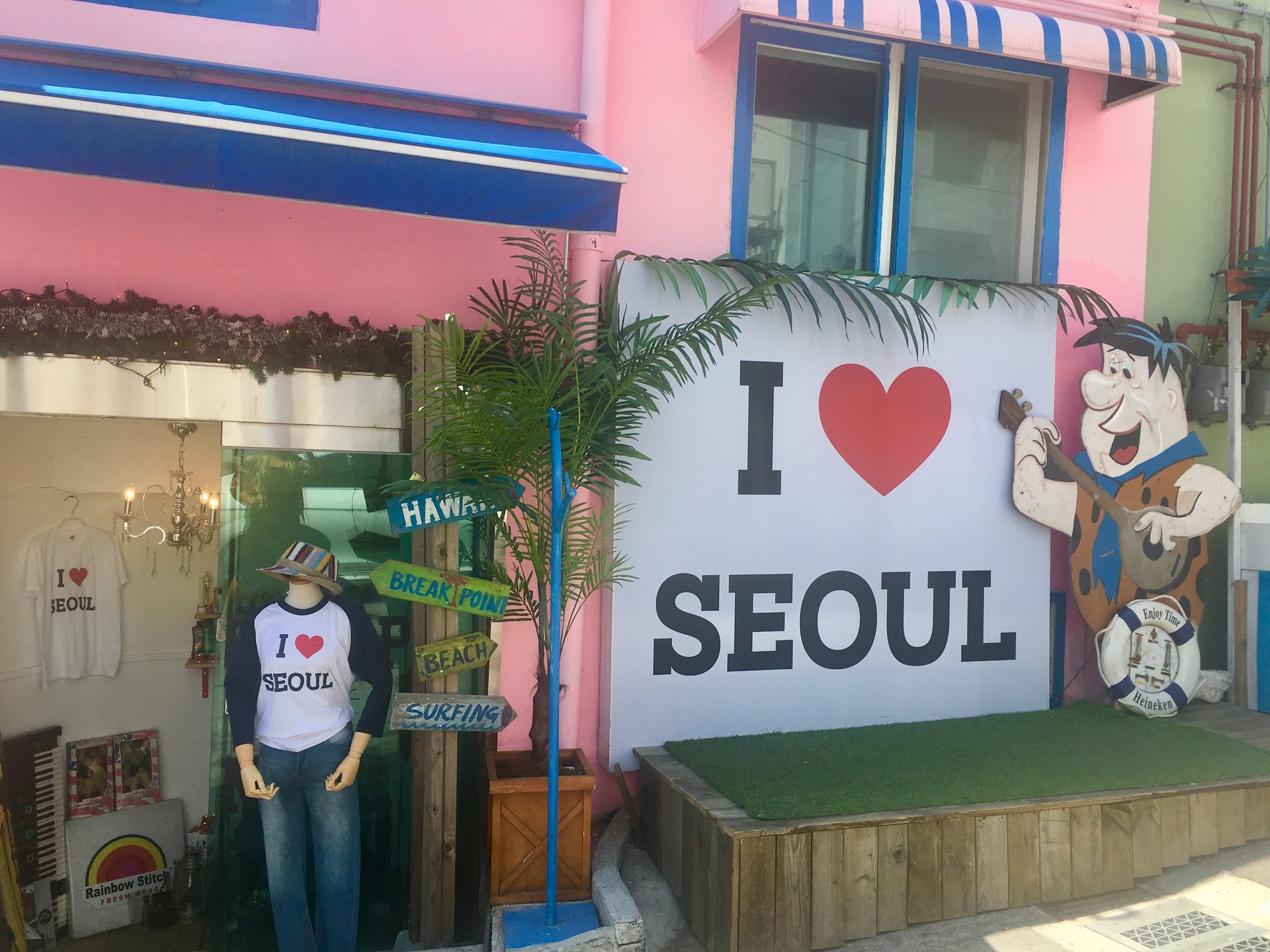 I'll elaborate a bit. Despite our late arrival, our hostel was super easy to find and much more organised than the disaster in HK.
Cafes and Murals
Day 1 consisted of café hunting. We had read that Seoul was full of cute and unique themed cafes. The first one paraded two Shiba Inu dogs which wandered about while we sipped our coffee and scoffed down our brownies.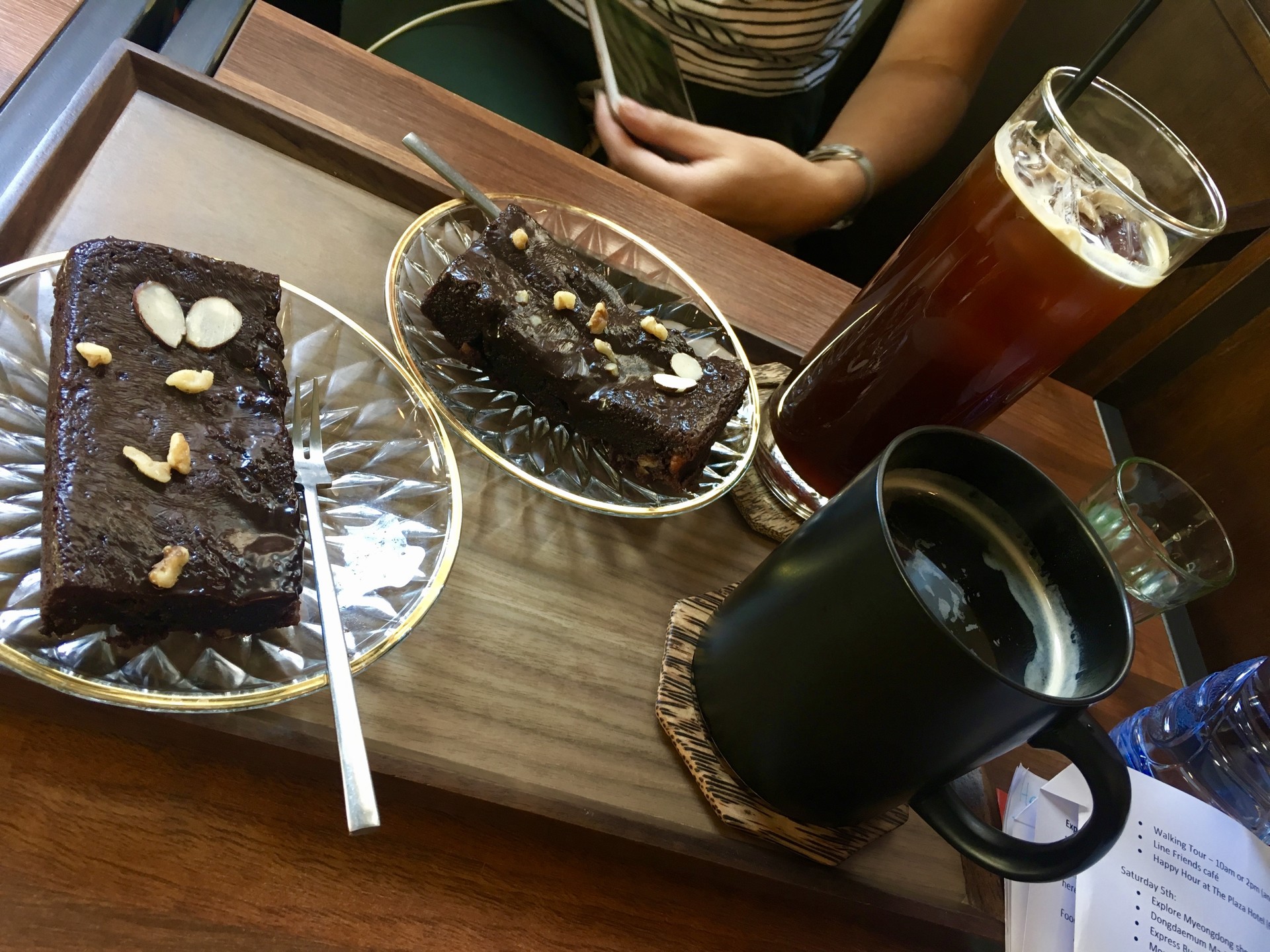 We sat for a while deciding what to do. All of the Walking Tours in Seoul tended to be on the weekend and had to be booked in advance. Luckily we managed to secure a place on the Palace Tour for the next day. We thus decided to explore the famous Ihwa Mural Village.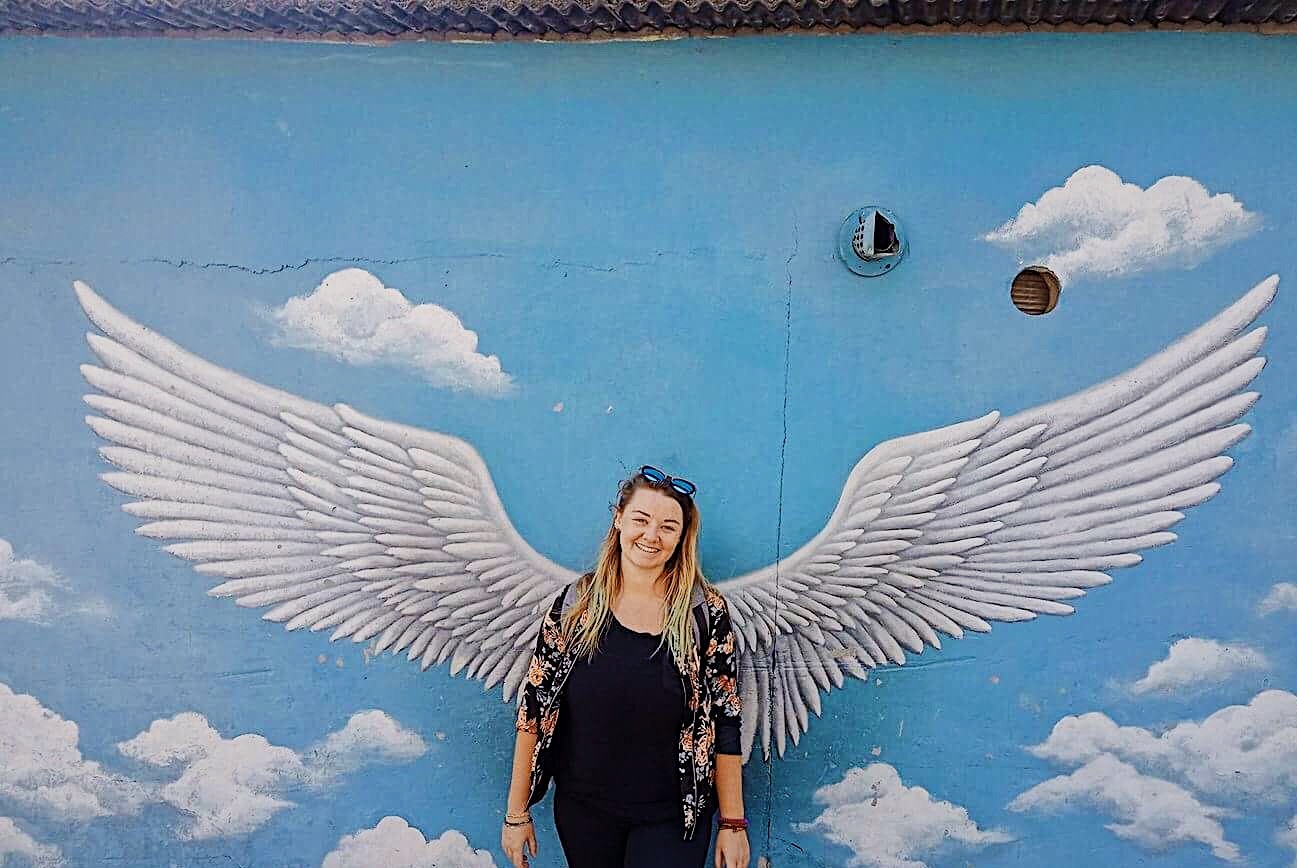 Armed with our cute Line Friends Metro cards we headed towards Ihwa Dong and walked around until we found the paintings. It was adorable. There were pictures painted all around a hill top village which was full of sweet cafes and tiny clothes and jewellery stores. We stumbled across a shop that sold amazing sunglasses and jewellery. The sales assistant, a cool guy with an impeccable fashion sense, managed to persuade the both of us into buying a bracelet and a pair of sunglasses each. We wanted it all. Korea has the best fashion!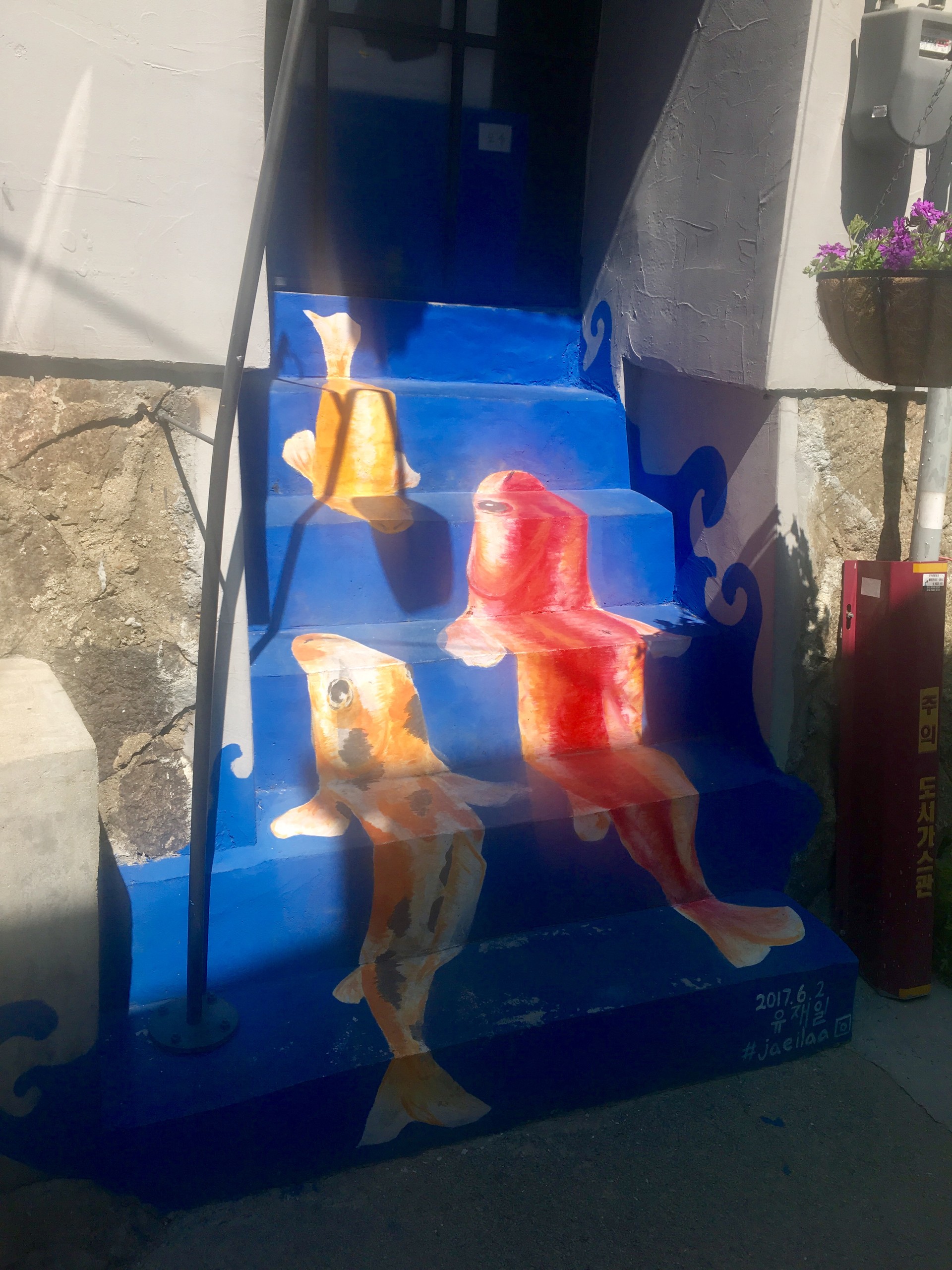 Happy with our purchases, we wandered around the village snapping all of the colourful murals.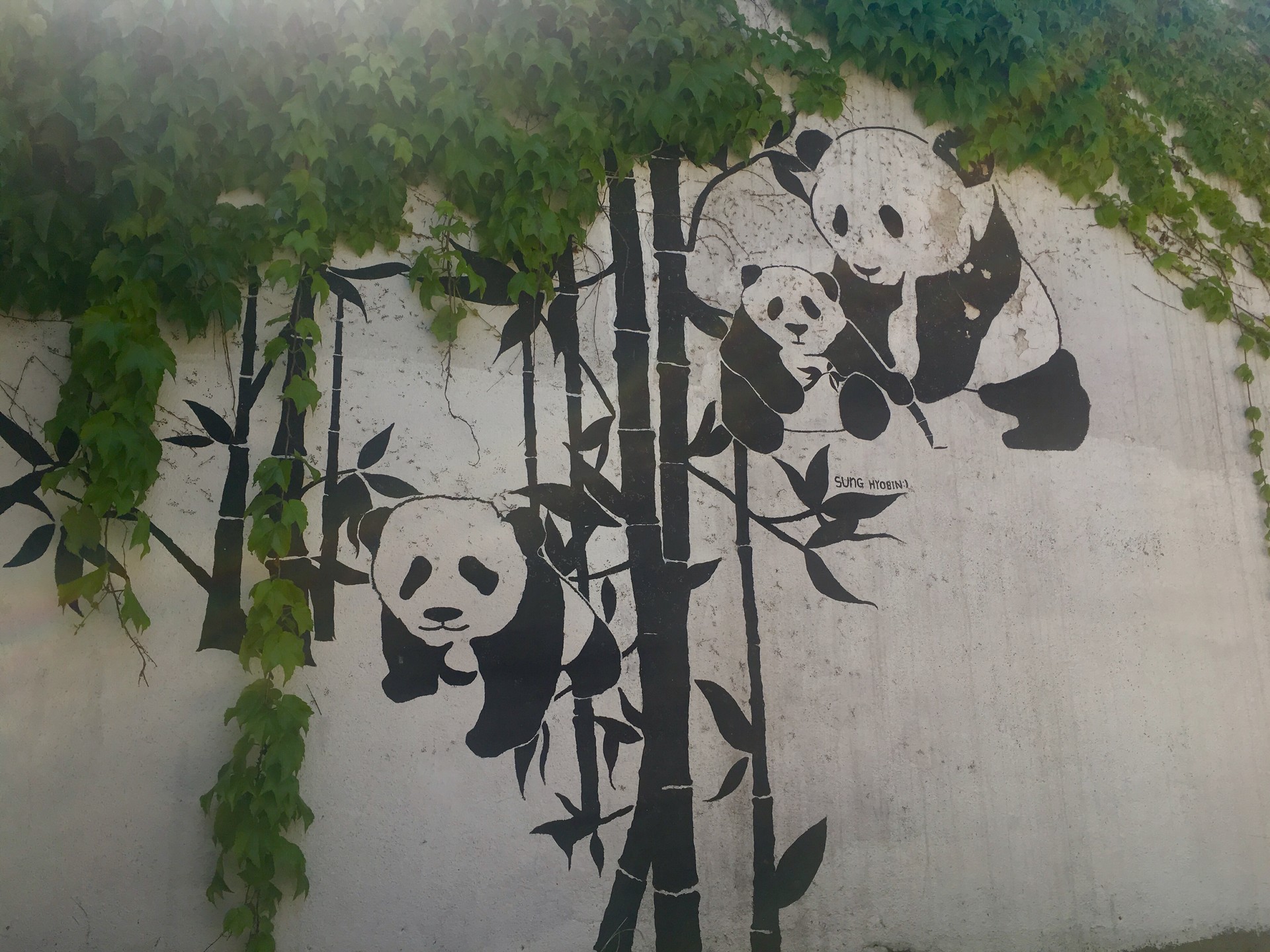 From there, we headed to Dongdaemum to look at the Dongdaemum Design Plaza (DDP). On the way, we stumbled across the Line Friends Store – a strange phenomenon in Asia that I will never understand. Line Friends are cutesy animal figures with massive heads that make a hell of a lot of money on merchandise. Welcome to Korea!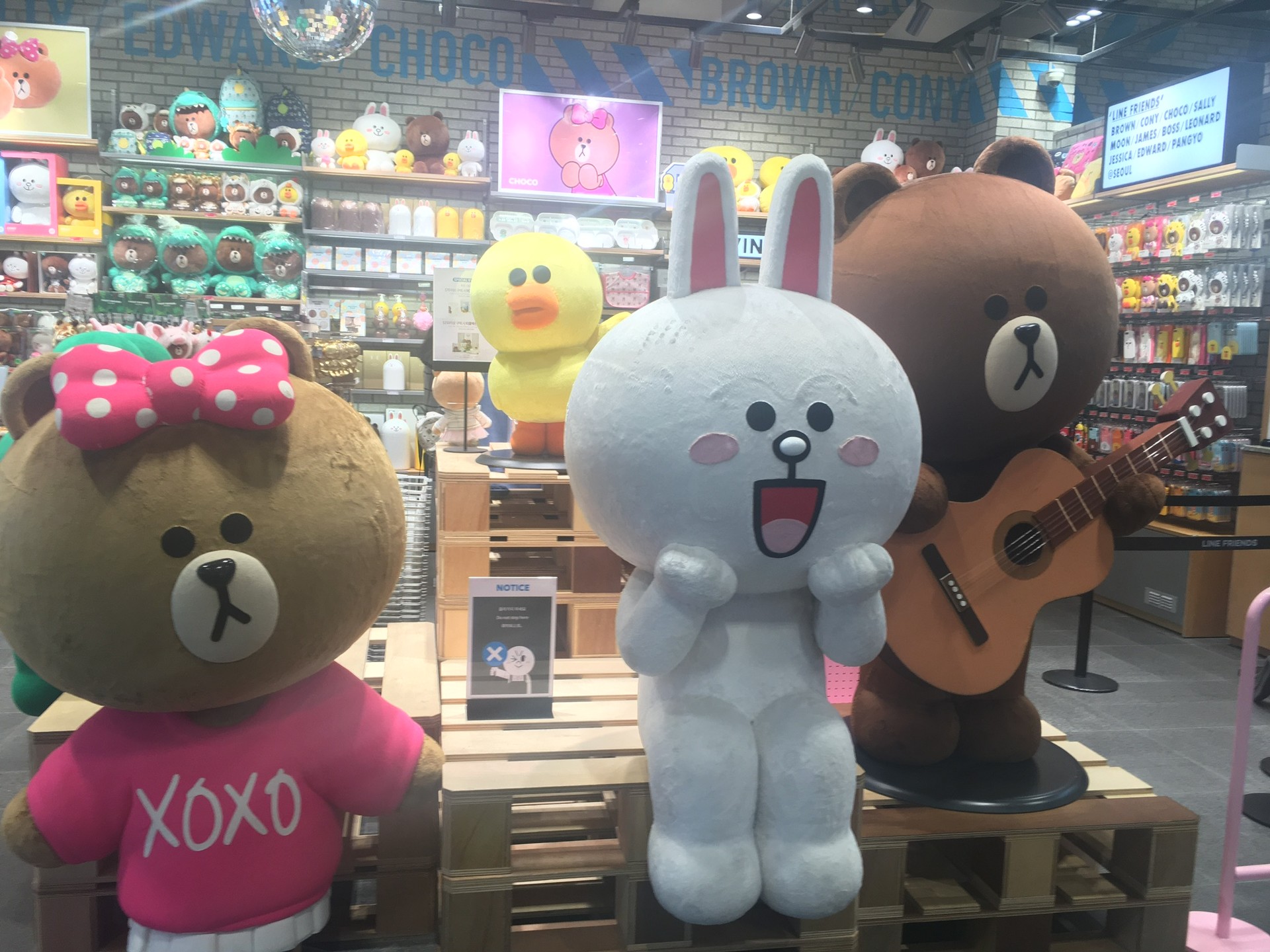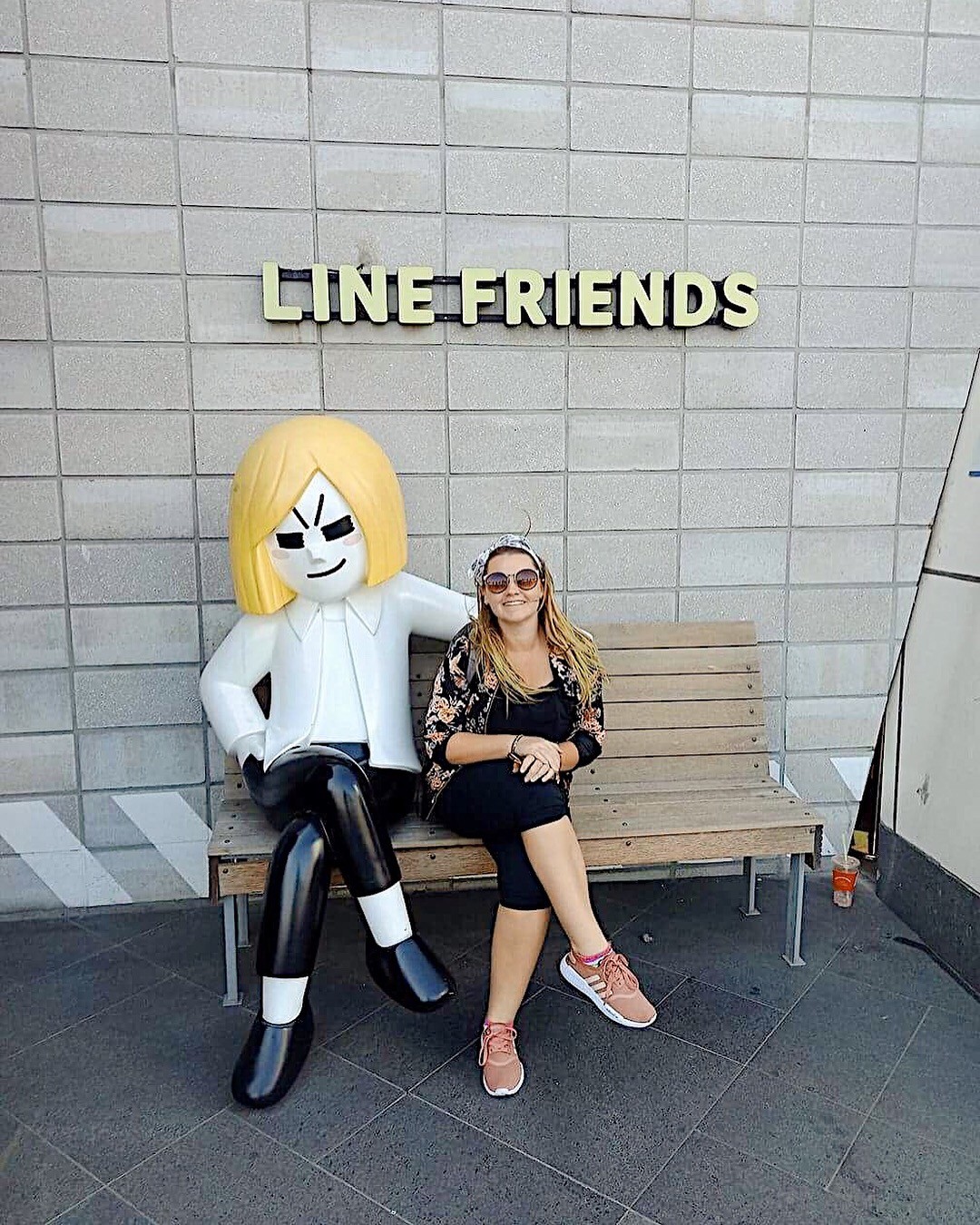 After wandering around the cool Dongdaemum Design Plaza, we turned to Google to look for a well recommended Korean BBQ in the area.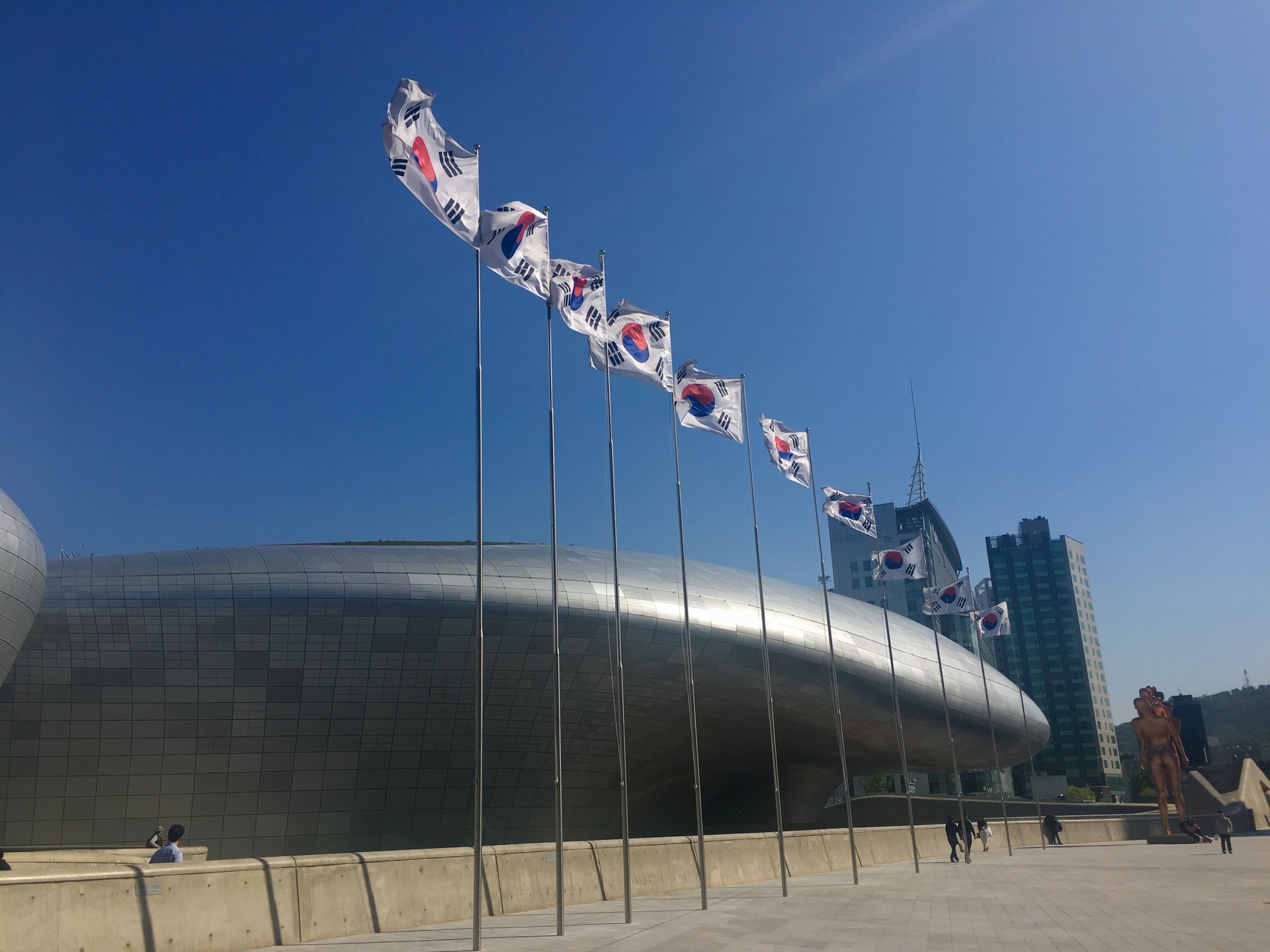 To our luck, there was one 10 minutes away! Once inside, we soon realised that this particular restaurant was one of the the upper end Korean BBQs and costed more than others. It was delicious and definitely an experience, but the cheaper ones do the same job at a fraction of the price.
Afterwards we checked out the Dongdaemum Market. It was full of crazy food stalls selling strange and wonderful foods. We returned back a few times over the next six days where we got waffles, dumpling and fruit cups.
The best cafe in the world
We were to be in Seoul for six days so we had plenty of time to see everything and even award ourselves some lie-ins! The next morning, we went on a quest to find the Thanks Nature Café, a place where they sell delicious waggles and honey bread!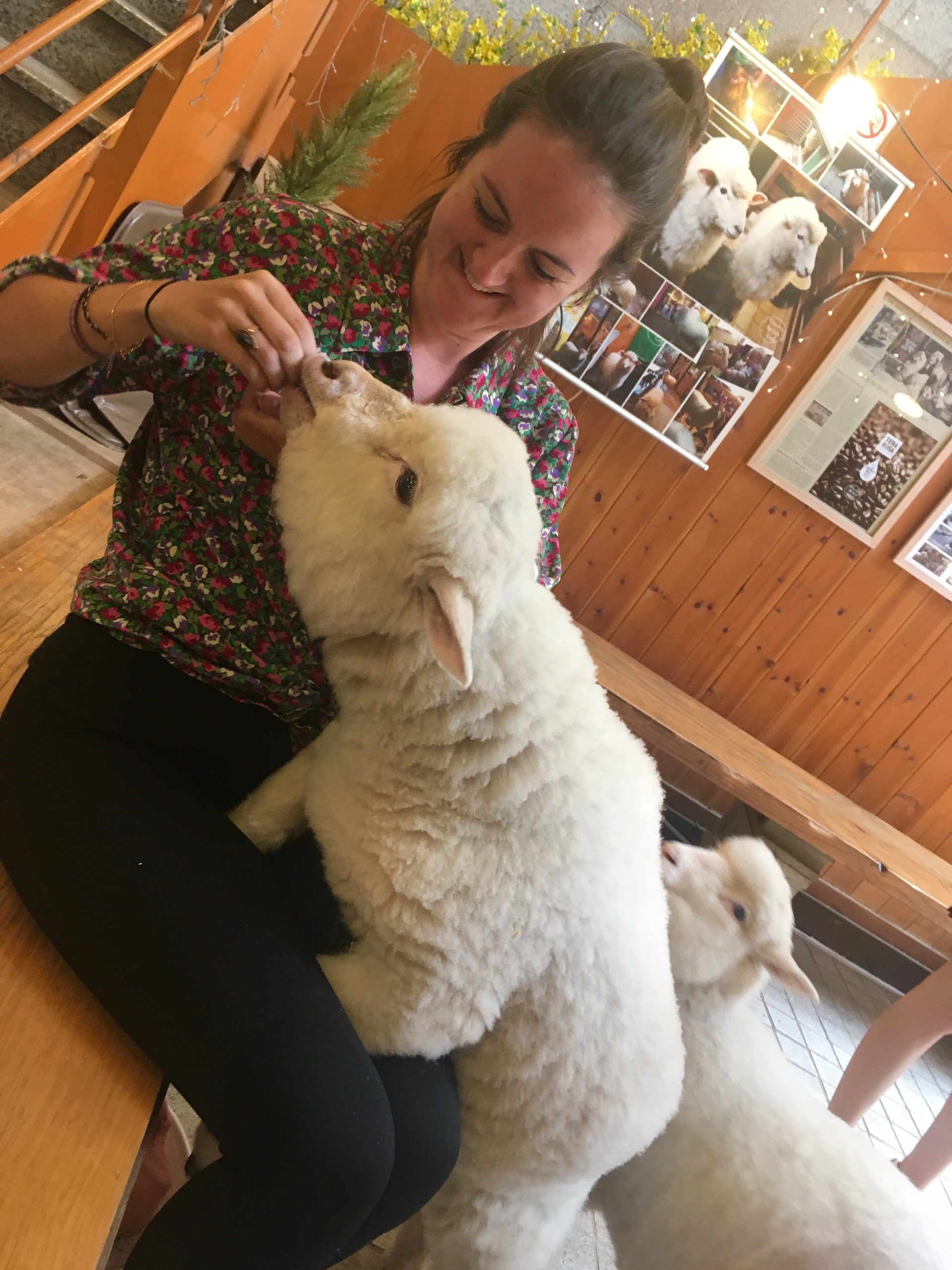 A not so cheap brunch, but well worth it because of the sheep. Yes, sheep! The café had a small gated area that housed the two most adorable and friendly, not to mention fluffy, sheep! We were there for ages just chilling with the sheep, it was fantastic!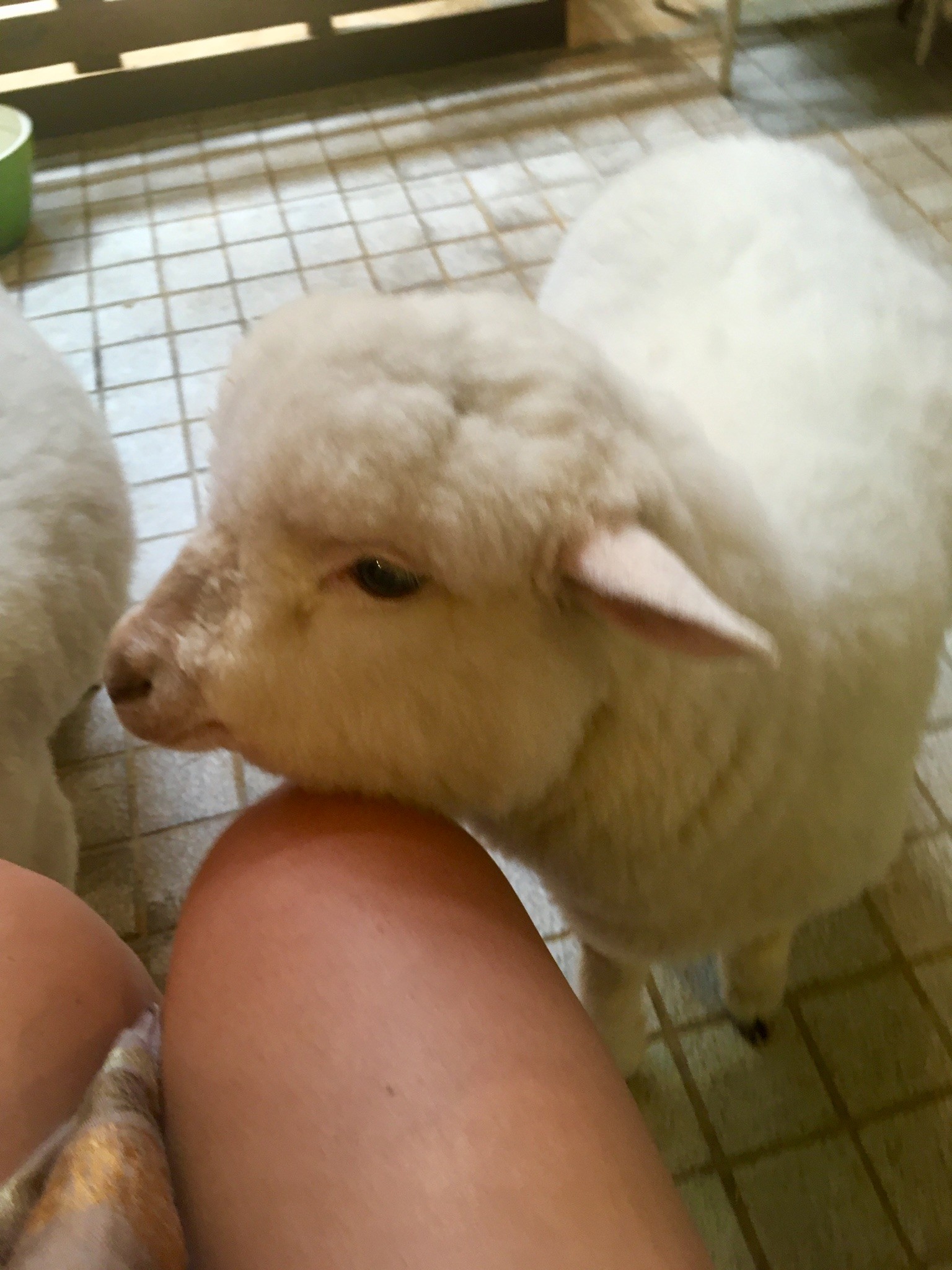 Touring
We had a Free Walking Tour booked so we set off in the direction of the Palace. We arrived in time to see the swapping of the National Guard at the Gyeongbokgung Palace which was built in 1395. The ceremony was similar to that in London but with brighter colours and stuck on facial hair. It was… interesting. Our Guides then took us to the main street to explain the different statues and buildings. As the day went on, more tour guides joined the party. By the end there were around 5 guides and 7 tourists. A great ratio as it was so easy to ask questions and get to know the locals. It was like we were walking around with some friends! We learnt a lot about Seoul and its history and future. A walking tour is always great as you get to learn things you wouldn't have discovered by walking around alone.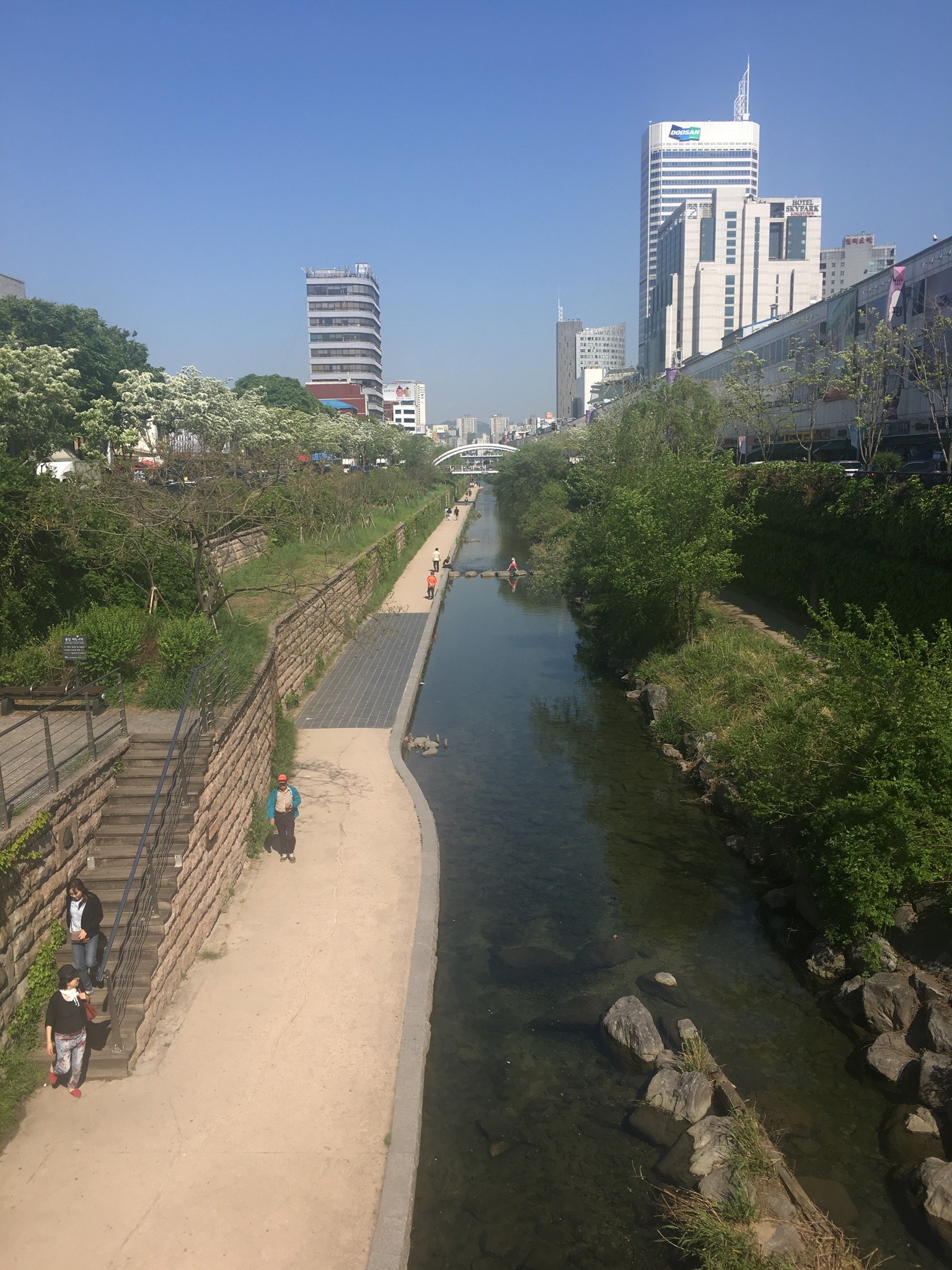 Once the tour was done, Aoife and I headed towards the Hanok village of Bukchon - a series of old traditional Korean houses. They were beautiful and easy to find as there were many Tourist Helpers around. Many girls were wearing the traditional Korea dress which you can hire for about a tenner and it gives you free access to many museums across the city. The dresses were gorgeous and so colourful, I kind of wish I tried one on.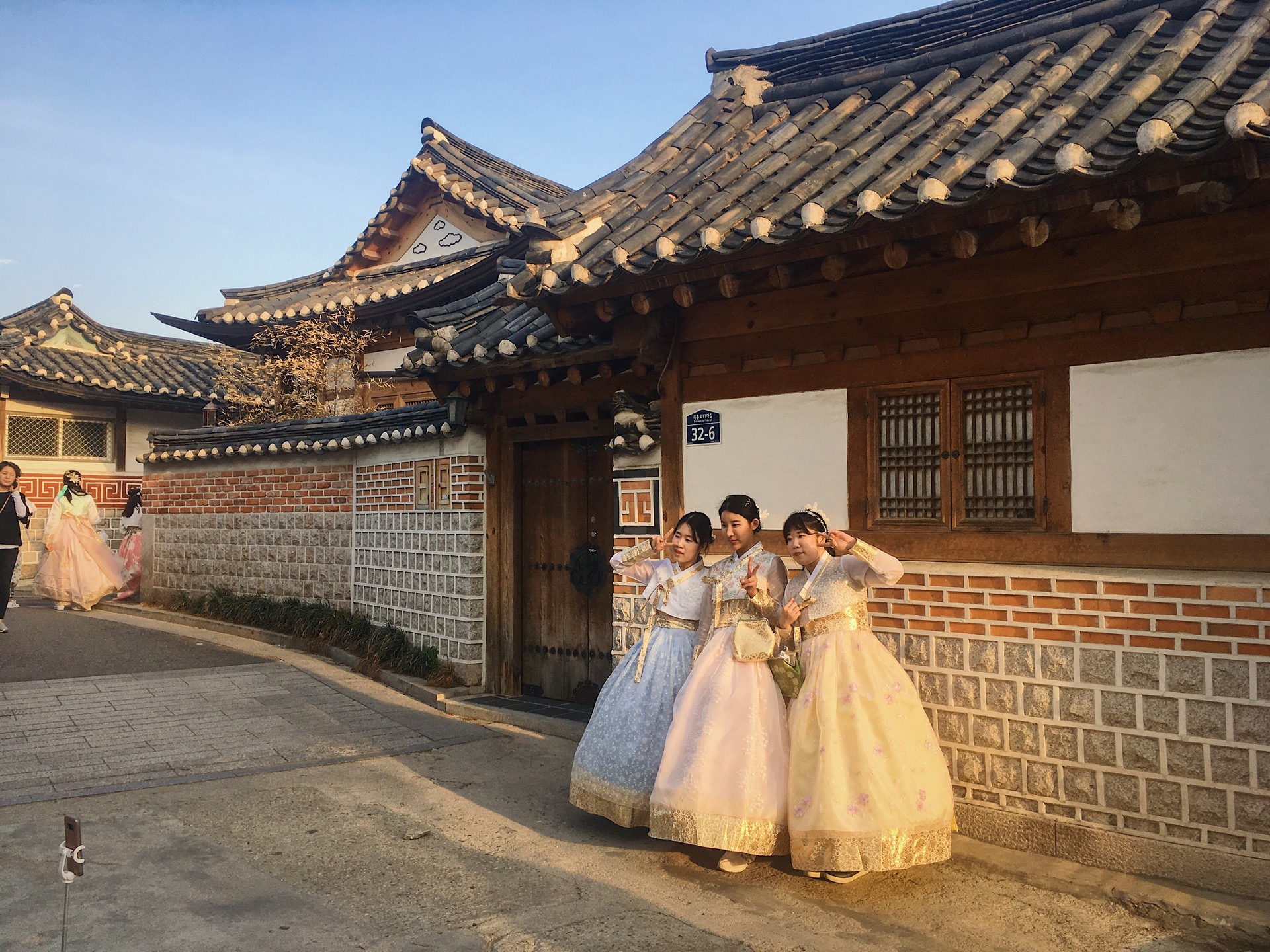 That night we headed to the Hongdae area and settled with another delicious Korean BBQ. As it was Saturday night, we ordered a bottle of Soju and started pre-drinking. We hung out in the hostel and looked up various bar crawls in the area. After contacting a few, we found out their route so headed towards one of the suggested bars. The area was packed! Everybody and their granny was out. We found a bar where that blasted old school tunes and had everyone up dancing. Drinks were cheap and the cocktails were mental! We ended up meeting a lot of people, Koreans and foreigners. We were warned that the parties in Seoul go on all night, so that's what we did. We got home at around 7am after treading through the pouring rain. Safe to say that Sunday was a complete hangover day filled with food and sleep.
Spa Day
We attempted to go to Siloam Sauna and Spa that we had come across on Google. We headed there late in the afternoon. It was a pretty daunting experience and we didn't really know what to do. I don't mean to be prudish but I was quite taken aback when we walked into the female changing room and all that I saw were titties and a lot of pubic hair. Everyone was just waltzing around completed bollock naked. I wasn't sure how comfortable I'd be with this. We were given an interesting set of baggy trousers and an oversized, bright orange t-shirt.
First we headed up stairs to a bunch of strange rooms on different floors. Each room had a different interior with differing temperatures. For example, one room was full of tiny stones with a high temperature, so much so that it burned your feet to walk on them. Other rooms were cooler with a softer floor. There there was a boiling room and an ice room – we avoided both. It was all very strange. We headed downstairs, excited by the prospect of going into the pool. To our disdain we were informed that we could not in fact go down in our bikinis but had to enter in the skud, muff and all. I am not he most body confident person, and walking around with my baps out for the whole world to see was not something that I wanted to do. We both agreed to call it a day and head back. I was never in a million years going to walk around naked, especially in front of Aoife, but we did both feel slightly defeated and like failures for not participating. But it was a very weird place. I'd recommend only if you were 100% comfortable walking around with your fanny oot.
The Peak
On Monday, we set off to go to The Peak; a hill overlooking Seoul with a Sky Tower on top. It took us a while to fins and we waited for around half an hour in a queue to get the cable car up the mountain.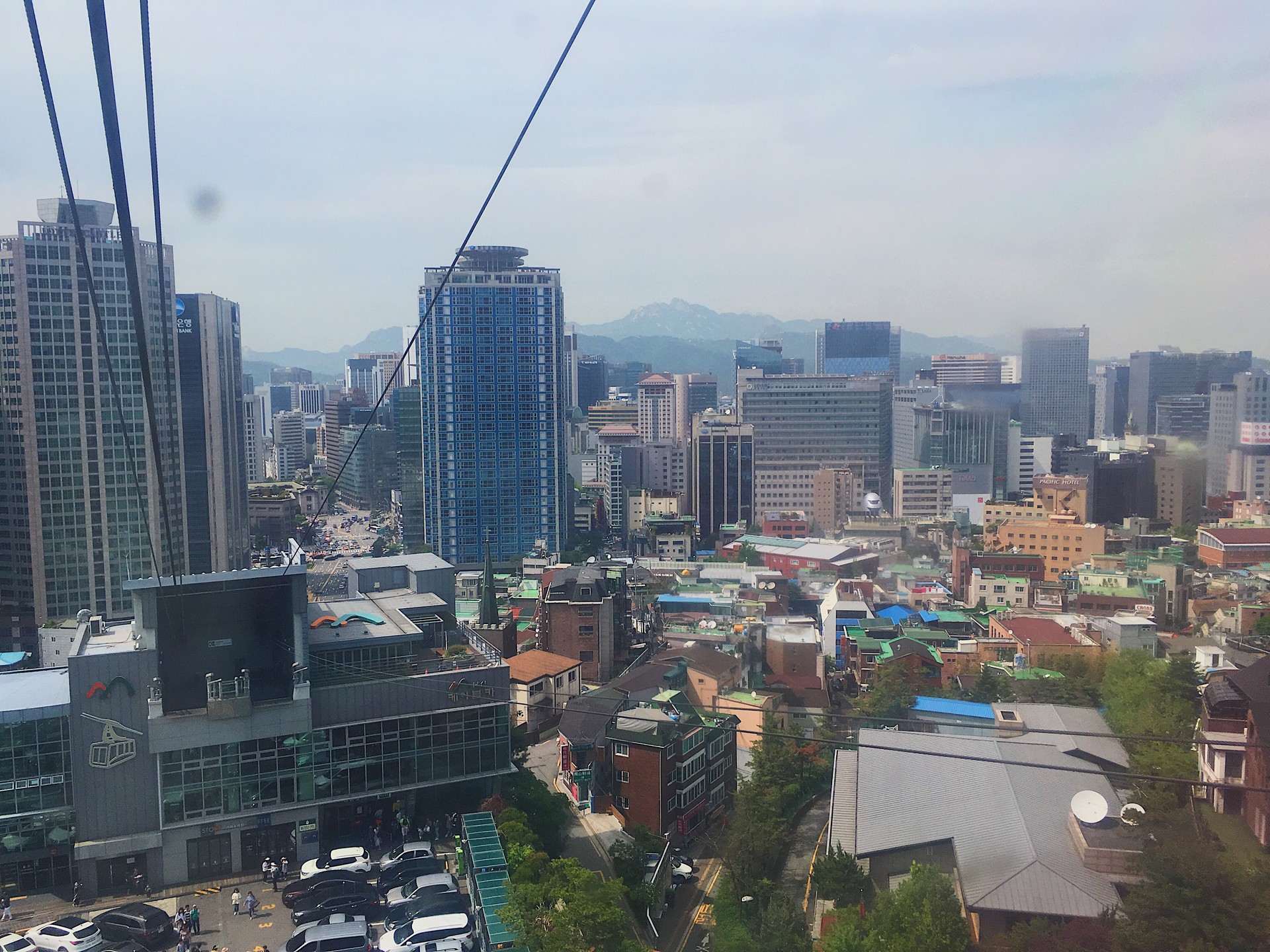 The views were cool though. At the top we walked around, took some snaps and had an ice cream. From there, we headed inside the tower and got the lift up to the top. It was nice to walk around. Even the toilets were interesting. Each cubicle had a floor to ceiling window. Talk about a pee with a view. Thankfully it was so high up that no one could see you doing your business. But you never know what creepy weirdo is hiding in the bushes with a pair of binoculars… just sayin'.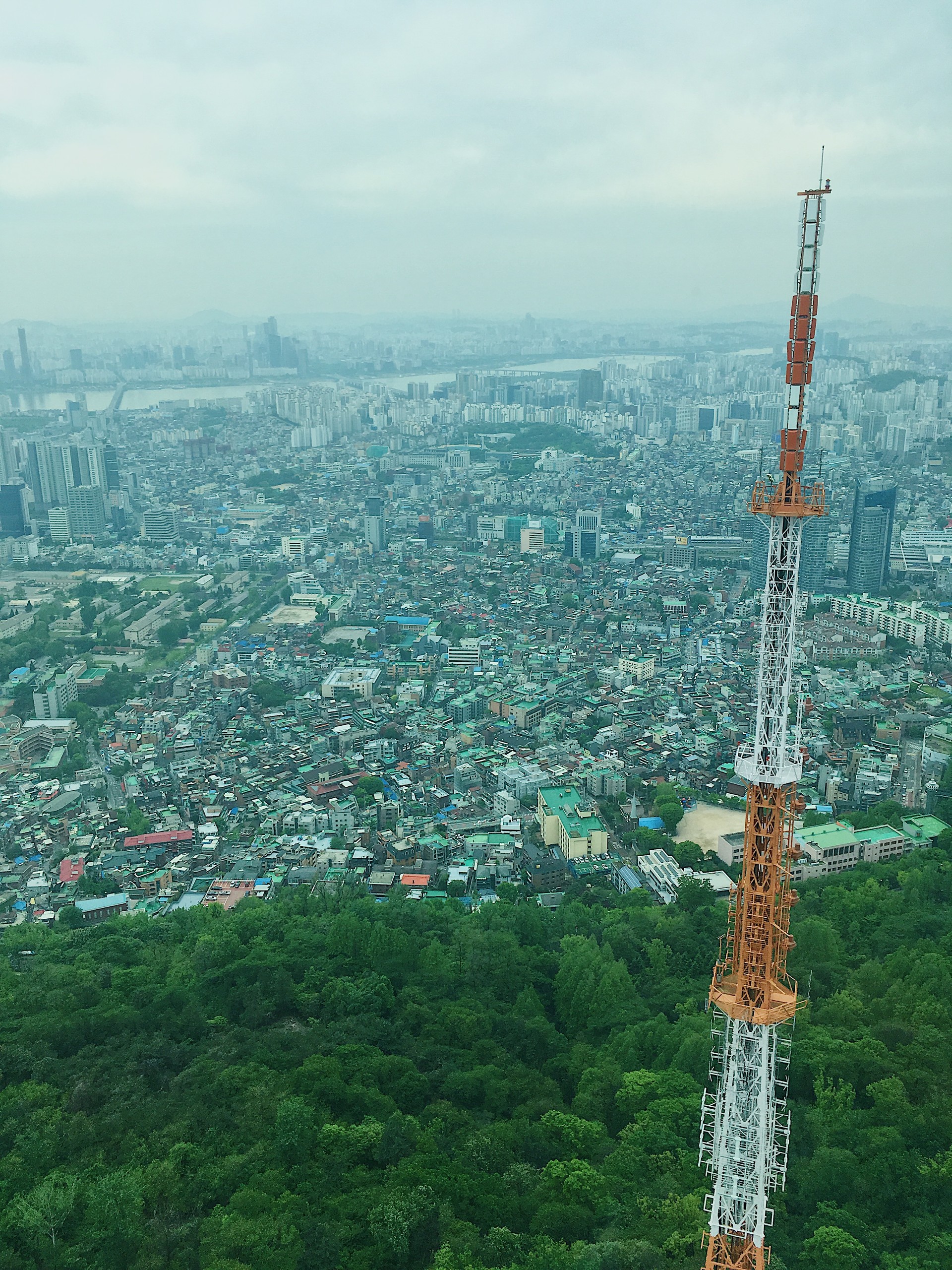 From there we headed to the Express Bus Terminal Market. We were expecting tonnes of cool stalls selling great tourist tat, but there was nothing! We had gone out of our way to get there and it was basically an advanced Bus Station with lots of little shops and restaurants, but nothing that out of the ordinary. We headed back to the hostel and rewarded ourselves with another Korean BBQ.
As close to North Korea as possible
Tuesday was our last full day, so we decided to partake in the DMZ Tour. A tour that took us the the border of the Demilitarisation Zone between North and South Korea. It was a cool tour but be aware that you don't actually get to enter the zone, let alone North Korea. So no, it is not another country of the list, but we did come pretty close. We got to use binoculars to spy into derelict North Korea.
We learnt a lot about the conflict between the two countries and the efforts made today in order to find peace and harmony. We were also shown a tunnel that is believed to have been built by North Korea with the intention of invading the South. Of course, the North Korea denies this allegation. Nevertheless, it was really cool. We had to walk down a 300m hill of 11% gradient towards the tunnel 160 meters underground. The gradient doesn't seem like a lot, but coming back up was a bit of a struggle. We were given hard hats and were not allowed cameras in the tunnel. We were told more about the tunnel and the DMZ with the aid of a strange 90s video. I had an embarrassing lack of knowledge about Korean history so it gave me a great insight into what was and is going on.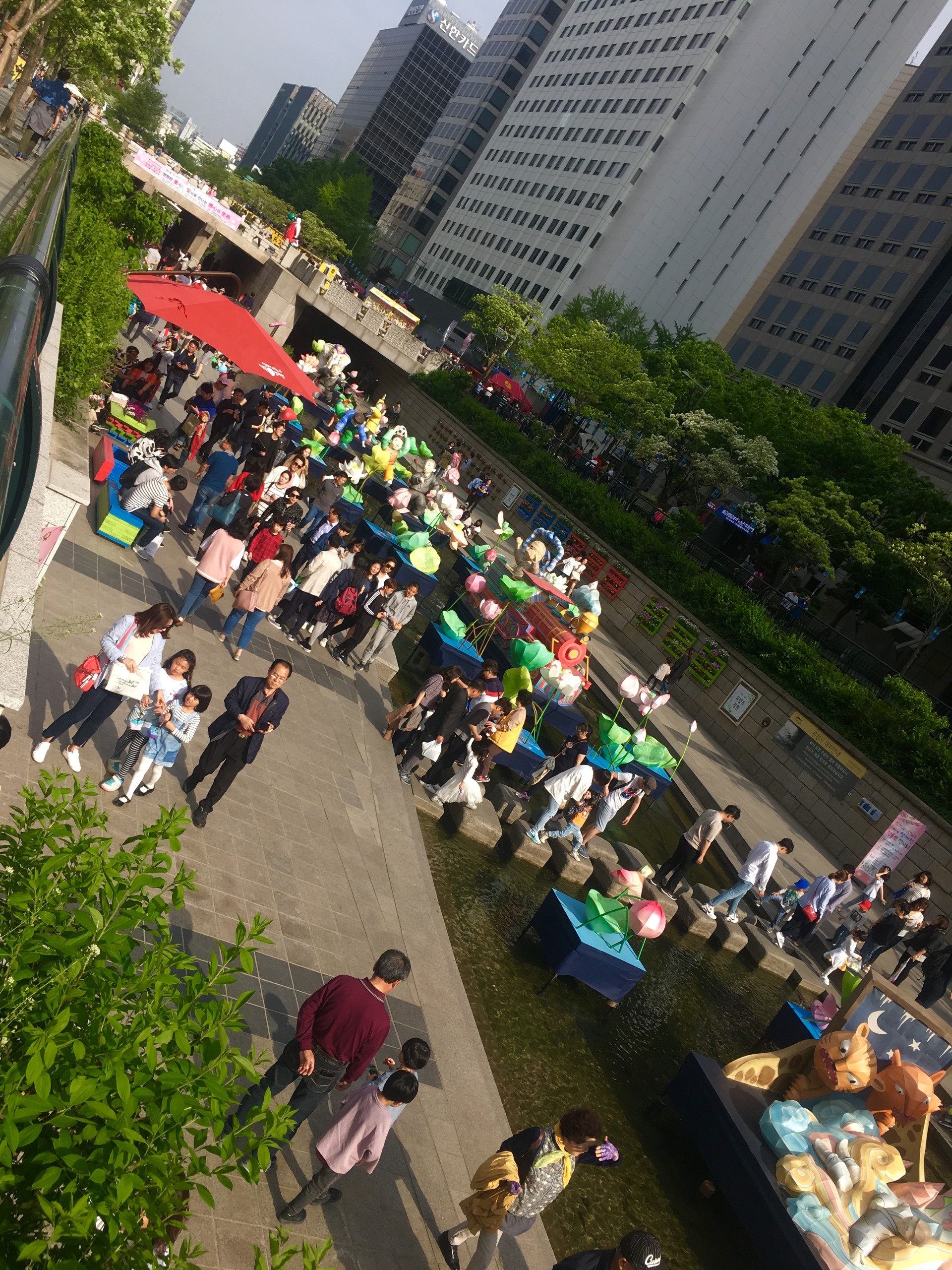 After the tour, we went back to the hostel to sort out our bags and have a quiet night walking around before heading to the airport the following morning. Korea had been so cool, everyone was super friendly and stylish and the cool weather was a Godsend after HK and Vietnam. I would 100% go back to Seoul and I'd love to explore more of Korea if I ever get the chance. After 6 days we were on a flight over to our last Asian destination before heading home, China.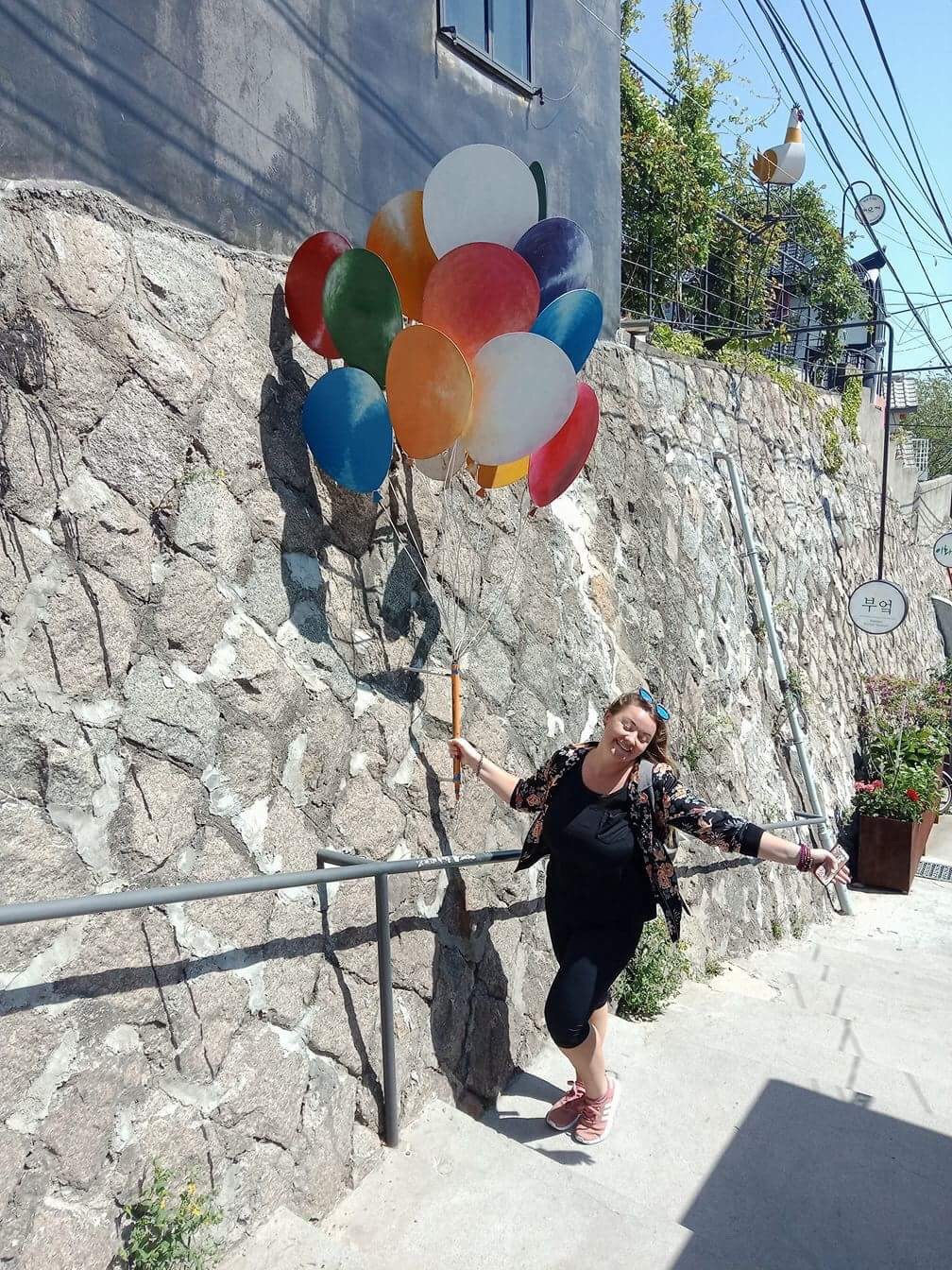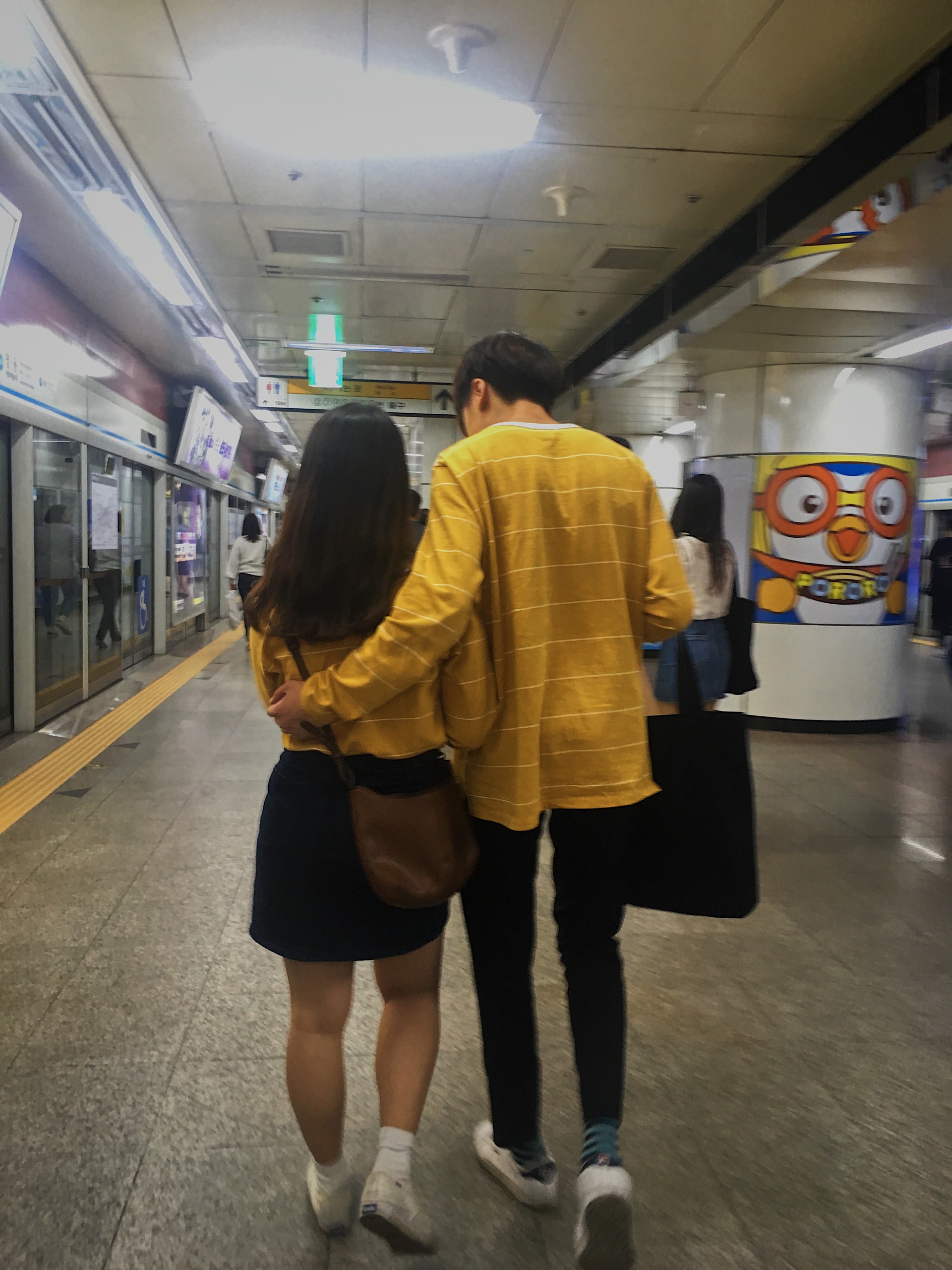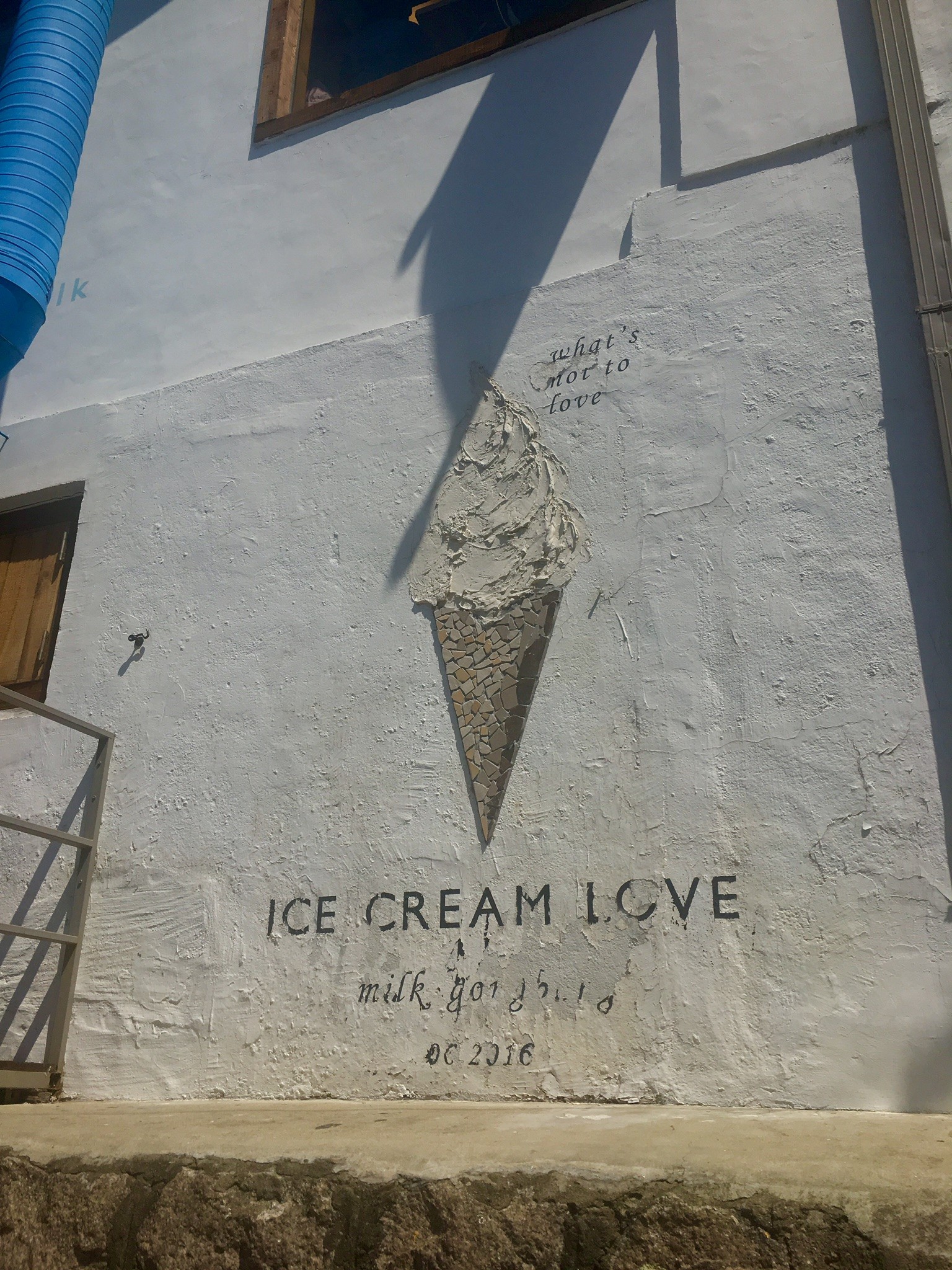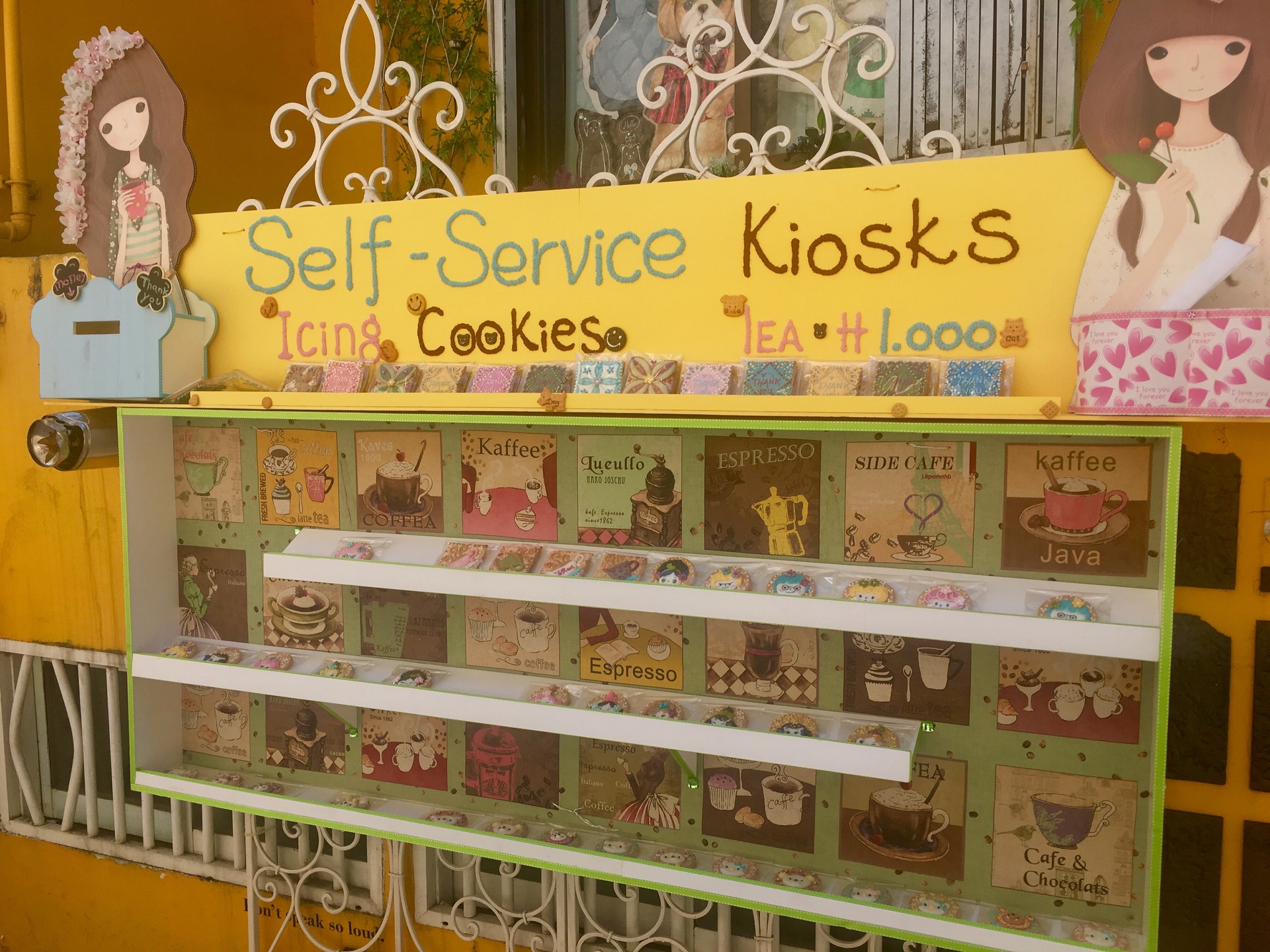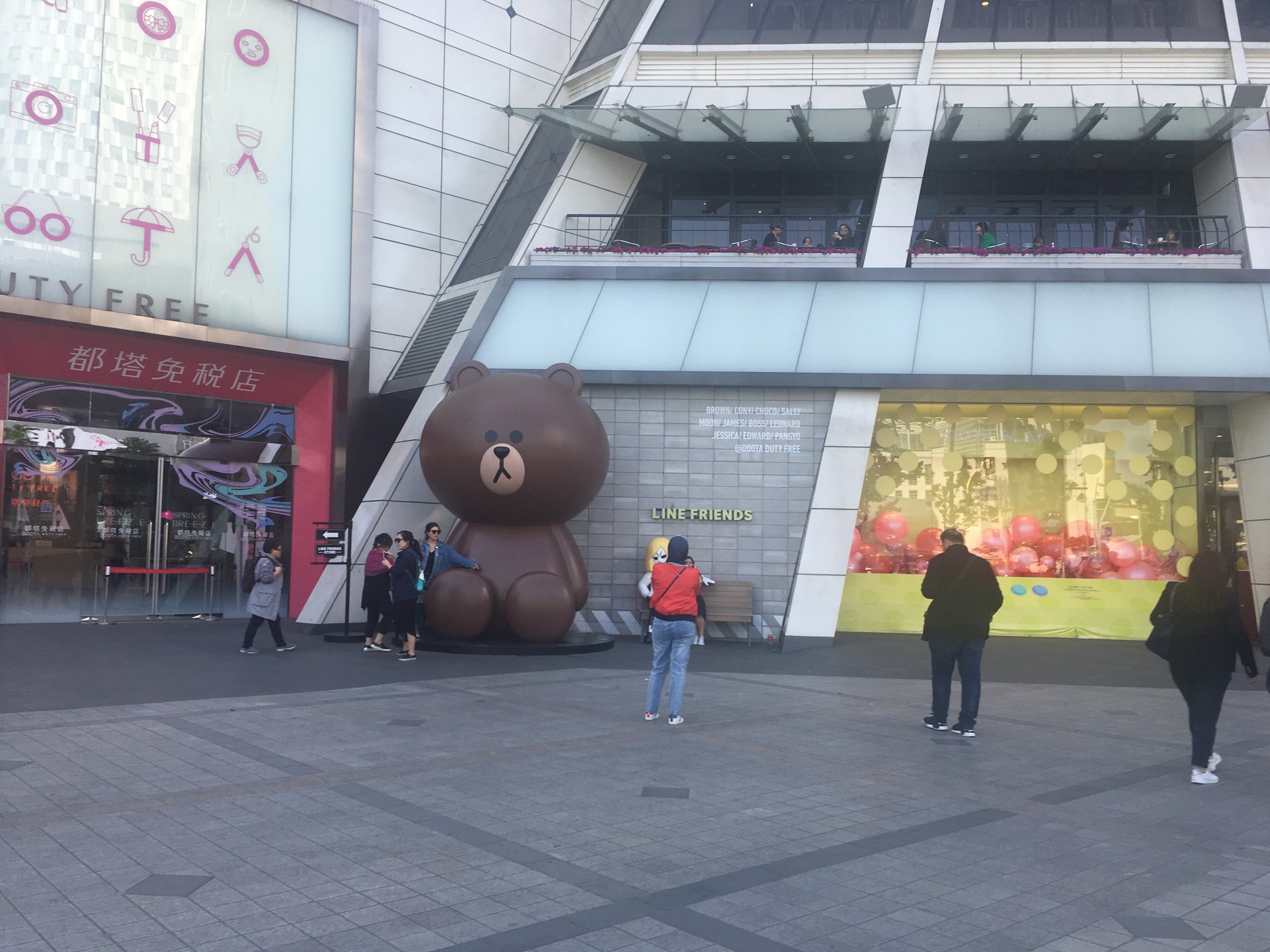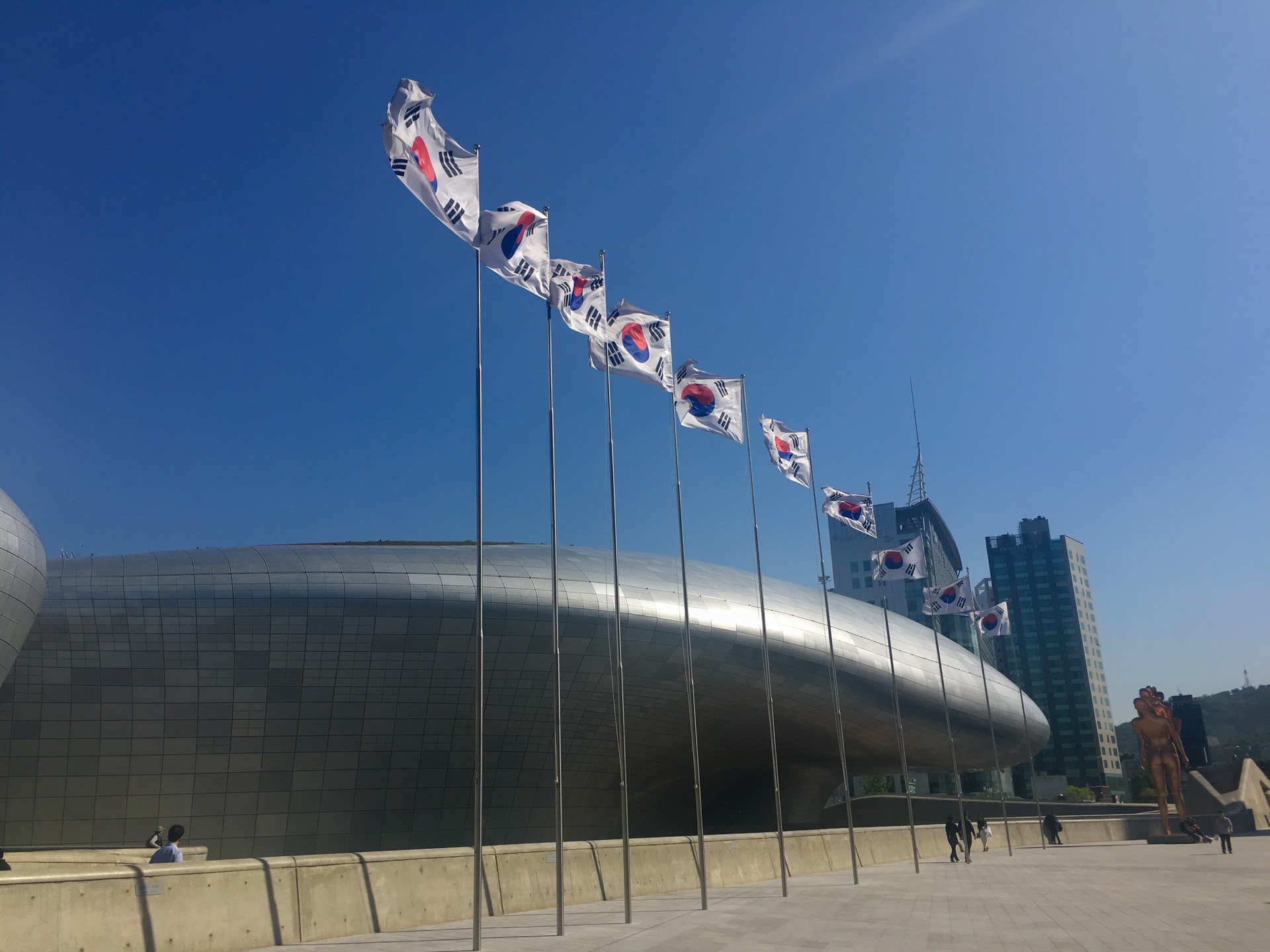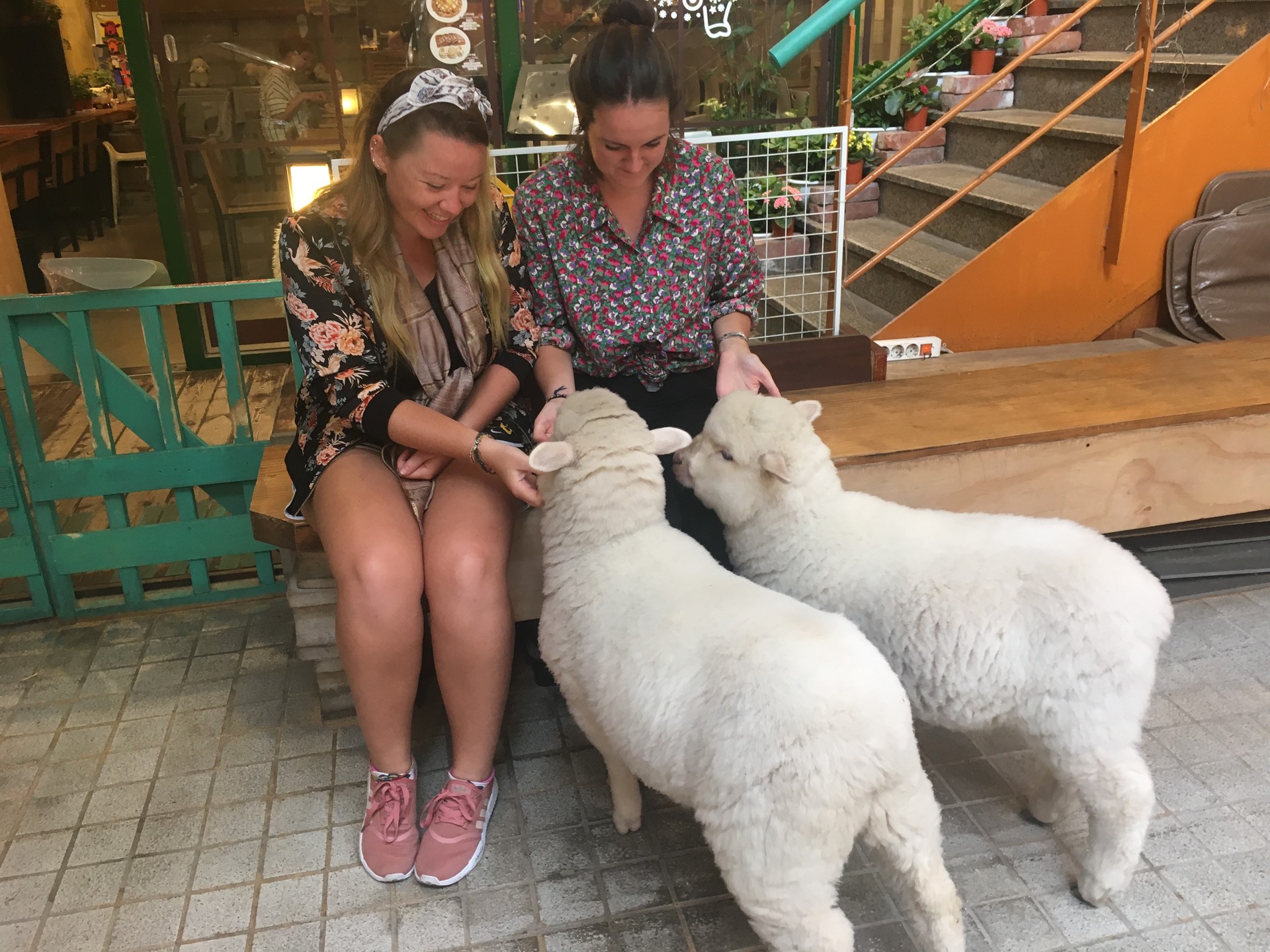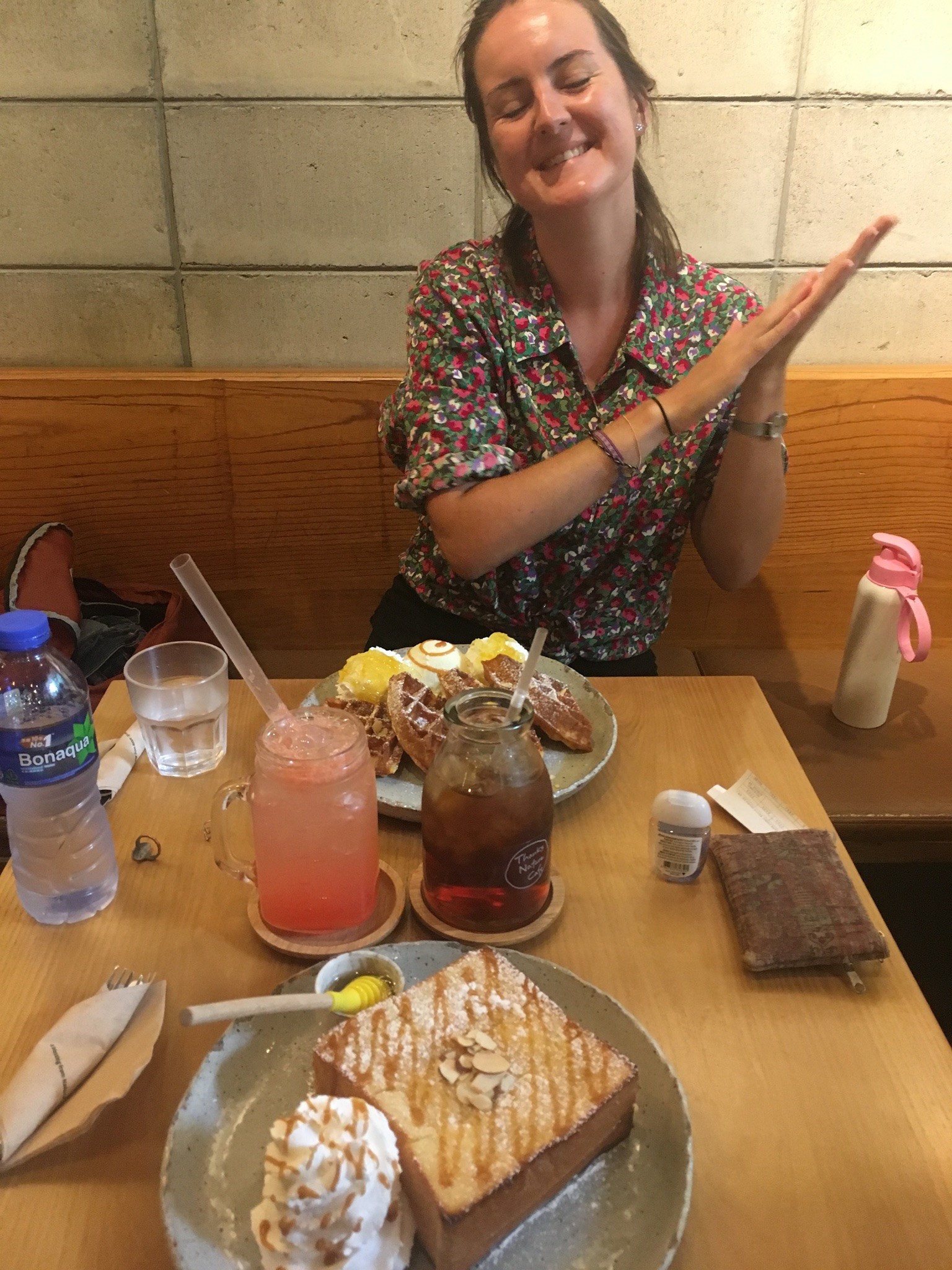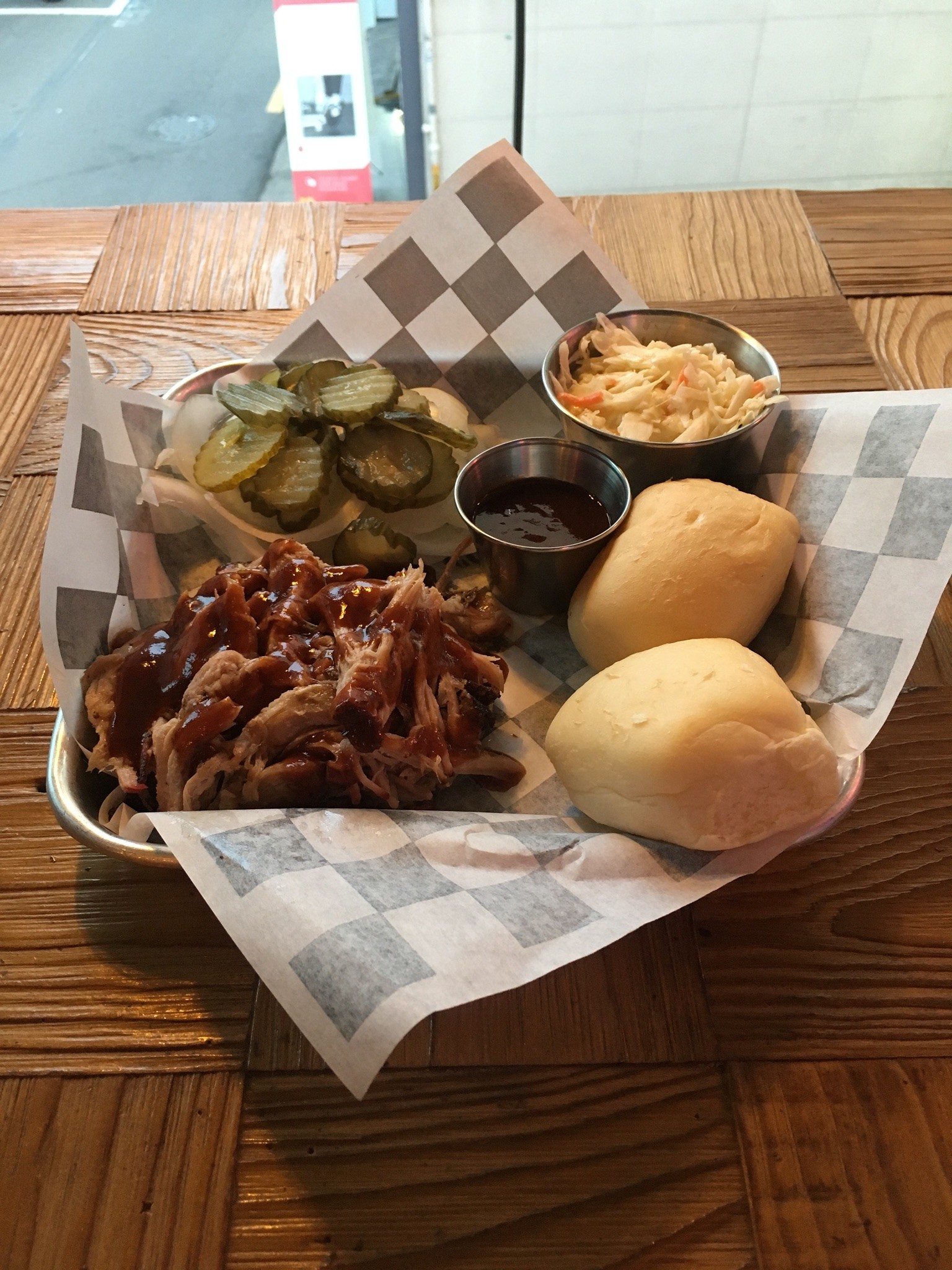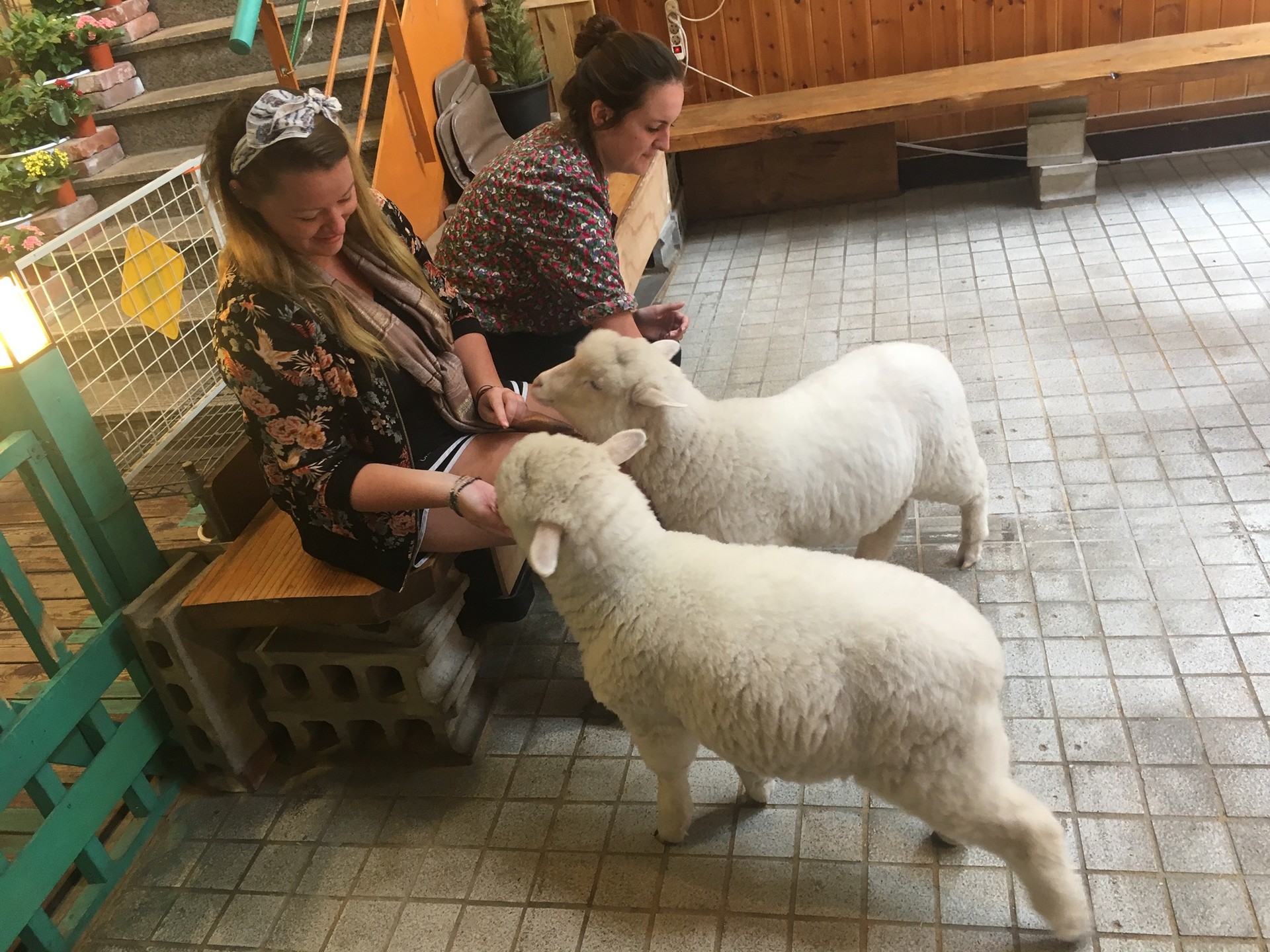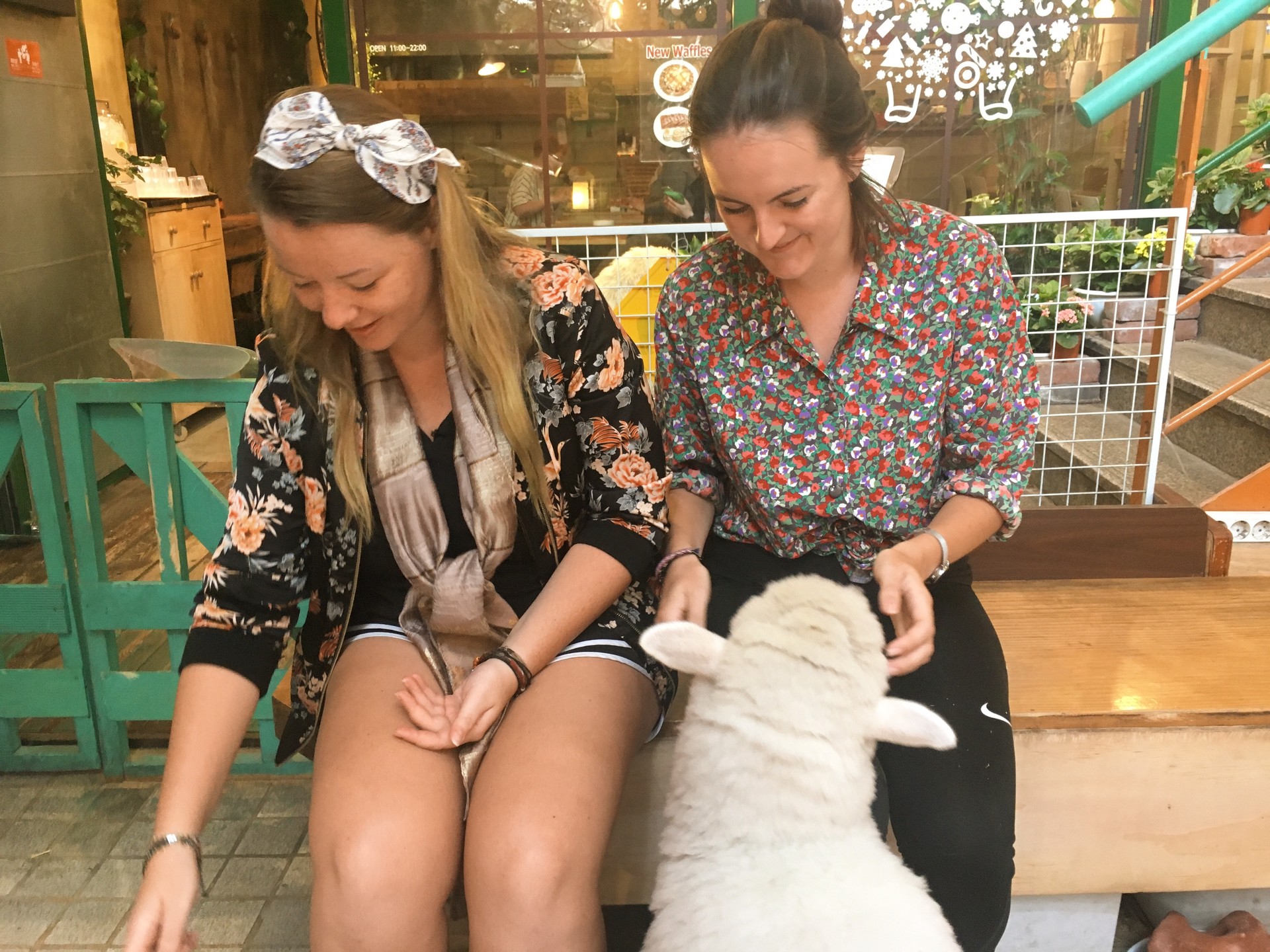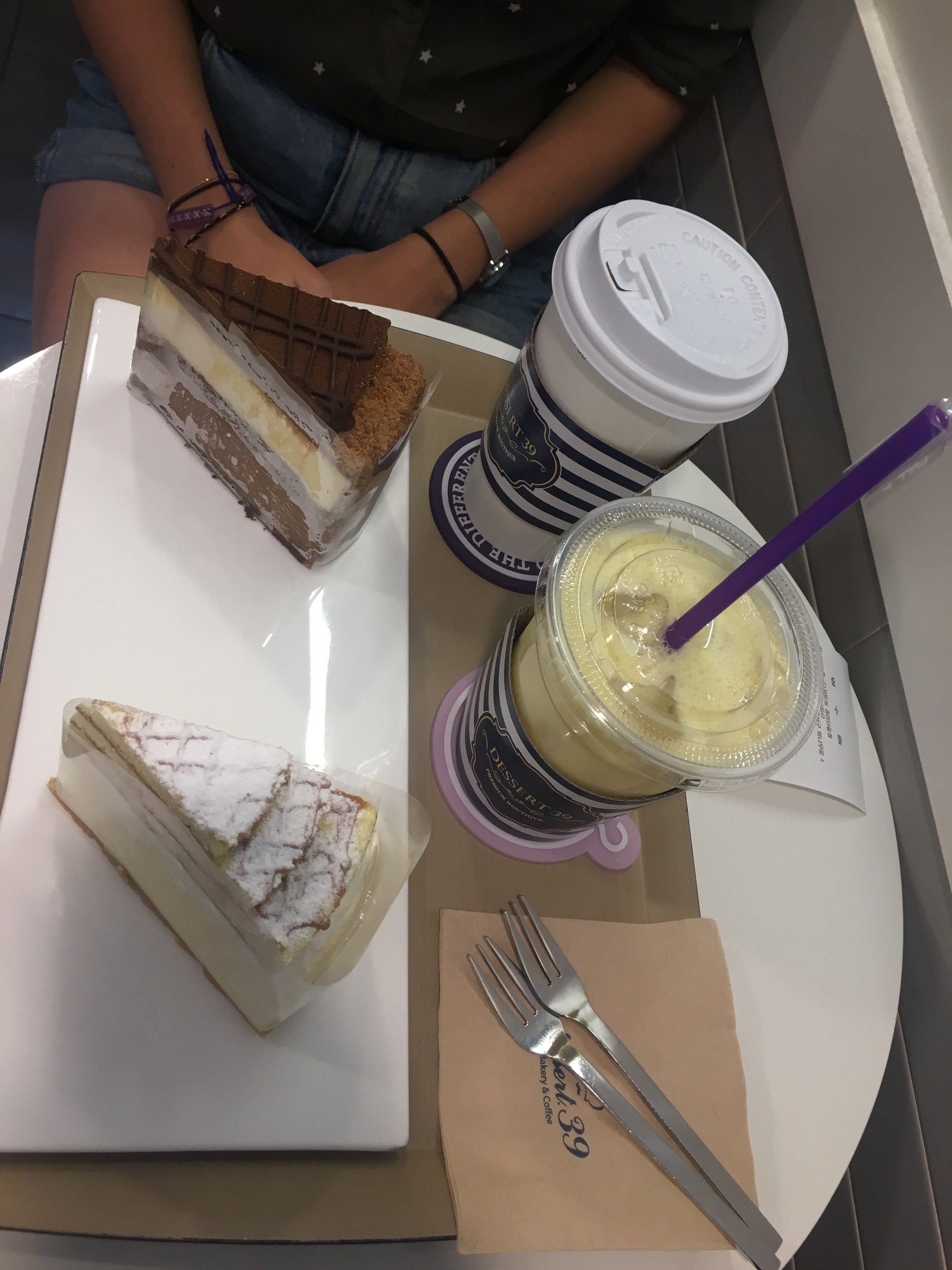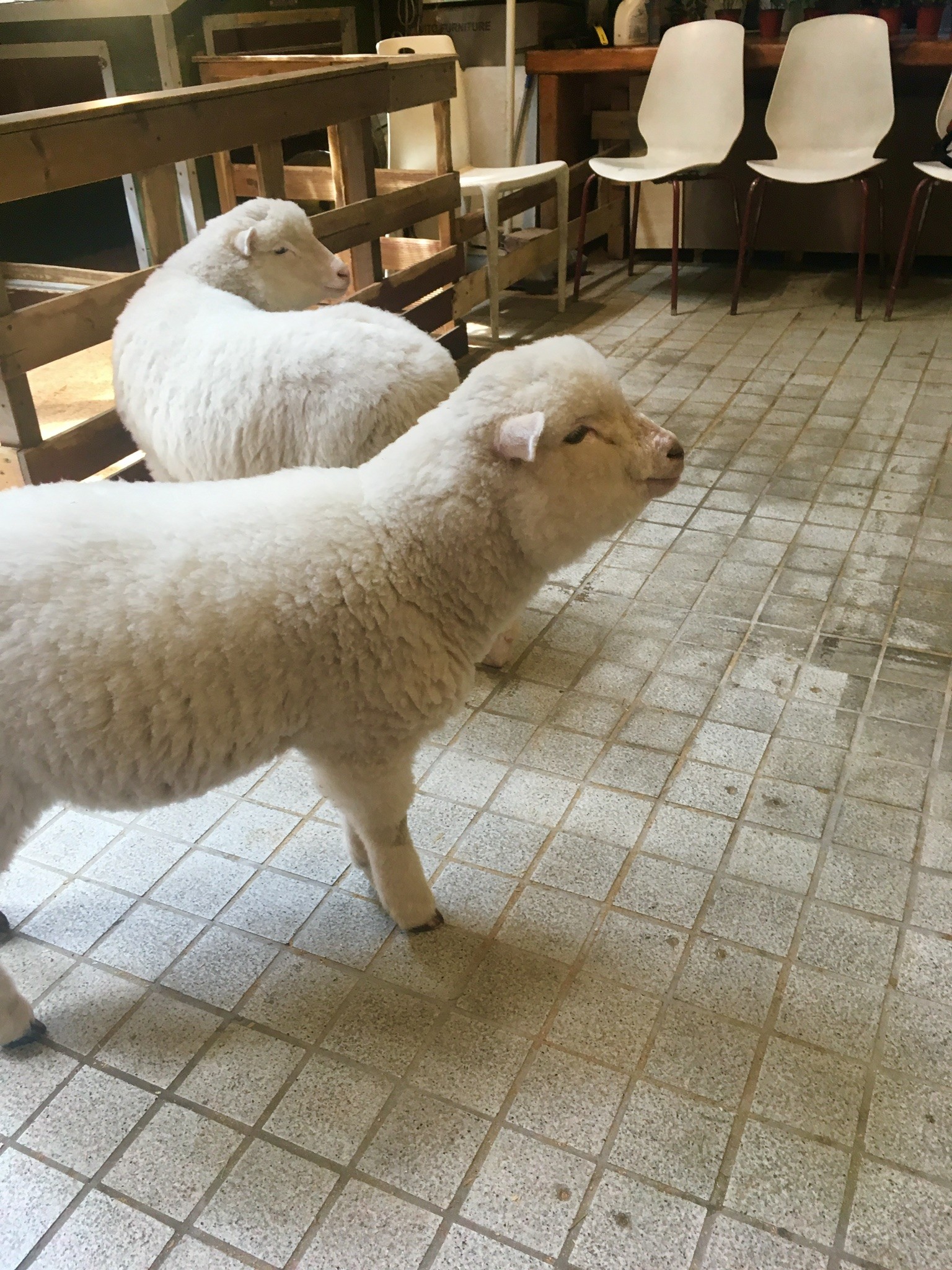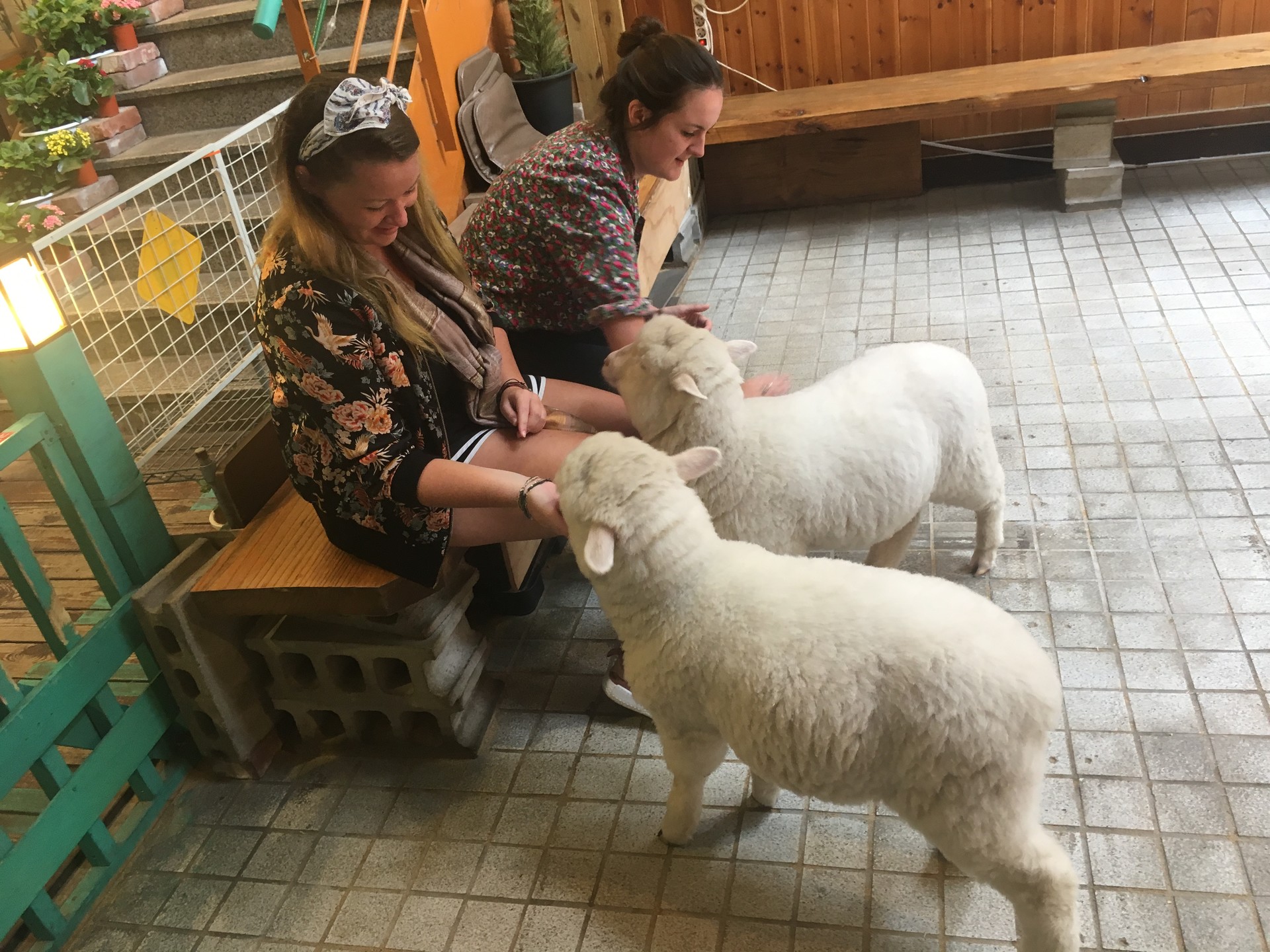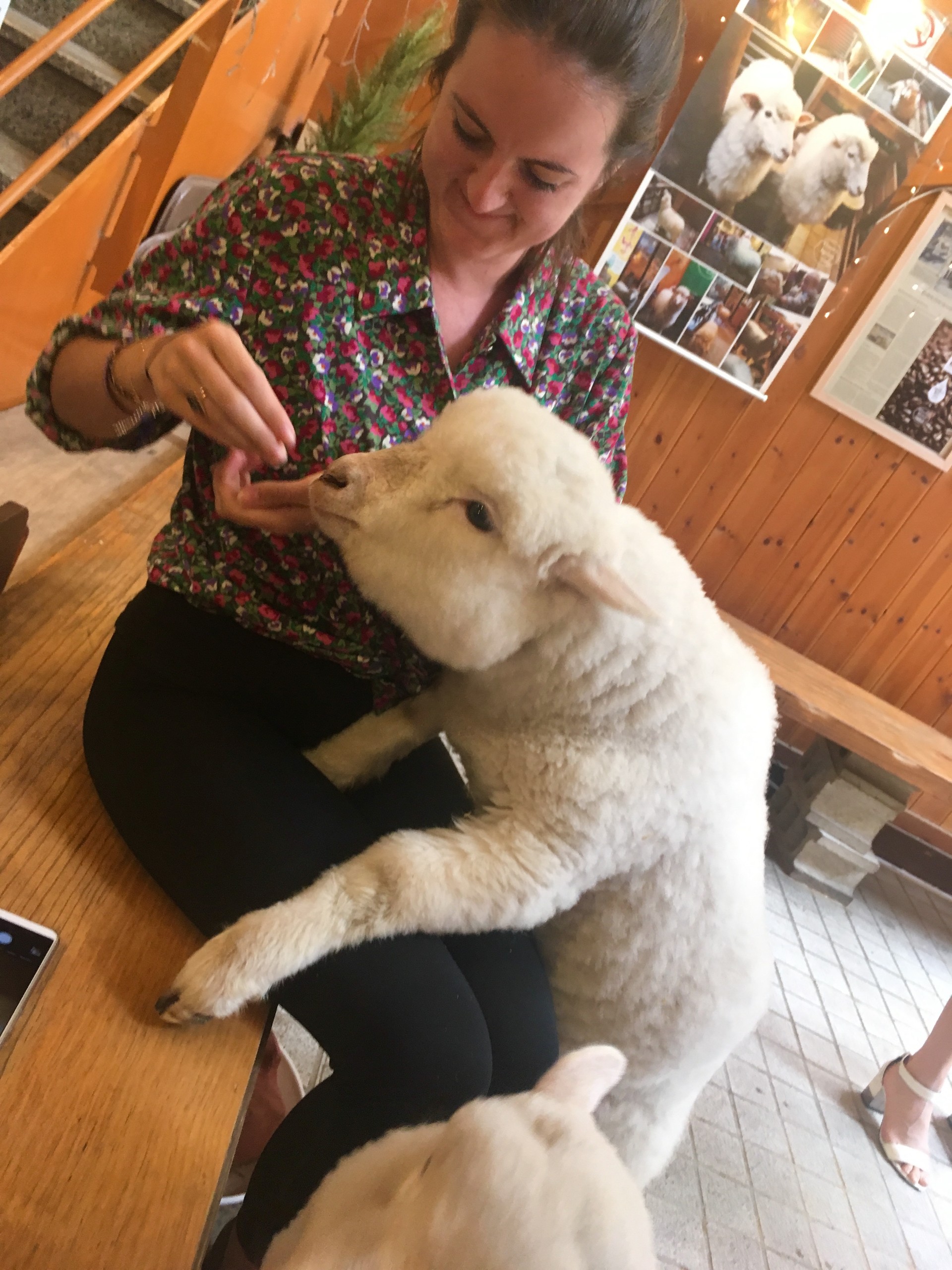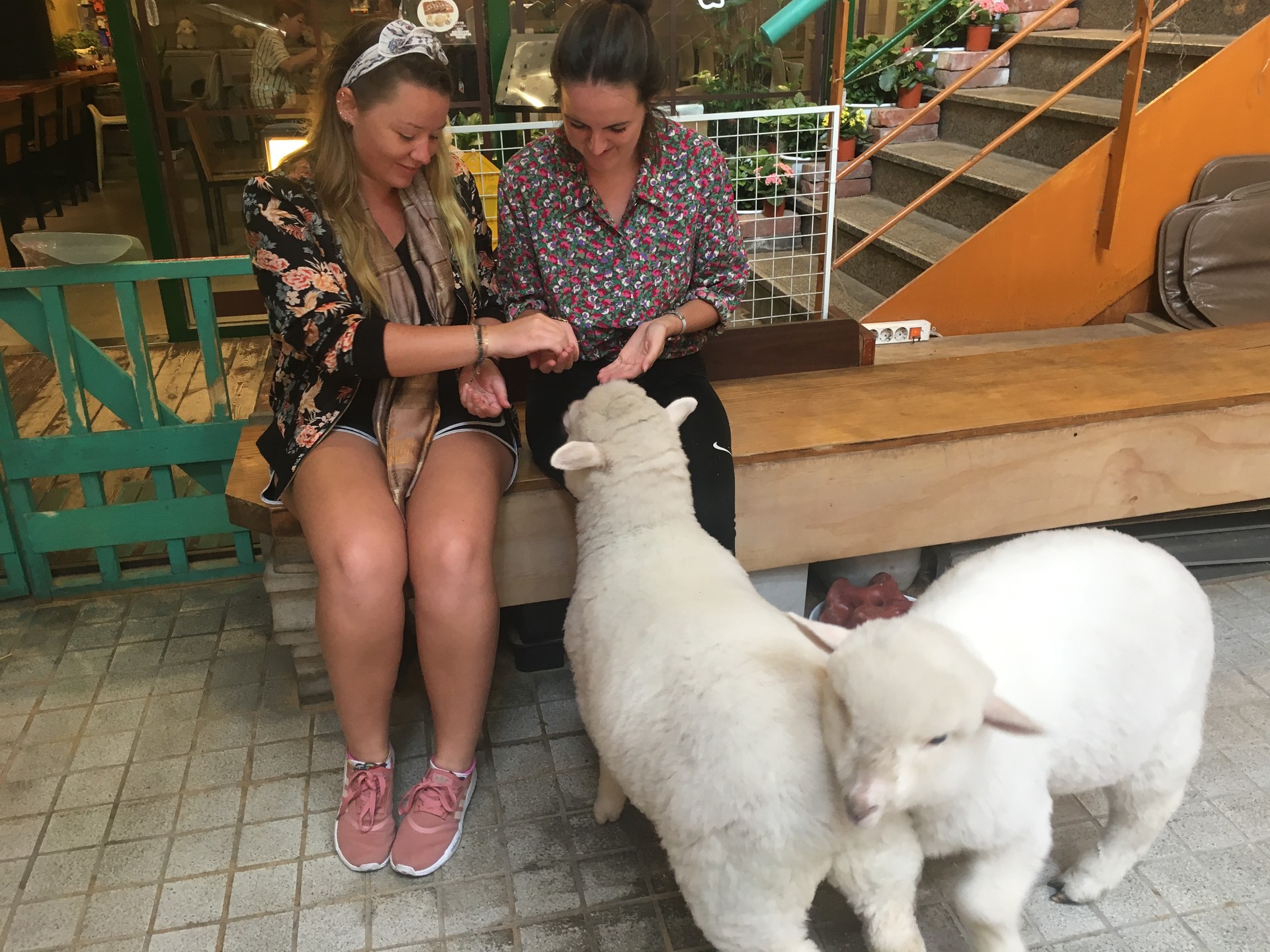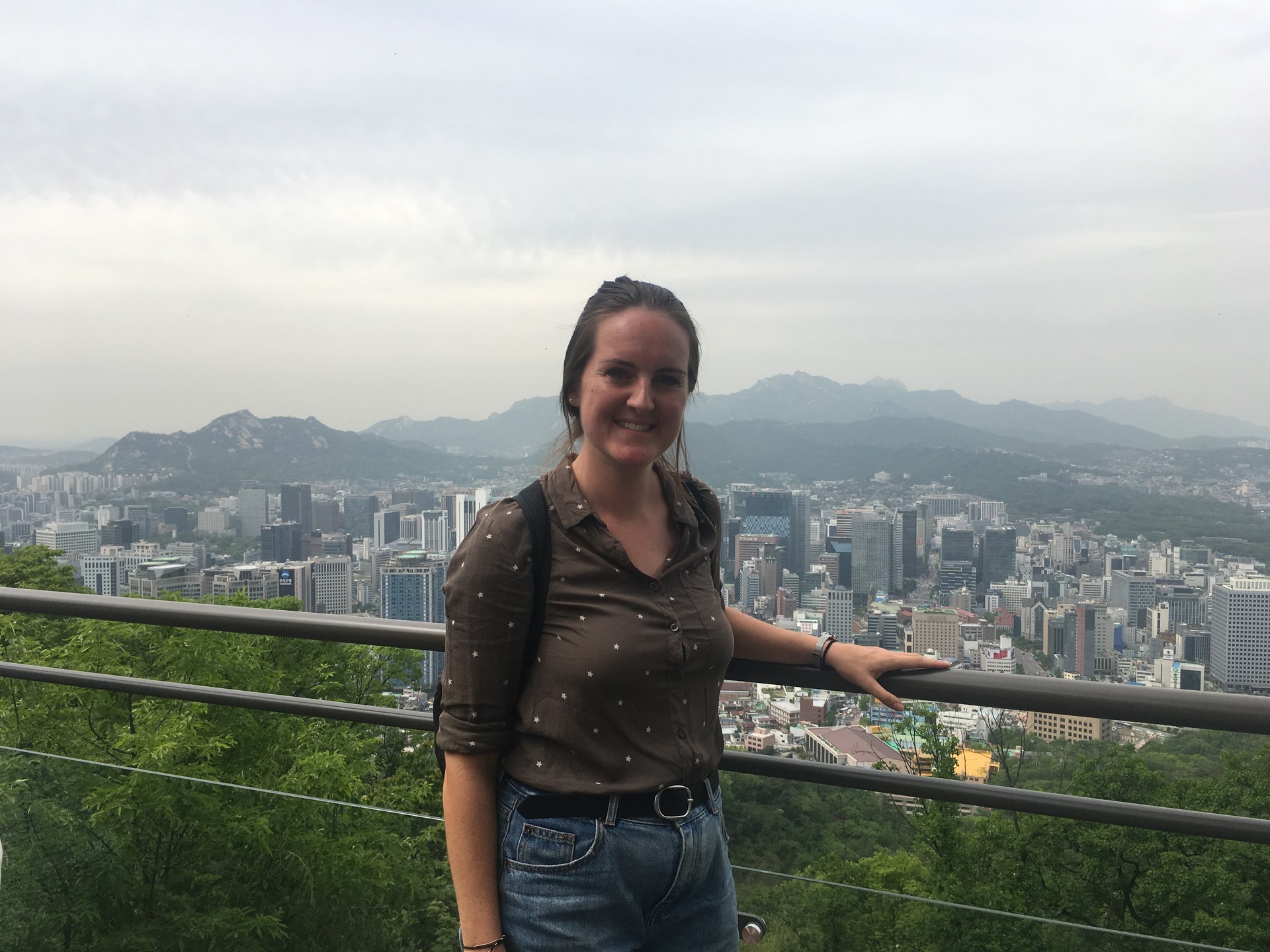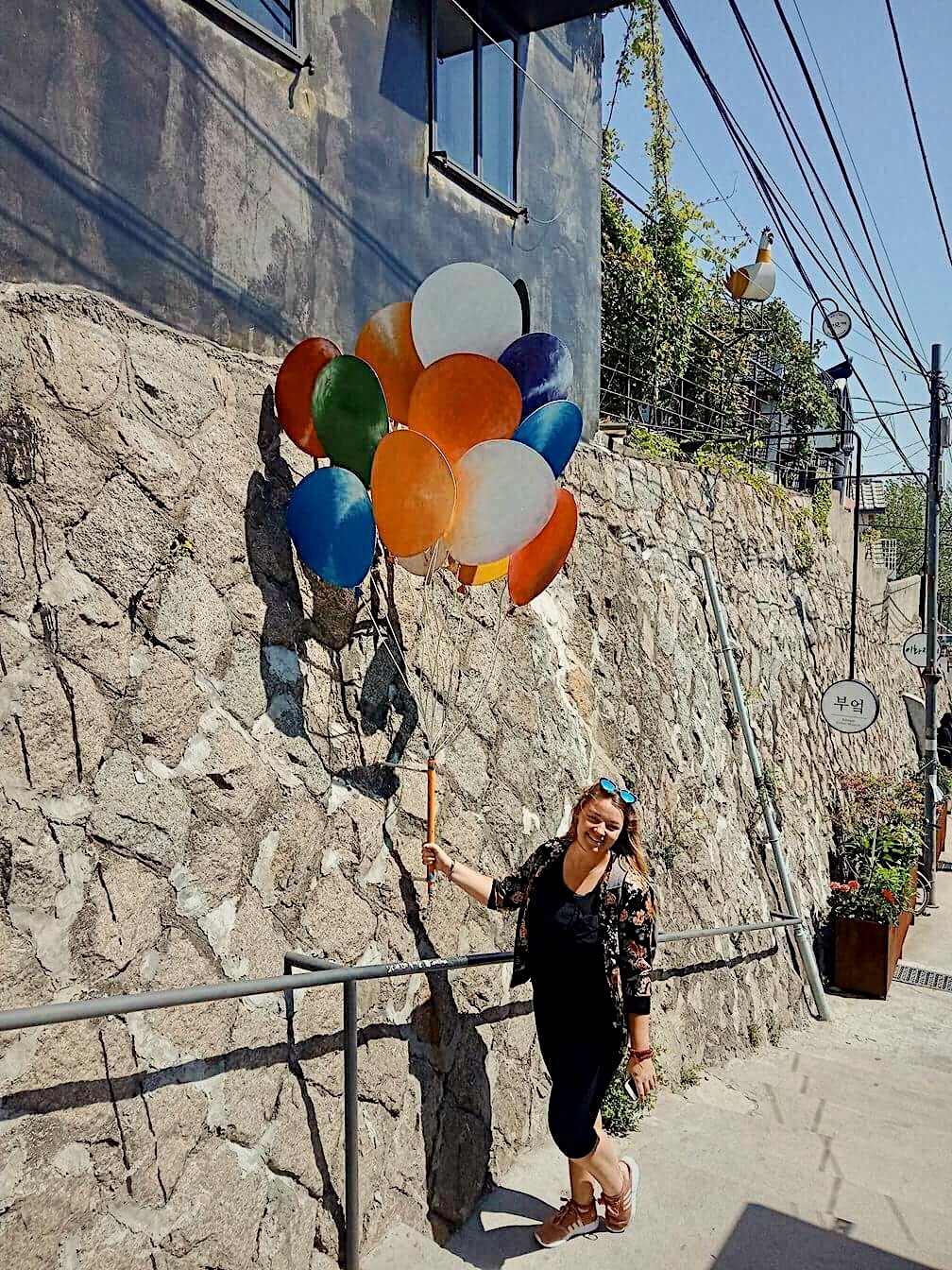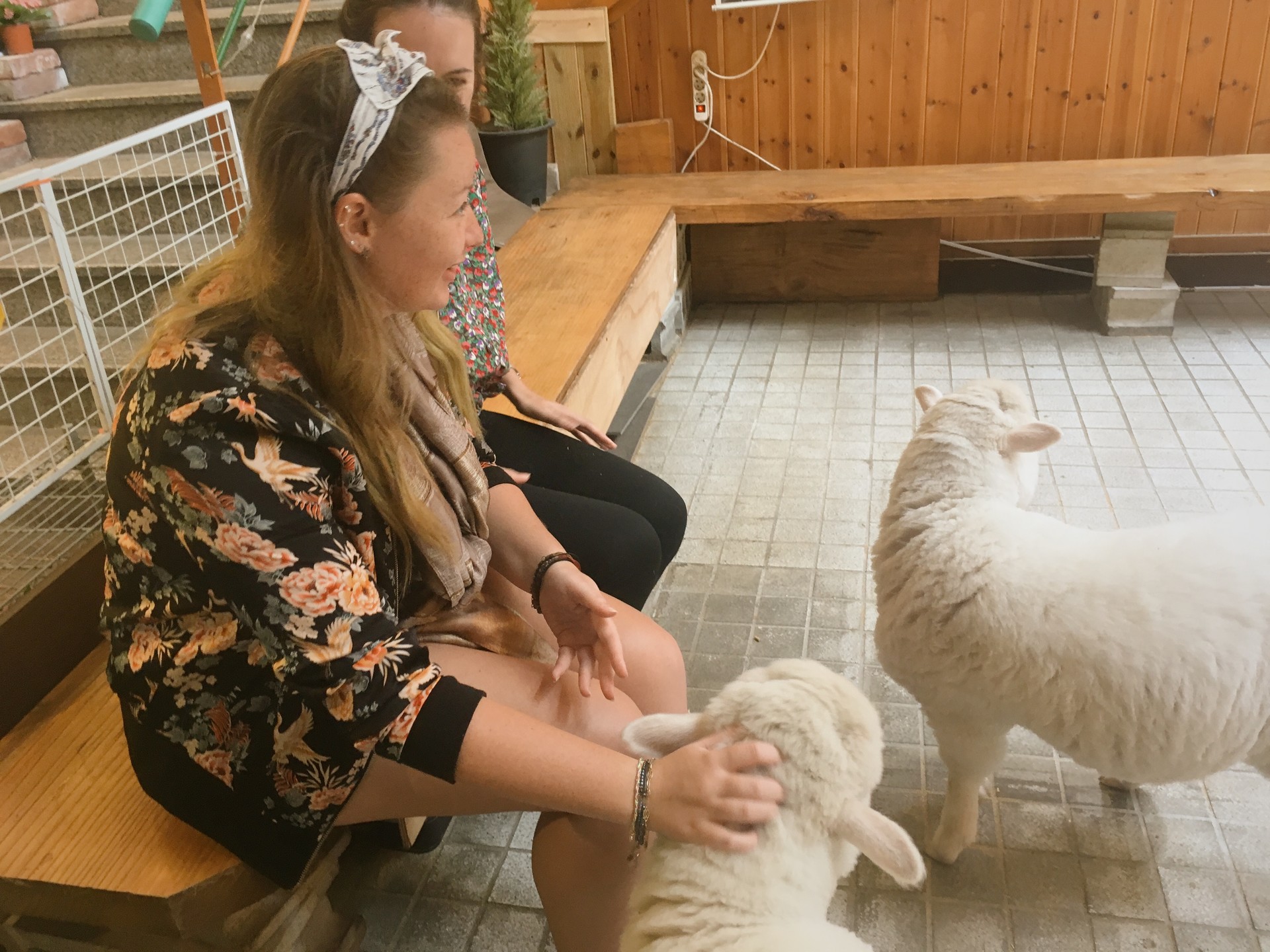 ---
Photo gallery
---
---
Content available in other languages
Want to have your own Erasmus blog?
If you are experiencing living abroad, you're an avid traveller or want to promote the city where you live... create your own blog and share your adventures!
I want to create my Erasmus blog! →