Living in Rome
Architecture and landscape

10 / 10 points

Entertainment

10 / 10 points

Culture and customs

10 / 10 points

Transport

6 / 10 points

Gastronomy

10 / 10 points

Prices

6 / 10 points

Party

8 / 10 points

Weather

8 / 10 points
---
What is Rome like as a place to live? Would you recommend it?
Rome is where I was born so I have a different perspective compared to tourists and Erasmus students, who will only live there temporarily. Anyway, from a cultural point of view, Rome is magnificent, as is already known, for its history, its ruins and its monuments. Despite being used to this city, I am still able to be surprised by its beauty.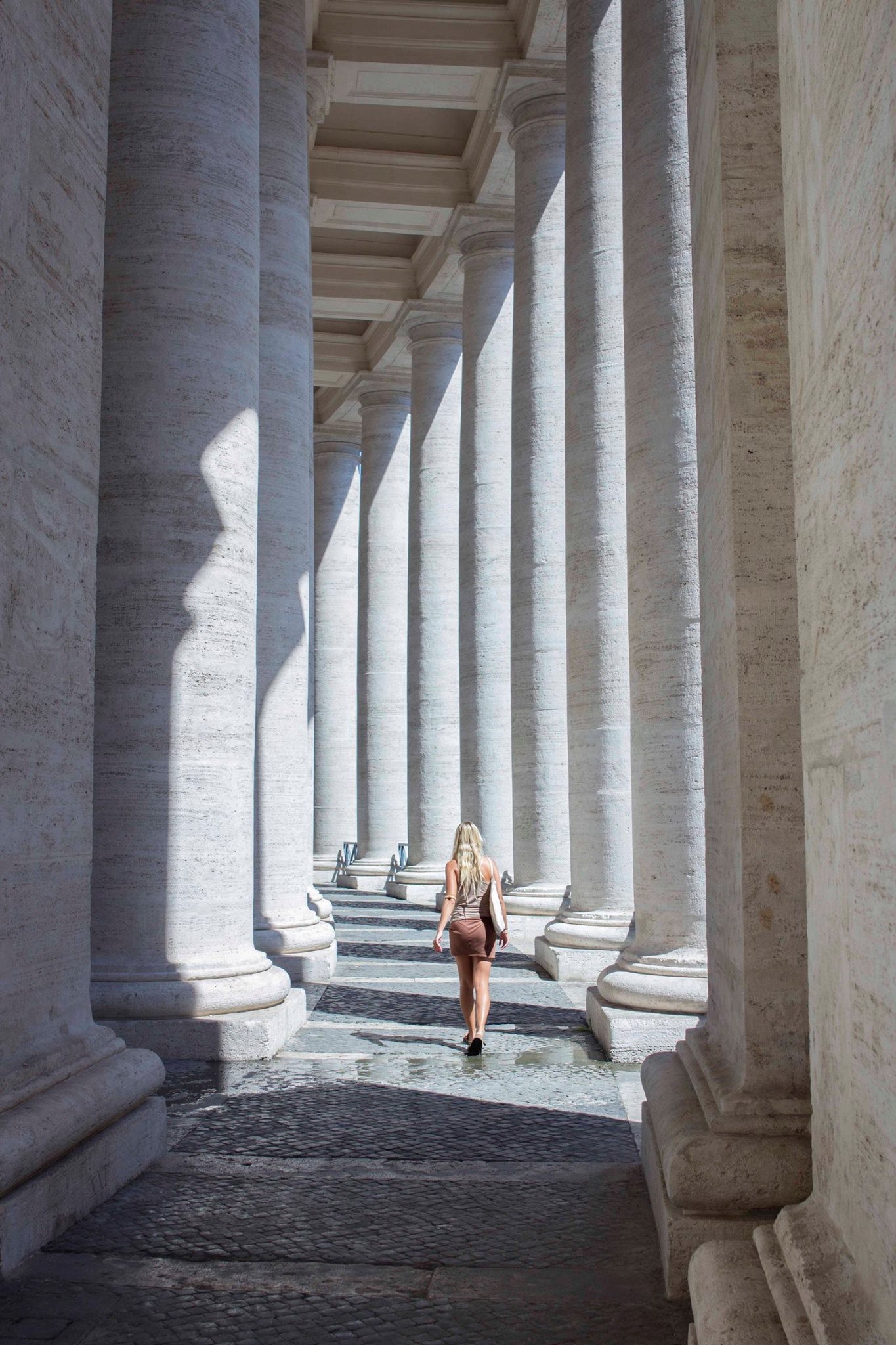 As it's a large city, it can be quite chaotic. Everyone always seems to be in a hurry, but it's a logical rush, as in order to get from one place to another in the city, you often have to take the metro, the bus, where everyone gets squashed together; and also if you're travelling by car, there's always traffic to deal with in the centre, in addition to the struggle to find parking, and drivers are crazy on the roads...it can be quite annoying.
Thus, I'd personally recommend living in this city for a short period of time, for studying, working or simply to see it all. I think it would be a fantastic experience to live here as an Erasmus student or tourist, but for any longer it would become more stressful as the years go by.
Of course this is just my opinion; I know many people who love living in Rome and they would not move anywhere else. It's just that I prefer to live somewhere less frenetic and stressful.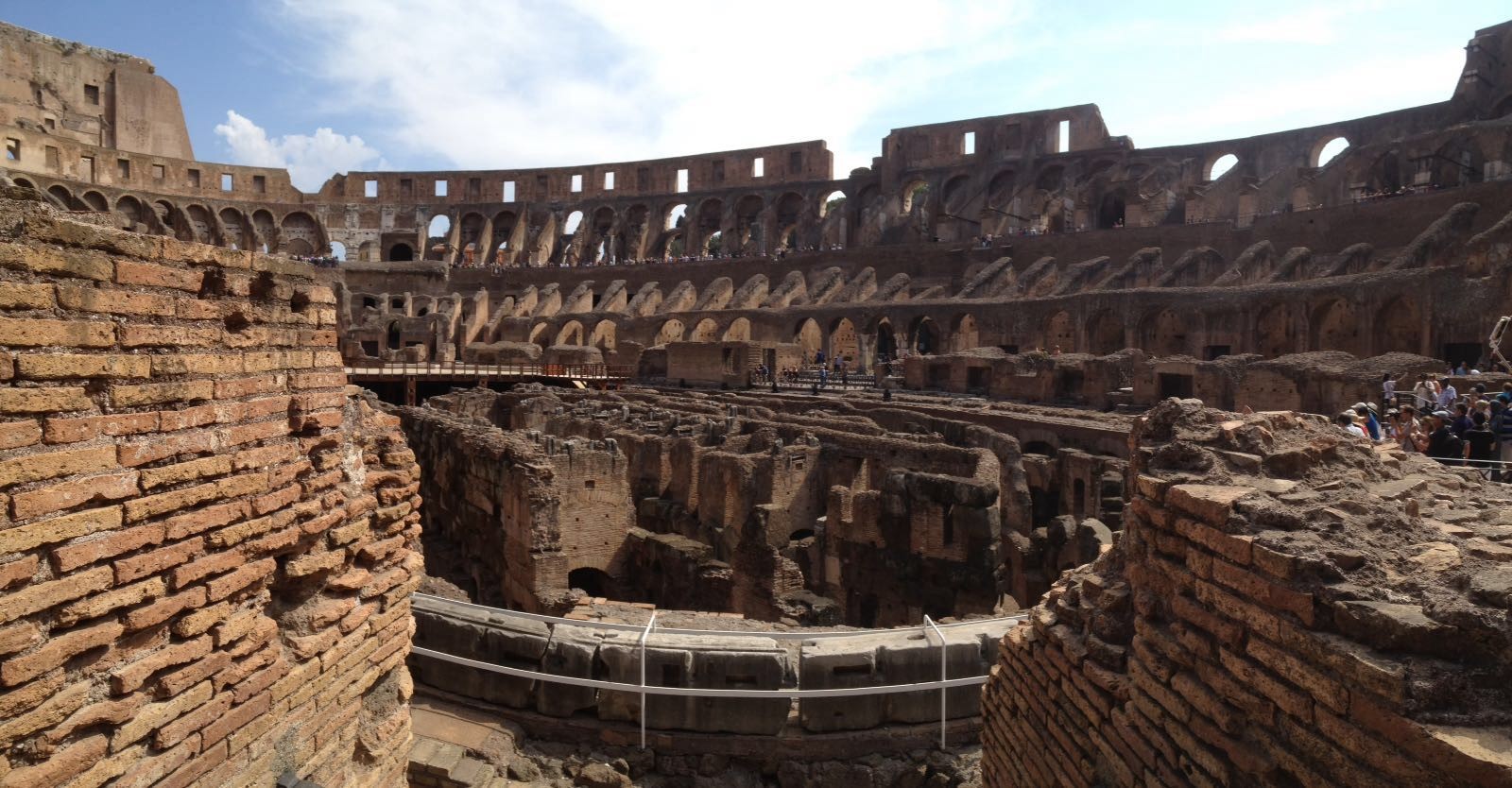 (Taken inside the Colosseum, August 2016)
How's student life in Rome?
There are many universities in Rome and even more students. Considering the population it's a young city, and there are various environments dedicated to culture, academics, student discounts etc. I study at the Università degli Studi di Roma Tre in the Philosophy and Letters College (zona Marconi on the metro). With regards to my degree, Languages, which is called "Lingue e Culture Straniere" here, everything is quite well-organised. There are various cultural activities and furthermore, for the Erasmus students, there's ESN, an organisation that plans events and trips. I spent my last year of university in Malaga (which is the third year, as bachelor degrees last 3 years in Italy, and then 2 more if you want to keep studying), thanks to the Erasmus grant which I was given by my university. Erasmus is well-organised in Roma Tre, and according to your family's financial status, each student is provided with adequate funds to live abroad comfortably.
What's the cost of living in Rome?
Compared to other European cities, living in Rome is a little more expensive, but if you choose the right places you can live well without spending too much money.
With regards to food, it depends on where you go. In other countries Italian food is very expensive, but in Rome it's cheaper (for example, pizza, pasta and gelato), and it's pretty easy to find a decent restaurant or pizzeria. However, be aware of restaurants aimed at tourists: the food lacks in quality and it costs too much. You'll just have to learn to recognise and avoid them. I suggest going to places that seem less fake and more authentic. The supermarkets are ok, for example Coop isn't that bad.
On the subject of transport, there are 3 metro lines and one ticket costs €1. 50. There are many trains and buses, ticket prices vary. Anyway, students always get discounts.
As for accomodation, flats usually cost between €300-€400. You can find offers all over the Internet, or through Facebook groups made for university students.
Where do you recommend visiting in Rome?
There is so much to see in Rome, the list is never-ending.
The most famous are:
The Colosseum and the Roman Forum
The Imperial Forum
The squares: Piazza del Popolo, Piazza di Spagna, Piazza Navona, Piazza Venezia
Campo de' Fiori
Via del Corso (a very famous street in the centre of Rome, with many shops, which connects to Piazza Venezia and Piazza del Popolo. People usually go for a walk on this street, or go shopping.
The Vatican and Saint Peter's (Vatican Museum and Sistine Chapel)
The Circus Maximus
The Pantheon
Saint Angelo Castel
Ostia and Ostia Antigua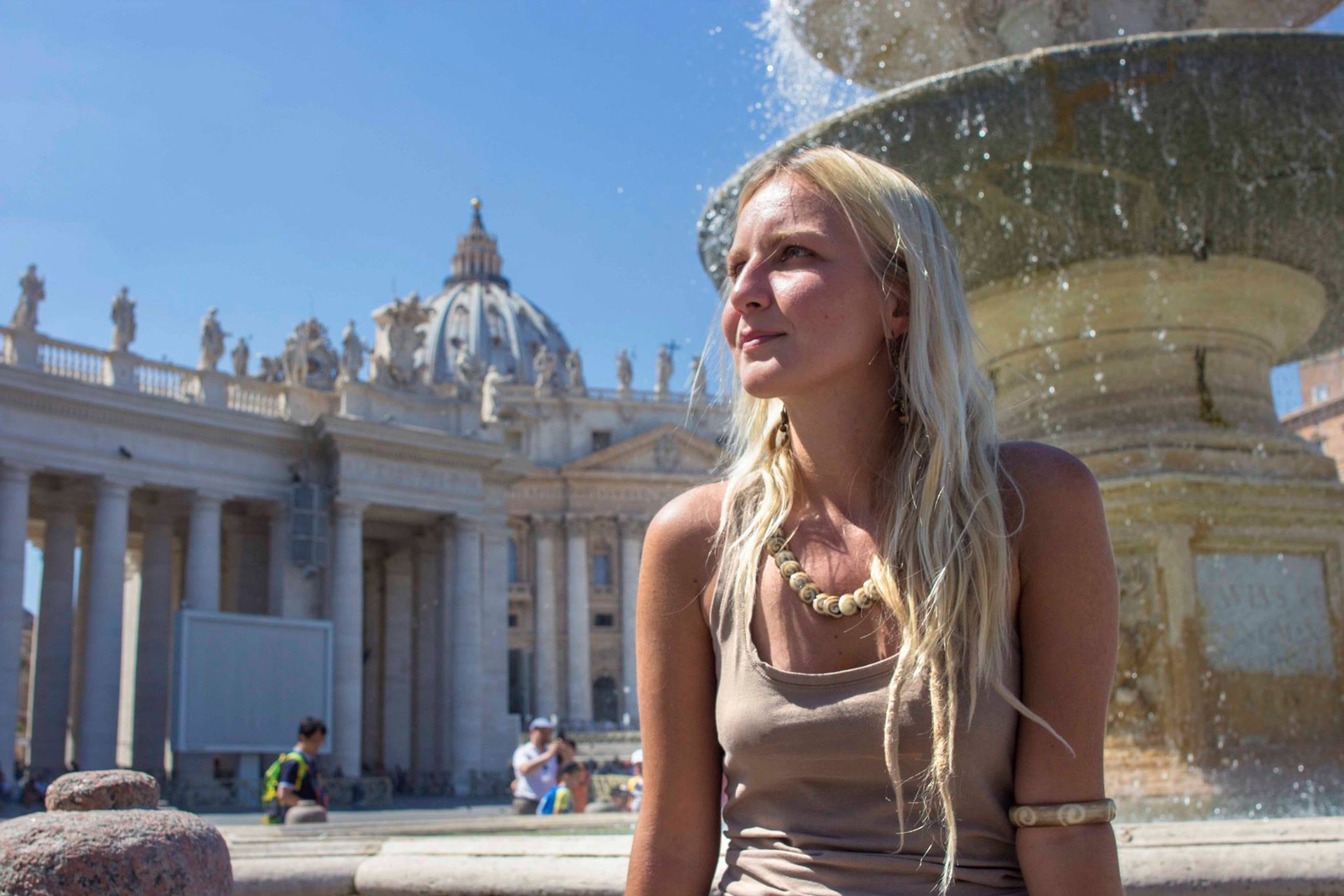 (Fountain of St. Peter's Square, Rome, August 2016)
Others that are less-known but very beautiful:
The Orange Garden
Aqueduct Park
East Villa
Ada Villa
Torlonia Villa
Borghese Villa
And eating in Rome? What are some of your favourite places?
I don't usually eat out in Rome and I don't have favourite restaurants or places to eat. As I've said, one has to learn to recognise those aimed at "foreigners" and avoid them, look around the less central neighbourhoods.
I have some advice to give concerning bars or places to go for aperitivo:
Open Baladin: it's a pub near Campo de' Fiori which has something like 40 different craft beers on tap. They serve very good food, especially the paninis (they cater for vegans/vegetarians too). All beers are €5.

In Lorenzo, there's a pub called Luppolo12, because it has 12 craft beers on tap. All the beers cost €5, except for Tuesdays when the price goes down to €3. 50 and they put out various kinds of "taglieri" (the "taglieri" are the wooden boards they put food and snacks on as part of the aperitivo).
A perfect spot for aperitivo is L'Ombralonga Vineria, also known as Il Veneziano. It's a little outside the centre, in the Centocelle neighbourhood. There aren't many places like this is Rome; they have large aperitivos for €2. 50 (cold cuts and cheese / vegetarian / vegan) and they have a wide variety of "Spritz", the typical aperitivo cocktail, and beers.

Centocelle has a busy social centre called Forte Prenestino, which organises parties, cultural activities and courses, and you can eat well there for a low price.

Near the Roma Tre faculty there's a restaurant called Verde Pistachio which is very good.
Where are the best places for going out in Rome?
The best place for students is the San Lorenzo neighbourhood, where you can find lots of bars and pubs. It's always full of young students (Italian and non-Italian), and there are also many flats rented in this area. Another more central area is the Trastevere neighbourhood, which also has many bars, pubs and squares to stay and party. Many people, especially in the summer, like to buy beers from bars and drink the on the stairs or the fountains in the squares. Next to the Lungotevere (the promenade next to the Tevere river), these are the most frequented places, especially at night.
Any advices for future students going to Rome?
Visit everything you can in the city, and try to get to know the less famous places. Learn some Italian and enjoy it!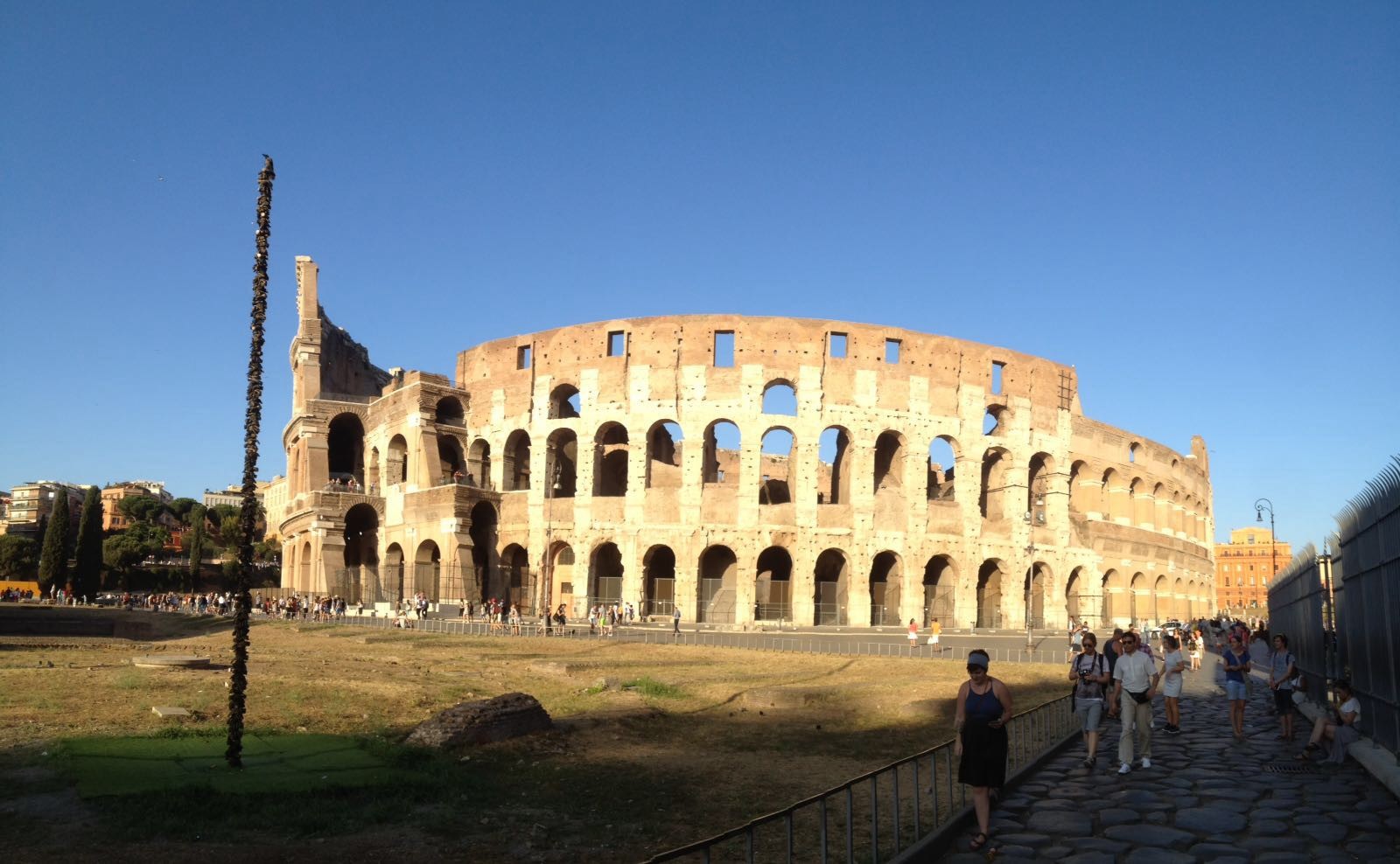 ---
Photo gallery
---
---
Content available in other languages
Share your Erasmus Experience in Rome!
If you know Rome as native, traveler or as exchange student... share your opinion on Rome! Rate different characteristics and share your experience.
Add experience →