Experience in Rome, Italy by Casey
Architecture and landscape

8 / 10 points

Entertainment

4 / 10 points

Culture and customs

8 / 10 points

Transport

4 / 10 points

Gastronomy

10 / 10 points

Prices

4 / 10 points

Party

8 / 10 points

Weather

8 / 10 points
---
What is it like to live in Rome? Would you recommend it? What is the city like?
It is a very care-free environment which costs quite a bit of money. If one learns to integrate into the culture, food can be much more economical. The atmosphere is very communal, delayed, but also relaxed. One must enjoy the better parts of patience and people (dolce fare niente).
What is the student lifestyle like in Rome?
Student-life is very carefree but costly. Classes are not very challenging. The best areas for students are San Lorenzo for economical locals and Trastevere for the wealthy expats. The best part is the cultural events which can be free at the many museums.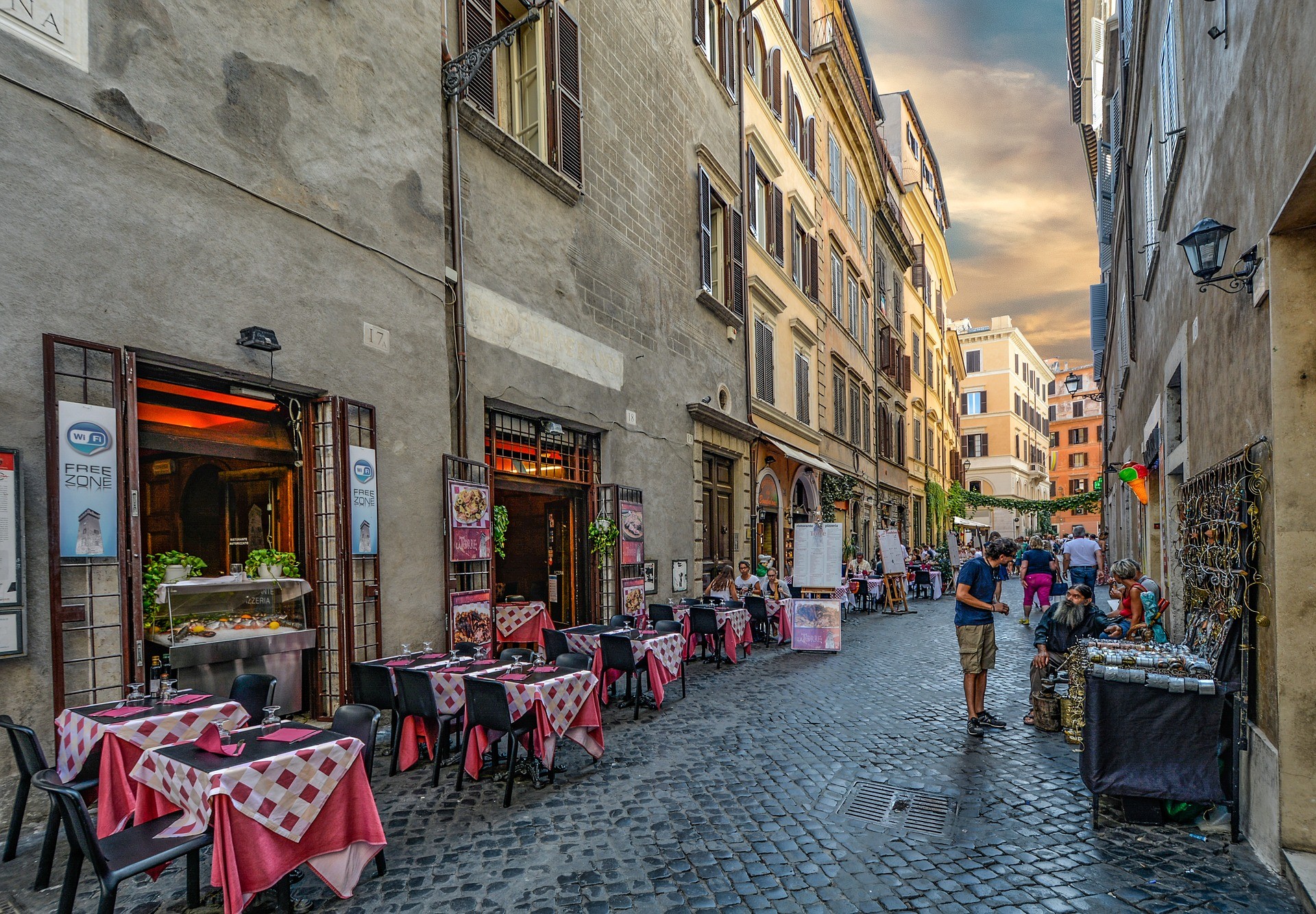 How much does it cost to live in Rome?
It costs a lot: 250-300euro for bed in a shared room, 300-500euro for a room, and 700-1000euri for a one room apartment. Food can be quite cheap, but good quality if you know where to go. Even the cheapest pasta is of high quality. Tuna, onion, and pasta at home are the best for you. The best fruit and veggies are cheap from the Egyptian sellers. Buy wine from the vat, bring your own bottle (1-2euro per liter) rather than beer, but imported Polish beer from the supermarket is best. Good climate to grow your own herbs year 'round, most apartments have balconies. Transportation: nobody buys tickets, but always keep one in your pocket just in case. Everything is within 5-7km walking distance from the center anyway.
Is it difficult to find accommodation in Rome? Is there any advice you can give?
It is difficult to find good accommodation for a good price. Unfortunately, Erasmus students don't have a lot of time to search, they arrange prior to seeing a place, but they are there only for 3-6 months. Given a little more time in searching, one can find adequate accommodation (try living in a hostel for a week while you search). Get the right feeling for the owner, or you can get screwed over. Push for a written contract (It's all about pushing in the city and having bigger balls).
What is the food like? What are your favourite dishes?
The food is amazing. Take your time to eat because eating is such a hobby for Italians. The best Roman dish is Spaghetti/Bucatini alla Carbonara, and it is very easy to make at home and for a lot of people (it costs 7-9+ euro at a restaurant, but only 2-3euro to make from fresh ingredients). No student will ever starve. Take advantage of aperitivo or happy hour, when you pay for one drink, you can eat all you want at the buffet. There are cheap restaurants in San Lorenzo, but a good place for price in Trastevere is Carlo Menta. Best is to meet some Italians and eat with them at home or with your flatmates. Sheep cheese (Pecorino) is amazing. I bought most fruits, veggies, cheeses, meats, and bread from open air markets, best for the price was either San Giovanni di Dio or Mercato Esquillino behind Termini Station. There are a couple of Polish and Russian shops that offer sour cream and things from the north.
What places would you recommend visiting in Rome?
As an Erasmus student, you have a little bit more time to see the city. So other than the historical center, off the beaten path would be to visit the Gianicolo at sunset, Villa Pamphilj, EUR and Garbatella district (Mussolini's Disneyland) or Villa D'Este and Adriano. A fun trip is to cycle the Appian Way, where you can borrow bikes at the Church Domine Quo Vadis (bus 118 or 218) and pay what you want or nothing, many catacombs are along this route. The beaches are near and transport can cost from 1-3euro.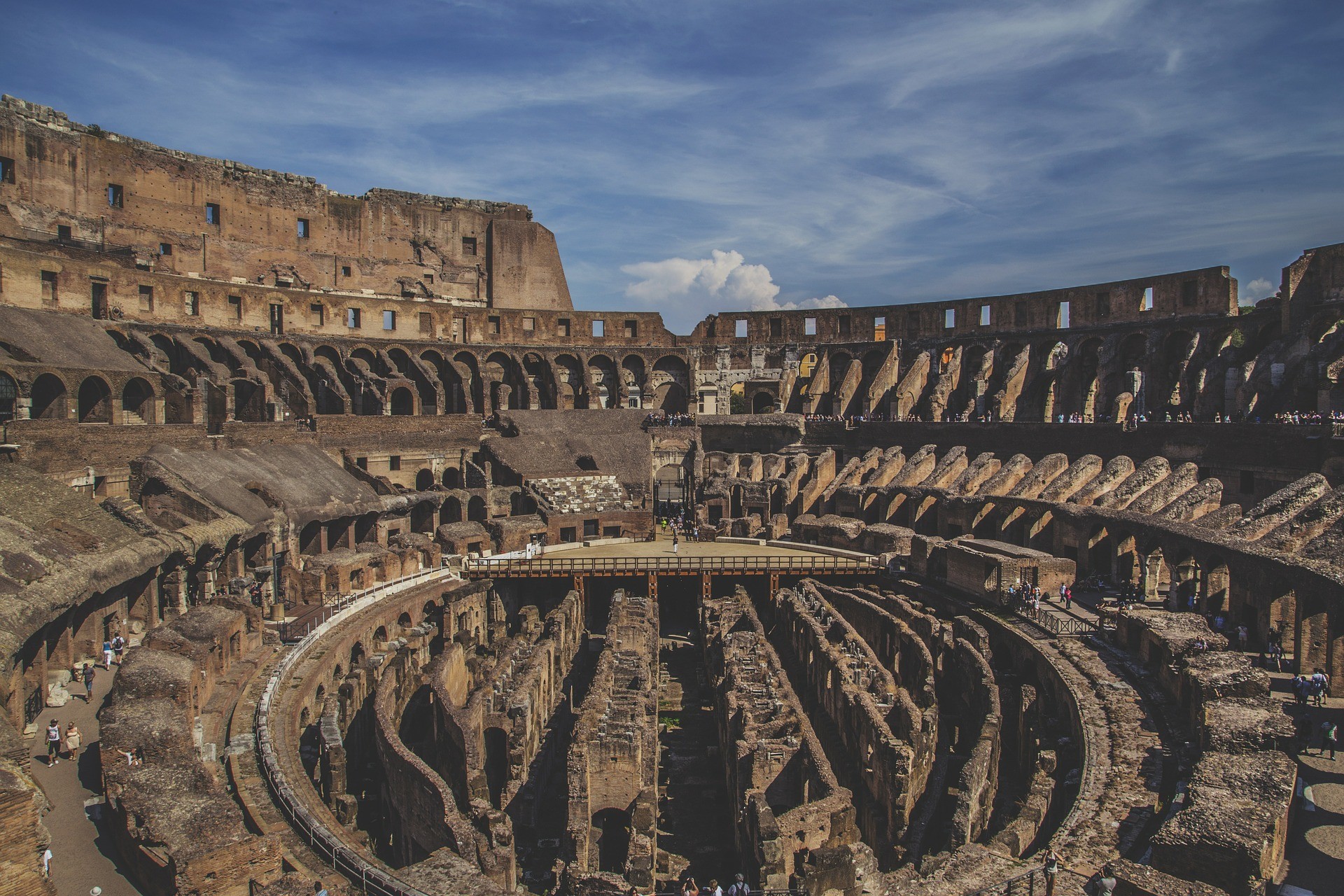 Is it good to eat out in Rome? Can you tell us your favourite spots?
It is not very economic to eat out in Rome. Do it at your own discretion. I did go quite often for gelato. The best gelato for your dollar was Old Bridge (1. 50euro for two scoops and cream), near the entrance to the Vatican Museums, there is always a long line. The best tasting (2. 50euro), however, was Giolitti's where the Prime Minister a hundred years ago would take his gelato by the Parliament.
Is the nightlife good in Rome? Where is good to go?
The nightlife is great. Everyone starts off with the Testaccio discoteques, which is a large ring of clubs around a giant artificial hill made of Ancient Roman trash and broken clay pots. The expats hit up Trastevere and Trilussa Square (expensive and full of English-speakers). Locals go to San Lorenzo, where my favorite was an absynthe bar by the name of Don Chisciotte. Erasmus are all over the city.
What advice would you give future students heading to Rome?
Have enough savings, but it's worth it. Very relaxed, historical culture surrounded by ruins on all sides, however very active living. Great place to find yourself, and push your way into a culture. Great friends and great food. Be confident, but be relaxed. In bocca al lupo!
---
Photo gallery
---
---
Content available in other languages
Share your Erasmus Experience in Rome!
If you know Rome as native, traveler or as exchange student... share your opinion on Rome! Rate different characteristics and share your experience.
Add experience →