Erasmus experience in Regensburg, Germany
Architecture and landscape

10 / 10 points

Entertainment

10 / 10 points

Culture and customs

10 / 10 points

Transport

10 / 10 points

Gastronomy

10 / 10 points

Prices

10 / 10 points

Party

10 / 10 points

Weather

8 / 10 points
---
Why did you choose to go to Regensburg, Germany
I had participated in a school exchange with a town called Landshut, which is in Bavaria and not far from Regensburg so I therefore knew the area well and knew that Bavaria suited me well.
Although many people were put off by going to Regensburg because it was in Bavaria and that meant learning Bayerisch, this was actually one of the things that attracted me to the area and added an exciting element to developing my Germanic skills.
How long is the scholarship? How much money do you receive to help you with living costs?
I was in Regensburg for the summer semester and the actual semester lasts 3 months, but you attend a one-month induction course before you start classes. This course tells you about everything from subscribing to courses to telling you about the transport system in the city and helping you open bank accounts.
I received just over £600 for my semester in Regensburg and this massively helped with my rent. But rent in all of the halls is very reasonable and nobody's rent exceeded 260 euros as far as I was aware.
What is the student lifestyle like in Regensburg?
The student lifestyle is absolutely amazing and I would do it all again in a heartbeat if I could. During the day when you are not at University you can chill out in a biergarten on the river, or in one of the many cafes in town, or if the weather is nice (which it mostly is) there are loads of parks to sunbathe in. Or Westbad is an open air swimming pool with lots of grassy areas to lie out on and work on your tan.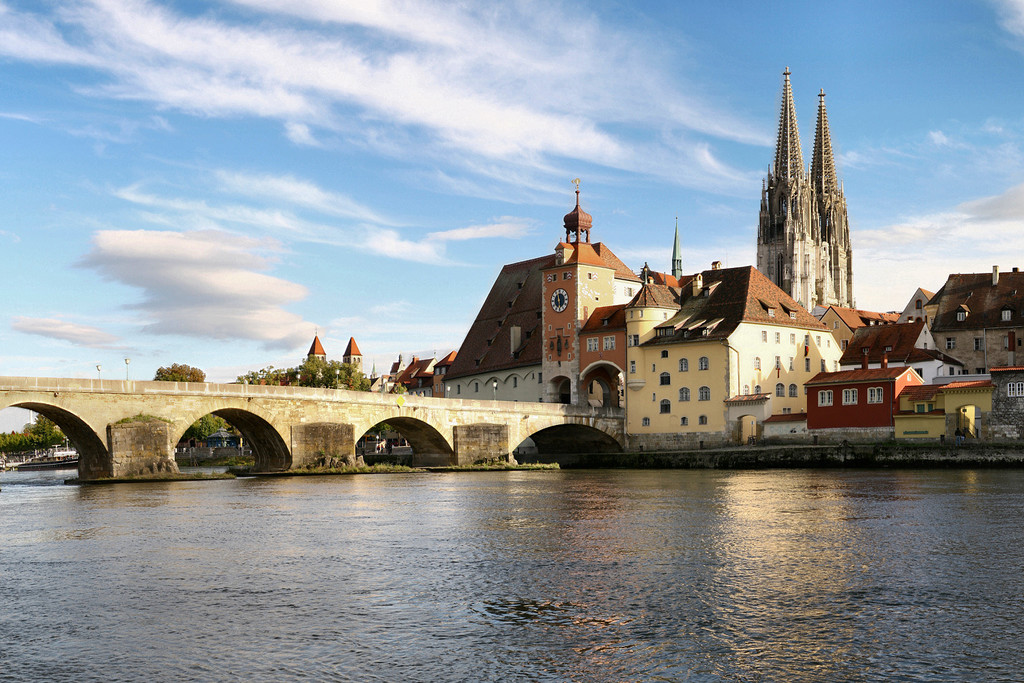 There is also a ridiculous amount of restaurants to choose from and a lot of them offer student discounts, which is always nice.
One of our favourite hangouts was a bar called Strandbar and this was a bar on the river, which they had made to look like an actual beach - sand, deckchairs, volleyball court, the lot! The best thing about this bar was that it was happy hour from 12-6 every day.
The nightlife in Regensburg is amazing. Nothing is too expensive, everything is within walking distance and clubs are always busy, you can more or less pick a club and it's guaranteed to be buzzing.
The German students studying in Regensburg are also incredible - really friendly and always eager to offer to do things with you or recommend places to go and things to see.
Would you recommend the city and the University of Regensburg to other students?
I would recommend Regensburg a hundred times over. It was the most incredible experience and the city was great to live in - you are guaranteed to have a great time!
What is the food like?
As in any other place there are many different types of cuisine to choose from - Italian, Chinese, Indian etc. But I would highly recommend trying some German dishes as most German restaurants serve speciality Bavarian food, which you can only get in that part of Bavaria. Sometimes it's a bit of a guess when you are looking through the menu, but everything that we tried we loved.
How did you find your accommodation?
I applied for accommodation through the University. I got a form sent to my home address in the UK and I had to state which price bracket I would prefer to be within. Then you arrive at the University and they inform you of your room allocation (you do not get a choice as to where you will be). But it was lovely and every residence was really social. Nobody really had a bad word to say about their halls.
What are the accommodation prices like? What are prices like for other things in general?
Accommodation prices were actually very reasonable - between 150 euros - 250 euros as far as I was aware. None of my friends paid anything higher than that and we were all pretty spread out across the halls.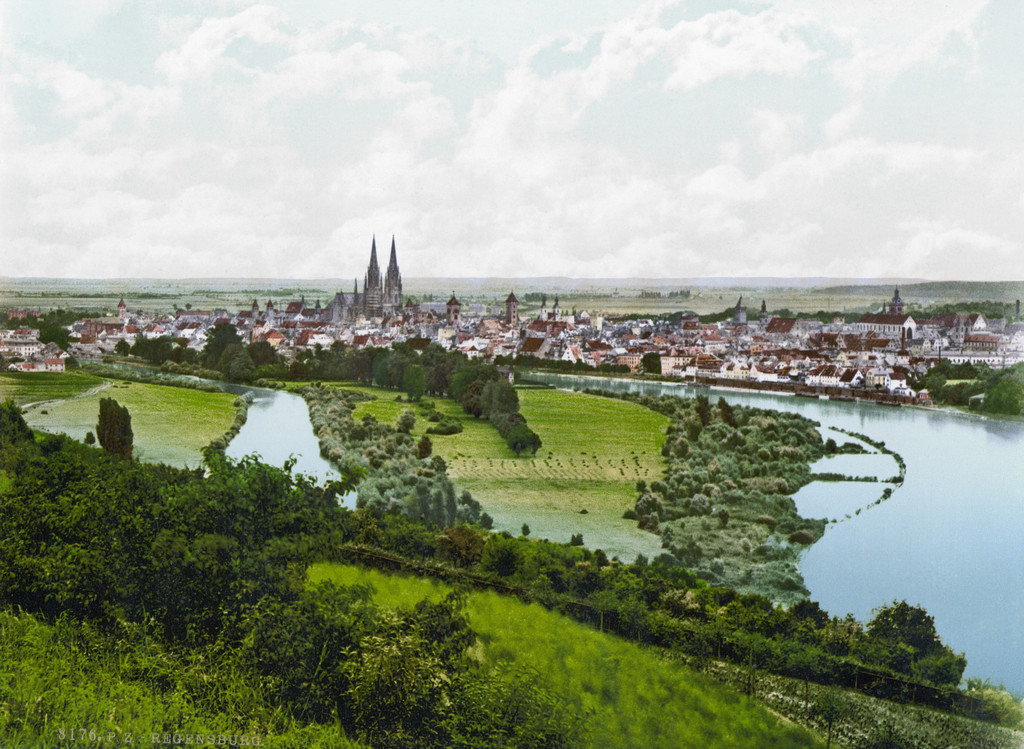 Germany is actually not too expensive for things, but like anywhere there are places which are more expensive than others. All halls have kitchens, so it's really easy to cook and that works out to be much cheaper. We turned dinner times into a social event and would share the cost of dinner between all of us, and that worked out to be outrageously cheap!
Is the language easy to get to grips with? Are there language courses available in the University?
German is not an easy language at the best of times and when you arrive in Regensburg you will panic ever so slightly when you first hear Bavarian. But they can all speak perfect 'Hochdeutsch' and are more than willing to teach you little phrases in Bavarian.
The University offers a range of subjects under the heading 'Deutsch als Fremdsprache' and these courses are great! They are divided into levels, so you have to do a small language test to determine where you will be placed. The lecturers understand that you are not fluent so take you through a range of exercises to help develop your language skills.
What's the easiest or most economical way to travel to Regensburg from your city?
Coming from Aberdeen, I was always going to have to fly. British Airways, if booked far enough in advance proves to be the most advantageous. 23 kgs weight allowance for baggage in the hold and then hand baggage on top of that and you get a free drink on the plane!
Where would you recommend to go on a night out in Regensburg?
Anywhere is good fun. Karma and Suzie Wong's are generally the first places discovered and play generic pop music all week, so you can be sure of a good night out.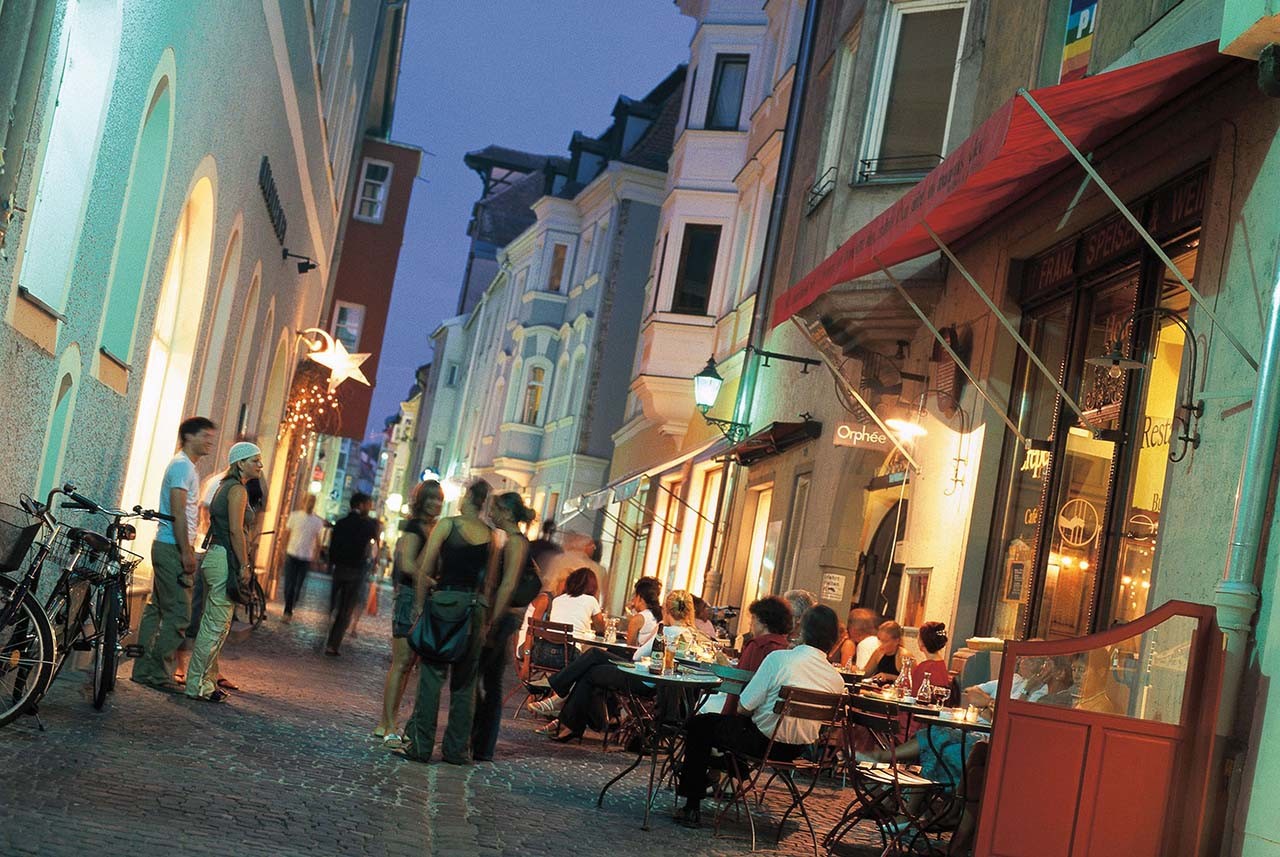 If you like electro then Suite 15 is the place to go! Suite also has a separate space that plays 60s music on a Thursday night, which is always good for a sing-along.
Zapzaparia is really good if you want a good dance and cheap tequila.
Gloria is a converted cinema so is huge! The last Saturday of every month they play 90's music and that's definitely worth a visit.
If you want to go to a bar, Regensburg has more bars per square mile than any other city in Germany so basically pick one and you will soon discover your favourites.
And for eating? Can you recommend some good restaurants in Regensburg?
Osteria is the most famous restaurant in Regensburg - their pizzas are huge (do not attempt on your own) and it's really good value.
Pampam is also very cheap and tasty and they do student offers.
There is a little restaurant/cafe called Felix and we went there all the time - really good food, great service and they let you stay as long as you want.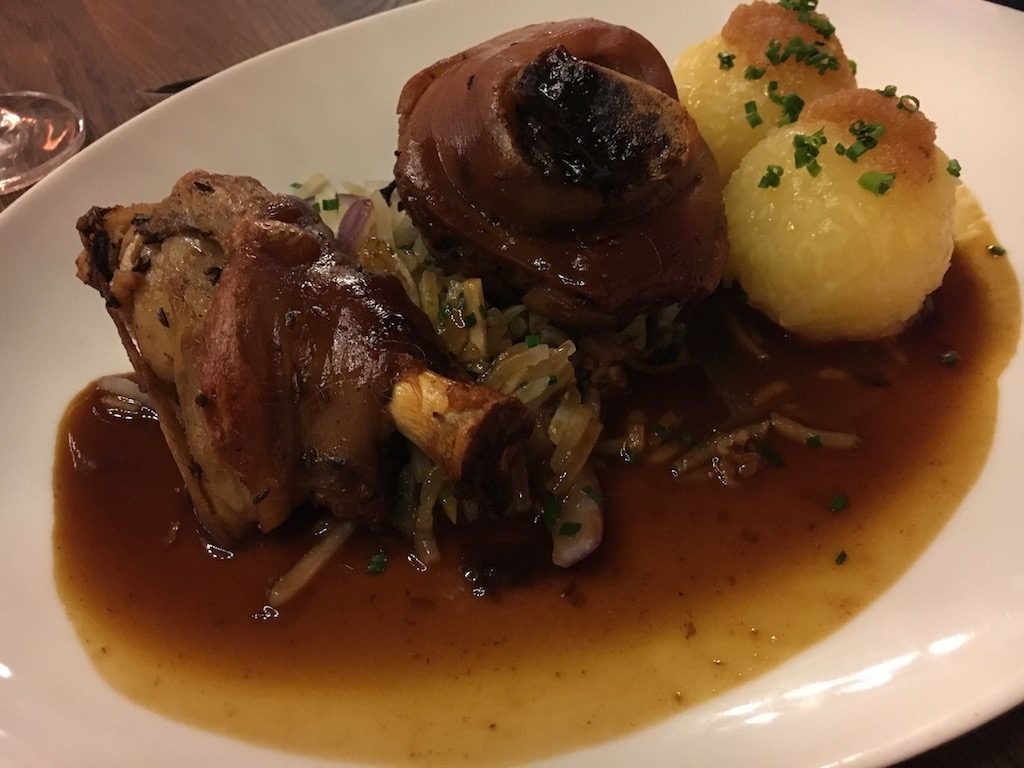 What good cultural sites are there to visit?
The cathedral in Regensburg is iconic, as is the bridge connecting the two sides of the city. Goethe also lived there for a while and you can see his house.
But the railway network in Germany is unbelievable and you can travel anywhere for hardly anything. The tickets work out to be cheaper if more of you go.
Is there any other advice that you could give to future students who are going to Regensburg?
Speak as much German as possible, experience the culture and most of all, enjoy it!
Get all of the paperwork done and out of the way as soon as possible so that you don't have to worry about anything throughout the year/semester.
Go on the Erasmus organised events - it's a great way to meet people and they are in the same position as you, so you can all help each other out.
---
Photo gallery
---
---
Content avaiable in other languages
Share your Erasmus Experience in Regensburg!
If you know Regensburg as native, traveler or as exchange student... share your opinion on Regensburg! Rate different characteristics and share your experience.
Add experience →