Erasmus Experience in Presov, Slovakia by Jerôme
Architecture and landscape

6 / 10 points

Entertainment

8 / 10 points

Culture and customs

8 / 10 points

Transport

4 / 10 points

Gastronomy

6 / 10 points

Prices

8 / 10 points

Party

8 / 10 points

Weather

6 / 10 points
---
Why did you choose to go to Presov, Slovakia?
Presov is a provincial city that is still relatively small, even though it is the third biggest city in Slovakia with 90,000 inhabitants. I wanted to avoid choosing a country that is in too high demand by Erasmus students (Spain, Italy, the Netherlands…) so I could have a more authentic experience. I also wanted a country where life is different from that of France, in order to discover something else, another reality.
In fact, I originally wanted to go to the U. K or Ireland to practice my English, but my university didn't offer any of these Erasmus destinations. So I made do with the countries in Eastern Europe that offer courses in English. I was enticed by the courses in my major (geography) offered by the university in Presov.
Presov, despite being difficult to access from France (or further away), is well placed in central Europe. It is 6 hours away from Krakow by bus, 4 hours from Budapest by train and 150 kilometers from the Ukrainian border.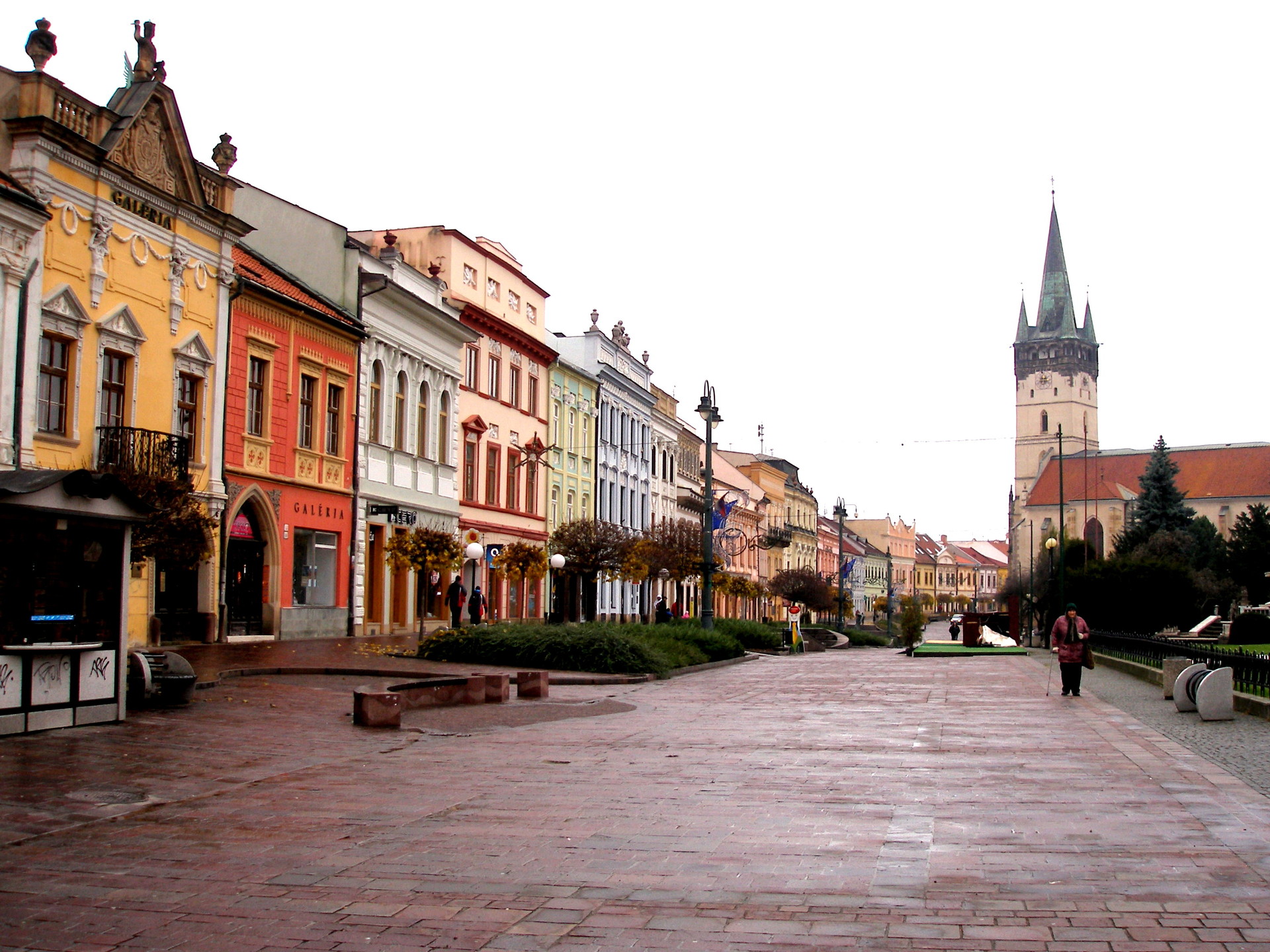 How long is your stay? How much financial aid do you receive?
My residency lasted 4 months (from 2nd February to 1st June 2016). I received €600 financial aid with the Erasmus grant (which everyone is able to get, there's unlimited resources).
What is the student experience like in Presov?
It is excellent. There weren't many Erasmus students: 50 in total, and only 2 in my faculty (geography). On the whole, there are more female Slovakian students than male students. The ESN, the Erasmus association led by locals, regularly organized evening events and trips. For example, we went to Krakow in February for 3 days for €50. In terms of evening events, there was a piano concert by the manager of the ESN, national dishes prepared by Erasmus students, a 'flag night…
Would you recommend the city and the University of Presov to other students?
Without hesitation. Presov is a great place to live. You shouldn't be scared by the blocks of communist buildings. Life in subsidized housing is safe. There is also a small, old town center. The choice of shops is big, even if they are scattered across the city and quite spread out. In terms of liveliness, the city center is often dead in the evenings.
How is the food in this country?
Hearty and fortifying. A few typical dishes: pirohy, ravioli filled with mashed potato, halusky, gnocchi often served with cheese (bryndza); peppers (paprikas), often served raw. Soup (polievka) is the best starter, in winter and summer alike. There's no cheese after the main course, and rarely a dessert. With regards to drinks, beer (pivo) is the national alcoholic drink, along with vodka, borovicka (a type of gin) and slivovica (plum brandy).
Did you have any difficulty finding accommodation in Presov?
No. The university offers two-person rooms on campus for €120 per month. Personally, I contacted the tourism office to find accommodation in town, as a way of having more contact with locals. You can contact the office in English by email or by phone, they're very welcoming.
What is the cost of living in Presov?
For the French, it's not very expensive. Their currency has been the euro since 2009. A beer costs €1 for a pint; a meal at the cafeteria is €1.53 ; a meal at a restaurant is less than €10; a large shopping bag filled with essentials is €15; an ice cream cone is €0.30; a bus ticket is €0.35. For clothes or high-tech products, don't expect any discounts. The prices are just as high as in France.
How do you find learning the language? Did you go to any language classes organized by the university?
It is interesting to learn a few words of Slovakian like I did at the university, to communicate with the locals. English is still not very common in Slovakia. They speak more Russian or German. Young people speak English quite well.
What is the most economical way of getting to Presov from your city?
By plane, hands down, especially if, like me, you're leaving for several months with armfuls of bags. I traveled by plane from Lyon to Vienna, with a connecting flight in Brussels with the company Brussels Airlines. When I came back, I did the same thing but from Budapest (Hungary).
Personally, I think you should avoid landing at Kosice in Slovakia, which is the nearest airport to Presov, as journeys from France with hold luggage are very expensive. It's the same for Bratislava, which is a small airport. Focus on Vienna, which is only 80 kilometers from Bratislava.
From Vienna, you can reach Presov by train. An initial journey from Vienna to Bratislava which lasts an hour, then a second journey from Bratislava to Presov, which adds another 5 hours so it's quite long. From Budapest, the train to Presov, with a changeover at Kosice, is 4 hours 30 in total.
In terms of price for the journey, you can get there with 2 pieces of hold luggage at 23 kilos for less than €200 (plane + train) with the two solutions described above.
The bus is possibly cheaper, but it's worth noting that you'll have to stay seated for hours (Presov is more than 1,500 kilometers from France, where I live). For me, this option would have been exhausting.
What places would you recommend to go on a night out in Presov?
There aren't hundreds! Ponorka on Weberova street, which is really the nightclub of Presov. For bars and pubs, the vibe is quite nice at La Gondola (20 Hlavna) or at Swagman (it's not easy to find, as the entry is at basement level on Okruzna street).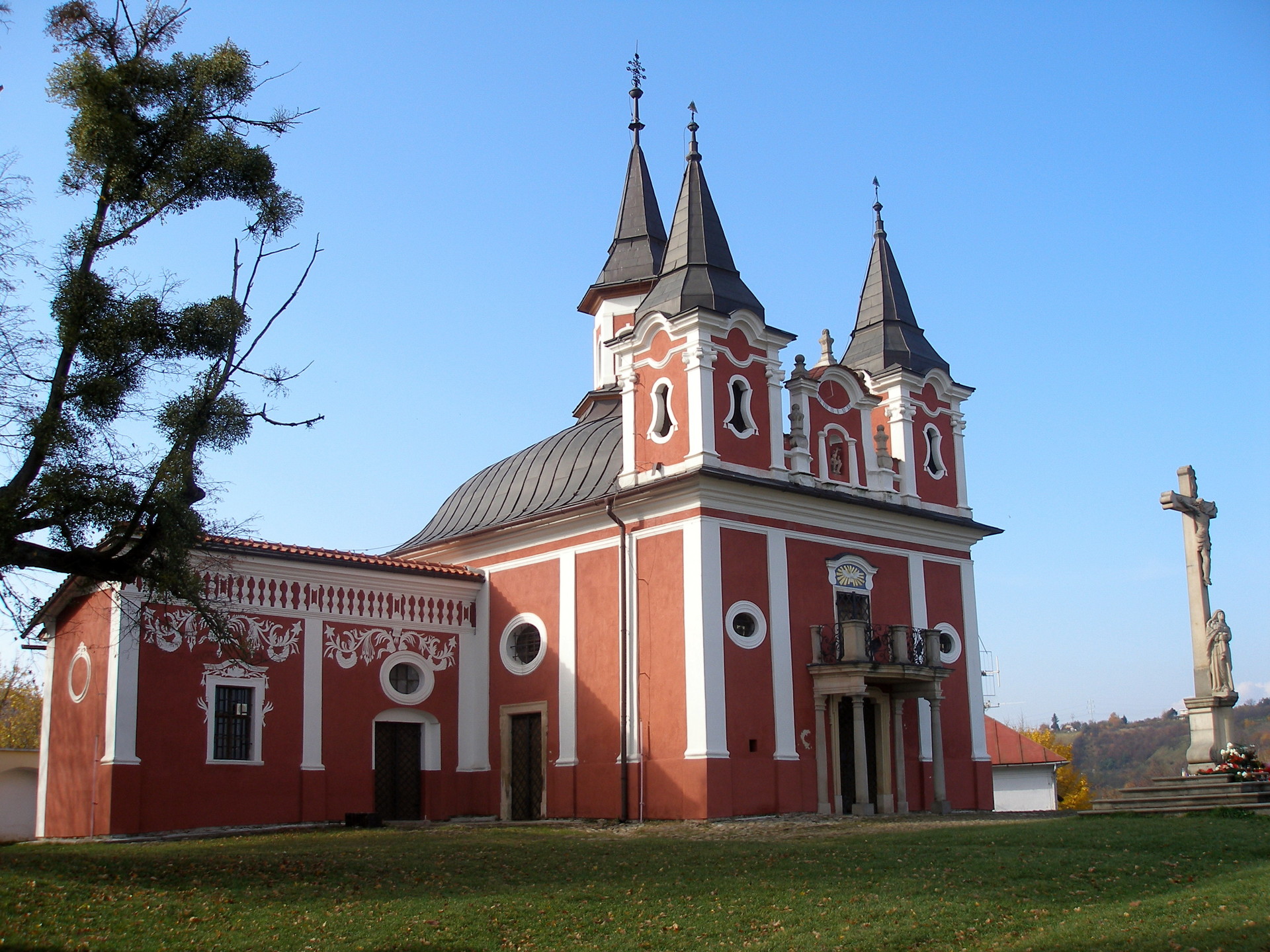 And to eat in Presov? What are your favorite places?
A good traditional and inexpensive restaurant (menu is €3.20 for lunch on a weekday) is Šarišská Chiža (67 Hlavna), where the dining room is in an underground stone cellar (the entrance is in a courtyard).
To eat on the go, a slice of pizza is €1 from Borsalino (121 Hlavna) or the pizzeria behind the bus stop opposite the university, next to 1 Day.
And what cultural visits would you recommend?
In Presov, taking a walk in the middle of the central square (Hlavna) is always nice, as well as taking a tour of the churches in the city (the main one is the Co-Cathedral of Saint Nicholas).
For more things to do, you can go to The Church of the Holy Cross, which you can see from the university. When going up, you can admire the Way of the Cross and an amazing view of the city.
For other places to visit nearby: the salt mine of Solivar to see the biggest wooden wheel in central Europe. A hike up to the castle ruins of Velky Saris and Kapusany to admire the nature along the trail and spectacular panoramic views. You can easily get to all these places by train or by bus.
Any advice to give to future students in Presov?
It's a destination for those that love calmness, nature and simple, friendly people.
---
Photo gallery
---
---
Content available in other languages
Share your Erasmus Experience in Presov!
If you know Presov as native, traveler or as exchange student... share your opinion on Presov! Rate different characteristics and share your experience.
Add experience →