15 things to do and see in Prague!
A few years ago, for my 18th birthday, my aunt very generously took me on holiday to Prague. We had a wonderful few days together, getting to know the city better, as well as each other, and made so many lovely memories. Today, I'm going to be running through fifteen things we enjoyed doing while in the Czech capital, and which I think anyone visiting the city should do too!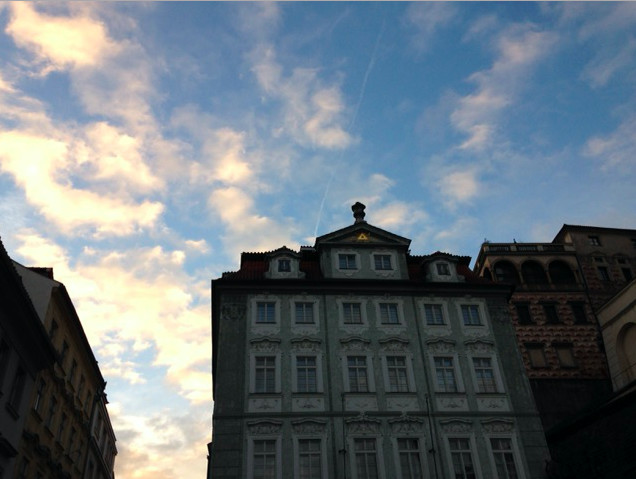 Visit Prague Castle
Prague Castle is not just a fortress, as its name might suggest, but a whole complex, complete with palaces and a cathedral. My aunt and I spent almost a whole day wandering from sight to sight – we got a ticket that included everything – and particularly enjoyed visiting the Old Royal Palace and the Basilica of St George, whose relatively plain interiors we found rather refreshing.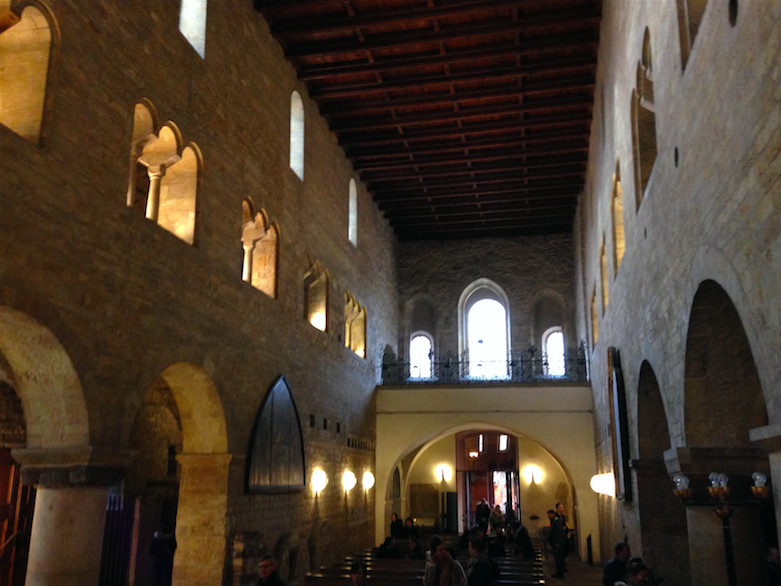 Another highlight was wandering down Golden Lane, a row of quaint coloured houses, dating back to the sixteenth century. We got to walk inside a couple of the buildings and see how they would once have been decorated. In addition, we were amused to discover that Franz Kafka had spent a brief time living at number 22! Finally, we enjoyed visiting the castle's former torture chamber, and seeing the sorts of instruments that were once used to punish prisoners.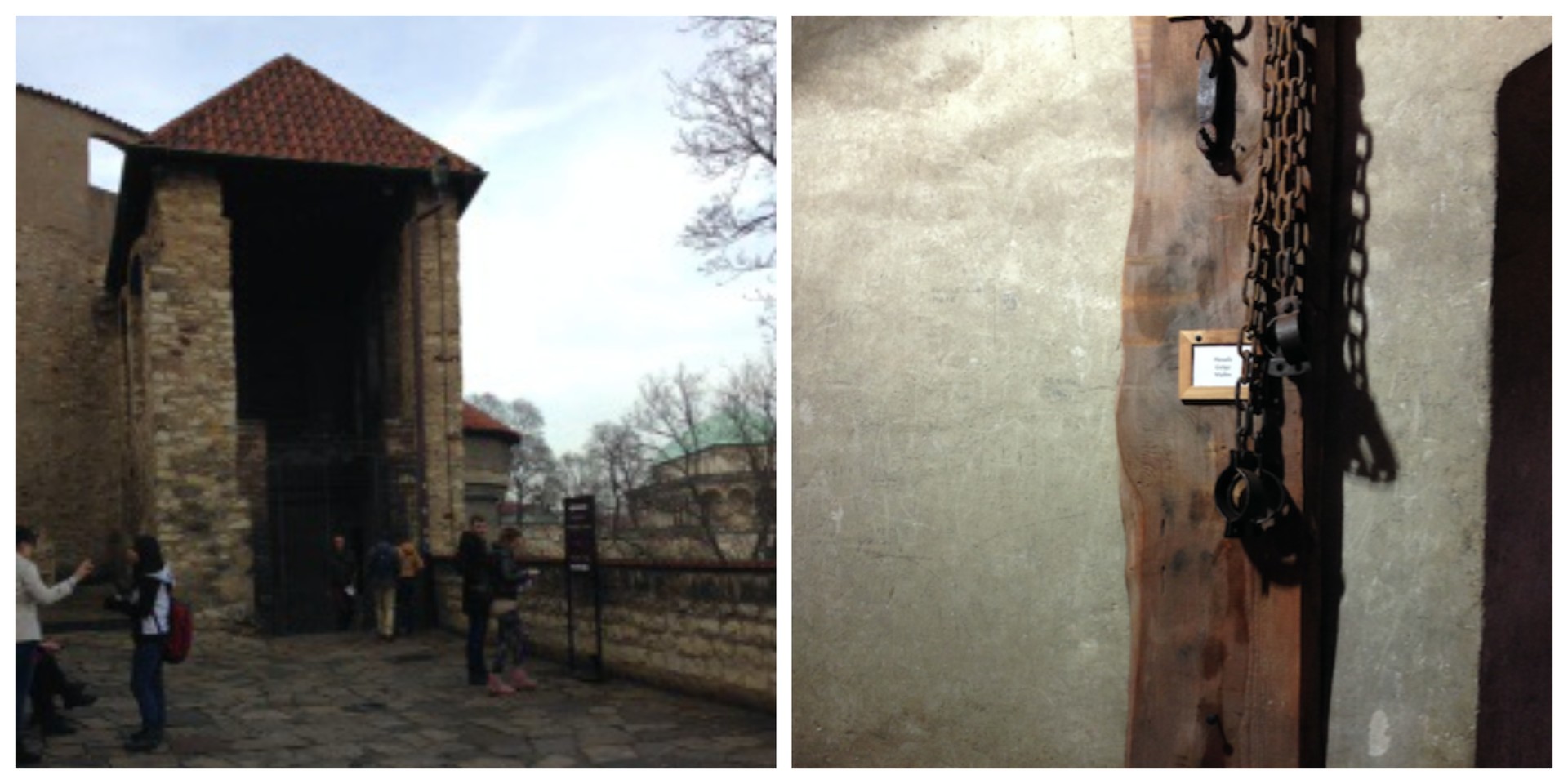 See the city cathedral
St Vitus Cathedral is actually part of the castle complex, but I felt it deserved its own separate section. This Gothic building is stunning inside and out – just look at the intricate carving of the façade on the left! – and is undoubtedly one of the city's most iconic monuments.

We climbed to the top, and enjoyed tremendous views over Prague, as well as a peek at the building's bells. Back down on the ground, we also had a quick wander around the cathedral's treasury, and were particularly interested by the reliquaries on display.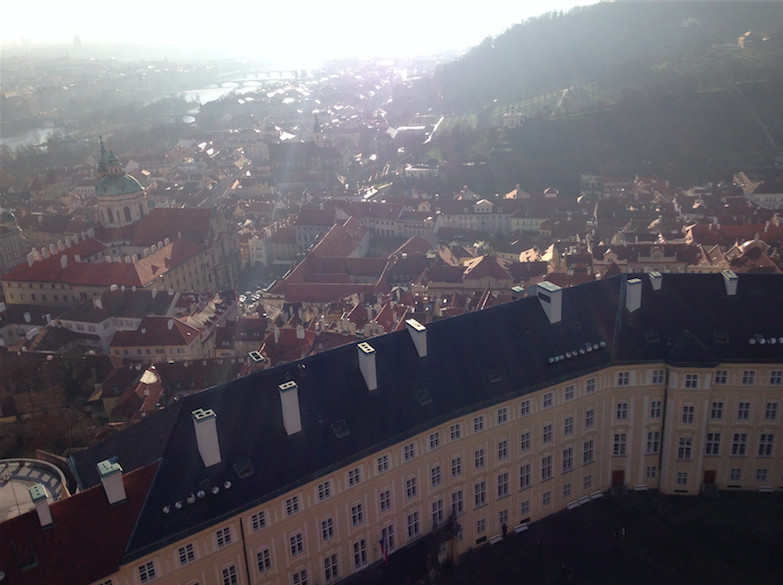 Visit St Nicholas Church
Another Gothic house of worship worth visiting is the extraordinary St Nicholas Church. My aunt and I stumbled across this place rather by chance, but if you're in the Old Town Square, I'd definitely recommend popping in. You'll be greeted by amazing frescoes, sculptures, and chandeliers – very Instagrammable!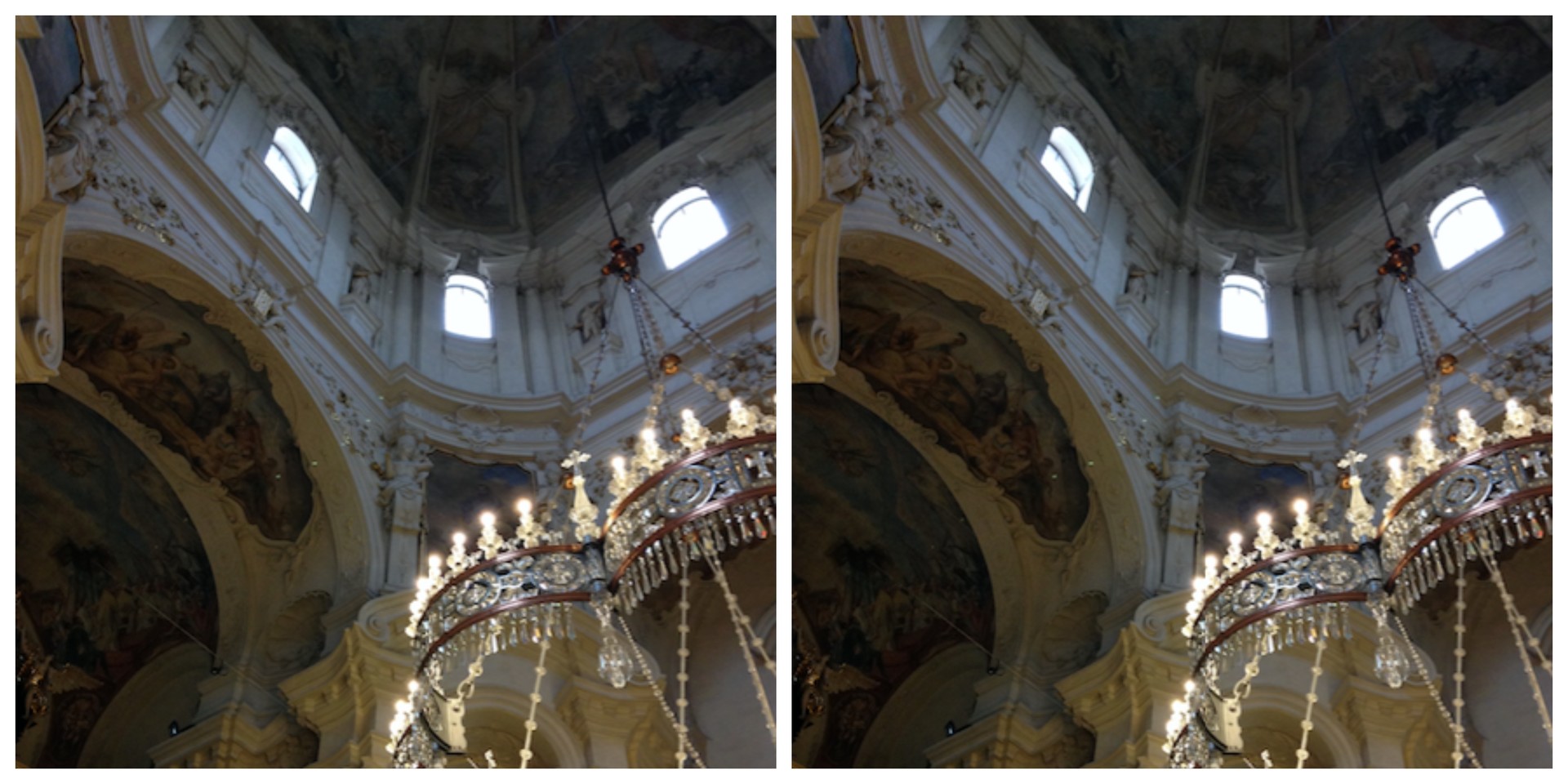 Cross the Charles Bridge
It would be a sin to visit without Prague crossing the fourteenth-century Charles Bridge! You'll have artists and salesmen pestering you at every step, but a stroll over the Vltava river is, nonetheless, very pleasant. This structure is also well-known for the towers that stand at either end of it. My aunt and I climbed the one on the Lesser Town (Malá Strana) side of the city, and loved the view we had of Prague Castle, which was lit up for the night.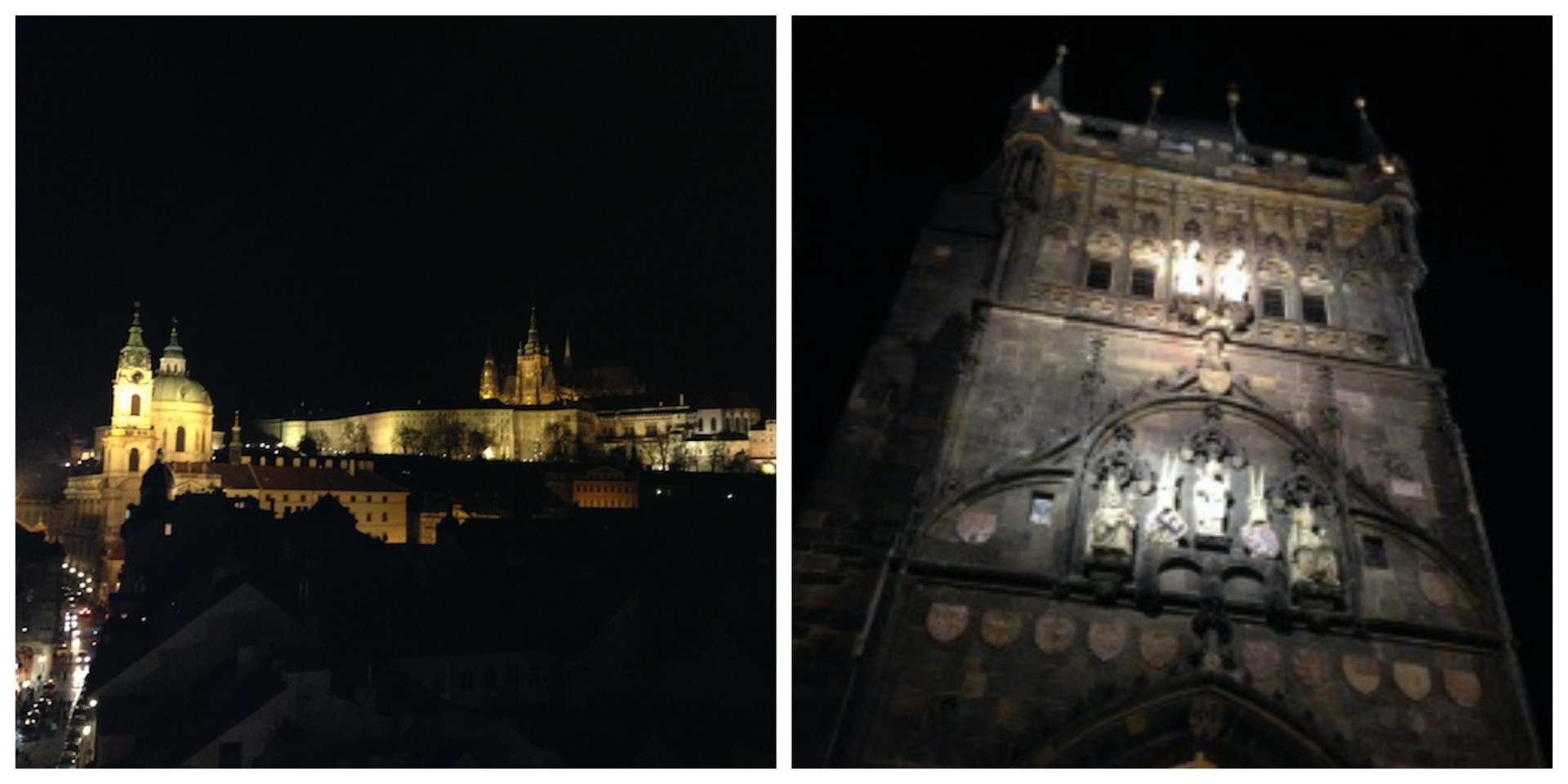 See the Prague Astronomical Clock
I'd read, before going to Prague, that its astronomical clock was one of the most disappointing sights in the world. We decided to go and see it despite this negative review, and were pleasantly surprised. Not only was it beautiful to look at, but we also couldn't quite believe that it was still functioning, some six centuries after it was first installed on the wall of the Old Town Hall.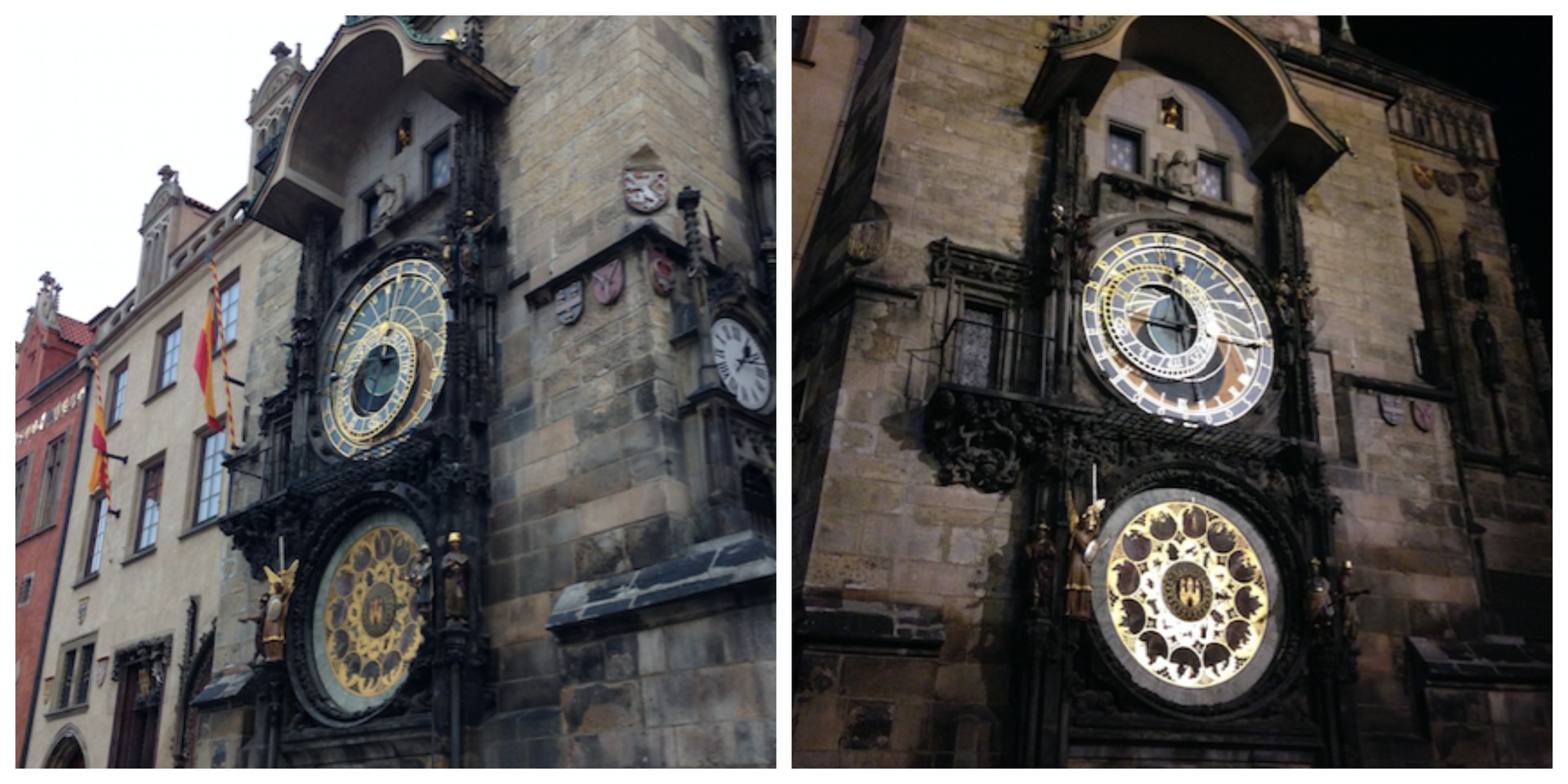 See the Dancing House
One of the reasons I chose to go Prague was because I'd seen photos of the Dancing House. This quirky modern building – designed by Czech architect Vlado Milunić in collaboration with Frank Gehry – is meant to resemble two people having a boogie, and it really does do as good a job as a still object can of reflecting this sort of movement! We only saw it from the outside, but I'd definitely recommend a quick trip if you're interested in architectural oddities!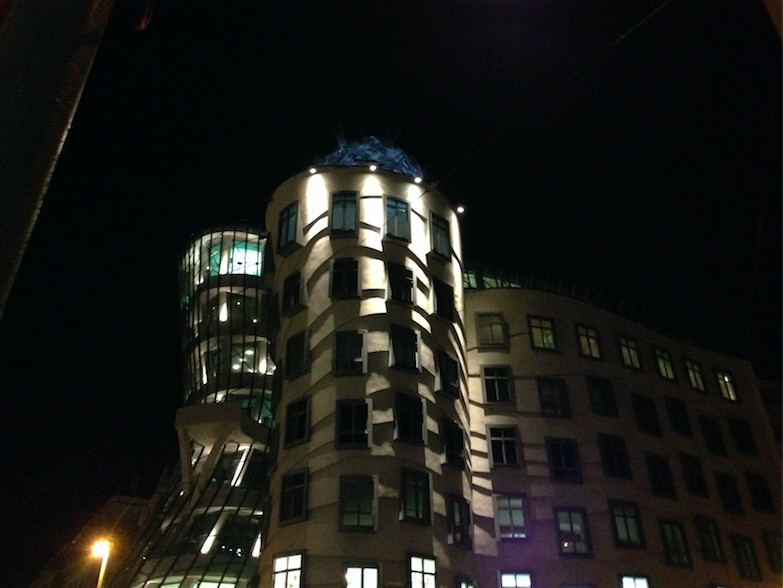 Visit the Old Jewish Cemetery
Prague has had an active Jewish community since the tenth century, and today, the city is filled with monuments linked to these people. One such landmark is the Old Jewish Cemetery, a striking burial ground overflowing with graves. Here, you'll see stones bending in all directions, a (quite literally) staggering reminder of the number of Jews who called Prague their home between the fifteenth and eighteenth centuries.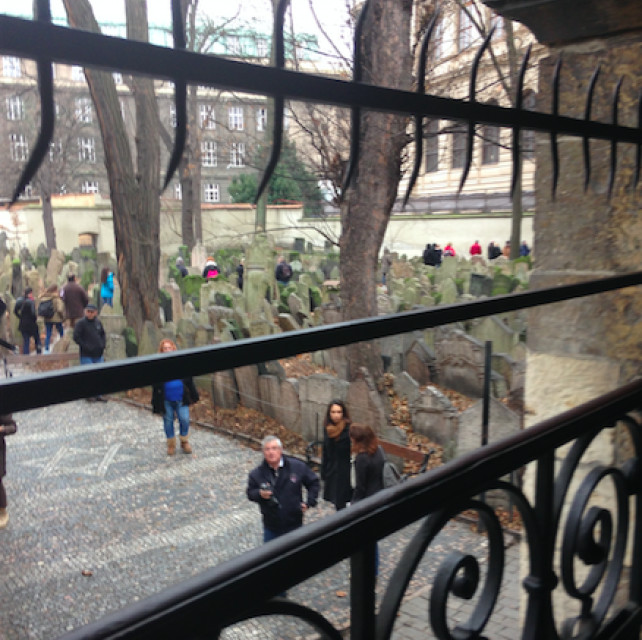 See some of Prague's synagogues
One of the highlights of our trip was seeing some of Prague's extraordinary synagogues. We saw four in total, all included in the same ticket: the Old-New Synagogue, the Pinkas Synagogue, the Maisel Synagogue, and the Spanish Synagogue, my personal favourite.

The first three had fairly basic interiors, but the inside of the fourth was unbelievably opulent – see below! The most sobering of the quartet, on the other hand, was the Pinkas Synagogue. Here, we saw a wall covered with the names of the 77,297 Bohemian and Moravian Jews who were victims of the Holocaust. To think that this was just a fraction of the total number across Europe… We were lost for words.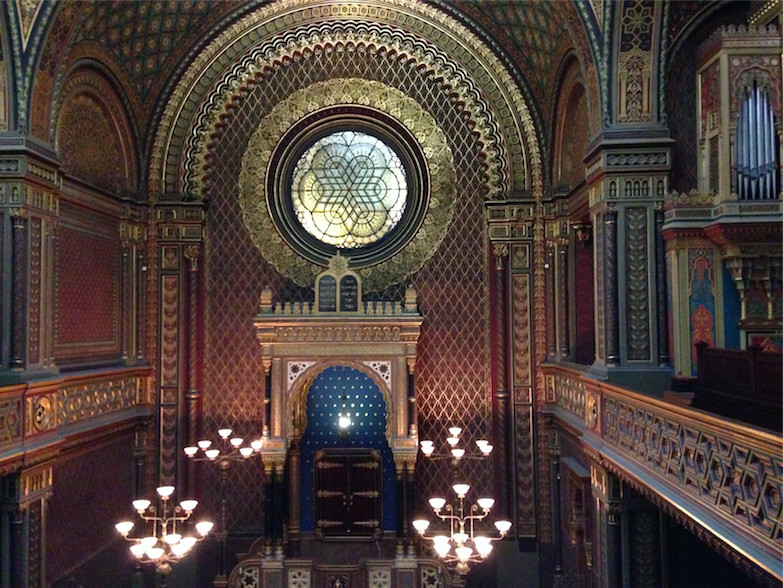 Climb Petrin Hill
If you still haven't got enough of the sight of Prague from above – and I certainly wouldn't blame you! – take a walk up Petrin Hill. The ascent isn't too arduous, but if you'd prefer to save your energy, there's a funicular railway service that will take you up to the top! Here, you'll find loads of fantastic observation decks, as well as the Petrin Lookout Tower, an Eiffel Tower lookalike which offers splendid views over the surrounding area. On your way back down, you may also bump into Saint Michael's Church, a wooden structure which was actually taken apart and rebuilt twice before the Orthodox community finally settled on its current location!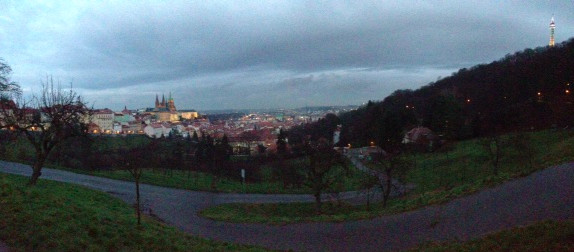 Visit Prague's Museum of Miniatures
Just next to Petrin Hill is Prague's Museum of Miniatures, a place that absolutely fascinated me and my aunt. Inside was a little room filled with microscopes, each one magnifying a different tiny object. Often, other compact items were placed next to the main articles to give a sense of proportion: for example, one extraordinary exhibit showed some camels standing inside the eye of a needle! We spent the rest of the evening wondering how on earth art could be produced on such a minuscule scale.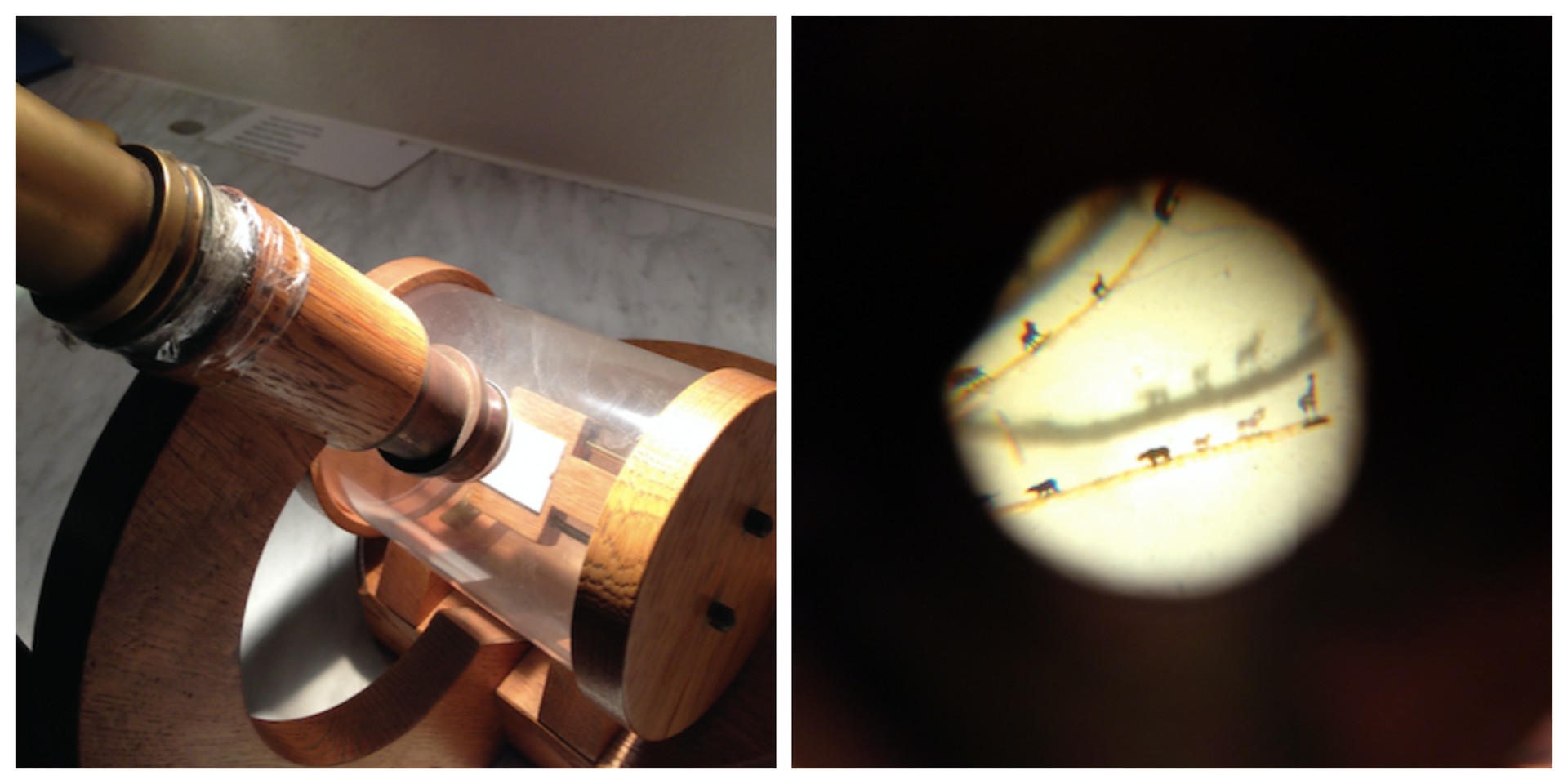 Go to the opera
On the second evening of our trip, my aunt very generously took me to the opera! This decision was pretty last minute, so we didn't have any fancy clothes with us, and felt a little out of place sharing a balcony with people in suits and gowns. However, we had a fantastic time seeing La Traviata at the Prague State Opera House, and were blown away by both the singers and the extraordinary building. It was a treat to look up and admire the beautiful frescoes on the ceiling between acts.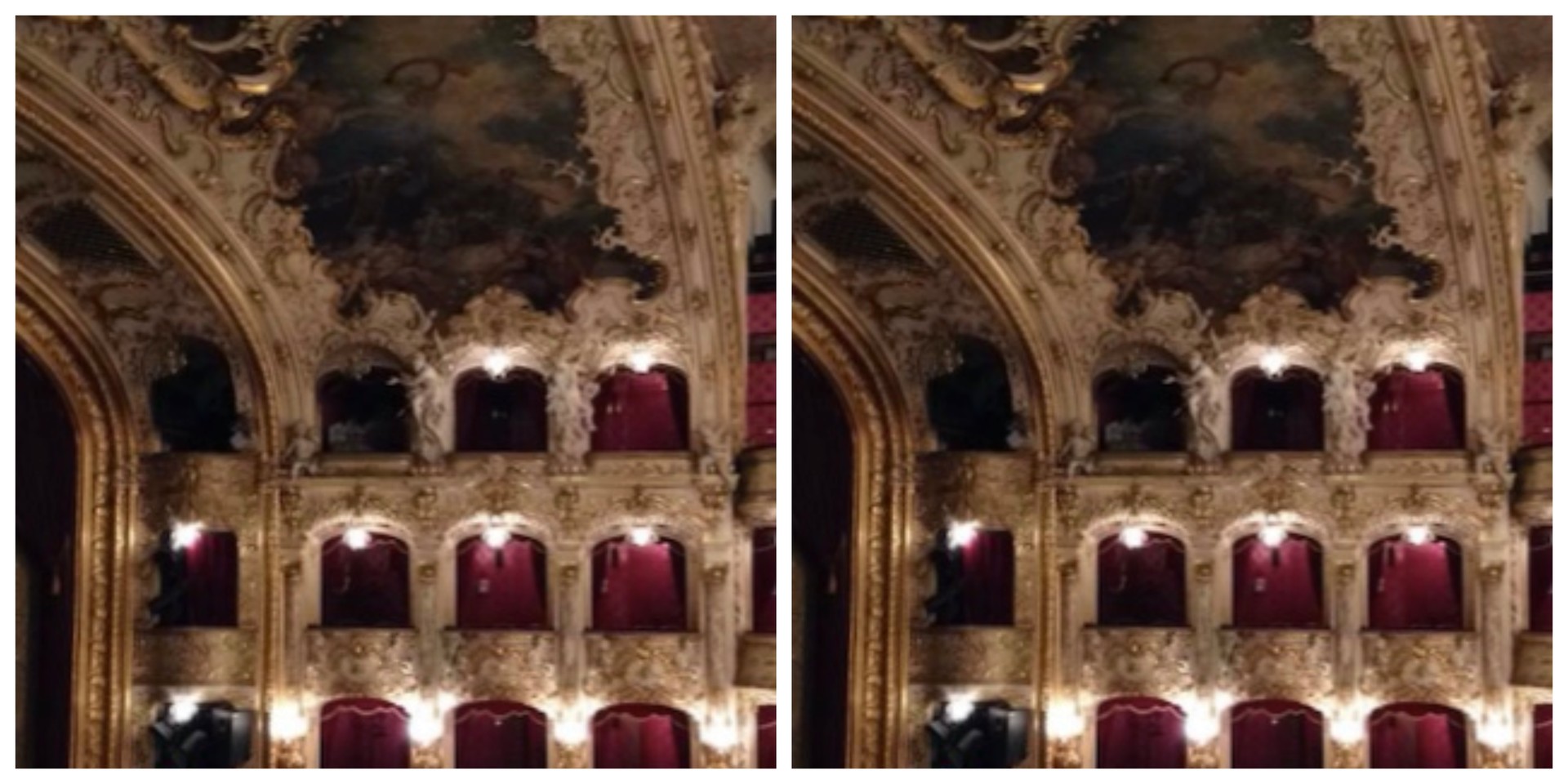 Try some local delicacies
One thing I love doing while travelling is trying the local cuisine of the place I'm visiting, and we certainly did this in Prague! On our second day, we went to U Glaubiců, a traditional Czech restaurant, and tried some beef goulash with Bohemian bread dumplings. It was the perfect meal to warm us up on that cold winter's afternoon.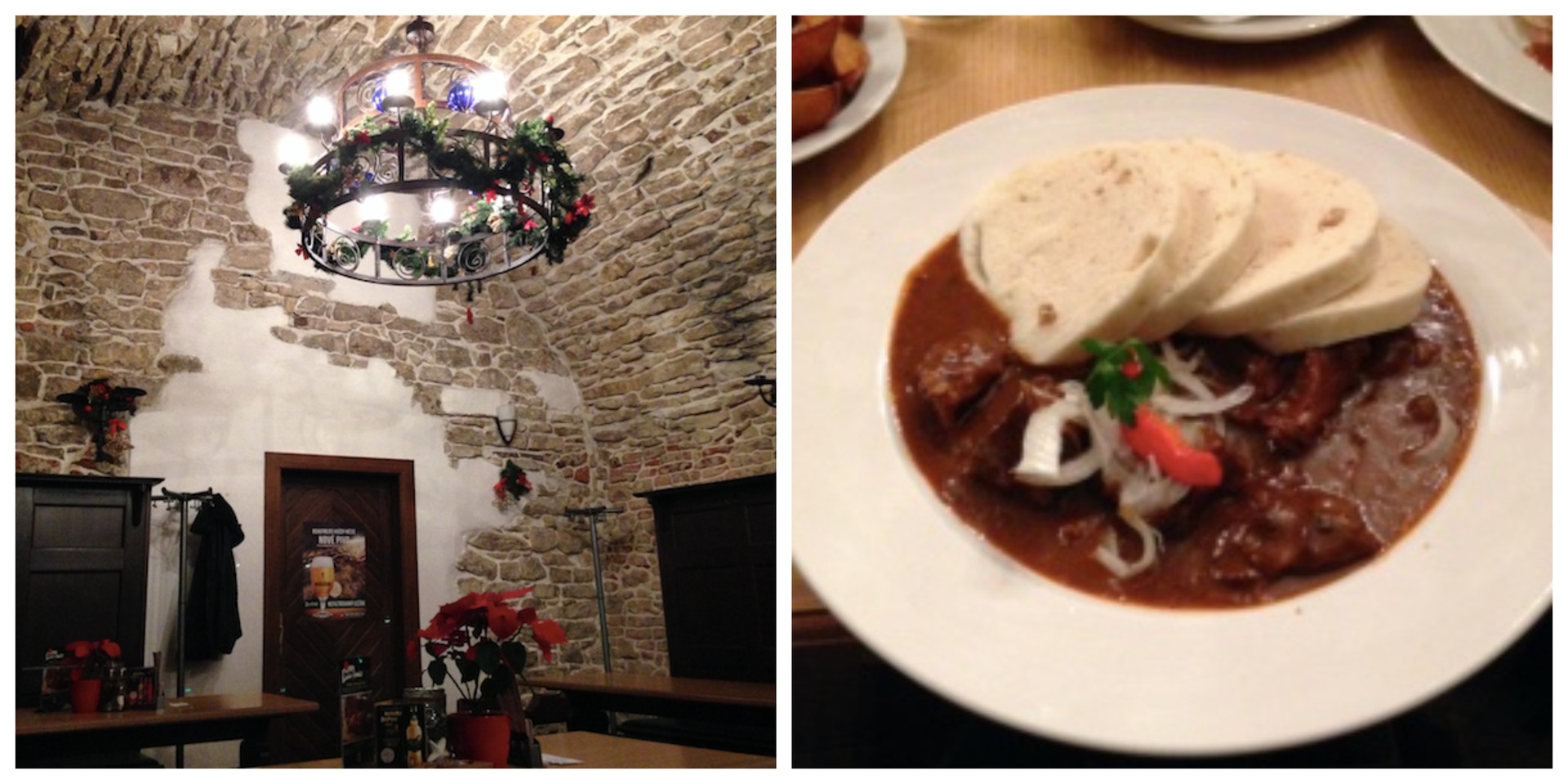 We also sampled a few fried delicacies while out and about: trdelníks (pastry rolls baked on a spit and covered with sugar and cinnamon), and spiralled potatoes on skewers. You'll find people all across the town selling these treats!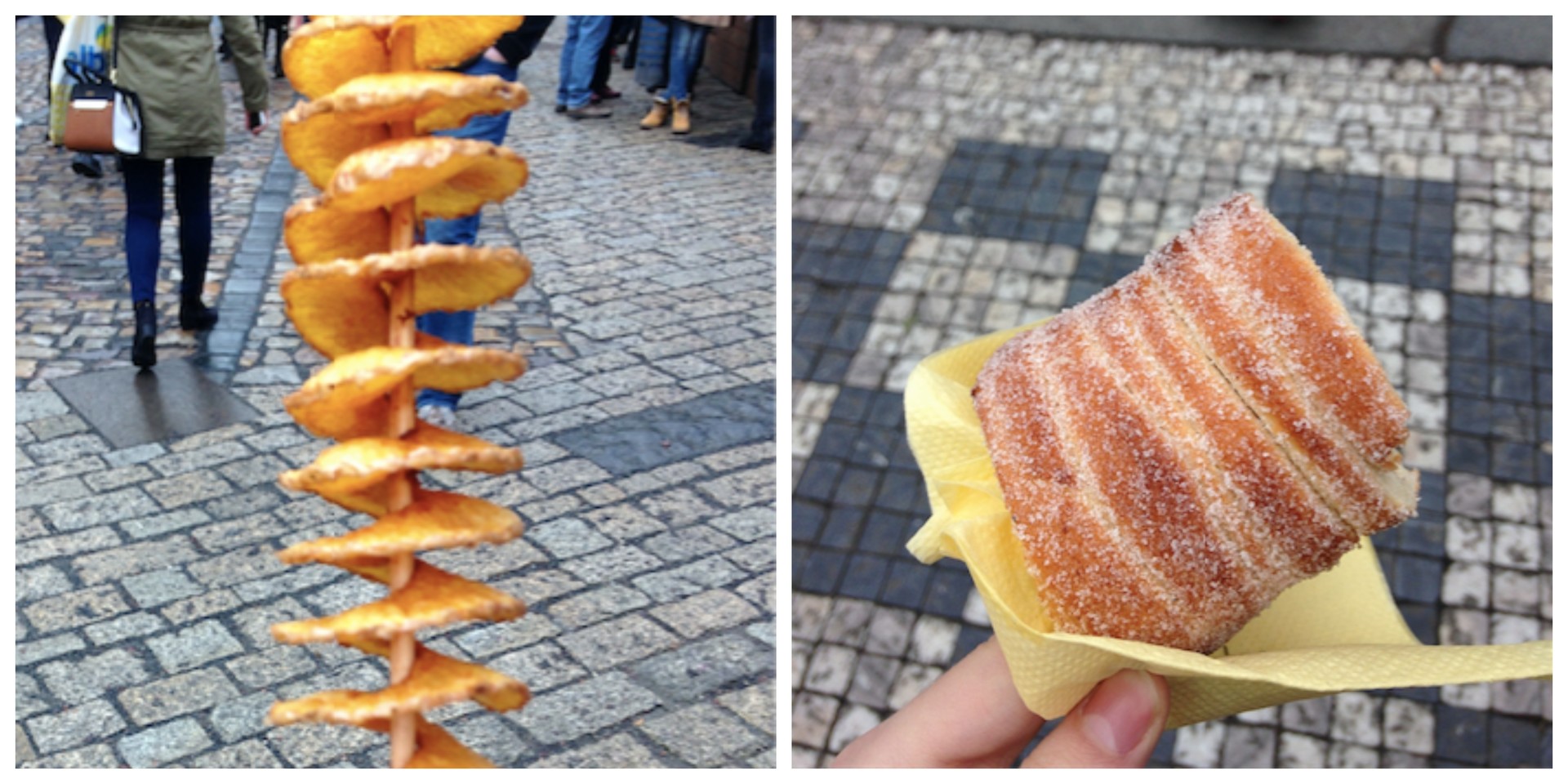 Drink some local beer
You may know Prague as a popular lads' holiday destination, and one of the reasons it's earned this reputation is undoubtedly the cheap beer! Here, you can buy a pint for about 35 CZK (just over £1), and it'll one of the best you've ever sampled – my aunt tried and tested some!
If, like me, you're not much of a fan of the stuff, but have friends and relatives back home who love it, Prague is also a great place to find beer-related gifts! Since it was almost Christmas, I bought some beer soaps and cosmetics at a great shop called Manufaktura, and some beer cheese at a normal supermarket. The latter absolutely stank – my mother made me store it in the garden when I got home – but my dad and brothers said it tasted great!
Go to a Christmas market
If you're in Prague during the winter, make sure to go and browse a few Christmas markets! The ones we went to were pretty tourist-oriented, but we had a lovely time wandering from stall to stall, occasionally stopping for a toasty cup of mulled wine. Head to the one in the Old Town Square, and take a moment to admire the enormous Christmas tree erected each year in the middle of the kiosks.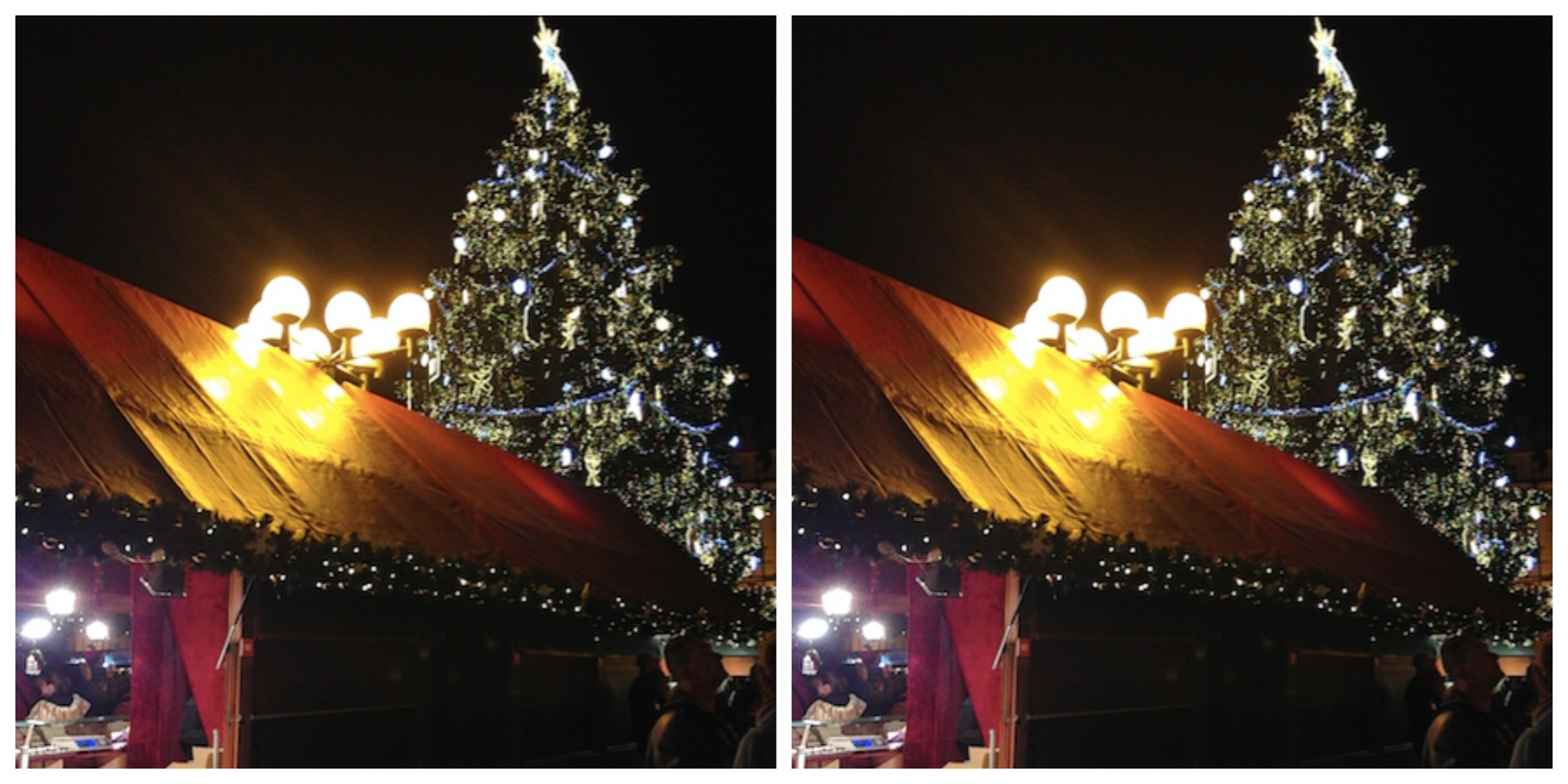 Lose yourself in the city
Finally, one of the best ways to get to know Prague – and, indeed, any place – is to ditch the guidebook, and just get lost in the city! My aunt and I came across all sorts of architectural marvels this way – among others, the Minute House, pictured below – and enjoyed the sense of freedom which came with letting our eyes and feet, alone, lead the way. Try this for yourself – you never know what you could find!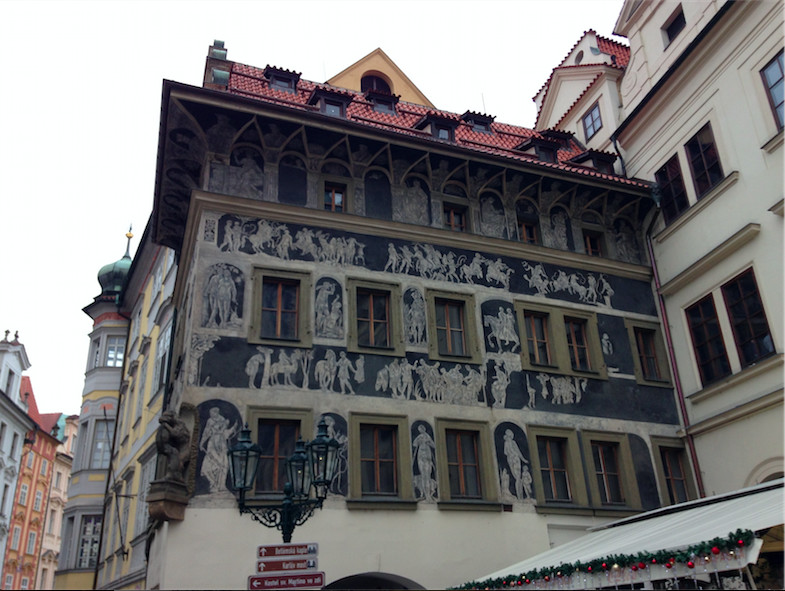 That's all, folks!
So there you have it: fifteen things to do and see in Prague! Thank you again to my wonderful aunt for such an unforgettable trip: I almost don't want to go back, because it was so perfect the first time! Have a great holiday if you get to visit this magical city any time soon, and make sure wrap your beer cheese up in a million layers before putting it in your suitcase!
---
Photo gallery
---
---
Content available in other languages
Want to have your own Erasmus blog?
If you are experiencing living abroad, you're an avid traveller or want to promote the city where you live... create your own blog and share your adventures!
I want to create my Erasmus blog! →