How it came to my second Erasmus
And my next time abroad. Actually, this was not planned, I just came back from Pars. So, how did this come? I will explain this spontaneous decision.
I came back from my semester abroad in Paris on the 31stof January last year and was so happy to see all my friends, family and pets again, to have my old life and routine back, my hobbies and traditions. But, as you already know from my blog, hard times followed and I was affected by the Post Erasmus Depression. First, I had done it away as a myth, a joke among Erasmus students, but it is so true. It is even scientifically proven and I write more about it in my post about the Post Erasmus Depression.
I actually, didn't have it very extremely, but the thing was that I had three months of semester holidays in front of me as in Germany the summer semester doesn't start before end of April. All of my friends were still in their current semester, studying for exams and writing essays or other friends were working. Compared to my lively and very full life in Paris, especially in the last days before leaving, I was simply bored in my home town. I really missed my days in Paris. In end of March, I visited an Erasmus friend in Paris, who was still there doing the next semester and I got so homesick of Paris. I wanted to have these days back. On the way back to Germany, in the train, I received an e-mail from our International Students Office, about some leftover places abroad for the next winter semester. The regular applications have already been in November, but some places were still free. Just out of interest, I looked up the places. I didn't even think about going abroad again, I just came back and already did one semester abroad. Interesting was that also in Paris the places were still free and many others. Why don't the people want to take this perfect chance to go abroad, even with financial aid? I couldn't understand it. The only places interesting for me, would be Portugal as it is my third language in university and it would be a good chance to improve my language skills. I saw that there were some places free at the Universidade Católica in Lisbon. At home, I told my parents about it and they said: "You just came back, you do not want to leave right again?" and I actually saw it the same way.
A few days later, I some experiences in my personal life, which let me think again about the e-mail and the free places. I thought for myself: "Why not?". I had never been to Portugal and at least I study Portuguese language and culture, so it would only be legit to go and experience this country and improve the language that will be part of my job later on and I still didn't feel as safe as in French and English, where I already had my experiences abroad. I also don't have pressure of time in my university. So, why not?
With this thought and without telling anyone about my idea, I sent my application on a Friday to the International Relations Office, without expecting anything. I would probably be too late already or they would prefer someone else. On Monday, I got the confirmation and was pretty surprised about the answer and also that it came so soon. The regular applications get their answers about four months later, the leftover places seem to be distributed a lot faster. I didn't expect an acceptance and also hadn't thought that good about my decision, it had just been a displacement activity. It still took me until Wednesday with sending many letters and documents for signing until I got accepted for sure from the Portuguese university and in less than a week it was decided: I would be an international student at the Universidade Católica de Lisboa and would live in the Portuguese capital for the next semester!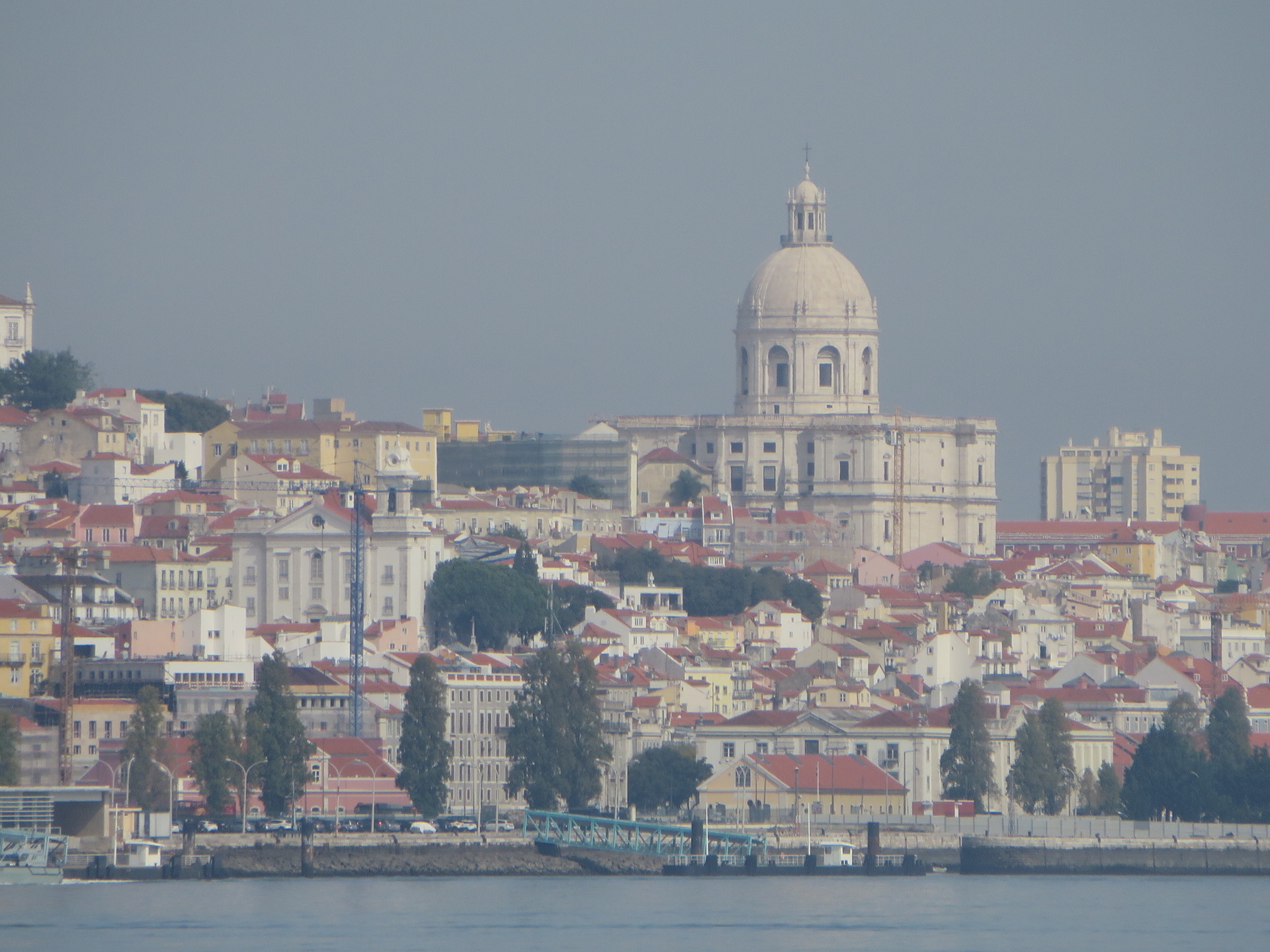 My Erasmus Coordinator said: "You don't need any explanations anymore, you already know everything. Enjoy!" and my parents commented: "Do whatever you cannot help doing". After some days, they added: "Well, at least now we have a reason to go on holidays to Lisbon".
I couldn't believe it. I was so happy and so much looking forward to that journey, even if it was still five months to go. The whole semester, I just wanted it to be over and was already planning everything for Lisbon. I organized my flight, my time table for the university and already found a flat.
I live my life after the principle of Paulo Coelho: "O mondo é um livro e quem nao viaja lê apenas uma página", which means "life is a book and who doesn't travel, only reads one page". Ok, he is not Portuguese, only Brazilian, but it is already the right language.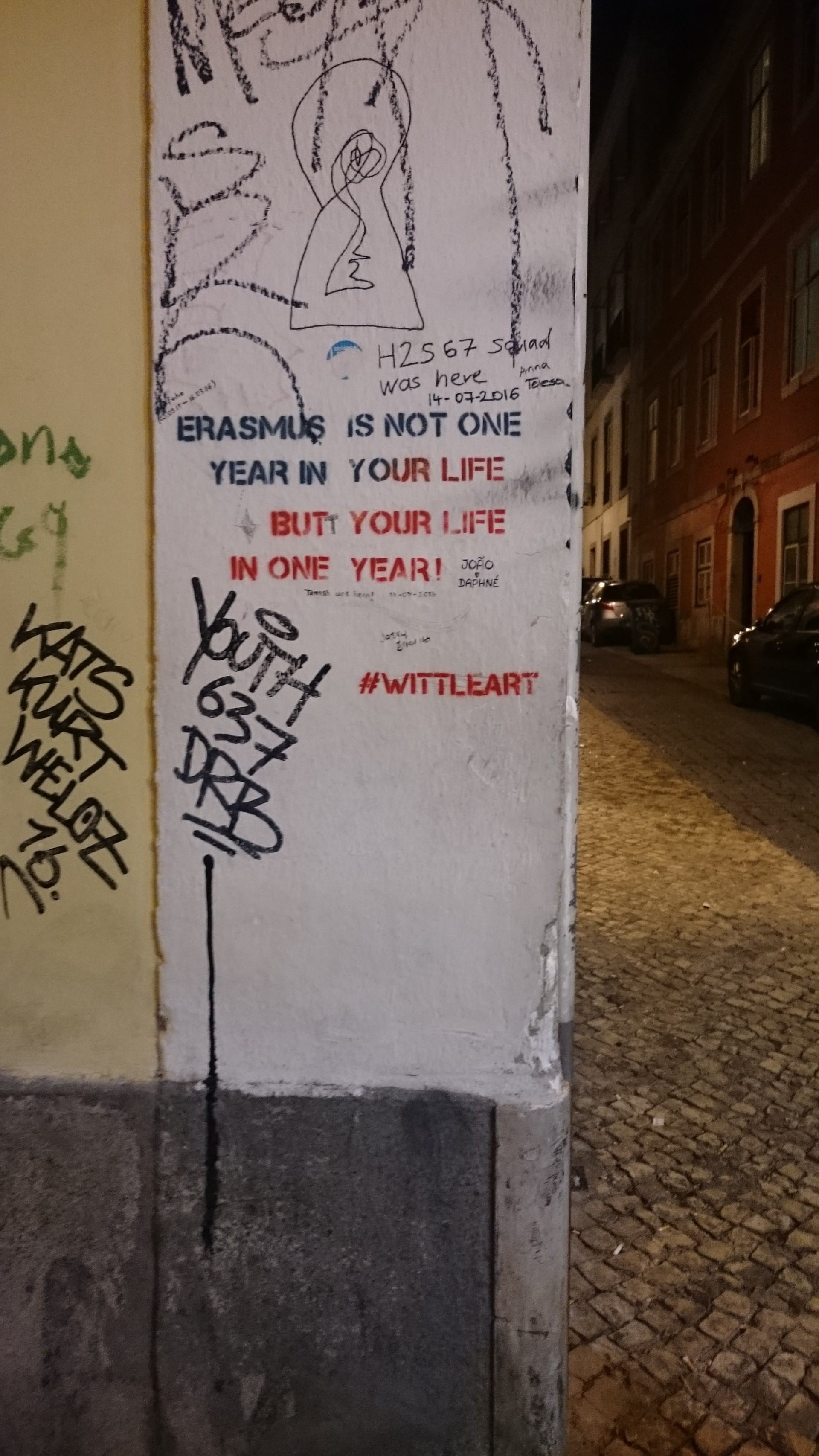 ---
Photo gallery
---
Want to have your own Erasmus blog?
If you are experiencing living abroad, you're an avid traveller or want to promote the city where you live... create your own blog and share your adventures!
I want to create my Erasmus blog! →