Lollapalooza in Paris (Part 2)
Architecture and landscape

8 / 10 points

Entertainment

10 / 10 points

Culture and customs

10 / 10 points

Transport

8 / 10 points

Gastronomy

8 / 10 points

Prices

4 / 10 points

Party

10 / 10 points

Weather

8 / 10 points
---
Woke up the next day feeling sore from the night before. I reckon it's only natural if you decide to dance and sing your heart out at Lollapalooza. Never fear, nothing a little bit of pre-festival grub won't cure for your first Lollapalooza experience. I can't stress enough, if you find yourself going on exchange to a new country, make sure to check for concerts and festivals in and around your Erasmus country of choice. I was lucky to be on exchange in France for this one
Getting there
I got dressed, packed a water bottle and left for the nearby bakery in anticipation for today. It was late morning at this point. Concerning bringing containers with liquids. They will remove the caps off your bottles but will allow you to keep said bottle. I only realised this on the second day. Also, make sure to take advantage of the French pastries. They provide a great amount of carbs which you'll need for the day out. I grabbed two buttery croissants and started making my way to the venue.
Paris public transportation is pretty good considering the amount of people it has to service. Take full advantage of this fact and save on taxi fares. Like last time, I did a twenty-minute trek to the tramline and rode it all the way to the closest tram station next to the Hippodrome de Longchamp where the Lollapalooza festival was being held. On the second day of Lollapalooza, its easy for you to spot the fellow festival goers by the Lollapalooza wristbands you would be given at the gate on the first day.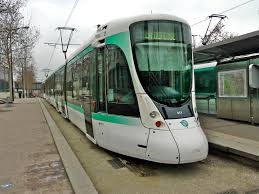 From the destination tramline all the way to the first transition gate of the festival takes roughly thirty-five minutes of walking. The reason it takes this long is due to the maze of steel fences set up to guide all the festival enthusiasts. I recall initially going through the first line of security guards right before the entrance to the maze. I was a bit nervous as I had the water bottle. Almost forgot, always pack light at long concerts. It's a bit of a no-brainer, but if you haven't been to an all-day festival before you may not be aware. The security guard looked through my small pack, noted the water bottle but didn't say anything and let me go.
I was glad they didn't take my bottle. Its easy to get dehydrated at an exciting and long event without being careful. I certainly was the first day. I made the fifteen-minute march all the way to the initial gate where we were divided into two groups. Those who were only going to one of the two days of the festival and the ones who paid for a full weekend, which is what I had done.
Into the fray
After a short while they allowed us in. They scanned my wristband and let me on my way after removing the cap of my large water bottle. I decided to chug as much as I could and throw the rest in the bin as I couldn't carry such a large bottle all day. A bit of a shame. They were offering energy packed juice cups on the way to the main entrance like the first night. Keep in mind I was still not at the main entrance. I had to continue for another five more minutes before I even made it to the main entrance.
I recall seeing the familiar multi-coloured Lollapalooza sign standing proudly before the entrance to another world. I passed in around 12:30, just in time to get ready for the first performance. Lollapalooza.
First shows
The first two bands performing at the time were located on Main Stage Two (next to Main Stage One on the western part of the concert) and the Alternative Stage (Centre Eastern part of the festival, close to the entrance). Don Broco, a British rock band and Tess, a punk/metal core band were playing on each stage respectively. I have never heard of these two bands before although I did a bit of research on them. In the case of Tess, I wasn't keen for something that heavy to start off the day.
So, I decided to check out Don Broco instead. Main Stage two is located a five-minute walk from the centre (and entrance). On the way you'll spot a large Lollapalooza-esque Eiffel tower standing tall above the concert area. I didn't realise it until it got darker during yesterday night's that the replica Eiffel tower works as a perfect mark to have an idea of where you are. You may quickly lose track of your location when you're walking among the massive crowds swamping the area.
As yesterday, the replica Eiffel tower is the perfect place to take selfies to show your friends. So even this early into the event it was busy around. I walked around and continued my way to Main stage two. Don Broco sounded much lighter than I expected. They leaned more towards alternative and pop rock. Their music was entertaining and energetic. Some of their songs I could only describe as cheeky.
They would often talk to the crowd between songs, tell a story here or there. This wasn't too difficult to do as the crowd hadn't gotten too big at this point. I managed to get myself close to the front. They were on for about forty-five minutes before clocking off. Its crazy to imagine how many of these groups are not necessarily the biggest bands around but get a forty-five to hour and a half period of fame and they give it all they've got. A chance at progressing themselves in the music industry and into the minds of many festival enthusiasts.
Evaluations aside, their last song ended with a bang. Loud and explosive but not too heavy. I reckon I enjoyed that band overall and would recommend you check them out if they ever tour close to your erasmus or home country. I then moved on to the next performers, found in main stage one. At this point it was pretty slow as there was only one performer going on by 13:30, Charli XCX. I didn't do much research on this singer and had nothing better to do so I decided to check them her.
This artist was performing for about an hour. You can usually measure the amount of prestige (popularity) a group has in Lollapalooza by the amount of time allocated to them (This is a random analysis). Charlie XCX was overall enjoyable. She introduced me to Avant and experimental pop. She mostly stuck to electronic music which was actually fun as many of us in the crowd were able to dance to. I did a bit of research on her and found out that she was a lead singer for Ariana Grande's 'Fancy' song and Icona Pop's 'I love it' song.
She had a distinctive British accent which gave a special feel to her songs. If you're into electro pop I would recommend her. I'm not sure how she's viewed in the rest of the electronic music scene, although I reckon she's worth a listen to. I found out Oscar and the Wolf was starting up fifteen minutes before Charlie XCX ended her show. Although I reckon they were too mellow after listening to these last two bands.
They stayed at the Alternative Stage which basically holds all the 'alternative' genres (surprise, surprise). I decided to make the two-minute walk at the end of Charlie XCX's concert to a duo called Seasick Steve. At this point my body was feeling rejuvenated with the vibrant music bands I had been attending.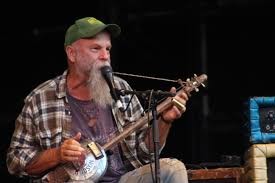 I didn't really know what to expect from Seasick Steve, but I had fun. They were a duo of elder men playing the drum and guitar. The singer, Seasick Steve, is famed for playing personalised songs. He mainly plays country blues and blues rock. Its impressive to see the guy jamming out and performing concerts in his mid-70s. I found him to be pretty awesome.
He would occasionally take cheeky gulps of a bottle of red wine he would keep nearby. He would also crack jokes and tell us stories about his past and what type of work he had to do when he was younger. His music was a bit different but likable, and his singing was on point. He would also play a single string instrument called a diddley bow. Many of his guitars are customised for his preferences. For example, the diddley bow he was using was made up of junkyard parts and beer cans. It was a sight to see.
He gave off the impression of being an authentic person. He explained his humble beginnings and how grateful he is to be here. I reckon this adds quite a bit to an artist's overall character in his or her music. Keep an eye out for this characteristic. I recall this funny moment when he brought out this fifteenish year old girl onto stage. She was sporting very distinct braids which he must have spotted when he was picking somebody to invite onto stage.
He had a cheeky conversation, I reckoned the girl didn't speak too much English. Regardless, we all got a few laughs out of it. She was given a signed record which is not the worst souvenir you can get from Lollapalooza. They jammed for about an hour before saying their goodbyes. I would recommend listening to this duo if you're into blues rock or keen to listen to some tongue in cheek banter.
There were no other performers playing except for Tom Odell. He mainly performs folk pop and mostly romantic music. He had been performing at Alternative Stage one. I decided to make my way over there. Although after five minutes I decided to grab lunch. I wasn't keen for what he had to offer. It was a bit too soft for what I was looking for.
You must sometimes be prepared for those short thirty to hour long moments where you're waiting for a band. I decided to eat some of the sandwiches I bought from a supermarket in anticipation for the concert. I laid down in the grass in the warm and cloudy sky. There were many people such as myself relaxing around while waiting for the next show. Many people even brought their own picnic towels to enjoy a nice lunch. The scene was very serene.
After about forty-five minutes later, Rival Sons came out. This American rock band helped ignite the calm setting. They jammed out some amazing tunes, I quickly made my way as close to the centre as possible. The crowd here was massive. Lollapalooza was beginning to start up into full festival mode. Among the crowd I spotted many wild rocker fans with crazy hairstyles, chains around their hips and headbanging in a way that would probably dislocate a normal individual's shoulder.
I fully enjoyed the concert. There were some amazing tunes being played and many which I have kept on my playlist. I reckon they were the best rock band to play today, excluding the main event for tonight. Rival Sons is a blues and heavy rock band, if you have never heard of them. After their stunning performance I had to make a decision between IAM and the Editors.
Neither of the two were significantly good. Then again music tastes are very subjective creatures. IAM are a French Hip-Hop group. Hip-Hop and Rap are particularly big genres in France. I had been told, later on in my exchange, that France is renowned for producing great artists and many great songs from those two genres.
Editors, on the other hand, are a dark indie rock band. They also play alternative music and a sort of post-punk genre. They're great if you enjoy rocking out. I decided to stick around for their concert and thoroughly enjoyed it. Regardless of whether I found them particularly unique or not. Even though I don't listen to French Hip-Hop, I was glad that they had it on offer. Especially since it was French. It brings more of a diversity to the venue and allows local artists to take a shot at the International spotlight. As usually they have international foreign bands dominating the list of performers. After their performance on Main Stage one, I decided to make my way to Main Stage two for the next show.
Big names, big songs
Liam Gallagher had been performing on that stage. I hadn't really been concentrating on the name until I got there. The concert area was absolutely swamped. I could barely make out the stage, so I ended up getting closer. I then hear the distinctive singing voice of the Oasis lead singer. At that point my excitement skyrocketed. Many of us know Liam for his abrasive behaviour and being one of the most distinct figures in British music. Let's be honest, I would describe him with words that wouldn't be allowed on any decent website. Nevertheless, many of his songs and his music is iconic.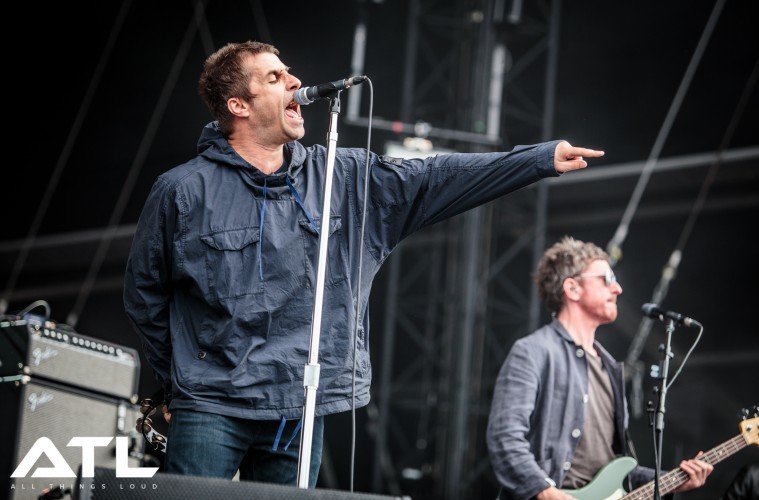 It felt like meeting somebody you had been cherishing to meet for a big part of your life. The whole crowd was going wild. He ended the event on the song Wonderwall. For many segments of the song they would stop playing music and simply sing with the crowd. It was a magical feeling to experience to be part of it all. Liam is relatively young and will probably be performing for many years to come. You'll definitely have the chance to check him out live if he ever performs nearby your home or Erasmus country.
The crowd was electric by the end of it all. It was a scene to witness. I was still pumping with energy and needed to keep it flowing somehow. Nearby a band called The Pixies were playing on Main Stage one. I had never heard of them before, but they play some great tunes. They had a very distinctive sounding vocalist playing with many of their great songs such 'Where is my mind'. The band focuses on noisy pop, psychedelia and alternative rock. This band has been around for quite some time. I read up that they influenced big bans such as Nirvana, the Strokes, Radiohead and more. In an interview, Kurt Cobain explained that 'Smells like Teen Spirit' was produced to have a Pixie's style of song.
The band was the very definition of noisy pop and explosive musical style. Often, they would have quiet and hushed verses until they were brought to life with loud and energy fuelled lyrics and songs. If you were ever to get the chance to see this band, go for it. They are an American band although they often come to Europe as they are particularly popular in the mainland continent. Very satisfied, I decided to squeeze further into the crowd as the performance progressed.
The main act
The reason for this is due to the next big act going on this stage. On Main stage two nearby Lana Del Rey is starting up her concert for many enthusiast fans. However, a large crowd were pushing their way to the centre to get the best seat for the Red Hot Chili Peppers. The band were set to perform in an hour and fifteen minutes, however, nobody was keen to leave from their hard earned positions.
I managed to get lucky due to being prudent and got relatively close to the stage. Then we spent the next hour and fifteen minutes waiting around. It had begun to rain around the time of Liam's concert. I couldn't imagine it would rain on such a warm summer s day. I would soon realise on my Erasmus exchange that Paris and the rest of Northern France is a very wet and humid region. It was still raining during our wait, so I wrapped my shirt around my head as I continued wearing my ACDC concert sleeveless shirt.
I could hear Lana Del Rey's voice breaking into life as the concert began. I wasn't too disappointed as she wasn't my type of genre. I was disappointed that I was missing out on the performance going on at the Alternative Stage: Alt-J. I had recently gotten into Alt-J's music through a Parisian friend while I was in Australia. Their distinct music was one of my favourites to listen to on road-trips or when simply chilling with my mates. I highly recommend you check them out. If you enjoy their music, try out Glass Animals. They were performing on the first day of the festival and were fun as to witness their performance.
The crowds were packed very tightly. Often people would try squeezing in further although many of them were not able to budge any of the current people waiting. I would advise not allowing people in front of you, especially those who are 'looking' for mates closer to the front. Send them off to the back or to good ol Del Rey.
After the long wait the lights of the concert which had been shining brightly in the night sky. It was quarter to ten when the crowd started to energise. The lights dimmed, and the crowd silenced. A moment that felt like an eternity, passed before the Red Hot Chili Peppers jumped onto stage. The crowd was ecstatic. They electrified the crowd with many of their best hits from Californication to Go Robot and Around the world. Otherside and Snow concluded the amazing concert. I always enjoyed The Red Hot Chili Peppers. Although it fully dawned on me in that concert as to why they were regarded as musical legends. Their legacy will surely survive for a long while.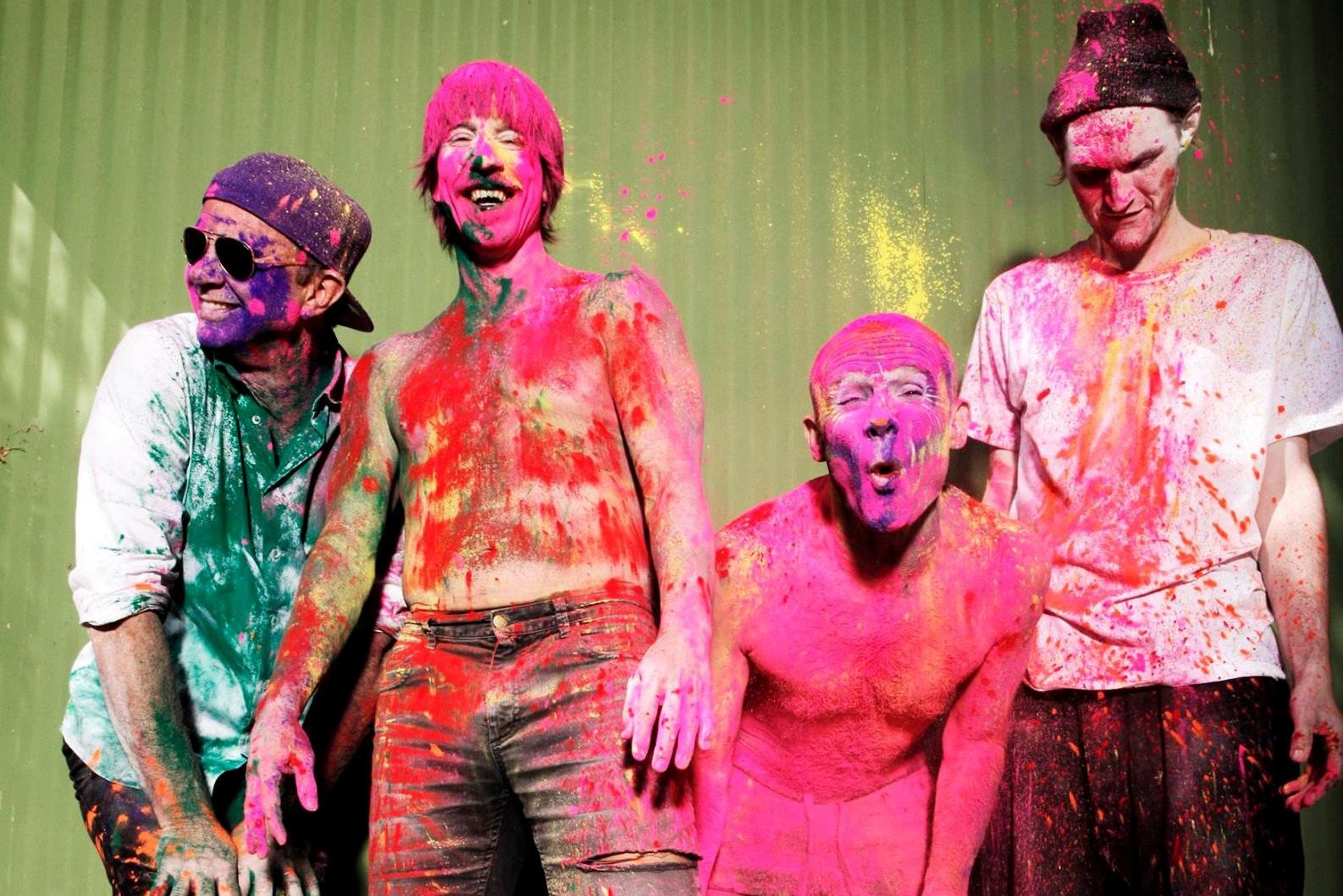 The crowd throughout the performance were consistently on the move. Jumping up and down, dancing and singing. Imagine Dragons' crowd had been big on the first day of the festival, however, they were not able to compare to the crowds that engulfed the area for the Red Hot Chili Peppers. It felt like being in the middle of a great ocean. Constantly on the move and constantly crashing. I was lucky enough not to have too many girls or blokes sitting on top of their mates or partner's shoulders. These people tend to cause a bit of an issue for those behind you.
If you have any interest in watching legends perform, go for it. You never know when they'll retire or worse. For example, I was able to check out ACDC before the lead singer Brian Johnson and the rhythm guitarist Malcolm Young were unable to continue performing. The band is essentially in ruins with the only original member being Angus Young.
On the Perry stage (electro music stage), there had been some great DJs playing. Alan Walker and DJ Snake performed during that time. Don Diablo is another well known artist that was popping some great tunes that day. The great thing about the Perry stage is that you can dance from 12:45 all the way to 23:15 almost nonstop with fifteen minute breaks in between.
So, you could dance for hours and hours on end. That would be something I would like to try out one day. Europe is a great place to look for different rave parties lasting multiple days. I highly recommend giving this a go. At the end of the night I was sore, and the rain started pouring. The ground was very muddy, and the situation was exacerbated with the large amount of people shifting to the exit.
I somehow managed to get myself back to my mate's place, shower, chit chatted with my mate for a bit then passed out. The last two days, this whole Lollapalooza experience, was truly an unforgettable experience. One that will stick with me for the rest of my life. Next time I visit Europe, or I am lucky enough to go on a third Erasmus through my masters, I'll make sure to check out Lollapalooza again.
This next bit is useful for those taking the Beauvais airport in Paris. What's important to note about getting to and from this airport, is that you must take a shuttle bus from Paris Porte Maillot to Beauvais airport and vice versa. The trip lasts roughly around an hour and fifteen minutes. So be careful not to miss it as some flights have long waiting periods in between. It also costs roughly seventeen euros one way.
I had an interesting situation in my case. Another tip. If you're late to get to Porte Maillot station and you are staying outside the city, order an Uber. An Uber will be sufficiently faster than getting to a train as most of the traffic is within the city and the Uber would be able to get you exactly where you need to go without stressing.
I had a bit of an issue. I woke up almost four hours before my flight just to get to that station as I was staying in the south-western suburbs right outside Paris. I recall waking up early in the morning around 6 am. The plan was to get as much sleep as possible then dress up and leave. I woke up on time, then I closed my eyes for a second. Forty-five minutes later I'm awake and running out the door. The building was inside a gated community. I had not asked my mate how to open the door as there was no visible button anywhere. So, I pick up my small suitcase and tossed it over the other side of the gate while managing to catch it through the gaps of the gates so as not to damage it. I then pull myself over the gate (luckily there were no barb wires) and pick up my suitcase and jog down.
At this point I didn't have any internet connection on my phone as I had my Australian sim card on me and I was out of range of my mate's WIFI network. So, I was hoping to every divine power that the Uber decided to wait for me. I popped around the corner and didn't spot the driver at the designated spot. I panicked. I ran to the parallel road in hopes of catching him. I spotted a black Sudan with both its blinkers on. I jog towards it. Its my ride. I get in and on my plea, we zoomed all the way to the shuttle bus station. If it had not been for the driver's intuition to not take the 'shorter' route that would lead to the station I would've missed the bus.
You could order your shuttle ticket online or buy it at the station itself. That's what most of us do as the queue is never long. However, if you don't want to take any chances, order that ticket. This concludes the experience and guide to Lollapalooza. Hopefully this story would motivate you to check out Lollapalooza for yourself and provide you with a guide of what to expect. Try not to overdo it. Spending the climax of the Lollapalooza night in the medical ward, won't make anybody's night.
Enjoy your experience and drink responsibly!
---
Photo gallery
---
---
Content available in other languages
Share your Erasmus Experience in Paris!
If you know Paris as native, traveler or as exchange student... share your opinion on Paris! Rate different characteristics and share your experience.
Add experience →