Experience in Palermo, Laura in Italy
Architecture and landscape

10 / 10 points

Entertainment

6 / 10 points

Culture and customs

8 / 10 points

Transport

2 / 10 points

Gastronomy

10 / 10 points

Prices

10 / 10 points

Party

6 / 10 points

Weather

8 / 10 points
---
What's it like to live in Palermo? Would you recommend it?
I wouldn't live there for the rest of my life. It's a city you've got to see at least once in your life, and is worth living in for some period of time. It's crazy. When I first arrived, the first thing I thought was that it's a mix between Morocco and the Spanish mediterranean coast, with people selling fruit from vans in the middle of the street and 8 story buildings, really run-down but still modern.
The food is the best part. Every day there's an open air market, well, more than one, and they sell fruit, vegetables, meat and everything you want, fresh and cheap. Although you can always go out to eat whenever you want as it's almost as cheap as eating at home. It's cold in Winter, anyone that says otherwise is a lying. In the summer, or rather, from April/May to October/November, it's hot, really really hot. The beach isn't as close as you think, Palermo has the sea but no beach. You have to go to Mondello by bus, which can be really stuffy at times, but it's definitely worth it at the start or the end of summer when there's not as many tourists and other people taking a dip in the sea.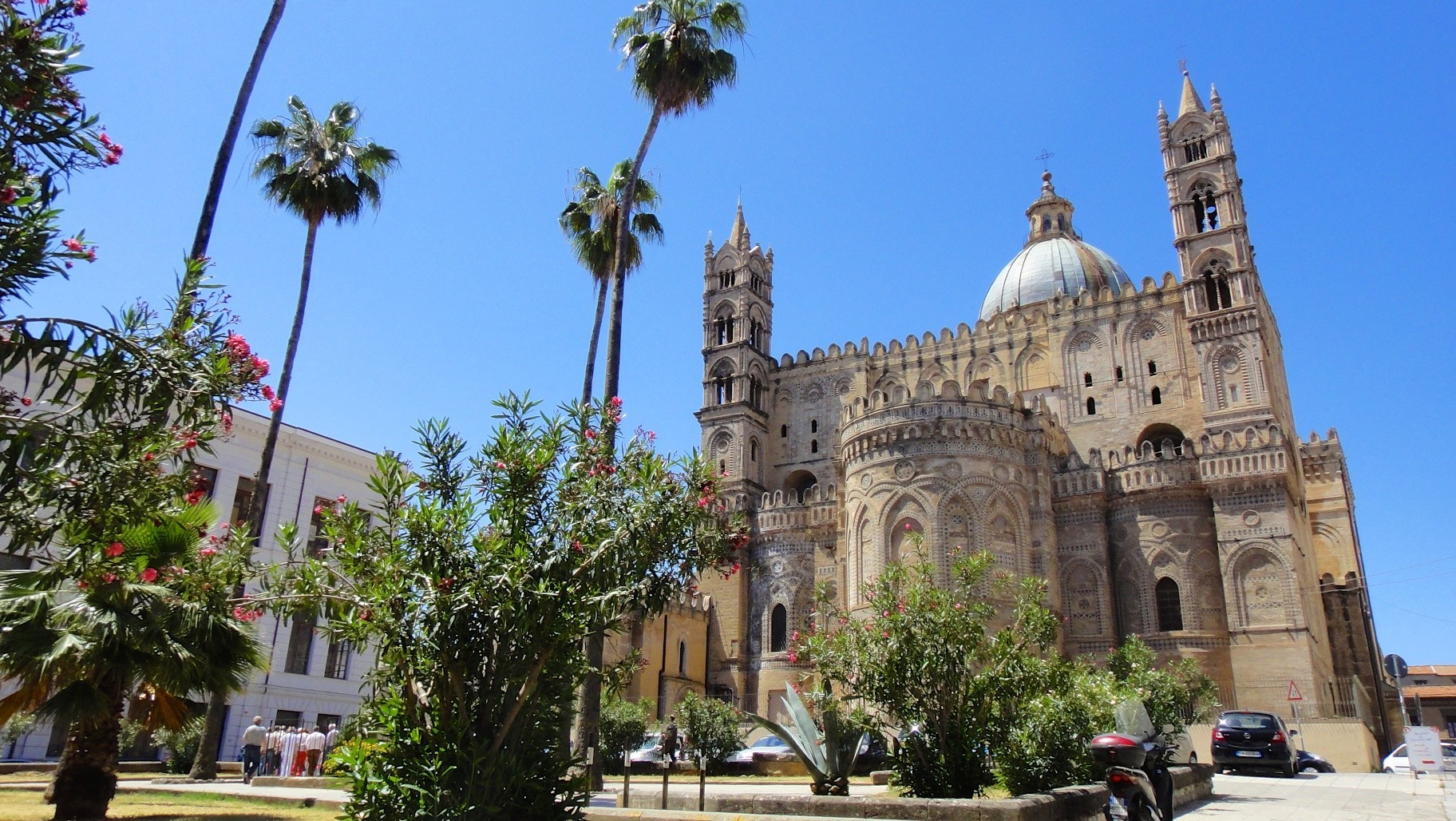 What's student life like in Palermo?
There are a lot of young people, you can go out Monday to Sunday if you want. The atmosphere is fairly chilled, you'll go to either Ballaró or Vucciria, maybe some other places, and share some 'birra' with all the people there. Sit down at one of the big tables with music playing in the background and enjoy a Forst or a Moretti with your friends or even some people you've just met.
How much does it cost to live in Palermo?
Apartments are usually rented out by room, so you don't have to worry about finding any roommates to make sure you're paying as little as possible. Usually you'll pay between 150 and 200 euros a month, bills not included. Internet and a mobile phone will cost you 20 euros a month, and food about 70 maybe. If you're uni is in Palermo, don't worry about the bus, you can cycle there easily.
Was it hard to find accommodation in Palermo? Any advice you can give?
I chose the first hostel I stayed in a week before I went, and I hit the jackpot. It was a really homely and welcoming place next to Vucciria, cheap, clean and with the most amazing owners. People in general are really welcoming and it's so easy to find accommodation. Once you're there, you'll see adverts everywhere, you can also have a look at http://www.subito.it. I recommend looking at more than one room before deciding, you might end up finding an absolute bargain, a massive room with a garden.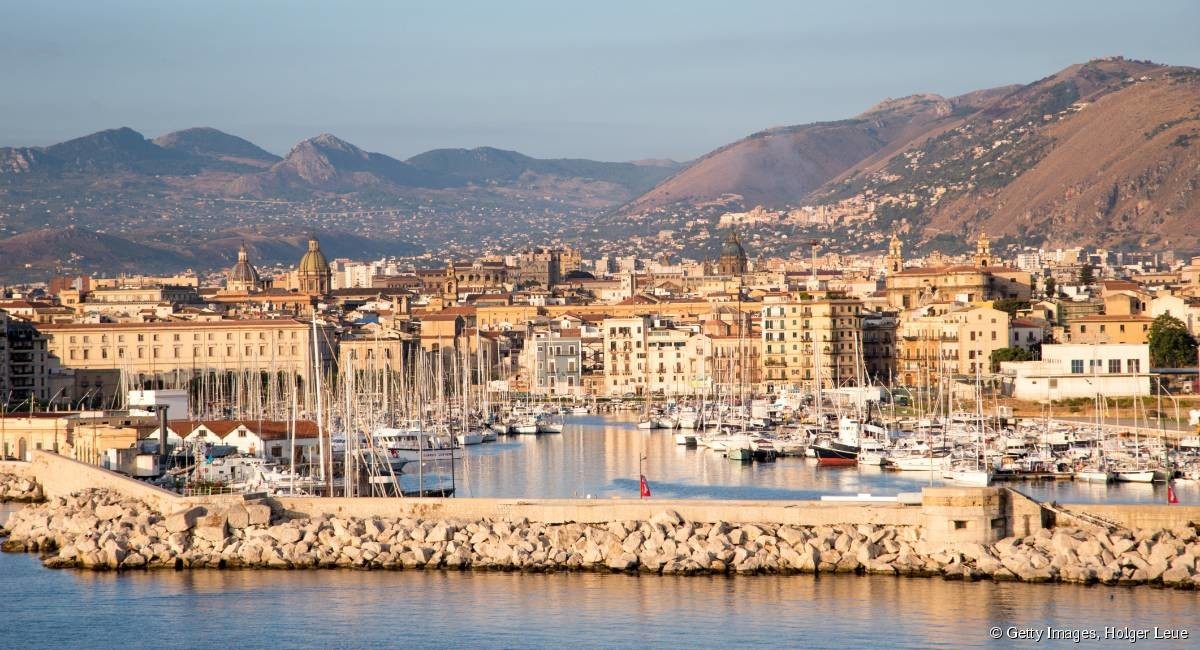 What's the food like? What are your favourite dishes?
As I said earlier, the food is the best. Desserts are famous in Sicily, cannoli with ricotta, cornetto with ricotta, ice cream (gelato) with brioche.
Ricotta is a sweet cheese, and cannoli a type of fried puff pastry filled with this cheese then topped with dark chocolate chip.
Every menu has some sort of pasta or pizza dish. My favourite pizzas are:
Parmiggiana: aubergine and parmesan.
Capricciosa: artichoke, pork, ham, mushroom and cheese.
They eat a lot of fish too, swordfish is really common, and the mix a lot of it with their pasta: mussels with spaghetti, farfalle with salmon.
Cous-cous is really common in Sicily as well, I think it's because of the Arab conquest in the past. In Palermo they sell 'pane con milza', which is basically spleen fried in animal fat and topped on succulent bread with salt and lemon. It doesn't sound like much, but believe me, it's amazing. You've got to try the pesto too, and the Sicilian pistachio ice cream, incredible.
What places do you recommend visiting in Palermo?
You've got to spend a Saturday morning at Ballaró; visit the Cappella Palatina, especially if you like art and history; the catacombs, a bit morbid but definitely worth it; Vucciria at night and by day, to see the difference; the Via Maqueda, any day really but especially on a Sunday afternoon; and the Piazza Garibaldi, with its giant trees and where each Saturday and Sunday morning there is a little second hand market.
Nearby, I recommend visiting Mondello in September and October especially, as it will be hot but there won't be any tourists. Take a look too at Cefalú, Erice, Trapani, and the Riserva dello Zingaro. The beautiful Sicilian Madonie mountain range is also definitely worth a visit.
What about going out to eat in Palermo? Can you give us some of your favourite places?
Voglia di Pizza. A really cheap and amazing pizzeria in Vucciria. It's open almost every day of the week and open late, they make the best pizza in Palermo (for me anyway) and I nearly always went there for dinner. Also, if you forget to grab something for dinner there's some really good Indian takeaways in Via Maqueda.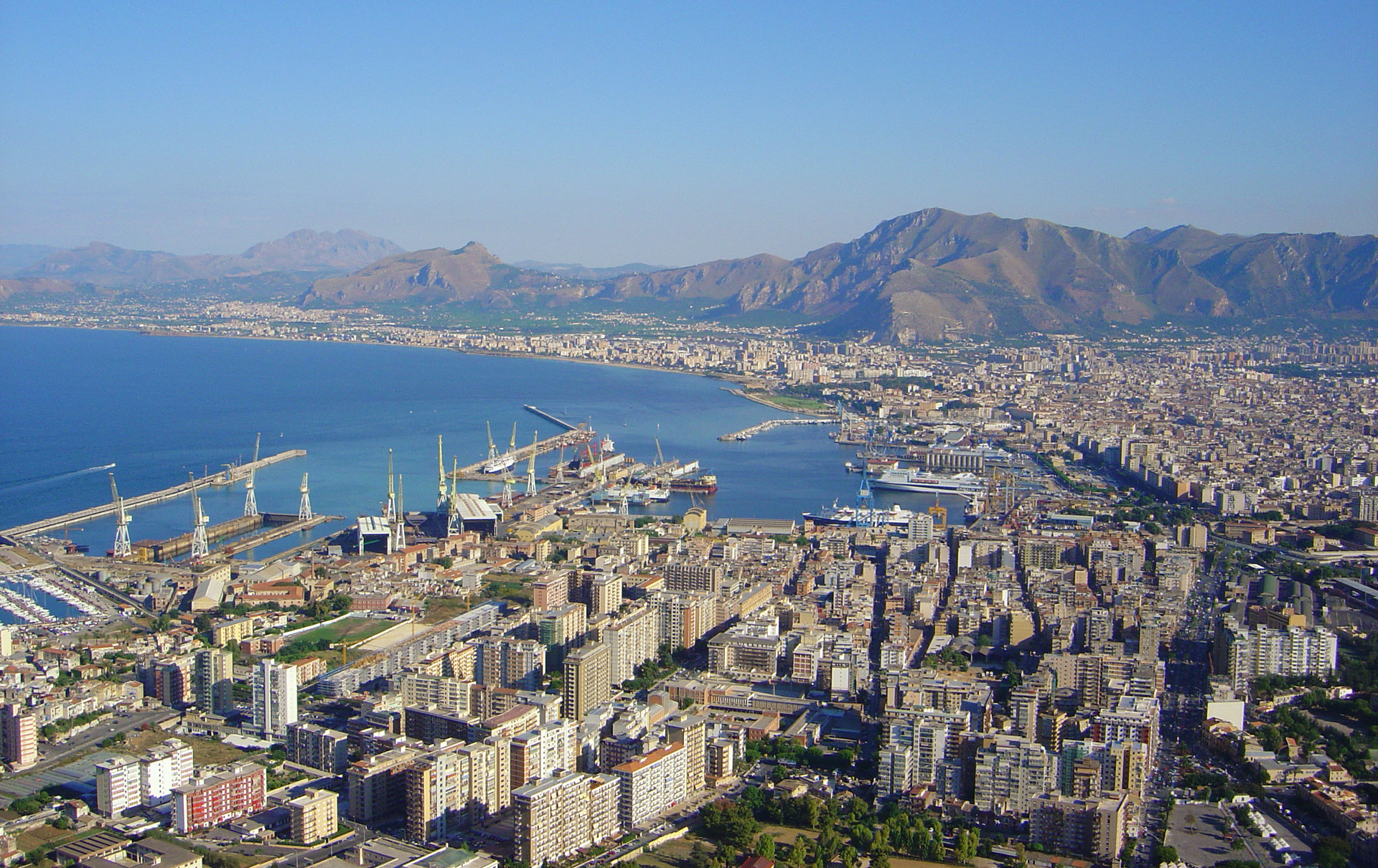 What places would you recommend for going out in Palermo?
Borderline. It's a local bar quite hard to find, next to Vucciria. It's small but plays host to some of the city's best gigs. I recommend starting in Ballaró and finishing in Vucciria, but in the summer it's best to go to the Piazza Maggiore, there's always a ton of young people playing the guitar, chatting, dancing etc.
Any advice you want to give to students going to Palermo in the future?
Nothing is as it seems.
---
Photo gallery
---
---
Content available in other languages
Share your Erasmus Experience in Palermo!
If you know Palermo as native, traveler or as exchange student... share your opinion on Palermo! Rate different characteristics and share your experience.
Add experience →