The ultimate guide to Oxford
Hello, everyone! I hope you're all doing well. The end of the Erasmus Travellers Competition is fast approaching, but just before it finishes, I thought I'd bring you another 'ultimate guide': this one about Oxford, where I have been living and studying for the past few years. Often nicknamed the 'City of Dreaming Spires', it's a place of unparalleled beauty (sorry, Cambridge!) that will delight everyone from history buffs, to architecture geeks, to Instagram addicts.
Coming to the UK but not planning to stop by here? Let me change your mind now, by telling you about everything that this city has to offer!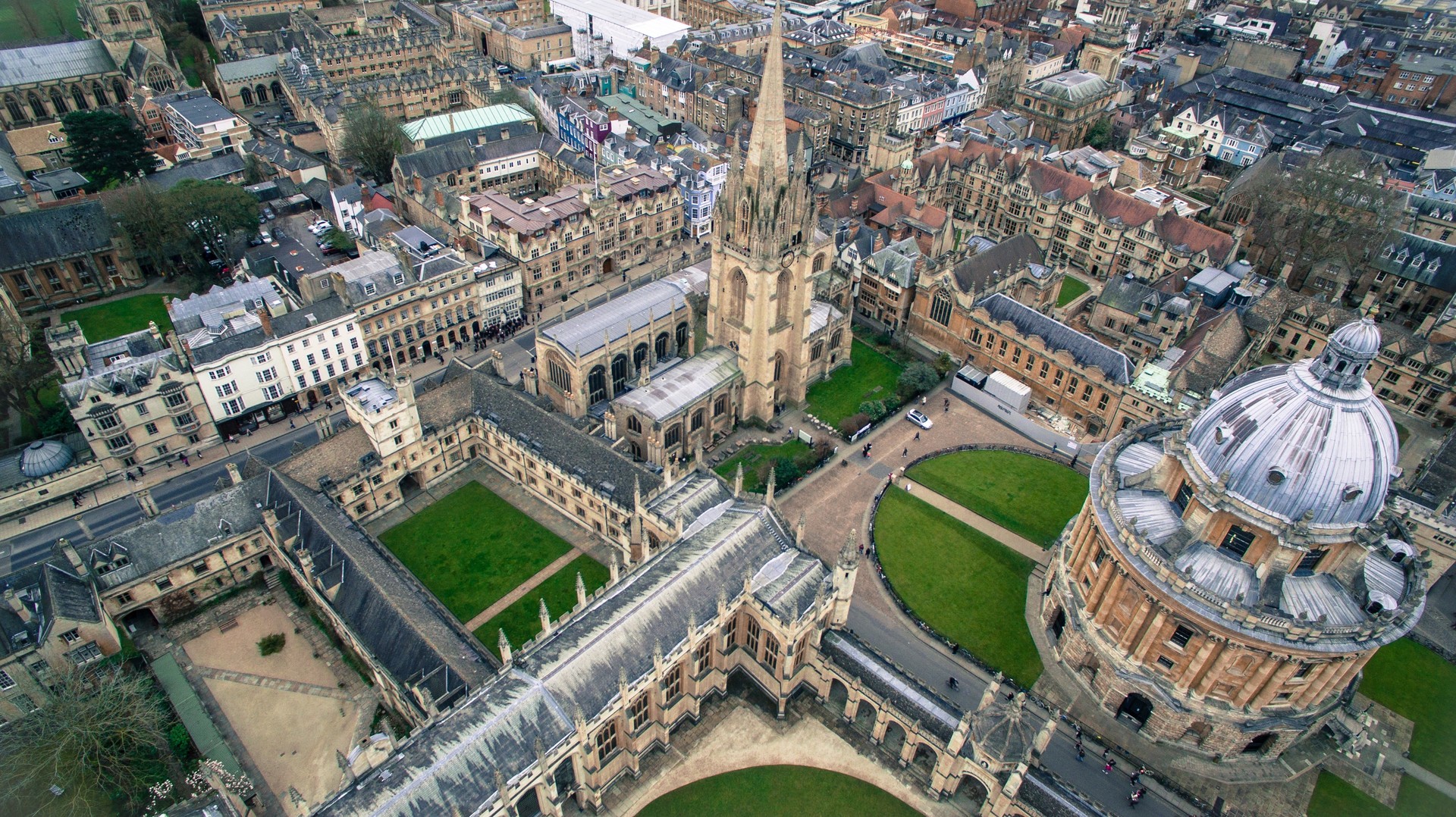 When to visit
You don't have to know much about the UK to be aware of its very unpredictable climate. We've had snow in July, and blazing sunshine in December, and frankly we never quite know what freak hailstorms or heatwaves to expect. It is, then, difficult to recommend a safe time of year to visit Oxford, but if you want to get a lot of sightseeing in, March or April – when there are fewer tourists, and when university students are on vacation – is probably your best bet. Summertime in Oxford is lovely, too, but you'll have a lot of crowds to contend with!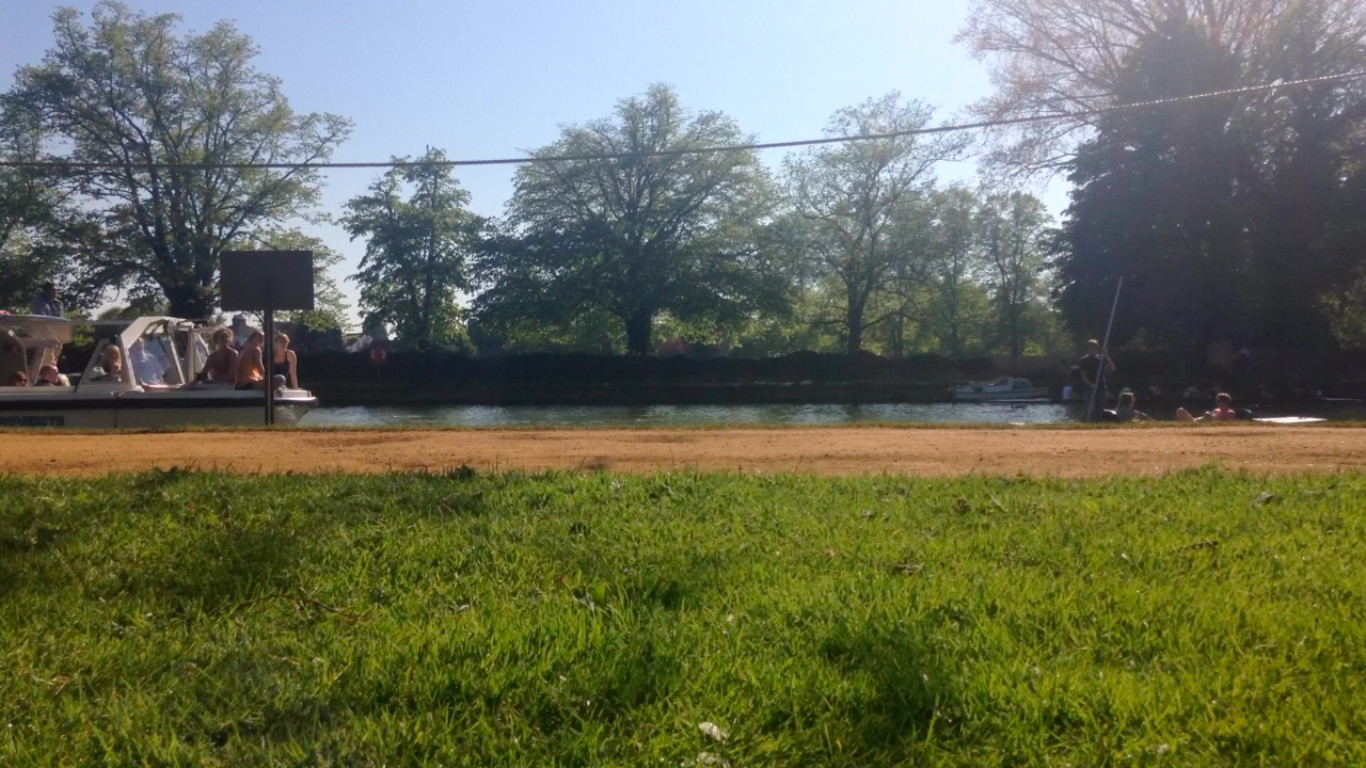 Where to stay
I've spent most of my time in Oxford living in student accommodation, so I don't have an awful lot of advice when it comes to the city's hotels and hostels. When I have, very occasionally, visited the city outside term time, I've usually just booked an Airbnb apartment somewhere fairly close to the centre of town. If you're planning to do the same, Oxford's nicest neighbourhoods are Jericho and Headington. On a tighter budget? The YHA Oxford Hostel by the railway station is the place to head to.
What to do
Visit the University
No trip to Oxford would be complete without a look around some of the colleges and libraries that make up the world famous University. Visitors usually have to pay a small fee to enter these establishments, but if you attend a service in one of the college chapels, or tell the porters that you are a prospective student, you may be able to get in for free.
There are so many extraordinary buildings to visit across the city – some dating back to the twelfth century – but a few of the most iconic include:
The Radcliffe Camera (a neoclassical library, with an extraordinary domed roof)
The Bodleian Library (one of the largest libraries in the UK, and oldest libraries in Europe)
Christ Church Cathedral (a stunning house of worship, where tourists can attend daily services)
The cloisters of New College (Harry Potter fans: you'll recognise these from the fourth film)
The gardens of Worcester College (see how many ducks you can spot!)
The Sheldonian Theatre (a concert venue where students of the University of Oxford matriculate and graduate)
The Bridge of Sighs (almost as spectacular as the one in Venice!)
The Divinity School (a fifteenth-century building with the most incredible carved stone ceiling)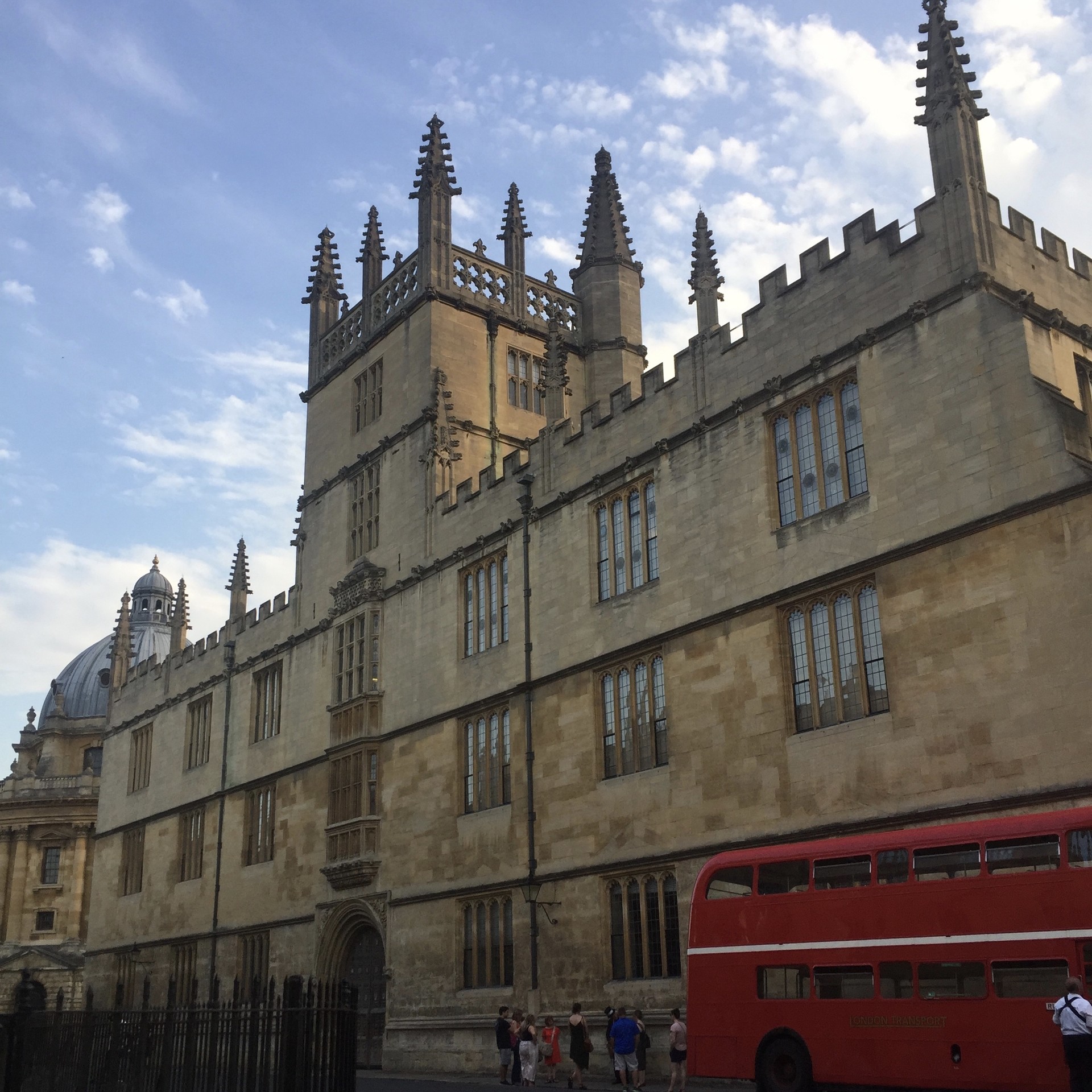 Visit the castle
Built over a thousand years ago, Oxford Castle – along with its prison – is another of the city's unmissable landmarks. Book yourself over onto a guided tour today, and learn everything there is to know about the building's extensive history, as you move from one extraordinary room to the next. For unforgettable views over the city, be sure to climb up the castle's tower or pay an extra pound for entry to its grassy motte.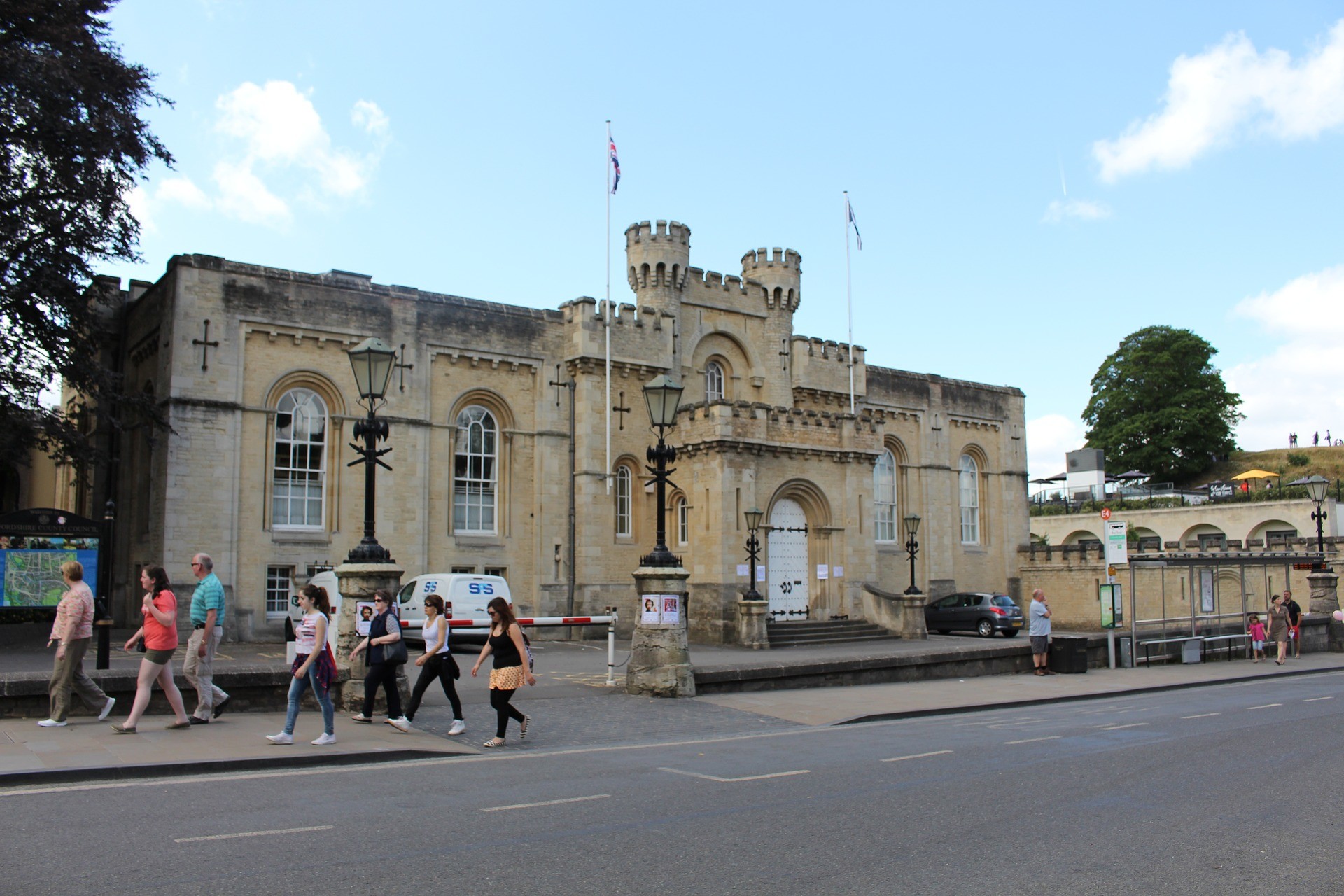 See the city from above
Can't get enough of those stunning panoramas? Be sure also to climb up the tower of the University Church of St Mary the Virgin! From here, you'll have close-up views of some of Oxford's most iconic landmarks, and you'll be able to admire the church's stunning architecture at the same time. Not willing to drop £5? Head instead to the Roof Terrace of the Westgate shopping centre, and admire the tops of the buildings in this part of the city.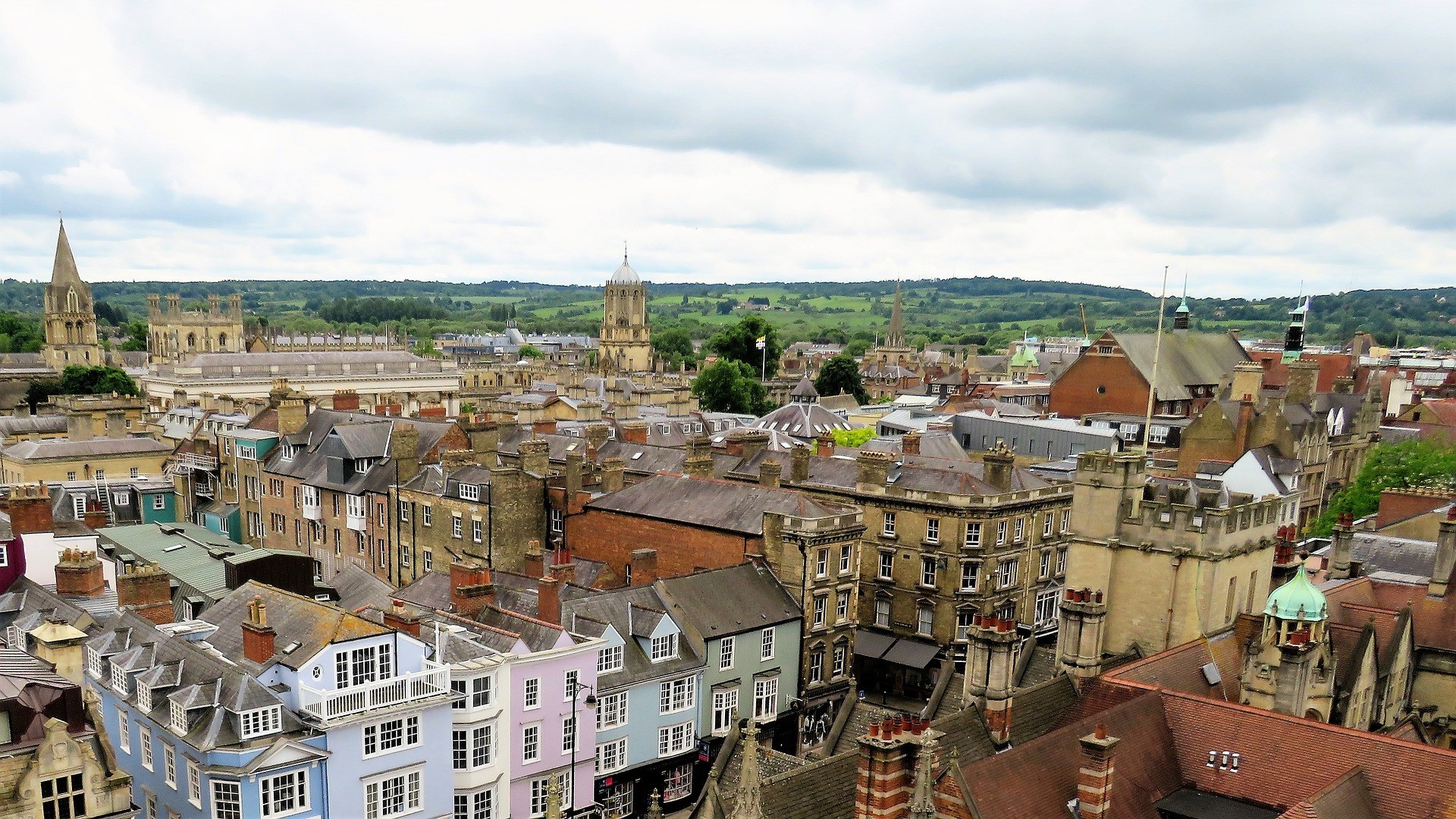 Visit the Botanic Garden
If exotic plants, greenhouses, and lily ponds are your kind of thing, you won't want to miss the University's stunning Botanic Garden. One of the oldest such places in the country, it's a joy to walk around, whatever the season, and will enchant children and adults alike. Can't keep away? Be sure to attend one of the events held here: they've got everything from tree climbing sessions, to Christmas wreath making workshops!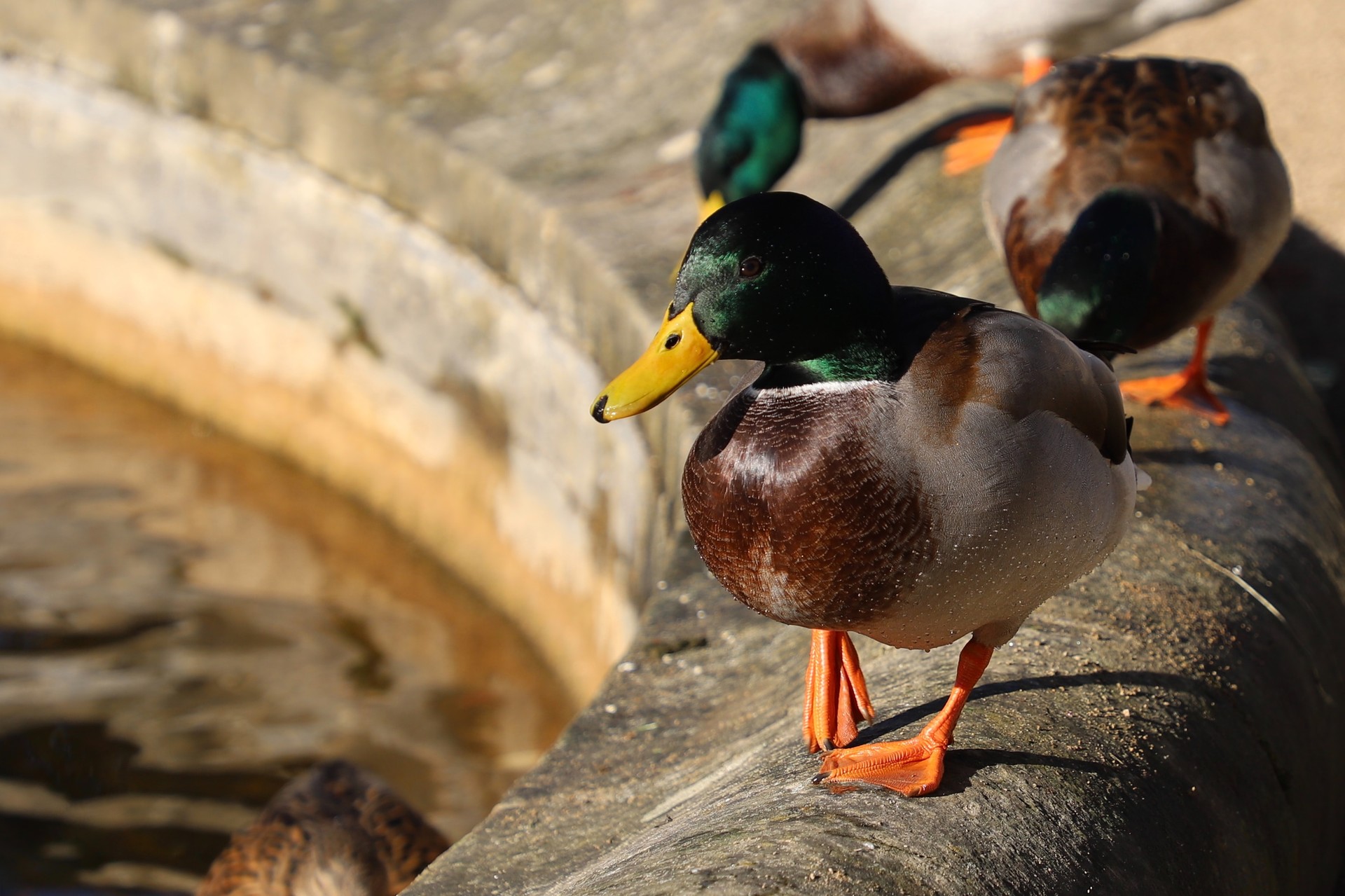 Visit some museums
Culture lovers: you're in luck! Whether you're an art lover or a budding scientist, Oxford has a museum for you. There is, however, so much to say about these institutions that I can't possibly condense everything into one paragraph. Stay tuned, then, for an article on some of my favourite museums across the city, coming very soon!
Go on a walk
You'll no doubt get plenty of exercise done while exploring Oxford, but if you're blessed with sunny weather, you may also want to schedule in a picturesque stroll.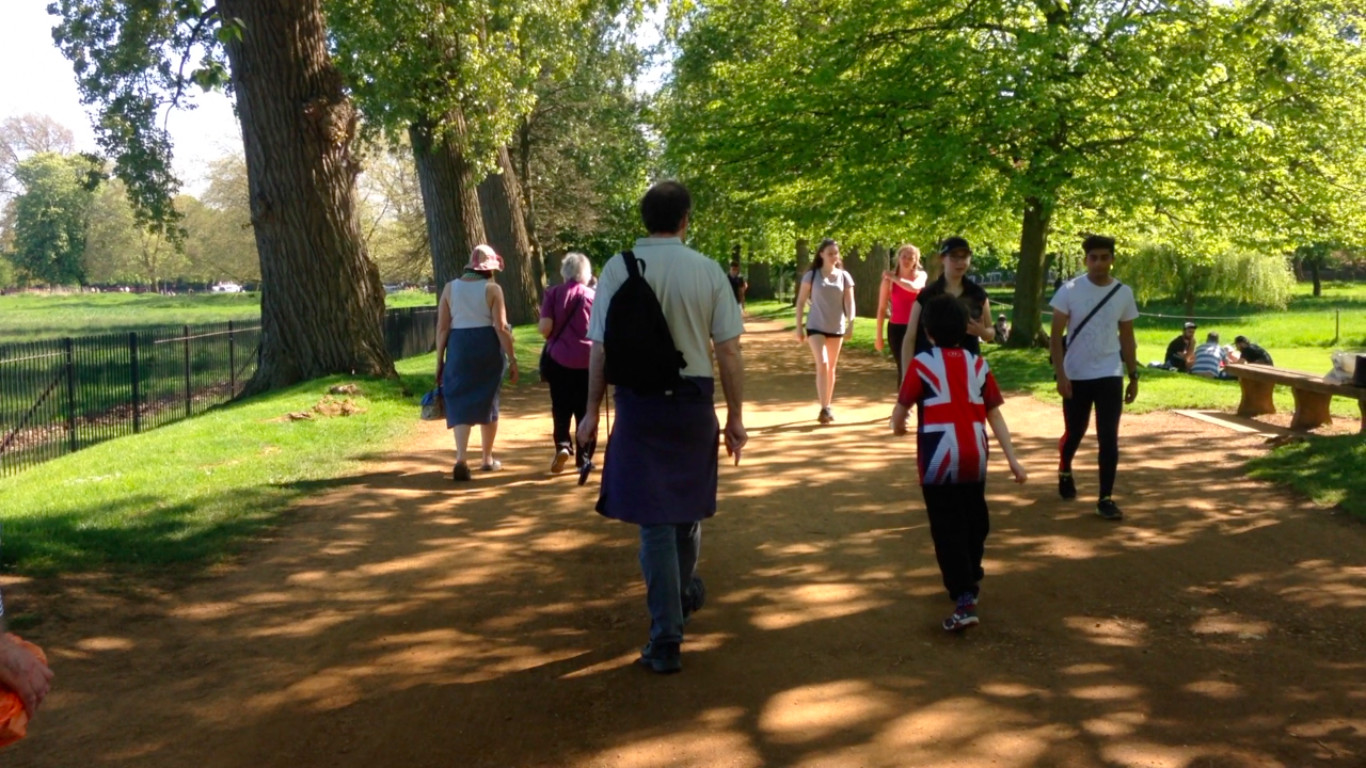 Below, therefore, are some of the city's most beautiful walking locations:
Christ Church Meadow (one of the city's most popular picnic spots, where you'll find the riverside boat houses of all the college rowing teams)
Port Meadow (slightly further from the centre, but a great place to go if you enjoy wild swimming)
University Parks (a gorgeous green space with trees and ponds galore!)
Magdalen College Deer Park (see if you can spot any of the animals grazing here!)
Oxford Canal (head here to see the city's many houseboats)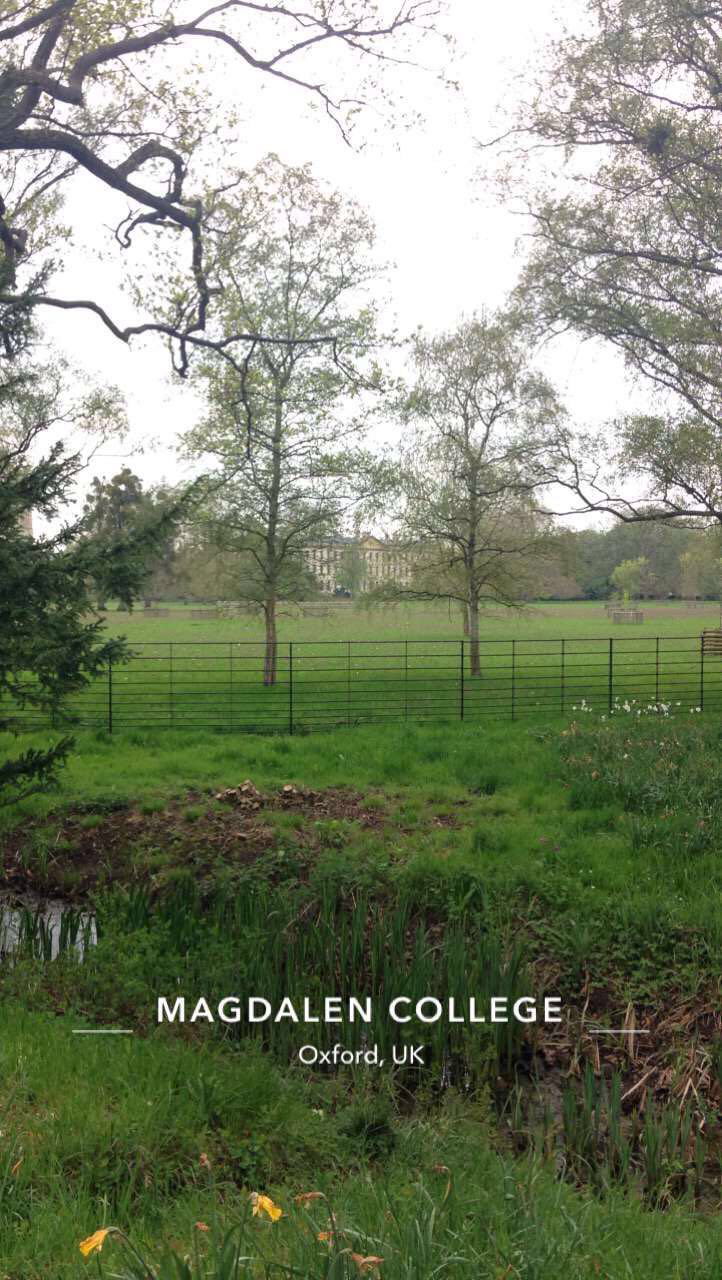 Go punting
In Oxford during the summer months? Make sure to give punting (propelling a boat along the river, using a wooden pole) a go at some point during your stay. Not only will you get some excellent views along the way; you'll also be able to pick up a new skill! Just mind you don't fall into the river at any point…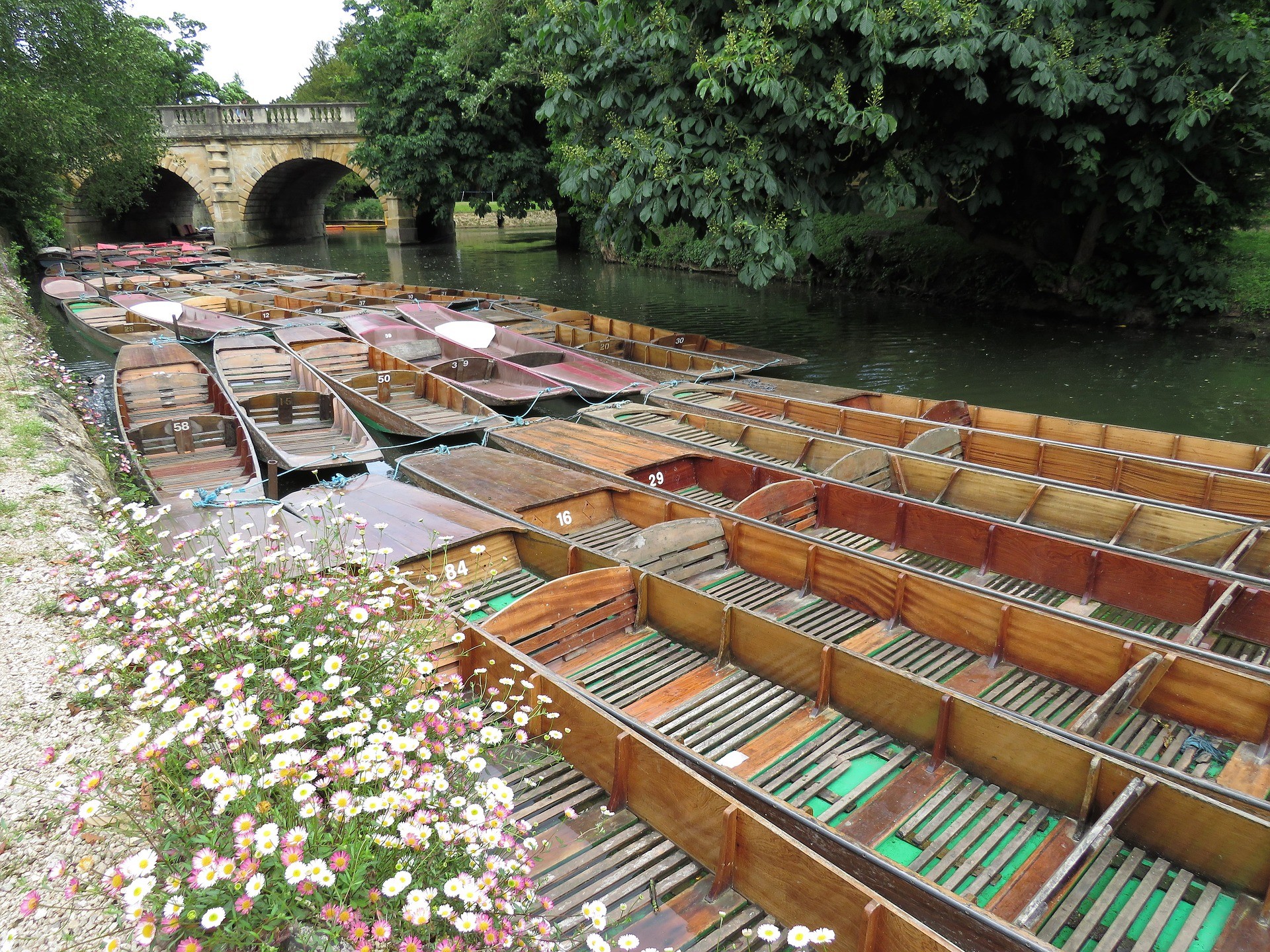 Go ice skating
Looking for some more wintry sports to engage in? Head on down to the Oxford Ice Rink (open all year round), and try your hand at ice skating! All essential equipment will be included within your ticket price, but it's worth bringing a pair of gloves along, just in case you have any nasty tumbles during your session.
Go clubbing
Oxford may be renowned for having the worst nightlife in the country, but I personally think we're got a lot of great bars and clubs for tourists to check out! If you're looking to get a bit of partying in, be sure to read this recent article of mine, where I fill you in on everything there is to know about this aspect of the city.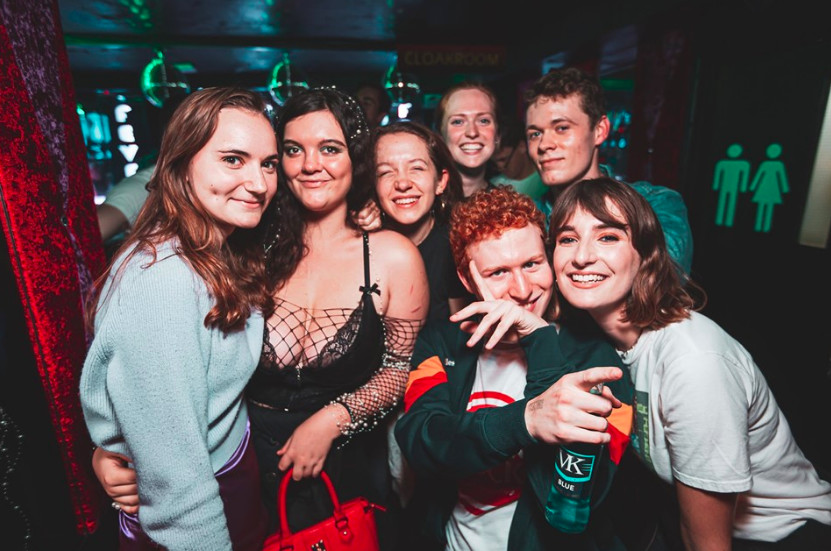 Attend a talk
We Oxonians are spoiled for choice when it comes to talks! Almost every day, a new esteemed academic, or bestselling author will give an informal lecture somewhere in the city (the literary talks at the Blackwell's Bookshop are particularly good!), and more often than not, these events will be free and very well attended. Be sure, then, to reserve any tickets in advance, and to get to the venue a few minutes before the talk is scheduled to start.
Shop till you drop
Want to engage in some retail therapy? Oxford is just the place for you! With multiple shopping centres, and more stores than you'll ever be able to get through, this city is any shopaholic's dream. Below are some of the main places you should check out during your spree:
Westgate Oxford (here you'll find all your favourite high street stores, as well as a cinema, and loads of wining and dining spots)
The Clarendon Centre (a much smaller shopping centre, again featuring mostly chain stores)
Cornmarket (a pedestrianised street with yet more popular shops and restaurants)
The High Street (home to some slightly more high-end chain stores)
The Covered Market (read more about this place here!)
Cowley Road (great for charity shop lovers)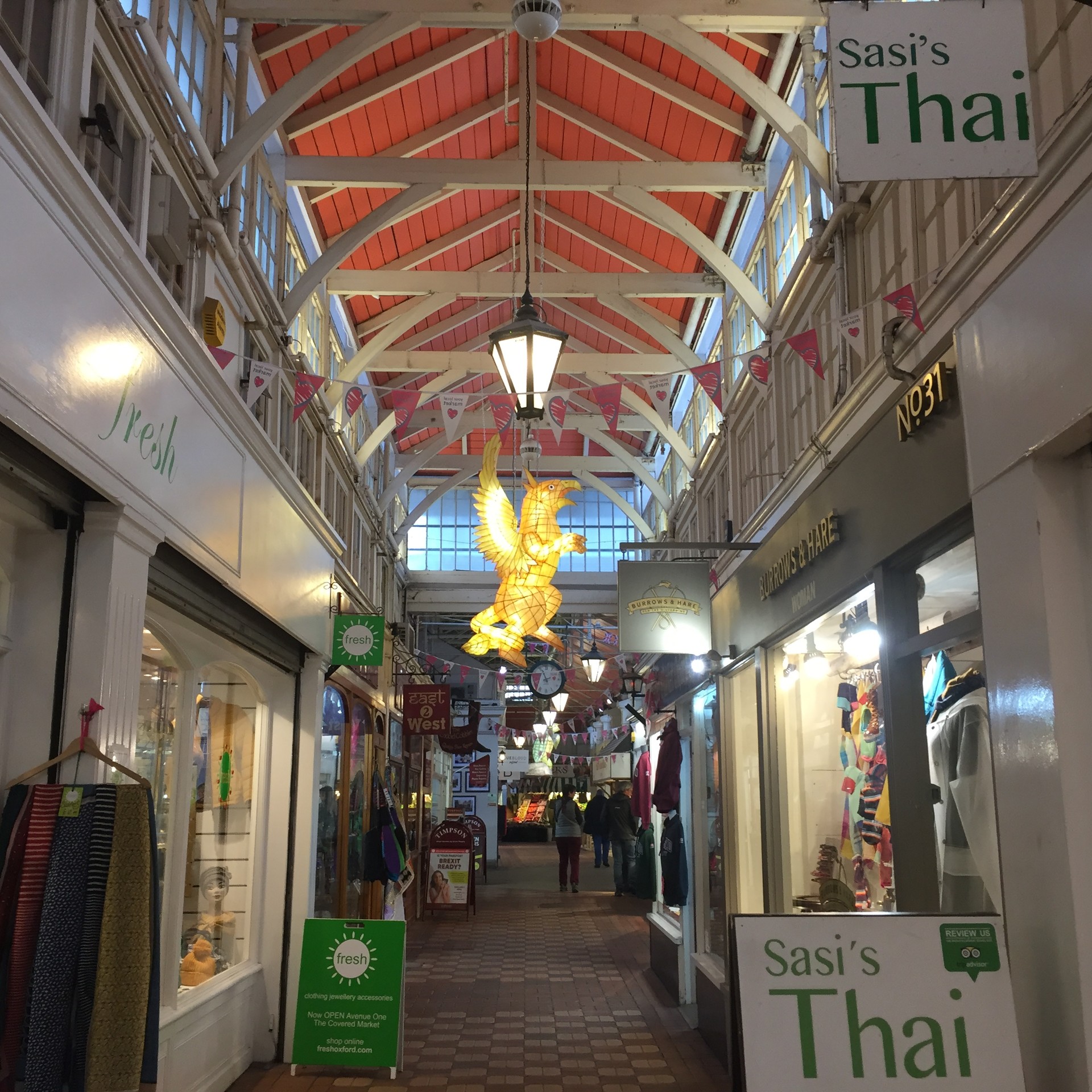 See the Headington Shark
If you're staying in Headington (or are willing to get a bus over there), be sure to go and admire the extraordinary Headington Shark. One of the country's most iconic rooftop sculptures, it features a shark apparently diving into a house, and will impress even the harshest of architecture critics!
Go on a day trip
You won't run out of things to do while you're in Oxford, but if you do fancy a change of scene at any point during your stay, there are plenty of day trip options for you to choose from. Nearby, you can visit the stunning Blenheim Palace (head here around Christmas time if you can – they really go all out with the decorations!), as well as some of the idyllic towns in the Cotswolds hills (Burford and Bourton on Water, among others).
Want to venture further afield? Hop on a bus or train, and within a few hours, you could find yourself anywhere from London, to Bath, to Bristol, to Stonehenge!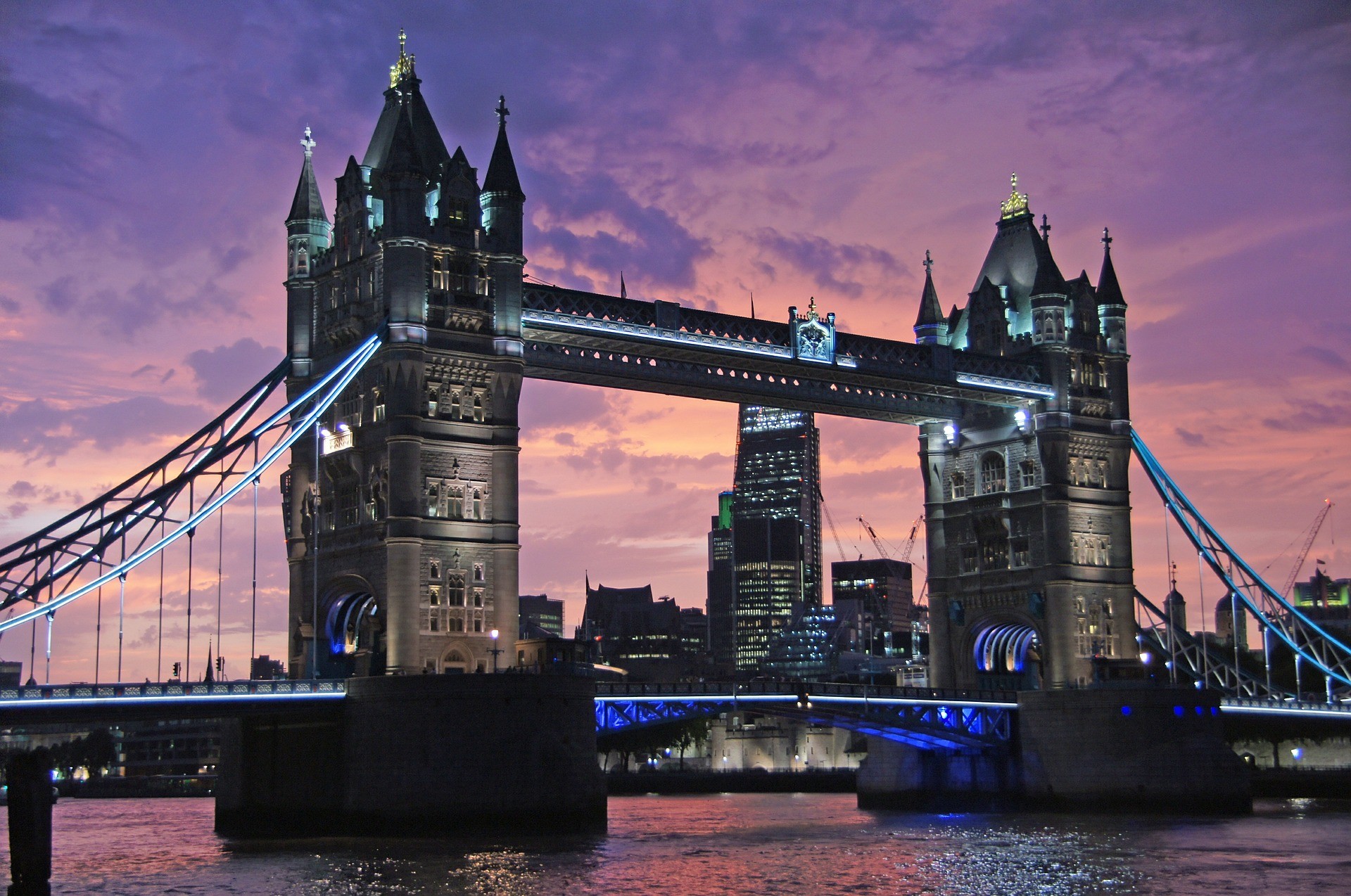 Where to eat
If you're looking to treat yourself to a few meals out during your stay, Oxford certainly isn't short of great cafés and restaurants. Whether you're looking to eat on the go, or dine like royalty, if you want to know twenty-one of the best (mostly independent) wining and dining spots that this city has to offer, be sure to check out these two articles of mine (links here and here).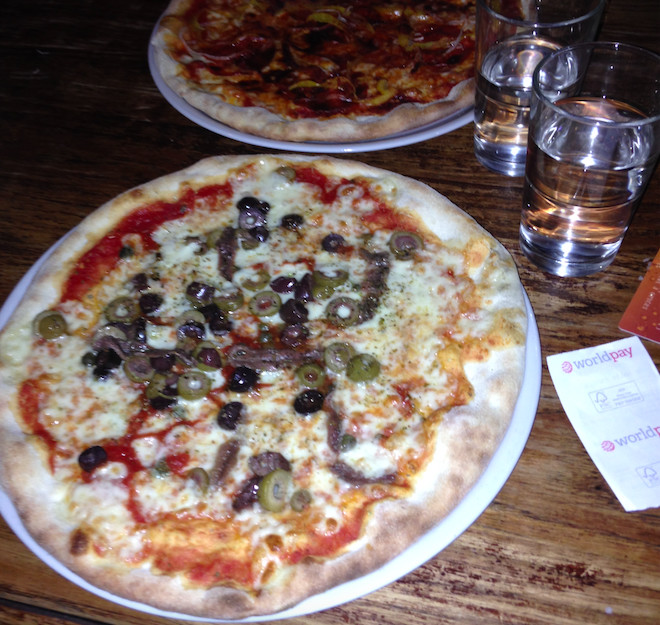 Getting around
Oxford is a very walkable place, but if you're in a bit more of rush to get from A to B, you can either cycle like one of the locals, or make use of the city's extensive bus service. Going on a day trip? You'll need to head either to the Gloucester Green coach station, or to Oxford's railway station (located about a ten minute walk from the city centre).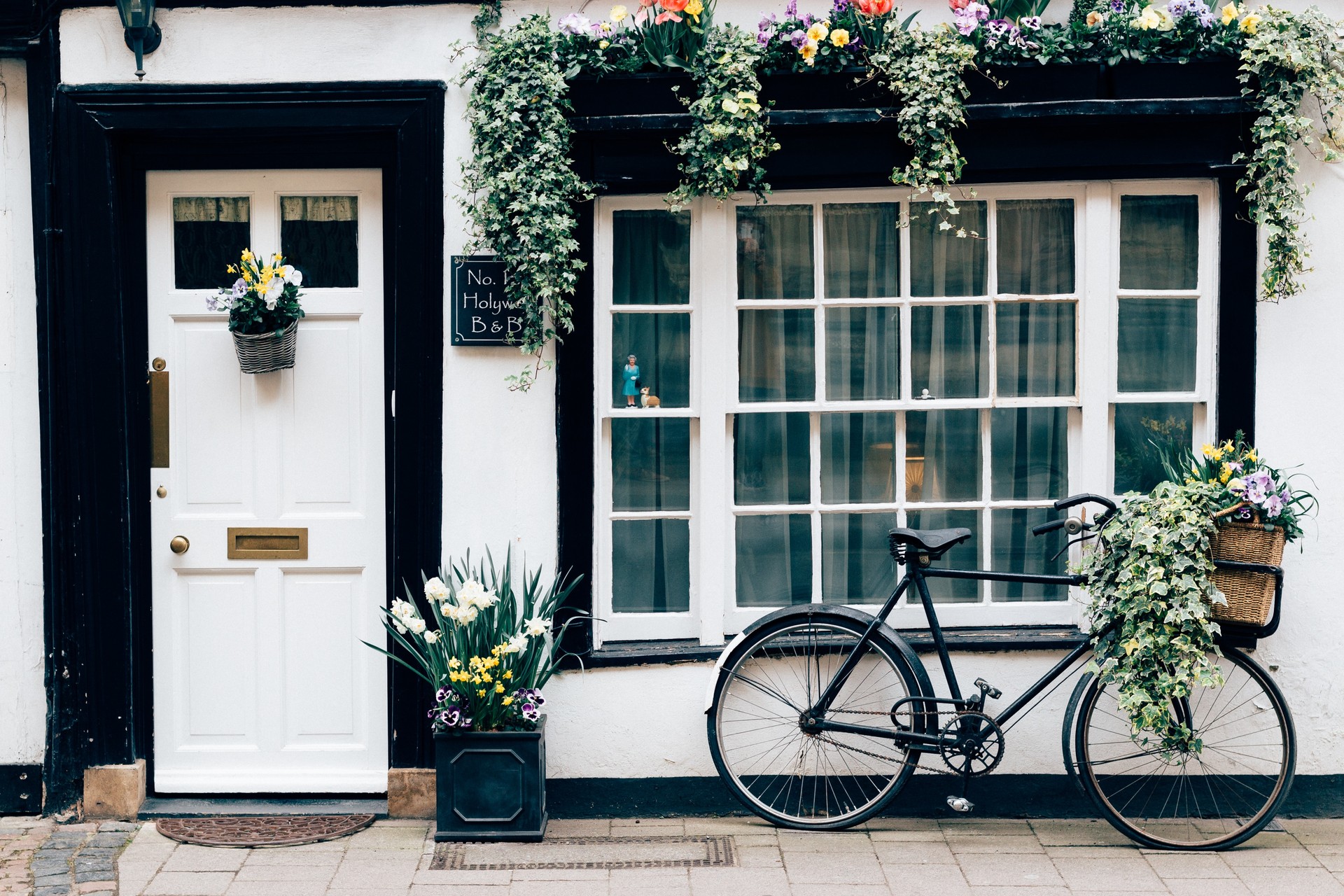 Visit Oxford today!
So there we have it: my ultimate guide to Oxford! This city really is a wonderful place to visit, no matter what your cultural interests, and blow me if you're not booking your next trip before you've even finished your first one. If you have plans to come here before the end of this academic year, be sure to drop me a message: I'd love to show you around (free of charge, of course!). Otherwise, have a wonderful stay, whenever you do get the time to visit, and don't forget to check out my other Oxford-related articles before you set off!
---
Photo gallery
---
---
Content available in other languages
Want to have your own Erasmus blog?
If you are experiencing living abroad, you're an avid traveller or want to promote the city where you live... create your own blog and share your adventures!
I want to create my Erasmus blog! →