Estefania's Erasmus Experience in Naples, Italy
Architecture and landscape

10 / 10 points

Entertainment

8 / 10 points

Culture and customs

8 / 10 points

Transport

8 / 10 points

Gastronomy

10 / 10 points

Prices

8 / 10 points

Party

4 / 10 points

Weather

8 / 10 points
---
Why did you choose to go to Naples, Italy?
Well, I chose this city because it was the one that I liked the most out of all of those offered to me by my university. Besides, with Naples being in the south, it had a similar climate to that of my home city, so it wasn't a huge change for me. People had also spoken highly of both Naples and the facilities there to me, suggesting that I would easily be able to pass my classes if I was to go there.
On the other hand, the people in the south of Italy are generally nicer and friendlier than their northern compatriots, who are much colder. The overall atmosphere in Naples is more welcoming, and with it being a big metropolis with lots of hustle and bustle, Erasmus students don't usually get bored - there's not enough time for it!
Also, given that I am a Law student, the University of Naples Federico II is one of the oldest and most important universities in Europe, and consequently, an excellent choice as my Erasmus destination.
However, above all else, I chose Naples because it's very similar to my home city, just on a slightly larger scale. Due to the fact that it's situated on the coast, you can enjoy the beaches and nice weather, its landscapes in and around the port, and the many other important sites and monuments there are to visit.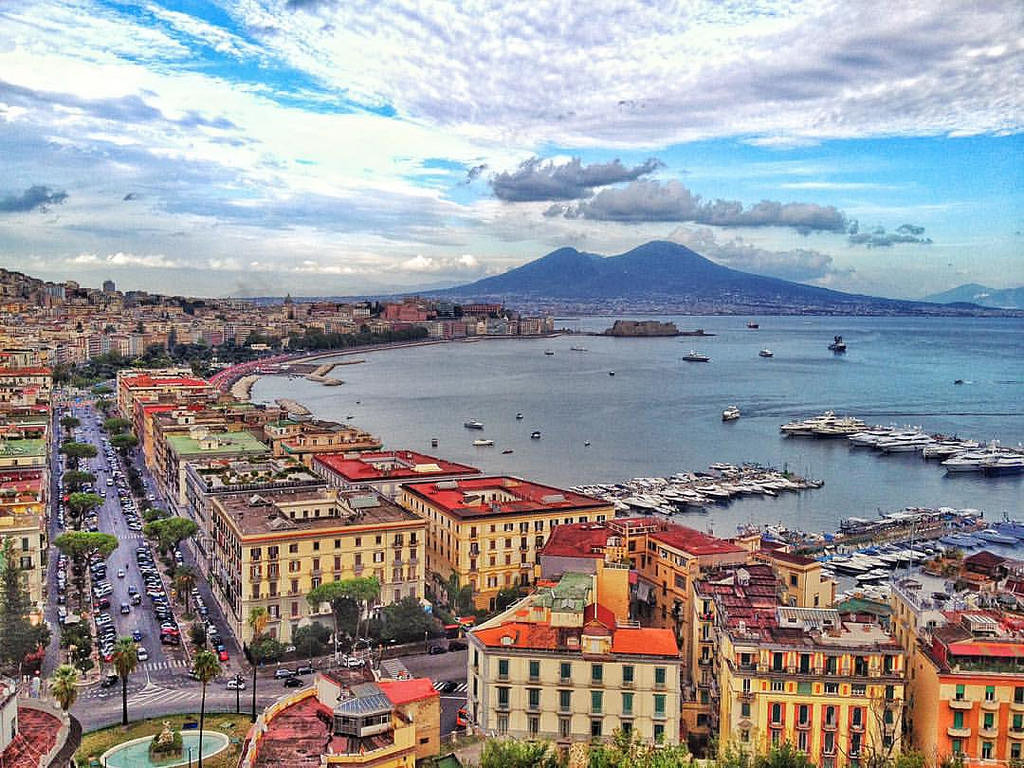 How long does your grant last for? How much money do you receive as financial support?
My grant lasted for 10 months and I completed my exchange placement during the 2011/2012 academic year. I received a monthly sum of 600€, without a grant from the Ministerio de Educación, Cultura y Deporte (MEC). Those who received an MEC grant were given 900€.
This grant was not paid on a monthly basis, but, in fact, in three instalments. The first payment was made in 2 parts: the first, a sum of approximately 1600€, was paid to me at the beginning of November; and, the second totalled 1300€, which I received at the end of that same month. The second instalment was given to me in March and was somewhere in the region of 1700€ and 2000€. The final payment was made upon our return to Spain, after out Erasmus placement had ended and we had submitted the relevant paperwork to our university's International Relations office. So, in other words, they paid this final sum of money in December 2012, which was more or less around 400€.
Personally, I survived and lived comfortably with 600€ a month. I was able to pay my rent, the cost of trips, and food (it was often cheaper to eat out than do a food shop).
What is student life like in Naples?
The atmosphere is very good in the city with there being several universities in and around Naples: there are lots of students, both Italian and Erasmus, who meet up in bars or squares to have a beer and chat a bit.
Nightlife in Naples is not exactly what we are used to in Spain because the nightclubs are not as good as the ones we have back home. The atmosphere is more chilled, with people more often frequenting pubs or small bars before returning home between 2am and 3am because most people have already gone home. People go out earlier in Naples because the bars close earlier.
In Spain, we are used to going out at the time that bars are closing in Naples... young people usually go out at 2am.
If you want to find bigger nightclubs with a better calibre of clientele (given that the people of Naples are very peculiar), you have to travel to the outskirts of the city. Don't worry about getting there, though: the Erasmus associations organise everything, including transport, for a reasonable price of 3€-5€.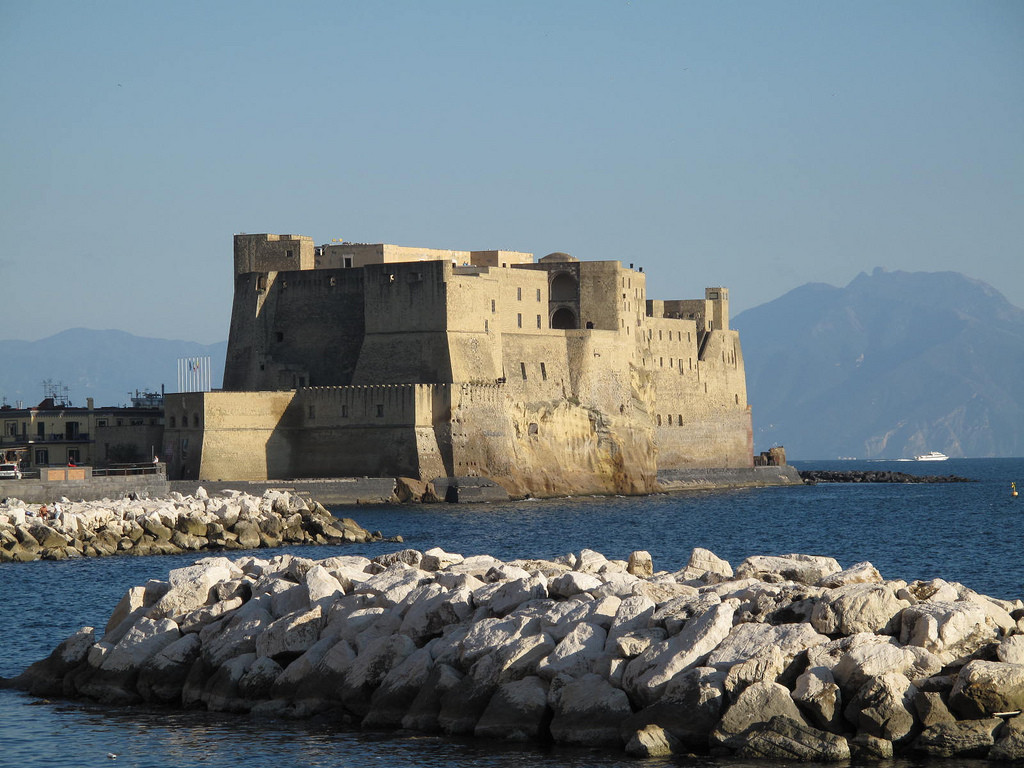 Would you recommend the city and the University of Naples Federico II to other students?
Of course I would recommend Naples - just as much for the city as for the university!
People usually have a lot of anxiety when it comes to choosing Naples as their destination city for Erasmus due to the things they hear about the "mafia", but it's not at all true. Naples is a city just like Madrid, and if you are worried that they are going to steal from you in this Italian city, you just have to remember that they can do the exact same in a metro station or whilst walking down the street in Madrid...
In terms of fearing the mafia, don't let it mess with your head because there's genuinely nothing to worry about. Yes, the city is controlled by the mafia, but you won't come across them on the street while you're out and about with signs saying "I am part of the mafia". Of course, you have to know how to get yourself around efficiently and not find yourself alone at night in the dodgier neighbourhoods, like Quartiere Spagnolo, for example.
Anyway, just like when you go on holiday to any other city in the world, you have to be cautious and not draw attention to the fact that you are a tourist. You have to go about your business unnoticed and make sure that the contents of your bag aren't visible. Always keep your eyes on the road because it's a city full of motorbikes... In short, act with caution, but don't be scared of anything.
You can live very comfortably in Naples: it's a very noisy city given that it's a metropolis, but it's highly recommendable for living in, thanks to it's good climate and having lots of places to visit.
What is the food like in Italy?
The food in Italy is fantastic... in fact, I would say it's amazing. The pizzas in Naples are the best in the world, just like the ice-cream and desserts. Mamma mia!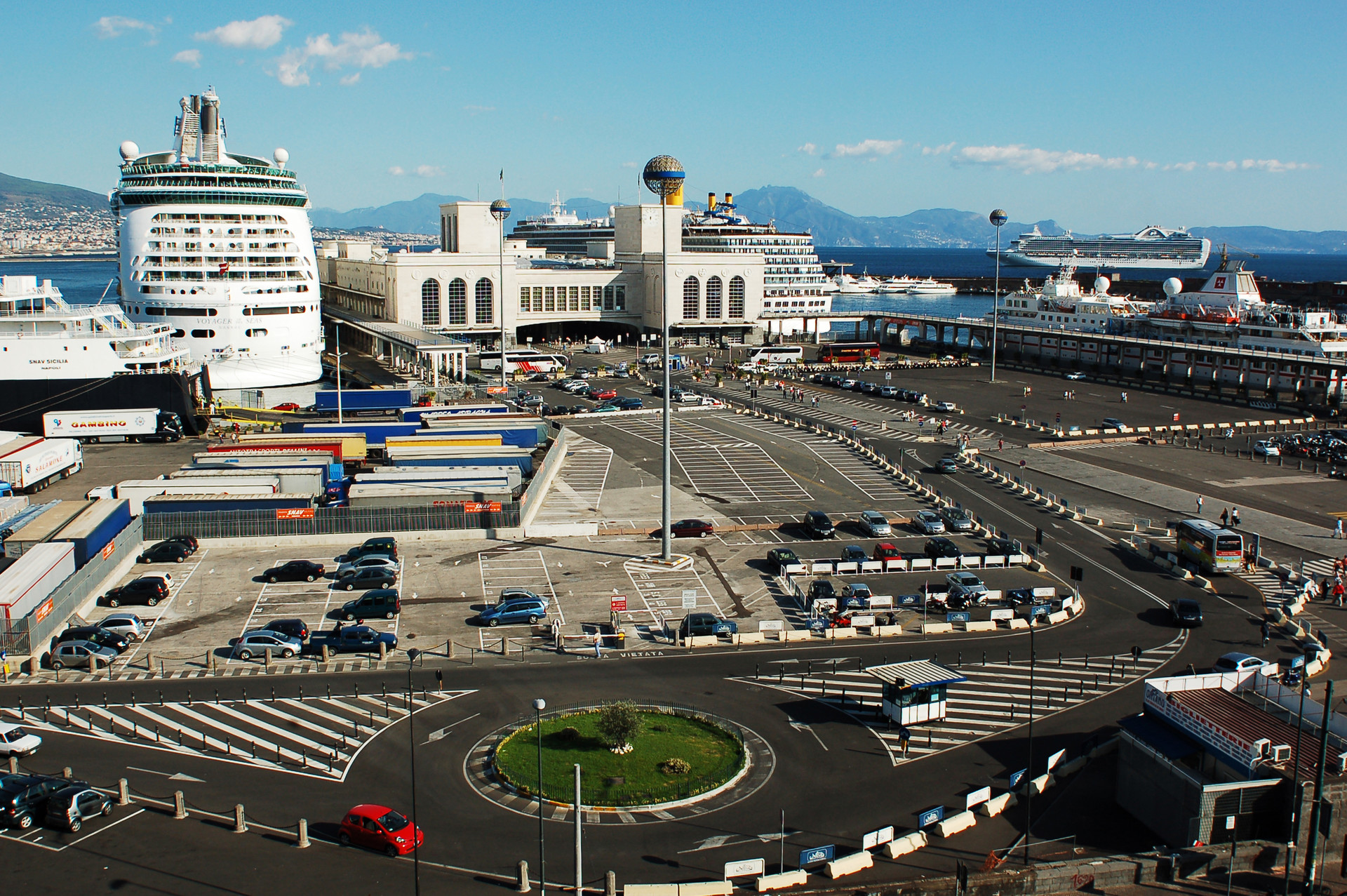 Was it difficult for you to find accommodation in Naples?
I found my accommodation before going to Naples because I had a friend who was there the year prior and she had recommended it to me.
I only had to look through the Erasmus student groups on Facebook to find roommates. I was lucky to find some girls who were looking for 2 roommates for this exact same flat that I had already seen. So, I just had to get in touch with them before we got in touch with the landlord and sent them our deposit. Then, in September, we paid 3 months of rent.
How much does it cost to live in Naples?
I lived very comfortably in Naples with a monthly budget of 600€. With that money, I was able to pay my rent, buy food, go shopping, and travel if time permitted it. In short, there were some months where I only needed 500€.
What is the language like? Did you go to any language classes at the university?
I arrived in Italy not knowing a single word of Italian. At the university, I signed myself up for an Italian language course that they were offering. Given that I had no idea about the language, they put me in the beginners class, so they teach you the four most essential things you need to know to survive.
In reality, the language isn't at all difficult. In my case, I was living with an Italian girl, so I learnt a lot from her, which really helped me when it came to taking my exams at university.
If you really want to learn Italian, the most recommendable thing would to be to live with Italian people because you can live with other Spaniards in Spain. An Italian can help you more much in Naples than a Spaniard with literally anything, I promise you.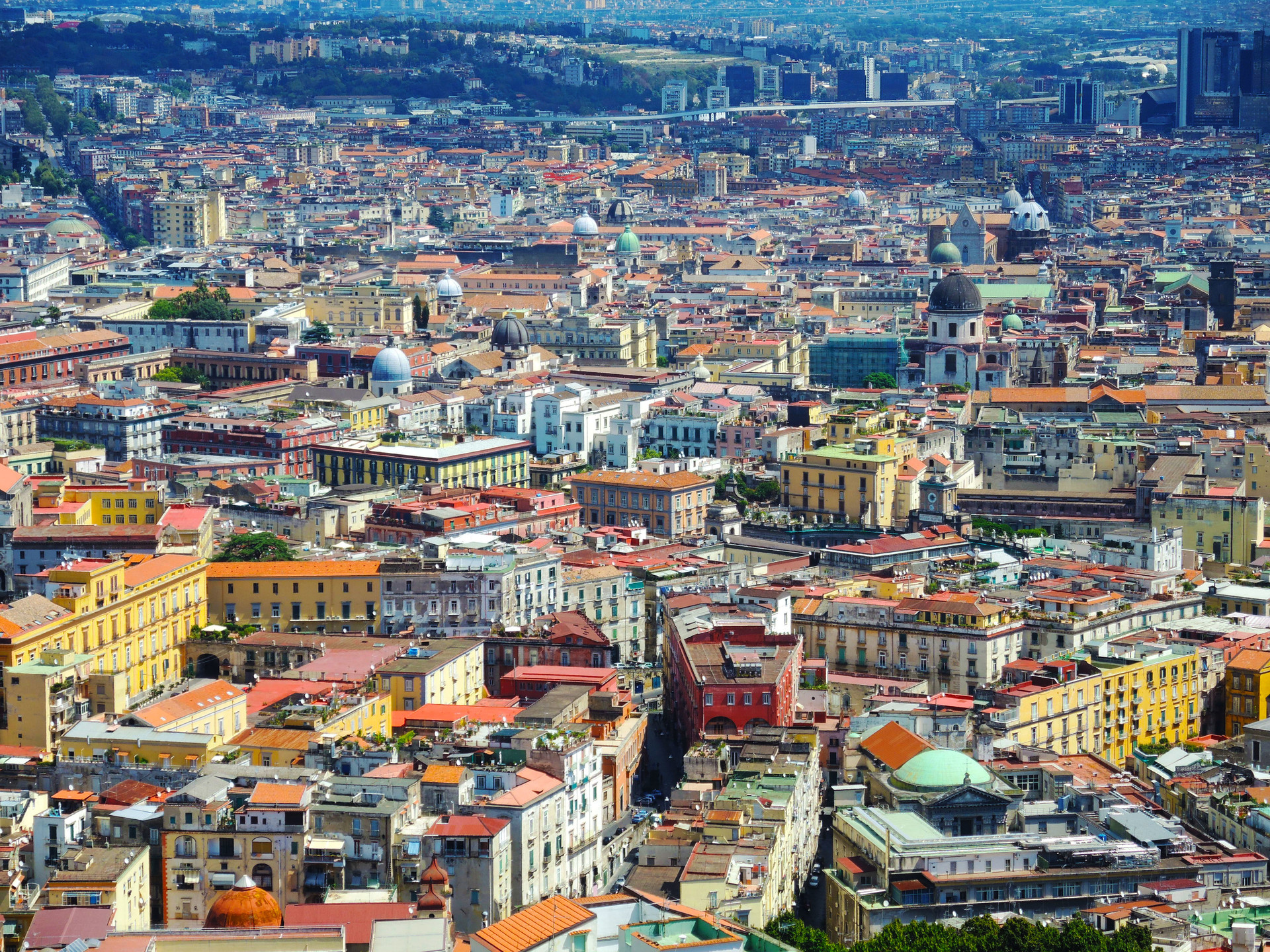 What is the cheapest way of getting to Naples from your city?
Well, I am from Huelva and there are two different ways for me to get to Naples:
1. Catch a direct flight from Seville to Naples, which will be somewhat costly the first time that you fly to Italy with all your suitcases, but it's the most comfortable option, despite being a bit more expensive than option two. Once you've arrived at the airport, you have to catch the 'Alibus', which will take you to the city centre for 3€.
2. Catch a Ryanair flight from Seville to Rome. Once in Rome, catch the bus that will drop you off at Termini train station (it will cost you 4€). At Termini, buy a ticket to Napoli Centrale. A single ticket will cost you 10€ if you choose the cheapest route, although the journey will end up taking around 3 hours.
The latter option is cheaper, but, at the same time, it's more tiring if it's your first time travelling to Naples.
I would say the second option is more recommendable for travelling to either Italy or Spain when you have little to no luggage.
You can find the train timetables here.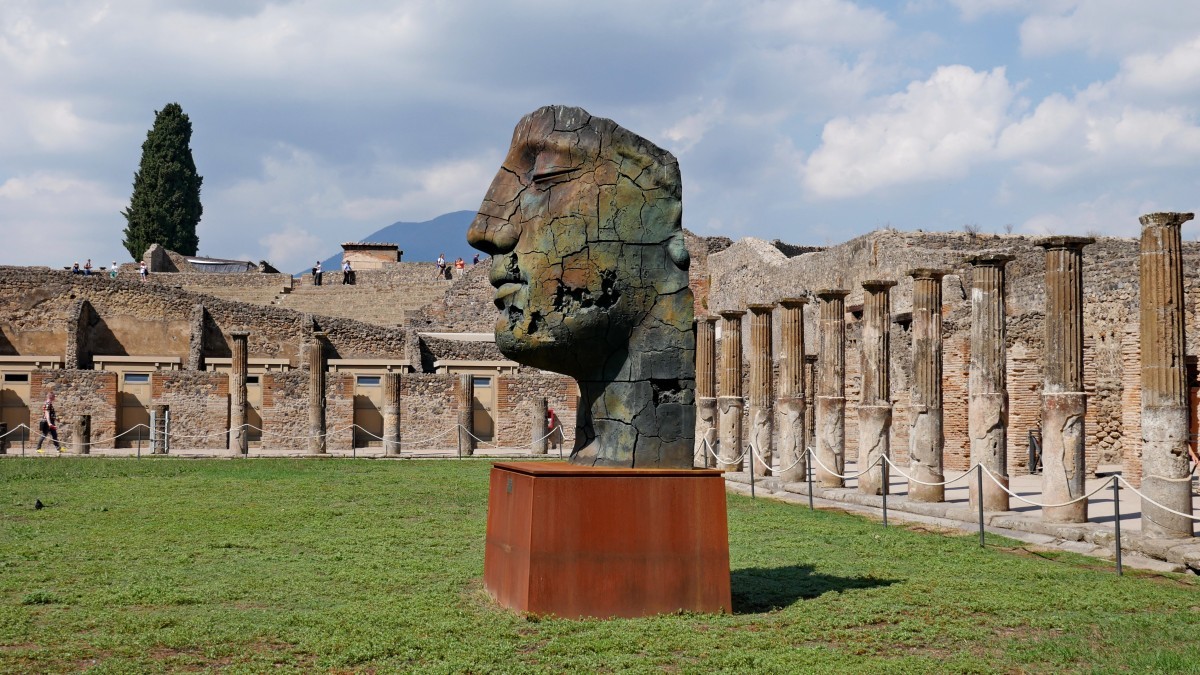 Which places would you recommend for nightlife in Naples?
Erasmus students usually gather in Piazza San Domenico, where they sit and have some beers together. There, you will meet Erasmus students from a whole host of countries, in addition to the Italian students living in Naples.
If you are looking for something a bit more "chic" that's a bit more in line with what you're used to in Spain, you should go to one of the bars on Via Chiaia, where there is a cooler vibe and a better class of clientele, to put it politely.
If all else fails, there is always ESN to fall back on! This Erasmus student association organises buses every week to take you to a club on the outskirts of the city. You can spend the whole night in a club for the small price of just 3€-5€.
And eating out in Naples? Can you mention your favourite places?
Eating out in Naples is very easy to do because you will find pizzerias and restaurants literally everywhere you look.
In Via Mezzocanone, there are a multitude of little eateries where you can grab a quick bite to eat of something freshly made. Equally, you can go to Via Toledo and find similar places there.
The most famous pizzeria is situated on Via Tribuanali, which is located in the old quarter of Naples, and is called Sorbillo, but you could also go to Pizzeria Vesi (also on Tribunali). At either of these two restaurants, you can eat a very good meal for an affordable price.
In Quartiere Spagnolo, you can go to Tratoria Nennella, a famous, yet affordable restaurant, where you can eat some of the best pizza and pasta.
The ice-cream is fantastic, as well as the other desserts; the most typical ones are babbà and sfogliatella.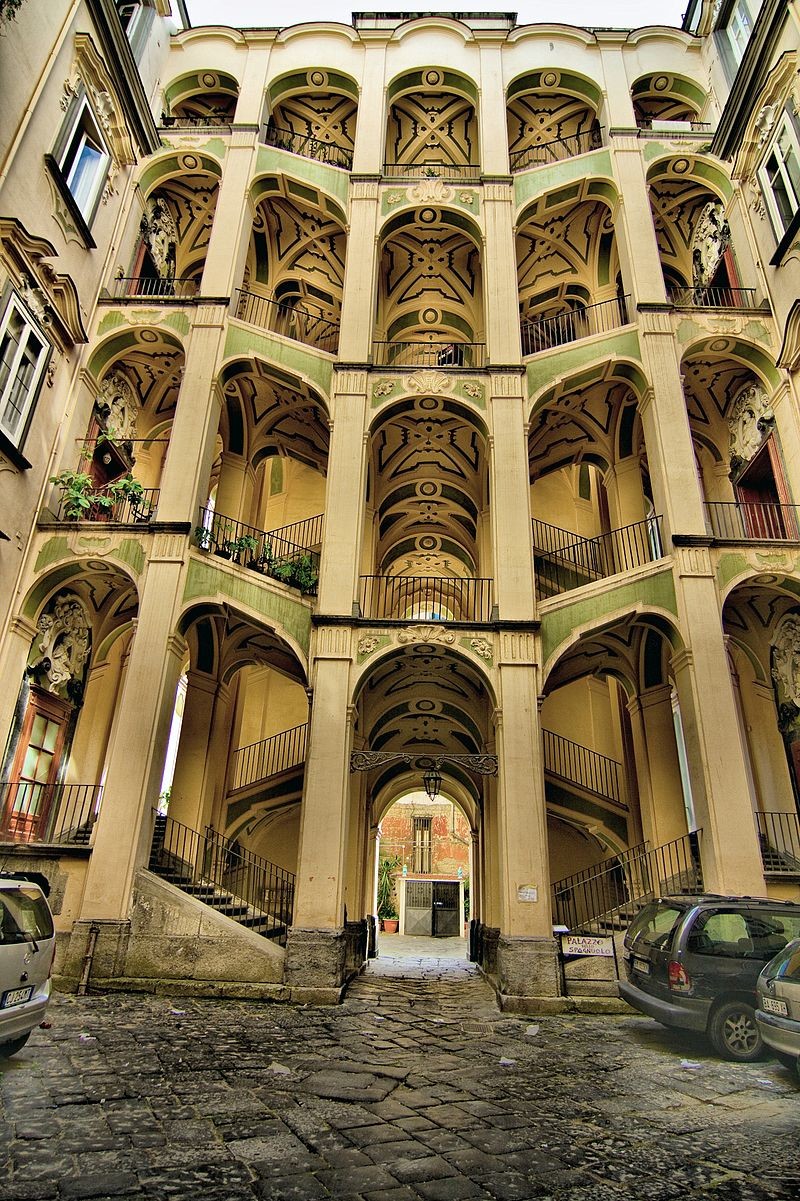 And cultural hotspots?
You can visit:
The Royal Palace of Naples
Castel dell'Ovo (Egg Castle)
Castel Nuovo (New Castle)
Galleria Umberto I (public shopping gallery)
Teatro di San Carlos
The Church of Gesù Nuovo (New Jesus)
Via San Gregorio Armeno, which is where the Nativity scenes are set up during the Christmas period
Piazza del Plebiscito
Duomo di Napoli (Naples Cathedral)
Parco di Capodimonte
Port of Naples
Basilica of Santa Chiara
Piazza di San Domenico Maggiore
Via Toledo
Marechiaro
Parco Virgiliano
Castel Sant'Elmo
If you want to switch off and escape from the chaos of Naples for a little bit, you can go for a walk along the Lungomare, where you will see lots of couples enjoying the beautiful views that it has to offer.
You must visit Capri, Pompeii and Mount Vesuvius whilst you are in Italy!
Is there any advice that you want to give to future students in Naples?
It goes without saying really, but enjoy your stay in Naples!
Don't be scared of the locals: they might be a peculiar bunch of people, but they are actually very nice, kind and friendly. Although it may seem like they are shouting, they're not - it's just how they speak.
Take the same precautions that you would take if you were travelling to Madrid, Barcelona or any other major city in the world. Naples is really no different!
---
Photo gallery
---
---
Content available in other languages
Share your Erasmus Experience in Naples!
If you know Naples as native, traveler or as exchange student... share your opinion on Naples! Rate different characteristics and share your experience.
Add experience →